Events you Won't Want to Miss this Summer in the North East and Yorkshire
This summer, culture vultures are heading outside to enjoy the county's best shows
From fun-filled festivals to theatres and open-air movie screenings, we've rounded up the best events to attend this summer in the North East and Yorkshire.
PETER PAN
1ST JULY
Harewood House, Leeds
harewood.org
Peter Pan was first performed by Illyria in 1997 and has been performed outdoors plenty of times since, but now they're taking things up a notch – their 2022 production will be the first to feature 'real' flying. Pack a picnic, bring a blanket and enjoy this outdoor theatre show with your family.

MOUTH OF THE TYNE FESTIVAL
7TH–10TH JULY
Tynemouth Priory & Castle
mouthofthetynefestival.com
Keane, Sophie Ellis-Bextor and Lighthouse Family (whose show is now sold out, sorry) headline this weekend of live music by the sea, against the backdrop of Tynemouth Priory – but we're most excited to see singer-songwriter Newton Faulkner on the line-up (the genius behind Dream Catch Me). We're thrilled the festival is back after being forced to postpone last year.

THE GREATEST SHOWMAN
10TH JULY
Seaham Hall
seaham-hall.co.uk
The first instalment of Seaham Hall's outdoor cinema nights will see The Greatest Showman hit the big screen. Curl up under the stars with a selection of snacks (homemade popcorn or a hot dog) and get ready to sing along.
MAMMA MIA
15TH JULY
Thirsk Racecourse
cinemaoutdoor.co.uk
Here we go again… we'll never get tired of this musical. Since premiering in London's West End more than 20 years ago, this smash-hit story has been turned into two record-breaking movies, but the first is our favourite. Bring a chair, grab a drink from the bar and sit back and relax (dogs are welcome too). The soundtrack of ABBA tunes will be stuck in your head for the rest of the evening.

LITTLE LINDI
22ND–25TH JULY
The Lambton Estate, County Durham
littlelindi.lindisfarnefestival.com
We're sure you've heard that Lindisfarne Festival is back – but don't forget about Little Lindi, where there's fun for all the family. As well as talented artists, there'll be workshops including yoga, drumming, bushcraft and meditation. Add comedy, cocktails, street food and glamping to that list, and you'll see just why you won't want to miss it.

KENDAL CALLING
28TH–31ST JULY
Lowther Deer Park, Lake District
kendalcalling.co.uk
With more than 250 acts across 13 stages, you'll want to plan out your weekend before heading to Kendal Calling so you don't miss your favourite artists, whether that's Bastille, The Kooks and Tom Grennan or Sea Girls, Gabrielle and Eurovision hero Sam Ryder. Treat yourself to a luxury stay in the Deer Lodge (boutique glamping with a pamper parlour) and don't miss the mini events and workshops as well as Oktoberfest and a cinema.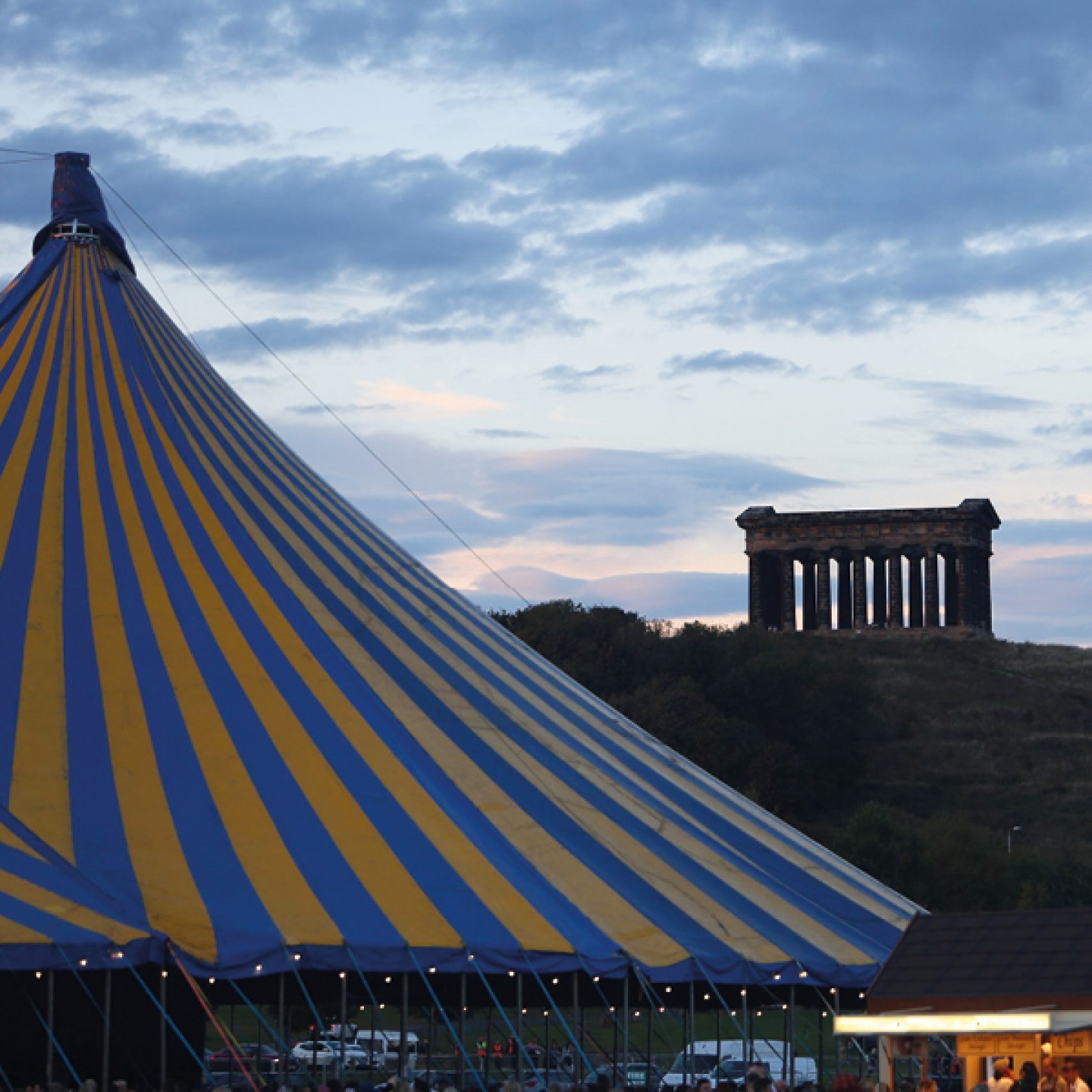 KUBIX FESTVIAL
9TH JULY
Herrington Country Park, Sunderland
kubixfestival.com
Following a fantastic turnout last year, Kubix Festival is back for its fourth year. Herrington Country Park will be taken over by bars, foodies and a fun fair and you can look forward to a day of early 00s pop hits from Aqua, Vengaboys and Fatman Scoop. But we're most looking forward to the headliner – Steps. In the meantime, read our chat with Steps' Faye Tozer at livingnorth.com. If that's not enough, Kubix returns on 15th and 16th July with a rock and indie festival.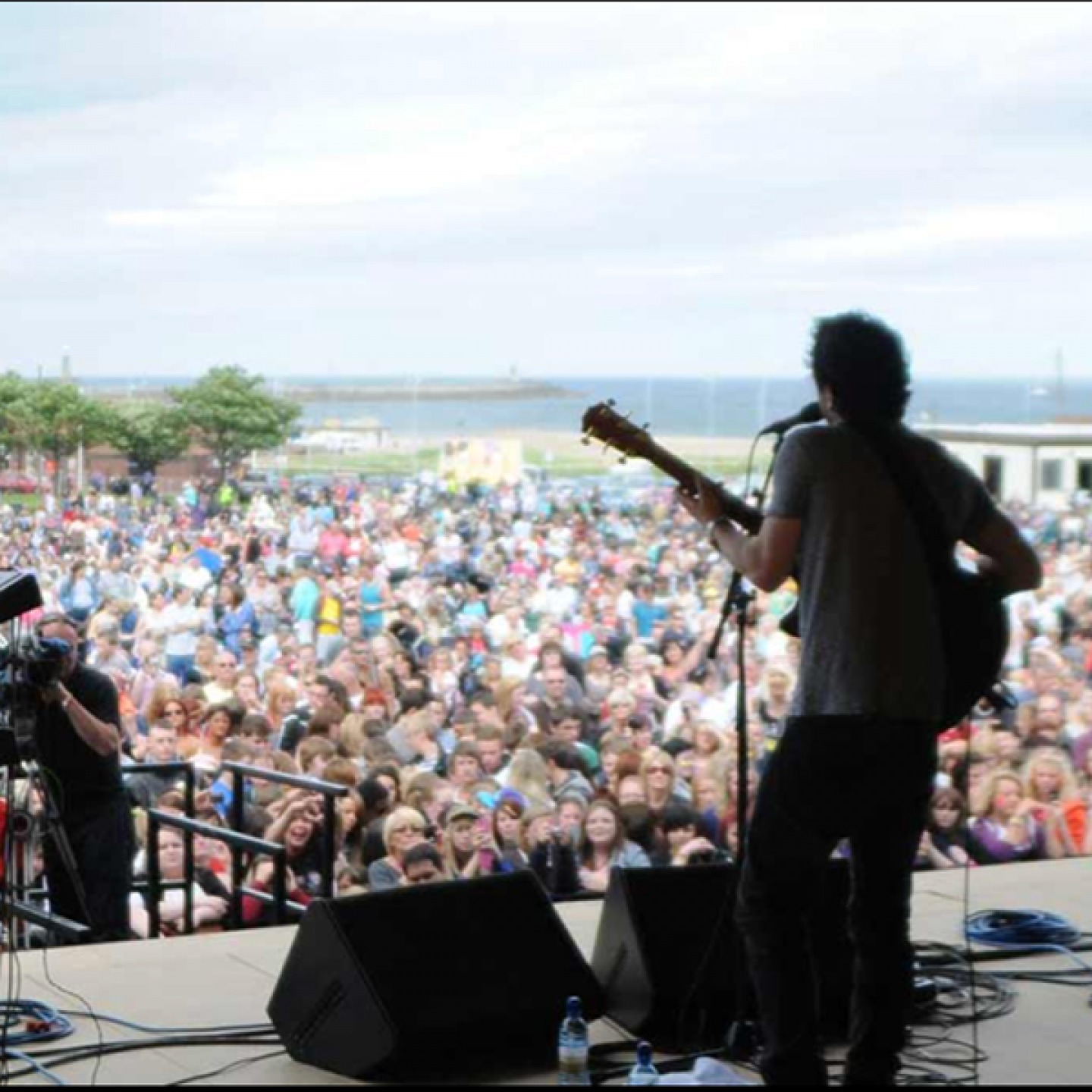 THIS IS SOUTH TYNESIDE FESTIVAL
10TH, 17TH, 24TH & 31ST JULY
Bents Park, South Shields
southtynesidefestival.co.uk
Will Young and Ella Henderson are just two of the big names heading to Bents Park this summer. Don't miss The South too (who are celebrating the Beautiful South's legacy as well as performing new songs of their own). Entry is free but priority tickets will get you guaranteed earlier access into the park and dedicated bars.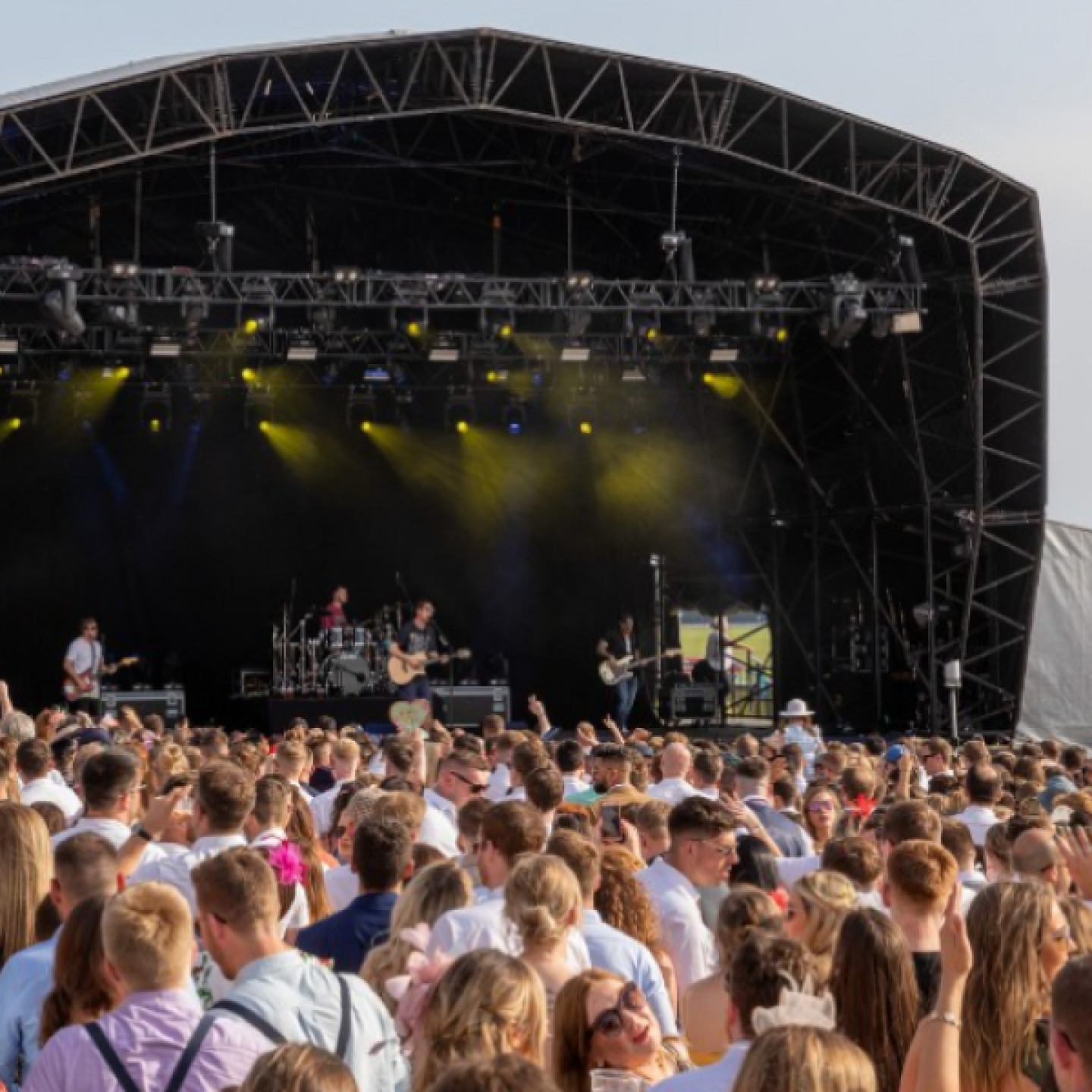 MUSIC SHOWCASE WEEKEND
22ND & 23RD JULY
York Racecourse
yorkracecourse.co.uk
The line-up has been confirmed for York Racecourse's Music Showcase Weekend with two bands taking to the live stage. Madness will be headlining Music Showcase Friday as part of their tour and the three original members of Sugababes (Keisha, Mutya and Siobhan) will entertain the crowd with a string of hits the following day. Book your tickets for the county stand, grandstand or lounges now.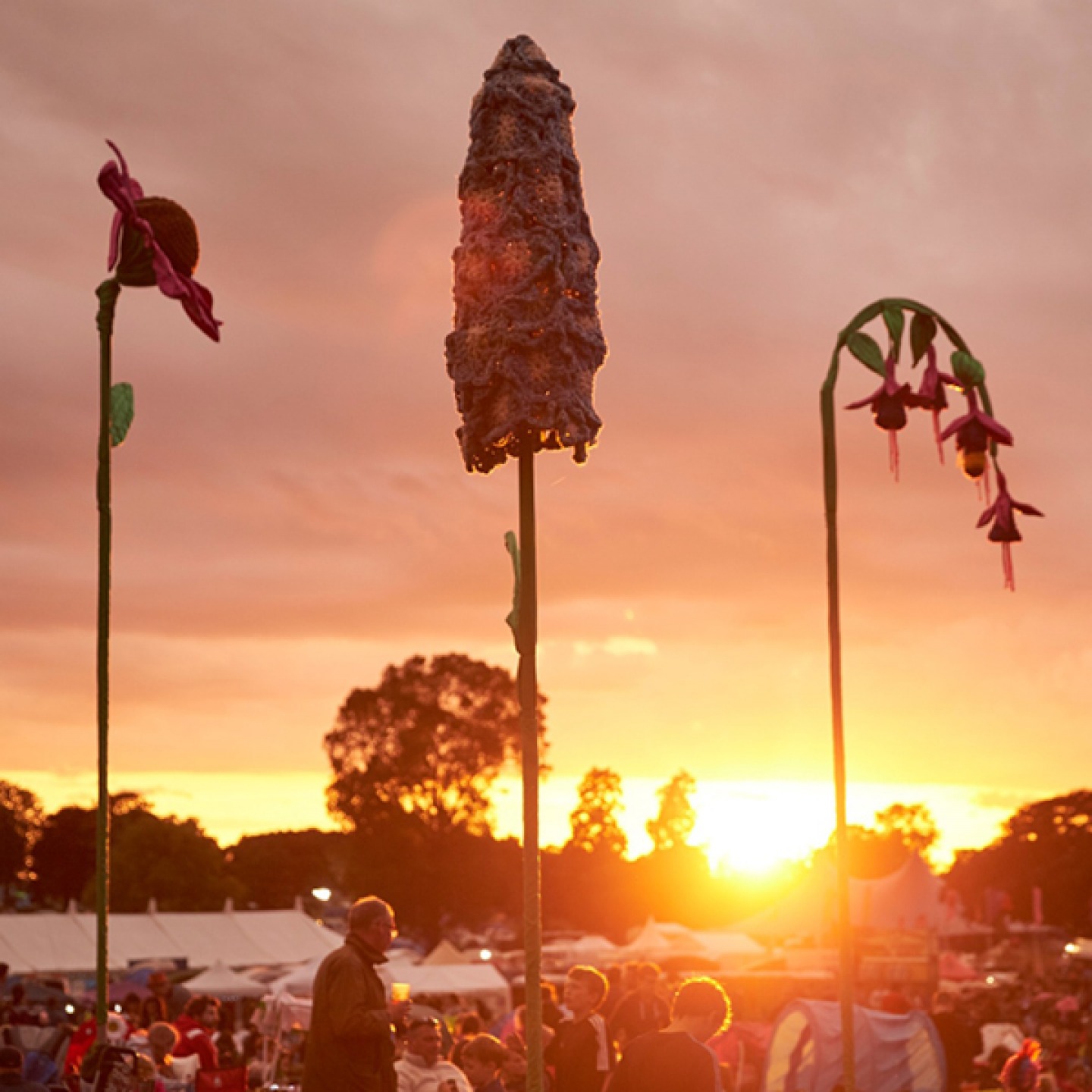 DEER SHED FESTIVAL
29TH–31ST JULY
Baldersby Park, Topcliffe
deershedfestival.com
This festival is packed full of fun for summer. Over three days you'll see the best music, comedy, theatre, science and sport within beautiful North Yorkshire parkland. Our highlights? Rotherham-born singer Rebecca Lucy Taylor aka Self Esteem, queen of comedy Shaparak Khorsandi and a laser maze! Treat yourself to a touch of luxury and stay in a tipi or yurt for the weekend.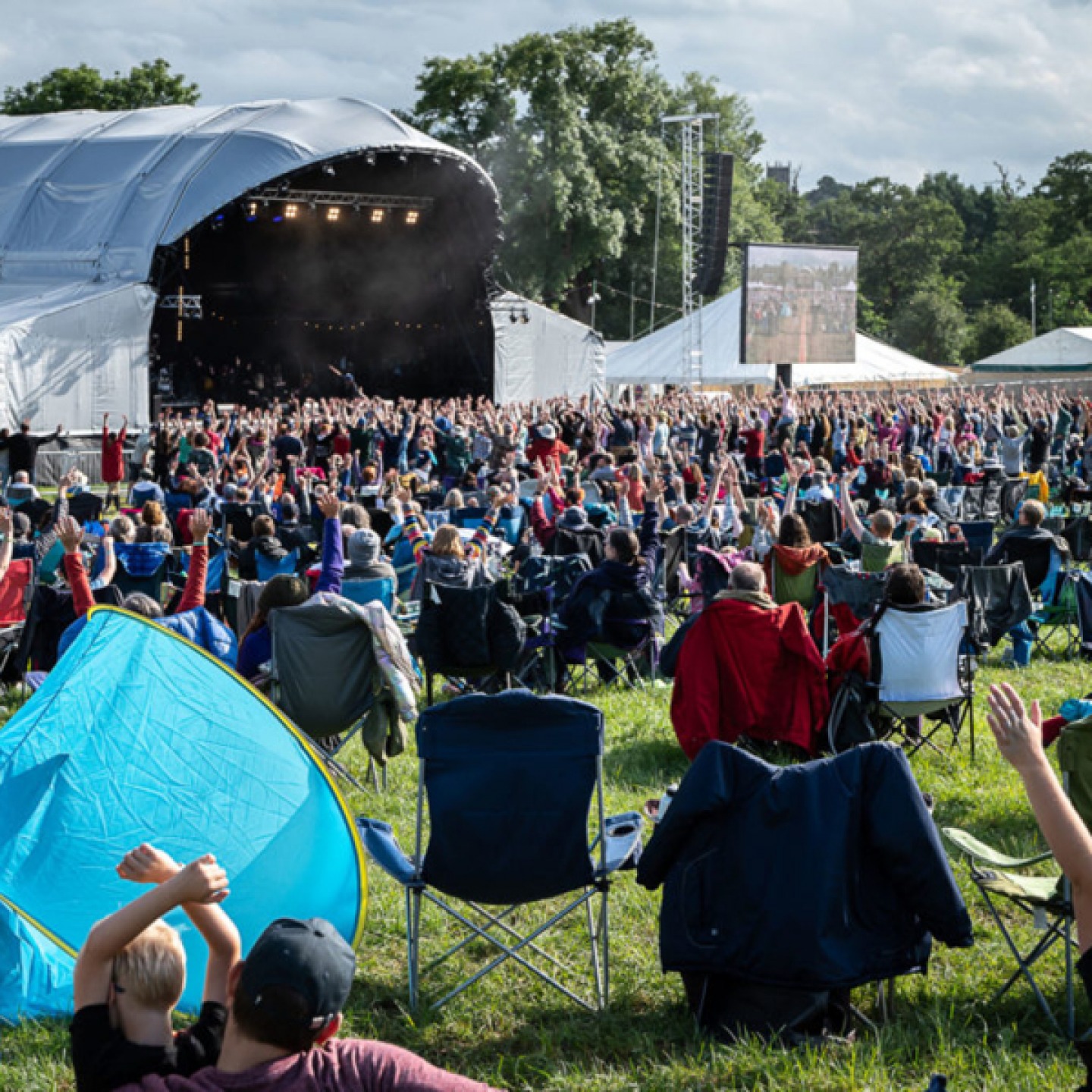 UNDERNEATH THE STARS FESTIVAL
29TH–31ST JULY
Cinderhill Farm, Barnsley
underneaththestarsfest.co.uk
From emerging talent to your favourites in folk, indie, Americana, ska, soul, world music and the arts, you can see them all at this summer festival. They include Kate Rusby, Lanterns on the Lake and Billie Marten; and don't miss An Audience with Adrian Edmondson (TV royalty in our opinion).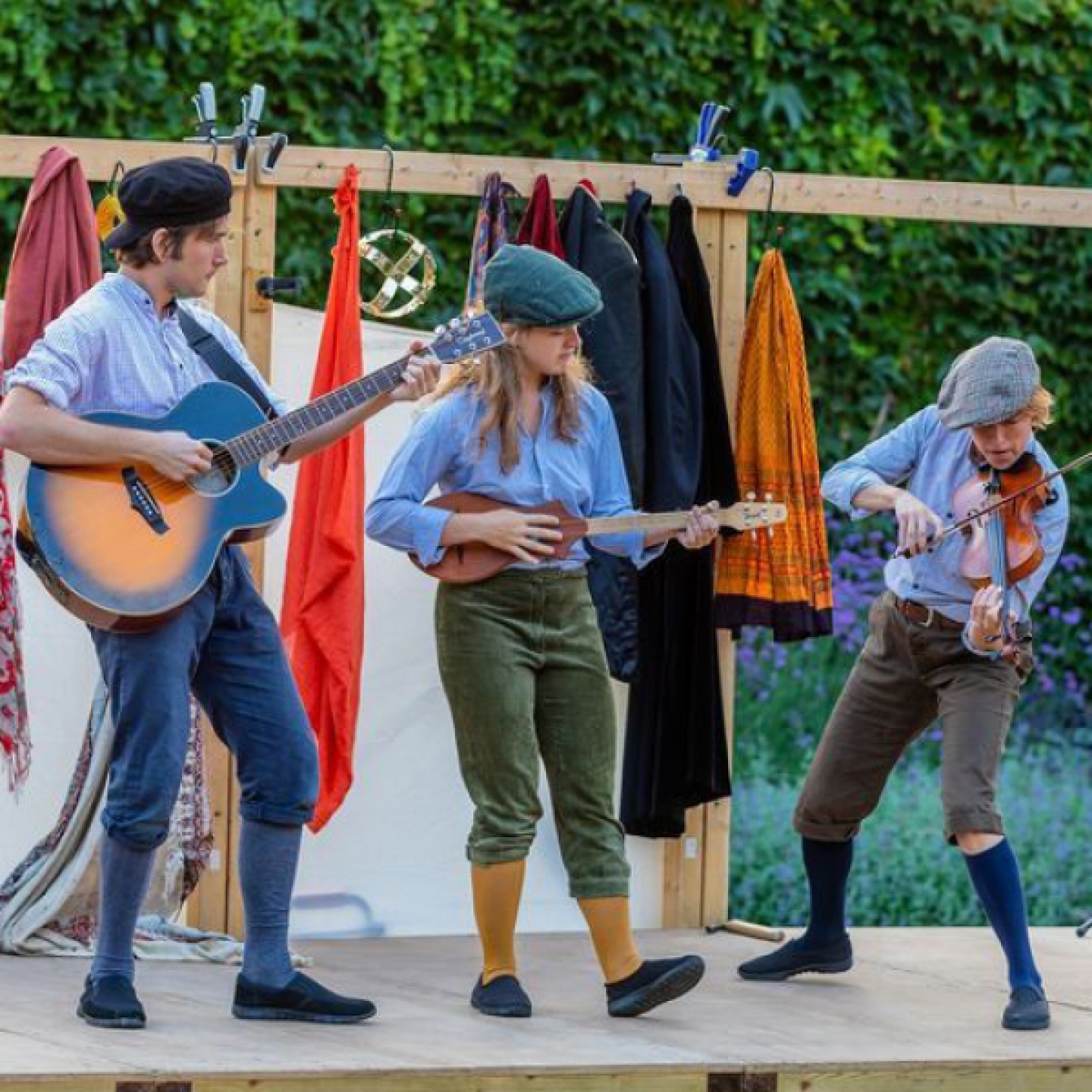 THE GUNPOWDER PLOT
2ND AUGUST
Middleton Lodge, Richmond
middletonlodge.co.uk
The Three Inch Fools are taking on another English tale – this time, it's The Gunpowder Plot. Using musical instruments, they're sure to make the show their own and have you laughing throughout. Don't forget your blankets and chairs; the lawn and house bar will be open from 6pm. Why not make a night of it? Book to stay in one of the gorgeous bedrooms here.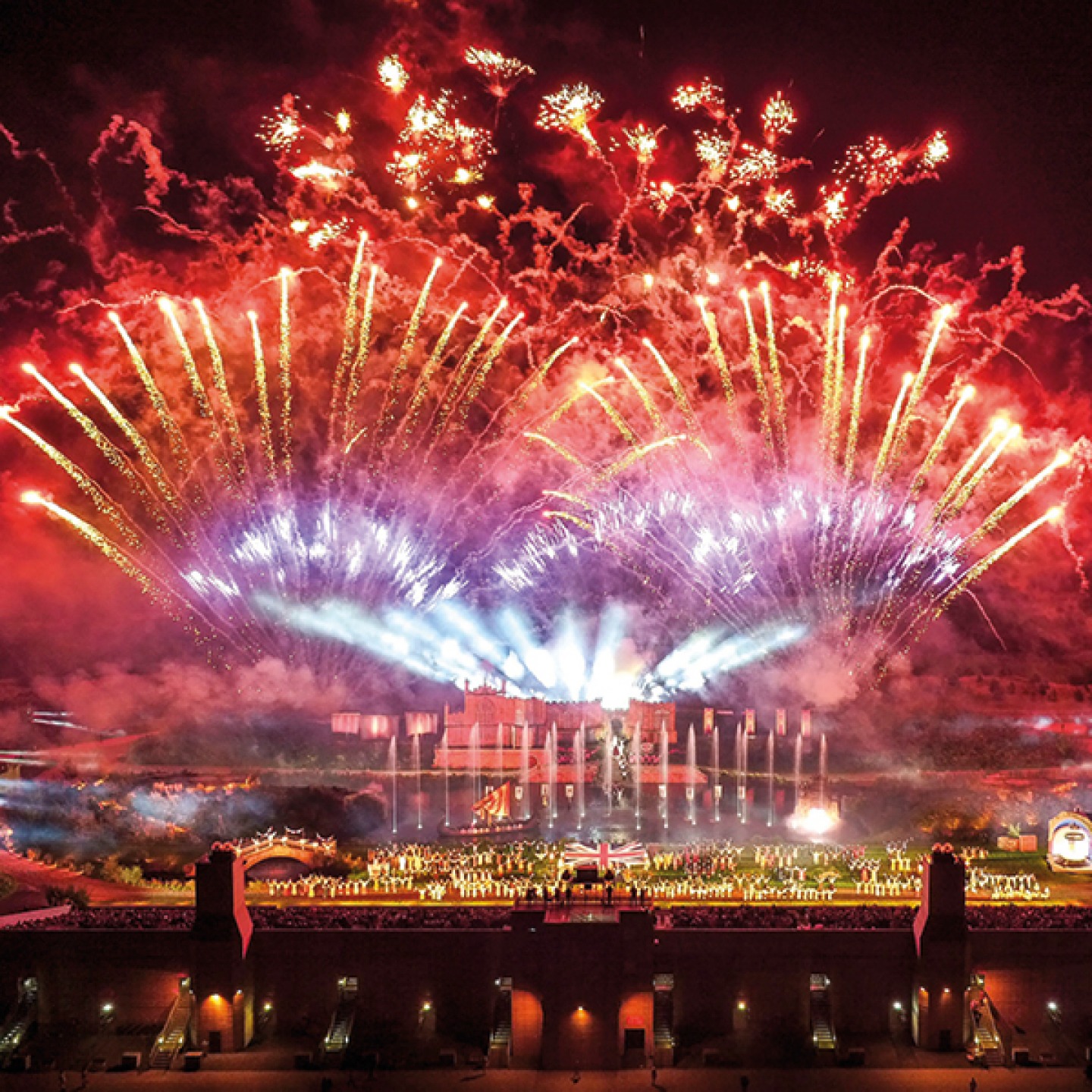 KYNREN
EVERY SATURDAY FROM
6TH AUGUST–10TH SEPTEMBER
Flatts Farm, Bishop Auckland
11arches.com
Kynren – An Epic Tale of England returns to its spectacular outdoor stage this summer and invites you to embark on a thrilling journey through 2,000 years of history, myth and legend. From Boudicca's battles with the Romans to two World Wars, our history is told through stunning stunts, equestrianism and pyrotechnics. This family-friendly, multi award-winning live action show is a not-to-be-missed North East cultural highlight each year.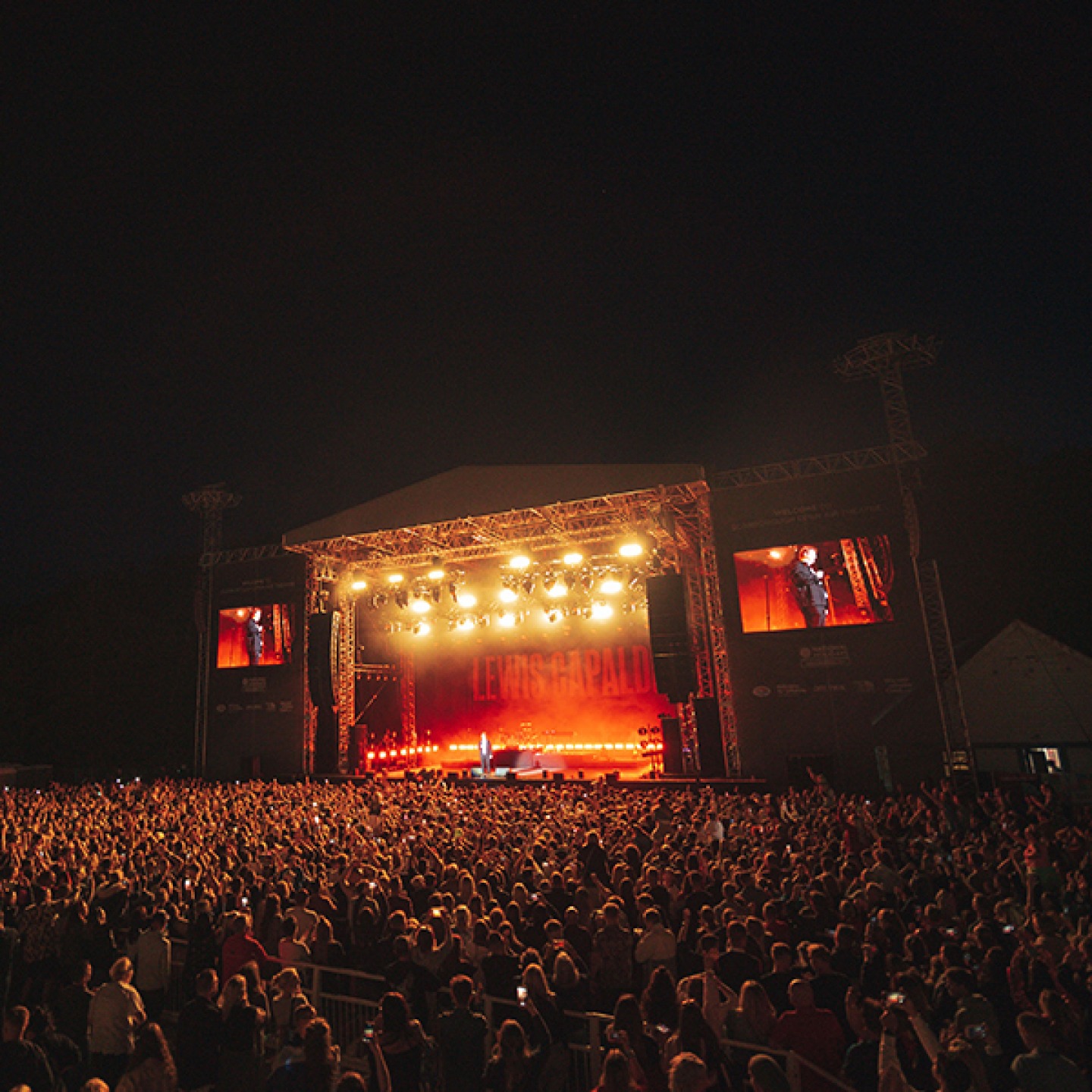 LEWIS CAPALDI
11TH AUGUST
Scarborough Open Air Theatre
scarboroughopenairtheatre.com
Lewis Capaldi rose to fame (in what felt like) overnight – and his hilarious antics on social media brought joy to us all. After a break, he's back and we can't wait to see him take to the outdoor stage in Scarborough. Lewis' debut album, Divinely Uninspired to a Hellish Extent – which includes the hits as Before You Go, Grace, Hollywood and Bruises – was the top-selling album of 2019, and he'll be performing all the hits.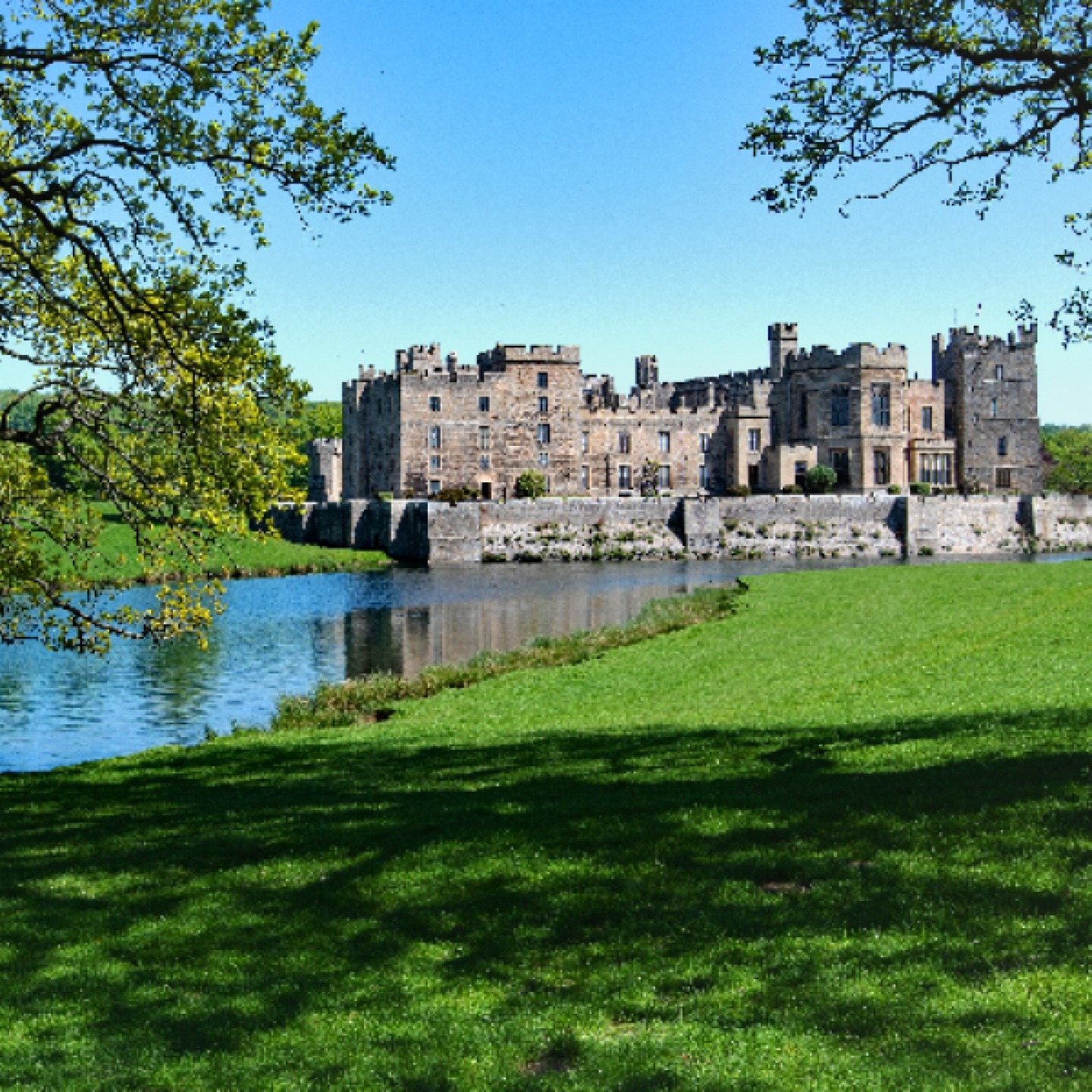 AWFUL AUNTIE
12TH AUGUST
Raby Castle, Staindrop
raby.co.uk
In this adaptation of David Walliams' tale, the new playground at the Saxby Hall Orphanage is finally complete. It was founded by Stella Saxby, whose parents were killed in a car crash in 1933, leaving her with her 'Awful Auntie'. Aunt Alberta tried everything she could to get Stella to sign over the deed to Saxby Hall – but Stella was having none of that, and saved the hall to turn it into an orphanage. Join Raby for a spectacular open-air adaptation.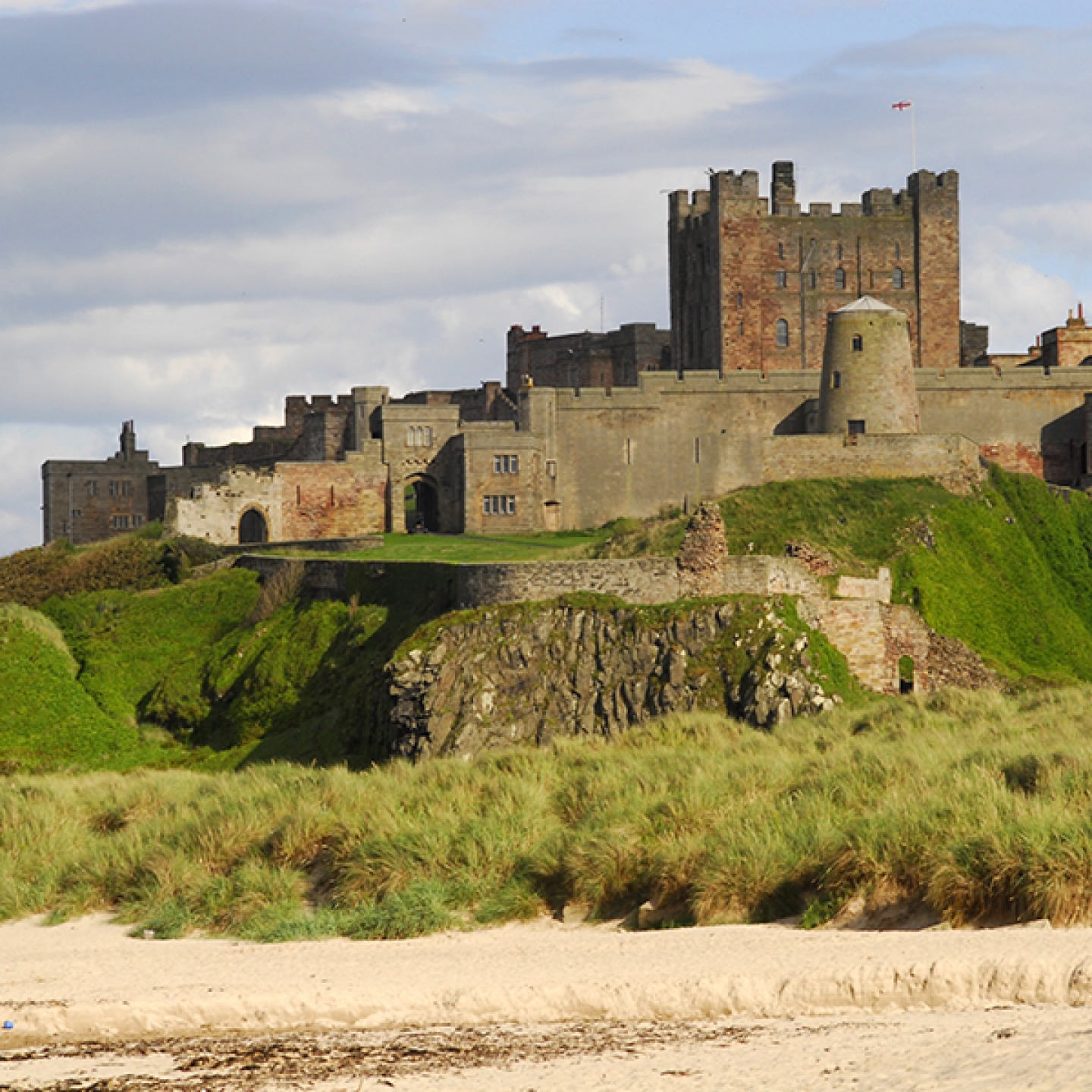 ROCKY HORROR PICTURE SHOW
13TH AUGUST
Bamburgh Castle
bamburghcastle.com
Let's do the Time Warp again… but this time al fresco, and with the stunning backdrop of Bamburgh Castle. The cult classic Rocky Horror Picture Show is always a hit, and what better way to enjoy it than on the big screen? Bring chairs and blankets, but food and drink will be available. They're screening Billy Elliot, Mamma Mia and Blues Brothers throughout the summer too.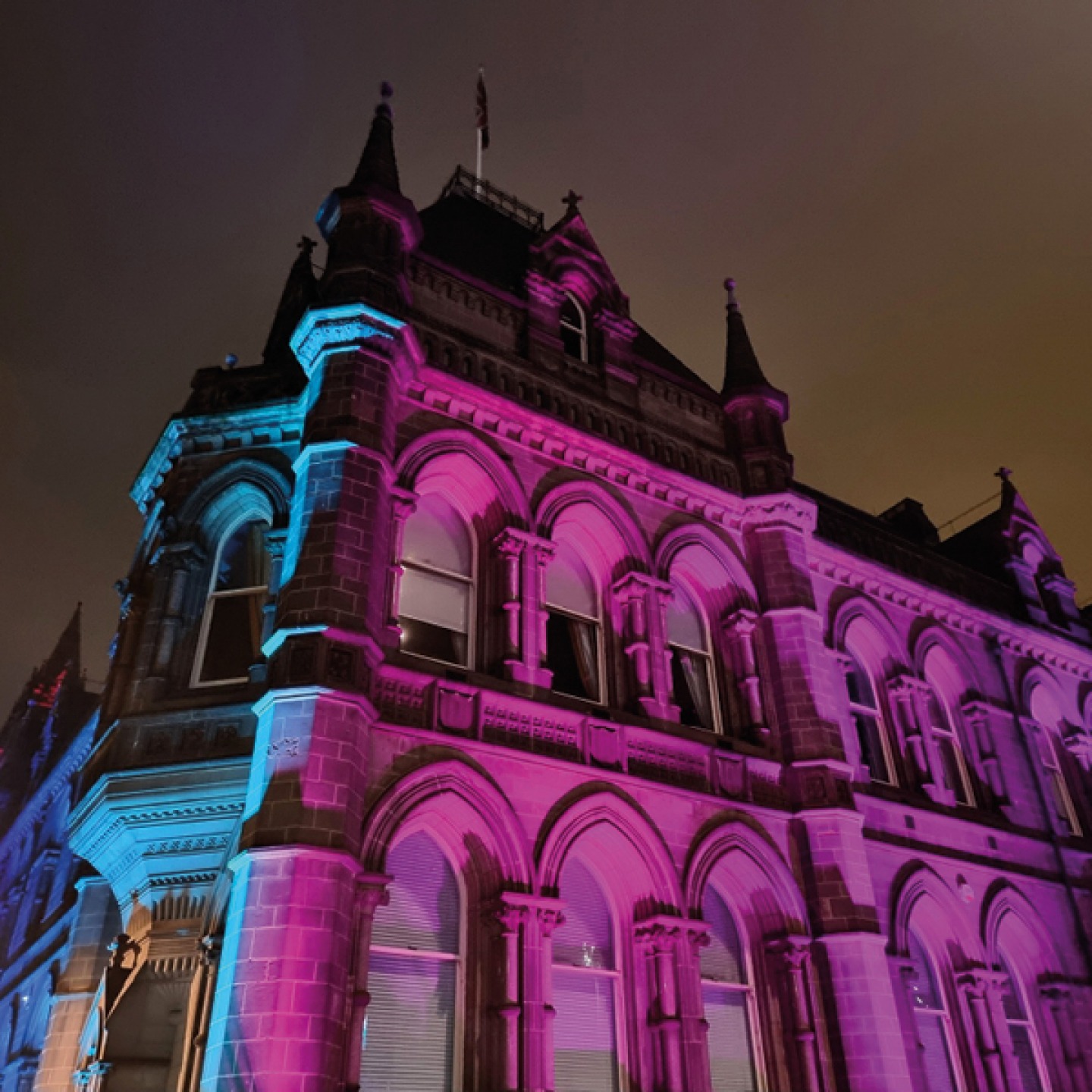 MUCH ADO ABOUT MURDER
18TH AUGUST
Middlesbrough Town Hall Courtyard
middlesbroughtownhall.co.uk
Pop on your detective cap and see if you can solve this original murder mystery. Five suspects depend on you, the audience, to find the answers. Who was lurking in the corridor carrying a candlestick? When did the third gunshot go off? It's not as serious as it sounds – there's plenty of silliness throughout this show. Refreshments are available from the bar and café.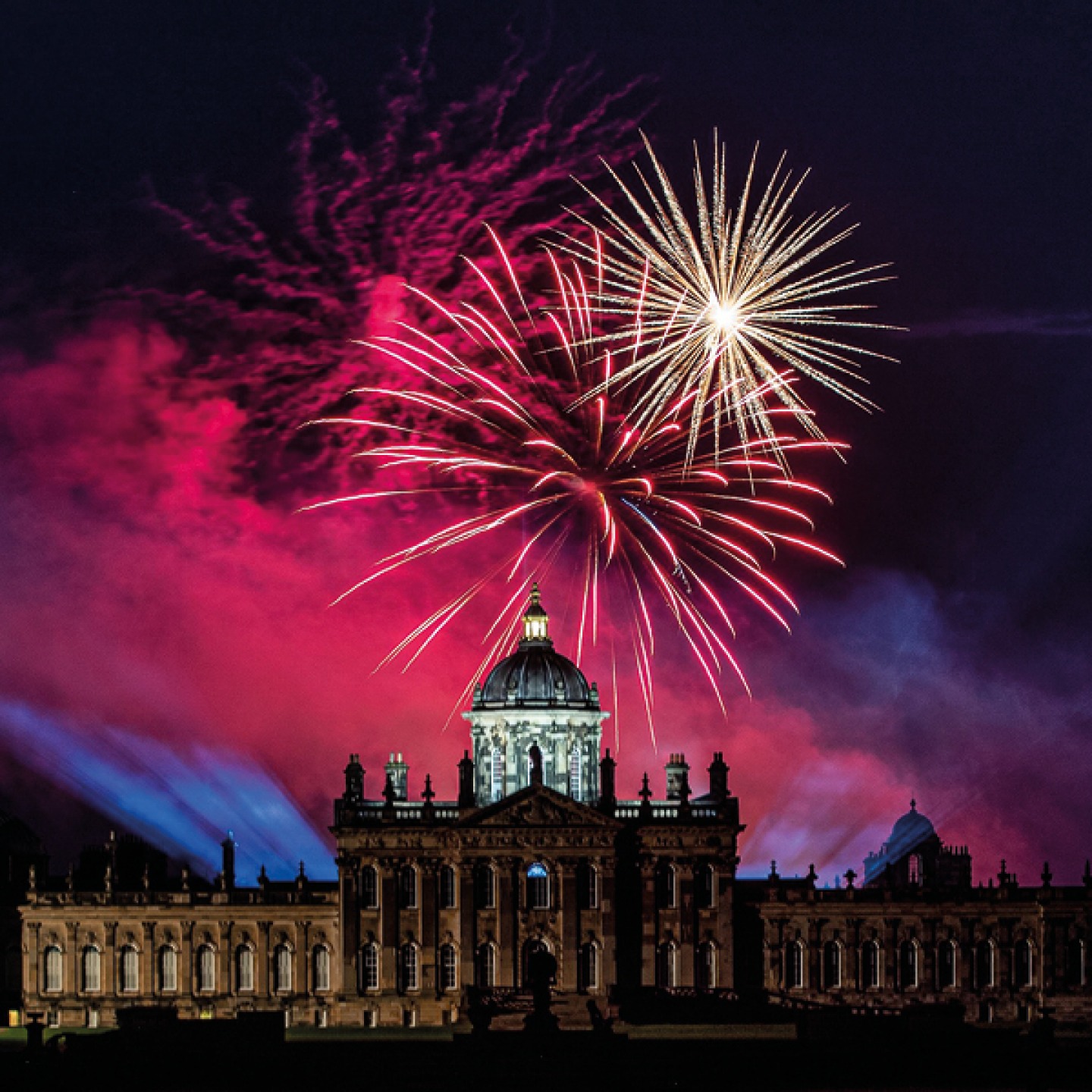 CASTLE HOWARD PROMS
20TH AUGUST
Castle Howard, York
castlehoward.co.uk
Within the magnificent gardens of Castle Howard, this spectacular classical concert promises to be a night to remember – and the whole family is invited. Guest soloists Wynne Evans and Marisha Wallace will be joined on stage by the London Gala Orchestra conducted by Stephen Bell, and you won't want to miss the spitfire flyover, stunning lasers and spectacular firework finale.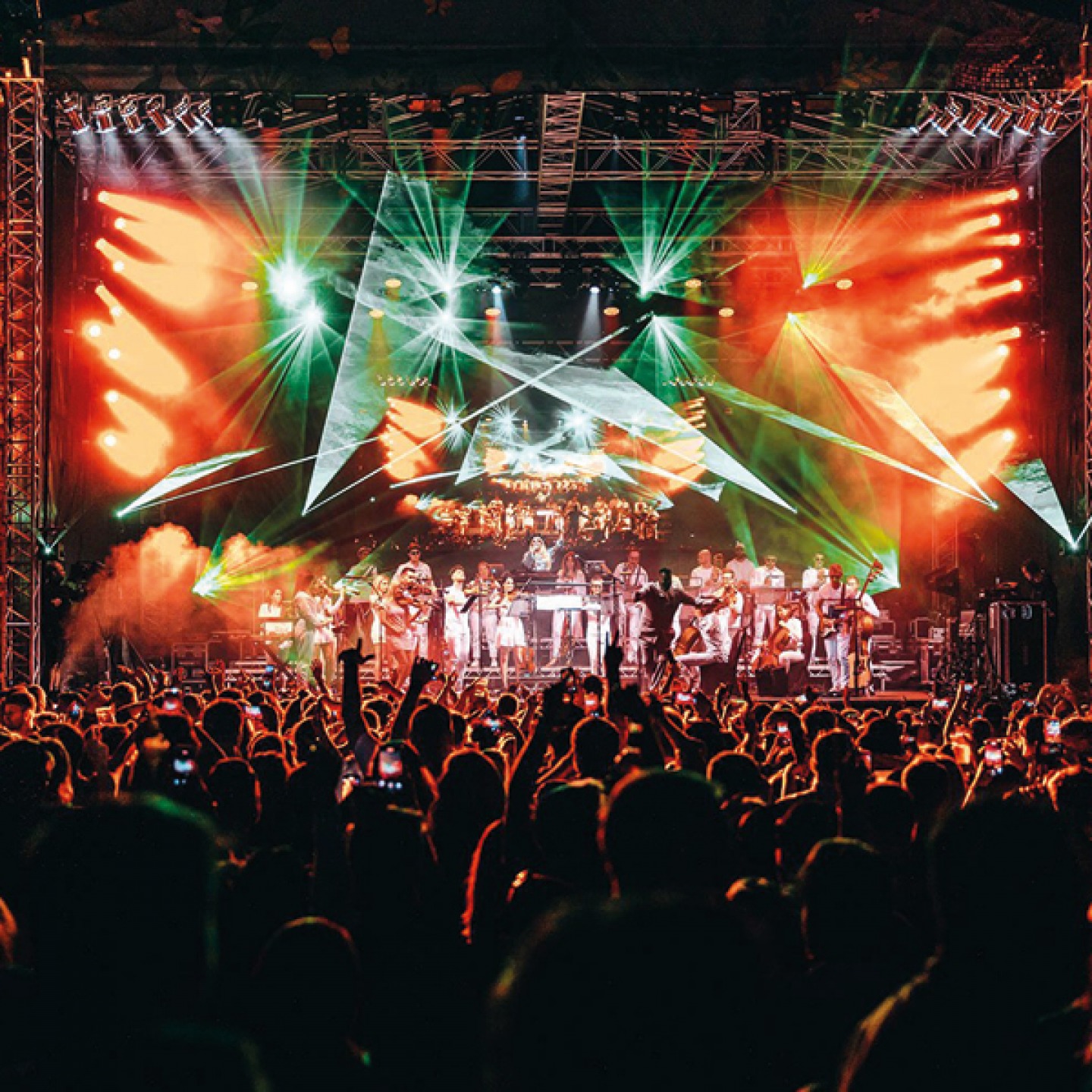 SUMMERTIME LIVE
27TH AUGUST
Newcastle Racecourse
summertimelive.co.uk
Get amongst the crowd in Newcastle as Summertime Live returns. Classic Ibiza are the reason you'll want to book your tickets but the DJs, bars, street food and an unbeatable atmosphere (as well as glitter makeup, if you fancy it) mean you'll have an unforgettable time at this open-air concert.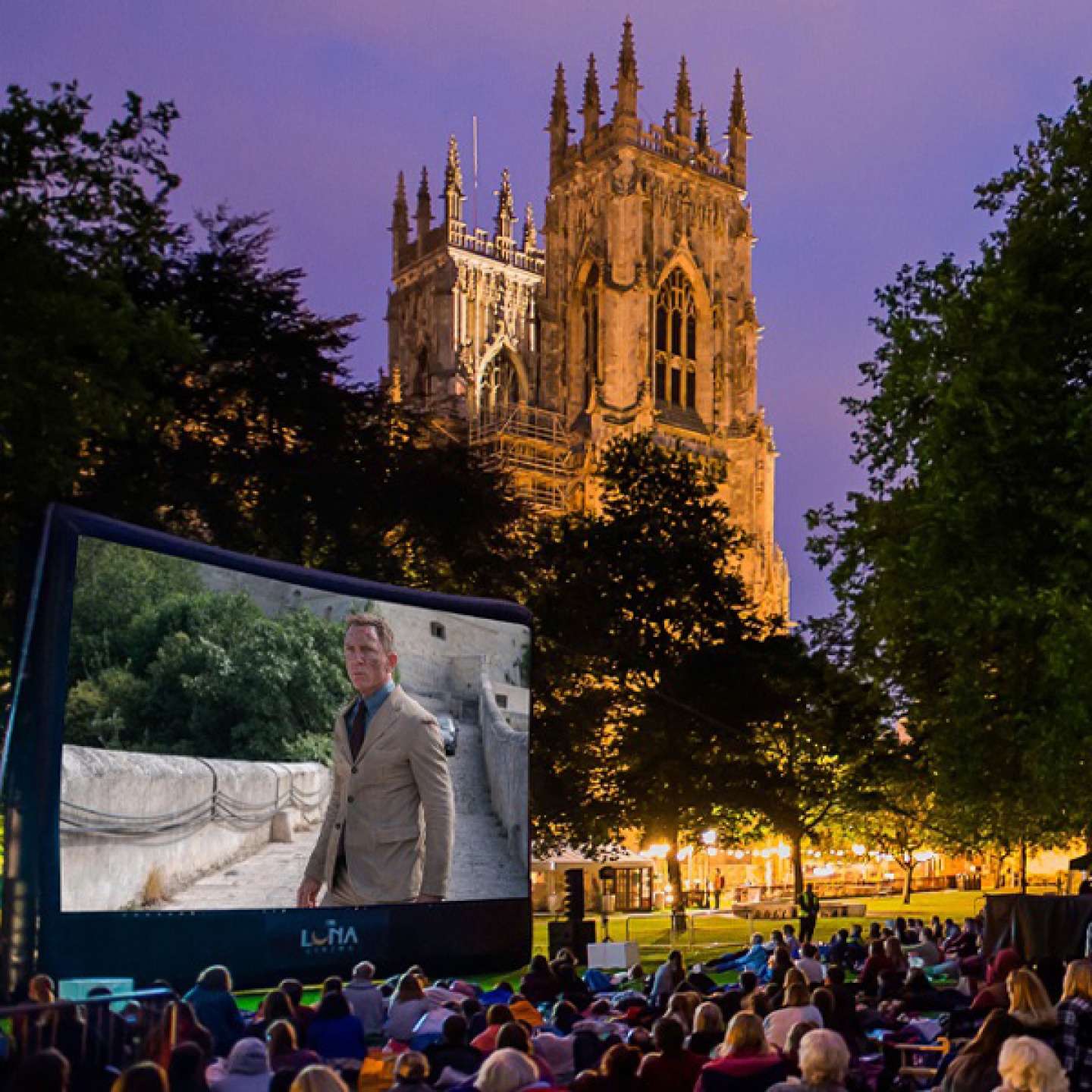 NO TIME TO DIE
30TH AUGUST
York Minster
thelunacinema.com
The UK's leading open-air cinema is returning to York Minster's Dean's Park with a line-up of all the latest blockbusters and feel-good favourites. We've got our eye on the No Time To Die screening. With food and drink, VIP sofas, two-seater deckchairs and an impressive backdrop, this al fresco cinema just might be the highlight of your summer.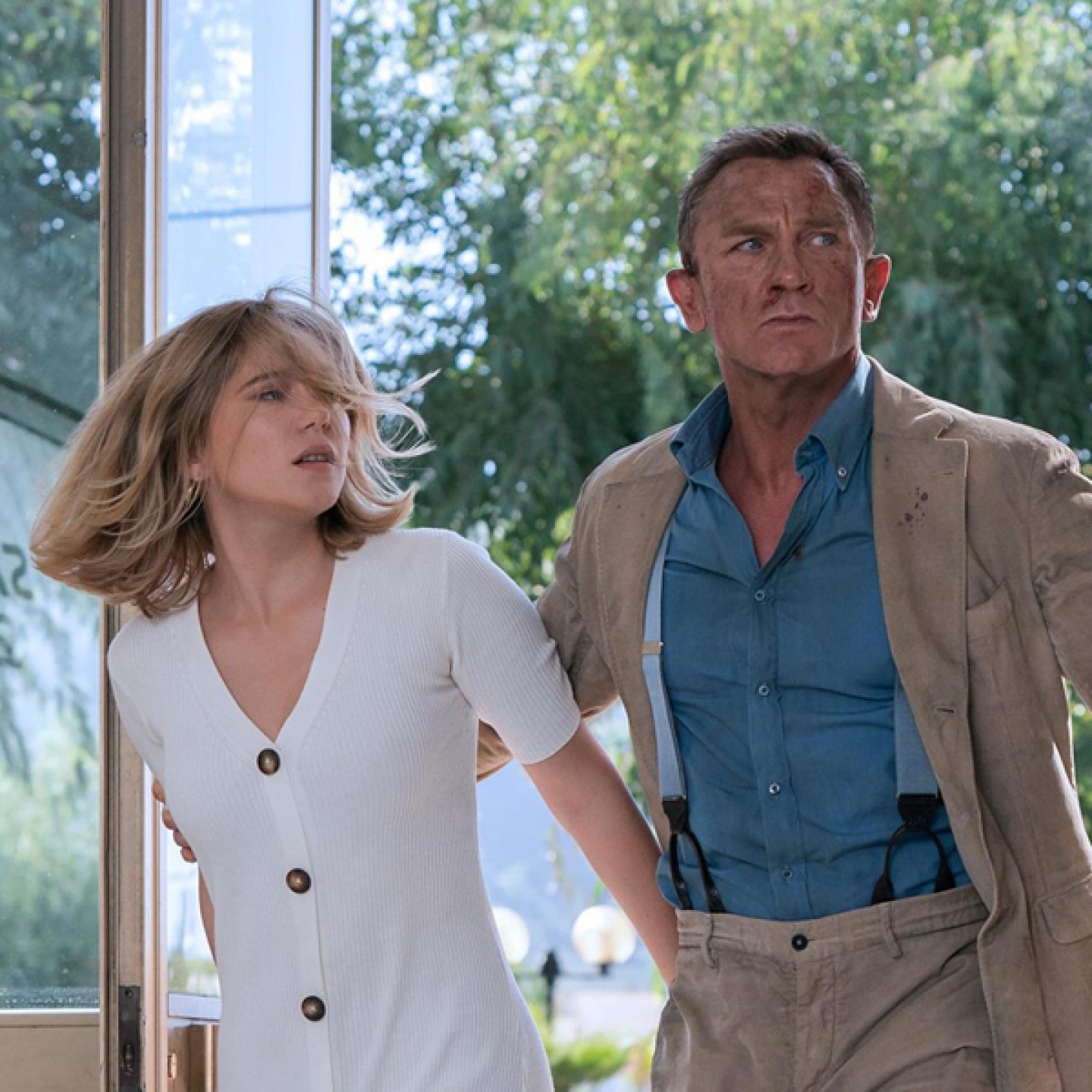 NO TIME TO DIE
2ND SEPTEMBER
Alnwick Castle
thelunacinema.com
The UK's leading open-air cinema is returning to Alnwick Castle with a line-up of all the latest blockbusters and feel-good favourites. We've got our eye on the No Time To Die screening. With food and drink, VIP sofas and an impressive backdrop, this al fresco cinema just might be the highlight of your summer.