Amie Canham's Plans to Change the Perception of Magistrates
Journalist and mother of two, 36-year-old Amie Canham breaks the mould when it comes to your typical magistrate
Amie speaks to us in a bid to tip the balance in favour of more magistrates like her, encouraging people from all walks of life to join their local legal system.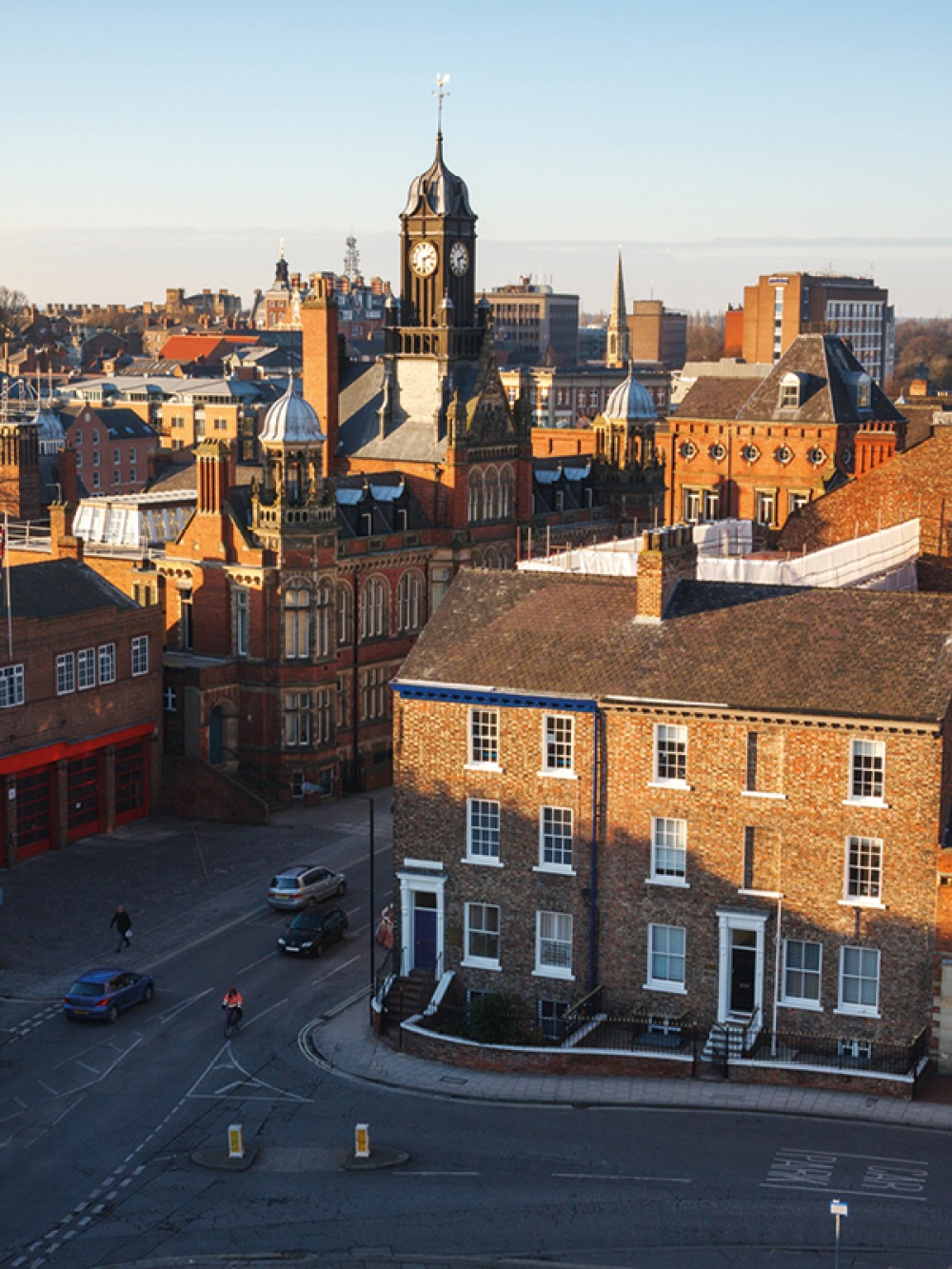 Amie Canham doesn't conform to your typical idea of who a magistrate usually is – Amie is well aware of this, and she plans to change the preconception. In an effort to make the magistrates' court more diverse, Amie is calling on everyday people to join her in voluntary work within the UK's public courts.
'At 36, I'm quite young for a magistrate,' says Amie. 'And it is true to say certainly at the moment that the majority of magistrates are much older. They tend to be individuals that are retired and probably have that bit more time. I remember being in a room of about 100 people, and sitting next to an older gentleman. When I told him I was a magistrate his response was "out of all the people in this room, you are the last person I would expect".'
This raises issues for our legal system. 'It's such a shame, because magistrates are supposed to be representative of the people that are standing in front of them – of the whole community,' Amie explains.
Amie might be atypical in her decision to become a magistrate, but she represents a very typical community of women all over the country – young working mothers who work tirelessly for their families. Life, work, family and a career in the courts aren't the easiest things to juggle, but Amie believes strongly that the personal growth magistrate work can provide is crucial to making us more well-rounded people.
'Some people have very strong opinions, some are quieter than others. You're constantly dealing with such variety of defendants and legal advisors so it really helps build your confidence in dealing with all kinds of different people. It also helps your decision making. You have to have a structured approach if you're in a trial, breaking down the evidence, listening to what's been said, digesting it down, and making a decision based on the evidence in front of you.'
Amie takes pride in her own individual growth since becoming a magistrate. 'For me, personally, I think it's made me more tolerant,' she says. 'I thought I was a pretty tolerant person anyway, but actually when you see people coming into court and you hear about their circumstances and why one thing has led to another, you get a better understanding of how others are living, and how it isn't that easy for everybody. Not everyone has the same opportunities so I think it opens your eyes a little bit to those in your community. You learn to appreciate where people have come from, and you leave the day feeling like you've done something for your community – you're giving back.'
Magistrate work is open to anyone who wants to make a difference. It's a community-focused voluntary role, which is as rewarding as it is enlightening. However, magistrate work is also a real responsibility – one which Amie doesn't shy away from.
'I guess it's quite a responsibility. You're dealing with people's lives at the end of the day. You're making big decisions and you could be giving someone community service or ultimately send them to prison,' she continues. 'We have a responsibility for all the cases in the judicial system that come through the magistrates' court whether that's a murder case or a sexual assault, or anything else for that matter. The magistrate court only has limited powers, though. We can only sentence someone for up to six months in prison for one offence. All of those other cases that fall out for longer terms of imprisonment we can send on to the Crown Court to deal with. We deal with public order offences, assaults, those types of offences. That's what we deal with day-in, day-out.'
'If you're doing the same thing day-in and day-out, being a magistrate is different every time you sit. You never get the same case twice. It's so rewarding giving back'
Despite the responsibility Amie is keen for more ordinary people like her to join the courts, and to join her in experiencing the great opportunities that are available to us within our legal system. There are lots of myths about magistrate work, but Amie insists the role is accessible to people with busy schedules and no prior experience in law.
'People worry about the legal aspect of it, but you don't actually have to have any legal knowledge – that's something that people often don't understand. You have a legal advisor sitting with you who takes you through all the points of law. You just have to take what they've said and the evidence you've heard and come to your decision. You have sentencing guidelines that help you give the appropriate sentence for that offence – there is nothing that you can't learn.'
As a journalist and mother of two, Amie reassures us about how being a magistrate is flexible, and can fit around even the busiest schedule. 'You only have to commit to 13 full days a year, so it is flexible and you work on a six-monthly rota system. Basically you put in all your days of availability, and then you get sent out a list of when you'll be sitting for the next six months,' Amie explains. 'But that still isn't set in stone. I've got children, so if one of them was ill I could change and vacate that sitting for another time. So it is very flexible which is helpful.'
Amie's efforts in law have come from a genuine love for her community. 'We want people from all walks of life, whether you work in a supermarket, factory or a call centre – everyone has individual skills and something they can bring to the role. We need all kinds of people to help. I say "just do it". Apply.'
For more information and relevant applications regarding becoming a magistrate, follow the link. magistrates.judiciary.uk
Where in Yorkshire are you from?
I live in Sheriff Hutton, which is a beautiful village where my girls both go to school and nursery. There's a pub, post office, coffee shop and a wine shop – all the essentials!
Describe Yorkshire in three words.
Beautiful, peaceful, friendly.
What do you love about Yorkshire?
I love that there are so many places I can take my two girls, all right on my doorstep. Dalby Forest, Castle Howard, too many beaches to name. Not to mention the incredible towns and cities. I love being able to bring up my children in such a wonderful place.
How has Yorkshire inspired you as a journalist?
I have been able to take a step back and just take some time to breathe. London is so hectic, and you really don't get a moment to stop and think before moving to the next thing. I now have more time to think about what I am doing and appreciate it more.
If the rest of the country could learn something from Yorkshire, what would it be?
Yorkshire people are just friendly. They take the time to ask you how you are and say hello to a stranger on the street. I have always loved that about Yorkshire.