Meet the Alnwick Mum Swimming the English Channel with a Stoma
A mum from Alnwick plans to make history by becoming the first person ever to swim the English Channel with a stoma
Gill Castle tells Living North about Chameleon Buddies (her charity she's raising money for) and how she hopes to inspire people living with stomas.
Gill gave birth to her first baby nearly 12 years ago while she was working as a police officer for West Yorkshire Police. 'I went into labour six weeks early, which sadly left me very badly injured, and led to a permanent colostomy which ultimately led to my medical retirement on ill health grounds (both physical and mental),' she says. 'Eventually I turned my life around and started to raise awareness in a variety of ways for women injured in childbirth and people living with stomas to show that none of these events need to dictate the rest of your life. You can go on to do great things.'

To do this, she's already taken part in a 105-mile endurance event across East and West Scotland (running, cycling and kayaking), a winter bikini challenge from October to May raising over £10,000 for the Birth Trauma Association, and last year she set up her own charity – Chameleon Buddies – promoting social inclusion for people living with a stoma or childbirth injury, both in the UK and in Kenya. Kenyan women and girls have limited or no access to stoma supplies and Gill and her team are working on improving the ostomy services for these women (they've already raised enough money to take a stoma nurse out to Kenya with them). In the UK, Gill provides support groups for women to access a safe space following their birth or stoma surgery.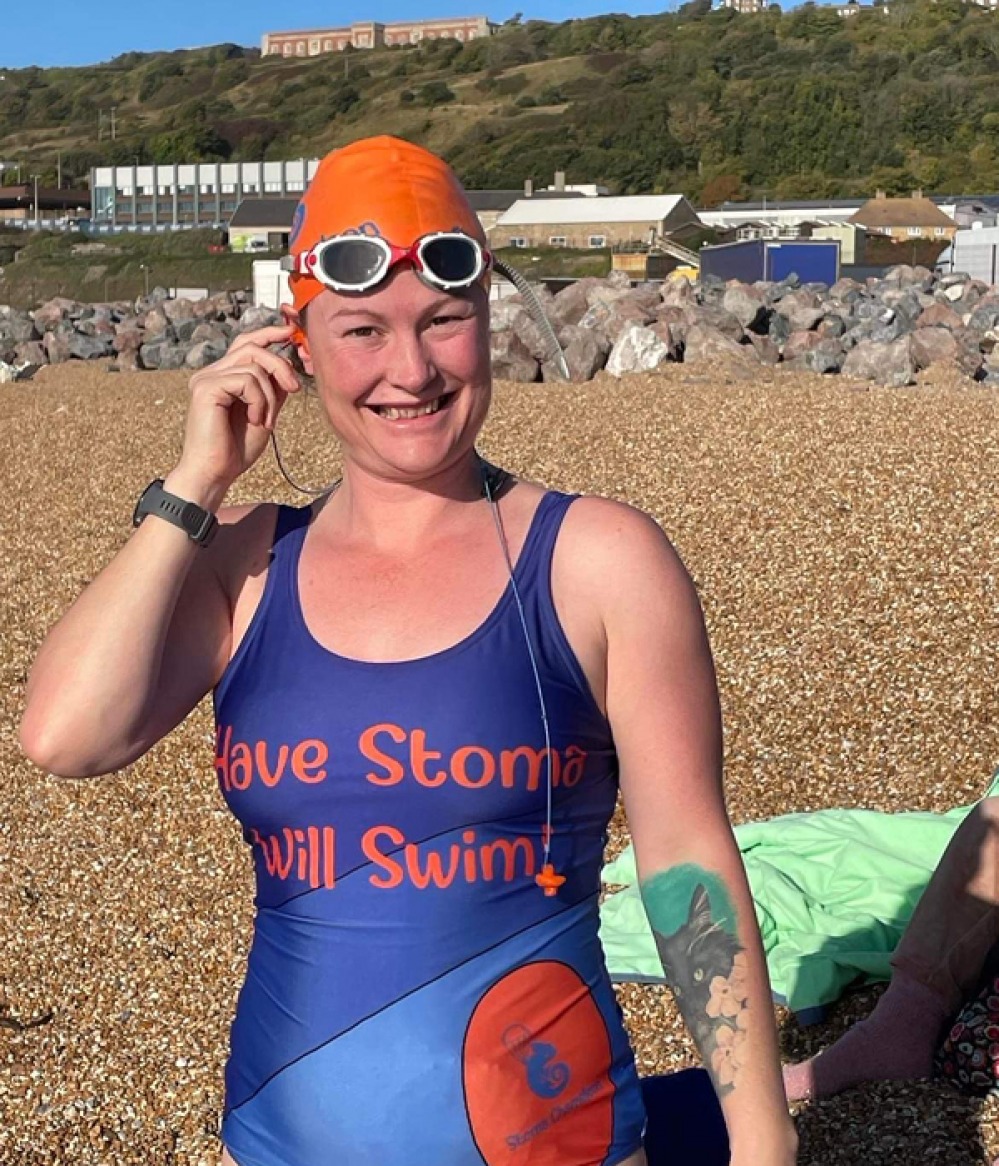 The money Gill raises from her English Channel swim (the 21-mile stretch between Dover and France) will be donated to her charity. 'What happened to me was out of my control,' Gill says. 'Fear is something that will control what you do and don't do, and I set out to overcome a lot of my fears – one of them being a fear of open water. When I was eight I watched Jaws and for about 30 years after I wouldn't go in the open water or dark water. I really wanted to recapture how much I loved swimming as a child, and conquer that fear, so I started swimming in the sea. After a couple of years someone asked me "have you ever thought about swimming the Channel?" I of course said "no" because I'd never swum more than a mile in open water before. I'd never swum in the dark and I'd never swum more than two miles in a pool – so that was my starting point.'

Since 2020, Gill has faced huge preparations for this challenge – both mental and physical. 'When I decided I was going to swim the Channel, I was recovering from a serve rotator cuff injury (in my shoulder), so I hadn't swum for well over a year,' she says. 'I had to undergo very extensive physiotherapy for months and it wasn't until the following summer that I was able to get back into the pool. To swim the Channel solo you have to be able to swim for six hours without stopping in water temperatures of 15.5 degrees celsius or less. I've done that twice and I've also done a six-hour overnight swim in the dark. I've been constantly swimming and going to the gym to train for this.
'The extra challenge is the fact that I've got a stoma. That presents a challenge in terms of training because of course if the bag gets full I have to get in and out of the pool to empty it. Similar challenges also take place when swimming in the sea. There are no loos – how will I empty my bag and where? I've had to work my way around all these things. Of course, the next challenge has been the weather this summer, which has really been horrific. For obvious reasons I've spent a lot more time in the pool than I have in the sea. My husband is a diver and he works away so I've been juggling running my charity, working, parenting and training – it's tricky but I've had a lot of support from family and friends. I've had unlimited childcare thanks to grandparents; Active Northumberland's Willowburn Sports & Leisure Centre in Alnwick have been absolutely amazing in offering me pool access and lane hire and that's been invaluable; and I have friends who come along to the beach to support and spot me. I've had people come along to swim with me too, and I have a very patient husband who's let me crack on and do this.'

Gill says it would be 'overwhelming' to be the first person to swim the English Channel with a stoma. 'Doing it without a stoma would be enough for me,' she laughs. 'A lot of people are told, or believe, that there are lots of things they can't do when they get a stoma, and swimming is certainly one of those things. I suppose this is my big way of saying if I can do this, you can definitely go to your local pool.'
Gill heads down to Dover to begin her swim (when the weather allows) this August. You can donate to her fundraiser by searching 'Gill Swims The English Channel Solo!' on justgiving.com and find out more about her charity at chameleonbuddies.org.uk.