Meet author Trevor Wood as he's shortlisted for the Theakston Old Peculier Crime Novel of the Year
Following on from the success of his first crime novel, Trevor Wood's latest book also plays out on the streets of Newcastle. We find out why he turned to crime writing (at the age of 62), and why his novels have been such a hit
Trevor was born in Bristol, and brought up in the East Midlands, but it's Newcastle that he holds dear to his heart. He joined the Royal Navy straight from school, presciently asa writer (which is the oldest branch in the service). 'It's like a cross between human resources, accounting and administration,' he tells us. 'Fortunately, I loved it and it suited my skillset which, back then, was pretty much limited to Maths and English – the only two O levels I got.' Trevor served for 16 years, getting promoted through the ranks, and finally leaving as a Lieutenant. But it was meeting and, just a few months later, marrying a Geordie at an Open University summer school that led Trevor to the city, where he's lived ever since. 'She had a look at Portsmouth and I had a look at Newcastle and there was only ever going to be one winner,' he says.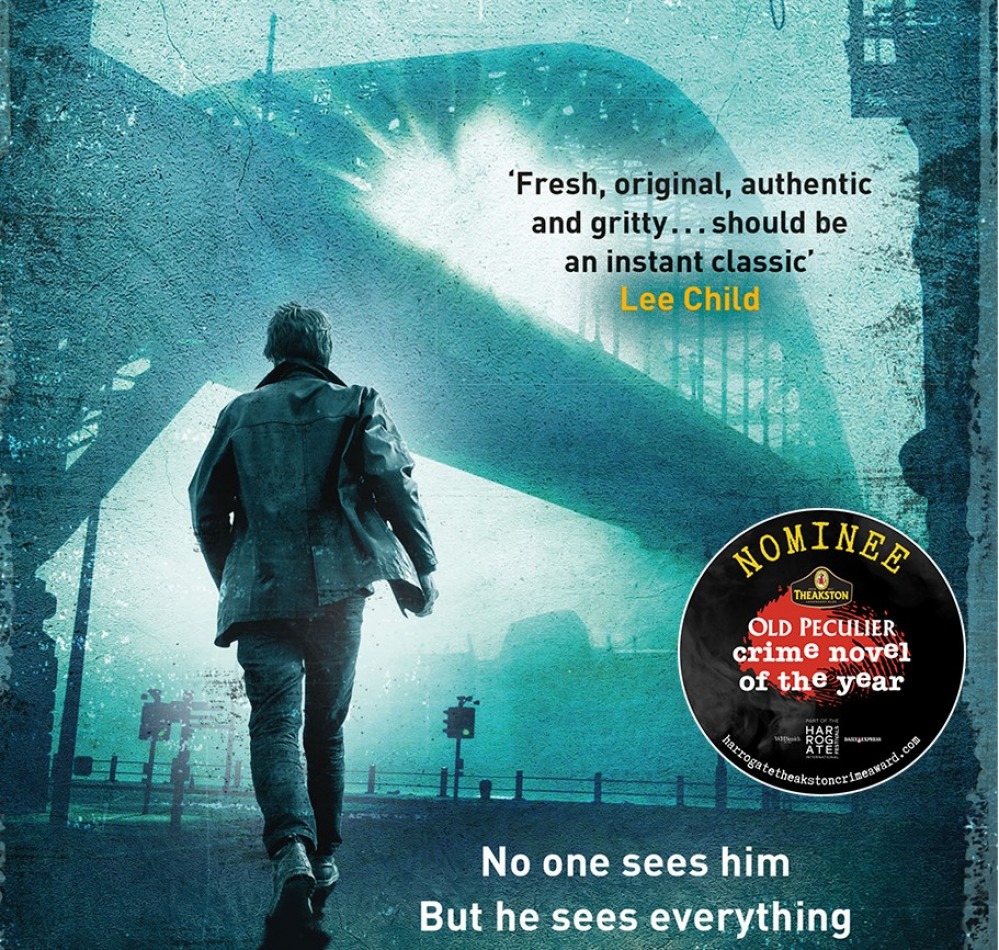 After leaving the Navy, Trevor retrained as a journalist and worked on several North East papers including the Shields Gazette and the Evening Chronicle, where he was on the sports desk with 'local legends' John Gibson and Alan Oliver. He later became press officer for the Leader of Newcastle City Council, Tony Flynn, and then Head of Communications there. 'All that time my friend from the journalism course, Ed Waugh, had been pushing me to try writing with him and eventually I cracked,' Trevor tells us. 'I took a huge leap of faith, left my job and we sat down and wrote a play together called Good to Firm which, astonishingly, opened at the Customs House in South Shields five months later. We went on to write around a dozen plays, one of which, Dirty Dusting, was a worldwide hit and is still touring today.'
Trevor didn't actually get his first novel, The Man on the Street, published until he was 62. But he remains convinced that age is just a number. 'I'm a huge fan of the American politician Bernie Sanders. The man's nearly 80 and he still has the fire and passion to try and change things. He's an example to us all,' he says. 'I'm living proof that age is no obstacle at all, but you can't do it on your own. I'm part of a local group of five writers who share our latest work every few weeks and it's helped make my books so much better than they would have been otherwise.' With this support, his books have been a huge success. 'I really didn't expect the plaudits that they've received,' he admits. But his first book had a lot of early support from other crime writers too, who Trevor describes as 'a wonderfully supportive group.' Soon after, it picked up rave reviews from national press and early readers, so it was no surprise to us when Val McDermid then chose it for her New Blood panel at the Theakston's Crime Festival – which is something that many, if not all, debut crime writers aspire to. Later, it made the shortlist for the Crime Writers' Association's New Blood Dagger – a prize for the best debut crime novel of the year. 'It was an honour to even be on the list but when they announced The Man on the Street as the winner on a live Zoom ceremony I was completely shocked,' Trevor says. 'I really had to gather myself quickly as they switched my camera on immediately and I had to make a speech to the hundreds of people watching. It was complete gobbledegook, I'm sure.'
In May, The Man on the Street made it to the longlist for the UK's most prestigious crime novel award, Theakston Old Peculier, which Trevor described as 'mind-boggling'. 'It's fantastic to be thought of as one of the best debut crime novelists but when you're then included in a list of the best crime books of the entire year alongside people like Val, Ian Rankin and Mark Billingham (who you've admired from afar for years) it's almost dreamlike. Very few debut books make that list, and I think I'm the only one this year, so I'm hugely honoured.' Lee Child also loved the book, describing it as 'fresh' and 'original.' That meant a great deal to Trevor as he was lucky enough to get a place on the very first Crime Writing MA at the University of East Anglia, where Lee was a visiting speaker. 'He generously gave us several hours of his time, answering our questions and passing on advice,' Trevor says. 'To get such a wonderful quote from him three years later seemed like the end of the first part of one journey and the start of another.'
'I've always been concerned by the way the homeless are treated but, more recently, there seemed to be a bit of an empathy shortage and I wanted to show the humanity underlying the people living on the streets'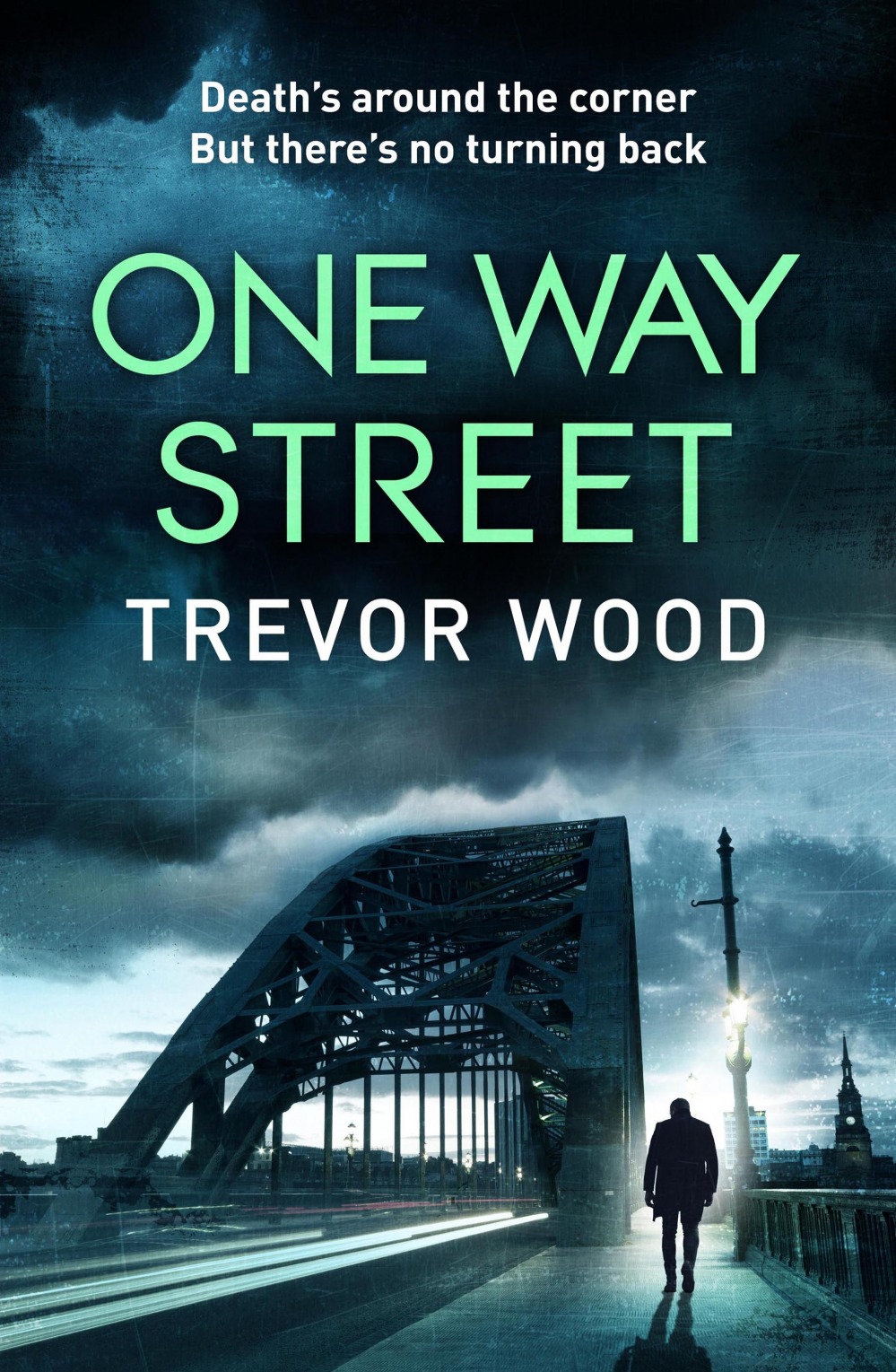 The Man on the Street is continuing to impress winning the Crimefest Specsavers Debut Novel of the Year and being optioned for TV by World Production, who made Bodyguard and – drum-roll please – Line of Duty. 'There are no guarantees, and lots of books get optioned and never made into TV shows but the book couldn't be in better hands,' Trevor reveals. We're now expecting great responses to Trevor's new novel: One Way Street, which we loved. This book sees the return of Jimmy Mullen, the homeless, PTSD-suffering veteran protagonist of The Man on the Street. 'There's been a series of bizarre drugrelated deaths among runaway teenagers in the North East, and when one of Jimmy's few close friends is involved in the carnage, he feels compelled to find out what's really going on,' Trevor explains. 'It's mostly set in Newcastle again but there's the occasional visit to Sunderland as well this time.'
In this new book, Trevor will continue to face the issue of homelessness in Newcastle head on through his protagonist Jimmy. 'I've always been concerned by the way the homeless are treated but, more recently, there seemed to be a bit of an empathy shortage and I wanted to show the humanity underlying the people living on the streets,' he tells us. 'I really hope that after people have read the books they might pause the next time they see someone in a doorway and just stop for a chat or buy them a cup of tea or a pasty from Greggs, instead of pretending they don't see them. 'As part of my research I started volunteering at the People's Kitchen in Newcastle and I'm still there now, helping to cook for around 200 people on a Tuesday afternoon. It's an amazing organisation, staffed entirely by volunteers. They are entirely reliant on donations to keep going though so I'd really encourage people to help out in any way they can.'
Setting his novels in and around Newcastle is key to Trevor. 'Firstly I wanted to pass on my love for the city that's my spiritual home,' he tells us. 'I genuinely can't imagine living anywhere else now. But, also, its size makes it the perfect city to set a crime novel in. It's way smaller than Manchester or Liverpool, for instance, and there are no degrees of separation, everyone knows someone who knows someone so there's almost nowhere to hide.' It's his personal love for the city that shines through though, and when asked for some of his favourite things he says his list could go on and on. But they include 'the passion and energy; the people; the welcome; the politics; the history; the buildings; the wonderful green spaces; the brilliant pubs in the Ouseburn; Grey Street; the Theatre Royal; the Old Coal Yard; the coastline; the mighty River Tyne; the bridges; the humour; Alphabetti Theatre; Jesmond Dene; Heaton; and Sunday for Sammy.' Trevor is currently working on another book: a stand-alone thriller set in a small Northumberland village. 'If I can keep writing and keep getting my books published, I'll be a very happy man indeed,' he concludes.
Keep up to date with Trevor's books at trevorwoodauthor.co.uk. To volunteer or to help the homeless visit peopleskitchen.co.uk.