Meet The Brains Behind Popular Skincare Brand Skin + Me
In 2020, Durham's James Mishreki launched Skin + Me, a teledermatology service taking a personalised, prescription-based approach to skincare
Now with 100,000 followers on Instagram alone, we find out the secret behind their ever-growing fanbase.
James Mishreki grew up and went to school in Durham before studying at Northumbria University, but his mind was always focused on setting up a business. 'I sold anything from copied music CDs to swim shorts in school to make money, and I always knew I wouldn't get a job with someone else when I grew up. My first company was based in the North East but after I sold out, I had a compulsion to go much bigger with my next one, setting the goal of building two billion pound companies in my 30s.'
James got to know some very influential people in the beauty industry, and that's when he got his next big idea. 'It's a fascinating market; high gross margins, low return rate, high average order values. I also read up about the "lipstick effect" which speaks to the resilience of the market. I then came across a staggering statistic, that 50 percent of consumers are dissatisfied with their skincare products because they want something that works. Crazy really, that it's a £140 billion market where people keep spending, yet half of them feel like the products don't work.
'So I set out to create Skin + Me to offer medical-grade products that truly work. If we could do this, then people would genuinely get brilliant results and that would have a massive impact on their self confidence. I had severe acne as a teen so I can relate to how debilitating skin conditions can be, and you can go around in circles for years buying ineffective products on the high street or going to the GP.'
Whether your skin goal is tackling fine lines and wrinkles, smoothing your skin texture or making your pores less visible, James was determined people would find the right product from Skin + Me. 'All you have to do is complete a consultation – answer questions and upload photos – then our dermatology team will review your consultation and if suitable for treatment, will prescribe you a personalised treatment plan. We then create your bespoke formulation and ship it out to you. We even designed our own bottle called the Daily Doser, made from infinitely recyclable aluminium, to ensure you get the perfect amount of cream every day.'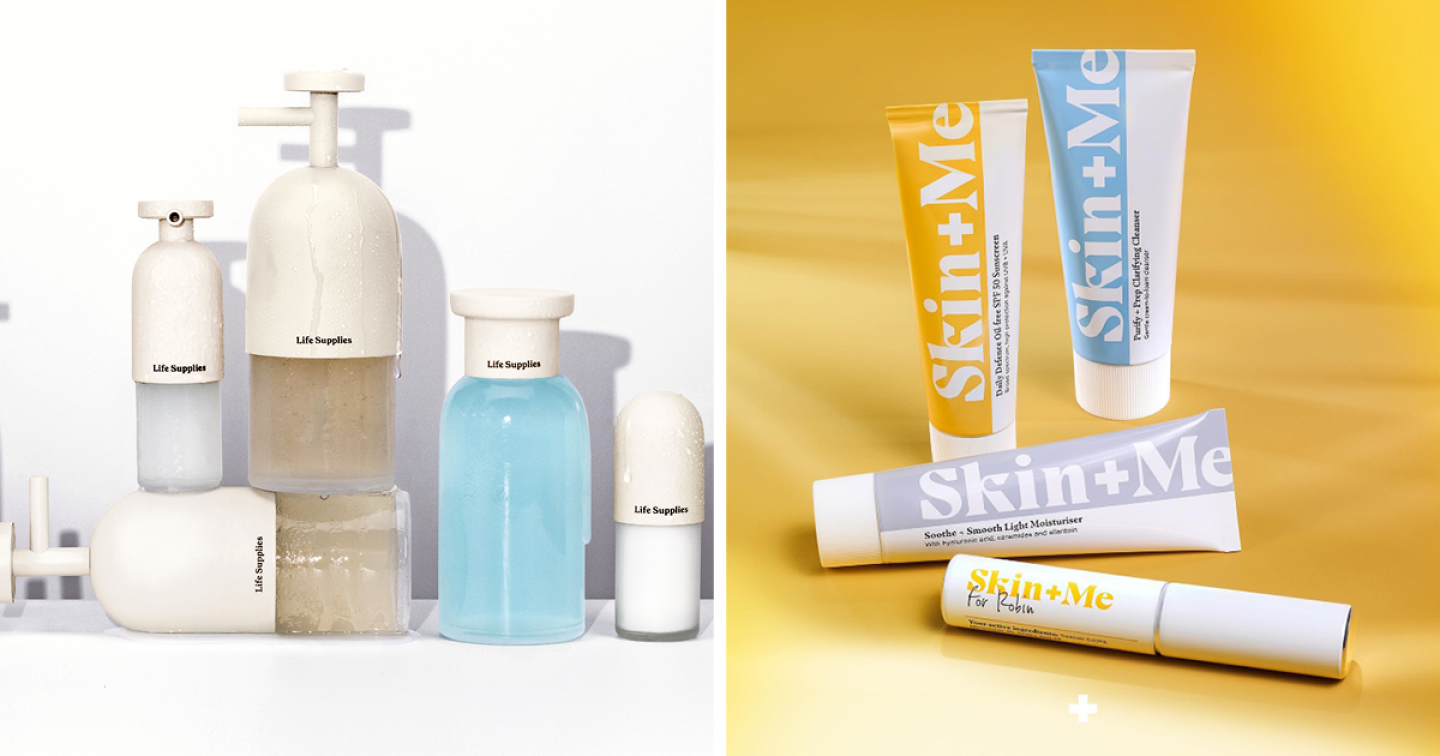 Skin + Me users are offered custom-made treatments formulated with prescription-only active ingredients. These treatment pathways are designed by consultant dermatologists before being formulated by pharmacist prescribers, and James says making medical-grade skincare accessible to everyone was really important to him. 'At Skin + Me we feel it's important for everyone to have access to highly effective ingredients,' he says. 'Prescription-only ingredients such as tretinoin are highly effective at treating a range of skin concerns, from skin-aging to acne.
'Many people have jumped from one skin-aging product to the next for decades, or gone round in circles in an effort to clear their spots. We're focused on democratising access to medical-grade skincare in order to stop that.'
When starting Skin + Me James analysed the current experience of going to see a GP or dermatologist about your skin. 'You're likely to experience long wait times (there are only 650 dermatologists in the UK, six month wait times are common), need to book time off work, physically travel somewhere, and when you get prescribed treatment it is not personalised to your skin. And when you have an issue, it's not like you can just text your doctor and send some photos.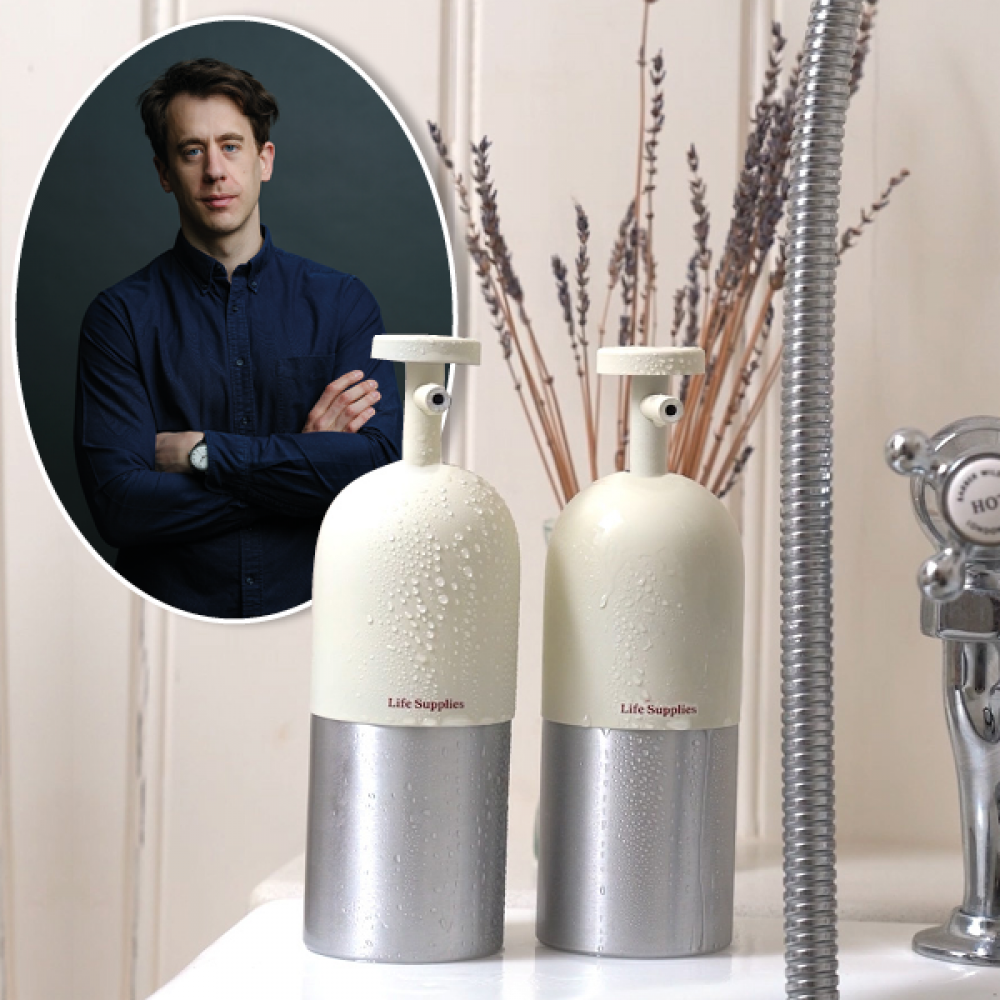 'So we obsessed over dramatically improving the customer experience. At Skin + Me you complete a consultation in a matter of minutes and before you know it, a personalised medical-grade treatment formulated specifically for you and your skin goals arrives through your letterbox. Also, unlike going to a typical doctor, our dermatology support team are always on hand meaning you have full access to specialists that can review photos of your skin, answer questions or concerns, and generally support you on your journey to better skin. Your personalised treatment evolves along with your skin.'
James puts Skin + Me's success down to word of mouth – people that try their products can't seem to stop talking about them. 'We've made something that delivers superior results to the alternatives and you can't get it elsewhere,' he says. 'Everyone else was and frankly still is creating skincare brands with similar ingredients to everything else on the shelf. I was never excited by that idea because there is little differentiation or defensibility. And it isn't helping people experience the personal transformation that is possible with personalised medical skincare.
'Our skin treatment plans are so effective that our clients all tell their friends and it really is amazing the lengths people will go to in order to convince all of their friends that Skin + Me is a game-changer. We get daily messages from people saying thank you for creating something that has genuinely changed their life. It's very fulfilling for our whole team.'
'It really is amazing the lengths people will go to in order to convince all of their friends that Skin + Me is a game-changer'
Despite going to London to start his businesses, James still tries to spend as much time as possible in his home region. 'All my family and many friends still live in Durham so I come back every few months. It's a special place. I'm certainly more of a city than a country guy, but I still love coming back and being able to get to the coast so easily – my family spend a lot of time in Northumberland so we go there a lot, or take my niece and nephew to the beach, and we eat at Riley's Fish Shack.'
Skin + Me has shipped millions of boxes already, but James says that's only the beginning. 'We're just getting started. We recently launched an SPF due to popular demand and it has had a remarkable performance. Plus, we've got some very exciting new launches in the pipeline – watch this space!'
James has also just started a new venture – a second health and beauty business. 'I've now moved to Chairman at Skin + Me in order to move onto my next venture, which is another direct-to-consumer subscription brand,' he says. 'It's called Life Supplies and we launched earlier this year. Going even bigger this time – we're on a mission to pull the plug on bathroom plastic. Most people want to be more sustainable but aren't willing to compromise, so we set out to create products that are upgrades to what you use today. We've created plant-powered alternatives to all your personal care essentials – from deodorant to toothpaste to shampoo – all available in beautiful refillable packaging with paper-based refills delivered to your door.
'Take our refillable toothpaste for example – over 300 million plastic toothpaste tubes are sent to landfill each year in the UK. With our papaya-based natural mint toothpaste, you will never need to buy a single-use plastic tube again. Our goal is to be the one place you go to in order to stock up sustainably. No more guesswork. Exciting times ahead, and it certainly keeps me busy!'
Find out more at skinandme.com or lifesupplies.com. Life Supplies are currently giving a free gift in your first box if you spend over £35 and if you use the code LIVING-NORTH-REFILL at checkout they will give you a further 25% off your second box. This code will expire on 30th September 2023 and only applies to Refill Plans.