Meet the Fenham-Born Entrepreneur and Pasta Evangelists Co-Founder Named in Forbes 30 Under 30 List
Newcastle-born entrepreneur Finn Lagun has been named in the Forbes 30 Under 30 Europe list for helping to reshape the future of retail and e-commerce with his artisan pasta business. We caught up with Finn to find out more
Originally from Fenham in the West End of Newcastle, Finn lived and went to school in the area until he was 18 years old. His dad Mark, a well-know Geordie restaurateur, has had a string of independent establishments in Newcastle since 1992, and Finn says this is to thanks for him becoming a self-professed foodie. 'My love for food and hospitality probably links back to growing up in restaurants; delighting a person by presenting them with something delicious to eat is a very fulfilling experience,' he explains.
'My dad's restaurants have often had a sort of socio-political aspect to them too, and growing up in this sort of environment made me very interested in the world and its history – including different countries, languages, cultures, and so on. I speak three foreign languages, which is a bit unusual for a Brit, and I'm at my happiest when I am visiting a new country and getting to know the locals.'
Now 29, Finn has turned this love for food and foreign cultures into a business, co-founding luxury pasta subscription box service Pasta Evangelists in 2016. Despite being Co-founder of the multi-million pound company, Finn tells us it wasn't him who thought of the concept. 'As much as I'd like to take credit for the idea, it was actually that of my co-founder Alessandro Savelli,' he says.
'He was attending a pasta-making class in London with his wife and saw first hand the craftsmanship and skill that goes into making real, authentic fresh pasta. Despite this, there was no premium fresh pasta offering in the UK, or internationally for that matter; and pasta had become a stale, industrial commodity product. We've been trying to create a fresh pasta renaissance and, by doing so, revitalise the category.'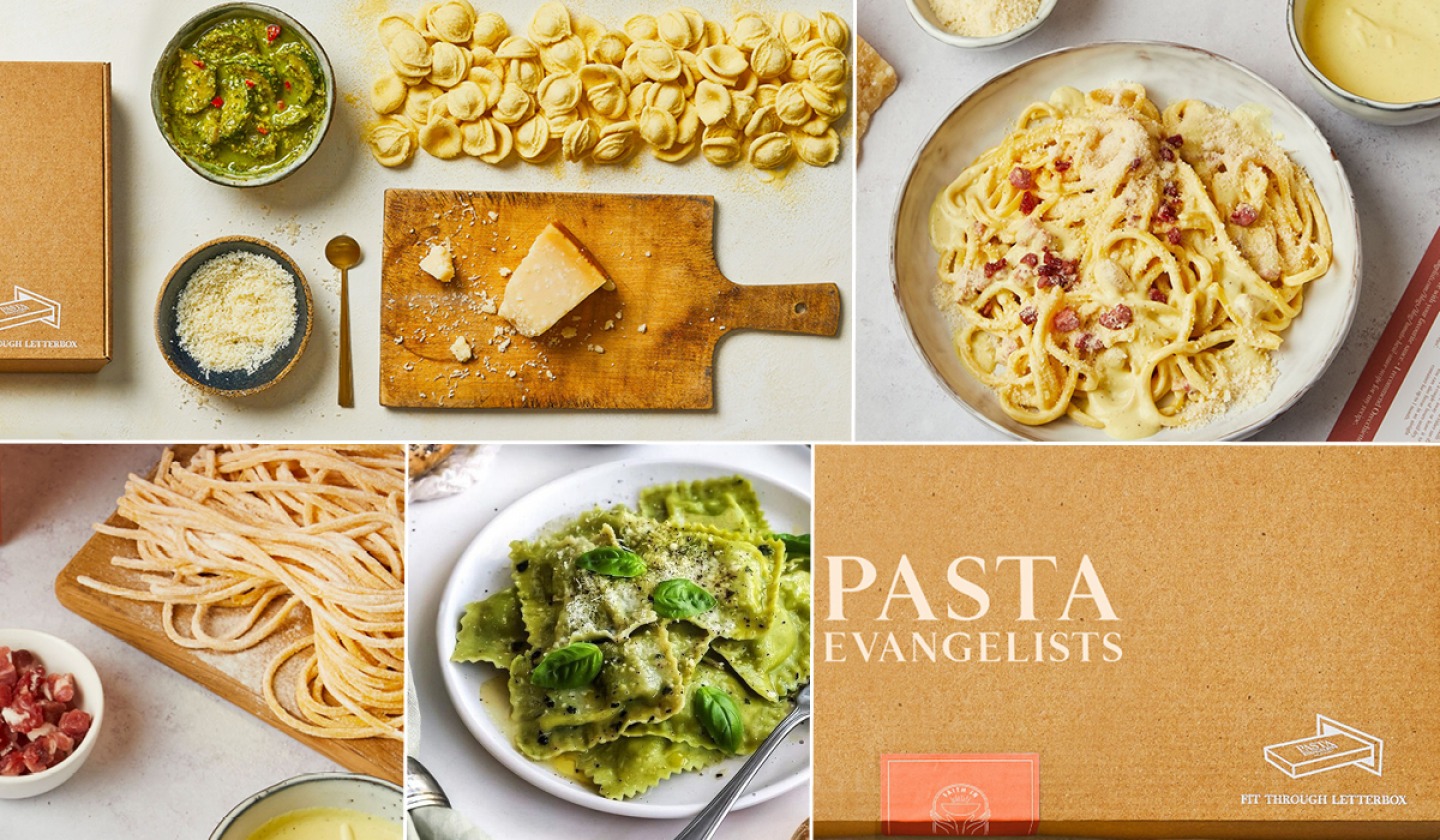 Finn admits he both did and didn't imagine that the business would be as successful as it is today. He explains: 'Yes, because the commercial opportunity was – and remains – huge. I recall observing FeverTree, the tonic water brand now worth in excess of £1 billion, and thinking that if a premium water brand could grow so quickly, why not a pasta brand? After all, pasta is indubitably a bigger category than tonic water, yet the category had seen virtually no innovation, let alone premiumisation, in decades.
'No, because, looking back on it, we never stopped to imagine that it would be. Success on the horizon isn't something you have the time to sit and ruminate about when you are firefighting day in, day out to keep a fledgling business alive and growing! I suppose I had a sort of latent belief in the idea that fuelled me until the business was bought by Barilla. Only when that happened did I sit back and think "wow, this has actually happened – we are in the tiny percentile of startups to have made it".'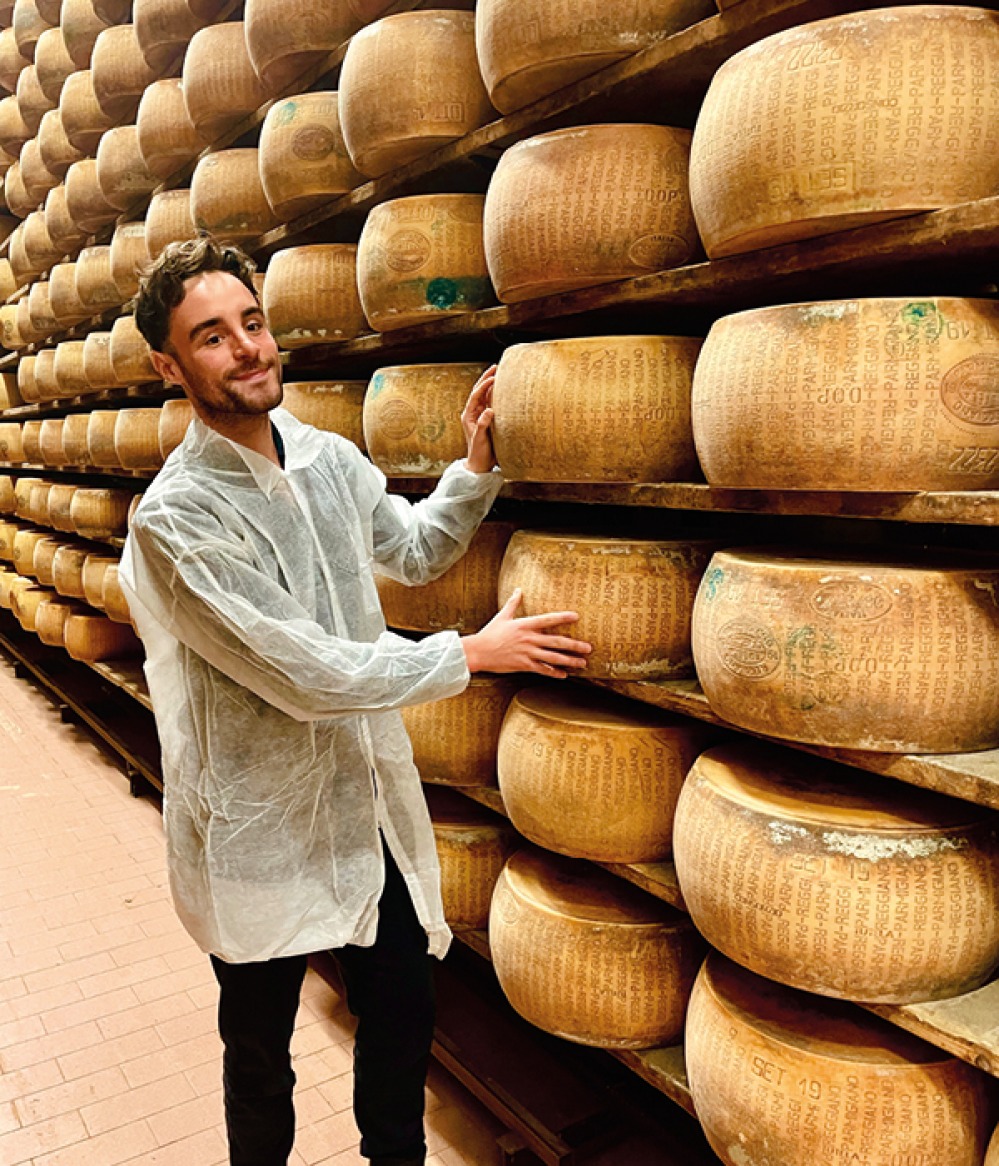 It wasn't all smooth sailing. In 2018 Finn appeared on the TV show Dragons' Den, offering a 1.5 percent stake in Pasta Evangelists in return for £75,000 investment, but left the den empty-handed. 'It's times like Dragons' Den where my Geordie sense of humour kicks in,' Finn says. 'I remember standing in front of the Dragons and being called "delusional" and a "disaster", and having to stop myself laughing. There I was in front of four million people on national television, and I was being absolutely roasted. You either laugh or cry, and for me it was such a laugh. I just felt pleased to have been able to go and experience that intense and very public flagellation – after all, how many people can say that?
'I recall observing FeverTree, the tonic water brand now worth in excess of £1 billion, and thinking that if a premium water brand could grow so quickly, why not a pasta brand?'
'I think in the grand scheme of things, they probably aren't kicking themselves about the missed opportunity – most of them have plenty of other successful ventures. However, I like to imagine that they feel slightly ashamed of how unpleasant they were to us. I was only 24 when I went into the Den and we were very polite and respectful throughout. As a business person, I would never call someone delusional, particularly a young and motivated individual. I am just satisfied to know that we made it despite their doomsday predictions. This is ultimately what's important.'
Since then, Finn and his co-founders really have proved the Dragons wrong, growing the business to £21 million in revenue in 2021, opening a London restaurant and being acquired by Barilla, the world's largest pasta maker. The most recent success for Finn was being named in Forbes 30 Under 30 Europe list earlier this year. 'I was very relieved, considering I am 29 and was almost too old to be included. Talk about making the cut just in the nick of time!' he jokes. 'But honestly, it was a very proud moment. Ultimately my feature is really an accolade for the whole Pasta Evangelists team, as our success as a business is what motivated Forbes to include me.'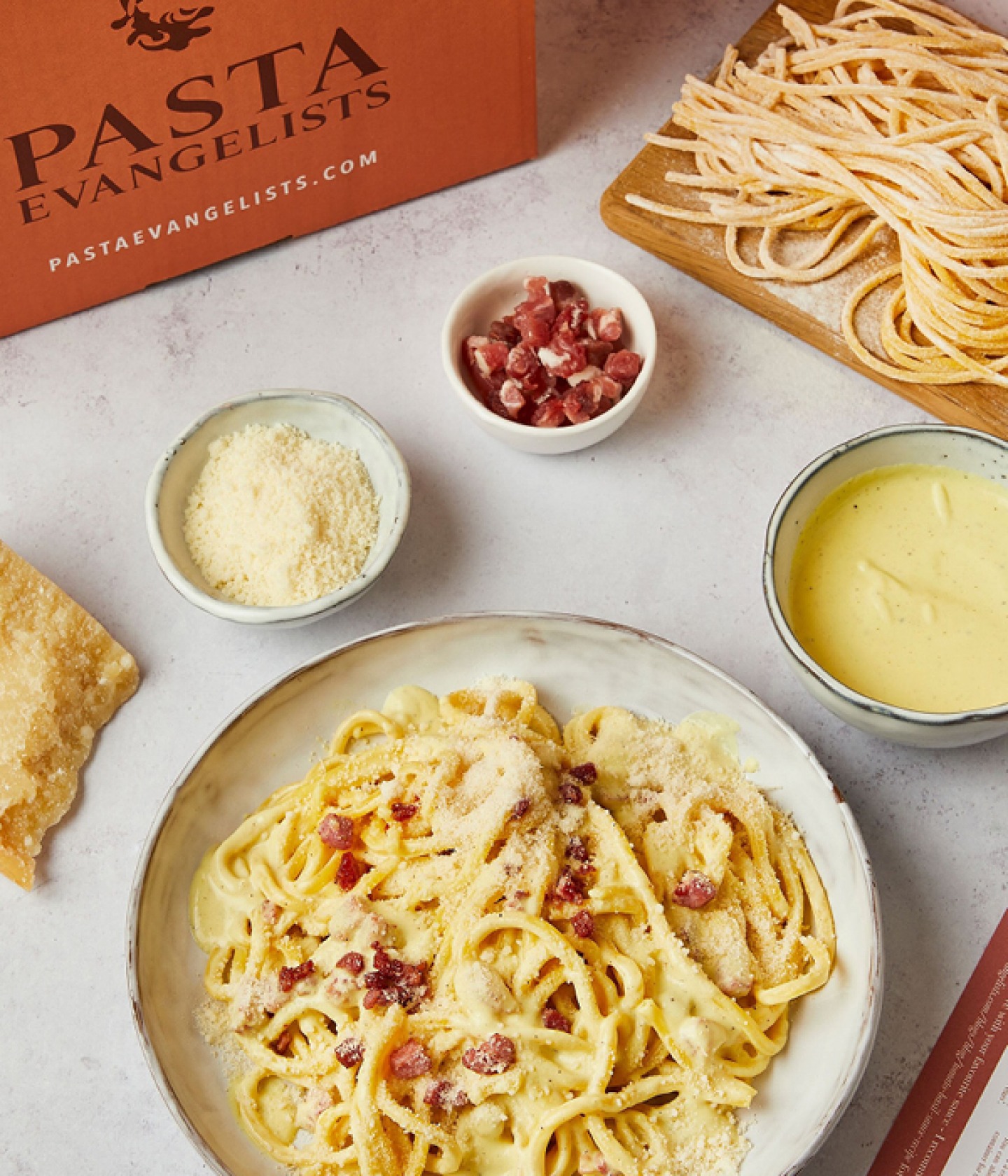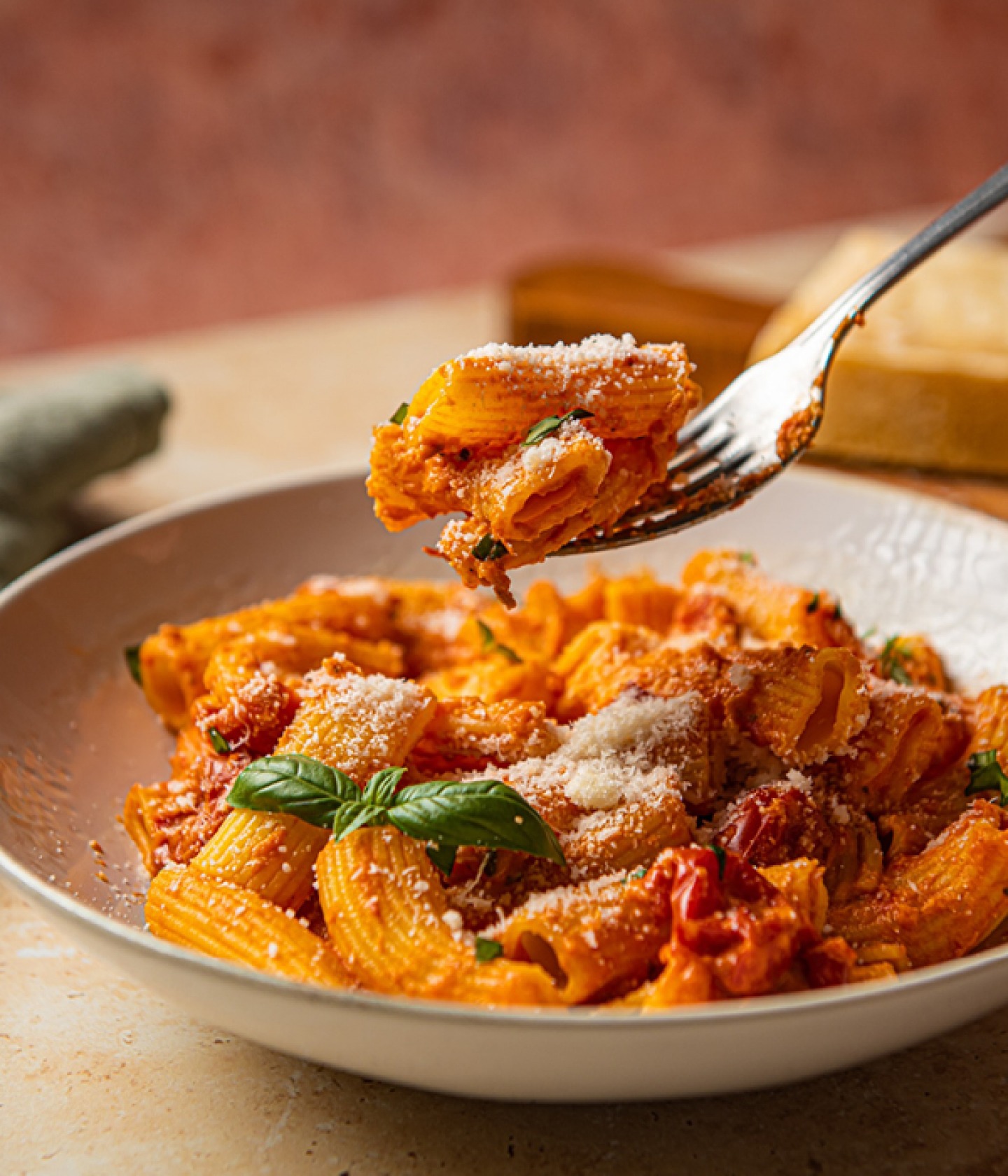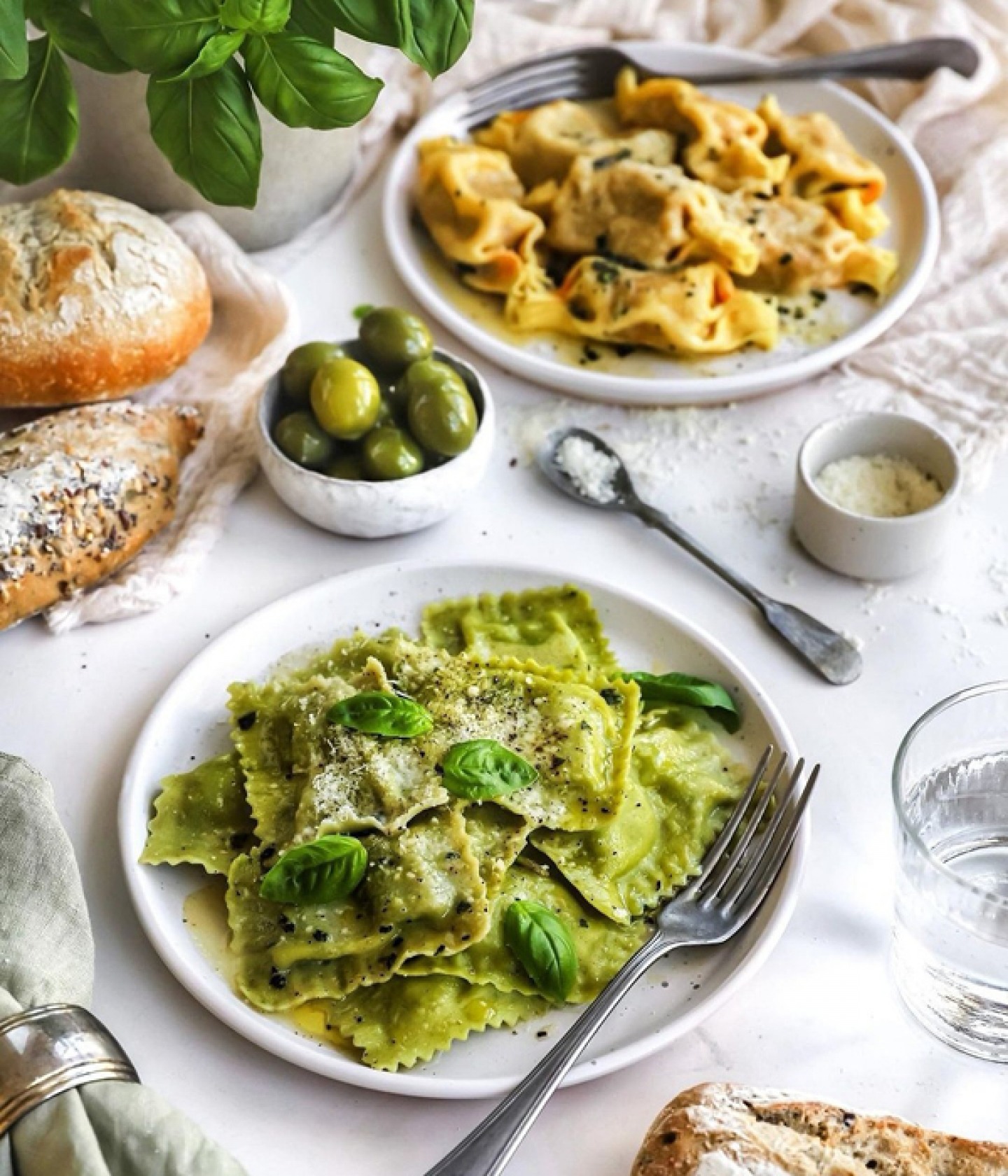 Finn says he's learned a lot along the way since starting Pasta Evangelists – both about business and himself. 'In business, I've learned that velocity is key. To succeed, you need speed. Successful people focus on completing tasks and ideally as quickly as possible (if only to avoid the boredom of inertia, which is anathema to entrepreneurs),' he explains.
'Although the mañana "let's do it tomorrow" stereotype is usually applied to Mediterranean countries, I think it's just as much, if not more, of an issue here in the UK. Many people seem comfortable for tasks to drag on and on, or to sit and talk about actions to be taken instead of actually doing them. I find this very frustrating and always encourage my team to focus on actions. It's far too easy to lose an hour to chit-chat.'
When the time comes, Finn's plans for the future are all about seeing new parts of the world. 'At some point, and probably after Pasta Evangelists, I would love to take a year to just travel the world. Although it's an awful expression, I really want to get under the skin of the countries I visit and it just isn't possible on rushed weekend breaks. In particular, I want to spend several weeks in the north-west of South America, traverse Central America, and do a road trip through the Middle East.'
Until then, and despite having been based in London for the last eight years, Finn loves to get back to the North East as much as possible. Telling us what he misses most about the area, he says it has to be the people. 'Since working with Italians for the last five years, I've realised that England is a bit like Italy, only inverted. The further south you go in Italy, the warmer and friendlier the people get. The opposite is true in England – the North, and especially the North East, is the friendliest place in the country.'
Food guilty pleasure?
If I'm in Newcastle, a hotshot parmo with garlic sauce. If I'm in Germany or Austria, a Döner kebab with spicy pickles and garlic sauce. If I'm in London, a large 'Pepperoni Passion' pizza from Domino's with jalapeños and (I think there's a theme here) garlic sauce.
What advice would you give to your younger self?
Probably to relax and not worry about being a bit different. Sometimes I felt quite isolated because no one else seemed interested in the things I was interested in. However in time you learn to enjoy your interests entirely for yourself, regardless of whether anyone else shares them.
A hidden gem in the North East?
The Earl of Pitt Street pub, a stone's throw from St James' Park. Full disclosure, it's my dad's pub but I really do love it there. Amazing 'Alfred Hitchcock meets Vivienne Westwood' interior design concept and the best Sunday lunch in the Toon.
An item you couldn't live without?
My passport – and I'm speaking from experience as I lost it this year. Although I love the UK in many ways, the thought of never being able to leave the country for a time is quite distressing.
To find out more information head to pastaevangelists.com