North East Entrepreneur Launches a Dating App That Puts the Safety of Their Singles First
We caught up with Elaine Parker, the North East entrepreneur who launched Safer Date after falling victim to domestic abuse from a man she'd met on a well known dating app
Ahead of Valentine's Day 2023, we're sharing this interview with Elaine Parker from autumn 2022 again. Safety is so important in the dating world and Elaine shares her own harrowing experience which led to her launching the safe dating app, Safer Date.

Having a background in business management and working for IT and software development companies allowed Elaine to set up her own web development company when she was made redundant in 2017. 'I thought this would be my life-long career, but it took a different path after I met a man on a very well-known dating app who turned out to be a monster. He put me through months of domestic abuse, sexual assault and rape, and when I finally got him out of my house, I then had to go through months of stalking and harrassment,' Elaine says.
Once the police were involved Elaine learned that the man she had formed a relationship with was well known to them, and had a long history of domestic abuse. 'He was basically using dating apps to find his victims,' she explains.
Elaine, like most, believed that the dating industry must have regulations and obligations in place to keep their members safe, but as she discovered, this was not the case. 'There are no regulations at all. In fact, other dating apps are filled with fake profiles and criminals, including sex offenders, and although my attacker is now on the sex offender's register for life, there's nothing stopping him from going back to online dating when he gets out of prison next year, and I believe this needs to change.'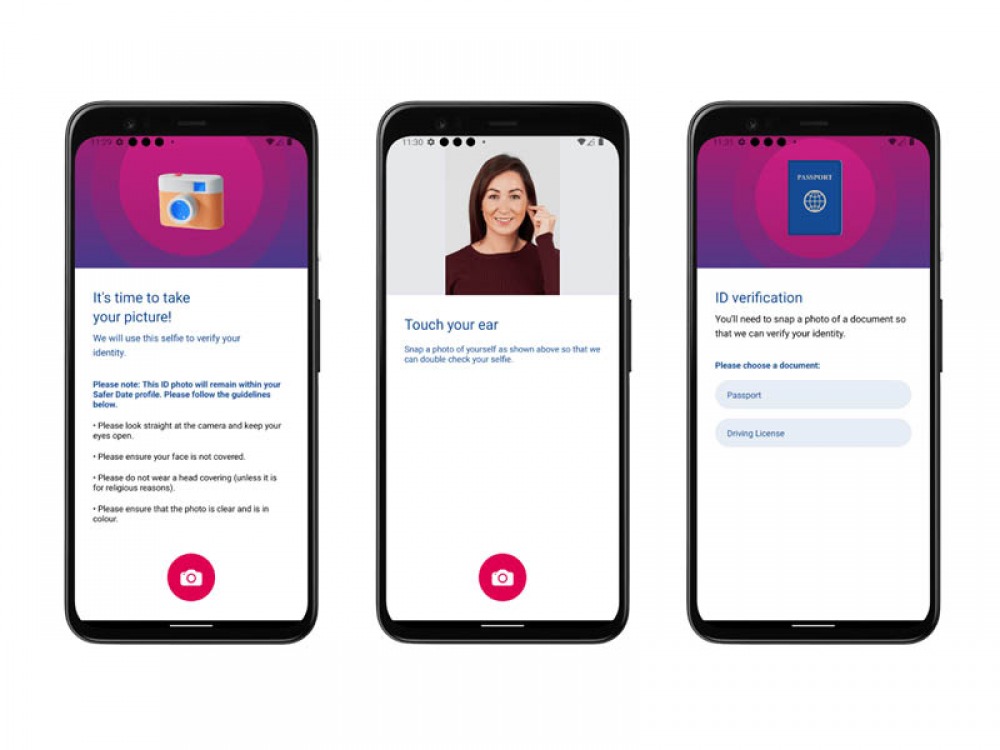 Elaine's experience led her to develop her own dating app, Safer Date. She wanted to educate others on the dangers of online dating, but also provide a safe place for people to meet online. 'The app launched on 1st December 2021, and we have had over 13,000 downloads with a pretty even split of men and women,' she tells Living North. 'Safer Date has no fake profiles, catfish or scam accounts at all and we verify this by identifying everyone before they are allowed to join or even view other profiles. Our identification procedure uses biometric facial recognition in real-time – it's the same standard used by banks, and we also ensure that the selfie taken during our identification procedure is always visible within the customer's profile, so you can always see an up-to-date photo of the person you're chatting to. No more turning up to a date to discover the person you're meeting is 20 years older than they told you!'
As well as eliminating all anonymity and fake profiles, the team behind Safer Date also monitor messages and remove any offensive content and images before they reach their members. 'We stop you from being bombarded by unwanted messages, and we even tackle ghosting,' Elaine says. Not only this, Safer Date go a step further by offering the most comprehensive global criminal background checks possible. 'No other dating app in the world does this, and we have partnered with an intelligence agency who work with the Police, DBS, National Crime Agency, and even the FBI to check criminal history around the world. This includes not just convictions, but cautions and police information too. Unlike other dating apps who are reactive, Safer Date is proactive and has customer safety at its core.'
Many other dating apps fail to pick up on issues such as fake profiles and scam accounts, and whilst measures like verifying through social media accounts have been put in place to try and prevent such problems, Elaine doesn't believe this is enough. 'You can easily set up a fake profile on social media and I believe that gives customers a false sense of security,' she says. 'Due to the anonymity allowed on other dating apps, they're a haven for criminals. Romance fraud totalled £92 million in the UK alone last year and, worse than fraud, people are being attacked, stalked, raped and even murdered at the hands of criminals they meet online – most of whom aren't traceable because the dating app did nothing to identify them before allowing access to everyone's personal information.
'Interestingly, our research has shown that the biggest issue men have on dating apps is ghosting. They can be chatting to someone for weeks and then they just disappear without a word. This can be really upsetting, so at Safer Date we have introduced a unique graceful goodbye feature to encourage individuals to close down a conversation politely rather than just disappearing. We want to provide the best possible online dating experience for our customers, which goes beyond just safety.'
'We want to provide the best possible online dating experience for our customers which goes beyond just safety'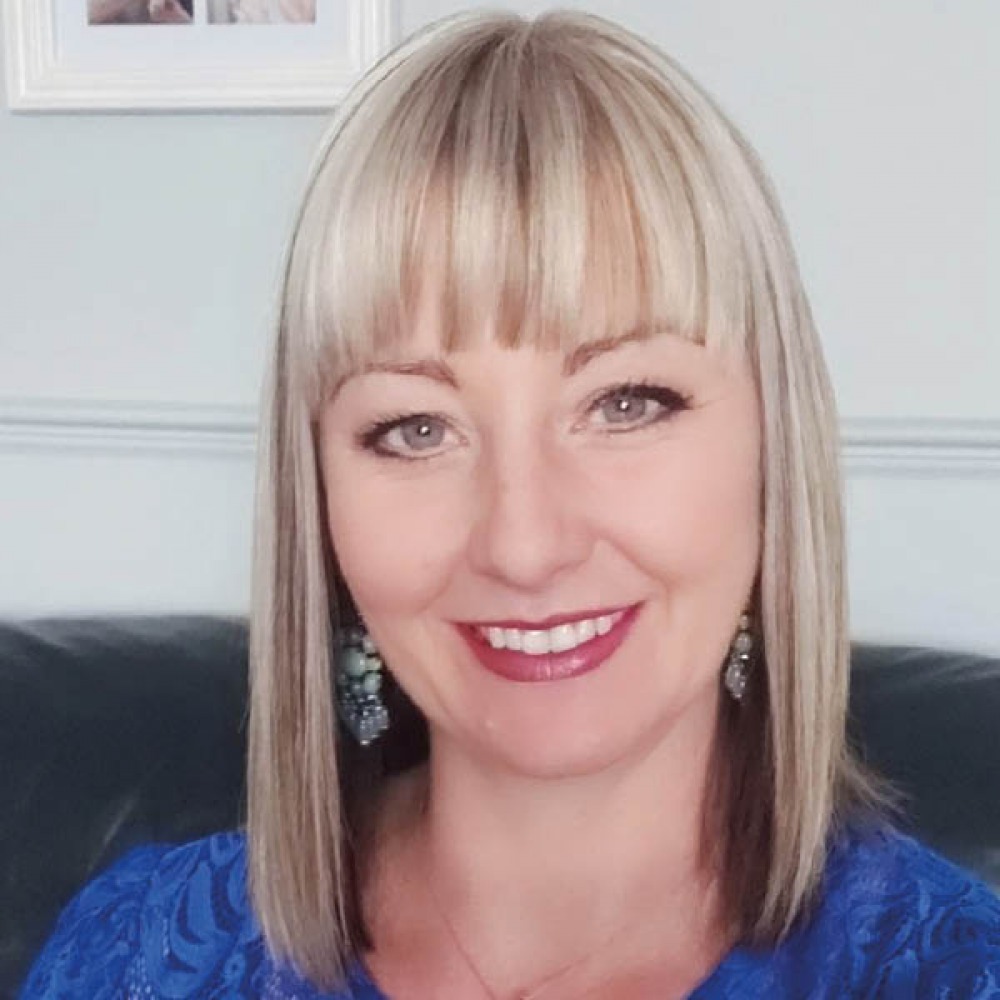 In order to set up a dating profile on the Safer Date app, users need to go through ID checks which involve taking a selfie, carrying out liveness checks and uploading their passport or driving licence. 'Once you have been successfully identified, you will be granted access to the free version of our app where you can browse through other profiles and chat to other users. We have made it very obvious who has been background checked and who hasn't, so you can decide who you feel happy chatting to', Elaine says. Although the app is free to use, members can upgrade for £14.99 per month to the premium version, which provides a full background check, gives users a badge of honour to show they've been fully checked and gives them access to video dating and in-person events. 'The background checks we carry out leave absolutely no footprint at all, and are turned around in as little as 72 hours.'
Elaine admits setting up the app had its challenges, but once she knew there was a market for a safer dating app, she knew she needed to take the leap. 'The North East business community has been absolutely amazing and I've had so much support for what I'm doing, especially as I have such a personal story behind it and I'm trying to protect people,' she adds. 'I intend to take Safer Date around the world and for it to be the go-to dating app of the future.
'We do things differently to other dating apps and put our customer safety first, as well as tackling additional issues people have with other dating apps. Dating should be fun, not a chore, and everyone has the right to feel safe.'
saferdate.co.uk