Reverend & The Makers' Ed Cosens on Going Solo
Ed Cosens, singer songwriter and guitarist of rock band Reverend & The Makers, is stepping out alone with his debut solo album
We catch up with him ahead of his return to live gigs.
Ed's solo debut, Fortunes Favour, has introduced us to 10 timeless tracks that take listeners on a journey through life's crossroads moments.
Ed waited to make his solo debut until the time felt right. 'It's been a fairly long journey really, going back eight years since I first thought about doing a solo project,' he tells us when we catch up before he heads out for his first live show in front of a crowd (at Tramlines Festival, in his home city). 'For whatever reason, the time wasn't right or I wasn't quite writing the songs I wanted to write. I just needed to find the confidence to be able to step out and do my own thing.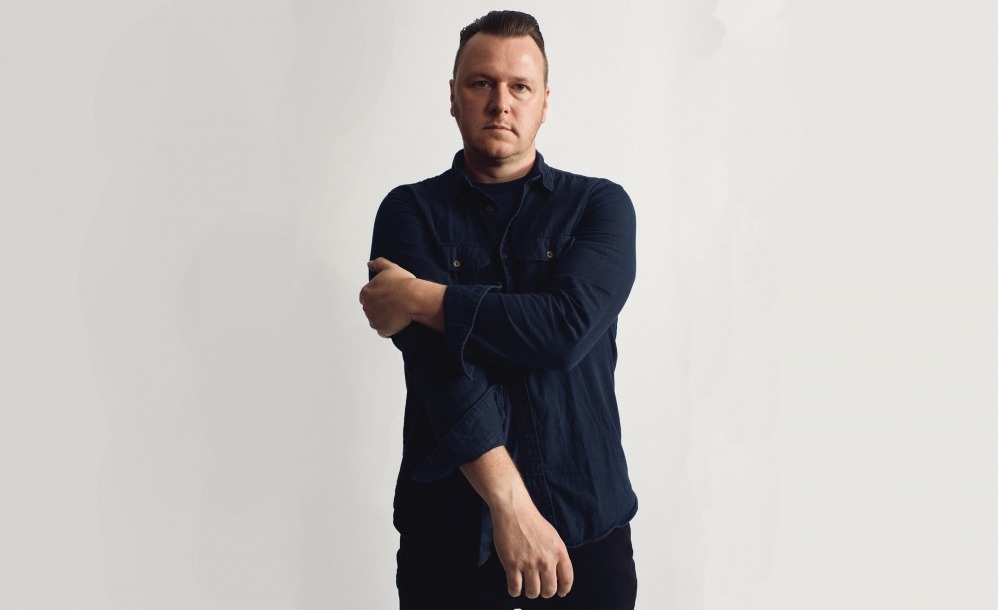 'Two or three years ago, I had one song that kicked it all off called 'If', which is on the album, and I suddenly found that lyrically it came together and it all led from there. I've always been a music guy, so getting my head around the lyrics was important to me. Music comes very easily but lyrics are something I need to work hard on.'
Opening track 'Running On Empty' describes a character who seems in control, but inside is anything but. And with lyrics describing longing and loss, particularly on the track 'If,' the album is an emotional listen – you've been warned.
Reverend & The Makers fans were keen to support Ed when he released the album earlier this year. 'I'm so made up by the reaction,' he tells us. 'I felt that my work would strike a chord with people but the extent that it has so far is just an amazing thing to see. I'm so grateful everyone's got on board with it. When it comes to the lyrics of my songs, I'm reflecting on the things that I know, but they're universal themes. I think a lot of people will listen to the songs and connect with those feelings too.'
Unknowingly, Ed was stepping out as a solo artist at a very difficult time, and releasing the album wasn't an easy task. 'It was recorded just a little bit before lockdown which was good timing but, since then, the release and touring has been rescheduled numerous times,' he explains. 'That's been the most difficult thing because the album was just sat there waiting; the waiting game was frustrating. But in some ways it's made things a bit more interesting and allowed me to think about the presentation of things (including the video and short film I made to go along with the album) so in the long run, it came out at the right time. I'm a big believer in fortunes and fate – things happen for a reason and this is just part of the story.'
When we speak, live performances are a distant memory for Ed, but he has managed to play some of his songs in some unlikely locations. Head to his YouTube channel to watch him performing some of the tracks outdoors in the Peak District. 'I performed little acoustic versions of some of the tracks and 'The River', one of my favourites from the album, it has a really nice flow to it and I loved playing that. Doing a version of that in the Peak District was great, surrounded by such an amazing landscape. I would never have thought about doing that if it wasn't for lockdown and venues being closed.
'I'm so excited to be performing solo. It almost feels like starting again because I've never done a gig with a full band on my own before.'
'I'm a big believer in fortunes and fate – things happen for a reason and this is just part of the story'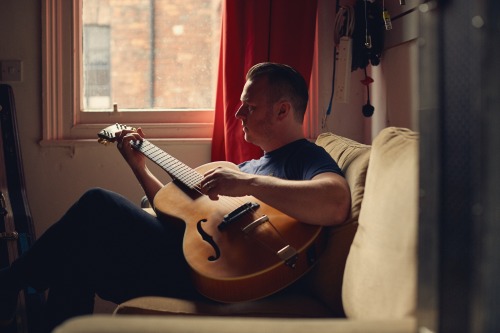 Following his first gig in 16 months (potentially the longest Ed's not been on stage since age 14), he's looking forward to heading back to some of his favourite venues – and there are plenty that he loves. 'The Leadmill in Sheffield is a fantastic independent that's been struggling,' Ed tells us. 'The size and the shape of that venue is so unique and the atmosphere that creates is amazing. I did an acoustic gig a few years ago at The Trades Club in Hebden Bridge, which is another great venue with a great history. We've got to keep hold of these little venues and keep them alive.'
Ed's love for his home city shines through when we ask him what he loves so much about the area. 'I've travelled extensively around the country, and beyond, but there's something about coming back to the North, Yorkshire and Sheffield in particular – there's a way people have that makes you feel at home,' he says. 'I don't know if it's the sense of humour or the colloquialisms that put you at ease, but it's the feeling of home that I love. I made a playlist on Spotify of my favourite Sheffield artists and one of the people I've put on there is John Shuttleworth. He's very tounge-in-cheek but his song Shopkeepers in the North are Nice reflects the friendliness of the people in Sheffield perfectly. That's the feeling I get of home.'
John isn't the only musician to inspire Ed. 'You're always influenced by things you hear at various times,' he explains. 'I'm a huge Beatles fan and they're ever present in everyone's life but, closer to home, Richard Hawley from Sheffield is a big inspiration, especially in how he's gone out and tackled a solo career himself. There's a real connection there.'
Fortunes Favour is out now, and available to stream on all platforms. If you prefer physical copies, or you want to find out where to see Ed next, head to musicglue.com/ed-cosens.