Breakaway: A Mini-Break at Rockliffe Hall is the Perfect Way to Start the Week
A Sunday well spent brings a week of content – and what better way to prepare for the week ahead than a night at Rockliffe Hall?
As we turn down the road which leads to Rockliffe Hall there's a cricket match going on on the pitch which borders the drive. Combined with a few specks of rain and the imposing sight of the Old Hall in front of us, it creates the impression of a traditional English Sunday afternoon which rather suits our present circumstances.
We're greeted at the door and swiftly shown to our suite, a vast space taking up one large corner of the first floor of the Old Hall. There's a huge bed, a dressing area, table and chairs in a sunny window, a chaise, plus another large seating area with plush, overstuffed sofas and a large glass coffee table. All of this is bathed in light from the suite's three windows, which overlook the rolling grounds, golf course and countryside in the distance. In the ensuite, a luxurious bath and shower stand alongside double sinks and another window offers views over the roof of the conservatory below.
We've arrived in good time to enjoy a Sunday afternoon of relaxation, so having settled in we make a beeline for the spa, which is accessible through a long corridor which winds through the new section of the hall.
We're booked in to experience the Spa Garden, an exclusive space with warm tiled tepidarium beds, a small bar and a glass-fronted sauna inside, while outside there are loungers, day beds and a fabulous infinity-edge experience pool, packed with hydrotherapy jets and bubbles. The sun has made an appearance by now, and there can be few more relaxing spots to enjoy a glass of fizz, which is helpfully delivered to us by our spa butler.
After an enjoyable hour we head back into the main spa, and just have time to explore the thermal suite and the spa pools before we head back to get ready for dinner.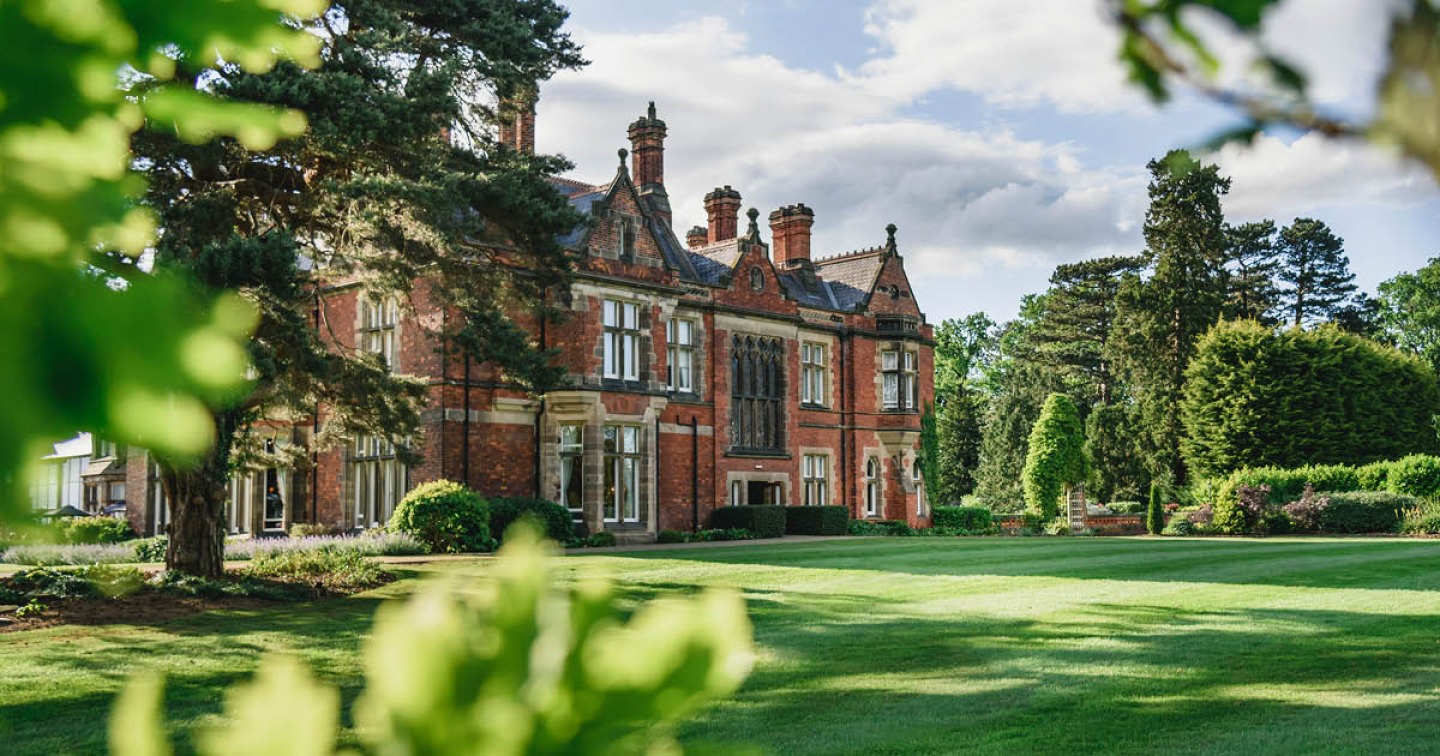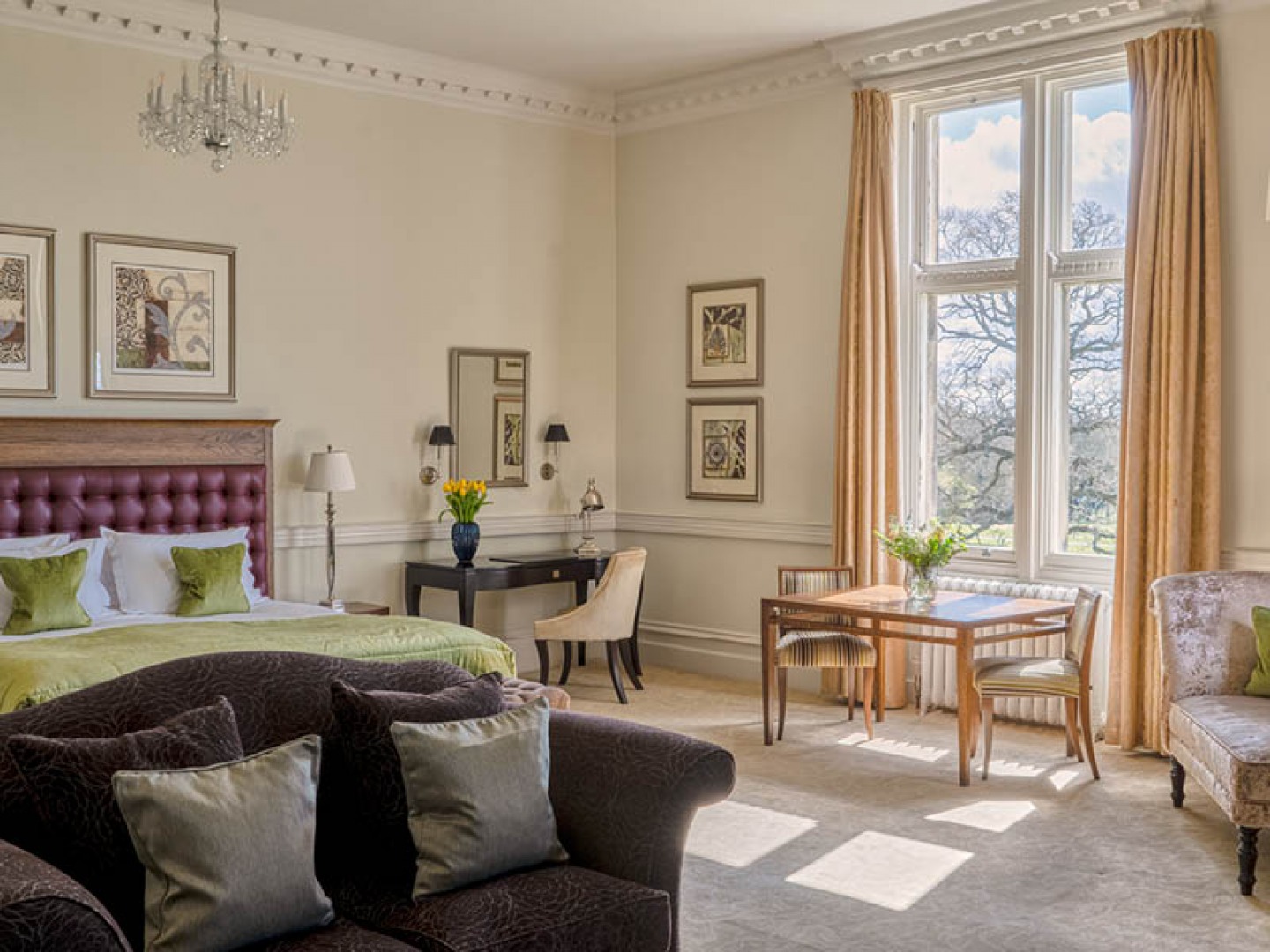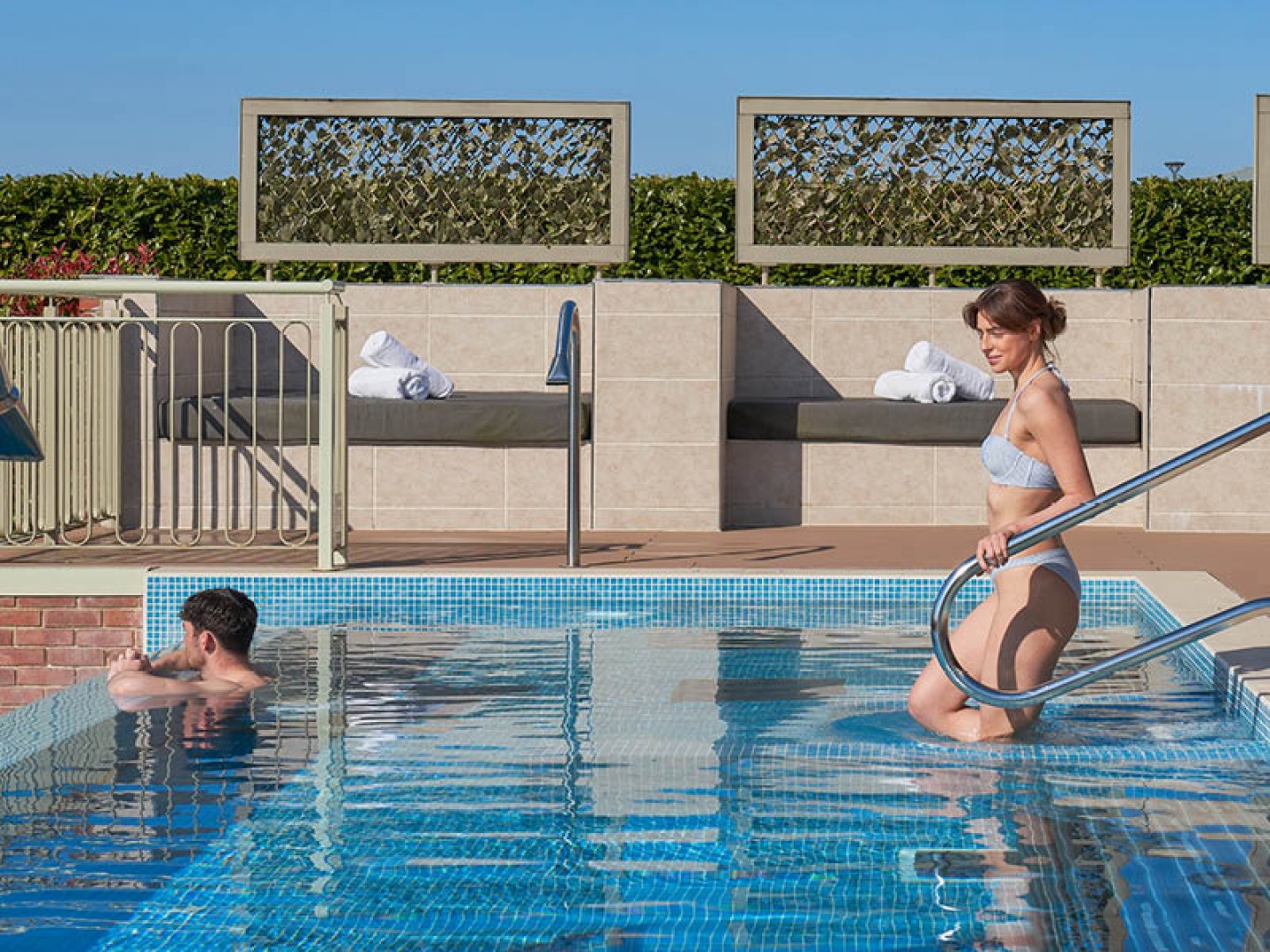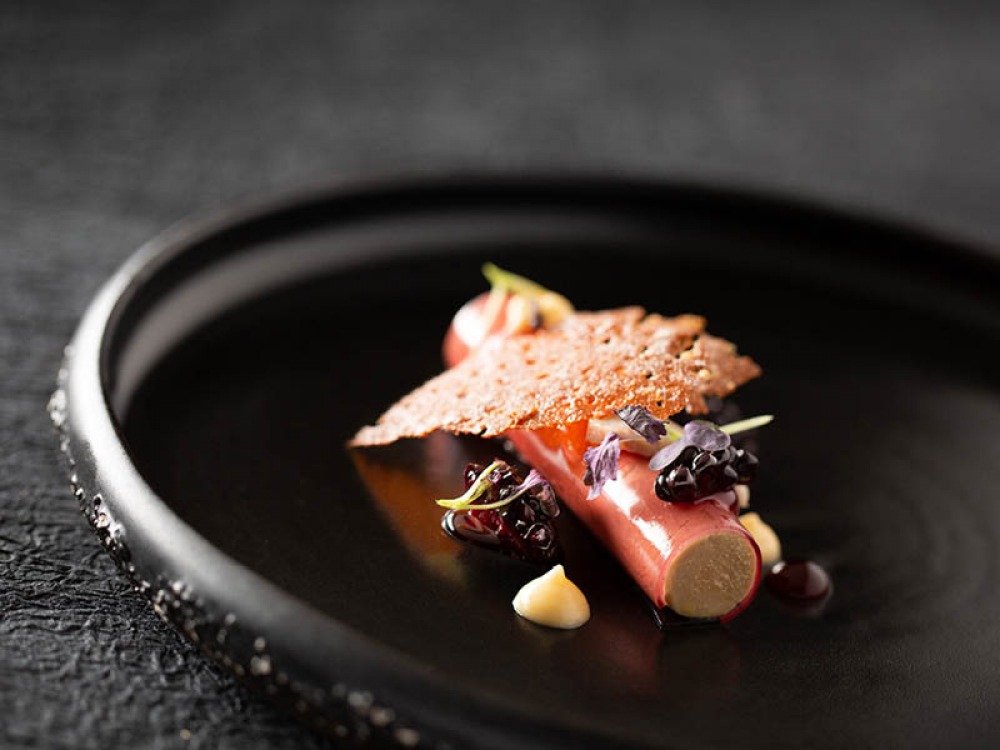 The Orangery restaurant is a real highlight here. Refined fine-dining it may be (so don't expect large, pub-style portions) but stuffy it is not, with excellent but friendly service, and innovative, modern dishes which feature produce from the kitchen garden and foraged from the estate. The space is light and airy, and becomes magical as the sky darkens outside and lights reflect in the windows and the glass of the ceiling.
Our canapés arrive with some ceremony, prettily presented and intriguing in appearance. A delicate trompette and truffle macaron sits alongside baby ragstone beetroot, which shines like a boiled sweet but is soft and moreish, with a goats' cheese centre. These delicate mouthfuls are accompanied by a hearty, tangy warm sourdough loaf, sliced and served with cultured butter with garden nasturtium.
Our wine (an Austrian Gruner Veltliner) is served, usually for a white, in a large, open glass rather like a gin goblet. This, apparently, is to allow the flavours to open up, just as you might for a red. It's a new one on us – but it seems to work.
We've struggled to choose from the menu, and eventually plumped for dishes we both like the sound of, and agreed to do some sharing. My hand-dived Orkney scallop is served with pak choi, mushrooms and crispy ramen noodles. When the unctuous sauce is ceremoniously poured over the top, the noodles melt into the sauce and create a seriously rich, deeply flavoured dish. Across the table my partner's garden heirloom tomatoes are a million miles from my own choice. Tasting as though they've just been plucked from the greenhouse, they're served with a generous burrata, pine nuts and basil, and then topped at the table with a Minus 8 vinegar which, it turns out, is something like a super-concentrated balsamic. It's divine.
My main course of halibut is served with a sauce of mussels, wild garlic and verjus – cooked to perfection, it's flaky, meaty and flavoursome. My partner meanwhile enjoys his salt aged beef, served pink, with chard, smoked ratte potatoes and cep.
To finish we revert to type – him ordering 'strawberries and cream' (wild strawberry, milk wafer and red vein sorrel), while I choose the selection of cheeses. Three strong, soft cheeses are accompanied by chutney, bread and crunchy lavosh crackers, and while all of this is very nice, it's completely outshone by the small, superb pot of truffle honey which sits to one side.
After dinner a drink in the bar seems to be in order. This is a large space adjacent to the Orangery, dotted with comfortable chairs and low tables, and (top tip) the staff serve up a great negroni.
It's a warm evening, so we leave the windows open in our suite when we retire, and are only briefly disturbed by music and singing. All is peaceful until about 3am, when a sudden downpour and high winds send the curtains billowing and rain coming in sideways through the windows. A quick scoot round, battling the elements to close the large sash windows, soon solves the problem, and there are no further disturbances.
By morning the storm has blown itself out, and the sun is streaming through the windows when we once again take our seats in the Orangery for breakfast. In an adjoining room a buffet table is loaded with fruits, cereal, yoghurts and pastries, and we choose two plates of eggs Benedict from the menu to set us up for the day.
Duty calls, unfortunately, so we can't hang around for a morning swim or even a stroll around the grounds. Instead we take our leave, and as we do, we can reflect on a Sunday well spent.
Rockliffe Hall, Hurworth on Tees
rockliffehall.com