Review: A Stylish Stay at Redeveloped Victorian Police Station The Vices in York
We discover plenty of style, along with talent to back it up, during an overnight escape to York private house hotel, The Vices
From the lack of prominent signage on the red-brick exterior of the building, which is tucked down a pleasant residential street a few minutes from York city centre, to the lack of traditional reception desk, The Vices, it must be said, has the air of a private club.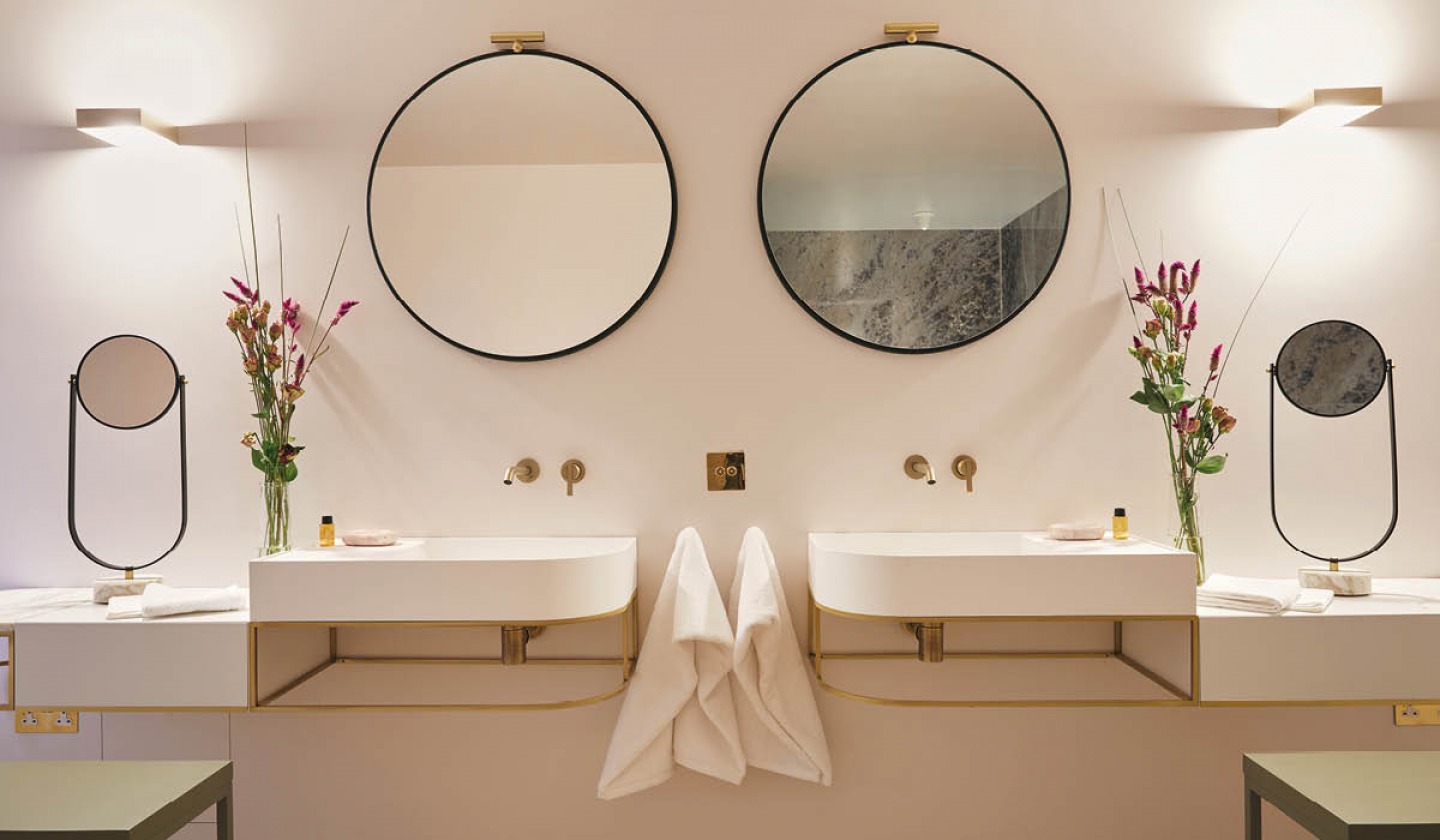 The comparison only goes so far however – there's no air of stuffy superiority here. Just a warm welcome, exquisite service and outstanding touches at every turn.

The building was once a Victorian police station, and while it has been comprehensively redeveloped there are still signs of its past everywhere you look. The kitchen is set beneath a vaulted brick ceiling which once held cells, and the entrance to our suite is simply beautiful – a heavy, old, arched wooden door, painted a perfectly-modern shade of pink.

It's clear that at least one of the people behind this unique restaurant with rooms has a passion for design, and it's seriously high end, from the marble robe hooks and gold-edged sinks in the bathroom to the deep green velvet accent chairs, marble-lined fireplace and blown Murano glass bedside tables. There are fresh flowers in the bathroom, which is the most spacious I've ever seen, with room for two wide sinks and vanities, a circular bathtub and a huge double walk-in shower.

We're in the Second Suite (there are only three in total), which we're told is themed around 'feminine authority', with soft hues of pink and marble throughout. It's a beautiful, high-ceilinged space, modern without feeling unwelcoming. An iPad connects to everything from the lights to the curtains and sound system, allowing us complete control without having to grapple with the complicated array of light switches and heating controls that you normally find in 'upmarket' hotel rooms. In the walk-in wardrobe we find a handy kettle, coffee machine and everything else you need in that line.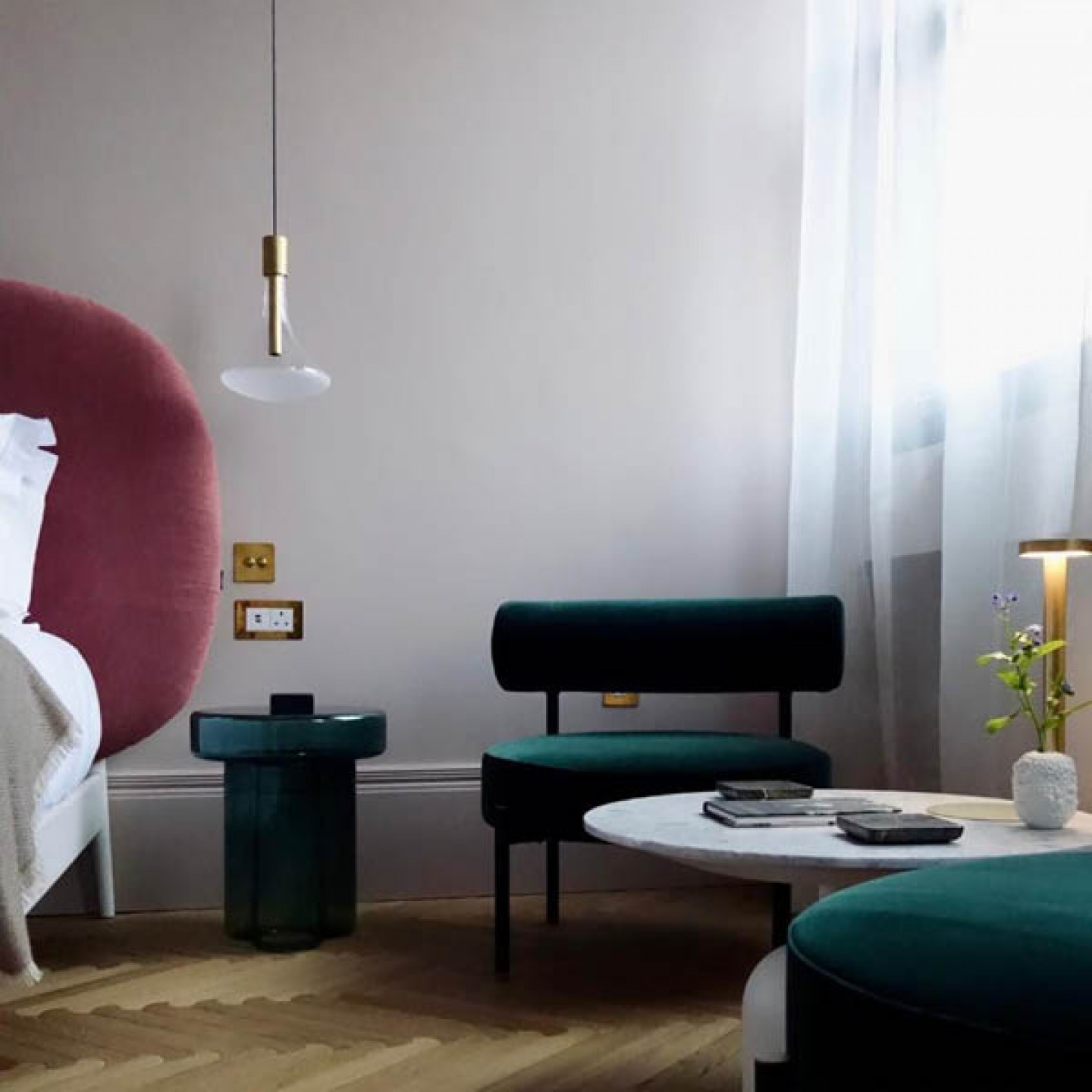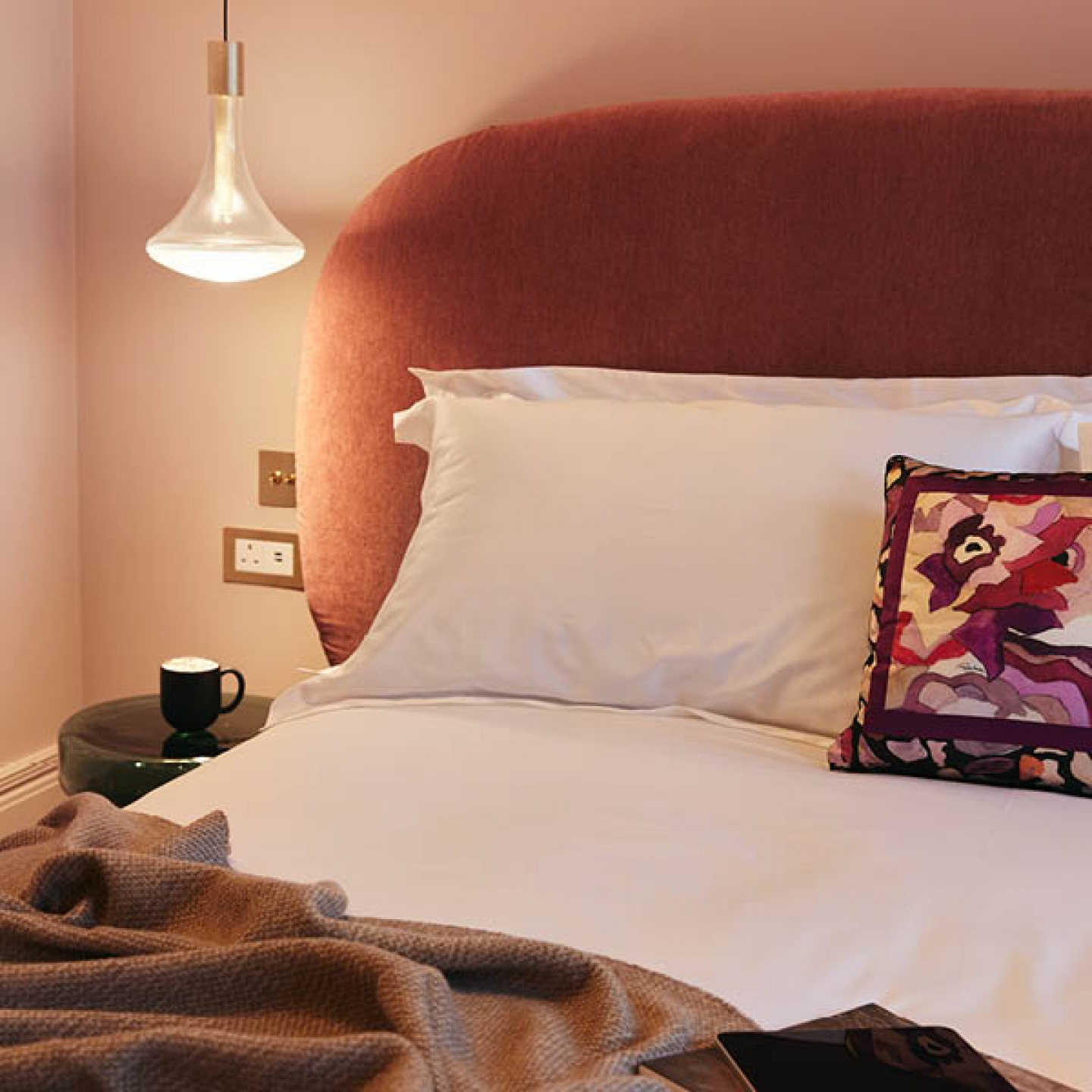 Downstairs, the restaurant (Allium) seats just eight people, all with views over the open kitchen, while there's room for six more in the Wine Library, a private dining room next door. When it comes to fine dining, it really doesn't get more personal than this.

Before dinner though we've got time for a drink in the private bar (which is yet again designed to a tee, with plenty of brushed gold and shining marble). Our host Daniel (who is both co-founder and sommelier here) is clearly a talented mixologist, and two pre-dinner negroni sbagliatos are elevated with the addition of a few drops of aged balsamic from Modena. Sounds odd, but it really works.

On taking our seats in the moodily-lit restaurant, we find an envelope containing our menu – sealed with wax. Some guests, apparently, choose not to open these and enjoy the mystery, taking each course as it comes.

We are not those guests, and we've opened it before we even have a chance to settle in – not that it tells us much. Seven courses are listed by chef Luke Sanderson, with names which give little away, from 'prelude' and 'scallop' to the intriguingly-named 'lostingrapes'.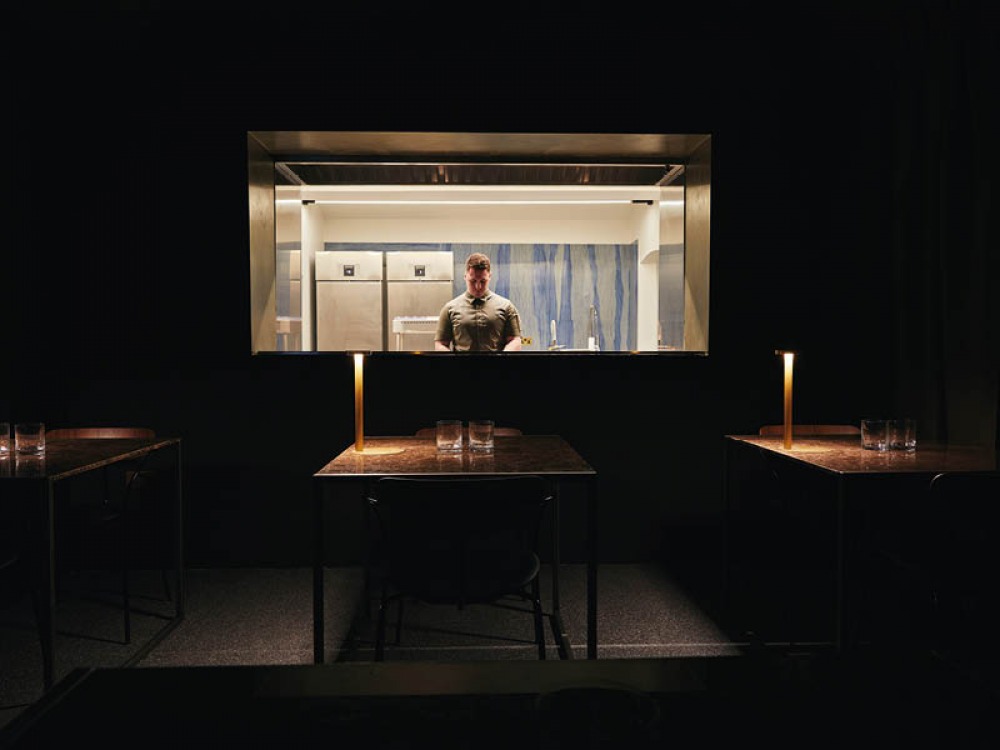 The prelude, it turns out, is not one thing but four. First, a Jerusalem artichoke and tequila bomb, served with a beautiful and very dry sparkling rosé from Piedmont. Then there are two Jerusalem artichoke canapés, and finally (bearing in mind this is course one) a take on a pain au chocolate, but filled with Comte cheese and served with a Marmite butter. It's really quite bizarre but, as a Marmite lover, it works for me.

The hand-dived scallops come with sweet and sour rhubarb, delicate chip shop-style scraps with black sesame seeds, spring onion oil and oxalis – a triumph, with the crunchy scraps providing welcome texture.

After this is what we might consider Allium's signature dish of burnt onion – but on a menu like this it would struggle to stand out. The softened onion has been cooked in whey with wild garlic, a flatbread cracker and burnt onion sauce. This course is accompanied by an orange wine. Past experience has made me nervous of orange wine, but this stands up well against the strong flavours of the dish. Next, we're onto locally-shot pigeon with hollandaise, red chicory, grated truffle and a wedge of buttery potato, served with a smooth glass of red.

At last it's time to find out what 'lostingrapes' is all about. It's a clever concept dish, whereby grapes have been slightly fermented and frozen, turning them a little fizzy in a celebration of the wine making process. They're served alongside a sorbet in a cone, and with a Japanese umeshu to drink (this is similar to a sake, but isn't, and is served cold alongside the grapes and sorbet).
Just to mix things up, we're back to a savoury dish next – or are we? Simply listed as 'cauliflower' on the menu, this turns out to be an unexpectedly delightful little tart of caramelised cauliflower with candied florets and lemon gel.

With our final course(s) we enjoy a Merlino – an Italian red fortified with brandy. The 'sweet epilogue' on the menu is again four items rather than one – an apple and Arctic thyme croissant, a doughnut with blood orange custard, plus a couple of beautiful little handmade chocolates.

Seven courses have become 13 (ish – it's hard to keep count when you're enjoying a meal like this). Safe to say it's a triumph, not least because of Daniel's intelligent wine pairings. We ask so many questions about the wine, and why this goes with that, that at one point he brings us a wine he assures us is wrong for a dish, just to prove a point. He's bang on, obviously.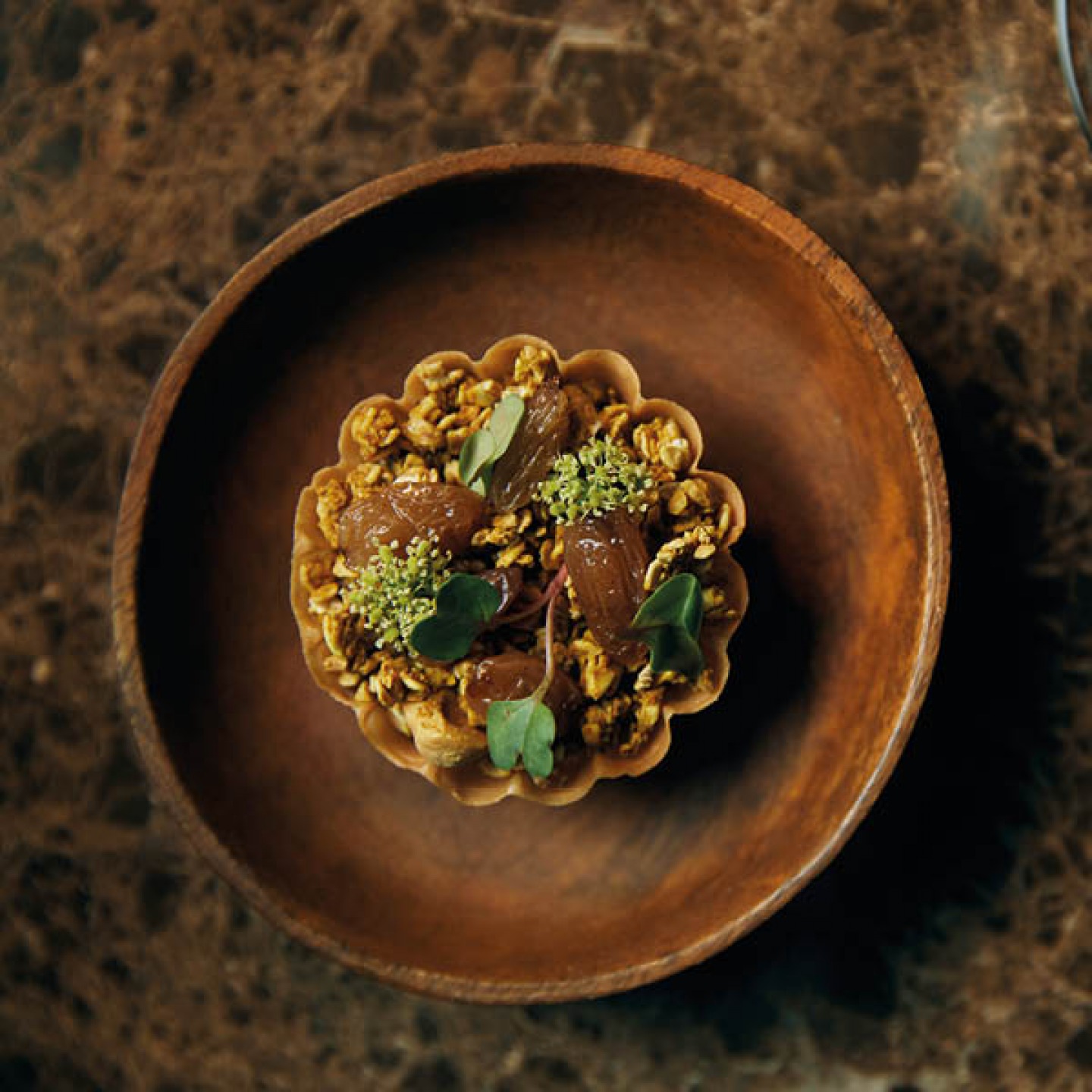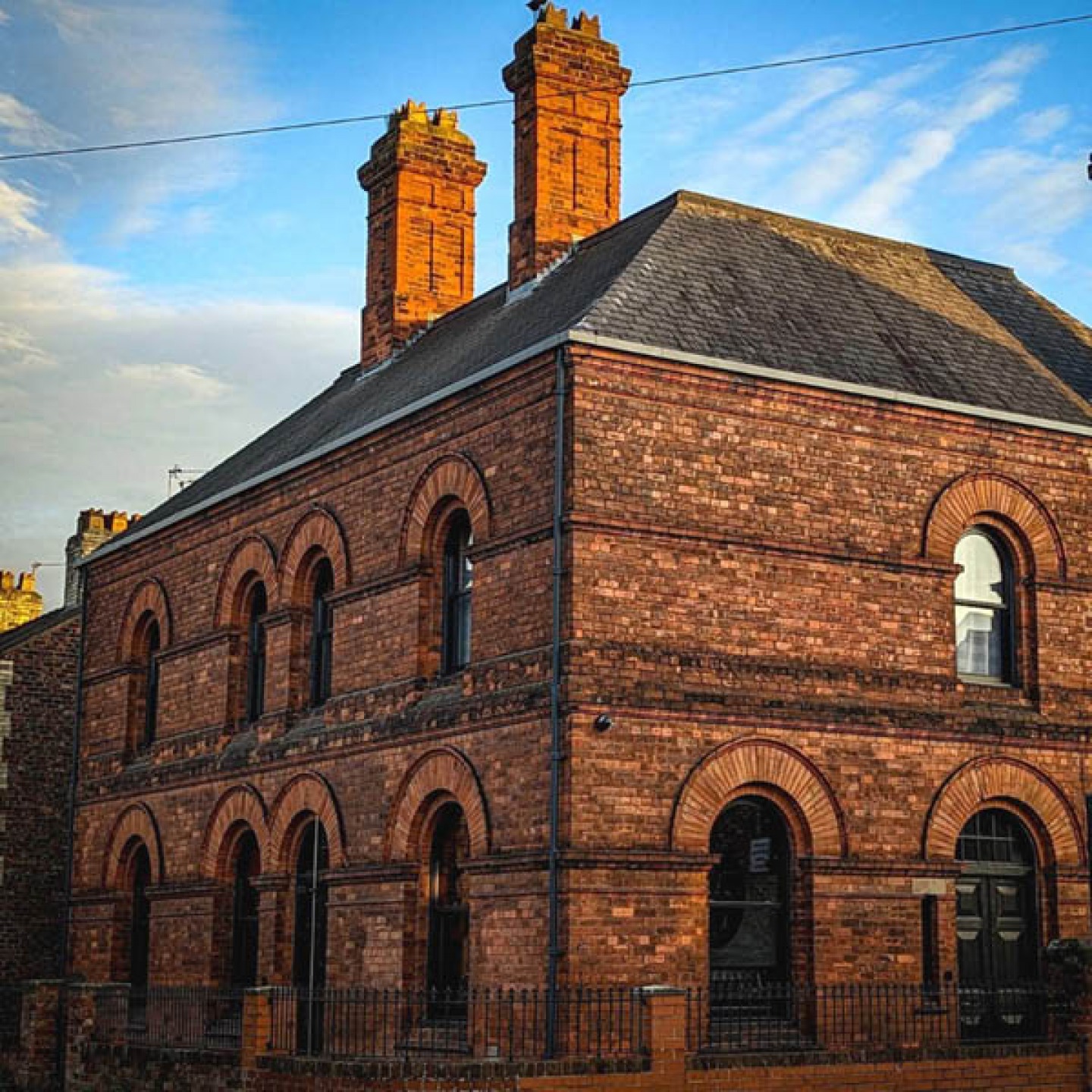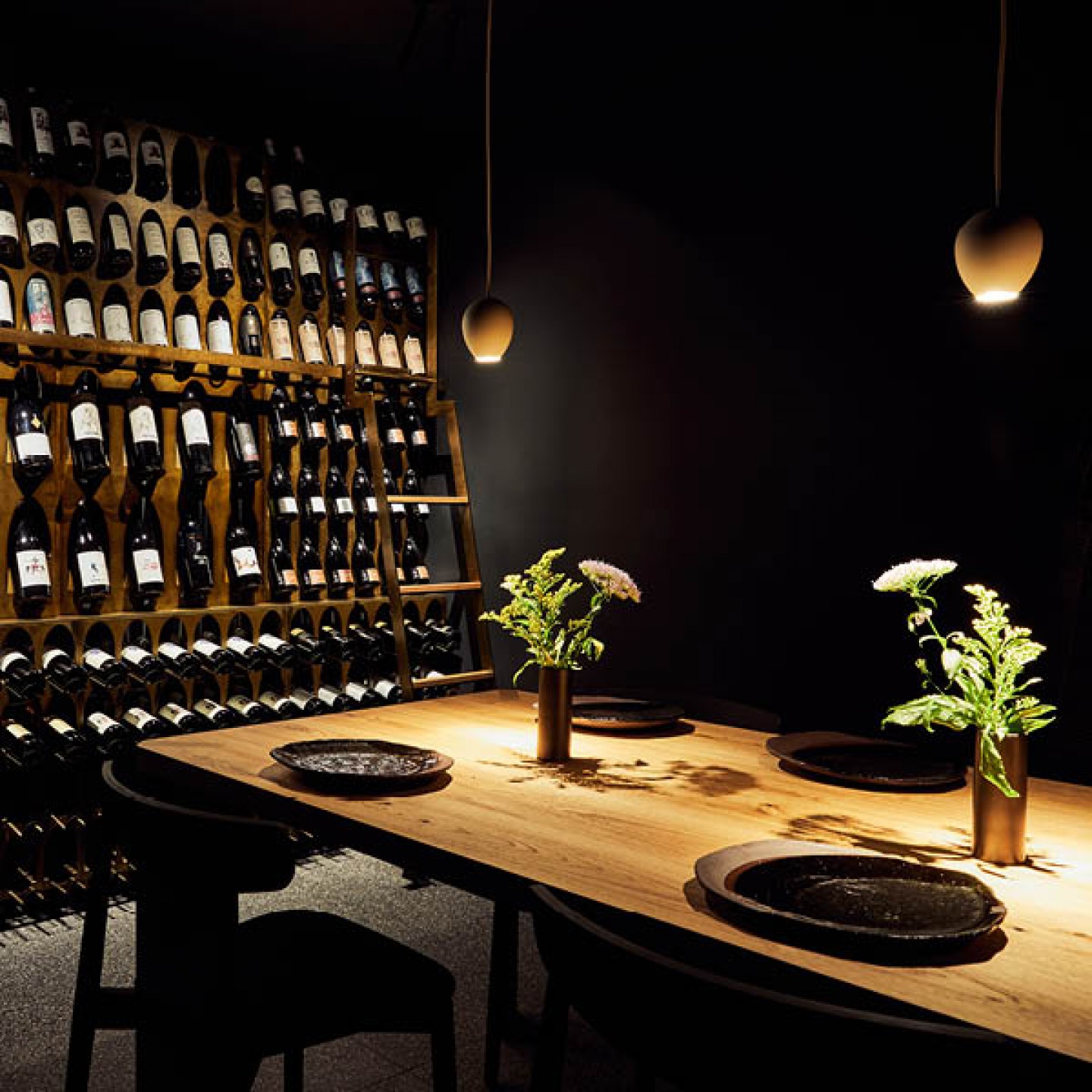 After a peaceful night in the Second Suite, breakfast is unusual but wonderful – another triumph. The small team here means that there's no chef in the morning, but if this is what a hotel breakfast without a chef looks like, I'm on board. Our table for two is set with sliced fresh fruit, bowls of yoghurt, slices of fresh local sourdough, jams and butters, and (the stars of the show) freshly-baked pastries from Flori, which is just down the road – one sweet rhubarb and custard, the other savoury bacon and maple syrup.

So yes, by all means, come to The Vices to eat at Allium – you won't be disappointed. Come for the food – but stay for everything else.
15 Alma Terrace, York YO10 4DQ