Reviewed: Norton's new Asian fusion restaurant Banh Mi
We tried the tasting menu ahead of the launch of Banh Mi, a contemporary Asian fusion underground restaurant in Norton. Here's what you can expect now you can book
Heading through the door of Banh Mi from Norton Green you head down the steps and into a secluded, yet welcoming, restaurant and bar. While the unique decor (exposed brick floors and walls and cool coves) hasn't changed too much since its Violet Green days, there's a hint of Asia everywhere you turn.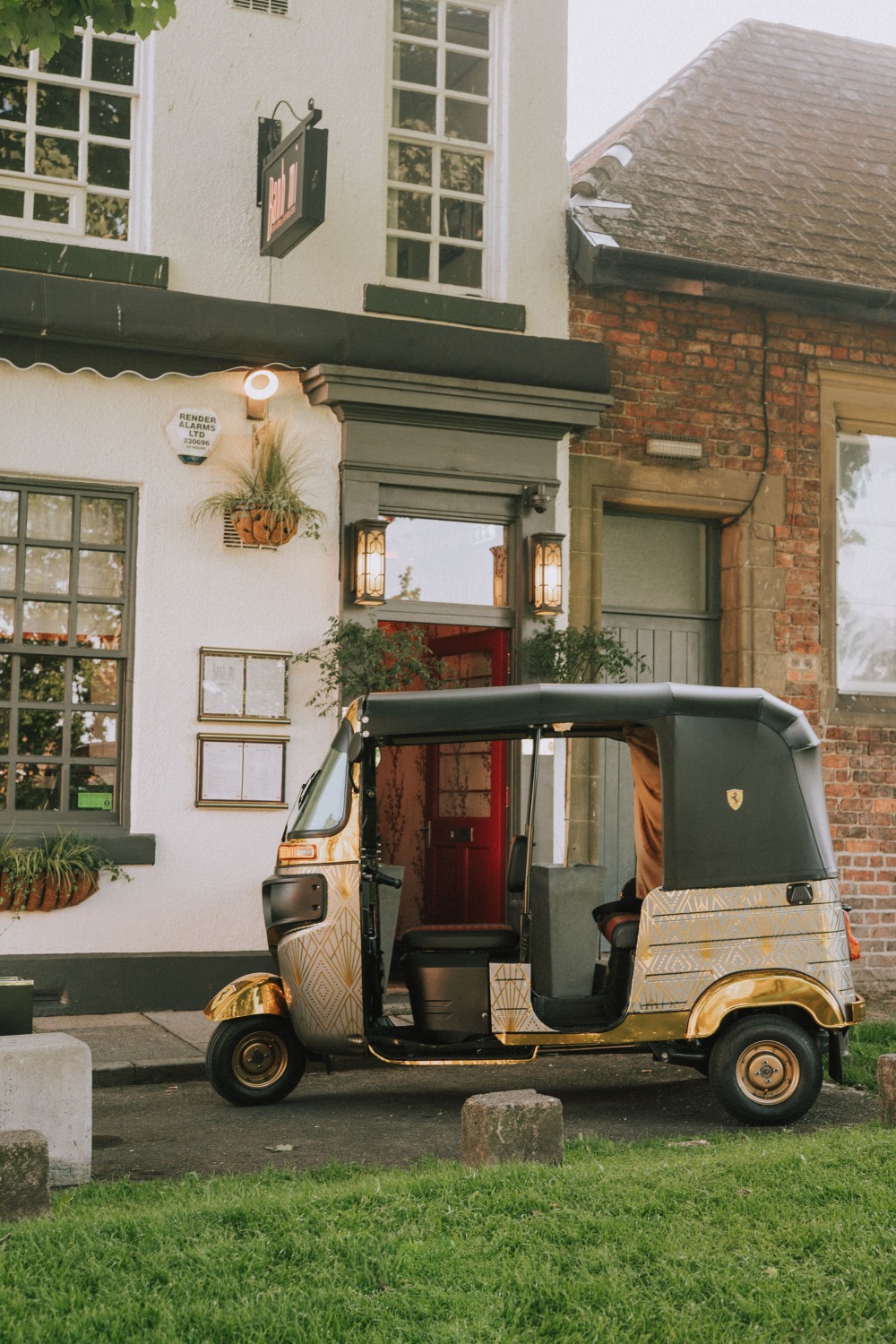 We're seated at one of the comfortable booths, which provides a secluded area to catch up while we sip peach raspberry gin and tonics and begin a night of feasting with Thai shrimp crackers with gochujang mayonnaise – far more flavoursome than our usual choice of prawn crackers.
Chicken and prawn satay skewers are served up next alongside a sample of the bbq belly pork. No need for a knife (or the chopsticks we choose to neglect), the pork is perfectly tender and falls apart with the touch of a fork, and the chicken and prawns are deliciously seasoned.
While we take a break, we sup ice cold rhubarb and lemon cider – perfect on a hot evening while sampling spicy food. Before we know it, we're indulging in delicious dumplings and green chilli sauce – the spiciest of the dipping sauces (in our opinion).
Next is the sumptuous pad Thai (spiced chicken thigh and prawn with flat rice noodles, Chinese onion omelette, crushed peanuts, dried shrimp and finished with charred lime and coriander) followed by Thai green curry, beef cheek rendang and Asian salad (which, of course, we couldn't finish – we're stuffed)!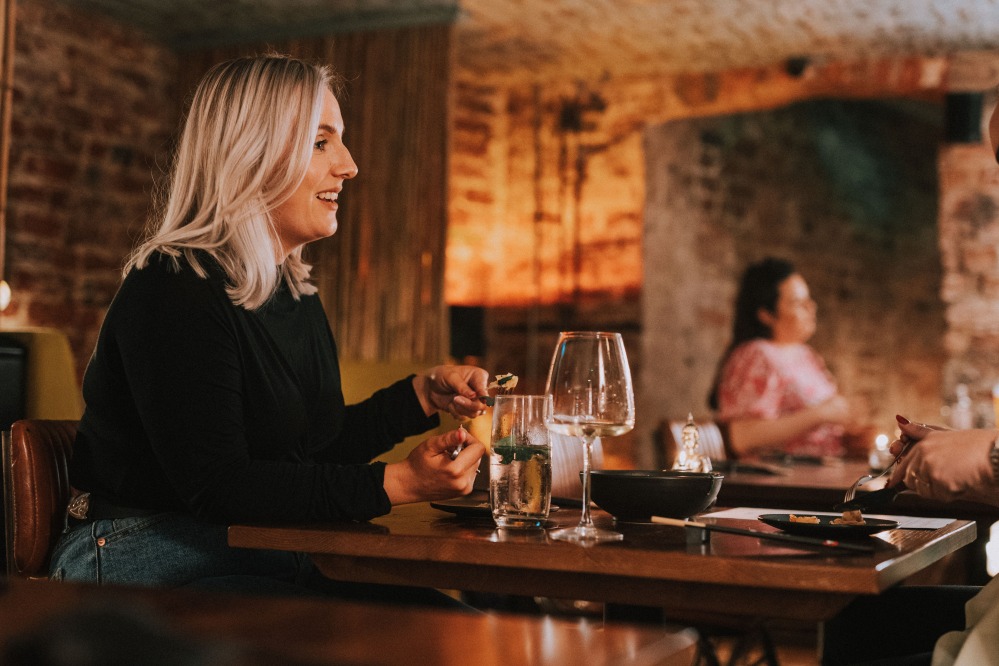 There's nothing we could fault after trying the majority of the menu (which has now been completed ready for opening). All of the meat was tender, and the spices were incorporated expertly. But we did give the chef a tip to slow down on the huge portion sizes!
Romantic lighting, private booths and friendly staff make for a great dining experience – and with nothing else like Banh Mi in Norton (or Stockton, that we can think of), we can tell tables are going to go like hot cakes. Speaking of which, when we next visit we've got our eye on the chocolate and chilli marquise with mango and passion fruit syrup…
Banh Mi is open now. You can book your table at banh.uk.