See the Modern Buildings by Yorkshire Handmade Brick Company
The award-winning York Handmade Brick Company is the largest independent brickmaker in the north of England, and has one of the most modern brickworks in the country
As it celebrates its 35th anniversary, Robert Beaumont finds out more about one of Yorkshire's biggest manufacturing success stories.
If there is one constant thread that runs through David Armitage's life, it is bricks. Born into the famous Armitage family of Yorkshire brickmakers, David founded his very own company, York Handmade Brick in 1988. Thirty-five years on, York Handmade continues to grow from strength to strength, winning a string of awards every year and helping to create some of the most impressive brick buildings in the UK.
Reflecting on more than 60 years within the brick industry, David counts himself privileged to have been heavily involved in a British manufacturing success story which has withstood the vagaries of fashion and defied the prophets of doom. Today brick remains the material of choice for so many of the finest residential and commercial buildings across the globe. That's some achievement, since the humble brick was first created way back in Turkey in 7200 BC.
'I first joined the brick industry, which has become my life, on 1st September 1961 after graduating from McGill University in Canada,' David recalls. 'My first position working for the family firm of George Armitage & Sons was as an apprentice fitter in the fabrication and maintenance department. Getting up at 6am, after three years as a student, was a shock but I learnt so much at the sharp end of factory life.'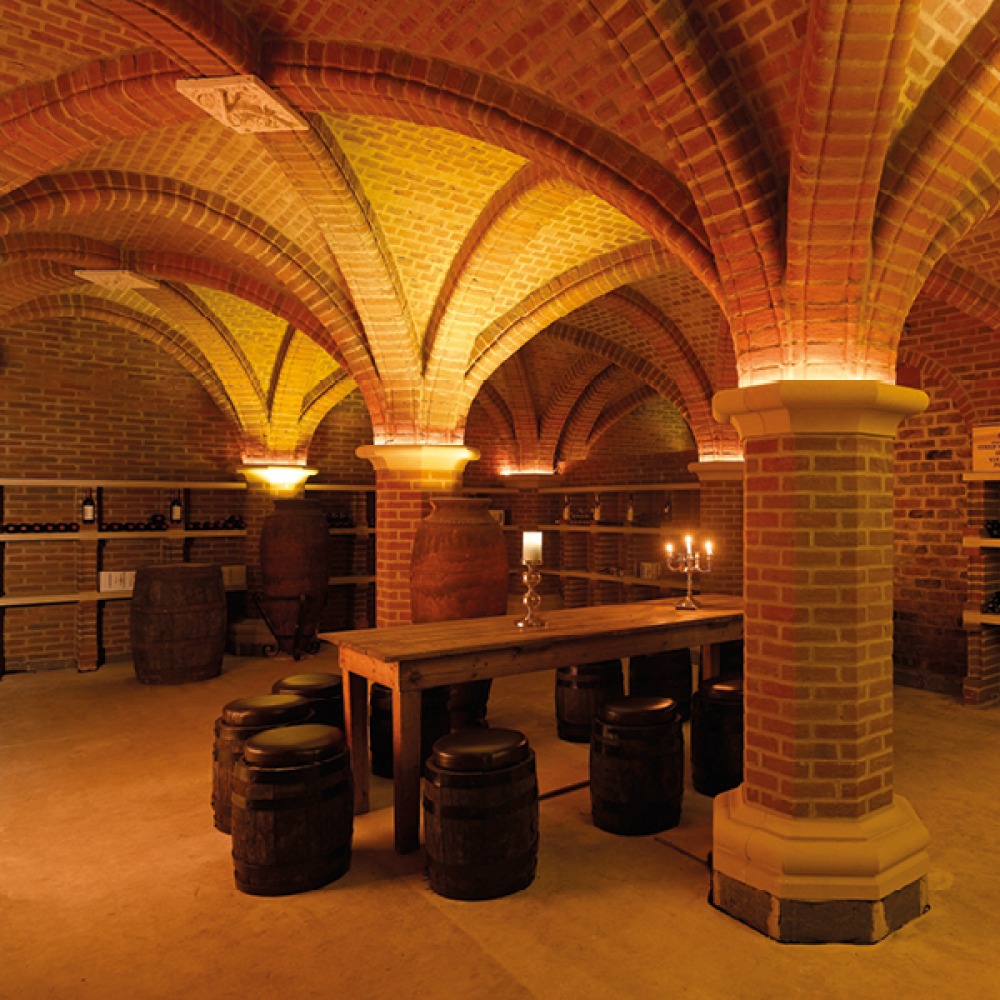 David moved steadily up the ranks at George Armitage, specialising in sales and marketing (experience which has proved invaluable in subsequent years) but his career reached a crossroads when the family firm was sold to Marshalls of Elland in June 1988. Whilst other family members left the industry for good, he was hooked on brick. And, as luck would have it, a small brickworks at Alne, near Easingwold, which had manufactured a combination of clay pipes and bricks since 1933, came up for sale that very year. For David, it was the perfect fit.
'The change from George Armitage to York Handmade was very dramatic for me. I went from working for a mass market producer supplying large social housing schemes, private housing schemes, supermarkets, factories and all the areas where bricks were used then to becoming a small niche supplier with a much more selective market,' he explains. 'And, at the same time, I went from being a senior employee of a family firm to owning my own business.'
David has never looked back – and is adamant that the acquisition of York Handmade was the best business decision he has ever made. 'When I purchased the company, the works were all almost derelict apart from a good reserve of high-quality clay and some battered but serviceable old kilns. Over the years, we have undertaken significant technological improvements, culminating in a £1.5 million overhaul and renewal of our manufacturing process, which will speed up production, facilitate two brand-new products and increase efficiency.
'In 1988, the prime objective was to create a strong local business, employing local people and boosting the local economy. Like every other in the construction industry, York Handmade has had to fight hard over the last five years to stay in business and to progress. We feel we have succeeded in that prime objective and are well placed to go forward for the next 35 years with confidence.'
The result is York Handmade now boasts one of the most modern brickworks in the UK, having grown from a very small brick factory in a North Yorkshire village into a successful and acclaimed brick company that is well-known and respected on the national stage.
A key member of the management team is Guy Armitage, David's son, who is proud to continue the Armitage family's involvement in the brick industry, which dates back to 1824. Forty-five-year-old Guy was appointed Managing Director of York Handmade in 2016. 'I have loved every minute of my time at York Handmade, even when the recession of 2009–12 put intense pressure on independent manufacturing companies like ours,' says Guy. 'We pulled through and I am delighted to say the company is prospering again,' he continues. 'It is my job to ensure that this progress is maintained and enhanced. I feel honoured to do this, because York Handmade reintroduced the art of brick-making to the Vale of York and we now run the most modern small brick-making factory in Britain.'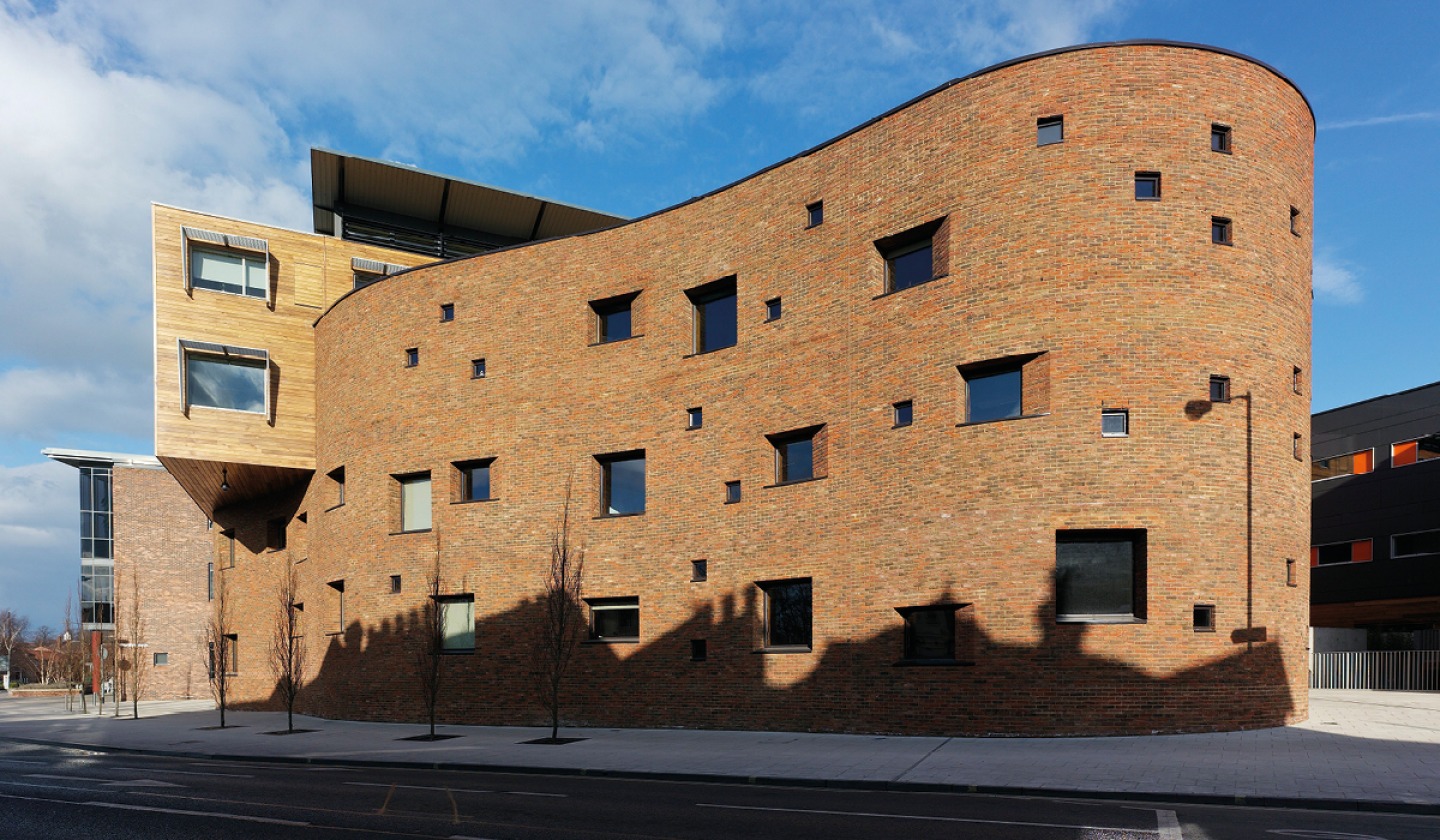 There are so many highlights over the past 35 years, as York Handmade has undertaken a series of commissions across all sectors across the UK, not to mention Germany, Japan and California. The awards have come thick and fast, from the stunning St Brigid's Church in Belfast, which won the Brick Development Association's Supreme Brick Building award in 1995, to the brand-new library at Magdalene College Cambridge, which won last year's coveted RIBA Stirling Prize, the highest accolade in architecture.
Along the way, York Handmade has won plaudits and awards for its work at Chetham's School of Music in Manchester, the Westgate Centre in Oxford, the Shard and London Bridge Place, Highbury Stadium, Dumfries Castle, Halifax Library, York Racecourse, de Grey Court at York College of St John, Pocklington School near York, Lancer Square in the shadow of Kensington Palace, Tupgill Cellar near Leyburn, and the Perse School in Cambridge. Architects, residential and commercial developers and self-builders have all been delighted with the stardust sprinkled on their buildings by York Handmade's bricks, with architects, in particular, loving the company's Maxima brick, a longer, thinner brick measuring from 40mm in thickness up to 440mm in length. This makes a dramatic impact on the finished brick building and its elegance has stimulated a major renaissance in brickwork in general.
'York Handmade now boasts one of the most modern brickworks in the UK, having grown from a very small brick factory in a North Yorkshire village into a successful and acclaimed brick company'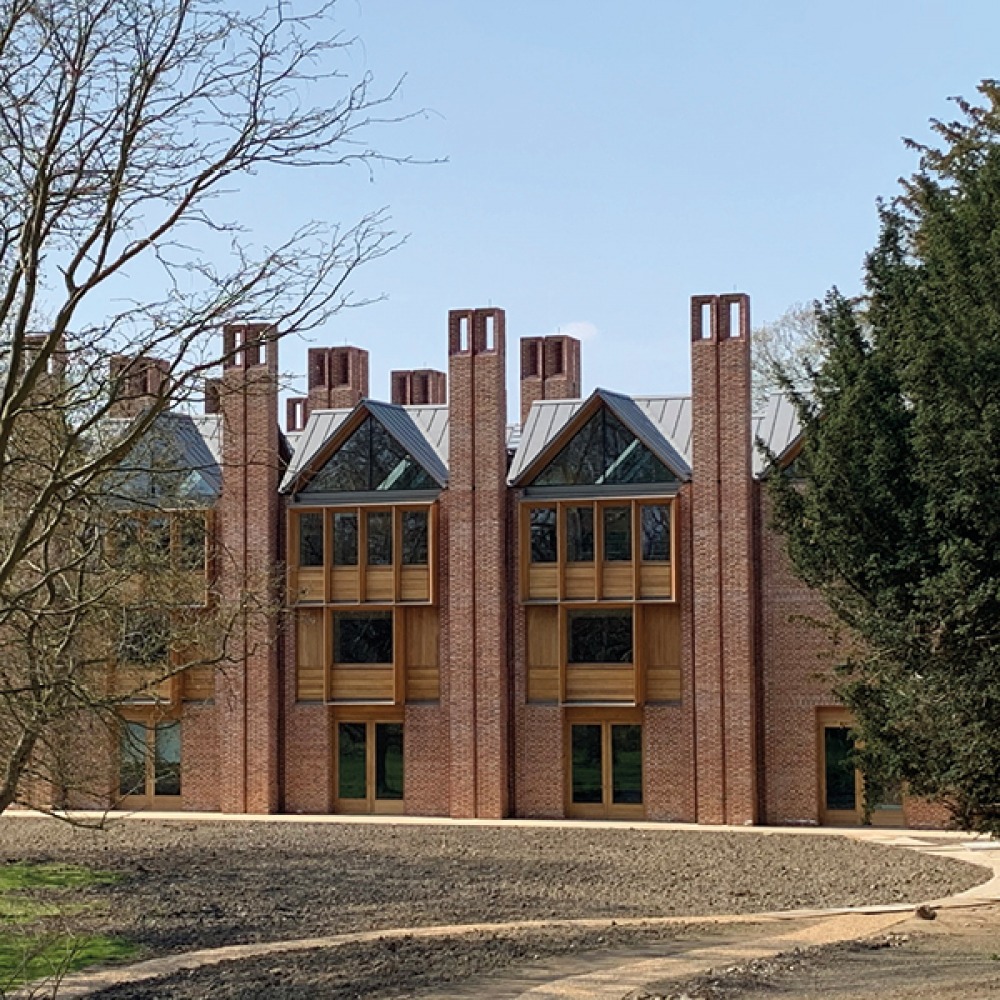 One of the projects closest to David's heart is his own house in the picturesque village of Nun Monkton, near York, a house that he built from scratch – with his own bricks. Having bought an old house in the village, which was in need of extensive modernisation, he knocked it down and built a brand-new Georgian-style farmhouse in under nine months. He used York Handmade's Old Clamp Blend, which has an instantly weathered appearance that complemented the neighbouring houses.
'I visited the house on a daily basis to keep abreast of progress and check that all the materials had been delivered as arranged,' recalls David. 'When we moved in, there was still some decorating to be done, but that didn't matter. What did matter was that our house looked as though it has stood in Nun Monkton for years.'
David remains heavily committed to, and invested in, British brick and is passionate about two key issues within the industry today: sustainability and modern slavery. Sustainability is crucial. Of all building and housing materials, clay bricks are one of the most environmentally friendly – as well as one of the safest. British bricks are the most environmentally friendly of all because their journey from the ground to the completed building is far shorter and much more controlled and regulated than their foreign competitors.
'At the same time, bricks are remarkably sustainable throughout this life cycle, from the production process, through packaging to building,' David explains. 'Meanwhile the porous structure of bricks offers a huge advantage: the ability to accumulate heat. In winter, during sunny days, bricks can store heat from the sun and radiate the energy back when necessary. During the summer they can combat the heat and thus avoid overheating a building. With energy bills going through the roof, this is a priceless asset.
'Additionally, it is distressing to report that the scourge of modern slavery remains a stain on the global clay brick industry. Through our forensic monitoring of statistics within the UK brick market, we had sadly discovered a continued increase in the importation of clay bricks from outside of the European Union into this country. There is a large defined area across Pakistan, India, Nepal and Bangladesh, as well as in Sub-Saharan Africa and the Far East, which is causing concern. More often than not, these are places where bricks are manufactured seasonally, in large numbers, and increasingly using bonded or child labour as the price point for re-sale in the UK becomes more profitable for those using such abhorrent methods of production.
'It is clear that those unfortunate people who are making these bricks work under extreme conditions with little or no regard to health and safety,' David continues. 'The sanitation and the pay are dreadful and sometimes non-existent. They are bound to their employers as if they were living in some sort of Victorian-era workhouse dystopia. This is unacceptable in today's business world – which is why we have signed the Brick Development Association's ground-breaking Brickmakers Quality Charter. This is designed to raise the awareness amongst architects and specifiers as to the provenance of their purchases with the aim of avoiding this type of production and the increasingly poor quality issues associated with it.'
Looking back, David says he has thoroughly enjoyed and been absorbed by his years in the brick industry. 'The fascination of picking up the brick earth and turning it into something which is a part of a prestigious building is still something which inspires me,' he says. 'Along the way I have worked with some wonderful people from shop floor to boardroom, I have always thoroughly enjoyed the camaraderie of the industry. I have met some wonderful characters and some fantastic workers who work incredibly hard and destroy the myth that the modern British worker doesn't know what hard work is. They do and it's always been a real pleasure to work alongside them. The people I have worked are my abiding memory in this very special industry.'
DAVID'S FIVE FAVOURITE PROJECTS
Magdalene College Library, Cambridge: Winner of the coveted 2022 RIBA Stirling Prize, the highest award in architecture, this new building is a stunning addition to the university's built environment.
St Brigid's Church, Belfast: St Brigid's triumphed in the 1995 Brick Development Awards, the Oscar's of the Brick Industry, and put York Handmade on the map.
York Racecourse: Racing has always been close of the Armitage family's heart, so the provision of 80,000 bespoke bricks for the redevelopment of the northern end of the racecourse was a very special project.
London Bridge Arcade: The transformation of London Bridge Station and the immediate area leading to the iconic Shard boasts some of the most magnificent brickwork in London. Step forward, York Handmade.
Oxford Westgate: The old brutalist Westgate Centre was completely at odds with Oxford's historic architecture. As David says: 'It was a tremendous honour to be asked to provide so many bricks for such a prestigious project, replacing an eyesore with a much more sensitive and modern development.'
QUICK-FIRE QUESTIONS
The one place anyone visiting Yorkshire should see? Old Byland in Ryedale – a place of breathtaking beauty and tranquillity.
Favourite place for a chilled Friday night?
The incomparable Alice Hawthorn Inn in my beloved village of Nun Monkton, near York.
Advice you'd give your younger self?
After my daughter Serena won an Oscar for her short film Stutterer, she visited her primary school with her Oscar and told the pupils: 'Believe in your dreams – and one day you will achieve them.'
An item you couldn't live without?
My watch – I'd be lost without it.
The York Handmade Brick Company, Forest Lane, Alne, near Easingwold, York. yorkhandmade.co.uk