Seven of the Best Fake Tans for a Longer-Lasting Golden Glow
Looking for a foolproof fake tan that's streak-free and natural looking?
Read on to find seven of the best - and our genius hacks for a longer-lasting golden glow.
A longtime favourite, apply this overnight sleep mask before bed and wake up to a naturally subtle golden glow. Fragrance free and suitable for all skin types it's the easiest way to get a natural-looking tan as it works while you sleep and its buildable formula means you can tailor your tan to suit – and no – remarkably it won't stain your pillow either.
Sleep Mask Overnight Tan, £20.60 James Read, Sephora UK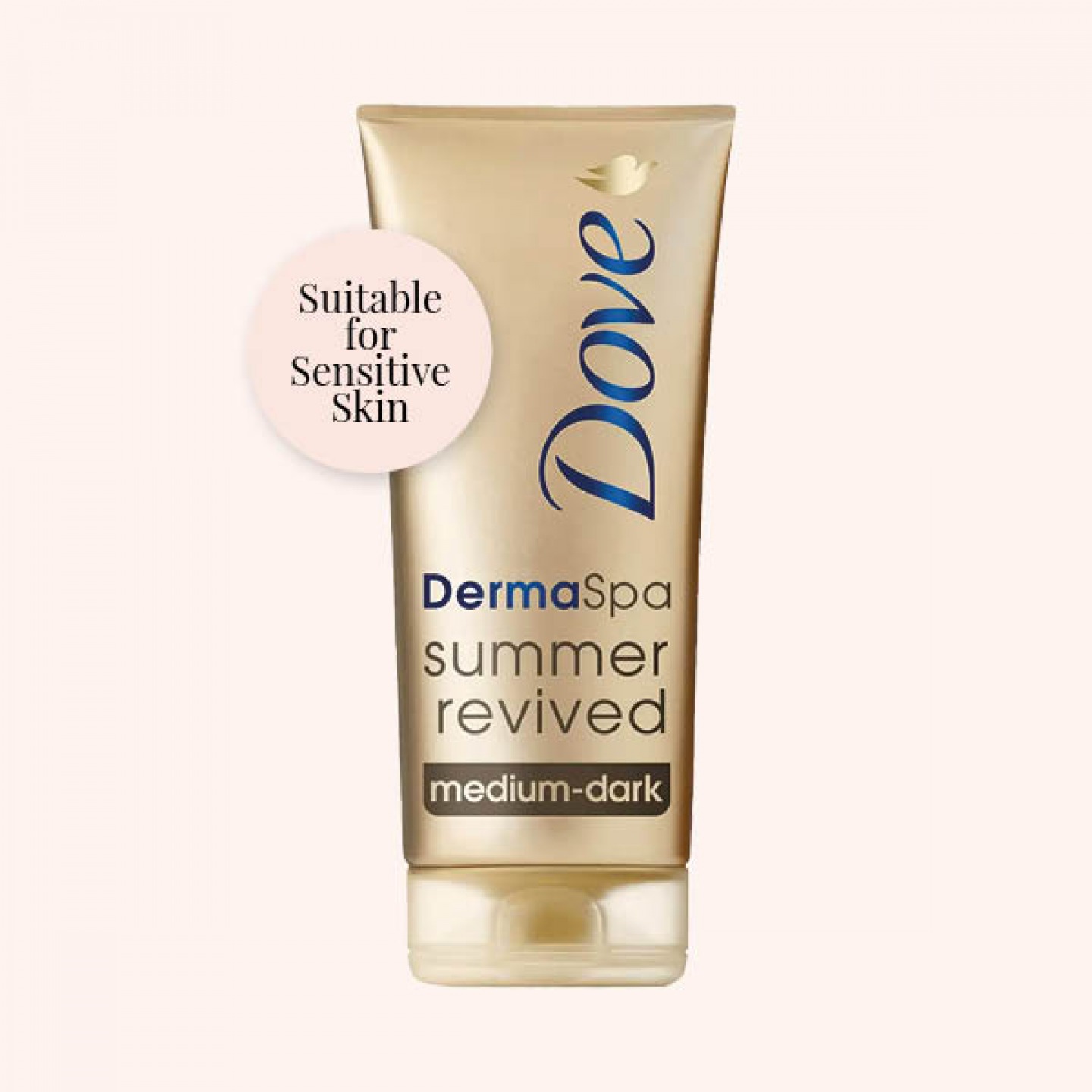 The best foolproof fake tan for shy self tanners. With a built-in moisturiser this gel-like self-tan lotion gives a healthy natural glow and is suitable for all skin types, even sensitive skins. Easy to apply it works well and dries evenly on the driest skin, but you may need to apply a few layers for the perfect golden tan.
DermaSpa Summer Revived Body Lotion, £4.25 DOVE, boots.com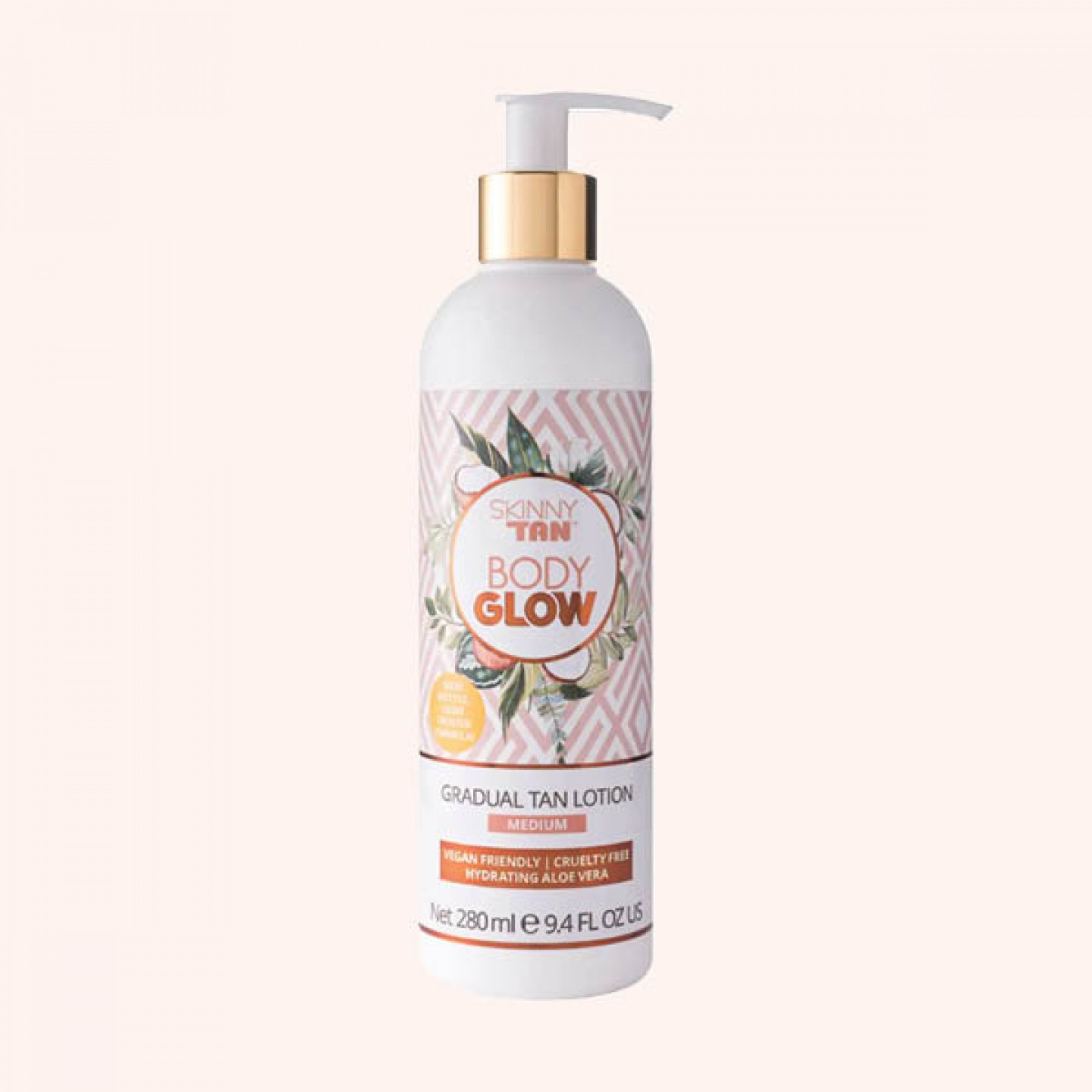 This lotion is perfect for anyone who just wants a hint of healthier looking colour. Formulated with a cocktail of smoothing oils, aloe vera and naturally-derived guarana, this tanning moisturiser softens and nourishes skin all while gently building a light to medium, streak-free colour for just a hint of subtle radiance.
Body Glow Tan Lotion, £11.69 Skinny Tan, amazon.co.uk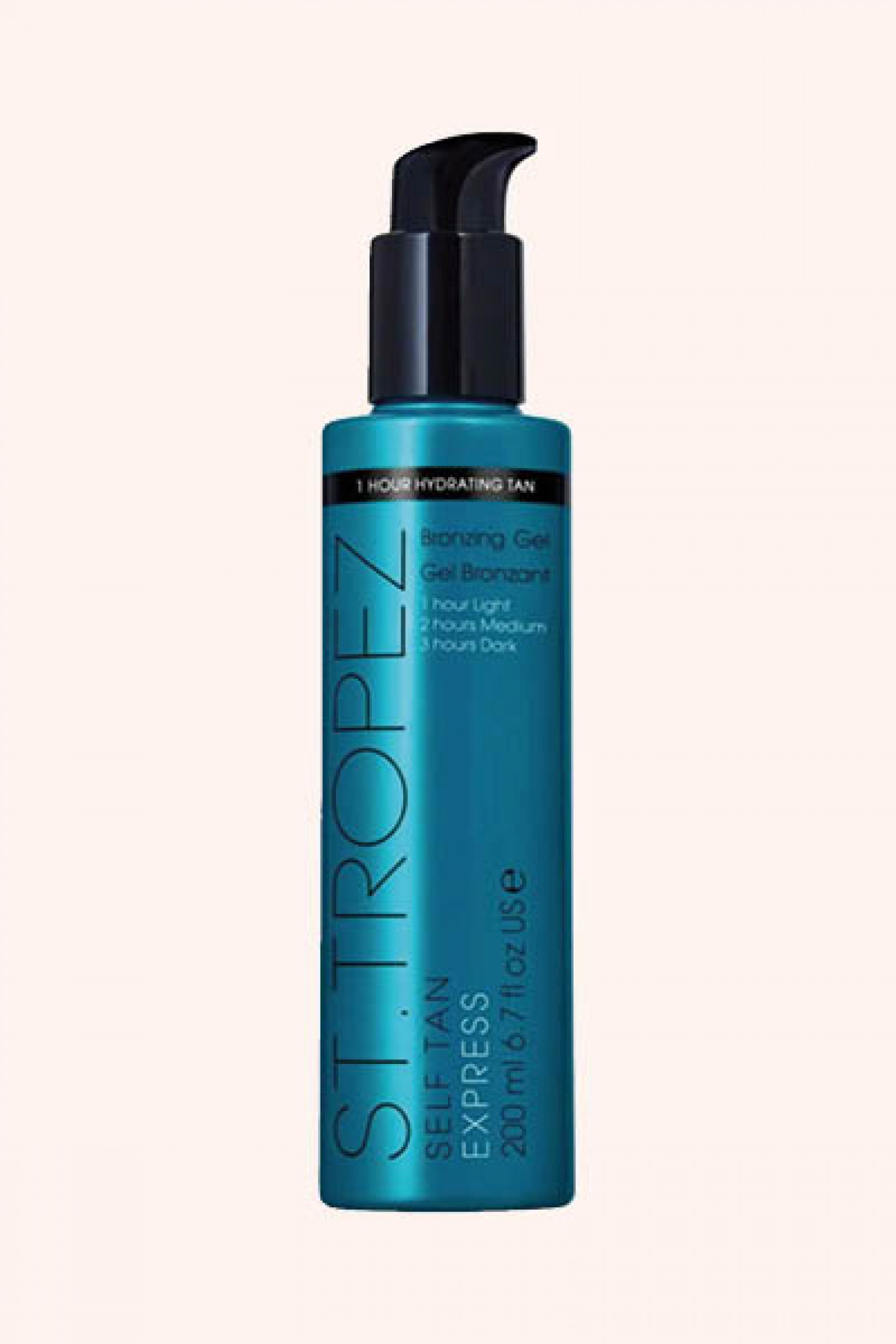 Got a last-minute invite? This spray tan from experts St Tropez will deliver a light, golden tan in just one hour. Leave it on for longer and you can tailor your tan for a medium glow or deeper tan. With three shade options in one formula depending on how long you leave it on, it's perfect if you need to turn your tan around quickly.
Self Tan Express Bronzing Gel, £33 St Tropez, boots.com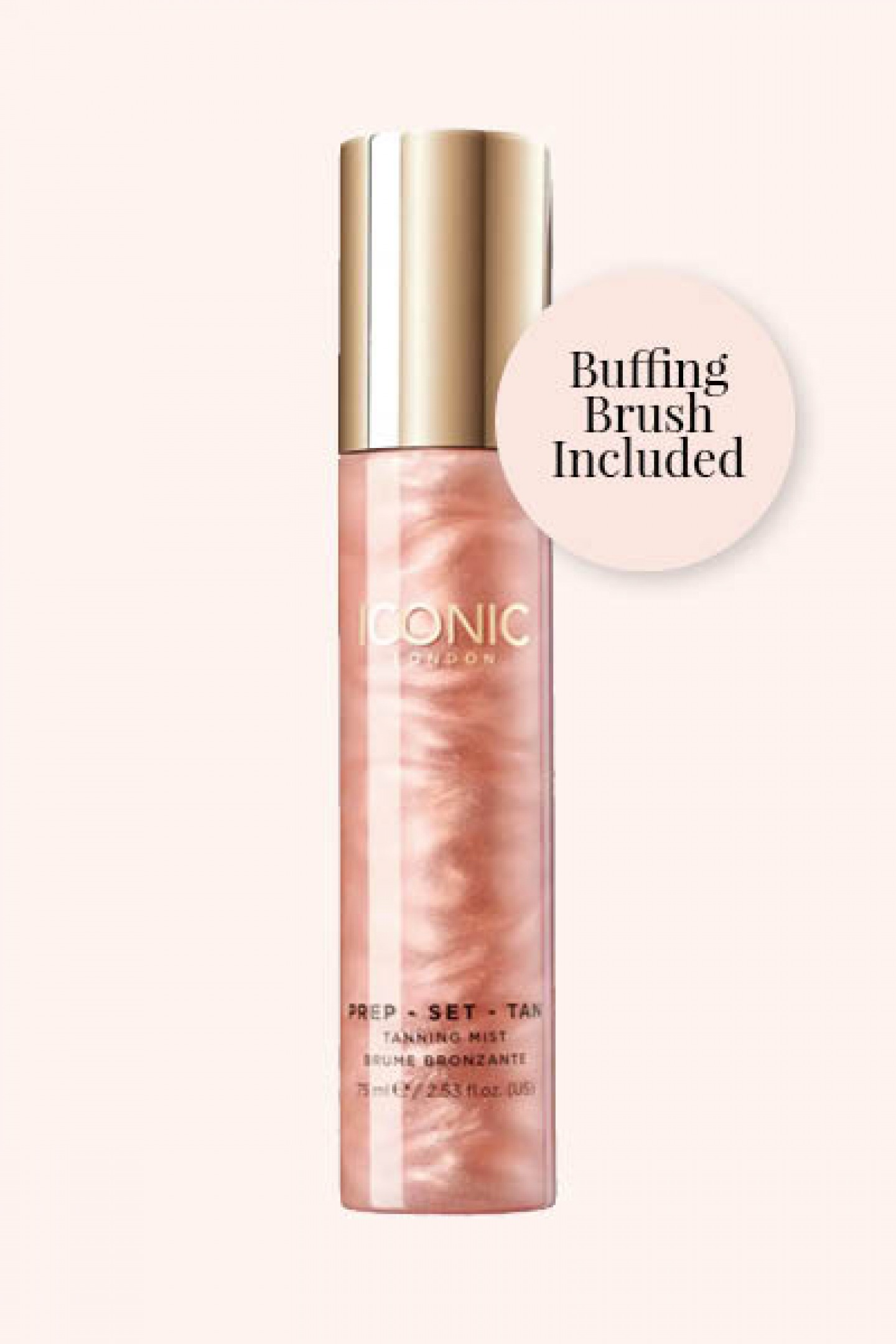 Shake to activate the tanning pigments in this tanning spritz which comes with a buffing brush to help you get an even, all-over tan. Use firm circular motions with the brush and watch your summer-ready skin appear with no need to wash the tan mist off post-application.
Prep-Set-Tan & Brush, £17 Iconic London, Sephora UK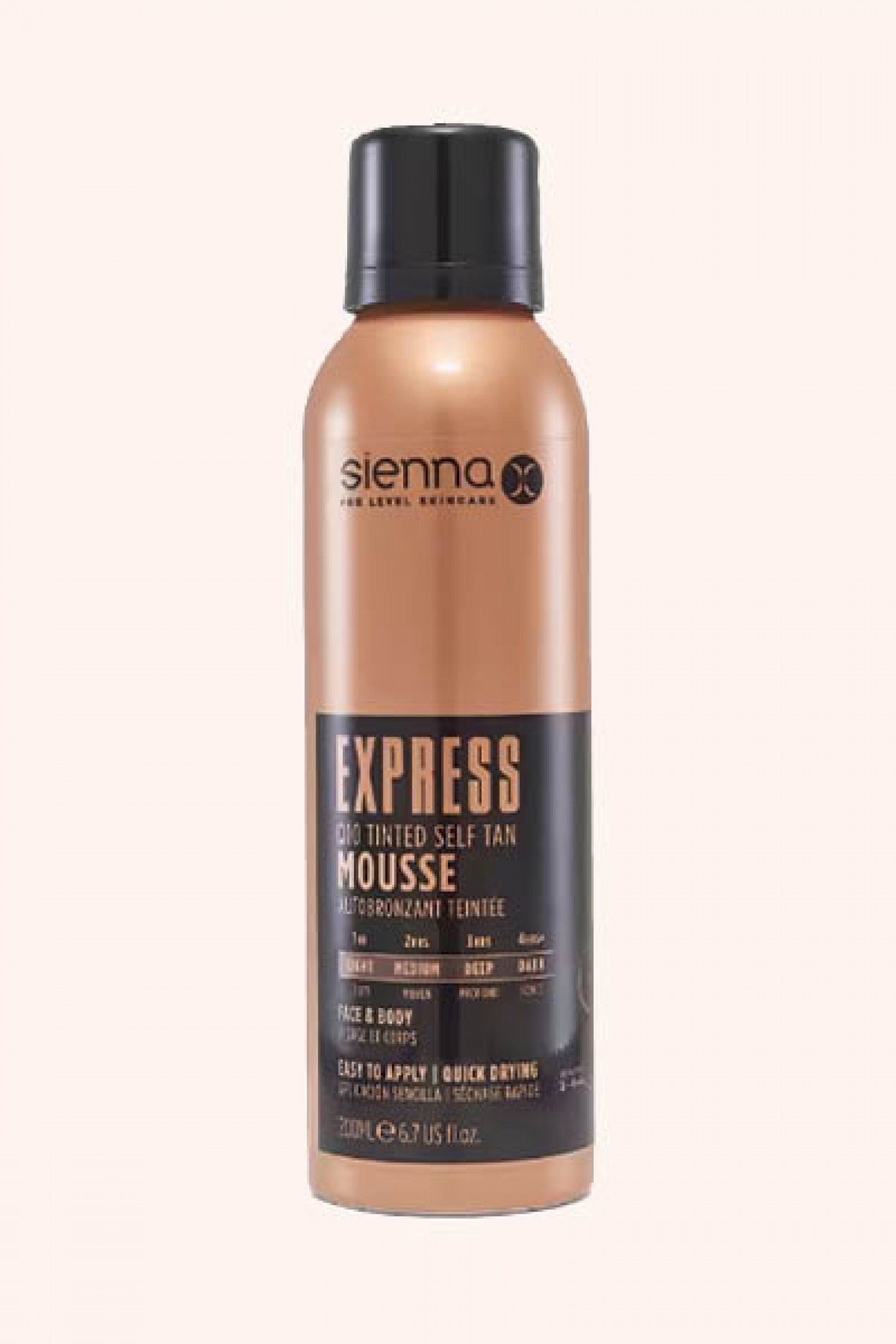 Tailor your tan and get it done quickly. Fast developing tanning actives in the express formula means fewer orange stains your sheets. Infused with pomegranate and vitamin E, it leaves skin glowing.
Express Tinted Mousse, £23.99 Sienna X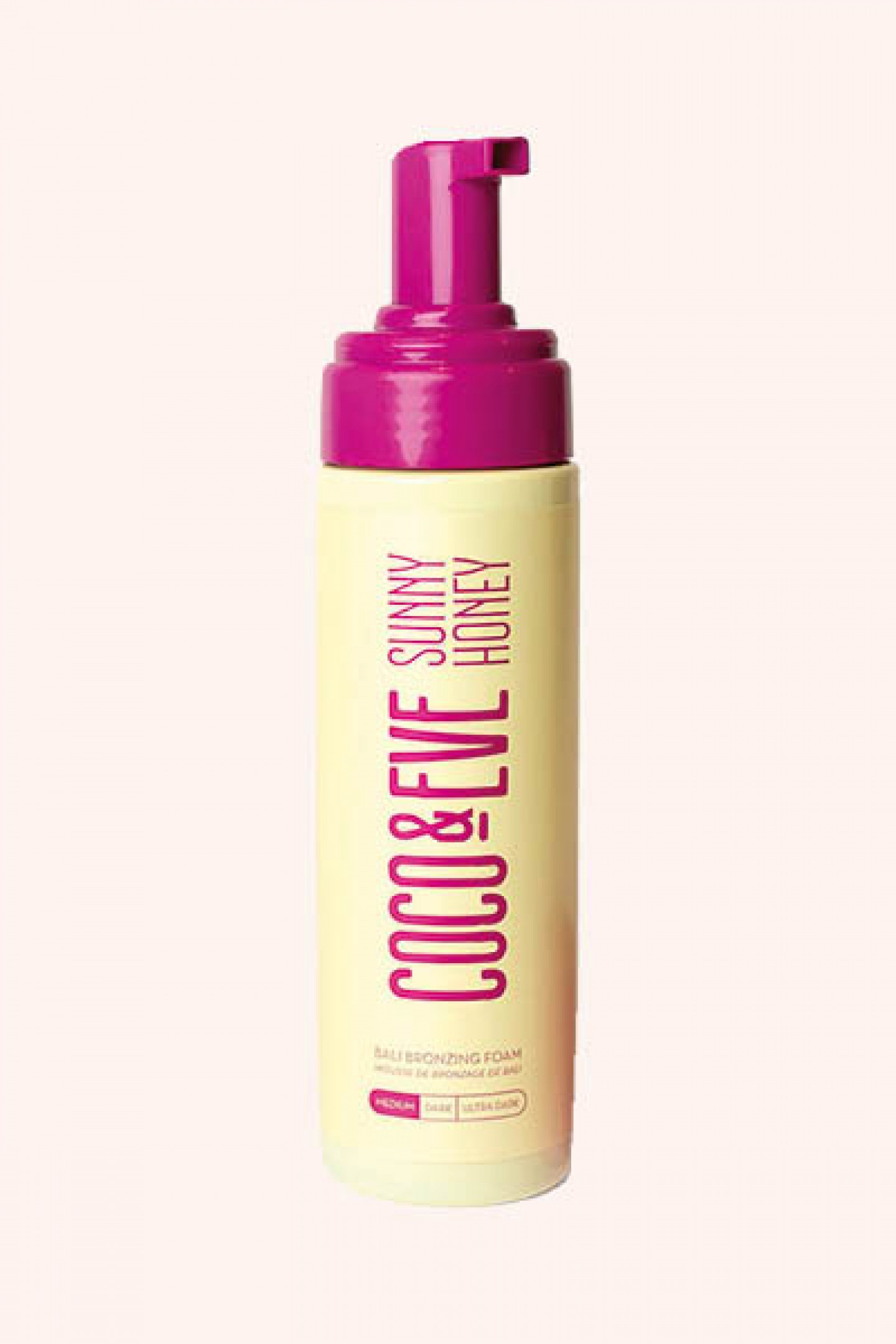 Say goodbye to the tell-tale biscuity fake tan smell with this lightweight tanning foam infused with a fruity mango and guava scent. The non-sticky formula glides on and special Cellushape technology means it instantly hydrates and conditions the skin as it develops for a golden glow in just two hours.
Bali Bronzing Foam, £23.40 Coco & Eve, amazon.co.uk
How to make your tan last longer
A gorgeous golden tan can be a confidence boost but how do you keep it looking healthy for longer without it wearing off into dull, patchy 'tiger bread' streaks within a few days?

The key is in your preparation. You need to plan your tan well in advance, and that means exfoliating for a few days beforehand to achieve a smooth as possible base for your tan. Use a salt-based exfoliating scrub and pay particular attention to drier areas such as knees, elbows and ankles. You also need to make sure you've removed any unwanted hair at least 24 hours in advance to avoid the tan getting clogged in still-open pores.

Even if you are a part-time self tanner it is important to invest in the right tanning tools. Tanning mitts are an easy way to achieve a smoother, streak-free tan, or invest in a specially design tanning body brush to apply your lotion.
If you need to wash off your tan post-application avoid using a loofah or any exfoliating treatment in the shower which might interfere with the skin's surface, or a rich shower gel which might alter the tan's development.

You can keep your tan looking good for longer by moisturising carefully to keep skin hydrated. Alternating with a gradual tanning moisturiser will help keep your colour looking fresh, or why not invest in one of the newer after-tan products to keep that glow going? After Glow Glossworks, £9.99 from Skinny Tan, is a high-shine formula which leaves skin radiant and glossy (but not glittery). Charlotte Tilbury's My Supermodel Body, £46, is designed to give the illusion of more sculpted limbs but also keeps skin hydrated, brighter and smoother. Use on arms, legs and décolletage for glossier looking skin.
This article contains affiliate links. We may receive a commission for products that are clicked on through our website.