Meet Saxophonist John Waugh Who Performs With The 1975
Side man to The 1975, but a talented saxophonist in his own right, John Waugh reflects on the North East's music scene and how he's inspiring budding musicians
Having grown up in Northumberland, he's passionate about the North East.
Tell us about yourself and how you got into music.
For as long as I can remember I've always been moved by music. I was fortunate that my mum had a piano in the house that she, and my older sister, would play on occasion, and so I naturally gravitated towards it. Alongside this, a close family friend and neighbour of ours, George Irving, seemed to recognise that I was always drawn towards music that fell in line with his own taste. He started sharing with me great albums by Steely Dan, Dire Straits, Michael Brecker and even John Coltrane! Given that I was really young, some of that music flew over my head, but seeing how inspired George was by the music was hugely influential to me.

How did you learn the sax? Which sax players do you look up to?
After taking piano lessons for a few years I started attending middle school (Highfield Middle School in Prudhoe) where a broader selection of instruments were available to study, including the saxophone. I had the great fortune of having an amazing saxophone teacher, Gary Cowey, who recognised my potential and provided amazing tuition for me for eight years.

A little later on, I studied a BA Honours Degree in Jazz Studies at Leeds College of Music. There's a great deal that I could say about this stage in my development, but to sum it up, I met so many like-minded musicians who were all hungry for the same thing. The music college environment made for a lot of very steep lessons and the inception of some amazing working relationships, many of which I still call upon to this day. My favourite saxophonists are Michael Brecker, Joshua Redman, Chris Potter, Branford Marsalis and Bob Reynolds.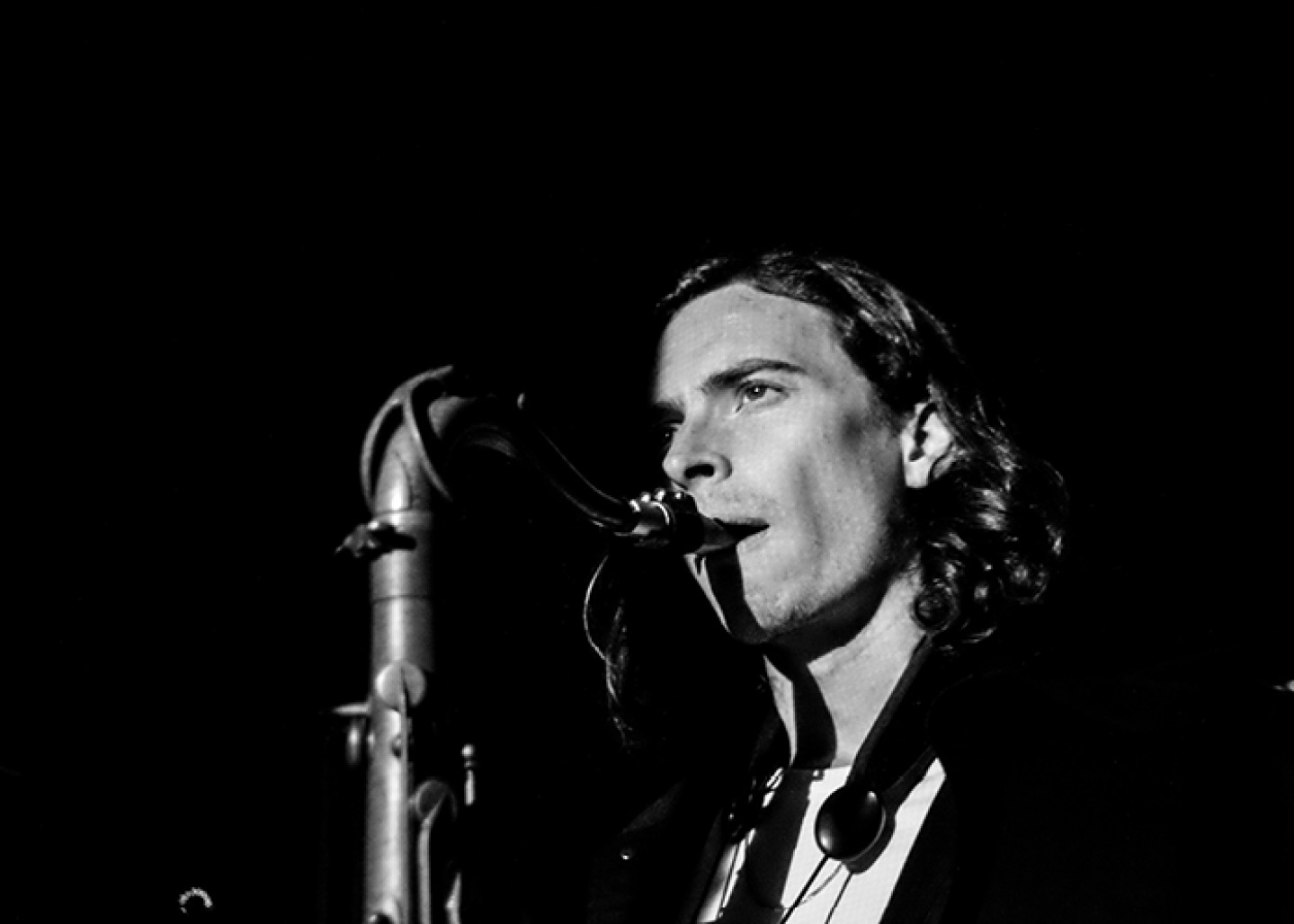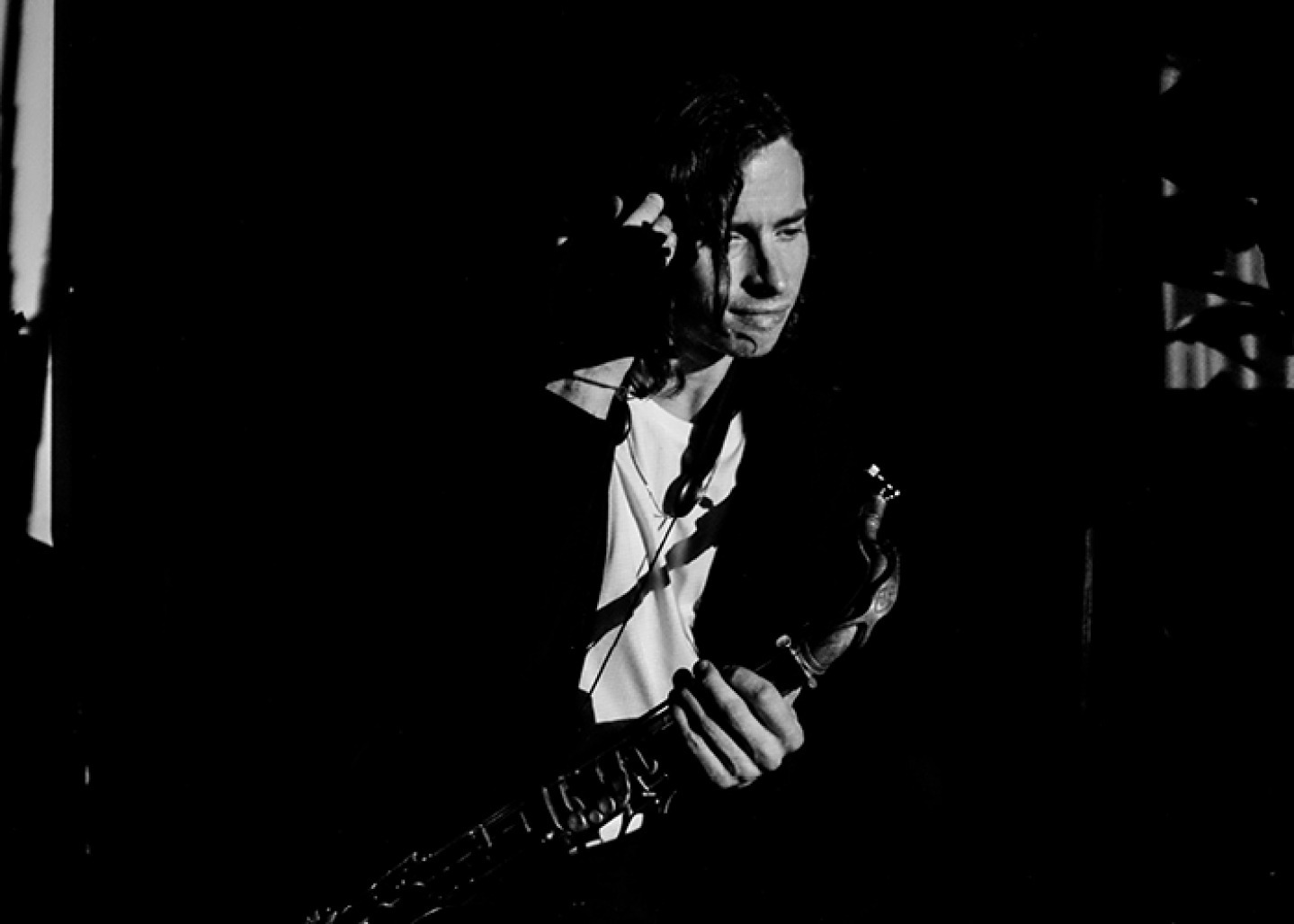 Favourite piece of music to play?
Speaking of Leeds College of Music, a fellow alumni, George Solonos and I have been making music together on and off for the past 15 years. We just started to record our second EP. In light of us being in the midst of writing and recording the music, we haven't actually played any of it live yet, but I already know that these tunes will be really fulfilling to perform.

The shorter answer is About You by The 1975.

Did you ever think you'd be performing for such huge crowds?
With the risk of sounding cocky, yes – but only on the grounds that, to some degree, it had to happen eventually. Also, it was made far easier to visualise it all ahead of me because I've always had so many like-minded musicians around me who were all chasing a similar thing. Being a part of a music community as a child also contributed to me identifying as a musician from a young age. That really alleviated the notion of a career in music being unattainable or some far-flung fantasy. In essence, it had already started whilst I was at school. So many of my heroes are touring musicians who work alongside the world's most renowned artists. The idea of pursuing a similar level of work has always been so enticing and a joy to work towards.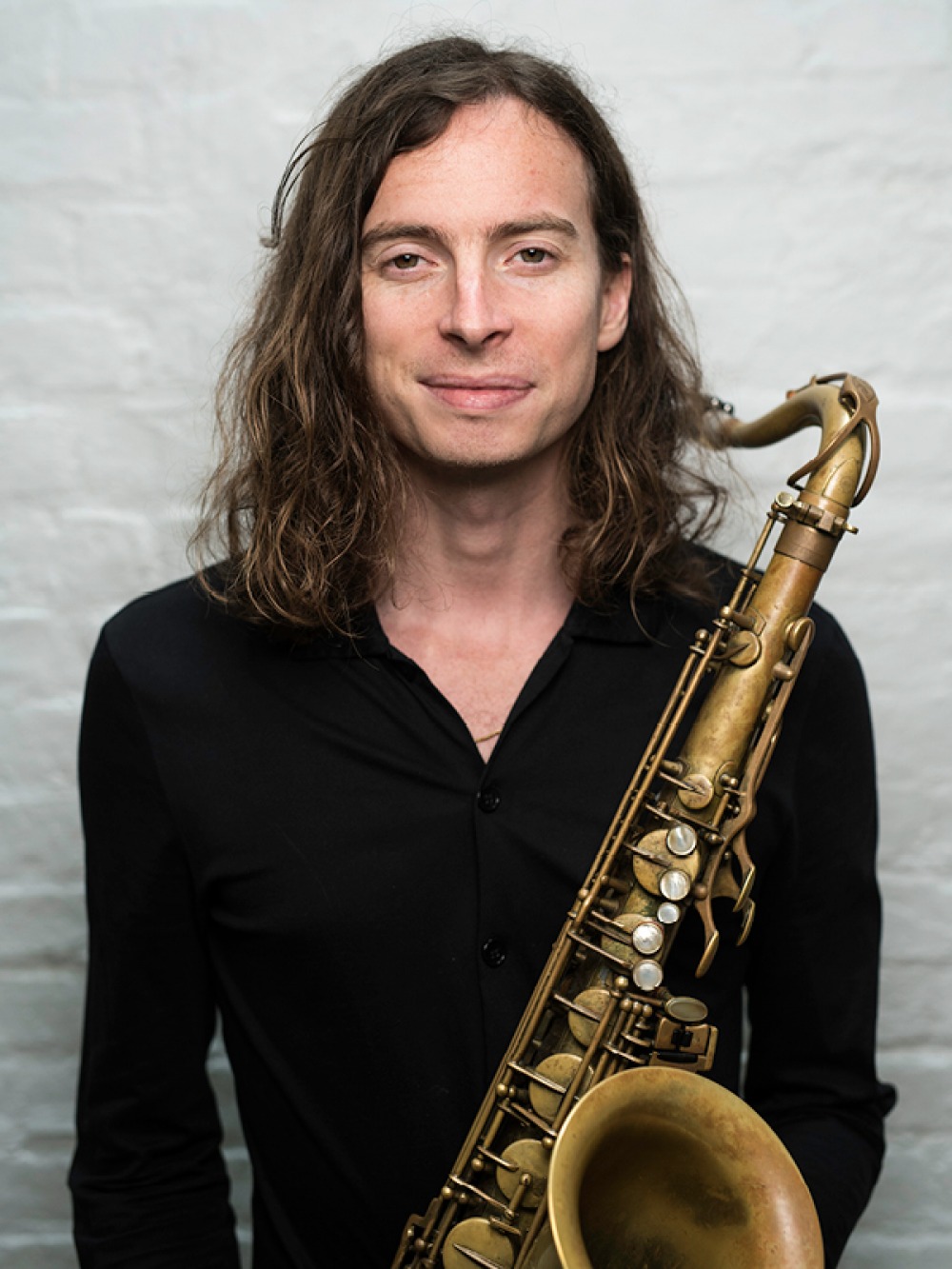 How did you meet Matty Healy and start performing with The 1975?
I met Matty through a handful of mutual friends in Northumberland. I was 12 years old when we first met over a game of FIFA, I believe. Though it was much further down the line in 2012 when I first worked alongside him and the band. I'm almost certain the first studio session with them came about because I was the only saxophone player they knew personally. So there was no audition process or initiation. I was fortunate that I happened to know the band personally and had done enough work as a musician prior to the session to take the opportunity in my stride.
What's it like performing with the band?
From the get go it has always felt really comfortable. I love their taste in music and the music they create, and so that makes my job easier. I don't have to think too deeply about anything. I just try to be present, listen attentively, and enjoy the gig. The travel aspect of the tour has been incredible too. The miles that we've covered and the amount that we've experienced both on and off stage over the past 10 years of touring is quite remarkable. It's easily one of the biggest privileges I've had in my life.

Who else have you performed with, and what have been some of your career highlights?
I recently played with Isobel Waller-Bridge. Isobel is a brilliant composer, predominantly for film and TV, and she recently showcased some new music at the Purcell Room at The Southbank Centre. The lineup was a string quartet, saxophone and Isobel playing piano. Every aspect of the gig was a real departure from what I usually play and made for a very fulfilling performance.

Plini is another artist I've been fortunate to work with. He's an incredibly gifted guitarist and composer. He also offers a departure from the pop world for me, in that he writes progressive instrumental music.

A career highlight would be playing at Madison Square Garden with The 1975. To put it simply, it was a very memorable and moving experience. You can't help but feel connected to the venue's heritage when you walk into the room. Magic!

What are your thoughts on the North East music scene today?
Sam Fender has really put Newcastle on the map. I know he may seem like an obvious artist to come to mind, but he's still worth mentioning. He's an example of an artist who truthfully instils their identity into their work. To some degree, the local pride has always been conveyed in local music and art. Even to this day, Sting still does it, so there must be something in the water!
'I met Matty through a handful of mutual friends in Northumberland. I was 12 years old when we first met over a game of FIFA'
You also teach music?
I do. I started teaching saxophone and music theory lessons whilst I was still at music college. I've slowed down a little on my teaching work these days, though it really has been a mainstay in my career for a while now. I owe a great deal to the music teachers I had when I was younger, and music education was always a big part of my childhood. So I can't help but feel that I, to some degree, have a duty to fulfil by teaching others.

One thing I will say, is that I think it's crucial for creative subjects to be taught from a place of experience. A teacher can't just follow a curriculum when it comes to teaching the arts. The best music teachers I had were those who I could watch at their own gigs. I'd take a saxophone lesson with Rob Mitchell, Simon Kaylor and Tori Freestone at Leeds College of Music through the afternoon and then attend one of their gigs later that evening. Seeing them play and sound amazing was part of the education. It was so inspiring.
What advice can you offer budding musicians?
Find like-minded musicians within your scene and collaborate and support one another. Something which can't really be sugar coated, though ultimately is very conducive for growth, is to find musical situations within which you're the worst and least capable in the room. Be it a gig, rehearsal, writing session or a jam, it will expose your weaknesses to yourself before anyone else and, provided you're willing to put in the work to improve, benefit you greatly.

What's your favourite thing about the North East?
The temperament of the people. Newcastle has a reputation for being a party town. Which it is, in part, though ultimately, I think most cities in the UK share similar qualities at a glance. In Newcastle and the surrounding areas, however, you don't have to look very far to realise that there's great depth to the local culture. There's a subtext and a fascinating history to almost everything. I find it so comforting.
An item you couldn't live without.
I was given a really beautiful watch for my 30th birthday. I treasure it and I'd be lost without it.

A book, series, or podcast you recommend.
Book: Norwegian Wood by Murakami. Despite the surreal aspects of Murakami novels his characters are so relatable. The domestic scenes and day to day scenarios he lays out for the reader are so quaint in amongst the bizarre story lines. Given that he's a big music lover, particularly of jazz music, there are some great musical references in his books too.
TV Series: I just finished Happy Valley, that was really amazing. Also, Your Honour is great. Though something that I dip into and revisit a lot is Comedians in Cars Getting Coffee.
Podcast: The StageLeft Podcast. My friend, Chris Simpson, is the host. He invites people of interest within music to talk openly about their experiences of working in the industry. It's very insightful, especially for young musicians who are eager to pursue a career in music.

Advice you'd give your younger self.
Be patient. Go out more. Don't dwell as much as you do on being skint.

Tell us about a hidden gem you love in the North East.
The Feathers Inn in Hedley on the Hill. I almost don't want to mention it here and tell too many people about it because it honestly feels like it belongs to me and my friends. It's just the most amazing little pub and Rhian, the head chef, is absolutely brilliant. The black pudding there is unlike anything I've ever eaten.
A North East musician you'd love to perform with?
It's hard to regard him as a local artist given the stage he's at in his career, but performing with Sting would be amazing. The saxophonist, Branford Marsalis, has been a staple in Sting's live band and in the studio with him for decades and has always been a huge influence to me. Even for a moment to attempt to play a similar role as Branford in Sting's band would be great.

Your food guilty pleasure?
Beef jerky.

The best place to hang out on a Friday night in the North East?
Ernest is a lot of fun. Though any of the bars and pubs in Ouseburn are a safe bet.

The best snack for when you're on the road?
Carrot sticks and humous. Failing that, beef jerky.

Hopes and plans for the future?
I love being a session musician, and playing on other artists music has become the way in which I pay my bills. Though I'm sitting on a lot of my own music and I think I'm at a stage where I should be putting together my own band and playing my music live. So I'm hoping that this pursuit can become a more central part of my career. We'll see…
Keep up to date with John's music at johnwaughmusic.co.uk.