Hairy Biker Si King and his band King Cush like you've probably never seen them before
Living North speaks to Neil Ferry and Si King about the North East's artistic legacy in music and photography
Together with Si's band King Cush, they've gone on a collaborative journey recording and documenting the band's newest record produced by industry legend Nick Brine at the fabled Rockfield Studios.
Rockfield Studios is the birthplace of some of the most influential records of the last 70 years, including, but not limited to, the single Bohemian Rhapsody from Queen's A Night At The Opera (1975), (What's The Story) Morning Glory? (1995) by Oasis, Parachutes (2000) by Coldplay, and New Order's Get Ready (2001).
Someone who knows this all too well is photographer and music retail manager Neil Ferry, a man who discovered his passion for photography in his late 40s and has since garnered acclaim from the public and critics alike; becoming the runner up for the 2020 British Photography Awards and being shortlisted in 2021.
Now working with Hairy Biker, friend and North East icon Si King and his band King Cush, Neil and Si took time out to talk to Living North about their journey capturing the production of Si's latest album through Neil's stunning portraiture.

'As I got into my late 40s I realised that music retail was all I had really ever done. I had played in a couple of bands and really missed that creative outlet,' says Neil, reflecting on his career and love of music. 'I didn't have the time to commit to another band, so I wanted to do something different.
Around six years ago I picked up a camera on a family holiday and I enjoyed it so much that I wanted to give it a go properly, so I enrolled in a photography degree at Newcastle College, a full 30 years after leaving education.'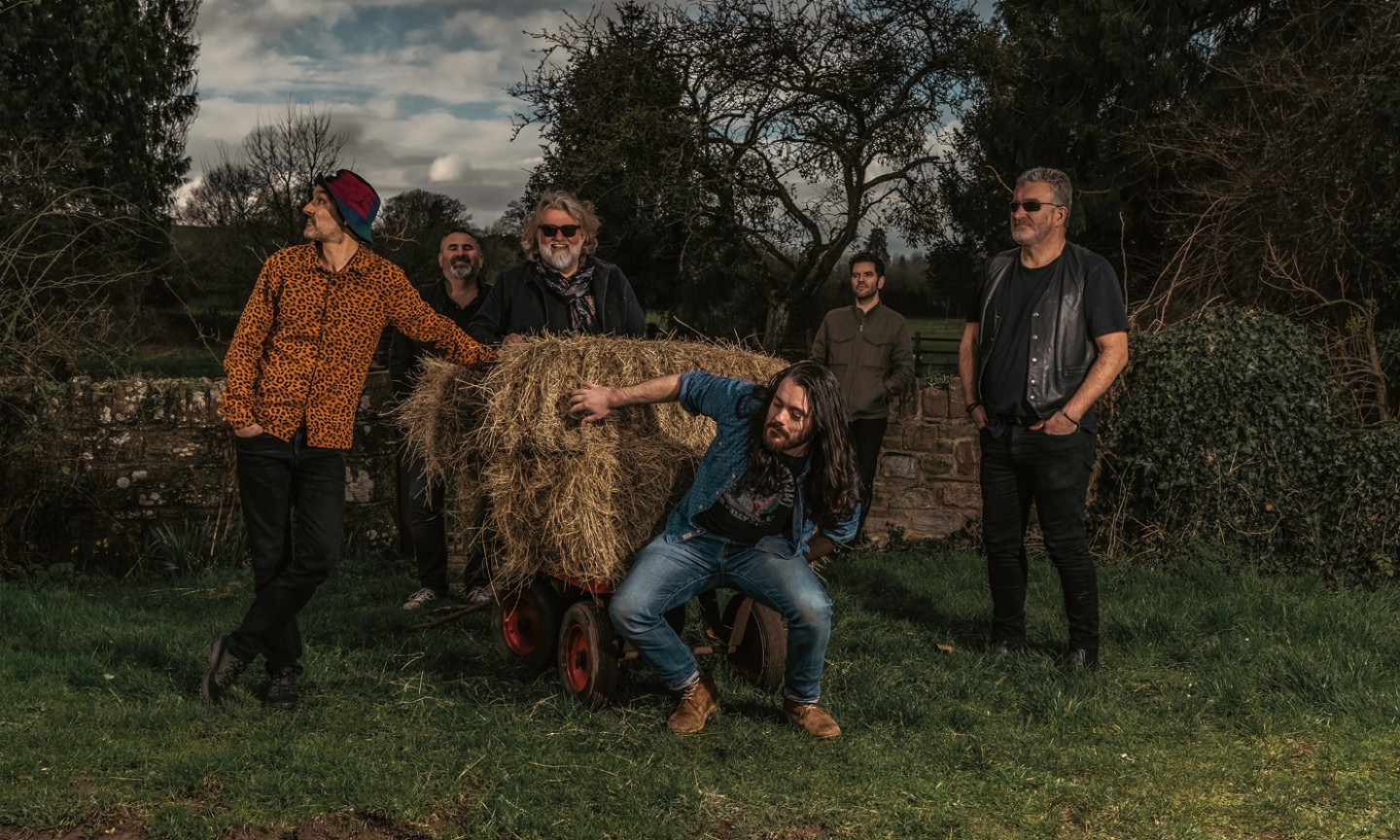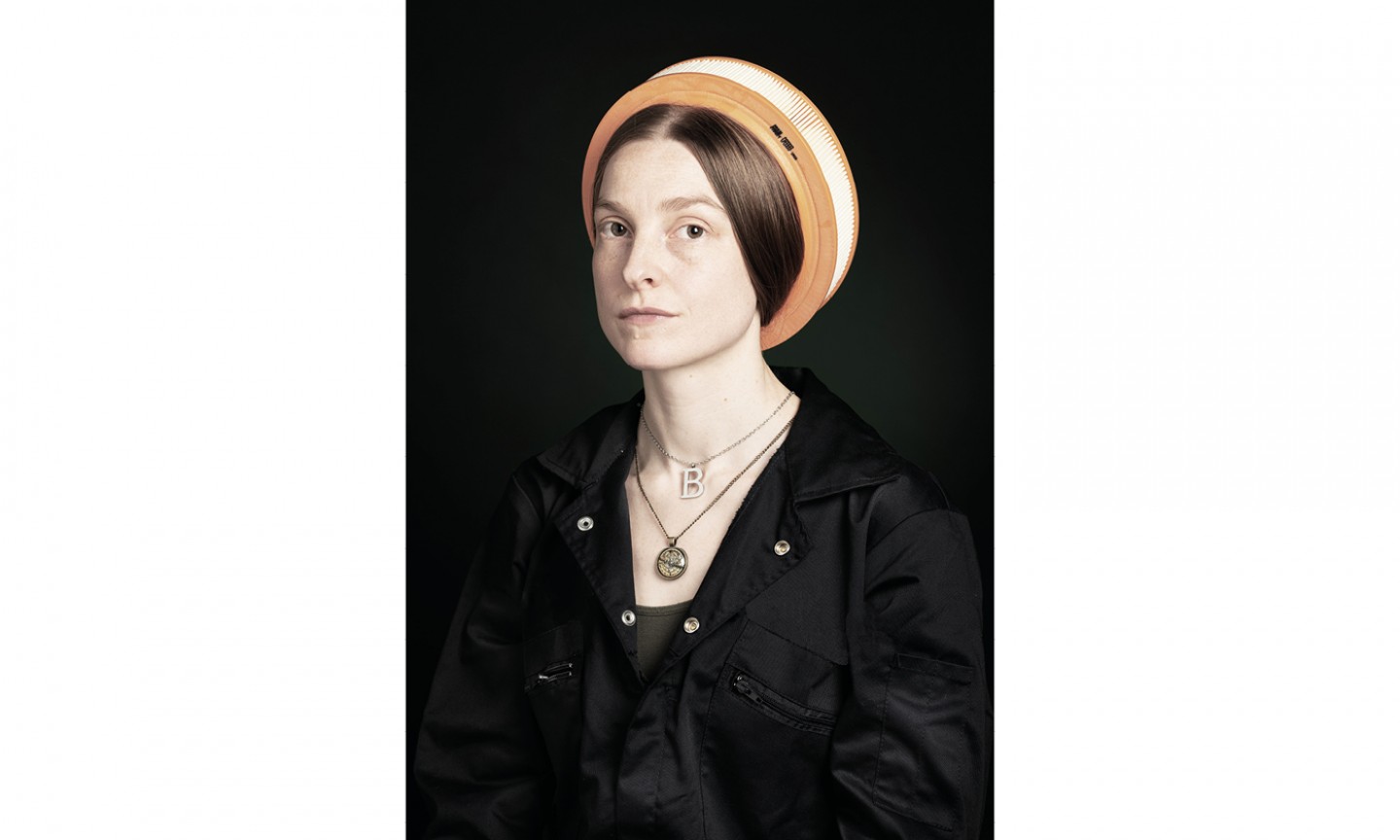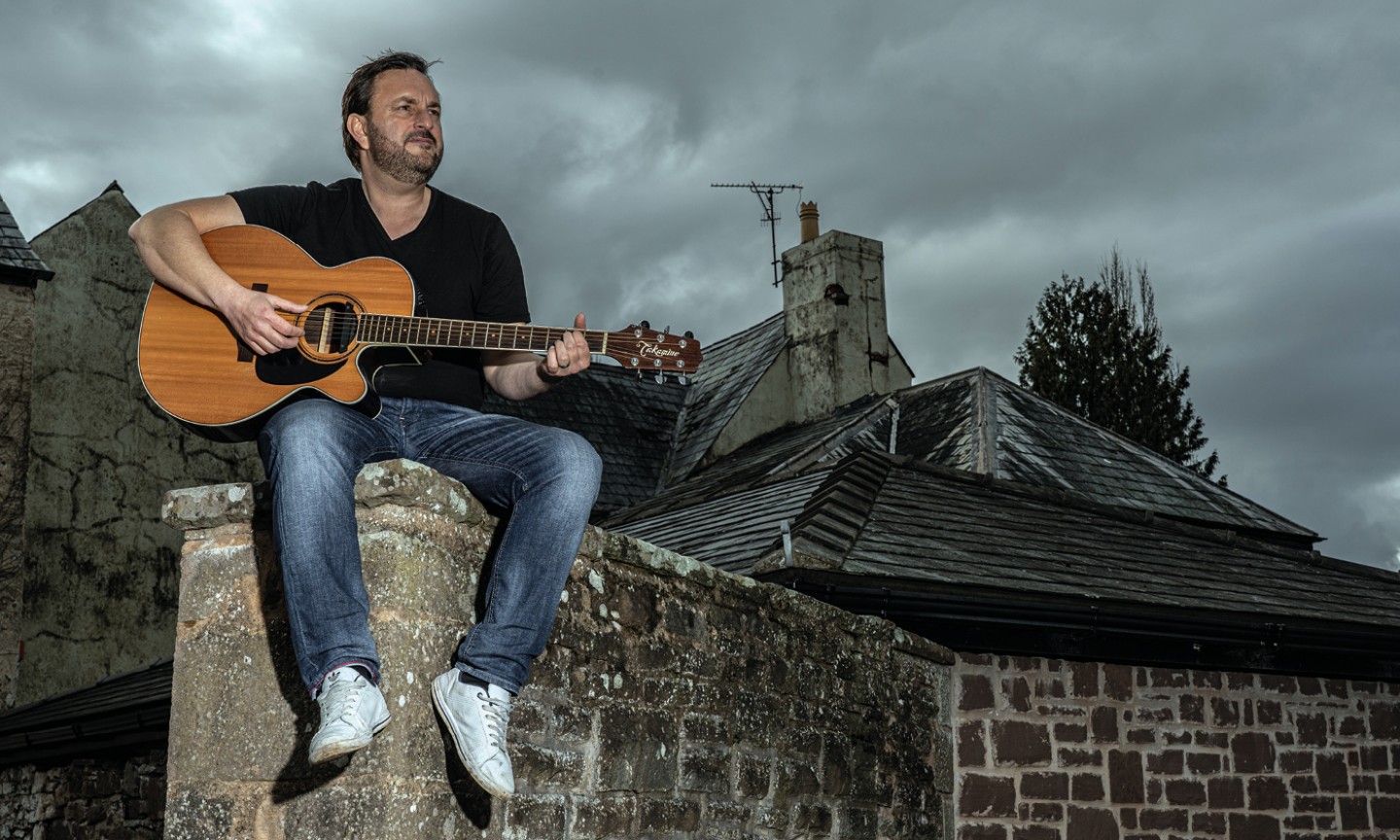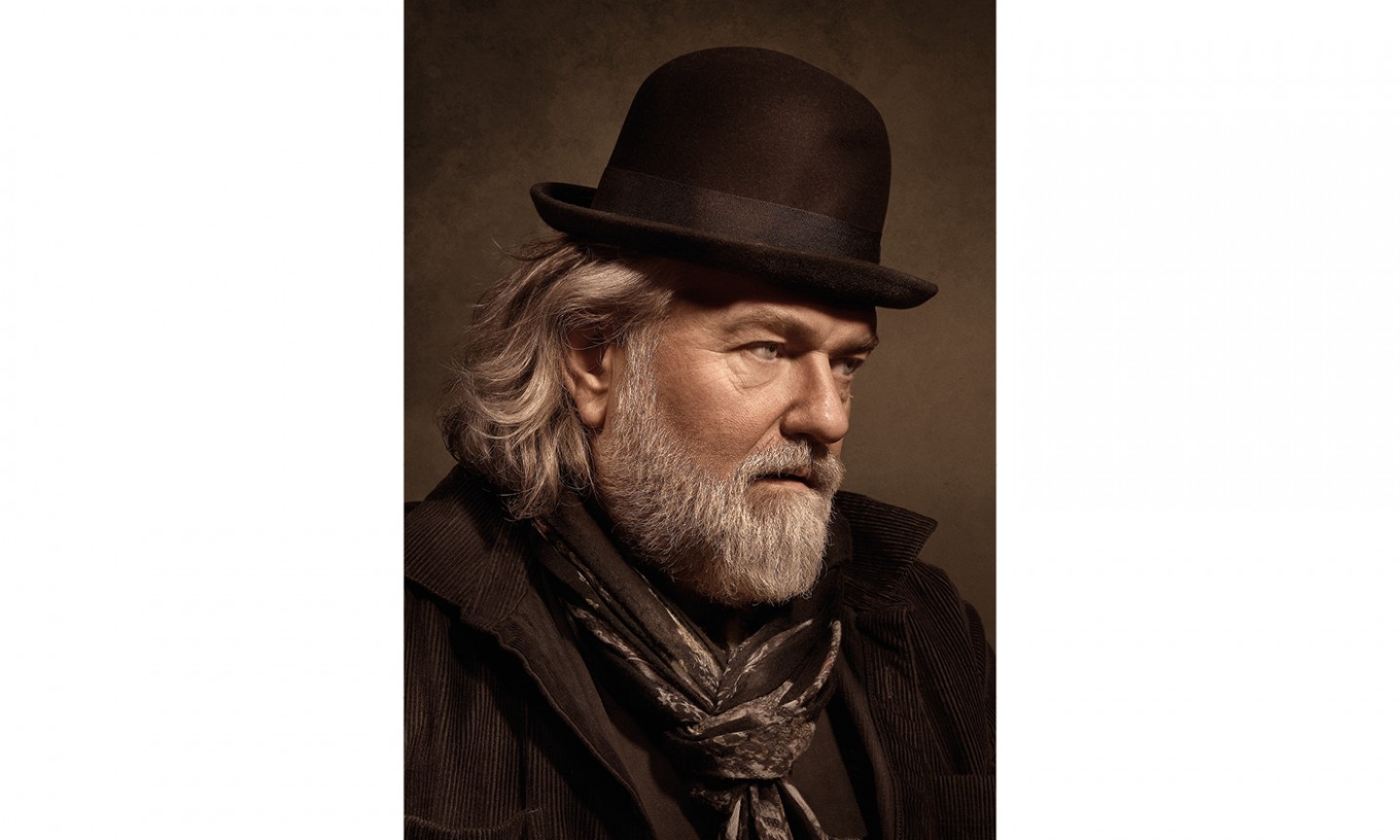 Returning to education can be a daunting prospect for anyone, but it didn't phase Neil, who shot portraits of his subjects inspired by Tudor art with an industrial twist, replacing props and clothing with mechanical items that hark back to the North's industrial past.

'I was inspired by the portrait of Anne Boleyn in the National Portrait Gallery, so I did a twist on it. I photographed a woman I work with who looked very regal, then dressed her as a mechanic and used a car air filter to mimic the headdress Anne is wearing,' Neil explains.
'My tutors thought it was great and told me to enter it into competitions. I made it into the final of the British Photography Awards in my first year, coming runner up in the end. I was invited to The Savoy in London with all these amazing photographers, I just couldn't believe it. It was an amazing experience.'

Neil has endeavoured to marry his love for music with his new love affair with photography. Still working as a manager at Newcastle's iconic music shop JG Windows, the shop became fertile ground for meeting brilliant musicians to photograph – including Si King of Hairy Bikers fame, and his band King Cush (formerly Little Moscow).
'I could bring my two passions together through photographing musicians and festivals,' says Neil. 'What makes musicians interesting to me is that they've seen it all, they've lived full lives and that makes for an amazing portrait. A lot of my work is inspired by bands like Joy Division and Depeche Mode.'

'It's remarkable how Neil brings the character and texture out of his subject's faces in the way he shoots,' says Si of Neil's work. 'His portrait compositions are nuanced, it's very rare. I've lived and breathed the visual medium all my life because it's something that fascinates me intellectually and aesthetically. When I saw his work I just remember thinking, "Woah, this bloke is properly talented".'

Si King needs little introduction. He's a writer, one half of the chef duo The Hairy Bikers, a broadcaster, and a musician. Most recently diving into a new project with his good-time band King Cush, Si took Neil with him on a journey to Rockfield Studios in Wales.

'I have a band called King Cush, it's a good-time band about jumping up and down and enjoying life, but it also has a positive social message,' Si laughs.
'Our music is very influenced by our background, we don't come from a place of privilege, and the privileges we have had have been hard fought for.
In the North East, everything is fought for, including identity. But people of our background do know how to party! That's where the root of our music comes from – it's feel-good music you can dance to that celebrates humanity and goodness in people.'
'I have a band called King Cush, it's a good-time band about jumping up and down and enjoying life, but it also has a positive social message'
Authenticity is important to Si, which is a part of the reason he wanted a genuine North East talent to document King Cush's all-North East band during the production of their new record, alongside legendary producer Nick Brine.

'We started off as a rock five-piece, and we had some great musicians involved in that. I had this vision in my head of this kind of soul-funk outfit, and when I get something in my head it becomes very difficult to shift. It became the central focus of what we wanted to do musically,' Si explains.

'There's nowhere else on the planet like Rockfield, there really isn't,' marvels Si. 'It's the most functionally dysfunctional place, and it lives in its own orbit. All of the facilities are from its era – the desks are from the 70s and nothing's made for purpose, even the echo chambers there have been built inside existing barns,' he explains.
'It's still a working farm, and the husband and wife owners Kingsley and Anne still run it. He's nearly 80 now, and he's a true eccentric. He and his family are remarkable; remarkable and completely bonkers!'

Rockfield was a dream come true for Si and Neil, both of whom stayed there during King Cush's record production.

'It's unbelievable,' says Neil. 'There was the piano Don't Look Back In Anger was recorded on, and where Freddie Mercury recorded Bohemian Rhapsody, looking up at the weathervane that inspired the lyrics "any way the wind blows", it's mind blowing,' he admits. 'I've taken a photo of Kingsley next to this blue Rolls Royce and you can see that same weathervane in the background.
I also took a photo of Nick Brine sitting on the famous "Wonderwall" that inspired Oasis, holding the guitar Noel Gallagher wrote the song with – the same wall where Noel first came up with the lyrics. Nick is so gifted and talented, he brings everything together wonderfully. That shot encompassed about three or four different stories of his past, it was a magical experience.'

'Nick Brine has worked with Springsteen, Bez, the Gallagher brothers, it's mental who's been in that studio,' adds Si. 'When you walk in for the first time, there's this feeling of proper musical legacy – standing in the footsteps of greatness. It's a spiritual experience for any artist.'

Now back from Rockfield, Si and Nick have lots to be excited about; Si and King Cush are performing at the Kubix Festival in July in Sunderland. Neil will also be there, doing his favourite thing – listening to fantastic North East talent and then immortalising them in photographs.

'Neil's story is wonderful, coming from working in retail all his life. He's had to chip it out all himself, he found his talent later on and there's a maturity to the way Neil shoots,' says Si.

'And the best part of this journey is that this is just beginning, I can't tell you how excited I am!' Neil concludes.

If you are interested in booking King Cush, contact Si's agent at gnelsonmanagement@gmail.com. Additionally, find more of Neil's portraiture at neilferryphoto.com

All imagery courtesy of Neil Ferry