Six Art Exhibitions to Visit and Workshops to Book in Yorkshire this April
From sensational sculptures to work by talented Yorkshire creators, there's plenty of amazing art to see in Yorkshire this month
These are the exhibitions and workshops you won't want to miss.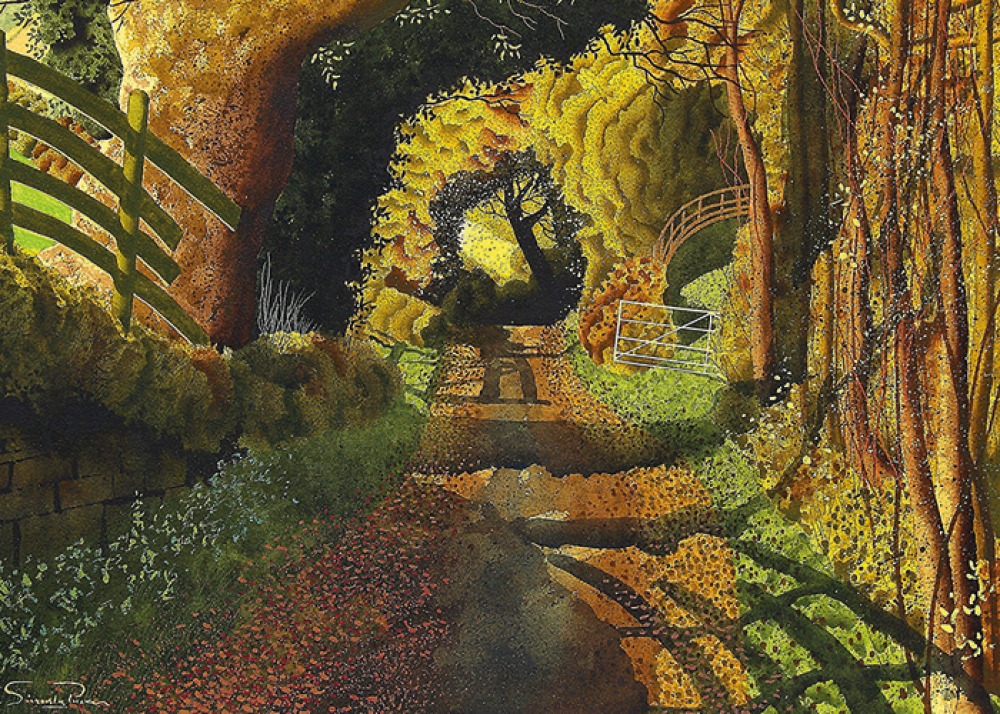 SIMON PALMER: OBSERVATION IN LANDSCAPE
4TH MARCH–11TH JUNE
Yorkshire Sculpture Park, Wakefield
ysp.org.uk
Regarded as one of the UK's leading watercolour artists, Simon Palmer's distinctive works are inspired by and celebrate the beauty of the Yorkshire Dales, particularly around Wensleydale where he has lived and worked for the last 40 years. This solo exhibition features a collection of 18 limited edition giclée prints of his original watercolour paintings. All works are for sale, with proceeds supporting YSP.
A BRUSH WITH YORKSHIRE: CLAIRE BAXTER
14TH–26TH APRIL
The Station, Richmond
01748 828259
thestation.co.uk
Claire Baxter is renowned for her iconic prints inspired by Yorkshire and the county's characters. The titles of each of her artworks and the anonymous characters in them play their part in capturing relatable and nostalgic stories. Don't miss this exhibition of her work at The Station.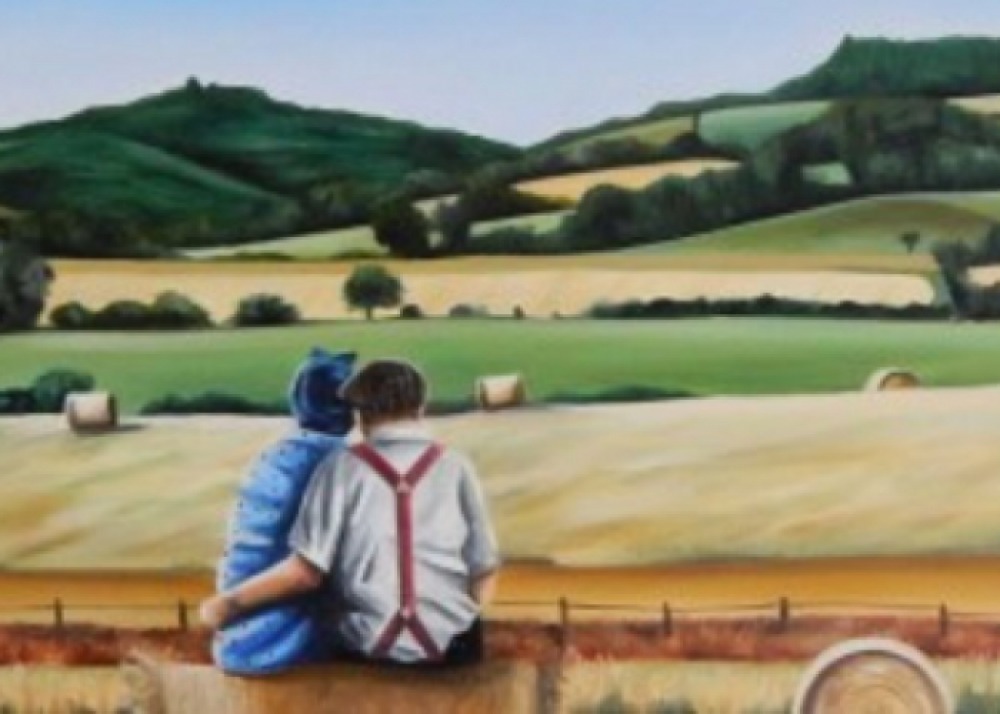 MEDICINAL PLANTS WORKSHOP
22ND & 23RD APRIL
Thorp Perrow, Bedale
thorpperrow.com
Experience nature's first aid kit hands-on with this exciting two-day workshop. Plants are ancient forms of medicine and the study and application of their many ingredients and benefits goes back to the beginnings of human existence. In this stimulating two-day workshop, you'll find out about the natural healing qualities of plants, trees and mushrooms in the Arboretum. There'll be interesting finds and uses for common plants from gardens, fields and hedgerows and surprising finds and uses in not-so-common plants as well. The workshop will take place outdoors so sturdy footwear, weather-appropriate clothing and gardening gloves are a must! Refreshments and a delicious lunch will be served. This workshop is suitable for adults and children.
ANDI WALKER: STITCHED STORIES
UNTIL 25TH JUNE
YSP Centre, West Bretton
01924 832631
ysp.org.uk
Stitched Stories is a response to a three-month project that took place as part of YSP's Summer of Love last year, and brings together 144 stories from visitors to the Park. Throughout the exhibition On Queer Ground in the Bothy Gallery, textile artist Andi Walker held weekly sessions, inviting visitors to share a memory and marks with a pencil on paper taped beneath the desk. These abstract drawings have been transformed into thread and fabric and a quilt made out of them will be on display at YSP Centre alongside a selection of drawings.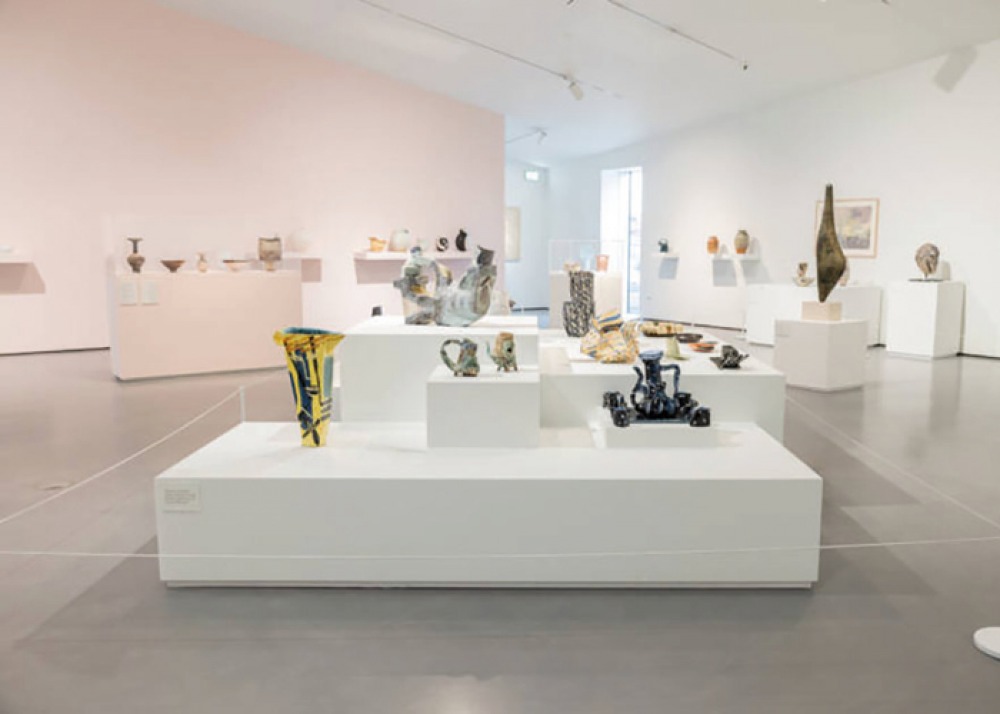 GEORGE FULLARD: LIVING IN A SCULPTURE
UNTIL JULY
Graves Gallery, Sheffield
0114 278 2600
sheffieldmuseums.org.uk
This exhibition is marking 100 years since the birth of George Fullard – one of Sheffield's most celebrated artists. Living in a Sculpture will display more than 30 of his pieces from Sheffield's own collection alongside a series of loans. Expect to see familiar Sheffield landmarks, and you'll also find his sculptures in the Upper Chapel courtyard.
THE ART OF THE POTTER: CERAMICS AND SCULPTURE FROM 1930 TO NOW
THROUGHOUT 2023
The Hepworth Wakefield
01924 247360 hepworthwakefield.org
Go potty for this exhibition which celebrates Wakefield's ceramics collecting since the 1930s and will shine a light on a variety of artists. You'll see work by Michael Cardew, Samuel Haile, Hans Coper, Bernard and Janet Leach, and Lucie Rie as well as recent acquisitions to the growing collection including those by Alison Britton, Elizabeth Fritsch, Gwyn Hanssen Pigott, Ewen Henderson, Akiko Hirai, Ryoji Koie and Magdalene Odundo.