Three Deliciously Comforting Recipes for Autumn
Embrace the new season with cosy and comforting recipes, perfect for a lazy Sunday
In her latest book, chef and recipe writer Sophie Godwin has covered every type of Sunday - from super savoury breakfasts to feasting with friends and family. Here she shares three of her favourites.
Harissa Fennel Rigatoni
Harissa is my go-to spice paste for whenever I want a big hit of flavour with minimal effort, and it's especially good in pasta. I love fennel, but if you're someone who is usually put off by its strong flavour, try it here. Caramelised and soft, it adds texture and complexity to what is basically a very simple cherry tomato sauce.
Pea, Feta and Hazelnut Risotto
This is one of my bestie Pops's favourite meals. It's one that I cook when we're all in need of a pick-me-up; there's something about eating a vivid green bowl of food that can't fail to make you smile. The secret here is blitzing half the peas into a purée, and stirring it through the risotto at the end. It's super fresh and vibrant.
Prune Sticky Toffee Pudding
This recipe came about by accident; I didn't have any dates, so I swapped them out for prunes instead. The result was better than the original. Baking in a loaf tin then slicing and reheating in sauce gives the best sauce-to-sponge ratio; shoutout to my girl Ells for this revelation.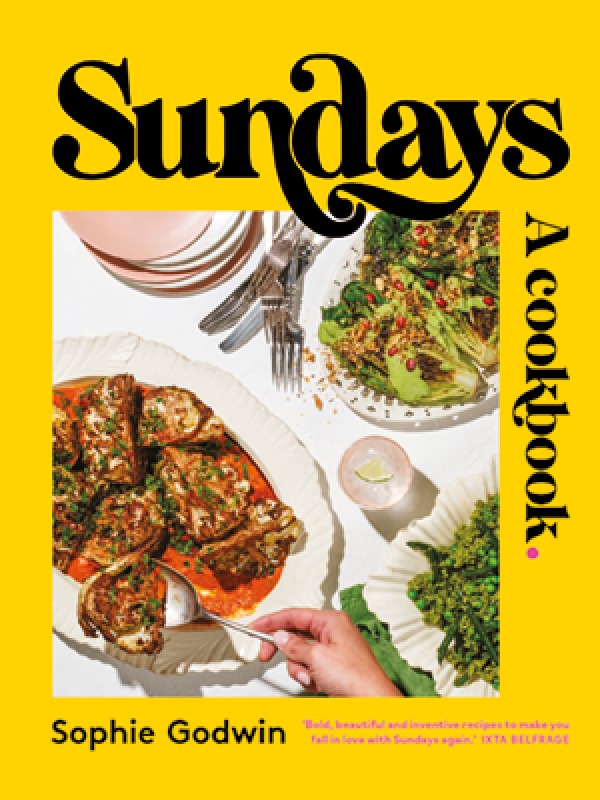 Sundays: A Cookbook by Sophie Godwin (£20, Murdoch Books)