Three Deliciously Simple Recipes by Jane Lovett
Try these three recipes from Northumberland-based food stylist, cook and recipe developer Jane Lovett's new cookbook
Deliciously Simple is filled with easy, fast and fresh recipes for all occasions.
Bacon, Blue Cheese and Spinach Gnocchi
A lovely comforting bowl of creamy gnocchi, spiked with bacon and blue cheese. The gnocchi are fried, therefore everything's cooked in one pan - it really couldn't be much simpler.
Duck Breast with Cannellini Bean Ragout and Plum Sauce
This is a speedy and very tasty supper, which can easily be doubled. Just use a slightly larger frying pan. The ridiculously easy plum sauce is very good with duck legs, too, and lasts for weeks in the fridge.
Raspberry and White Chocolate Cake
Raspberries and white chocolate are right up there as far as flavours matched in heaven go! Although rustic, this is quite an indulgent, versatile cake, good as a pudding or for any time of the day. Light and fluffy the day it's cooked, the longer it keeps, the more damp it gets, in a nice syrupy way. So, if you're after a little more moisture, especially if serving as a pudding, make it a day or two in advance.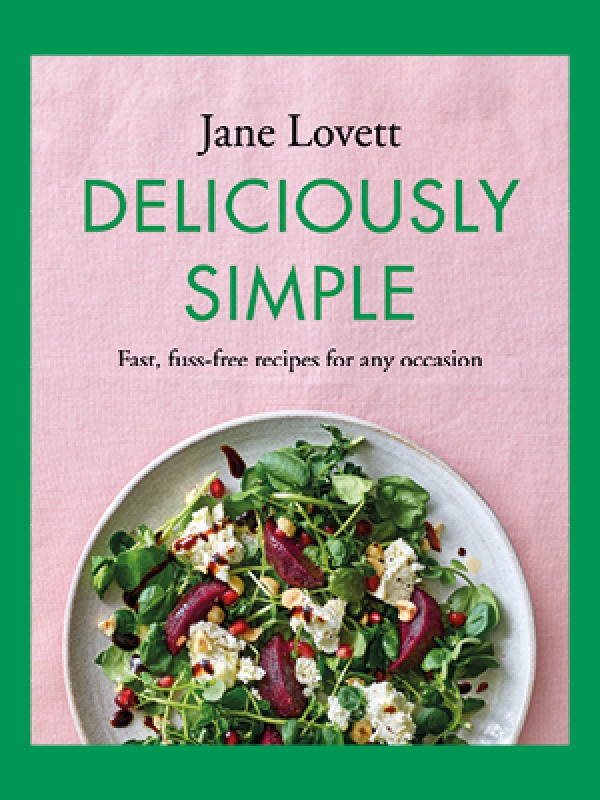 Deliciously Simple by Jane Lovett (Headline Home, £26)