Three Spanish Recipes From Award-Winning Chef, José Pizarro
For award-winning chef José Pizarro, cooking is all about making memories and creating special moments spent with family and friends
In his new book he travels back to the family home in Spain to find inspiration, and shares three of his favourite recipes with us.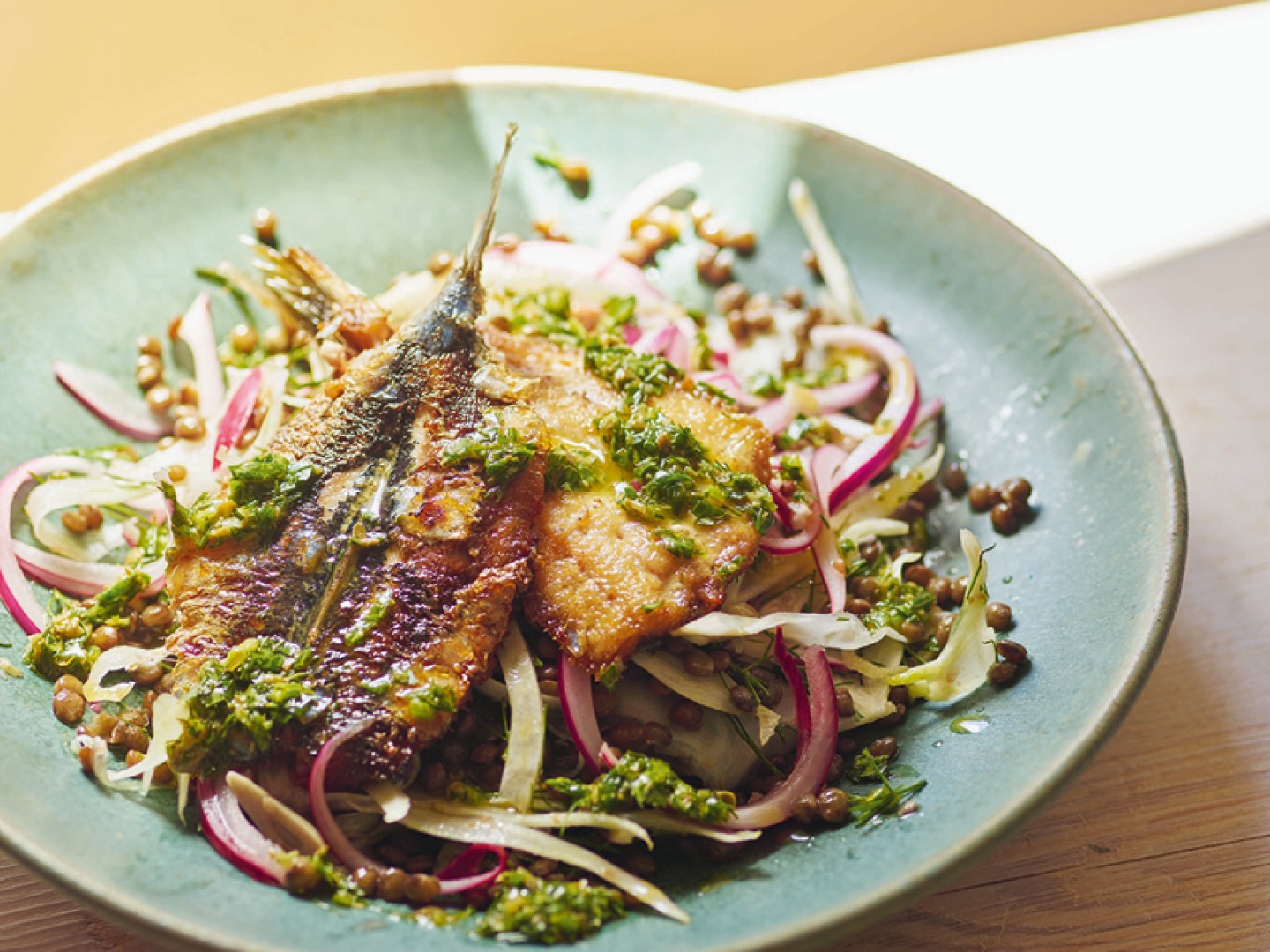 This recipe has come a very long way with me: I've been making it since I was working at Eyre Brothers. I don't play around with it much, because it really works just as it is. Sometimes I make it with anchovies, but here, I'm doing it without.

The first time I saw salsa verde being made this way, I was a bit baffled, because in most parts of Spain, a salsa verde is actually a very light white sauce: it's very popular in the Basque country, where they make a gorgeous dish involving hake, white asparagus, clams, peas and plenty of parsley. This zesty green version pairs perfectly with the fried sardines and earthy lentils.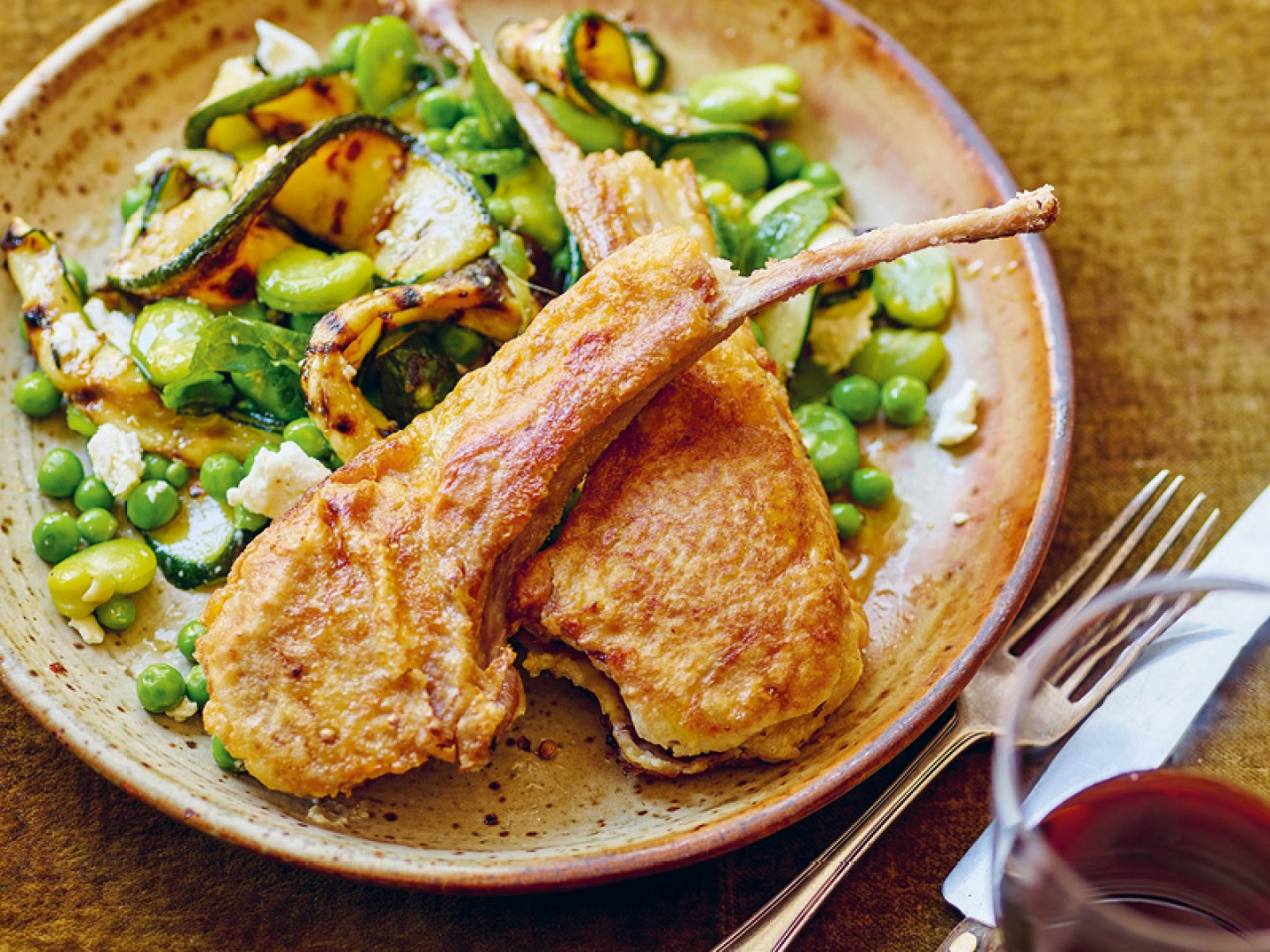 This is a favourite dish of my mum's – in fact, everyone at home loves it. Normally, you would just cook the cutlets on the grill or barbecue, but here I've fried them for a lovely, crispy finish.

These tasty cutlets are great for a picnic as they taste just as good cold, dipped in mayonnaise. We've used baby lamb here; if you use older lamb, you might prefer to trim off some of the fat. But, as I always say, in the fat is the flavour!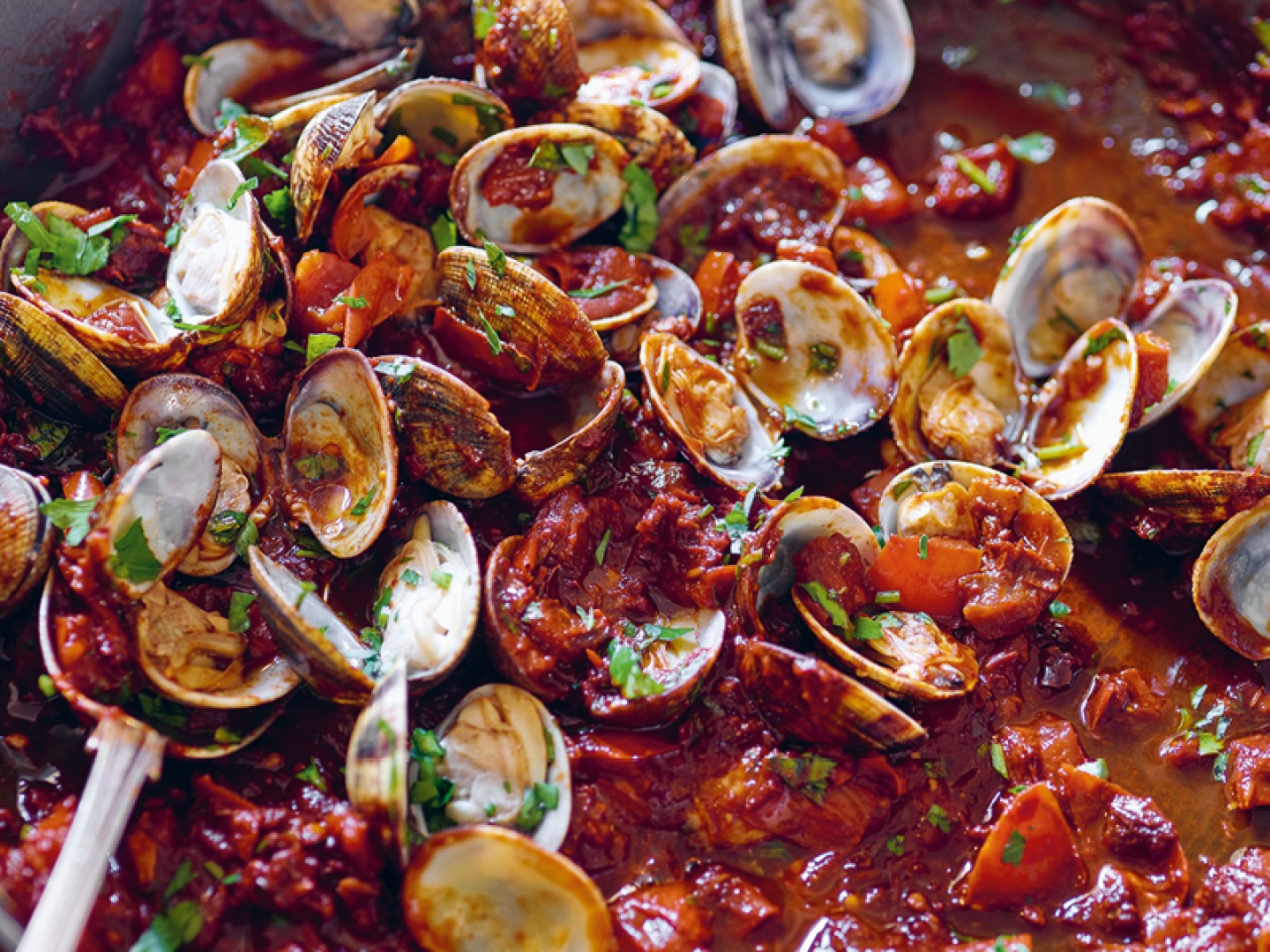 For me, clams are such a beautiful thing to cook – and, of course, to eat. I really love these sweet little shellfish, as they're so succulent and versatile. With so many different types of clams available, it's exciting to explore different ways to cook with them – or you can even just eat them raw. When I was a child, when we would travel down to Andalusia, our neighbouring region, to visit extended family, my mum would cook clams simply with Fino sherry, and we'd enjoy them with a rice dish.

Here, I'm using different spices, which at first you might think are too strong and will take away from the flavour of the clams. Don't worry, this is not the case. Follow the recipe and cook the clams properly bring out those flavours of the sea, and then you'll notice how well this goes with the heat from the chillies. Just perfect.