What To Do If the Sun Finally Makes An Appearance This Weekend
Touch wood, and according to the Met Office, summer is due to arrive this weekend but many of us have forgotten what to do with a good weather day
From the start of the football season to lots of fun festivals, as well as the best places to sip on Prosecco outdoors, here's everything you'll want to do this weekend.
Admire the art…
NOVUM is a multi-art festival transforming Newcastle Civic Centre into a live music venue for the first time this weekend. From Friday to Sunday there will be free music events and hands-on workshops led by artists. The focal point of the festival will be a sculpture designed by French artist Olivier Grossetête, called Monumental Construction, but built by the local community. The Civic Centre and surrounding gardens will become a 'cultural playground' filled with activities, performances and installations.
Crazy about cars…
The UK's largest family-friendly VW show is back at Harewood House this weekend. Taking place from Friday to Sunday, expect a full weekend of live entertainment, music, food and drink, and of course VW's galore. The event caters for more than just car enthusiasts, with plenty of family-friendly activities and to make the show even more exciting, this year's theme is all about Sci-Fi and Outer Space. Visitors are invited to come along dressed as their favourite characters for a chance to win a prize at the fancy dress competition.
To the circus…
Searching for a thrilling day out for all the family? Planet Circus is fast emerging as one of the leading names in circus entertainment and this weekend you can see their show-stopping performance in Scarborough. Combining traditional circus entertainment with a modern twist, expect to see everything from foot juggling to a wheel act and swinging trapeze skills. For stunt-lovers, The Globe Of Speed will have you on the edge of your seat as the incredible team of Freestyle Motocross Cyclists ride around the sphere, hitting speeds of 70mph above your head!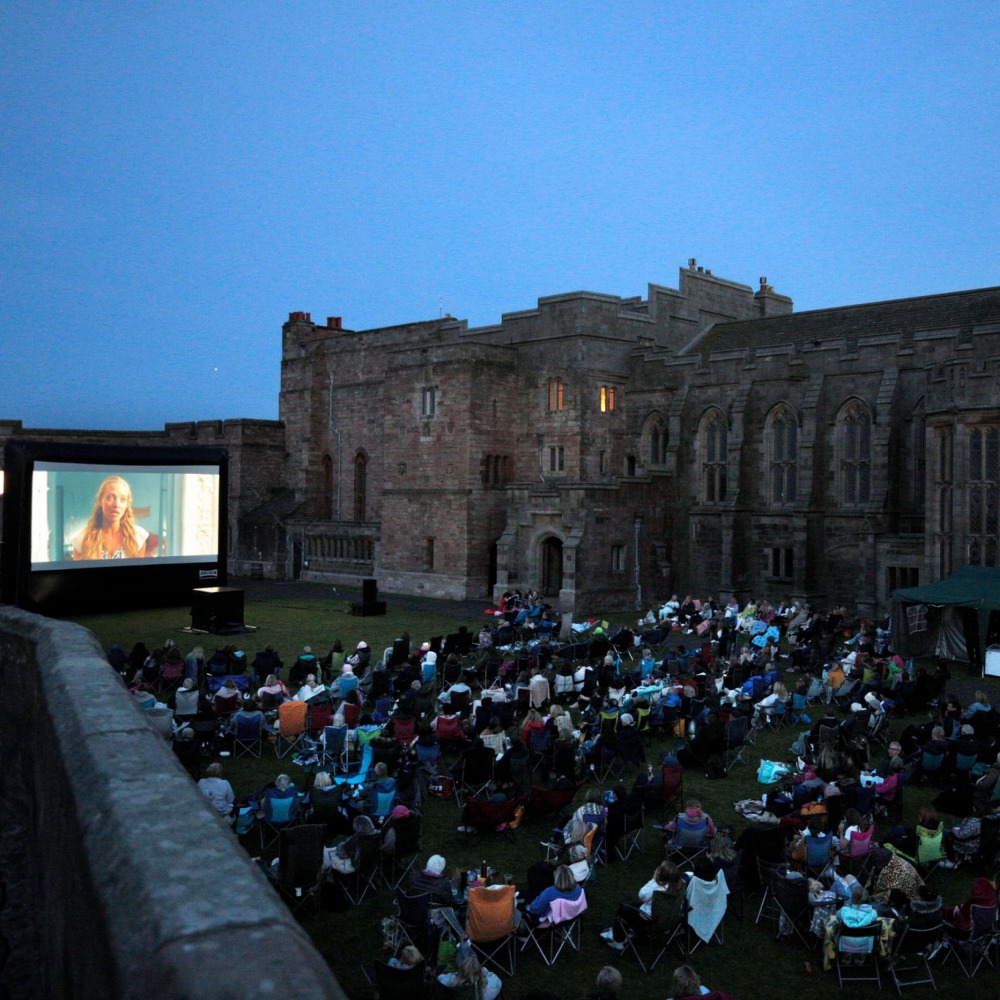 Go wild…
Summer concerts are back with a bang and Yorkshire Wildlife Park's own unique stage is the perfect place to raise a glass and dance the night away at an open-air show. This Saturday you can see platinum-selling band The Vamps take to the stage, celebrating 10 years since the band's formation, and they will be playing some of their greatest hits to mark the occasion. Supporting the band will be independent singer-songwriter Alfie Sheard who accumulated tens of millions of views of him busking the streets of Doncaster.
Shoot your shot…
While for some it's just the 12th day of August, for others the Glorious Twelfth is a crucial day on the calendar as it marks the start of the shooting season for red grouse. Whether you're an experienced gun, a novice, or just helping out with beating, there are so many ways to get involved on the 12th. Another great way to celebrate is getting into the kitchen – why not make these delicious grouse sausage rolls from Michelin-starred chef Tom Kitchin.
Get outdoors…
Bamburgh Castle's Outdoor Cinema returns this weekend in the castle's Inner Ward. Choose between Dirty Dancing on Friday night or Mamma Mia on Saturday, bring a picnic or tuck into fresh fish and chips from the on-site van. In Yorkshire, the grounds of Castle Howard have been transformed into an outdoor cinema this summer and there's a variety of must-see screenings this weekend. From the Super Mario Bros Movie and Matilda the Musical, to Top Gun: Maverick and Pretty Woman, not to mention a special sing-a-long showing of The Greatest Showman, there is something for the whole family every day.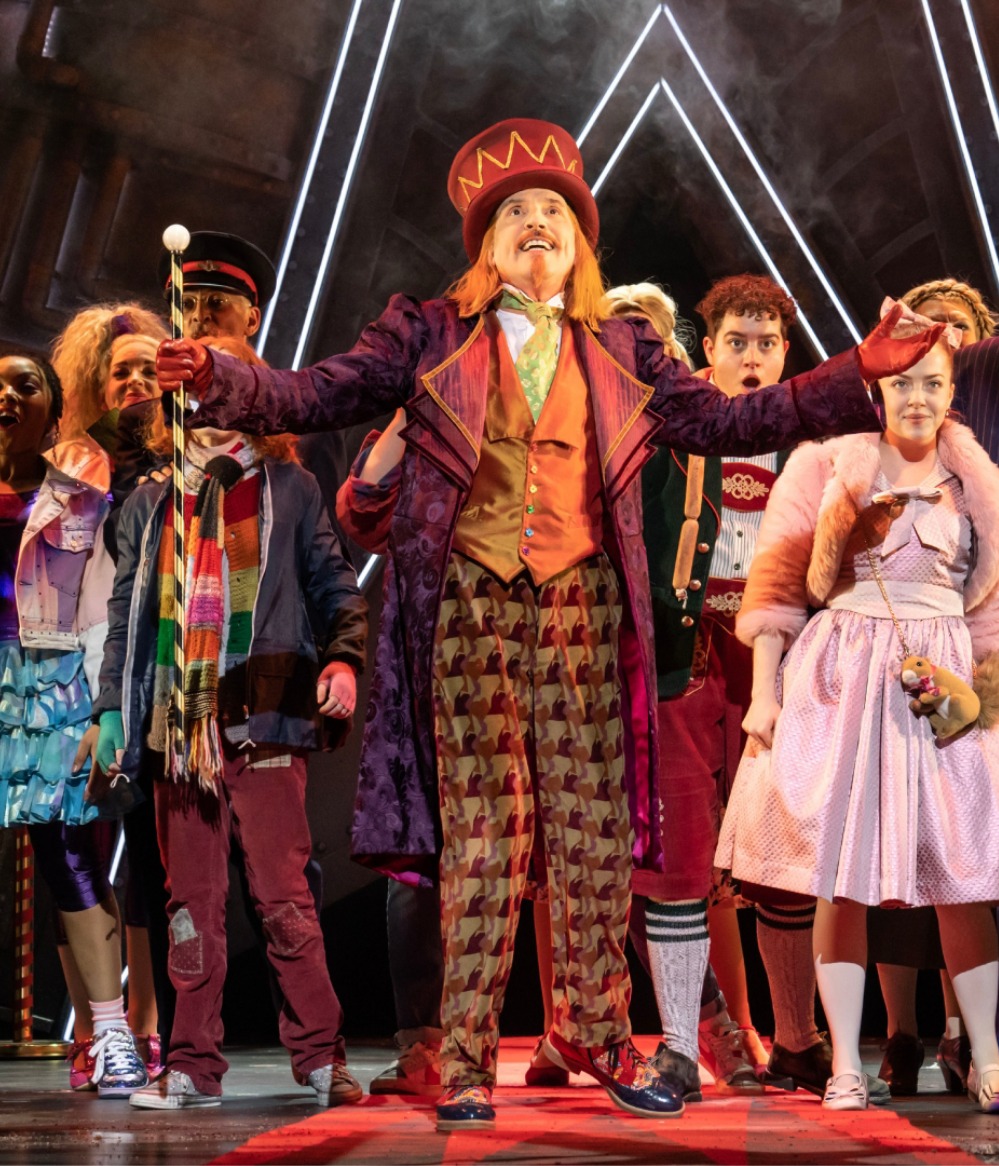 Don't miss…
When Charlie Bucket finds one of the five golden tickets to the Wonka Chocolate Factory, he can't wait to feast on all the sweets of his dreams. But beyond the gates, he discovers more than just remarkable edible delights… Escape to Roald Dahl's world of pure imagination this weekend, by going to see Charlie and the Chocolate Factory The Musical at Sunderland Empire. As part of its first ever UK and Ireland tour, the musical features all-new numbers from the multi award-winning songwriters of Hairspray. With the last performance this Sunday, every ticket is golden so make sure to book yours fast! If you miss out, the tour will take in Hull's New Theatre in September so why not book now for a back-to-school treat.
Pop a bottle (or two)…
Sunday is National Prosecco Day and at Living North we think that's an occasion that deserves to be celebrated! From fruity favourites to a twist on an old classic, here are three fabulous Prosecco cocktails to try this weekend. Or since the weather is looking like it's set to play ball, why not head out to enjoy some Prosecco in the sunshine instead? We've picked out our favourite rooftop bars and outdoor drinking spots across Yorkshire and the North East so you can sip in the sun. Find them all here.
Kicking off…
Football lovers rejoice, the Premier League season kicks-off once again this weekend. On Saturday, Sheffield United take on Crystal Palace at home at 3pm, followed by a strong Newcastle United team which will play Aston Villa at St. James' Park with kick off at 5.30pm. There are also a number of Championship matches on Saturday too, with Leeds United, Huddersfield Town, Hull City, Sheffield Wednesday and Sunderland all playing respectively. England's Women's football team are playing Columbia in the quarter-final of World Cup this Saturday morning (11.30am), and we're hoping to see them win too.