What to Expect from Northumberland's Book and Film Festival, Alnwick Story Fest
A new festival in Alnwick hopes to spark creativity in the market town by celebrating its unique culture. Here's exactly what you can expect from Alnwick Story Fest
Alnwick Story Fest is a book and film festival taking place between 24th and 26th February, and this inaugural event will celebrate the power of stories to transform lives and spark imagination. Visitors are invited to have fun, make new friends, learn new skills and meet inspiring creatives.
Originally from Blyth, Suzy Walker is a journalist who has just moved back to Alnwick after 30 years as a magazine editor in London, and the brain behind the project. 'Our aspiration is to make Alnwick the story town of the North,' she says. 'I was wanting to meet some creative people so I went to The Accidental Bookshop for a book launch with author Tricia Cresswell and I suggested launching a book festival.
'There's so much creativity in the town. Obviously there's Barter Books, then we've got The Accidental Bookshop and the Alnwick Lions Bookshop – there's such a celebration of books in the area. I went to the castle, the gardens, Barter Books, the Playhouse and Bailiffgate and asked if they'd help us – and they all said yes. They offered to host the events, so I just had to find the speakers. Everyone was so generous.'
Headliners include LJ Ross, Ann Cleeves, BBC's Dr Janina Ramirez, celebrated travel writer Michael Booth, Davina McCall's life coach Michael Heppell, Radio Four's award-winning producer of book of the week Liz Allard, Dan Jackson author of bestselling The Northumbrians (which Suzy is currently reading to learn more about the area's history), and Michael Chaplin, author of Newcastle United Stole My Heart.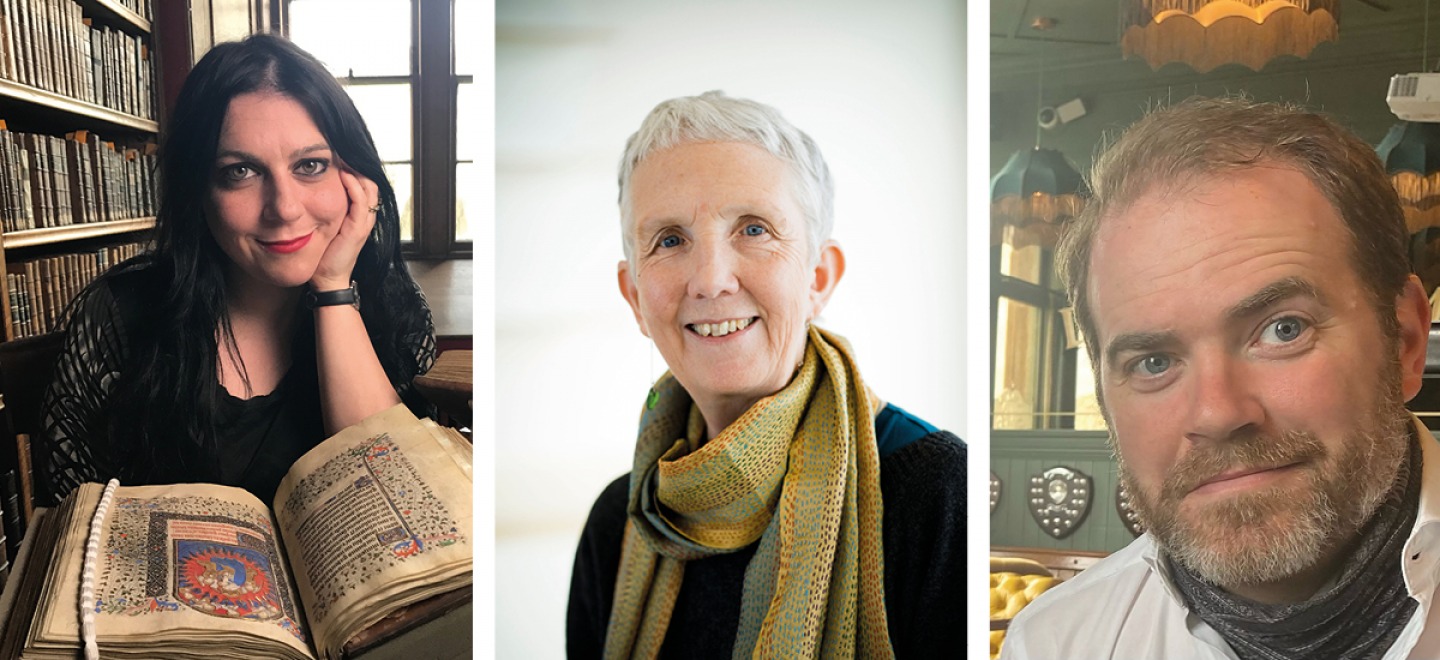 'It feels like there's a kind of magic happening in Alnwick,' Suzy continues. 'All these creative people are coming together to do this and we've created this brilliant new festival that I'm so excited about. Everyone was so fed up and so down, possibly part of that post-Covid slump, so bringing an idea in to focus on creativity, hope and stories, not only brings everyone together, it's also making everyone happy. Some people questioned whether we'd be able to pull it off but everyone has been so supportive – it's been amazing.
'LJ Ross has been incredibly generous and she has sponsored a completely new prize; The Northern Film Prize. We've got one for amateur filmmakers and one for professionals with an £1,000 prize. That's incredible. The Dungeon & Dragons film (starring Chris Pine and Hugh Grant) was filmed in Alnwick, and the creators are also joining forces with us. The assistant director is helping us judge the film prize, which is amazing. Having these people supporting us is absolutely fantastic. Harry Potter has been filmed here, Downton Abbey has been filmed here – let's play on that. Let's use that as our foundation to attract more creativity into the area.'
The theme this year is 'transformation' and the festival will be full of interactive events exploring and celebrating stories. 'Everyone thinks that all the creativity and arts is happening down south, but no,' Suzy argues. 'We want Alnwick to be the creative heart of Northumberland. We want to attract writers, filmmakers and people who want to make creativity the centre of their lives. Whether it's those who are writing their books in their spare time, or making it their career, we want to encourage people to take creativity seriously here.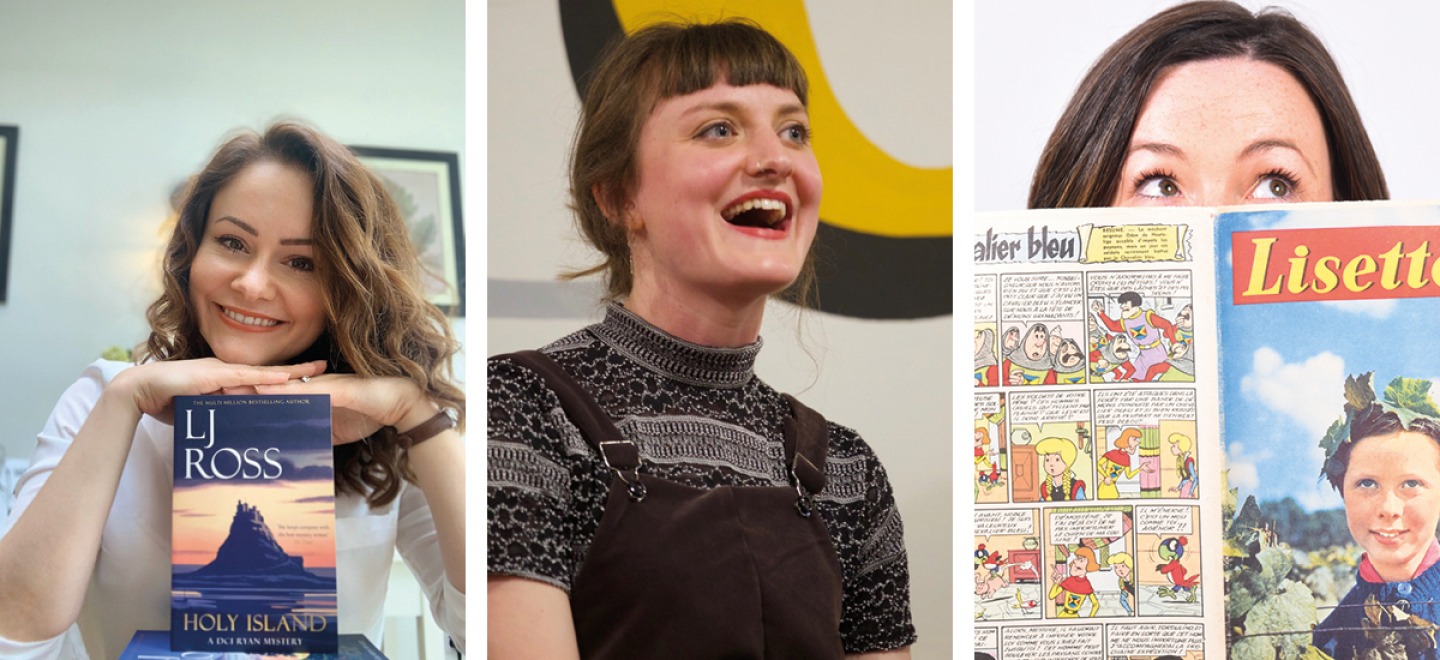 I think there's a whole story here about the cultural renaissance of the North. There's a huge film studio opening in Sunderland, the BBC are running their Comedy Festival in Newcastle and in Northumberland, I want to make Alnwick the cultural beating heart of inspiration.'
Suzy says the key to inspiring visitors is the interactivity which is encouraged in each event. 'A lot of the events focus on aspects like how to write a book, how to write for radio and how to make fantastic films,' Suzy says. 'We also have a huge programme for children, where we'll bring stories to life. I was lucky enough to win a scholarship to Central High in Newcastle so I was given the opportunity of a brilliant education and that might have saved me from a different path I could have gone down. I'm passionate that stories and creativity can really help us, and transform the way we see the world. For me, that's what Alnwick has. I feel quite emotional about that.'
Suzy hopes that by bringing the community together, the festival will also support the local economy. 'It's a really tough environment for independent retailers right now,' she explains. 'Helen Stanton who owns The Accidental Bookshop is helping us with the independent bookstores and we'll be weaving a lot of our events within the shops because retail needs as much help and support as possible. The Gruffalo will be going into the local shops, we're going to have Peaky Blinders nights and a silent disco.
'If you are going to spend your money, do it with a local shop; put it back into our community. Alnwick Story Fest is a community interest company. It's not about making profit, it's about putting this money back into the community. That's so exciting for us.'
Our Arts Editor's Top Picks
The Story of Alnwick
Sunday 26th February
12pm–1.30pm
Barter Books and around Alnwick
Take a tour of the town with local historian Nick Lewis and discover its Anglo-Saxon roots, what happened to the town walls, and what plans there were to keep Napoleon and Hitler at bay.
Fantastic Films and How To Make Them
Saturday 25th February
2.30pm–3.30pm
Alnwick Castle Courtyard
Join best-selling author LJ Ross and a panel of filmmakers at Alnwick Castle to learn how to create and produce films that transform lives. Plus, they'll be announcing the winners of the Northern Film Prize.
The Poison Dinner
Saturday 25th February
7pm–10pm
Alnwick Garden Event Space
Join LJ Ross for a three-course dinner at The Alnwick Garden for the launch of her upcoming DCI Ryan mystery, The Poison Garden. Collect your free copy of The Poison Garden at the dinner – if you make it out alive.
How to Talk to Ghosts
Friday 24th February
8pm–9pm
Alnwick Playhouse Studio
Caroline Green's new series of crime novels focus on a specialist supernatural crimes team. Find out where she found her inspiration and if you can really talk to ghosts.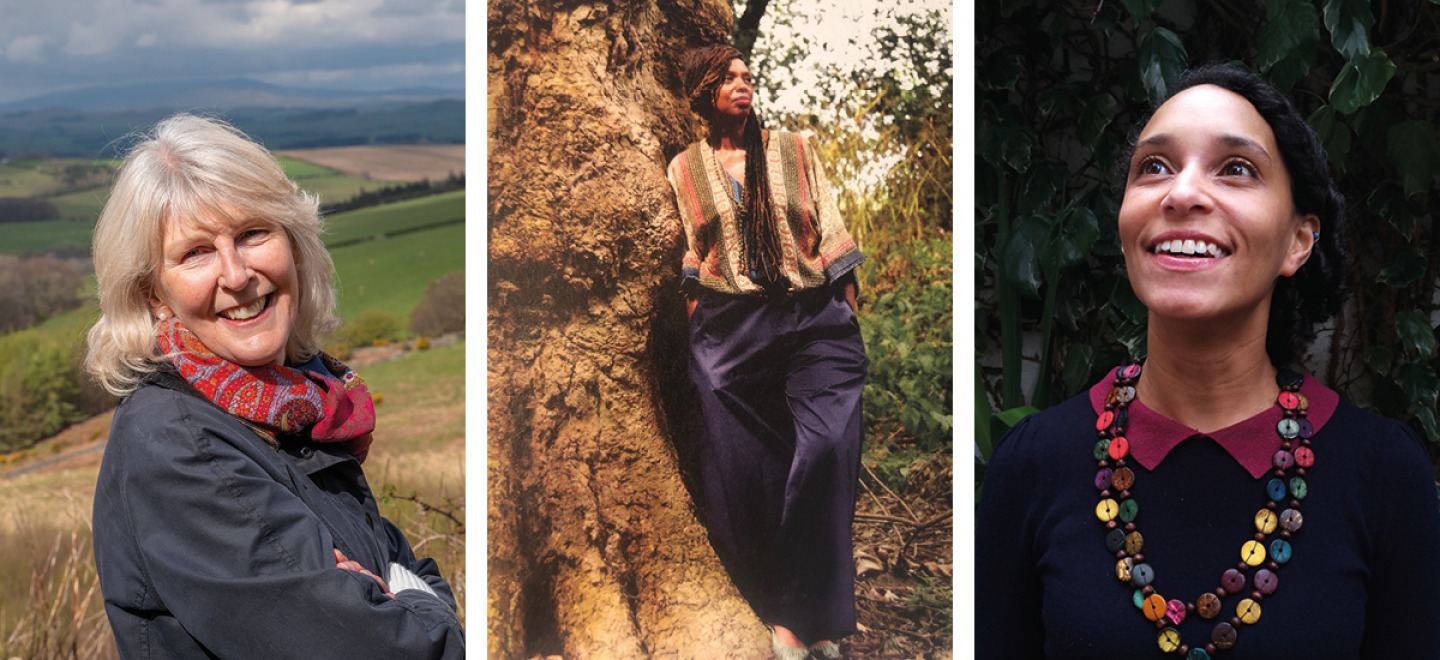 Find out more and book your tickets at alnwickstoryfest.com.