Where to Eat in Richmond: The Best Restaurants, Pubs and Bars
Take your pick from these foodie delights for your next visit
We know you'll love these top picks as much as we do.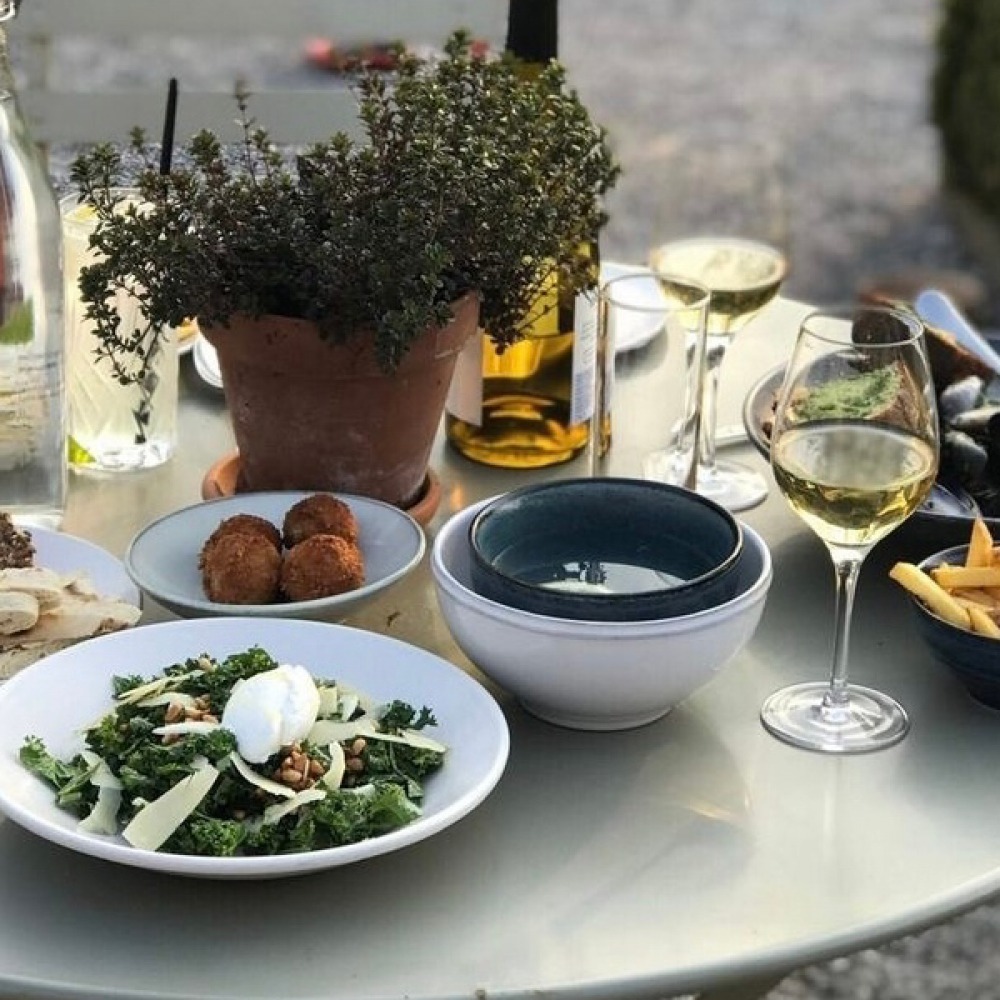 The Coach House at Middleton Lodge
Kneeton Lane, Middleton Tyas, Richmond DL10 6NJ
01325 377977
middletonlodge.co.uk
The chefs at The Coach House work closely with their gardening team to bring sustainably-focused food from the estate to your plate – and they work with local producers to bring you the best the North has to offer. Their seasonal dishes are always packed full of flavour, from smoked salmon crumpet with poached Wensleydale eggs to grilled Hartlepool mackerel with garden chervil mayonnaise. Whether you're celebrating or treating yourself, you can be sure of a relaxed dining experience within characterful surroundings.
The Burgoyne Hotel
On The Green, Reeth, Richmond DL11 6SN
01748 884292
theburgoyne.co.uk
The menu at the Burgoyne's 1783 Bar and Restaurant is all about fine dining in a relaxed and informal setting. The chefs here are passionate about home-grown food and they grow their own produce in their kitchen garden. Their eggs Benedict with Yorkshire ham is a real hit, but our highlight is on the dinner menu – the duo of spring lamb (lamb rump, ballotine, sticky red cabbage, pommes Anna, baby roast veg and a red wine jus).
The CB Inn
Arkengarthdale, Richmond DL11 6EN
0333 7000 779
cbinn.co.uk
Offering local, seasonal food and a warm atmosphere, The CB Inn is a popular destination for locals and tourists alike. The inn is close to the mid point of the Coast to Coast walk and adjacent to the dramatic Stang (one of the world's great cycling climbs), making it the perfect spot to refuel with some homely English pub grub.
The Black Bull Inn
Moulton, Richmond DL10 6QJ
01325 377556
theblackbullmoulton.com
The Black Bull prides itself on being a pub with good food, rather than a restaurant and a bar. Expect a welcoming pub atmosphere but with a menu that is a cut above. Its seasonal à la carte menu showcases the best of local produce, and they source their fruit and vegetables from their very own kitchen garden at Mount St John in Felixkirk.
Frenchgate Hotel
59–61 Frenchgate,Richmond DL10 7AE
01748 822087
thefrenchgate.co.uk
Dine in elegance in this Georgian dining room as you make your way through their dreamy menu with more than a dash of French inspiration. Both relaxed and stylish, you'll feel perfectly at ease in this peaceful restaurant, with soft lighting, fine glassware and traditional oak tables.
The Heifer
The Green, Scorton, Richmond DL10 6DH
01748 811357
theheiferscorton.co.uk
A contemporary bar and restaurant overlooking the village green, The Heifer has charming nooks and crannies to hide away in. The unusual menu uses locally-sourced produce but keep an eye out for their inventive specials.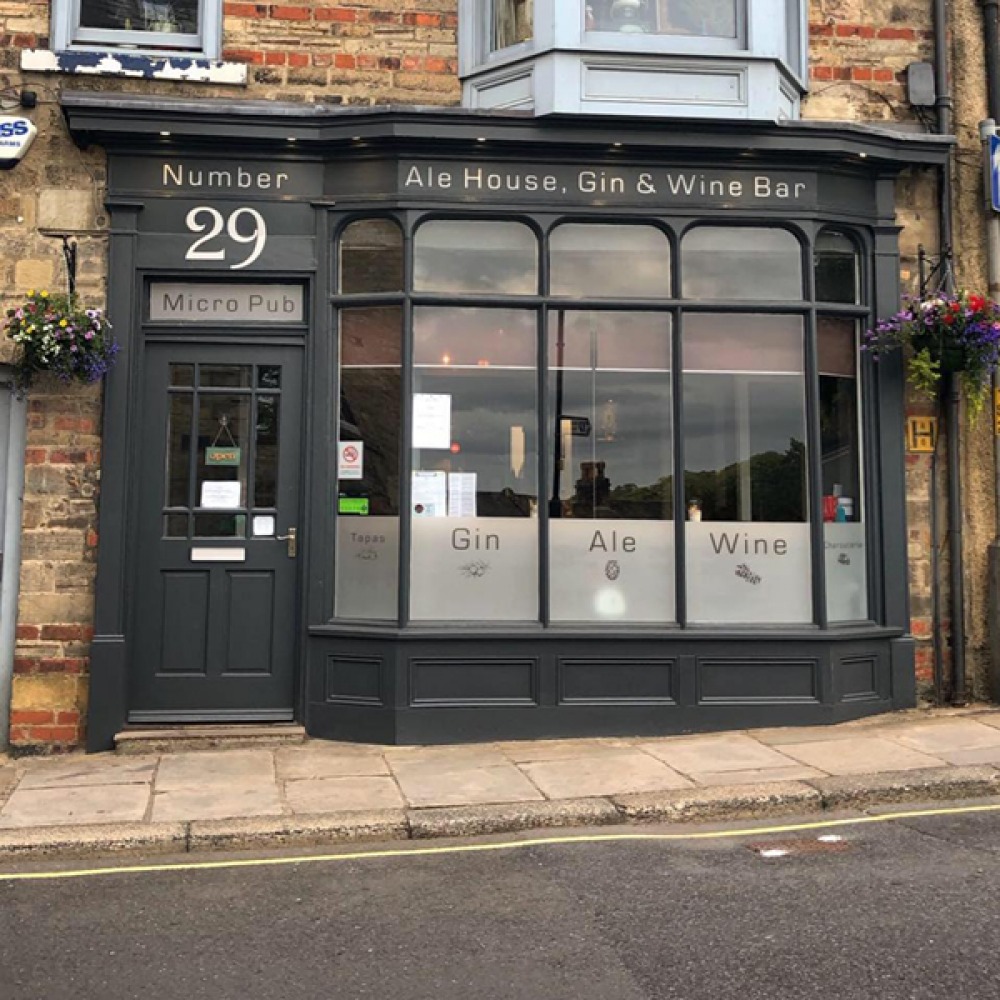 Number 29 Alehouse, Gin & Tapas Bar
29 Frenchgate, Richmond DL10 4HZ
01748 850491
number-29-alehouse-gin-bar.business.site
For an evening of sharing dishes, great ales and gins head to Number 29 Alehouse, Gin and Tapas Bar in the heart of Richmond. From tiger prawns coated in garlic and chilli butter, to piquanté peppers, rich red wine chorizo, and tomato and cheese meatballs, there are plenty of tapas dishes to choose from here.
The Punch Bowl Inn
Low Row, Richmond DL11 6PF
03337 000779
pbinn.co.uk
Enjoy gorgeous views across Swaledale in this cosy 17th century inn with open fires and a traditional style. Found on the coast-to-coast walk, near to the Pennine Way, this is the ultimate pub stop-off for any keen cyclist or hiker. The lamb and beef is sourced from local farms, the game from the surrounding moors and the fish comes fresh from Hartlepool. Try the beer-battered haddock with triple-cooked chips, mushy peas and tartare sauce.
Rustique
5–7 Finkle Street, Richmond
DL10 4QB
01748 821565
rustiquerichmond.co.uk
A Richmond bistro with a Parisian feel – indulge in a menu full of classic French dishes, like baked camembert and French onion soup, and a dessert choice including delights like the cheesecake au limon.
The Shoulder of Mutton
Middleton Tyas, Richmond DL10 6QX
01325 377271
shoulderofmuttonmiddletontyas.com
The Shoulder of Mutton offer a range of cuisines – from their curry-of-the-day to a variety of grazing boards to share – and their menu features plenty of local produce.
Leyburn
The Sandpiper Inn
Market Place, Leyburn DL8 5AT
01969 622206
sandpiperinn.co.uk
Chef patron Jonathan Harrison and his wife Janine have crafted The Sandpiper over two decades to create a relaxed yet elegant inn, perfect for a romantic meal for two or a family Sunday lunch. You'll always find something new and exciting on the Menu of the Day, such as crispy duck leg, with wild garlic croquette potatoes, braised red cabbage, shallot, veg purée and duck jus.
The Garden Rooms at Tennants
Leyburn DL8 5SG
01969 621146
tennantsgardenrooms.com
This multi-purpose venue has a full programme of events throughout the year but it's also home to a bistro and café. Their bistro, where inspiring menus celebrate the seasons, is the perfect place for lunch with friends, while the light and airy café is ideal for a light bite. Don't miss the elegant afternoon tea from Monday to Saturday, and the roast on a Sunday. This July, they'll be serving the chef's renowned selection of tapas with a Yorkshire twist.
The Blue Lion
Main Road, East Witton, near Leyburn DL8 4SN
01969 624273
thebluelion.co.uk
This cosy pub is renowned for its great food. Their menu showcases the very best of seasonal Yorkshire produce and you can choose to eat beside the fire in the atmospheric bar area, or in the more elegant dining room. Pair your choice of dish with a tipple from their extensive wine list or a real ale from the Black Sheep Brewery in nearby Masham.