Who Says You Can't Have Your Dog at Your Wedding?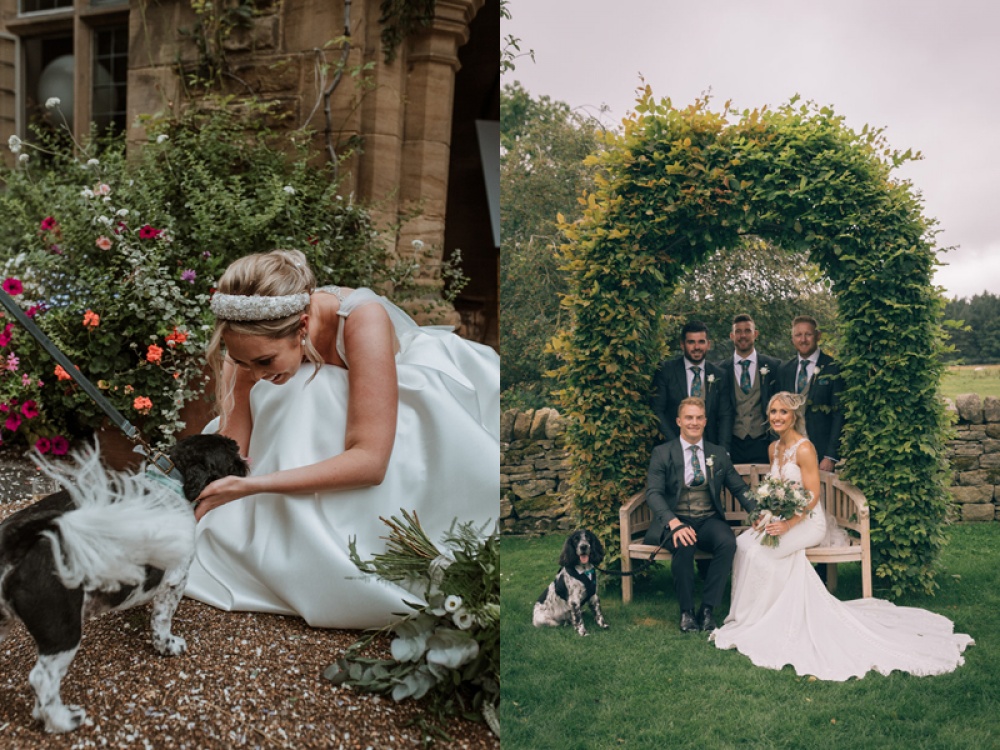 Partnership
Pawfect Chaperones
PawPrints North East tell you why they should be at the top of the guest list.
Tell us about PawPrints North East.
I have always had dogs, and have always loved hiking and adventures. Me and my dog, Darwin (a 12-year-old beagle) would regularly disappear into the wilderness for hours on end, exploring as many places as we could find. When people would see how well-behaved and how fit and healthy Darwin was, they asked me what the secret was. I would explain and they would inevitably ask if I could take their dog some time. So PawPrints was born. I still operate the business today on the principle of 'is this good enough for Darwin?' If I wouldn't do it with my own dog, I won't do it with a customer's dog.
We offer puppy visits for the youngest members of our pack, which include playtime, mental stimulation games, smaller walks when they are ready to step outside and, of course, plenty of cuddles! As they grow, we increase the level of physical activity and use our own dogs to introduce them to being part of a group walk situation. When they get old enough we can offer group or one-on-one walks, depending on their needs. We keep our group walks to a maximum of five dogs so that we can monitor each dog properly. We travel all across North Tyneside to ensure the dogs gets to explore lots of new places including woodland, fields and the beach.
We also offer our wedding chaperone service. Your big day wouldn't be complete without your main guest, so we offer a service that allows them to be there for whatever part, or all, of the day the owners want. It was the fact that we couldn't have Darwin at our wedding that gave me the inspiration to offer the wedding chaperone service.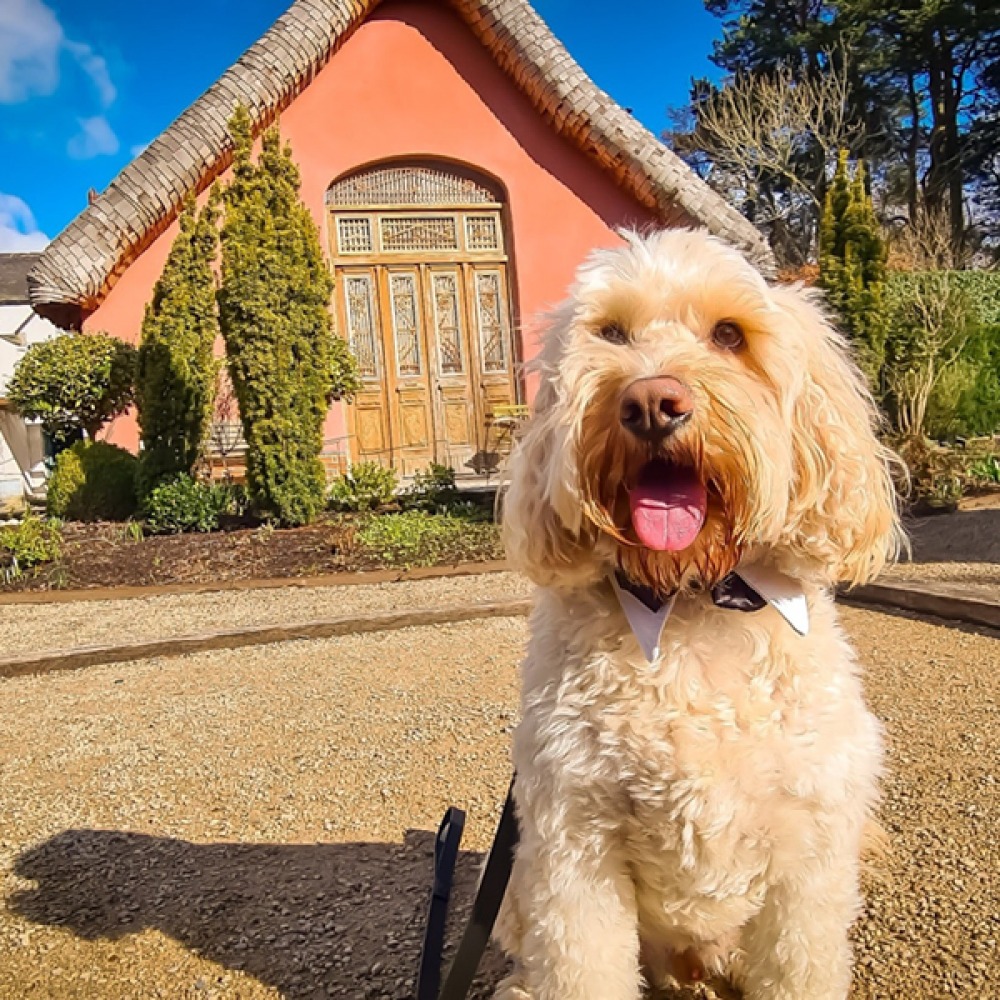 How does a wedding chaperone service work?
We will always work around the specific needs to ensure brides and grooms get the unique service they are after. We collect the dog at a time that means we can arrive about an hour or so before they are required at the venue. We take them out for a walk to burn off some energy and to make sure they have a toilet break. We then get the dog clean and tidy and put on any attire that has been given to us so they are ready to go when needed. We usually aim for arrival around 30 minutes before the ceremony so that guests can say 'hello' to the dog and they can be part of the photos. We can also take the dogs to go and say 'hello' to the bride if they wish.
We then keep the dog entertained and watered whilst the ceremony takes place and can be in position if the dog is required at all. Depending on the rules of the venue, we keep the dog as close to proceedings as we can, as long as the dog is comfortable. If asked, we can bring the dog to join the couple for the walk down the aisle after the ceremony so they can leave as a family. I can bring the dog at the appropriate time and make sure the dog is happy and not getting stressed. We then make sure the dog is ready and in the right place at the right time for the photoshoots, and the post ceremony celebrations. We work with the couple and photographer to get the best photos possible. We then either hand them over to a family member at the venue, take them home or take them to a third person, such as kennels or a dog boarder. I always have my fully-fitted dog van with me, so there is always a safe and secure space for us to retire to if needed. This can also offer shade, heat or shelter depending on the weather too.
What packages do you offer?
We offer different packages that allow the dog to be at the wedding for three, five or eight hours. However, we a can customise the service to suit the owners' specific needs. Whatever the vision for the day is, we will work with the owners to come up with a way to achieve it.
Do you meet the dog before the wedding day?
If I can, I will. I definitely prefer to, but as people can be living all over the country but are coming to the North East for their wedding (that's exactly what we did), it isn't always possible.
Can you share any advice for a couple wanting their dog to be a part of their big day?
If it's possible, then go for it. Nearly eight years on from our wedding, we still wish Darwin could've been there. I don't know of anyone who has included their dog in their wedding day and regretted it.