Women's Street Watch Newcastle
Women's Street Watch Newcastle is a new female-led street patrol aimed at protecting and watching out for the safety of women at night
We catch up with one of the founders, Beth Dunn, to find out more about what they do.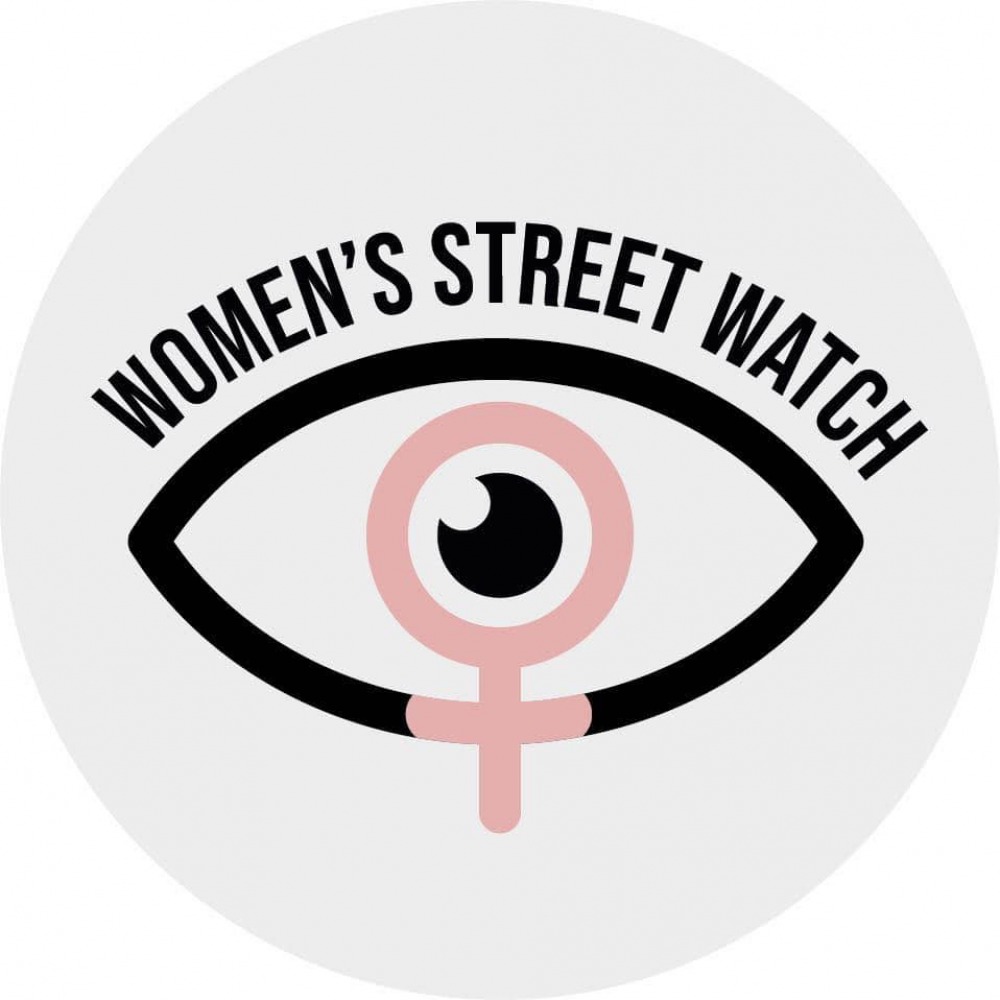 Women's Street Watch is a voluntary community organisation set up by Beth Dunn and her girlfriend Charlie after they both became tired of seeing and hearing about women who had been attacked, raped and even murdered, despite doing everything 'right'. After reports in the media about the harrowing murders of Sarah Everard and Sabina Nessa earlier this year, the pair knew they had to do something to help keep the women in their local area safe at night. 'We felt the government weren't doing enough to protect us. Sarah Everard followed all the 'rules' that are instilled in us from a young age – she was dressed in bright, practical clothing, she called her boyfriend on the way home to let him know she was on her way back and she stuck to well-lit public streets. We were sick of women being blamed for their own deaths and so we decided to try and do something about it,' Beth explains.
On the evening the vigil for Sabina Nessa's death was held at Grey's Monument, Women's Street Watch Newcastle launched their first patrol. Since then, the group has been taking to the streets on Wednesday, Friday and Saturday evenings wearing their bright pink, high-vis jackets looking out for any individuals, particularly females, who might be vulnerable. Carrying water, snacks, extra shoes, phone chargers and blankets are just some of the ways the group are supporting those out and about in Newcastle at night. 'We are able to book and pay for taxis home and will be more than happy just to sit and have a chat if that's what's needed – so many women have come up to us and have said they feel much safer even just knowing we're around,' says Beth.
The group has three main goals: to reduce the strain on emergency services, offer training, guidance and support for women, particularly marginalised women, and to reduce sexual violence against women. 'We do this because we care about the cause and really want to improve things,' says Beth. 'Our main goal is to help women stay safe, and get home safely after being out in Newcastle at night.' The group have even set up a dedicated telephone service which is in operation between 10pm and 4am on Wednesday, Friday and Saturday nights to help anyone who feels at all unsafe.
Since setting up a few months ago, Women's Street Watch Newcastle has gained plenty of recondition and support from members of the public. At the start of November the group already had 50 regular volunteers and a further 350 waiting for training. 'We are completely shocked and overwhelmed at the amount of support we've received in such a short space of time. We've only been operating since the end of September and have nearly 30,000 followers across both Instagram and Facebook,' Beth explains.
Although there are other groups out there, the team behind Women's Street Watch Newcastle knew they needed to fill a unique gap in the night time economy – but they never expected it to take off like it has. 'We have a private volunteer group now with over 500 members and an incredibly active volunteer force. The support we've received from Northumbria Police, Newcastle Council and numerous bars in the city centre is also hugely appreciated.'
'Generally, we don't give advice or safety tips because we never wanted to be one of those groups that puts the responsibility for safety onto the individual woman,' says Beth. She goes on to say that women have always been told to keep to well-lit streets, tell someone where they're going and wear appropriate and sensible clothing, and yet they still become victims of attacks.
'Women can report anything they think is suspicious and call out their male friends or relatives when they exhibit problematic behaviour – this is an important one and men also need to call out their friends.'Whilst the group don't have men on their street patrol, they do accept male volunteers for other elements of their community.
And whilst their crowdfunding was a huge success, the group aren't prepared to stop their efforts any time soon. 'We managed to raise enough funds for our Women's Street Watch taxi so that's the next step for us. We're also in talks with a lot of North East businesses and have some exciting things in the pipeline that we hope will really help the women in our city,' Beth says. 'Women's Street Watch want to support women in any way we can, so we'll be out there doing whatever it takes to keep women safe.'
Anyone who would like to volunteer can message the group via their social media pages @womensstreetwatchNCL or email them womensstreetwatchncl@gmail.com