Yorkshire Chef Shaun Rankin Announced as Latest Springboard FutureChef Champion
With more than 35 years in the industry, Shaun's wealth of expertise places him in the perfect position to guide the upcoming generation of hospitality starters into a successful career
Known for heading up the eponymous Shaun Rankin at Grantley Hall fine-dining restaurant, amongst many other endeavours, Michelin-starred chef Shaun Rankin will be the next Springboard FutureChef champion, helping to mentor, support and guide young participants through the competitive programme.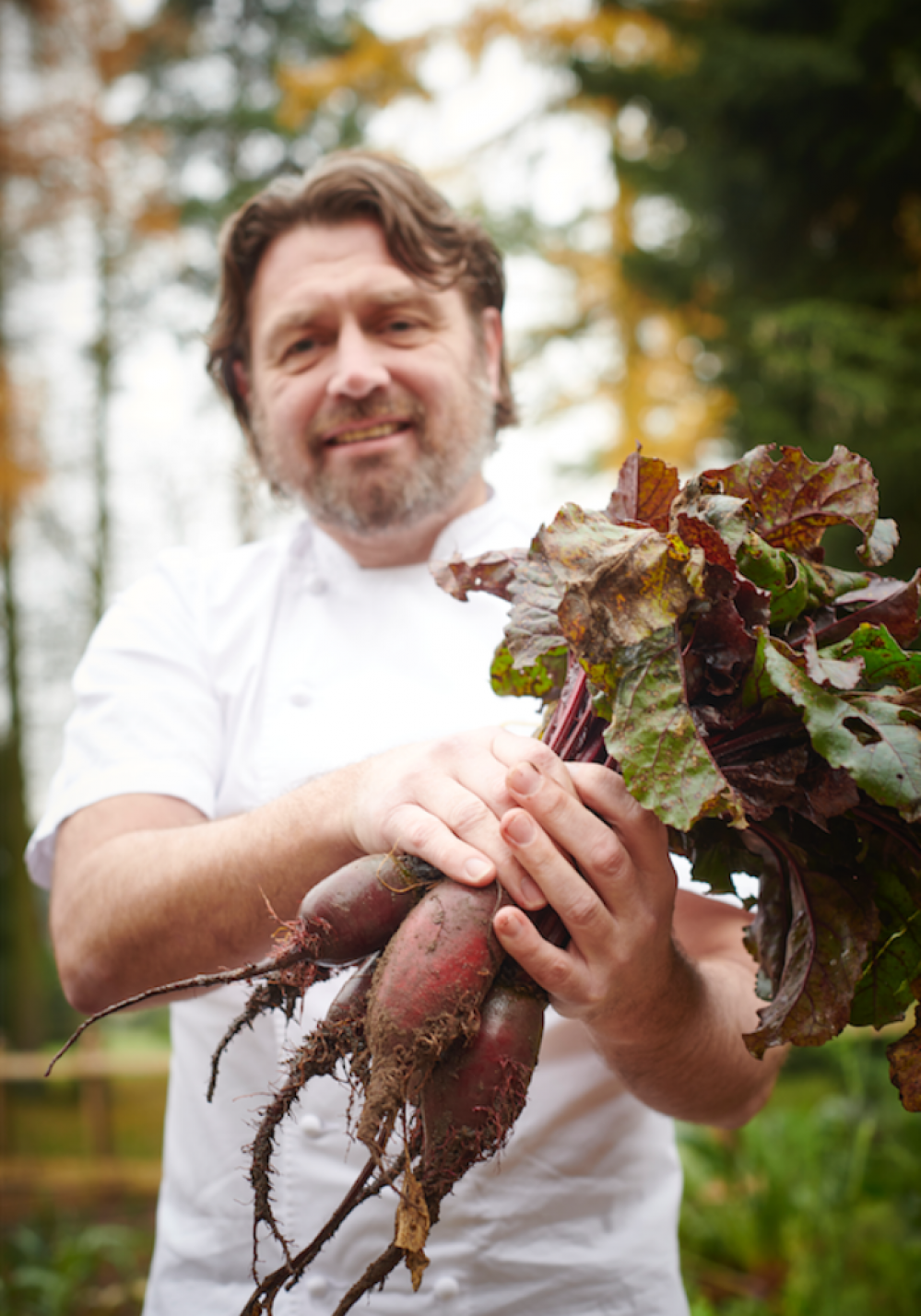 Shaun will be working as a mentor alongside other hospitality industry heavyweights, including Jean-Christophe Novelli, Chris MacLeod and David Mulcahy in the charity's flagship educational programme. Springboard's FutureChef sits alongside a wide range of employability programmes designed for young people to help build their employability and soft skills while giving them the confidence to kickstart a career in hospitality.
'The future of hospitality is in young people's hands,' says Shaun. 'I am delighted to be a FutureChef Champion and inspire the chefs of tomorrow.'
Originally from Yorkshire, Shaun honed his skills at The Mayfair Hotel in London. Since then, his career has gone from strength to strength, opening his first restaurant, Bohemia, as head chef in 2003 and gaining a Michelin star a mere two years later. In 2016 he opened its sister restaurant, Ormer Mayfair, and Shaun currently holds the position of head chef at Shaun Rankin at Grantley Hall, which has recently been awarded its first Michelin star following a much-anticipated opening in July 2019.
Chris Gamm, CEO of Springboard says: 'Inspiring the next generation of hospitality stars is vital for the sector's recovery post-Covid. We are still understaffed after the employment crisis, and our FutureChef competition aims to entice young people into the sector by equipping them with the basic skills and knowledge needed to carve out a successful career in hospitality.
'We're absolutely delighted to welcome Shaun Rankin to the Springboard FutureChef family. He joins the likes of Monica Galetti, Michel Roux Jr, Angela Hartnett and Clare Smyth, who have all supported the competition in the past, recognising it as a great stepping stone into the industry. A true leading industry expert in the culinary arts world, he will naturally bring out the best in young people competing across the competition.'
Since the FutureChef competition began in 1999, almost 200,000 young people aged 12–16 have taken part, learned how to cook, and developed their skills and knowledge, with many going on to establish themselves within the industry.
Now, the school-based programme is aiming to find the UK and Ireland's next generation of culinary talent by supporting the development of life skills, while inspiring young people to pursue a career in hospitality. The competition calls on budding chefs to compete and develop their culinary skills, with different rounds introducing participants to important themes around sustainability, plant-based, and zero-waste cooking.