22 Things To Look Forward To In 2022
We know lots of you out there are keen to see the back of 2021, but what will 2022 bring?
We asked you what you were looking forward to with the arrival of a new year, and here's what we learnt.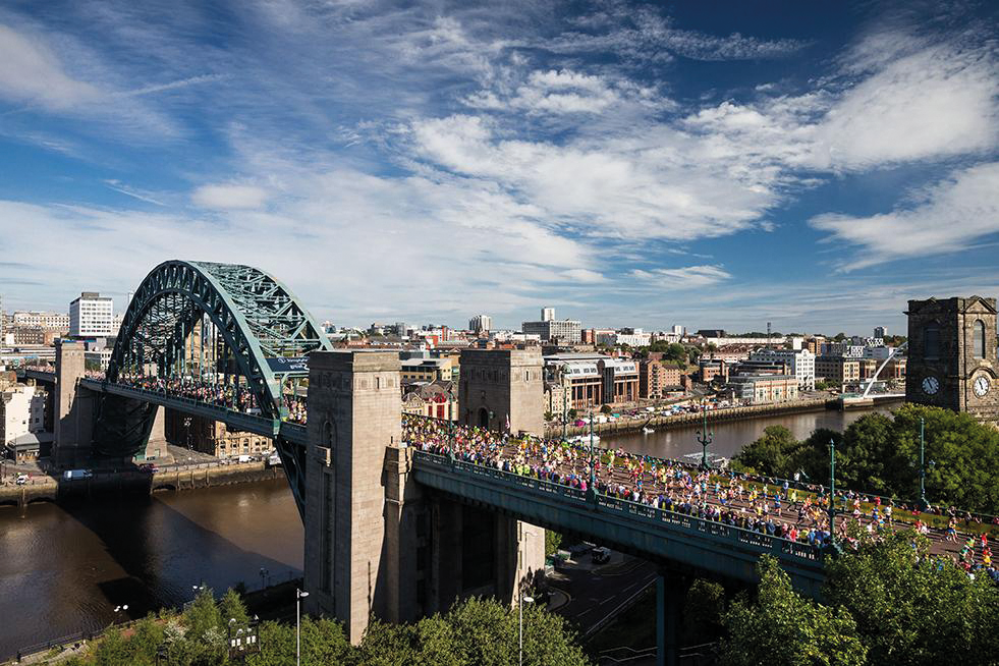 1. Inevitably many of you said you were looking forward to a (hot) holiday. The kind of holiday which starts the moment the plane doors open and you are greeting by an impossibly warm breeze and 'that' foreign smell mingling with the scent of too-hot tarmac. Europe may be suffering currently with high Covid rates which make a skiing holiday less certain, but it seems most of our readers were fairly resigned to that and were concentrating on seeking out some guaranteed sunshine instead. With new destinations available from local airports including Sardinia, Sicily and Skiathos from Leeds Bradford, now is the time to get looking and booking.
2. The Great North Run will hopefully take place on 11th September 2022, and it is expected to go back to its traditional Newcastle to South Shields route. Good news for the many who struggled up the seemingly never-ending hill between the Haymarket and the finish line on the Great North Road – but maybe not so for those who find the fight for a seat on the Metro on their return journey almost a step too far. There's still time to register for this amazing event (registration closes early February) and you'll be informed of whether you've got a place by mid February. Not successful? A wide range of charities of all sizes have a number of places available in the GNR and allocate them to runners in return for a commitment to raise an agreed sponsorship amount. Running on behalf of a charity means additional motivation and has spurred on thousands of people from around the world to pull off some phenomenal achievements. Last year, Great North Run participants raised a staggering £26,332,773 for hundreds of good causes – amazing.
3. It's 150 years (16th March 2022) since the first FA Cup final which saw Wanderers FC beat the Royal Engineers 1–0 at The Oval. The competition is open to any club down to Level 10 of the English Football League which meets the eligibility criteria. All clubs in the top four levels are automatically eligible and clubs in the next six levels are also eligible provided they have played in either the FA Cup, FA Trophy or FA Vase competitions in the previous season. Newcastle are England's ninth most successful club of all time, and they last won it in 1955. Sunderland were the surprise winners of the cup in 1973 which saw them beat Leeds 1–0 to become the first Second Division side to win the cup since West From in 1931. Sadly Middlesbrough have yet to claim the FA Cup their own. National League North side Blyth Spartans AFC have famously reached the first round of the FA Cup 31 times; the second round 14 times; the third round four times, the fourth and fifth rounds once. This year's final is scheduled for 14th May 2022 and although Sunderland were sadly knocked out in the first round, we're looking forward to seeing how far the two remaining North East teams can go.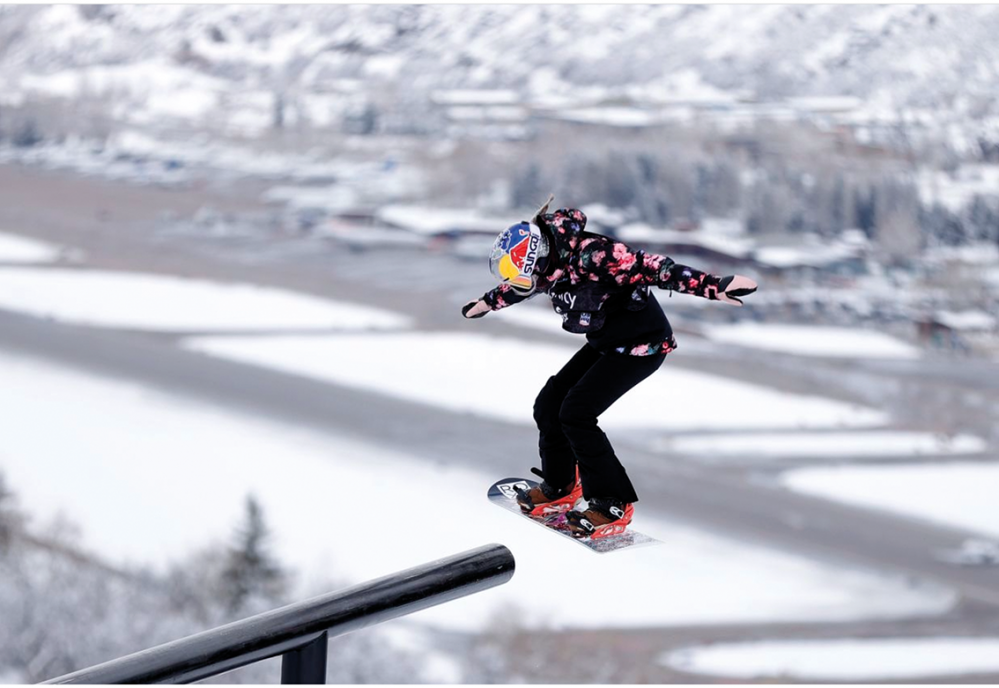 4. One popular pick for lots of you is Ed Sheeran's visit to The Stadium of Light in June 2022. It seems Yorkshire-born, Grammy-winning Ed can do no wrong, and he remains one of the world's best-selling artists. His latest album release in October has a cover painted by the artist during lockdown, and is said to represent the changes he has experienced in his life over the last fours years, which include getting married and becoming a father. The North East sees other stars performing in 2022 including Elton John on his Farewell Tour also at Sunderland this June, Bryan Adams in Newcastle in May, and Diana Ross at Durham Riverside on her Thank You Summer 2022 tour at the end of June.
5. Thanks to Ski Sunday (and perhaps partly the antics of Eddie The Eagle), the Winter Olympics attract a huge audience always keen to watch the thrills and spills in the snow. 2022's somewhat controversial Games in February are in Beijing (hence the controversy) where one of the most highly-anticipated events is the bobsleigh. This year, the 2012 Olympic long jump champion Greg Rutherford will aim to be the first ever British athlete to win a medal in both summer and winter games when he joins the four-man bobsleigh team piloted by double Olympic bobsleigh driver Lamin Deen. Great Britain have already won five Winter Olympic bobsleigh medals – so here's hoping. Seven operations and four years after her disastrous accident in training for Seoul 2018, Yorkshire snowboarder Katie Ormerod is hoping for Olympic redemption in Beijing and we wish her well.
6. Back in the summer when restrictions were finally lifted it seems, say the experts, that FOMO (the fear of missing out) was quickly replaced by HOGO (the hassle of going out). Freedom Day wasn't quite what we all hoped and invitations were declined and restaurant bookings made and then cancelled as we appeared unable to step away from our routine of sofa and Netflix. Hopefully 2022 will see us break out of this inertia. For some, the return to the office will make this easier even if after-work drinks are not as frequent as they used to be. For others, perhaps it will be a question of quality over quantity, when even the most social amongst us may choose to cut down on going out but rather pick and choose a little more. So hopefully 2022 will also make us more discerning, make us think about who we want to see, and help us make more of the time we do spend with the ones we love, rather than diluting our attention with a myriad of less than satisfactory social engagements.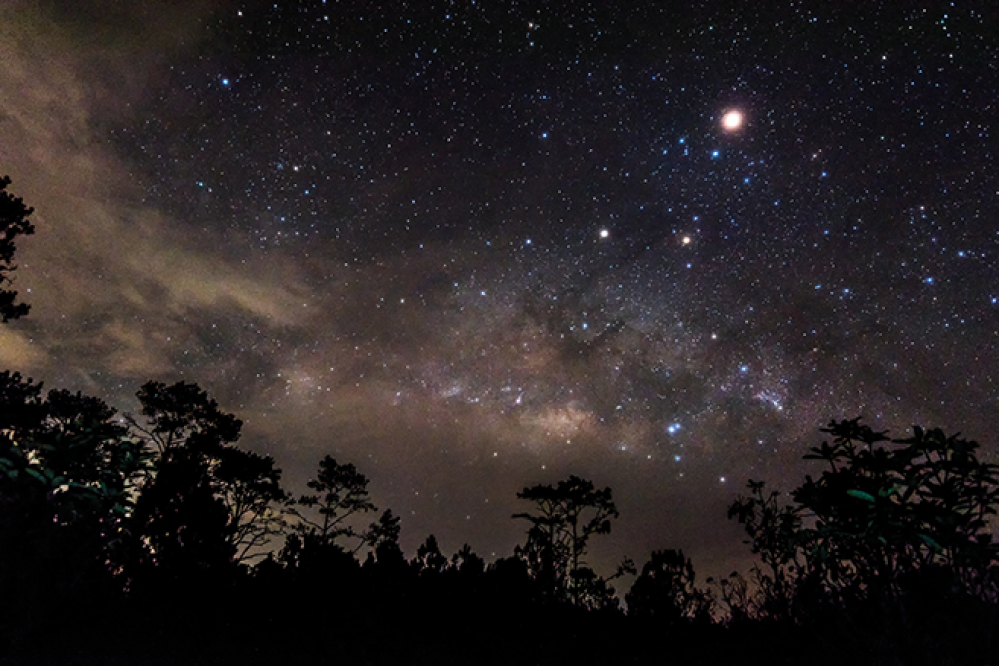 7. Although full details of North Yorkshire's much-anticipated Dark Skies Festival are still to be confirmed, we've got this in our diary already. North York Moors and Yorkshire Dales Dark Skies Festival takes place between 18th February and 6th March with a promised star-studded programme of events. An unmissable chance to study and learn more about the night sky, enjoy outdoor adventures and stargaze with the experts, it's one not to miss for anyone interested in the wider universe.
8. We've just witnessed COP26 and seen what can and sadly can't be achieved when countries can't fully agree on future change (and not everyone even turns up to the talks). China and Russia may not have sent their Presidents to Glasgow (they haven't travelled since before Covid) but surely another year down the line they will be running out of excuses to remain behind their borders. COP27 takes place in November 2022, in Sharm El-Sheikh, Egypt. We can only wait and hope for greater joint action in 2022.
9. You all said you hoped we'd seen the end of Covid-19 in 2022. And sadly whilst it's a fact that pandemics don't die, historically they do fade away – and hopefully that's what Covid will do in 2022. We have to expect local flare-ups, and of course there could be new variants we are as yet unaware of that are capable of undermining the immunity provided by our vaccines and booster vaccines, but for now, as Covid-19 settles into its fate as an endemic disease like the flu, we have to hope that life in 2022 will return to normal, or at least, an acceptable, post-pandemic near-normal.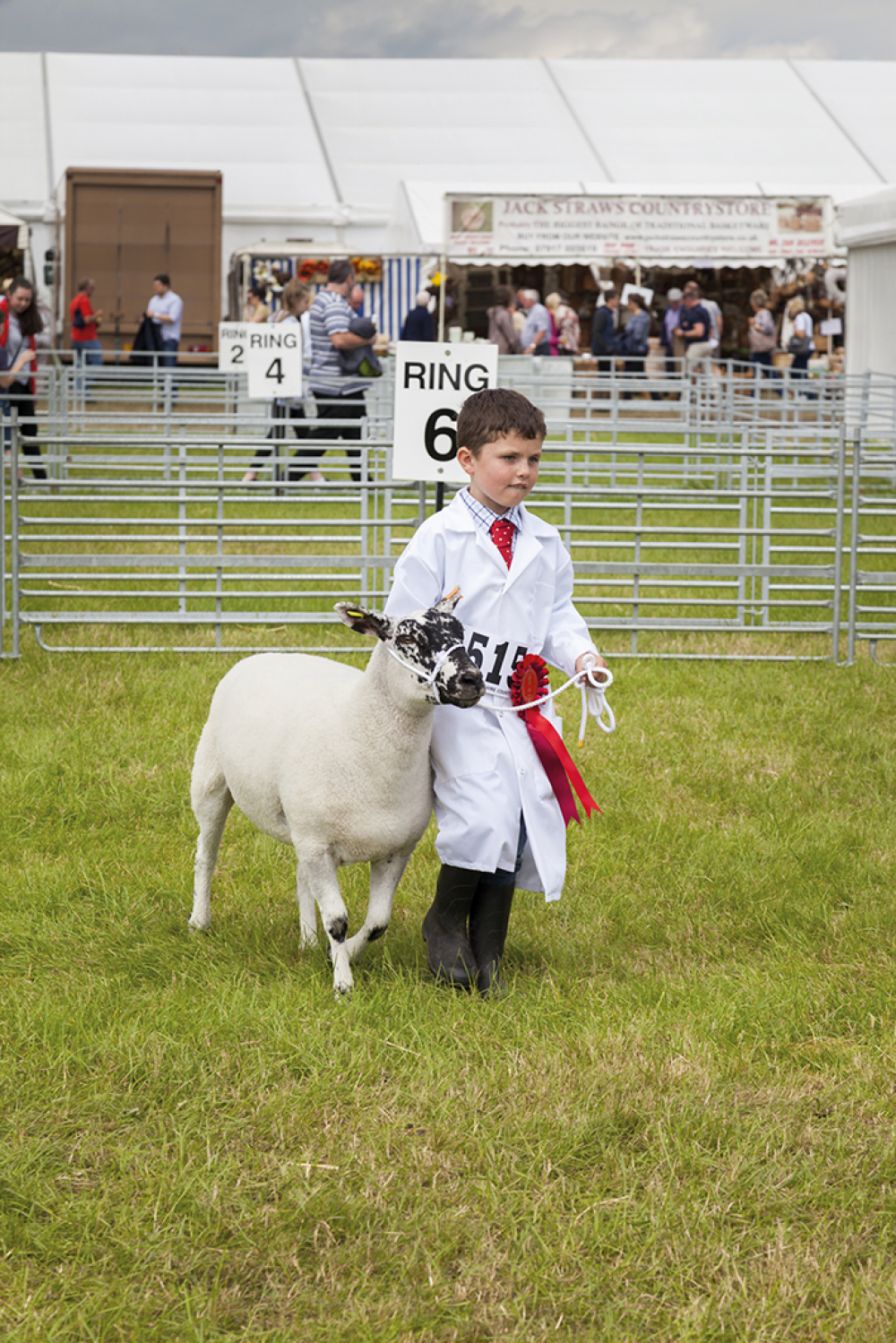 10. The Queen's Platinum Jubilee in June 2022 sets a new historic royal record and to celebrate her 70-year reign, we have all been given an extra Bank Holiday. The usual May Bank Holiday has been moved to Thursday 2nd June, and an additional Bank Holiday on Friday 3rd means we can all look forward to a four-day weekend. Expect a blockbuster weekend of celebrations including the traditional pageantry which as a nation we do so well, mixed with some mind-blowing cutting edge technological displays.
11. With High Street giants Marks & Spencer and Next joining the rental revolution, it seems we really can look forward to a more sustainable future hastening the death of fast fashion. The latest big names to sign up, they are making what to-date has often been a rarified rental approach (not much call for Chanel in the Dales) accessible to everyone.
12. It seems we can't get enough of the Great Yorkshire Show – so much so that the show will run over four days for 2022. Running from Tuesday 12th to Friday 15th July, attendance will be limited each day to make sure everyone has an enjoyable and relaxed experience. The full programme of events is not yet available, but expect the usual action-packed favourites including the livestock shows, displays, demonstrations and shopping. As one of the largest in the country, The Great Yorkshire Show is an incredible showcase for the county.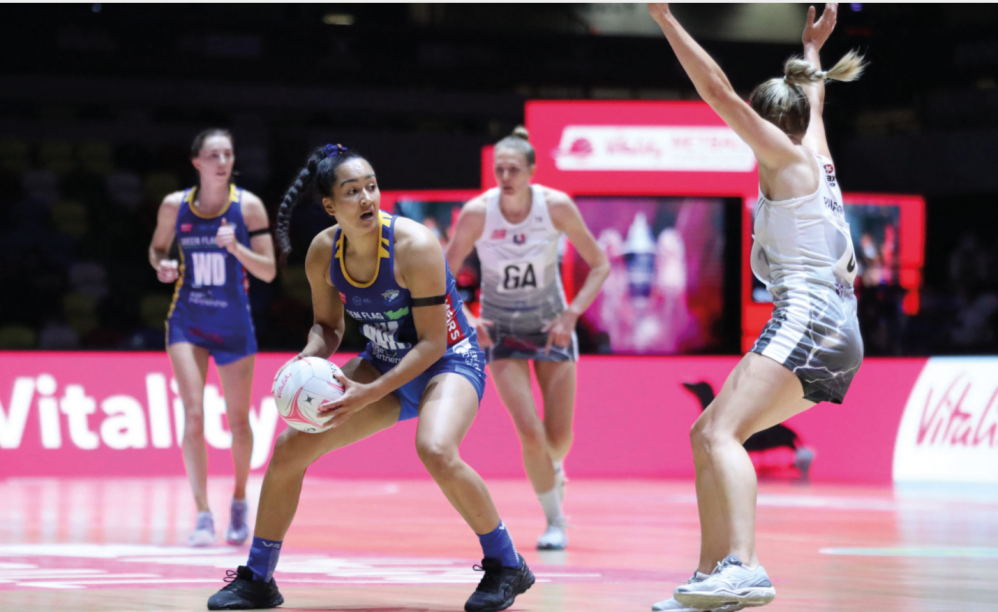 13. Lots of you mentioned Netball Superleague as it returns to Yorkshire in 2022. Netball fans across the county will be able to enjoy top class games live at three of Yorkshire's top indoor venues as Leeds Rhinos Netball team announce their fixture list. The Rhinos have revealed a strong squad with England players Jade Clarke, Vicki Oyesola, Sienna Rushton, Brie Grieson and Rhea Dixon returning, and three new signings including South African international Sigi Burger joining the team. See them at Leeds Arena, the EIS in Sheffield and Allam Sport Centre Hull.
14. County Durham reached the final eight in the bid to become UK City of Culture 2025. It has until the end of this month to finalise its bid in what would become a life-changing event should it be successful. We will have to wait until May to find out who is the winner, taking over from Coventry which has so far attracted more than £100 million in capital investment in cultural products since being awarded City of Culture this year. Fingers crossed…
15. Whilst we know that staycations in 2021 were the saving of many local businesses and that is fantastic following the hardship Covid-19 brought to so many, the crowds did not necessarily make visiting favourite places easy. Busy roads, booked-out restaurants and a scarcity of places to stay meant many of you couldn't get to the beach or into the countryside, and when you did they were unrecognisable thanks to the sheer numbers of visitors all with the same idea – of getting away from it all. This spring and summer, with foreign travel back, last year's hard-to-reach places might just become accessible once again, and we can't wait.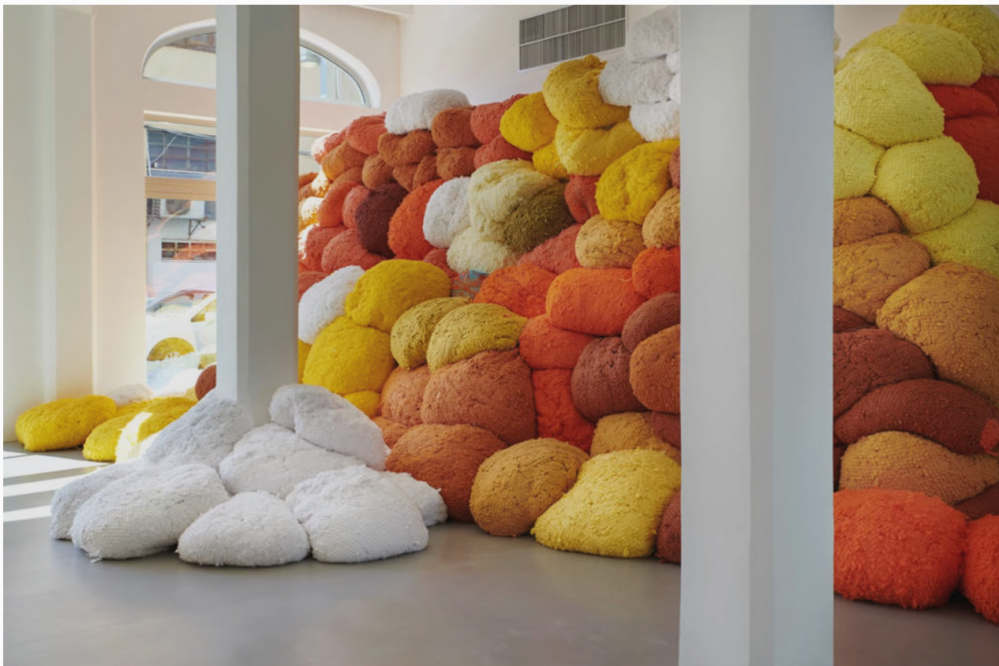 16. Tyneside sisters Rachel and Becky of The Unthanks bring their Sorrows Away tour to the Tyne Theatre & Opera House in April, after two years off the road. Using the traditional music of the North East as their starting point, and the rich and moving sound of their 11-piece ensemble, they will showcase tracks from their forthcoming new album alongside old favourites. It's musical storytelling at its best – prepare to be moved.
17. The Hepworth Wakefield is home to many incredible, often ground-breaking exhibitions. From 7th April 2022 (until 25th September) it plays host to Shiela Hicks: Off Grid. One of the world's foremost artists and sculptors working with textiles, fibres, colour and form, the exhibition will provide an insight into how Hick's extensive travels across several continents saw her collaborating with local artists as she studied textile traditions and techniques. Her new exhibition collapses the boundaries between art, architecture and design as she responds to the spaces inside The Hepworth Wakefield.
18. This year sees Swaledale Festival celebrate 50 years. It's quite an achievement and one of which they are rightly proud. With a packed programme of music, film, poetry, workshops, exhibitions and guided walks the organisers have tried hard to invite many of the artists who would have been performing in the previous two years when the event was cancelled, and have also focused on artists whose performances the audiences have deemed unforgettable. It promises to be quite an event and clearly one that's determined to make up for its two-year absence.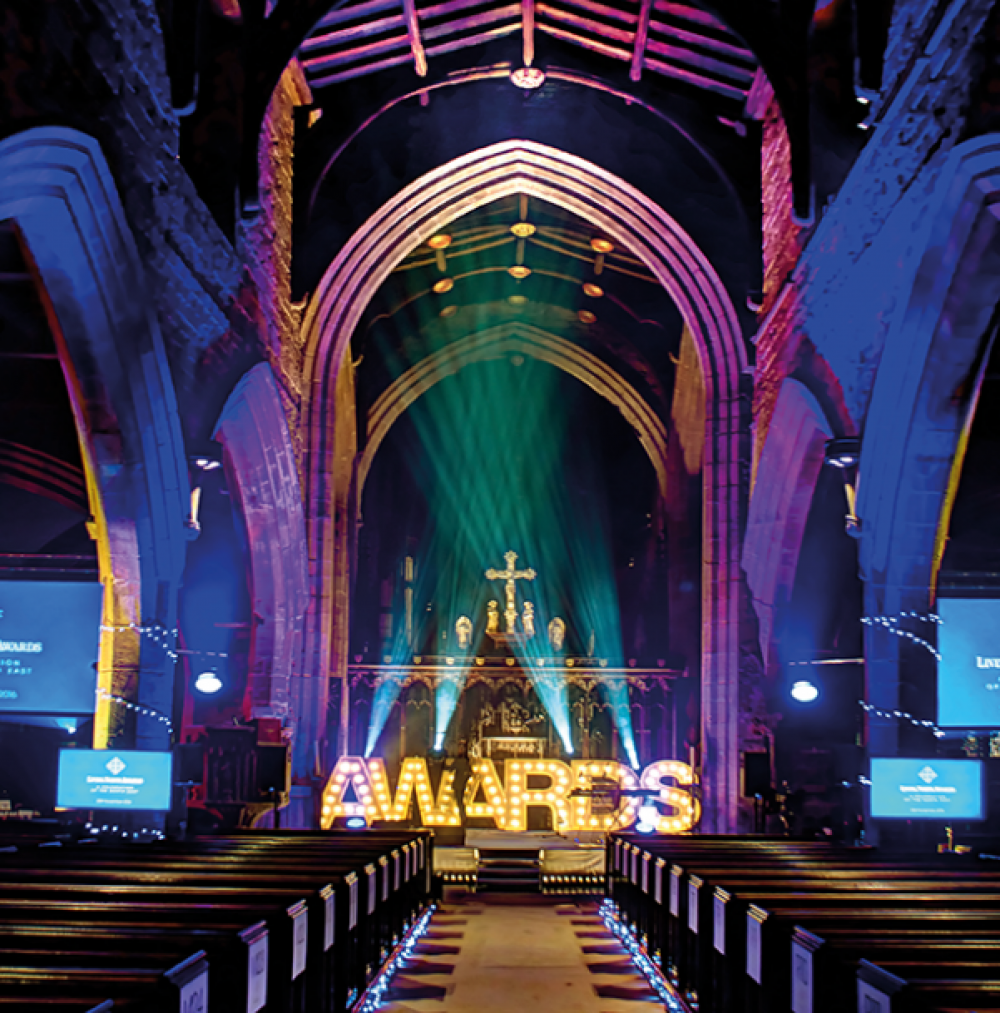 19. Very kindly, lots of the small companies we talked to were looking forward to Living North's Awards night, back for 2022. Established as a leading social event in the North East calendar, the awards help raise the profile of the smaller, hardworking independent companies who achieve so much and help put our region on the map. If you haven't been it's a great night out – and not just because we are sharing in the successes of the many, often less well-known and less recognised mini-powerhouses of the North East.
20. Whitby's Fish and Ships Festival is due to return in May after being forced to go virtual last year. This nautically-themed weekend concentrates on bringing the incredible seafaring history of Yorkshire's East Coast to life with special talks, workshops, seafood cooking demonstrations and music from Whitby Sea Festival featuring sea balladeers and shantymen. It's a busy weekend and a must for anyone who is drawn to the sea.
21. The Highland 500 is a well known and very popular tourist trail. Less well known is the new Northumberland 250, a 250-mile adventure driving route across rolling hills, along stunning coastline and under the darkest skies imaginable. Definitely one for your bucket list for 2022, we met the man behind the map and you can read all about it at livingnorth.com
22. Many of you mentioned sport as a highlight for 2022, and that included the re-scheduled Rugby League World Cup kicking off at St James Park in October, when England take on Samoa in the opening game. New rivalries will form, old ones will play out with vigour. Pre-game Hakas, Sipi Taus and hymns will set the stage for clashes of epic proportions. Brilliant!