23 Things to Look Forward to in the North East This Year
There's lots to look forward to in the North East this year
Here are 23 of the best things you'll want to add to your calendar for 2023.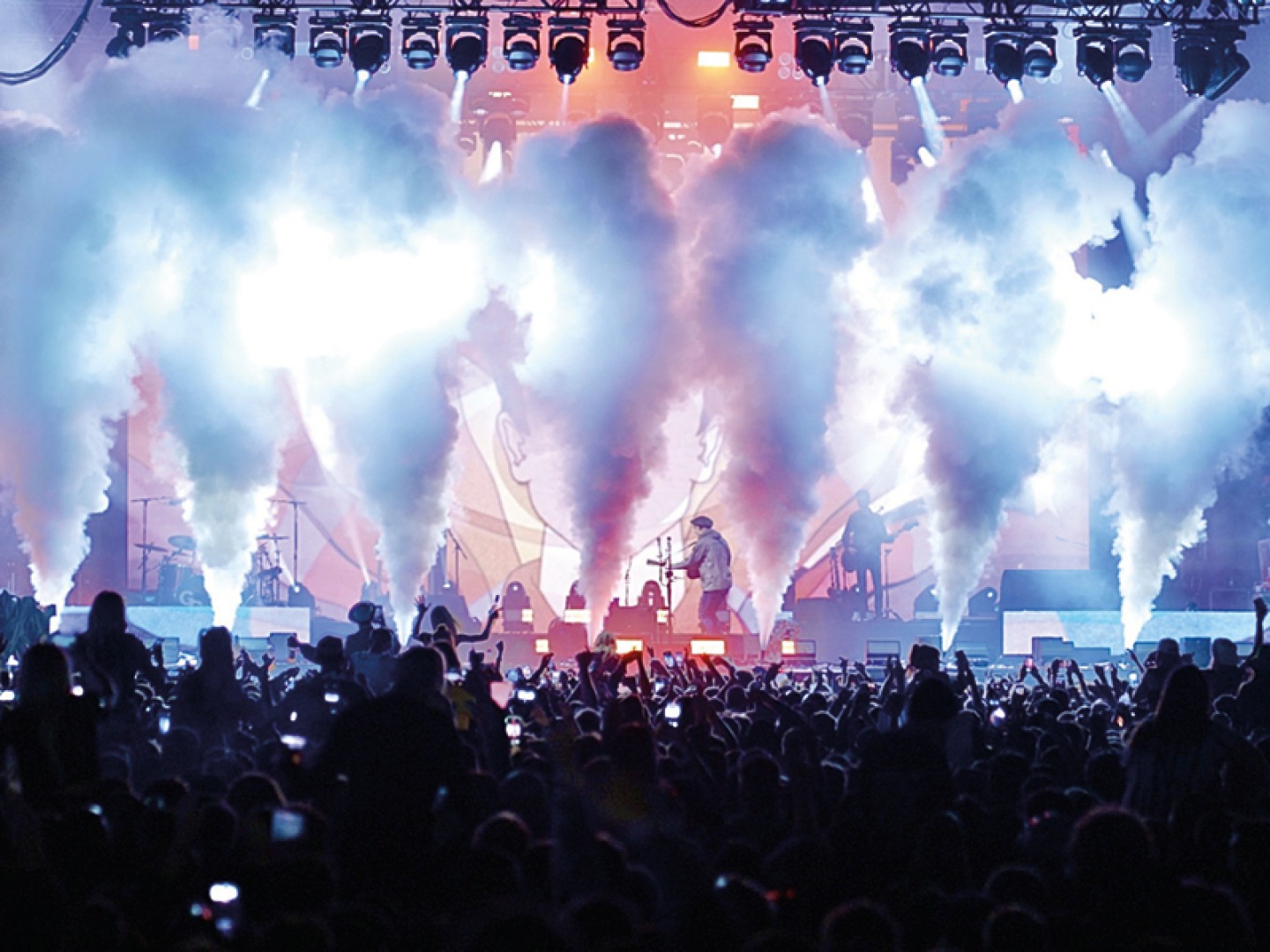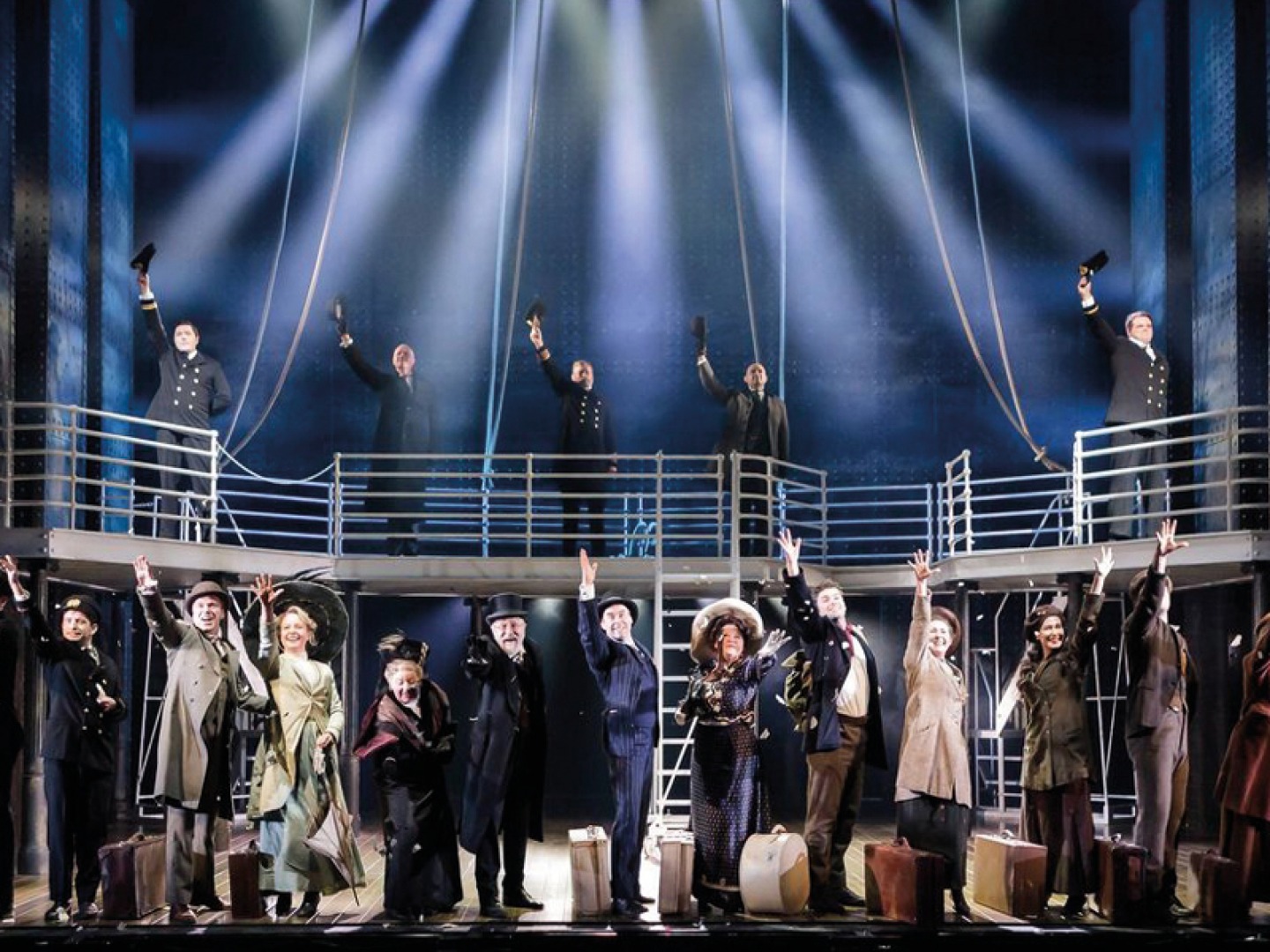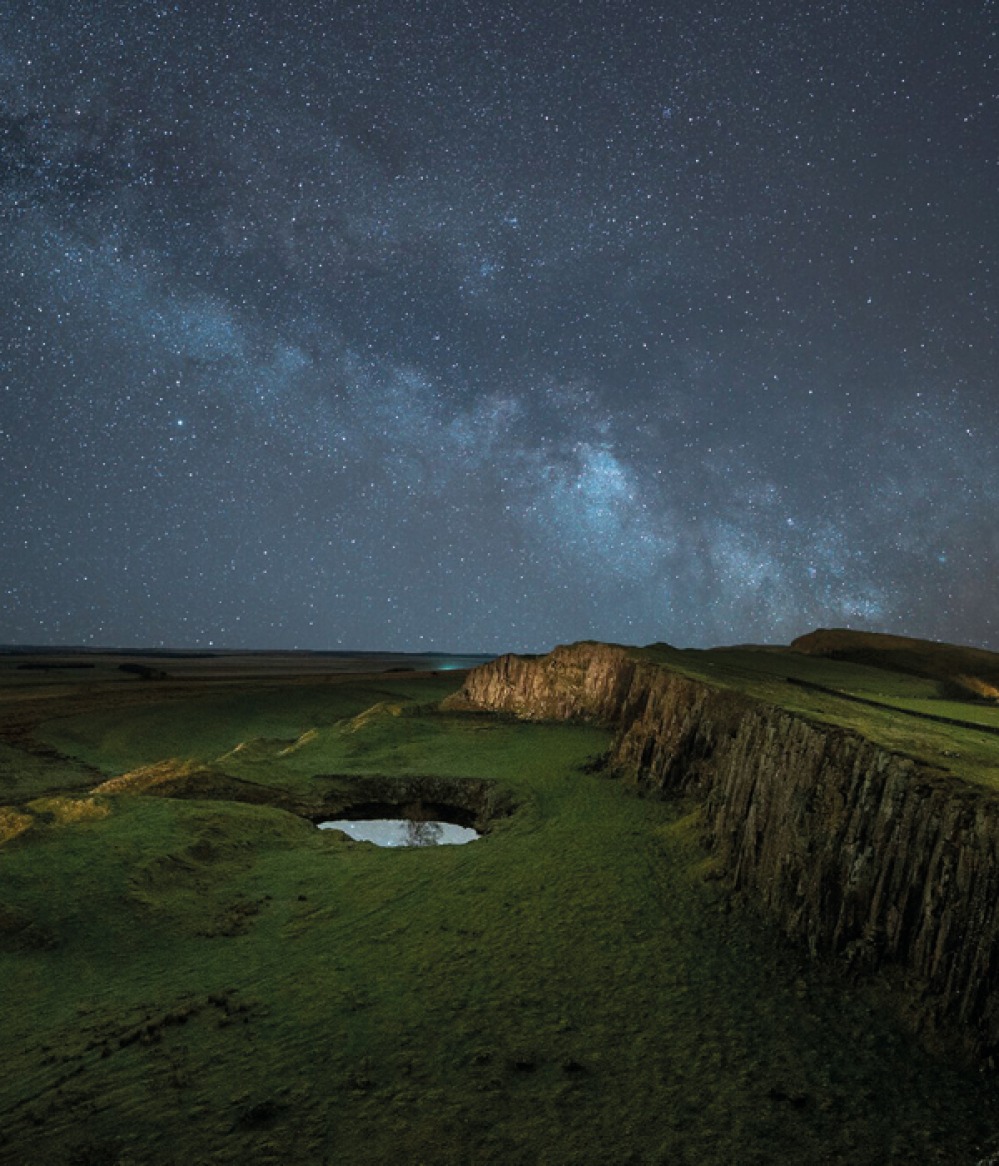 Seeing Stars
As England's first and largest International Dark Sky Park, Northumberland is now home to its very own Dark Skies Festival in February (dates still to be confirmed). Look forward to events from all five observatories in Northumberland (Battlesteads, Kielder, Stonehaugh, Twice Brewed and Allenheads). Expect a variety of things to see and do – from beginner events for families to more specialised astrophotography workshops. The special beauty of the dark skies is something to be cherished and this is a great way to appreciate what we have on our doorstep.
Rocking Out
The UK's best retro festival is coming to Middlesbrough's Albert Park on 10th June. At Let's Rock The North East, you'll dance along to Bananarama, Tony Hadley, Midge Ure and The Human League – plus, more acts will be announced soon. If you love 80s music, you'll want to get your hands on tickets.
Enjoying the Music of Tomorrow
After the 2022 This is Tomorrow event was cancelled, we've been promised an even bigger and better event at Exhibition Park in Newcastle from 26th–28th May 2023 (line-up to be announced soon). In 2021 our favourite local musicians (Sam Fender being at the top of that list) joined Sea Girls, Circa Waves, The Kooks and Gerry Cinnamon as live music returned to the park.
Setting Sail
In the final hours of 14th April 1912 the RMS Titanic travelling from Southampton to New York collided with an iceberg and 'the unsinkable ship' slowly sank. It was one of the most tragic disasters of the 20th century. Based on real people aboard the ship, Titanic The Musical (coming to Newcastle Theatre Royal 27th March–1st April) focuses on the hopes, dreams and aspirations of the passengers. The original Broadway production of Titanic The Musical won five Tony Awards including Best Musical, Best Score and Best Book and this production celebrates the 10th anniversary of its London premiere, where it won critical acclaim.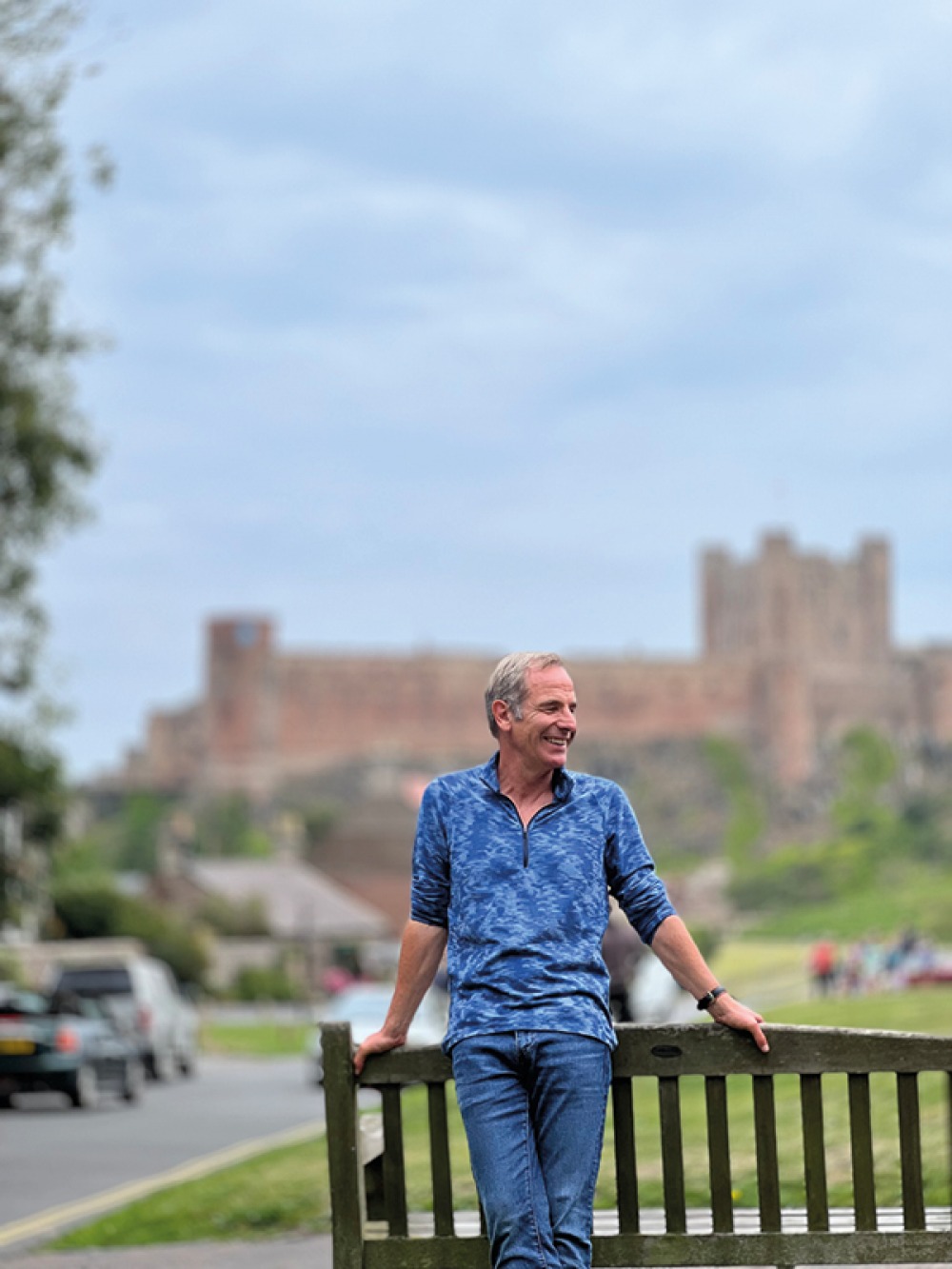 Sipping Spirits
Spirit drinkers will be looking forward to a world-class Northumberland Anglo-Saxon museum and English whisky distillery opening in February 2023. Ad Gefrin in Wooler will celebrate the unique heritage, ancient hospitality, and contemporary crafts, arts and produce of Northumberland, and hopes to reawaken the Northumbrian tradition of whisky distilling. You may have already got your hands on their first whisky blend, Tácnbora, at Living North's Christmas Fair. In the museum you'll see objects such as the Castle Eden Claw Beaker, which will return to the North East for the first time in 32 years, and you can look forward to exhibitions and events as well as distillery tours and tastings.
Crowning the King
The Coronation of His Majesty The King will take place on 6th May at Westminster Abbey (where coronations have taken place for the last 900 years), and will be conducted by the Archbishop of Canterbury (whose task this has almost always been since the Norman Conquest in 1066). Unless decided otherwise, a Queen consort is crowned with the King, in a similar but simpler ceremony. History lesson over, this will be a day of celebration and and we're sure families across the North East will be joining together for this important event. We've even been granted an extra May Bank Holiday to mark the occasion.
Going Square-eyed
Our local favourites are hitting small screens in 2023 with our favourite Geordie detective Vera at the top of our watchlist. At the time of writing, there's no release date for series 12 of Vera, but the Radio Times have their sights set on January. Meanwhile, Rosie Ramsey, our own columnist LJ Ross and Robson Green have been seen filming a new BBC show together in Northumberland. Originally titled Robson Green's Dirty Weekends, but now called Robson Green's Weekend Escapes, the series will air on BBC Two in an evening slot in early 2023. Plus, former Gogglebox star and Queen of the Jungle Scarlett Moffatt from Bishop Auckland (who has finally passed her driving test after failing 13 times!) will front a new series titled Scarlett's Driving School, following learner drivers who have been unable to have lessons due to the pandemic and instead have been taught by family and friends. That series has been filming across the North East too. With our weekly TV guide at livingnorth.com, you'll never lack inspiration for what to watch next.
Spreading Positive Vibes
One thing we're personally looking forward to this coming year is continuing to share positive news in any way we can. That's what we pride ourselves on at Living North. We understand it's not always easy to stay positive in the world we currently find ourselves in, but within the pages of our magazines, online at livingnorth.com and on our various social media channels you can always find a dose of happiness and lots of feel-good local stories to lift your spirits. Stick with us throughout 2023.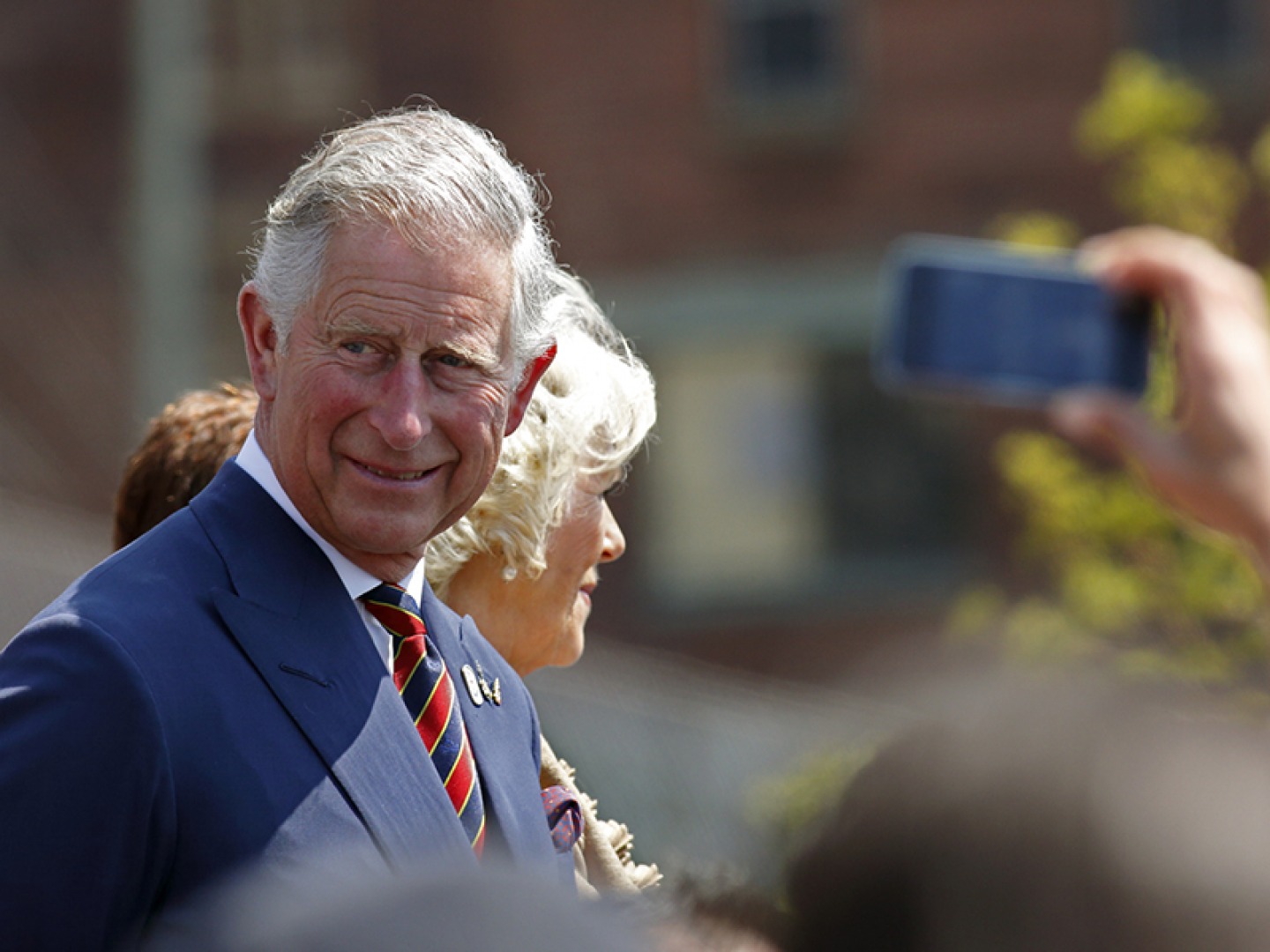 Following the Crowd
The world's biggest and best half marathon (the Great North Run) – famous for its warm North East welcome – returns to our streets on 10th September. Millions will be raised for good causes thanks to the 60,000 determined runners who take part in this city-to-sea half marathon, and what's not to love about that? If you'd like to join the 2023 start line, sign up to the reminder service online and they'll let you know when the ballot opens. If you're looking for a charity to support, you'll find plenty of inspirational ones at livingnorth.com.
Going LIVE
Our Christmas Fair may be over (thank you to all who came), but Living North LIVE is just around the corner (19th–21st May), and it's sure to put a spring in your step. Living North LIVE is the North East's leading homes, gardens, shopping, food and lifestyle event with stylish shopping, live demonstrations, talks and tastings. We'll be at Newcastle Racecourse bringing you inspiring ideas for your home and garden, great gifts, delicious food and unique accessories that you won't find anywhere else. If you would like to register your interest for Living North LIVE 2023 as an exhibitor please contact our events team via fair@livingnorth.com.
Supporting Sporting Stars
Newcastle's Kingston Park will host the Red Roses for their opening TikTok Women's Six Nations fixture against Scotland on 25th March. With the women's game growing in popularity, the 2023 Women's Six Nations is expected to be bigger than ever before, and we're thrilled Newcastle is playing its part in proceedings. It's a fixture you'll certainly want to add to your diary.
Going Back in Time
Kynren – An Epic Tale of England returns to its spectacular Bishop Auckland stage this summer (every Saturday from 29th July to 9th September) and early bird tickets are on sale now. Kynren transports its audiences back through time on an unforgettable journey spanning 2,000 years, performed by a 1,000-strong cast and crew on a 7.5 acre outdoor stage. From Boudicca's battles with the Romans, to Vikings, Tudors, the fate of Charles I and two world wars, Kynren is a spellbinding, family-friendly experience delivering thrills, shocks, tears, laughs, goosebumps and gasps on a truly cinematic scale – if you've never seen it, you need to. After a hugely successful 2022 run, followed by their special Pyromusical this autumn, these 2023 tickets will sell fast.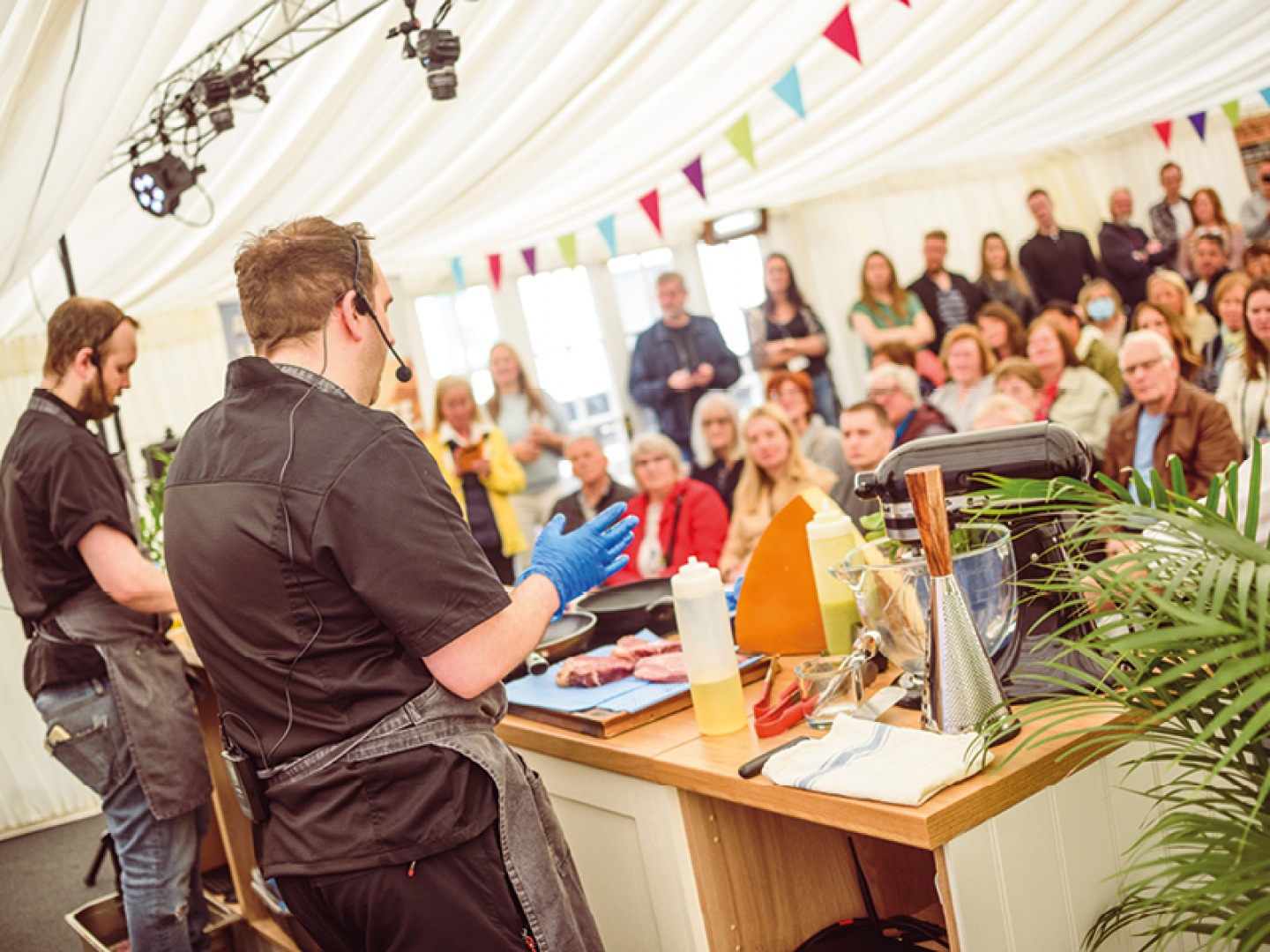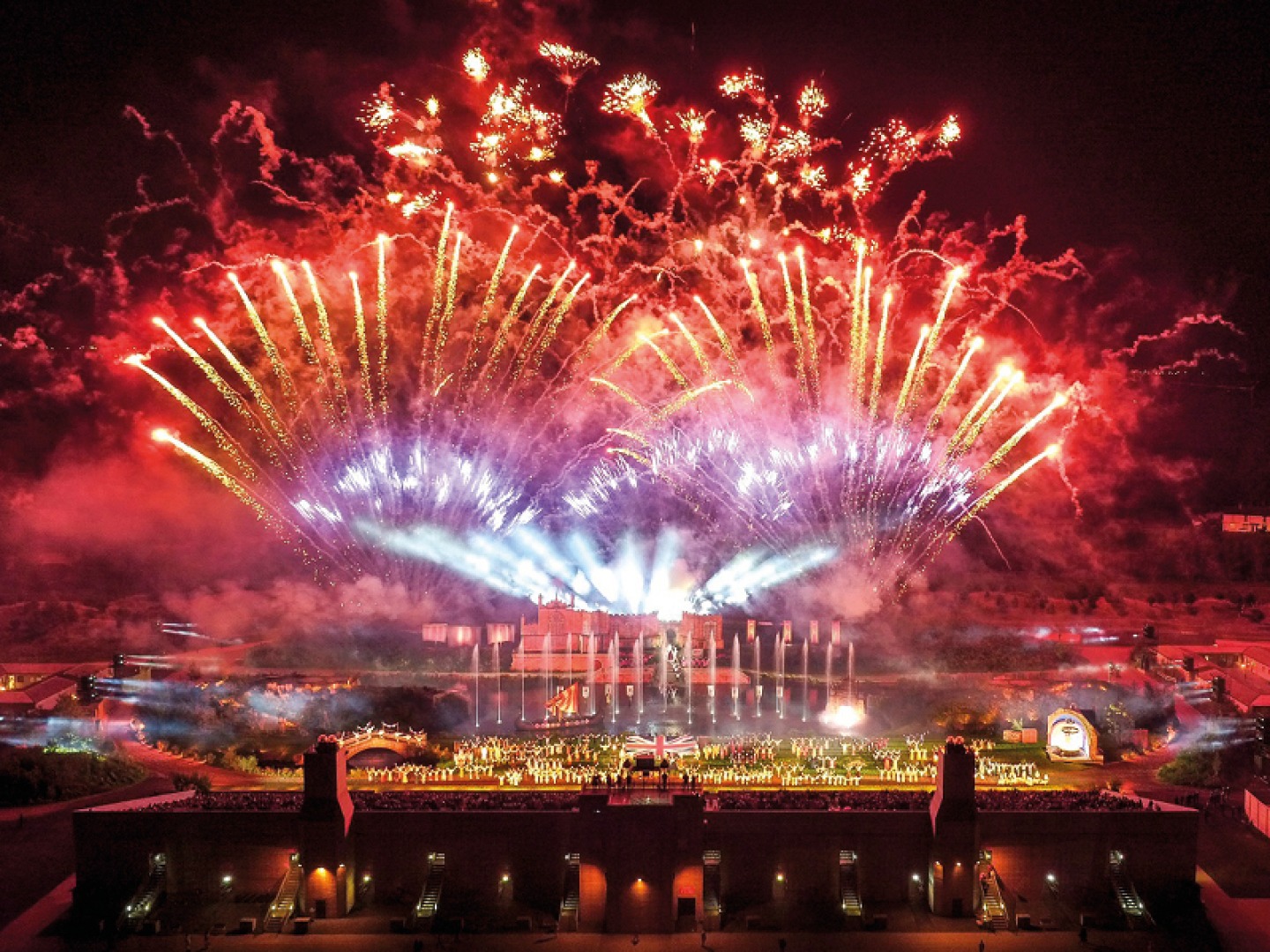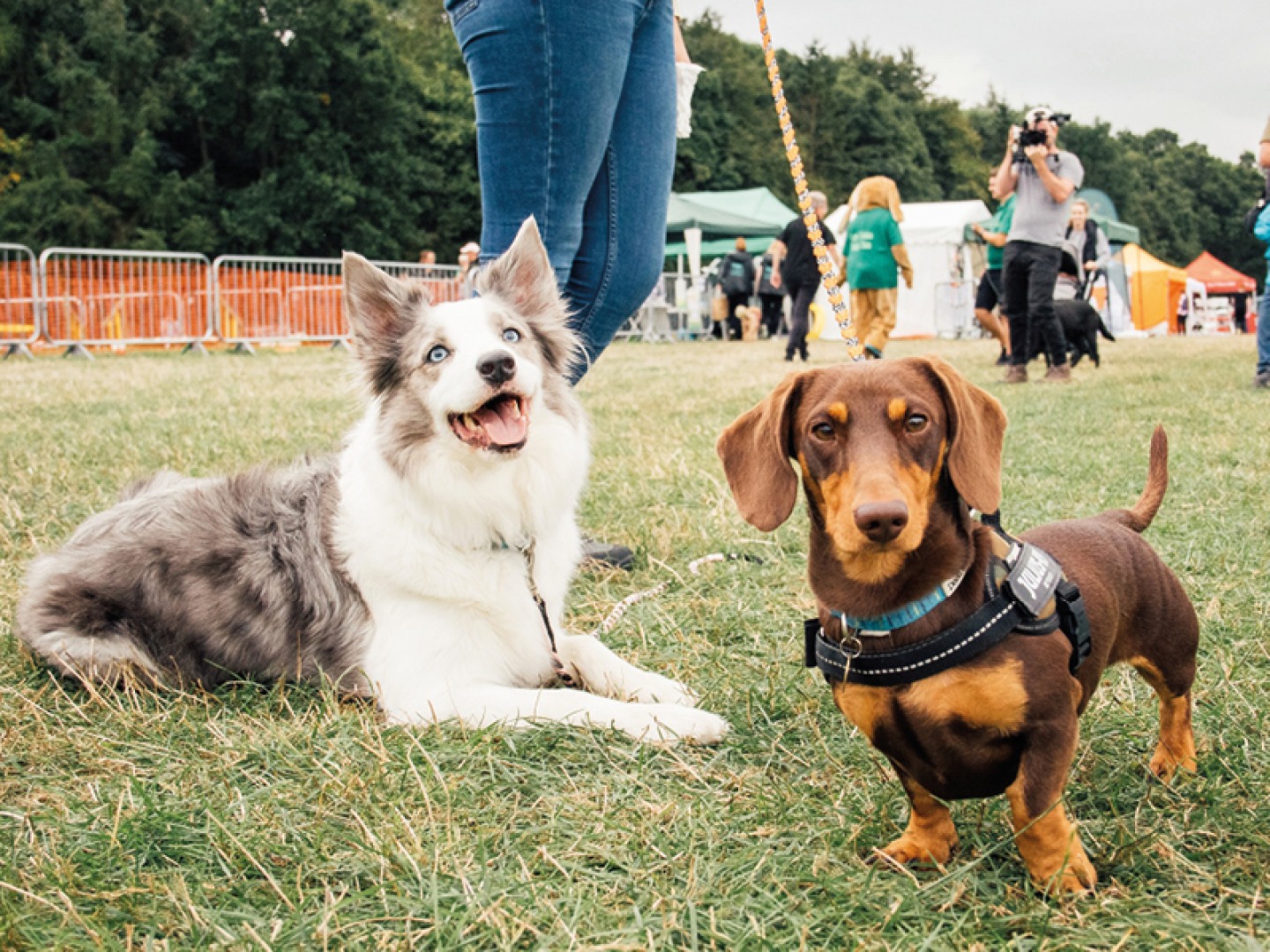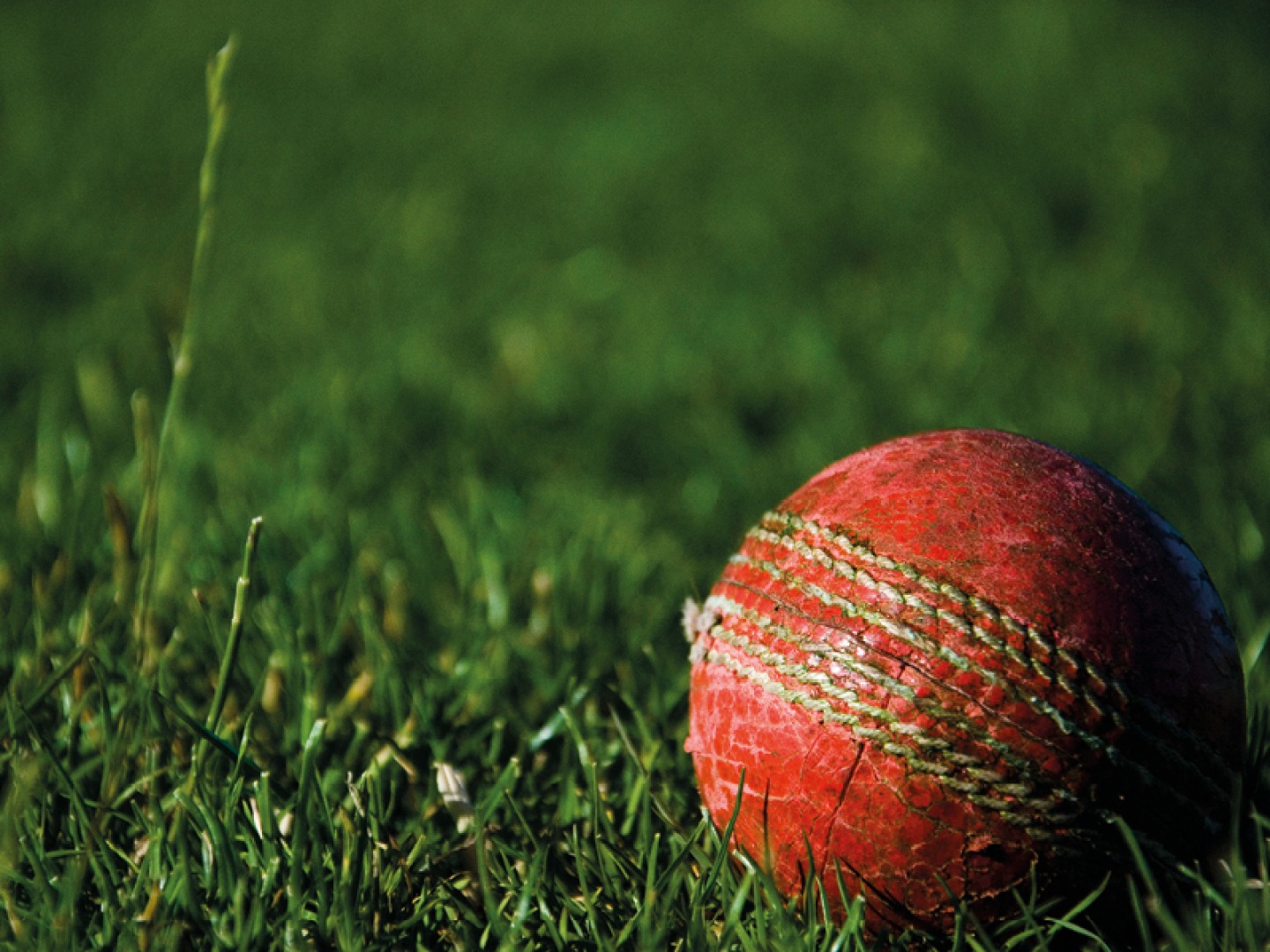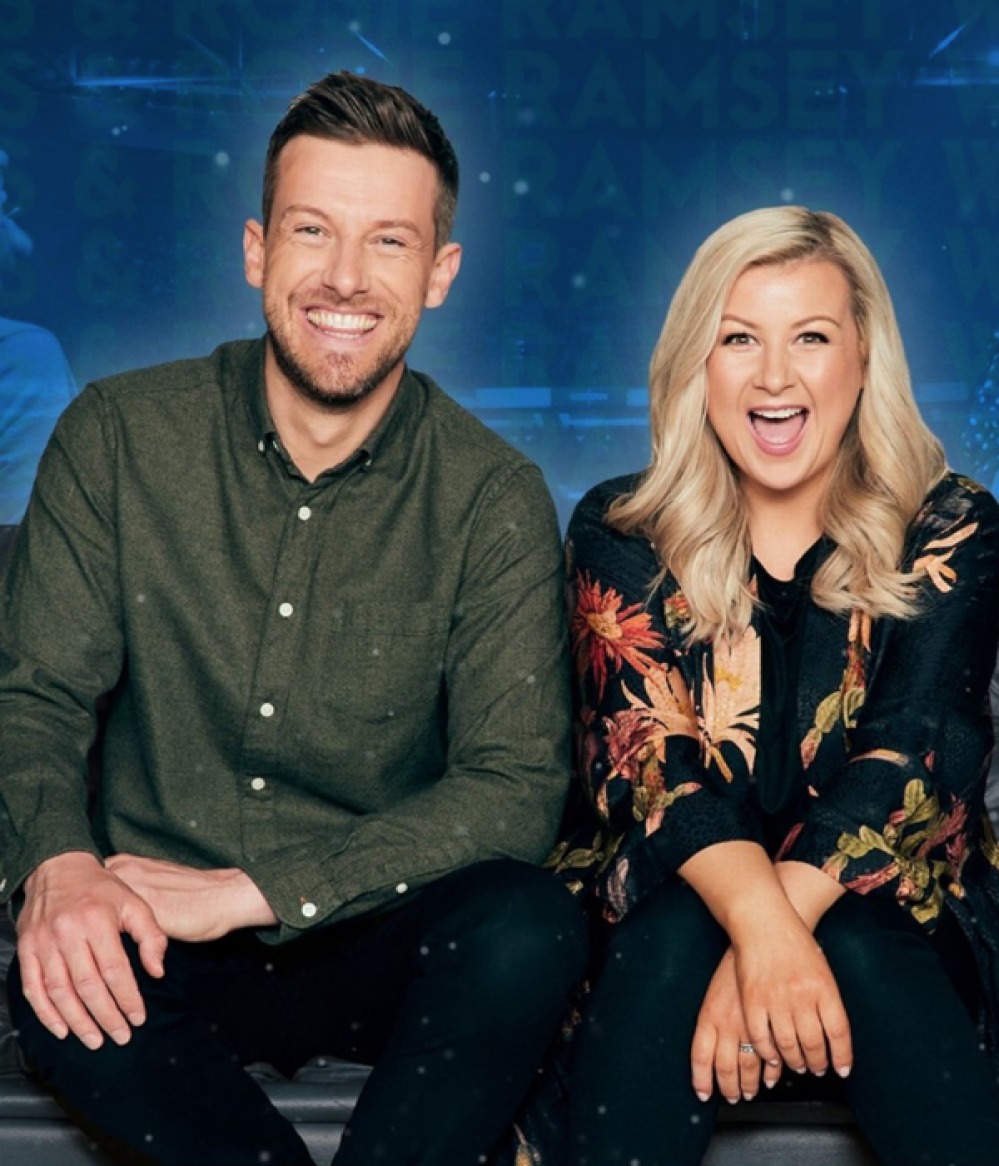 Going Barking Mad
You can have a woofing good time in Northumberland this year as The North East Dog Festival returns (2nd and 3rd September at Kirkley Hall). The festival team believe that dogs should be given the best life possible (as do we) – and that is very much the inspiration for their event. There'll be a wide variety of activities as well as more than 100 amazing exhibitors, plus owners will have the chance to speak to vets, trainers, behaviourists and experts, all in one place.
Being Bowled Over
England's cricket teams will play at 16 venues across England and Wales including the Men's and Women's Ashes against Australia – and Seat Unique Riverside, Chester-le-Street is hosting a few fixtures you won't want to miss. England Men will play Australia, Ireland and New Zealand in Summer 2023, and England Women will play Australia and Sri Lanka. See England Men v New Zealand in the Vitality IT20 Series on 30th August and England Women v Sri Lanka on 9th September.
Exploring a Fantasy Land
A new fantasy village play area called Lilidorei is opening at The Alnwick Garden in Northumberland in spring 2023, bringing a Christmassy feel all-year-round – and we're sure your children are going to love it. Wooden homes of magical creatures are being built in the forest clearing, with zip wires, slides and climbing walls connecting each area. The idea has been dreamt up by the Duchess of Northumberland, with the name meaning 'the children's adventure with play at its heart', and it's hoped it'll attract plenty of visitors to Northumberland.
Having a Laugh
Following the success of their number one hit podcast (with more than 100 million downloads, a sell-out Guinness World Record-breaking 2021 arena tour and a number one Sunday Times Best Selling Book) Chris and Rosie Ramsey are bringing a brand new live show to arenas nationwide in autumn 2023. Add the Utilita Arena dates to your diary (15th and 16th December) and prepare for a good laugh.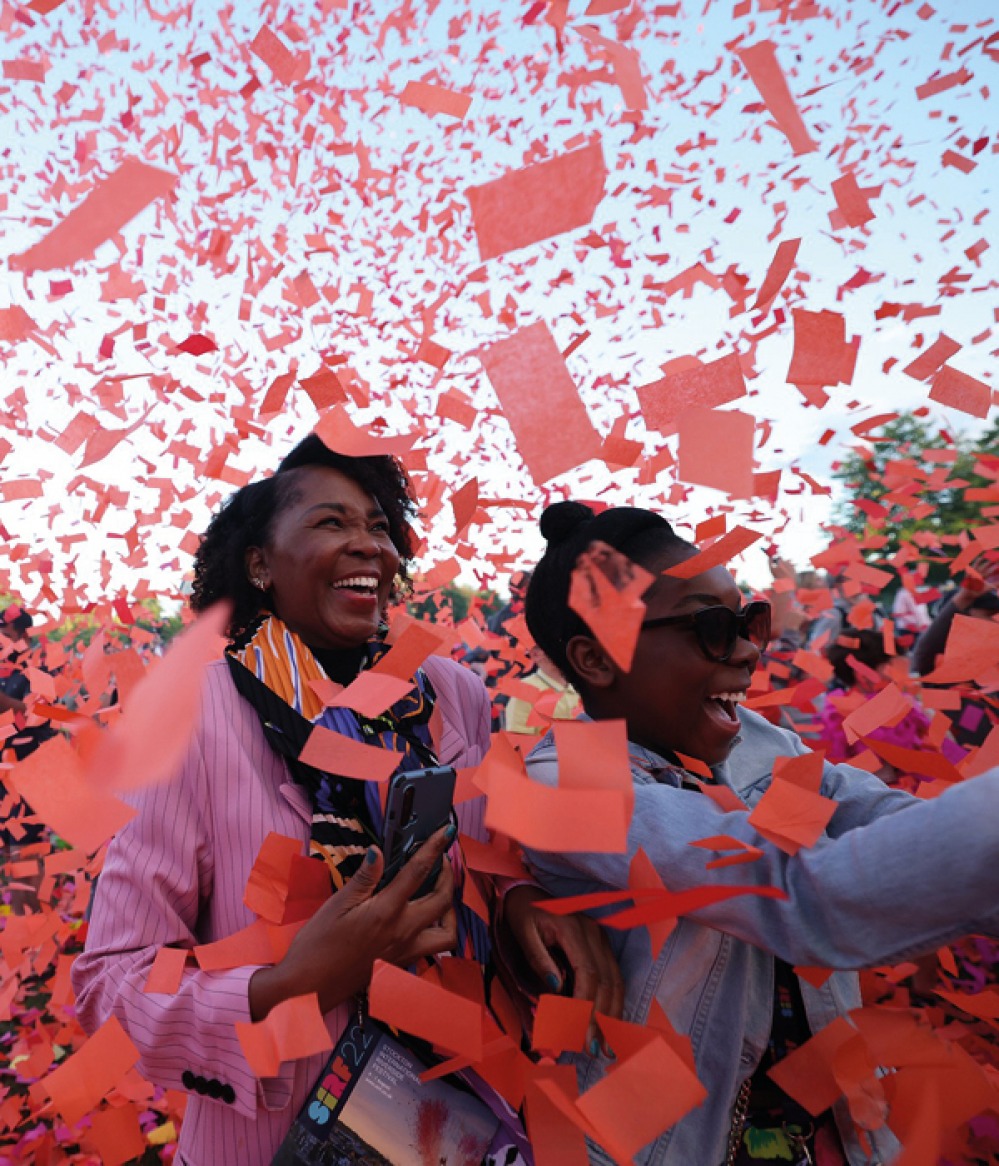 Having Faith
The first museum in England to contemplate the ideas, implications, and impact of faith in Britain opens in autumn 2023. In the historic Scotland Wing of Auckland Castle, the Faith Museum will house seven new gallery spaces over two floors. Niall McLaughlin Architects used the medieval tithe barn as inspiration for the custom-built extension. This one-of-a-kind museum will explore how faith, belief and religion have shaped lives and communities, and examine how they have been a driving force throughout our history.
Getting Your Golden Ticket
Willy Wonka is back, and Consett's Rowan Atkinson is joining Timothée Chalamet (who's playing Willy) and Olivia Colman in this prequel to Charlie and the Chocolate Factory following Willy's early days as an eccentric chocolatier… but will it be as fantastic as Tim Burton's 2005 creation starring Johnny Depp? You'll want to get your hands on a golden (cinema) ticket to find out. Wonka is scheduled to be released on 15th December.
Sirfing the Tees
We love a festival in the North East and you won't want to miss the 36th Stockton International Riverside Festival from 3rd to 6th August. Head into town for four free days of unmissable street theatre, dance, music and outdoor arts. This festival attracts international artists performing to thousands of spectators each year and showcases outstanding international street theatre. Fun for all the family, there's always a crowd and the finale is always spectacular. Take your camera – there're plenty of brilliant photo opportunities.
Going for Gold
From 17th–25th June, Berlin will welcome thousands of Special Olympic athletes and unified partners from approximately 170 countries to compete in 26 sports (from sailing to swimming and tennis to triathlon) for the 2023 Special Olympics World Summer Games – the world's largest inclusive sports event for people with intellectual and multiple disabilities. This will mark the first time that Germany has hosted the games.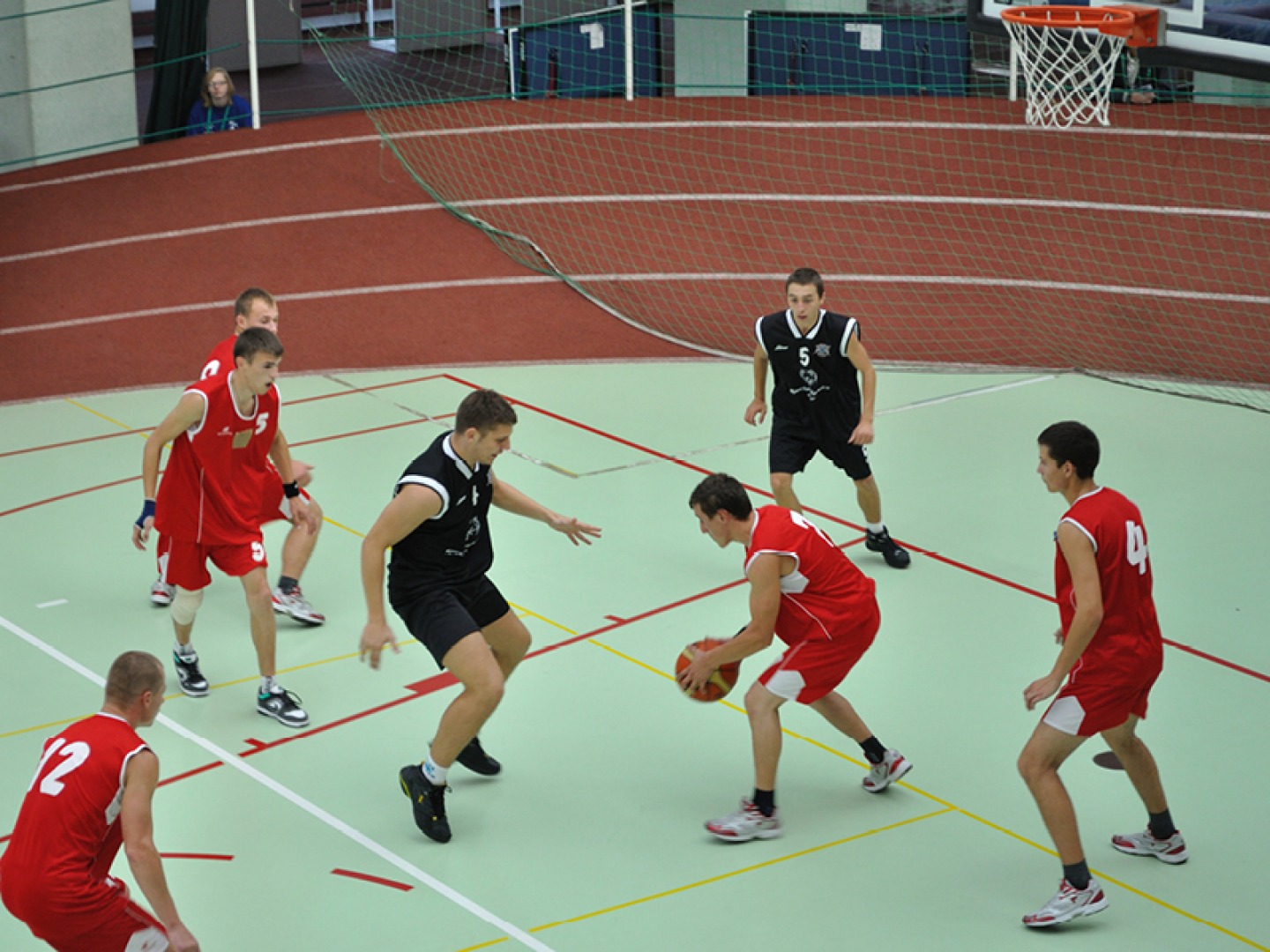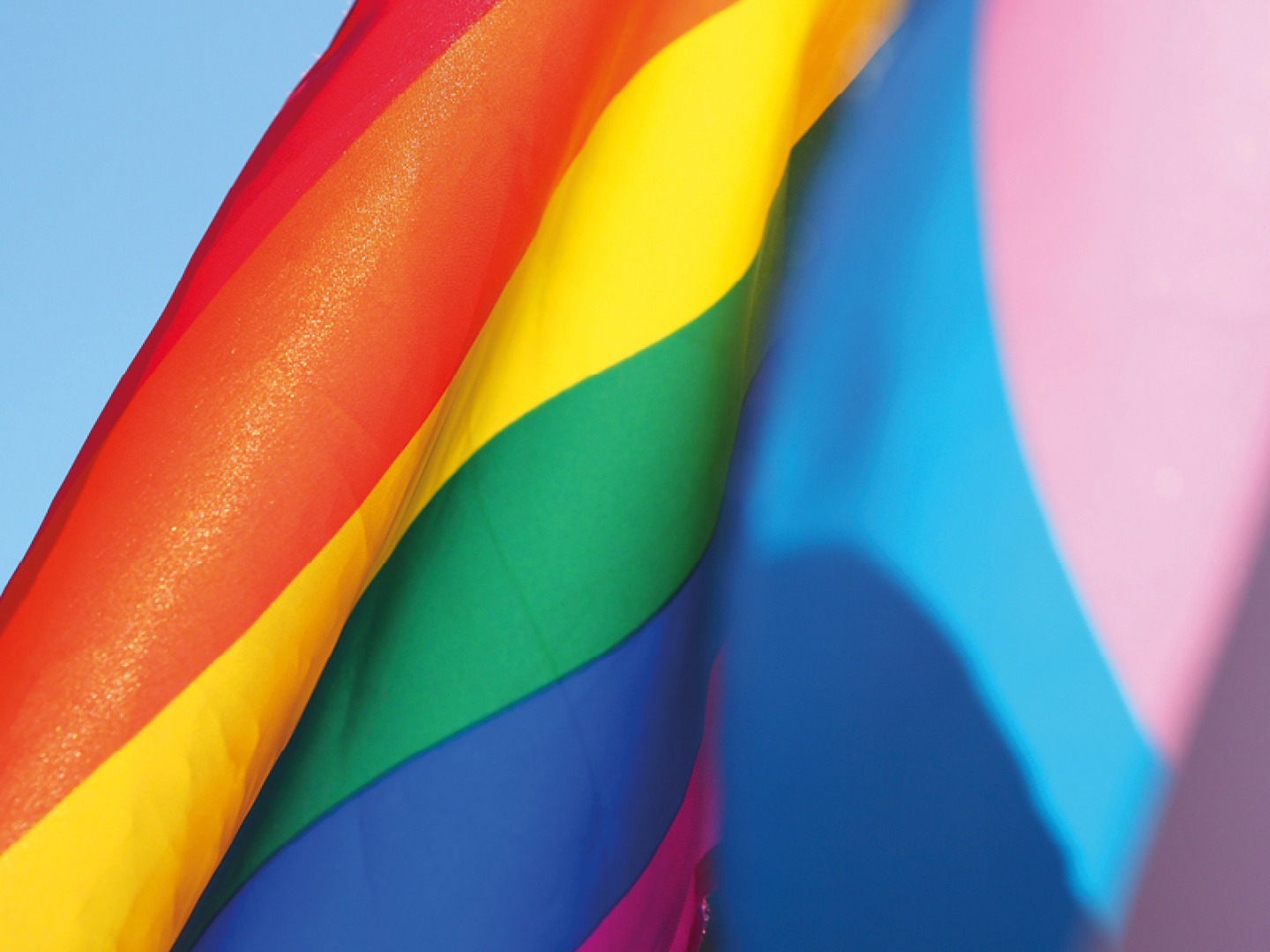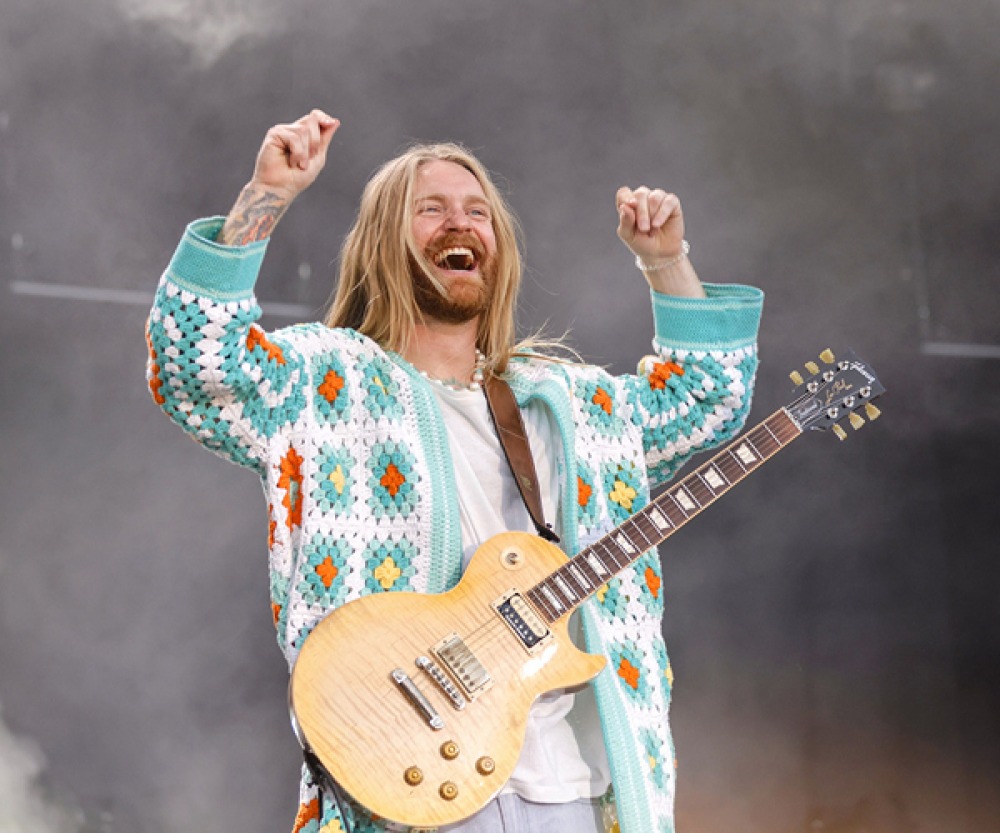 Waving the Flag
OK, so Liverpool may have bagged the opportunity to host the Eurovision Song Contest on behalf of Ukraine (it is a UNESCO City of Music after all) but we're just thrilled it's in the UK this year (congrats if you've managed to book a hotel in preparation already). We imagine Eurovision fever will spread right across the region when the competition begins in May (the grand final is on the 13th), and after Sam Ryder did so well to get us to second on the leaderboard last year (we're still singing that Space Man song) we're excited to see if we can grab the top spot this time around.
Taking Pride
Always an important event for the North East, Northern Pride will return to the Town Moor in Newcastle on 22nd and 23rd July. Northern Pride was formed in August 2007 after a brief gap in Pride activities following the closure of Pride on the Tyne. Each year it hosts events, workshops, seminars and campaigns which culminate in this spectacular festival. The three-day festival includes a march through Newcastle with entertainment and market stalls across the Town Moor – and it attracts more than 40,000 people.
Seeing P!nk
Huge names returned to the charts with new music this year (namely Rihanna, Beyoncé and Adele) and while P!nk never really went away, she's finally back on tour in the UK for the first time since 2019's sell out Beautiful Trauma World Tour. So while you're sorting through the gigs you need to see in 2023 (our thoughts are with those who didn't get tickets to see Sam Fender at St James' Park), you might just want to add these Stadium of Light concerts (on 10th and 11th June) to your list.