Berwick's Best Restaurants, Cafés and Pubs
From traditional British pubs to authentic South Asian cuisine, Berwick has it all
You'll want to book a table at these must-visit eateries.
Atelier
41–43 Bridge Street, Berwick
01289 298180
atelier.cafe
Head to this friendly café, bar and deli for great charcuterie, cheese and sharing platters, small plates, craft beers and a buzzy atmosphere.
Audela
64 Bridge Street, Berwick TD15 1AQ
01289 308827
audela.co.uk
Craig and Sarah opened Audela in 2012, and in 2017 moved into their current place, the former Cowes Building on Berwick's Bridge Street. It's all about contemporary British cuisine here, and with a real passion for cooking, they use only the finest seasonal produce – sourced daily from their suppliers across Northumberland and the Scottish Borders – to create new and different dishes. include the cured trout fishcake, North Sea hake and maple roast vegetable tart.
The Black Bull Inn
2–4 Main Street, Lowick, Berwick TD15 2UA
01289 388375
blackbulllowick.co.uk
This cosy local pub with rooms serves traditional comfort food all sourced from nearby suppliers including Doddington Dairy cheese, Hodgson's fish, Particularly Good Potatoes from Wooler and Giacopazzi's award-winning ice cream from Berwickshire. The evening menu includes local venison and a wood pigeon and bacon Caesar salad.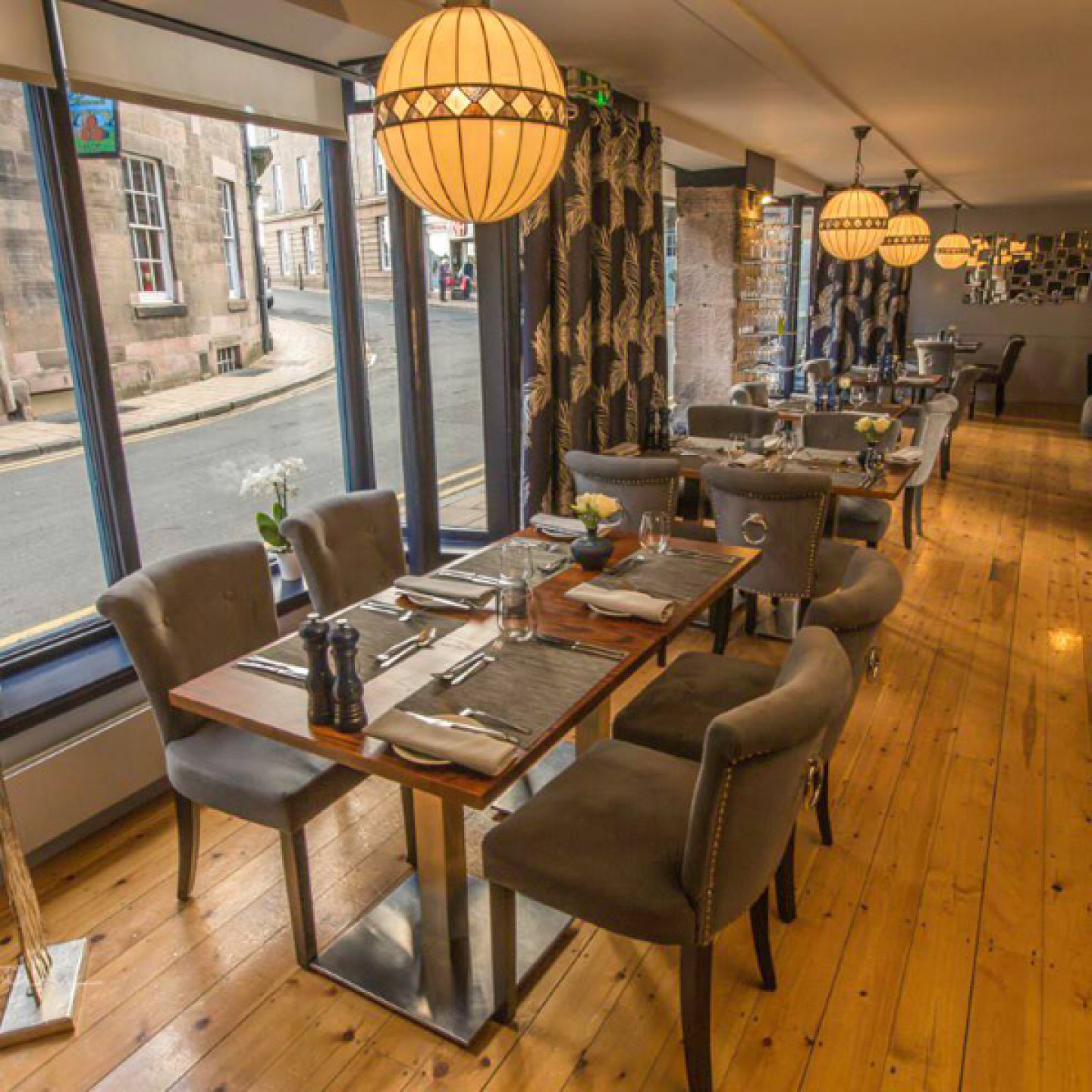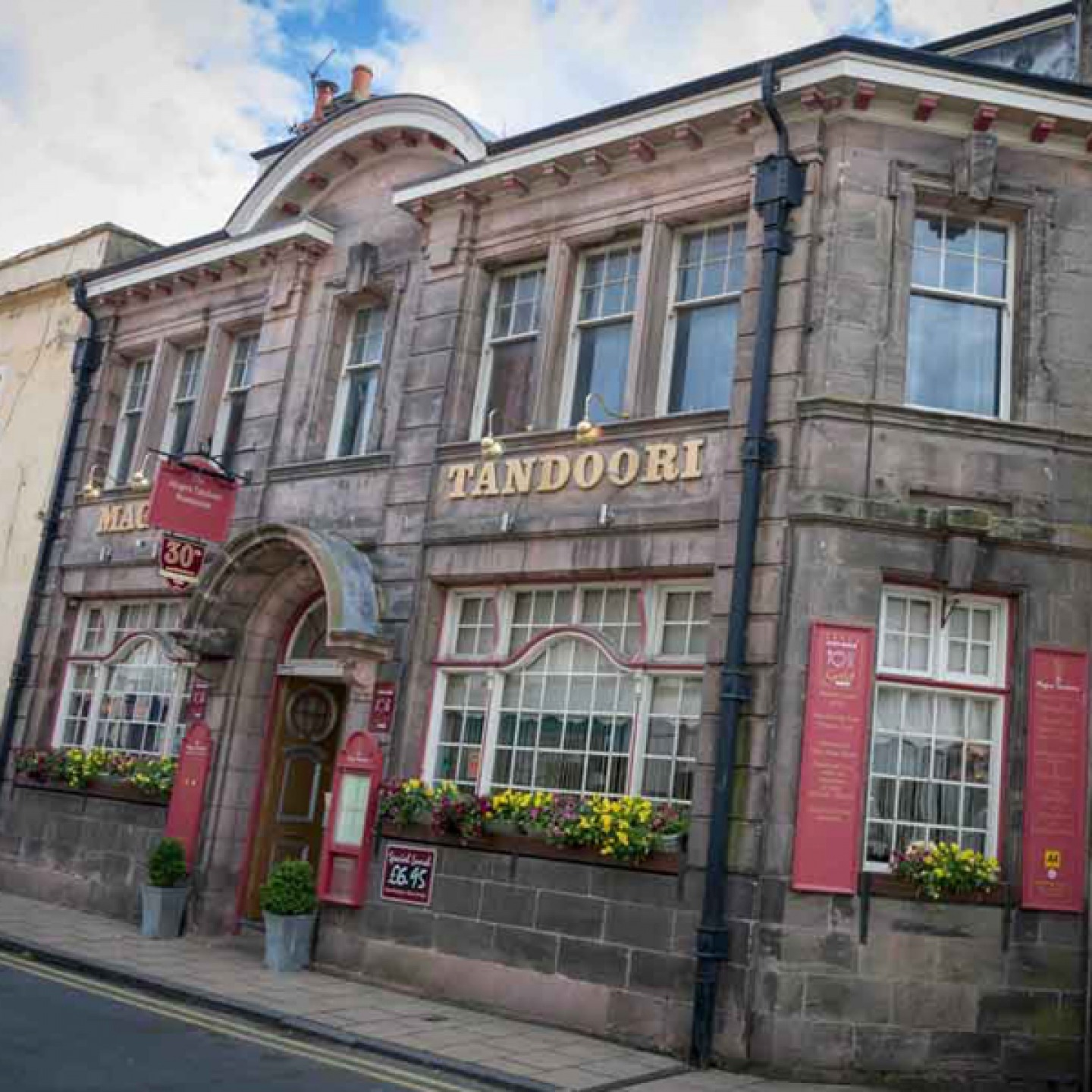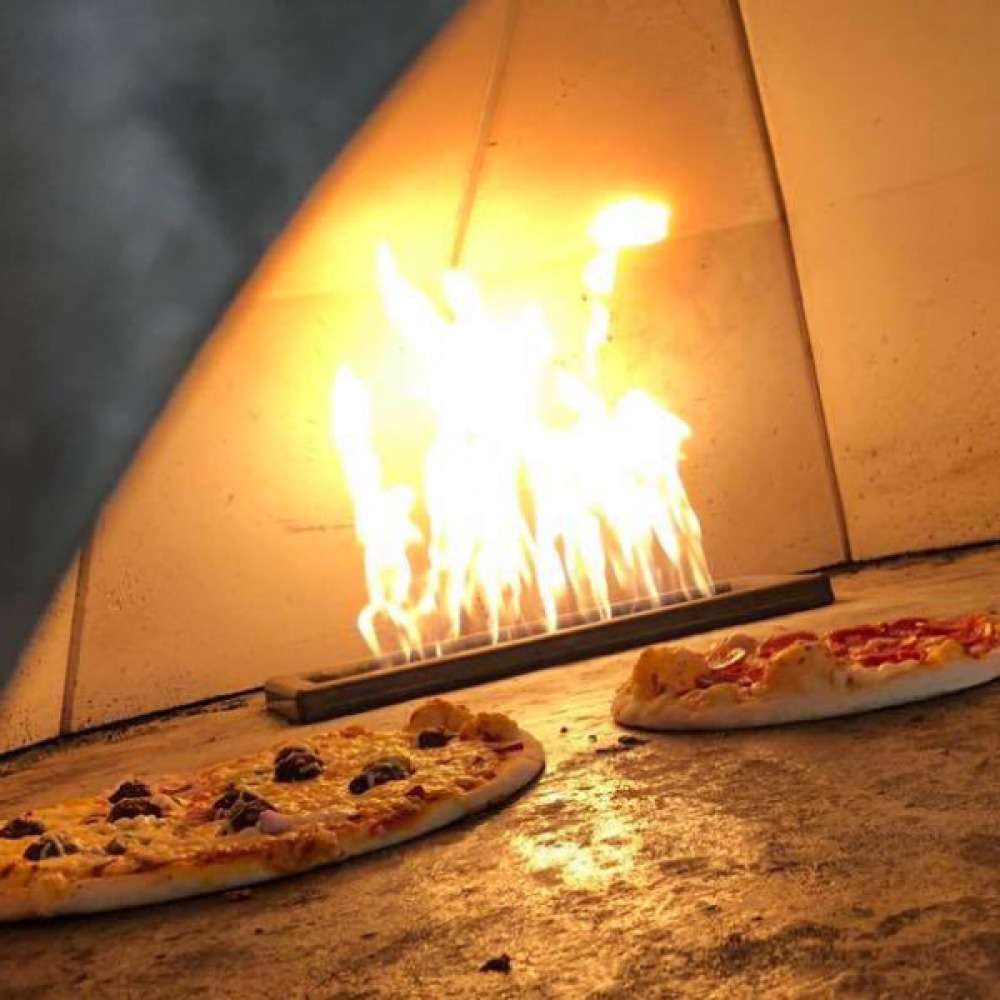 Magna Tandoori
39 Bridge Street, Berwick TD15 1ES
01289 302736
magnatandooriberwick.co.uk
Creating authentic South Asian cuisine for the people of Berwick since 1982, this award-winning family business offers traditional Indian cooking. The meals here offer a real taste of India and their venison dishes are worth a try too. Staff will always go above and beyond to make your meal special.
Pizzaiolo
1 Prince Edward Road, Berwick TD15 2EX
01289 332206
pizzaiolopizza.co.uk
Piazziolo's handmade pizza is made with slow-proved dough, topped with fresh ingredients of your choice and cooked in a traditional stone-based oven perfection in a pizza. Need inspiration? Check out the specials board with clever twists on traditional toppings for something a little different and check out their Facebook page for special deals of the day.
The Plough on the Hill
West Allerdean, Berwick TD15 2TD
01289 387597
ploughonthehill.com
A traditional Northumbrian country pub with a menu that champions local produce, from North Sea fish to heritage potatoes. They do good wood-fired pizzas too.
Queen's Head Hotel
6 Sandgate, Berwick TD15 1EP
01289 307852
queensheadberwick.co.uk
Open fires and cosy interiors add to the charm of this hotel restaurant. The menu may be fairly small but it includes popular choices such as venison collops and the ever-popular fillet steak and chunky chips.
Heading to Holy Island? Try these two:
The Crown & Anchor Inn
The Market Place, Fenkle Street, Holy Island TD15 2RX
01289 389215
holyislandcrown.co.uk
This independently-run inn is situated at the heart of the magical Holy Island. Relax with a pint of Northumbrian ale in the beer garden facing the harbour, castle and priory, and choose from a menu of great British food including locally-sourced fish and chips, pies and steaks, and there's a great range of vegan and gluten-free dishes too.
Pilgrims Coffee House and Roastery
Marygate, Holy Island TD15 2SJ
01289 389109
pilgrimscoffee.com
While the freshly-roasted coffee is the star of the show at Pilgrims Coffee House, the locally-made cakes and sandwiches are not to be missed. Ideal for those making a pilgrimage to this unique island.