Christmas Events, Musicals and Comedy: What's On in November
Everything you'll want to do in the North East this November
From a must-see performance of Les Mis to comedy shows that'll make you laugh out loud, we've picked this month's highlights to make planning your autumn entertainment easy.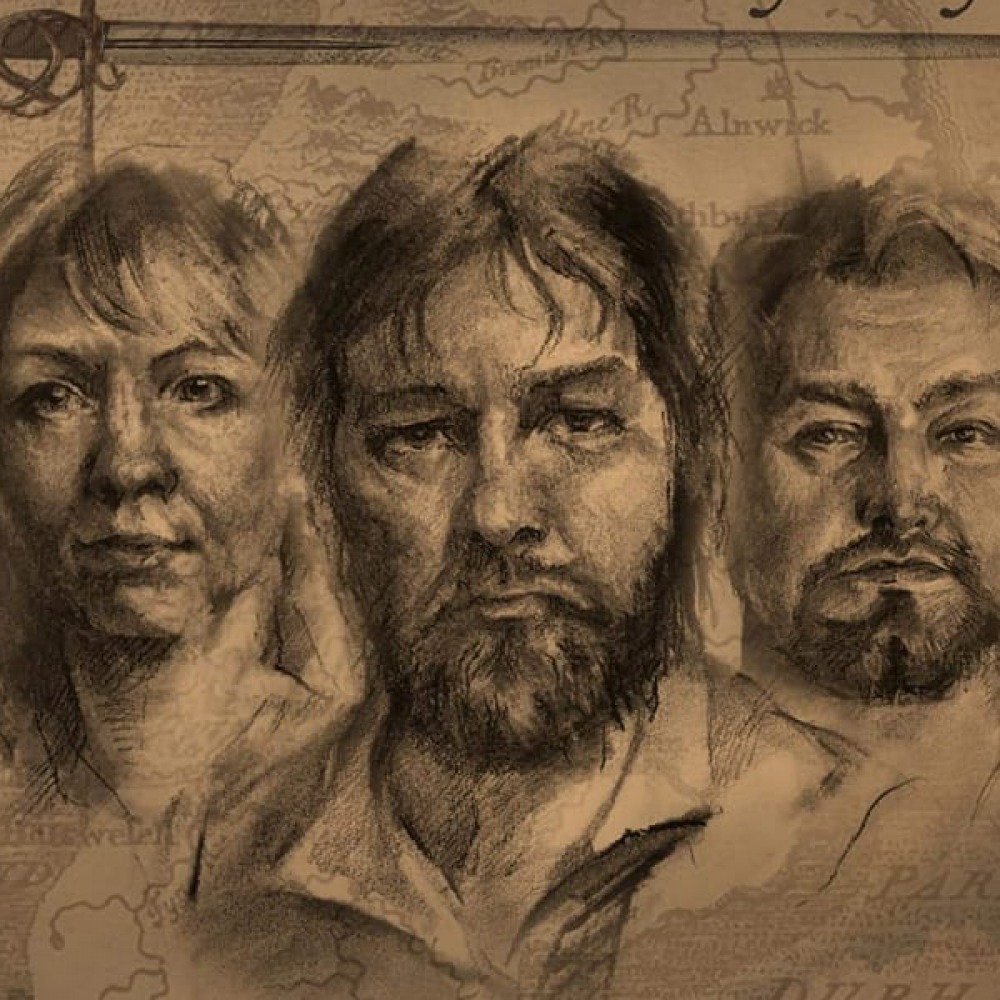 REIVER: TALES FROM THE BORDERS
THROUGHOUT NOVEMBER
Theatres across the North East
elysiumtc.co.uk
The Reivers were lawless families who terrorised the Anglo-Scottish border for 400 years from Northumberland to Edinburgh and Carlisle to Dumfries, until King James broke their power. Elysium Theatre Company, Alnwick Playhouse & Highlights Rural Touring present this new production in which Steve Byron weaves three stories together to paint a portrait of this violence and injustice. Will good triumph over evil, or will evil be victorious? Don't miss this evening of theatre like no other, steeped in the folklore and Northern history.
WRITE AT THE GALLERY: POETRY INSPIRED BY THE GOSPELS
15TH NOVEMBER
Laing Art Gallery, Newcastle
0191 278 1611
laingartgallery.org.uk
Looking to improve your creative writing skills? Be inspired by the Lindisfarne Gospels whilst they're still in our region. Learn about medieval writing to produce a poem of your own in this interactive workshop. Poet and creative writing tutor Richard O'Brien will read poems from and inspired by the early medieval world of the Gospels – including work written about the Ossuary at St Aidan's Church in Bamburgh. You'll then explore the exhibition for an hour and develop your own creative response. In the Art Studio, you'll share some of your writing.
WINTER EXPERIENCE
FROM 18TH NOVEMBER
The Auckland Project
aucklandproject.org
The Auckland Project's Winter Experience offers a whole host of events to help you get into the festive spirit. The Throne Room of Auckland Castle will be adorned with an impressive, hand-crafted 50ft-long dried flower garland, and you'll see a monumental 11ft-tall and 15ft-wide Neapolitan Nativity scene in the Faith Gallery, before enjoying a festive feast or taking part in Christmas workshops. They're keeping their top-secret event in Auckland Tower under wraps until 18th November – so watch this space.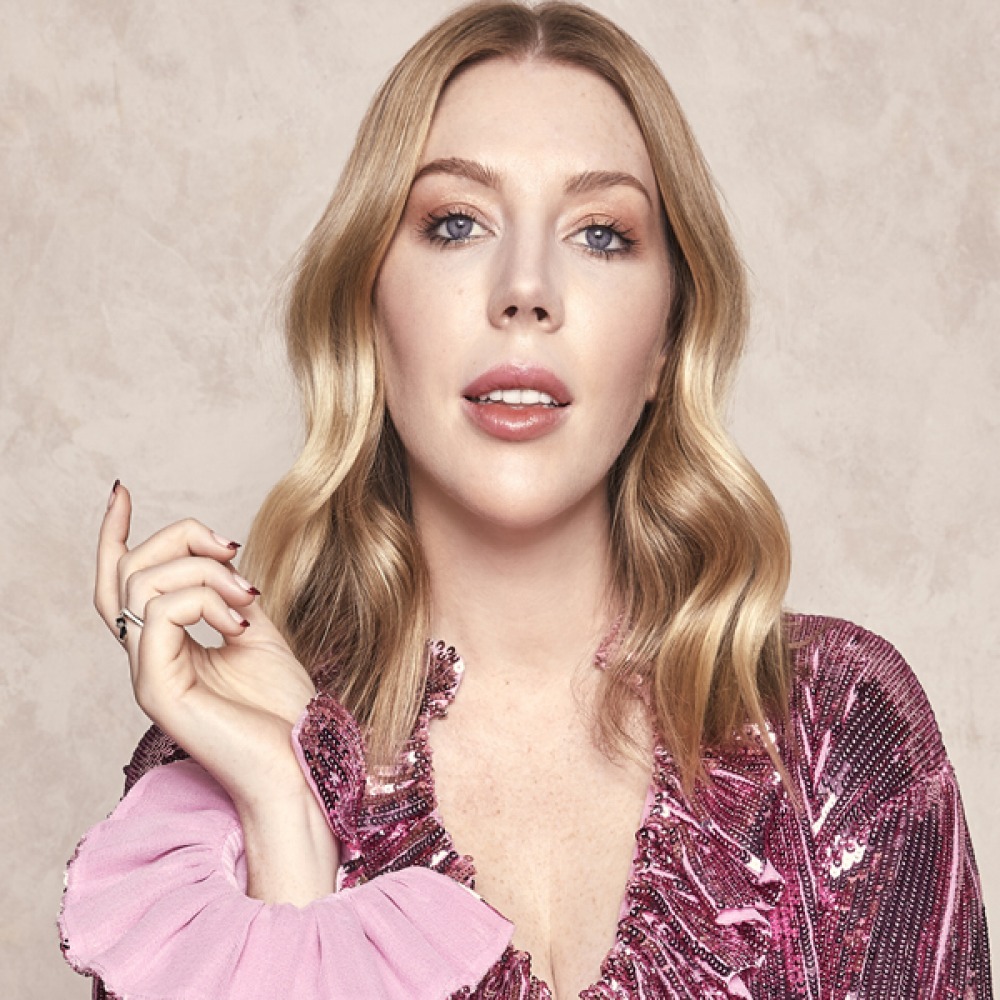 JACK CARROLL: WALKING FUNNY
3RD NOVEMBER
Middlesbrough Town Hall
01642 729729
middlesbroughtownhall.co.uk
Britain's Got Talent Runner-Up and star of BBC's Live at the Apollo returns to the stage with his new comedy show, Walking Funny. Dubbed as a 'comedy genius' by David Walliams, his humour could be just what we need right now.
KATHERINE RYAN: MISSUS
10TH NOVEMBER
Stockton Globe
stocktonglobe.co.uk
Creator and star of Netflix smash-hit The Duchess and all-round hilarious comedian, tickets are selling fast for Katherine Ryan's new live show. She'll be sharing her new perspectives on life, love, and what it means to be a Missus since marrying her first love.
JOANNE MCNALLY: PROSECCO EXPRESS
27TH NOVEMBER
Tyne Theatre & Opera House, Newcastle
0844 249 1000
tynetheatreandoperahouse.uk
Joanne is on a mission to solve… absolutely nothing. She's found herself suddenly in her late thirties with no husband, no kids, no pension and no plan but as she revisits her critically-acclaimed show The Prosecco Express and brings it to Newcastle, you can be guaranteed a good laugh. Can't make it? Joanne returns to Tyne Theatre with Vogue Williams and their chart-topping podcast, My Therapist Ghosted Me, in May 2023.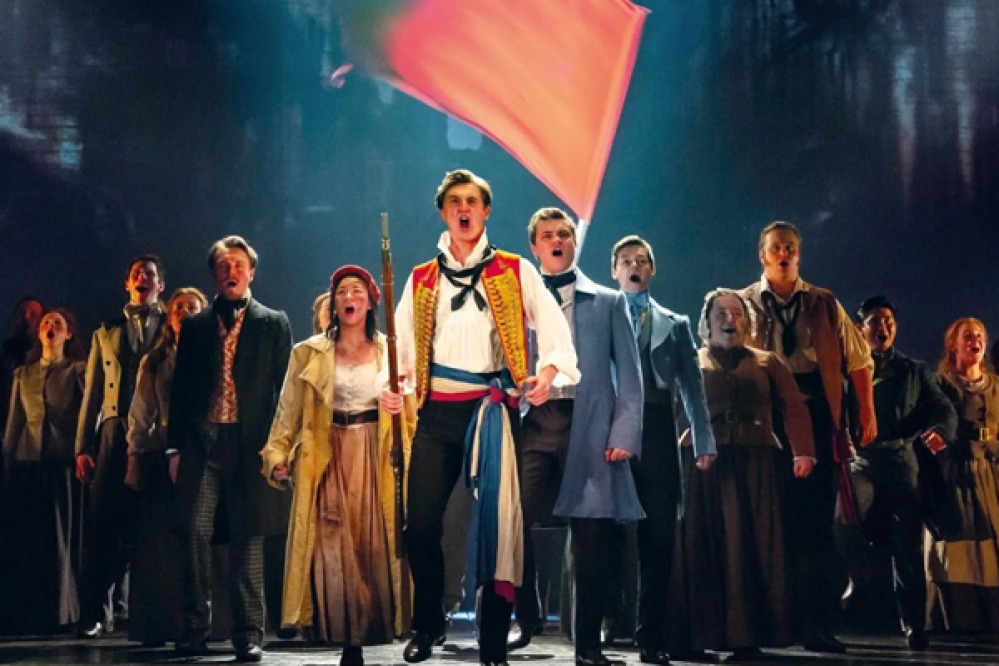 LES MISÉRABLES
2ND–19TH NOVEMBER
Sunderland Empire
atgtickets.com
We couldn't be more excited about Les Mis coming to Sunderland. This brilliant new stage show has taken the world by storm as Les Mis for the 21st century. With scenery inspired by the paintings of Victor Hugo, look forward to seeing performances of the songs I Dreamed a Dream, On My Own, One Day More, and our personal favourite – Master Of The House. Seen by more than 120 million people worldwide, Les Mis has earned its place as one of the world's most popular musicals.
THE CHLOE AND LIAM VARIETY PERFORMANCE
6TH NOVEMBER
The Customs House, South Shields
0191 454 1234
customshouse.co.uk
Head to The Customs House for an amazing night of entertainment in aid of The Chloe and Liam Together Forever Trust. Talent from across the region will come together to raise money for this important charity. The Trust support and inspire others to achieve and reach their full potential through the love of sport and performance in memory of South Shields' Chloe and Liam, a young couple who tragically lost their lives in the Manchester terror attack in 2017. Read more about the charity here.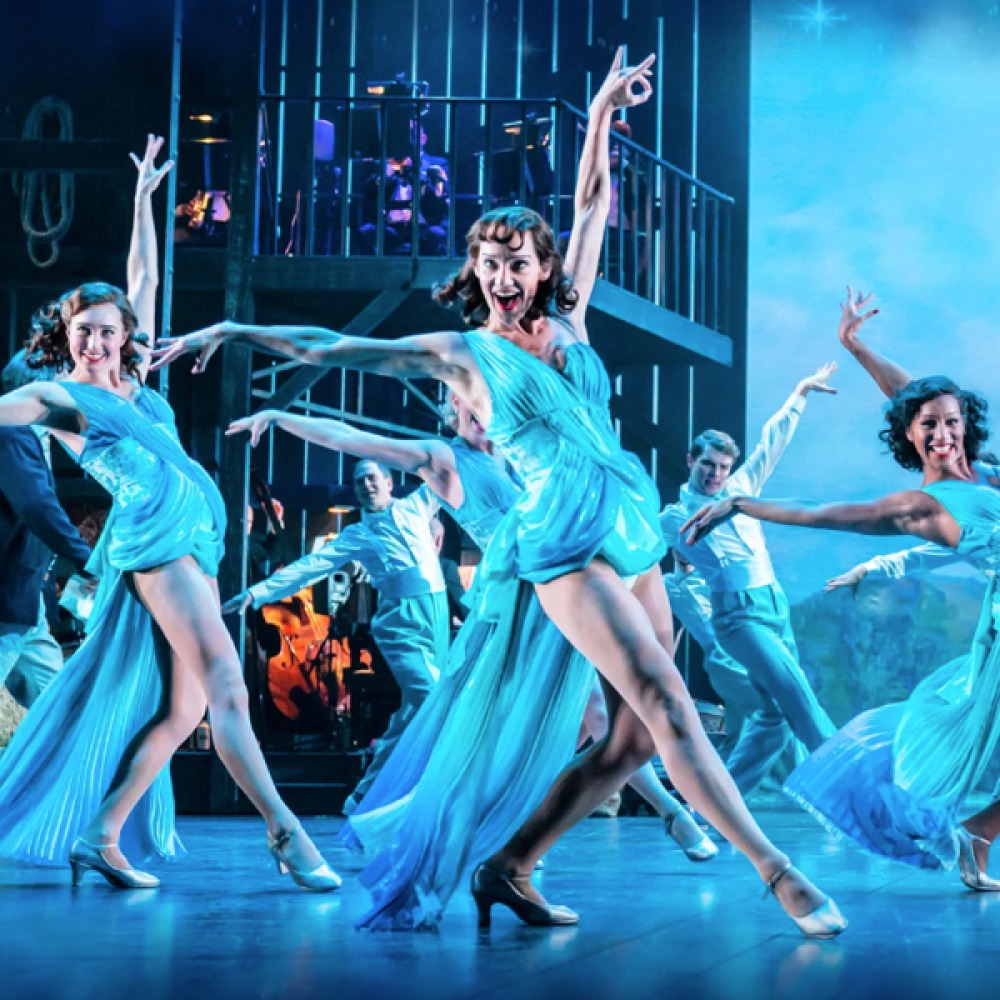 ONE OFF
10TH–26TH NOVEMBER
Live Theatre, Newcastle
0191 232 1232
live.org.uk
Born in Denton Burn, Ric Renton had a troubled upbringing that led to him spending his young adulthood in prison. Whilst in HMP Durham he learned to read and write – and this is his story, relived and performed by him. Knox, Brown and Shepherd pass their time in a prison with the highest suicide rate in the country and Jock offers Shepherd an unexpected way through the darkness.
WHITE CHRISTMAS
28TH NOVEMBER–3RD DECEMBER
Sunderland Empire
atgtickets.com
Direct from the West End, White Christmas will be lighting up the Empire this festive season. A tale of love and friendship, White Christmas' soundtrack is a winner – think The Best Things Happen While You're Dancing, I've Got My Love To Keep Me Warm and, of course, White Christmas. This take on the timeless romantic comedy stars The Wanted's Jay McGuiness.
THE FLINT STREET NATIVITY
30TH NOVEMBER–2ND DECEMBER
The Majestic Theatre, Darlington
01325 633296
themajestictheatre.co.uk
A class of seven-year-olds are about to perform their nativity play at Flint Street Junior School for the proud mums and dads, but it's not going to be plain sailing. Gabriel wants to play Mary, Herod won't stop waving to his parents and the innkeeper is determined to liven up the traditional script. This show invites you to relive your childhood nativity in the most hilarious way.
KENDRICK LAMAR
4TH NOVEMBER
Utilita Arena, Newcastle
utilitaarena.co.uk
A huge name in the Utilita Arena's listings, this show is bound to prove popular. American rapper, songwriter, and record producer Kendrick is often noted as one of the most influential rappers of his generation, so if that's your sort of thing, you won't want to miss this rare chance to see him perform in the North East.
HOLLY HUMBERSTONE
27TH NOVEMBER
NX Newcastle
nxnewcastle.com
Taking inspiration from Damien Rice, Lorde, Frank Ocean and HAIM, Holly's music style is honest and attention-grabbing. In the span of a year, she's amassed more than 100 million streams, performed on The Late Late Show with James Corden, and made her way onto our personal playlist. You need to see her live.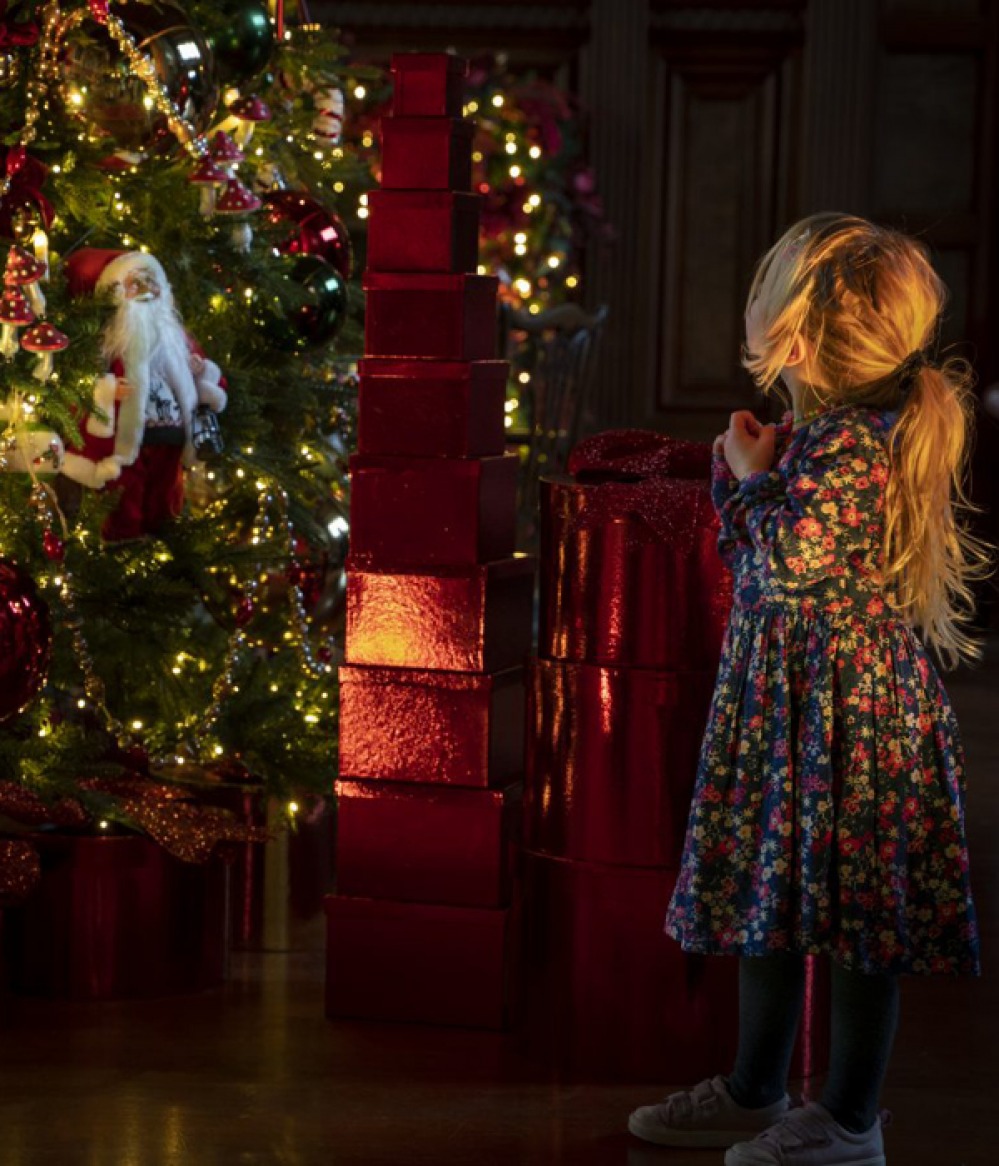 BALLET KIDS STORYTIME WITH AUTHOR HOLLY STERLING
12TH NOVEMBER
Seven Stories, Newcastle
0300 330 1095
sevenstories.org.uk
Meet award-winning author and illustrator Holly Sterling for a reading of her new book Ballet Kids, publishing this winter. This book follows the first in the series, Karate Kids. Your children will learn more about writing, drawing and creating their own stories, and have the chance to create their very own artwork. There'll be a book signing afterwards too.
CELEBRATING 35 YEARS OF WINNIE THE WITCH, WITH ILLUSTRATOR KORKY PAUL
19TH NOVEMBER
Seven Stories, Newcastle
0300 330 1095
sevenstories.org.uk
Korky Paul is marking 35 years of the global phenomenon, Winnie the Witch. Listen to spellbinding readings, learn how to draw scenes from the stories, and take part in the special magic raffle!
THE TWELVE DAYS OF CHRISTMAS
FROM 19TH NOVEMBER
Bamburgh Castle
01668 214208
bamburghcastle.com
The Christmas Kingdom at Bamburgh Castle is returning, and promises to be more spectacular than ever before. This year, the castle's staterooms will be transformed into an enchanting world of lords-a-leaping, swans-a-swimming and gold rings (you get the idea), as they present The Twelve Days of Christmas. See stunning theatrical sets and lighting, floral displays, thousands of baubles and twinkling lights as well as a fantastically festive Christmas tree. Award-winning theatrical designer Charlotte Lloyd Webber and her team at CLW Event Design have once again created a masterpiece. Other magical Christmas Kingdom experiences include Christmas wreath making, shopping, carol singing, and mulled wine in the castle's café.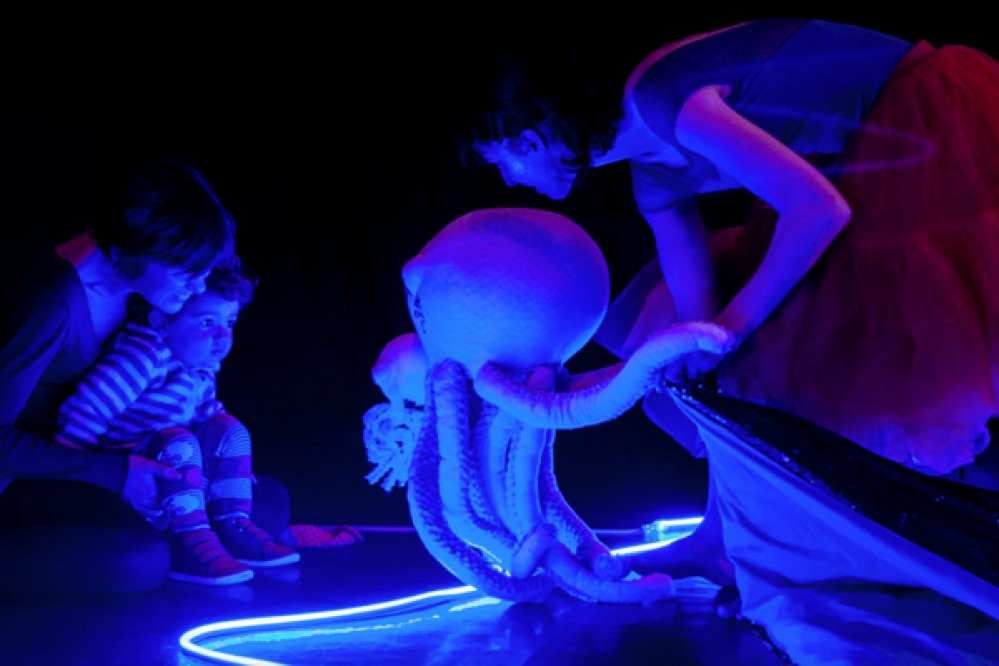 UNDERWATER
24TH–26TH NOVEMBER
Theatre Hullabaloo, Darlington
01325 405405
theatrehullabaloo.org.uk
Children will love this beautiful dance theatre piece which will take them on a magical journey into the deep blue sea. A ballerina wakes from her sleep and finds herself in the ocean. This multi-sensory show is perfect for stimulating babies' imagination – and there's plenty for adults to enjoy too.
MEET THE REINDEER
FROM 26TH NOVEMBER
Preston Park Museum and Grounds, Eaglescliffe
01642 527375
prestonparkmuseum.co.uk
Some very special visitors are staying at Preston Park Museum and Grounds in the lead up to Christmas. Come along to the museum and meet the friendly reindeer from the North Pole. You'll be able to purchase reindeer food during your visit to feed them too.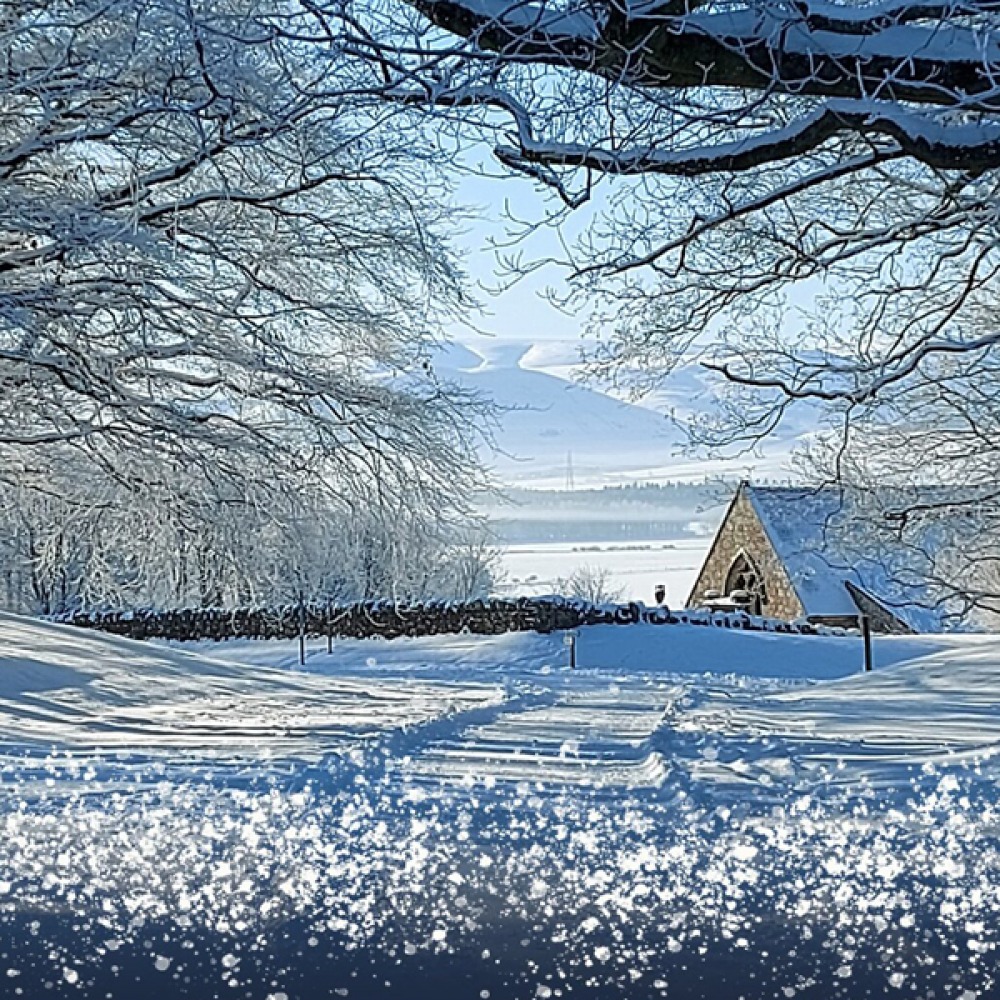 FORD & ETAL CHRISTMAS MARKET
26TH & 27TH NOVEMBER
Ford & Etal Estates
ford-and-etal.co.uk
Ford & Etal Christmas Market is returning in 2022, bigger and better than ever. The new-style market has stalls in Ford, Etal and Heatherslaw, with entertainment, activities and decorations in all three hubs so you can make a merry day of it. Visitors can enjoy browsing more than 50 stalls selling delicious food and drink, local crafts, gifts, pottery, presents for your pets, confectionery and much, much more. You can ride on Heatherslaw Light Railway between Heatherslaw and Etal, or enjoy a journey on a vintage double decker bus between Etal, Heatherslaw and Ford. There will be carriage rides at Hay Farm Heavy Horse Centre and a free shuttle bus running between the main hubs. All the local shops and cafés will be open too and up in Cheviot Tap you can meet the alpacas and unwind with a glass of local ale or a mulled wine. Everyone can enjoy following the free Christmas Tree Trail and, if you complete it correctly, you will be entered into the prize draw; one adult and one child can each win a fantastic hamper of goodies. Santa will be visiting and there will be delicious food on offer to sustain you, as well as free tastings.
FIND THE RABY REINDEER
26TH NOVEMBER–31ST DECEMBER
Raby, Staindrop
01833 660888
raby.co.uk
Enjoy a festive walk to High Force Waterfall this December. Collect the Christmas clues and see if you can find Rudolph and his friends along the way – but don't forget to wrap up warm! Winter is when the waterfall is at its most powerful, so don't forget to take some pics. Walk done, head to High Force Hotel and tuck into a hearty Teesdale lunch or a luxury hot chocolate.