The Coolest North East and Yorkshire Artists Coming to Our Newcastle and Yorkshire Christmas Fairs
We've rounded up 16 of the coolest artists in the North East and Yorkshire that should be on your radar
These fantastic creatives will be showcasing their work at our Newcastle and York Christmas fairs.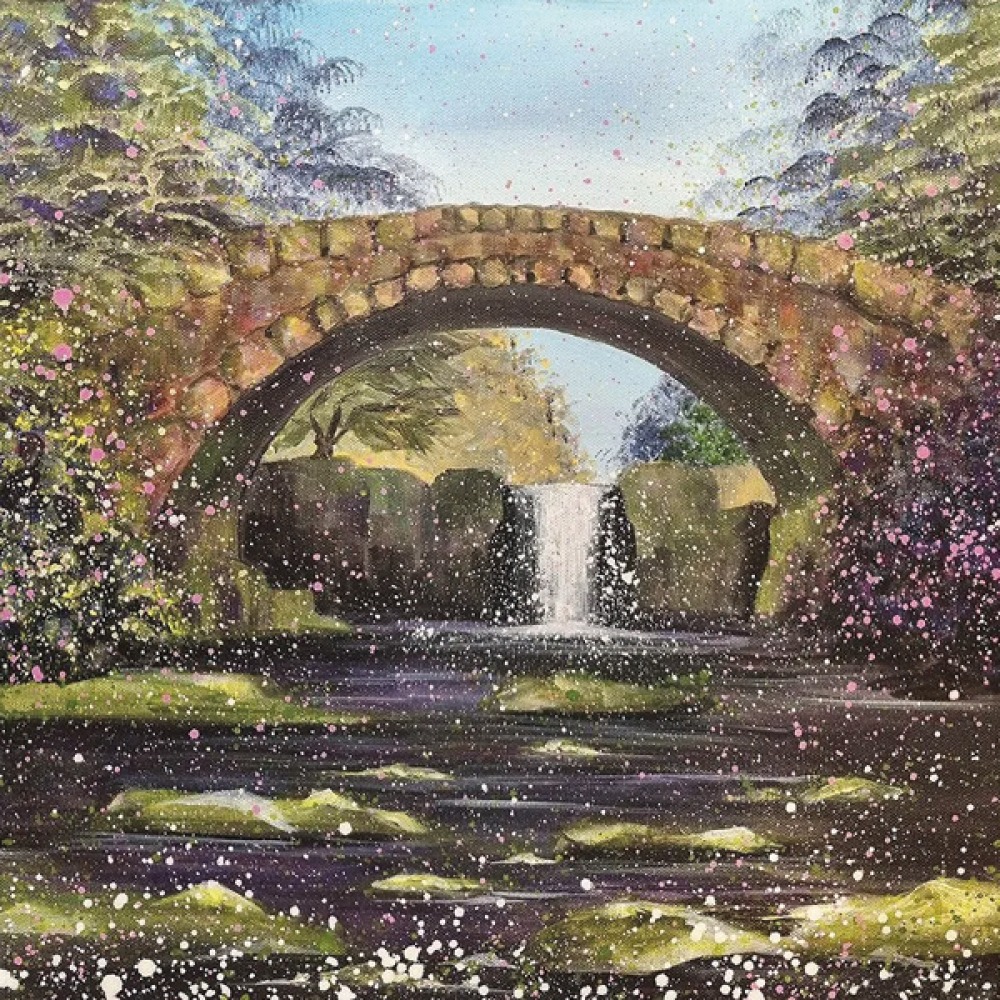 Lauren Young
Illustration
laurenyoungillustration.com
Influenced by the County Durham and Northumberland countryside, Lauren's illustrations are full of colour. She creates greetings cards, pet portraits, personalised prints and bespoke wedding stationery. Caring for the environment, all of her products come from British suppliers, she uses recycled packaging, and all of her cards and prints are made with FSC-approved papers.
Naomi Walker
skyspirit.co.uk
Northumberland-based artist Naomi creates original art and prints inspired by the dramatic countryside and the sea using acrylic and mixed media. Naomi's unusual paintings are featured in collections around the world under her business name Sky Spirit Creations.
Emily Ward Art
6 Camp Terrace, North Shields NE29 0NE
07956 343374
emilywardart.com
Emily has painted murals, commissions and artwork for charities across the North East, as well as personal portraits for hundreds of families, but she's most known for her stunning paintings of Northern coastline, castles, landscapes and woodlands. Emily's vast range of gifts (which you can find online) have been produced from her original artwork. With more than 100 images to choose from, there is something to suit all tastes, in the form of locally hand-pressed ceramic tiles, jigsaws, coaster gift sets and canvas prints. Book an appointment to take a look around her studio in North Shields.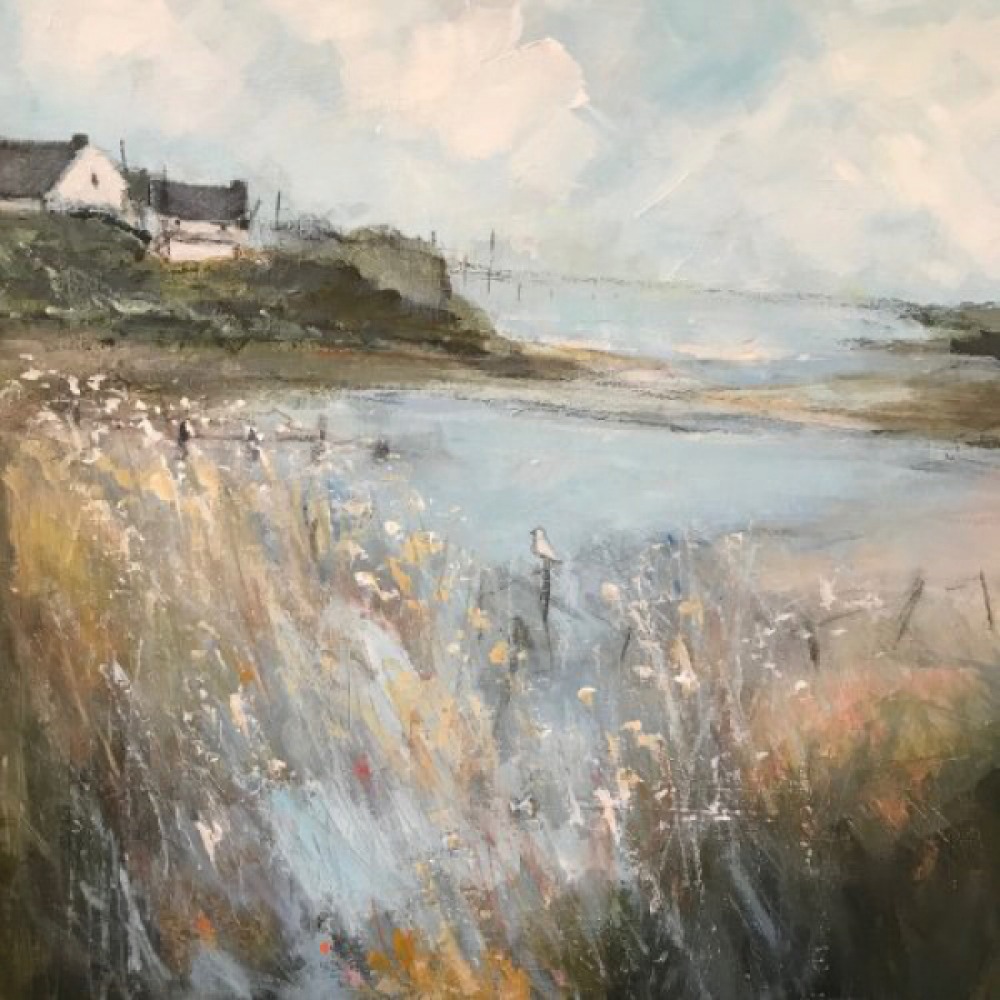 Darren Mundy Art
07895 023260
darrenmundy.co.uk
Darren works from his home studio in Whitley Bay. A self-taught artist, he has developed his brand from small sketches in a book to paintings and prints that are recognised across the UK, and you can now buy his work in the form of jigsaws and calendars too. Darren works with acrylics and uses a vivid colour palette to make an impact with his pieces.
Matthew Ellwood Art
34 Front Street, Frosterley,
Weardale DL13 2QS
01388 526696
matthewellwood.com
Matthew's Tower paintings merge together culturally and historically significant landmarks and buildings that characterise cities, towns and areas we know and love, capturing the spirit of a place and its people.
Sue Fenlon
suefenlonart.co.uk
Born in Newcastle, Sue is inspired by the seasons and the changes they bring and creates a response to this through colour and texture. From coasters and mugs to notebooks and calendars, her popular art is also transformed into plenty of perfect gifts. Her studio is just outside Alnmouth, and she paints from her walks along the coast.
Sophie Myers Art
sophiemyersart.com
Sophie, who lives in South Northumberland, has a passion for animals, and it shows. Farming born and bred, animals have always been an inspiration for her drawings. Her graphite pencil art makes the perfect gift for anyone who loves animals as much as Sophie does.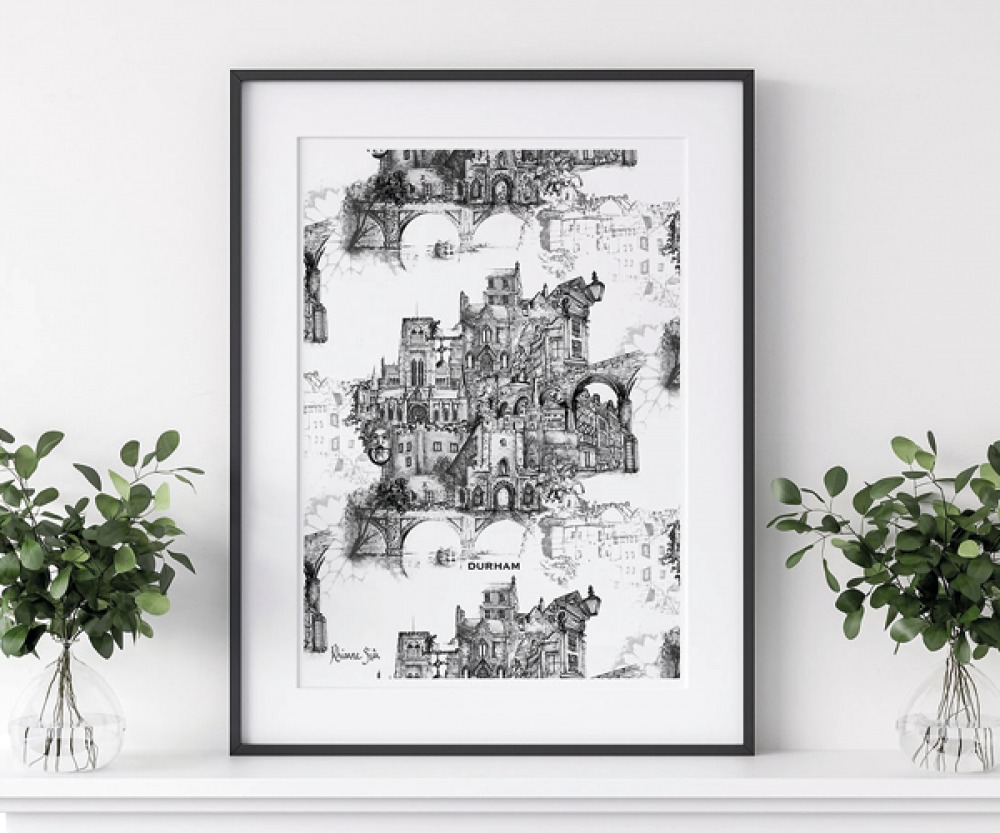 Jina Gelder Illustration & Wildlife Art
Attic West Studio, The Hearth Arts Centre, Main Road,
Horsley, Newcastle NE15 0NT
07912 361132
geegeedesigns.co.uk
Jina is a wildlife artist based in Newcastle who works primarily in ink and watercolour (although she occasionally dabbles in acrylics when working on a mural). You'll find her paintings at a variety of shows and galleries throughout the year (including at our Christmas Fair) or you can visit her studio at The Hearth in Horsley.
Robert Myers Art
robertmyersart.com
Robert is a North Shields-based artist with a history in computer graphics. Painting is something he had always loved, but it wasn't until October 2018 that he took the leap and left the industry he was in to get into painting. Now, he captures the world around him in his oil paintings.
Rhianne Siân Designs
rhiannesian.co.uk
Durham-based Rhianne has her own illustration and surface pattern design business taking inspiration from the architecture, wildlife and landscapes around her. Her intricate illustrations adorn tea towels, aprons, cushions, notebooks and bags, but they look just as good in a frame on your wall.
Trevor Craggs
trevorcraggs.co.uk
Based in Newcastle, Trevor is inspired by the rugged landscape and spectacular coastline of the North. He paints and makes ceramic art and sculptures, recalling atmospheric encounters in changing light and weather, seasons and places.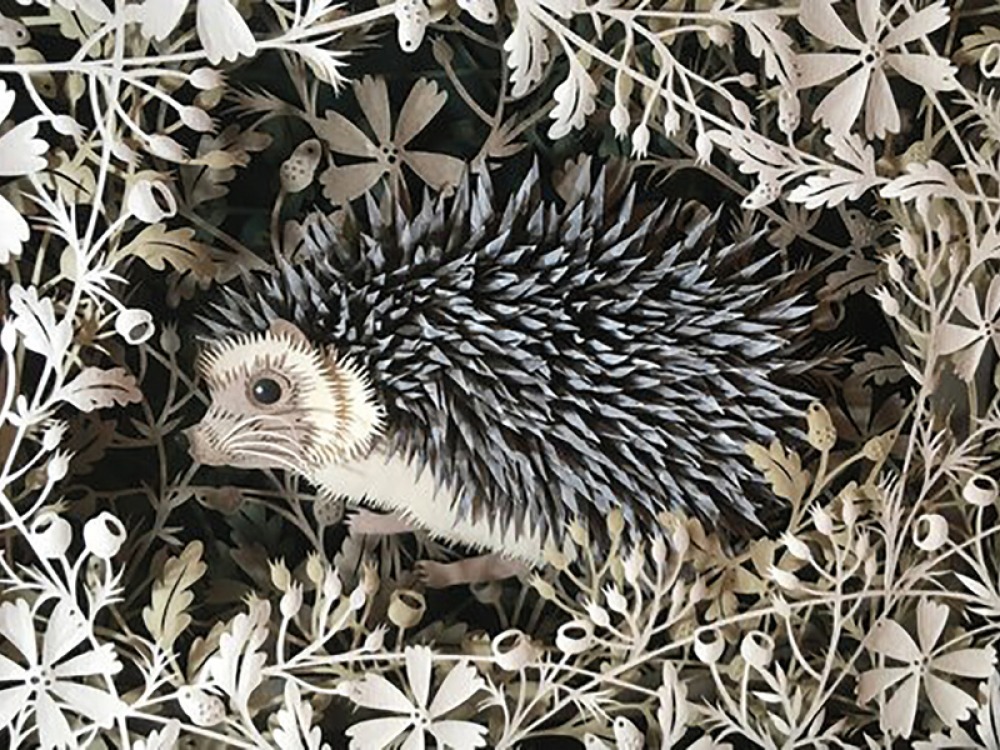 Katrina Mansfield Artist
katrinamansfieldartist.co.uk
Katrina creates fluid art animal ink paintings using alcohol ink on Yupo paper. From cute owls to majestic deer, her artwork is always vibrant – a beautiful and bright addition to anyone's home.
Faye Grosvenor
cheekybudgiedesign.com
Faye, who runs the York-based business Cheeky Budgie Design, began experimenting with clay in summer 2020. A lot of her designs are floral based, but she also creates designs inspired by fruit, animals and birds (hence the business name, which was inspired by her budgie Simon). She also accepts commissions to make clay baubles of your favourite pet, and her most popular products are her statement clay earrings.
Anna Cook Paperart
annacookpaperart.co.uk
The beauty of the natural world comes to life through York-based artist Anna Cook's paper art as she captures the personalities of her favourite woodland creatures. She's inspired by botanical drawings of animals, the natural world, and the expressive personalities of woodland creatures captured in their natural habitats. Find out more at livingnorth.com.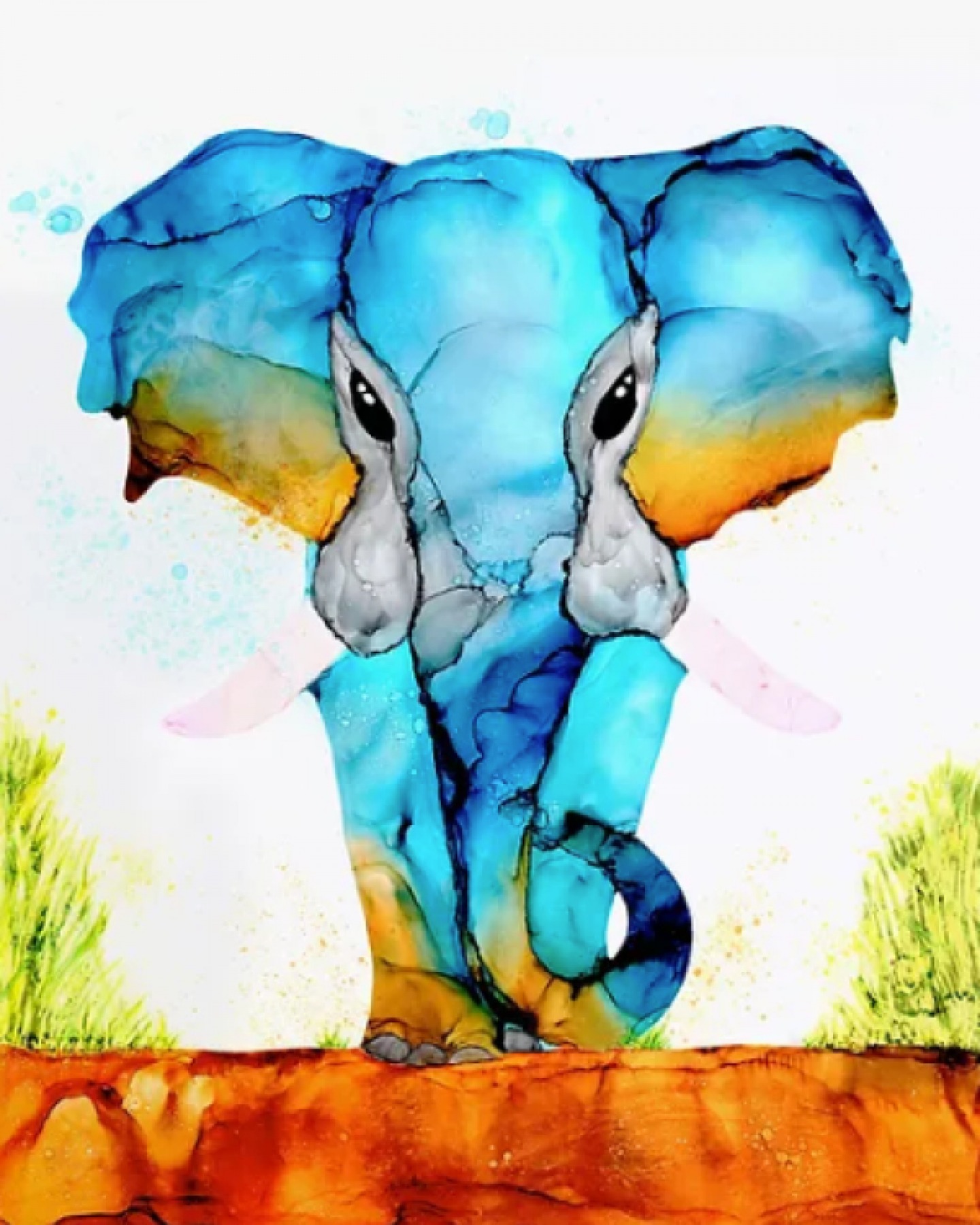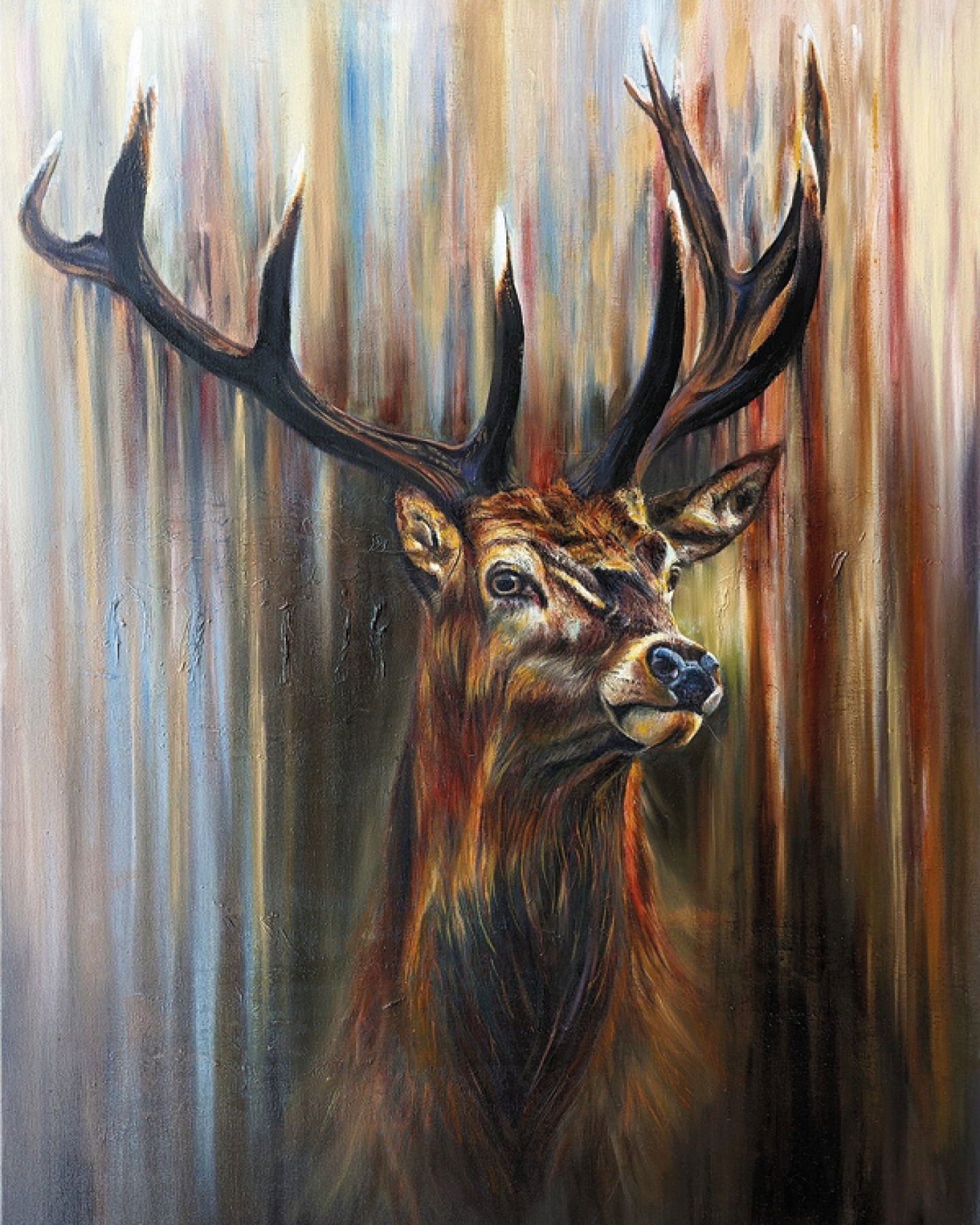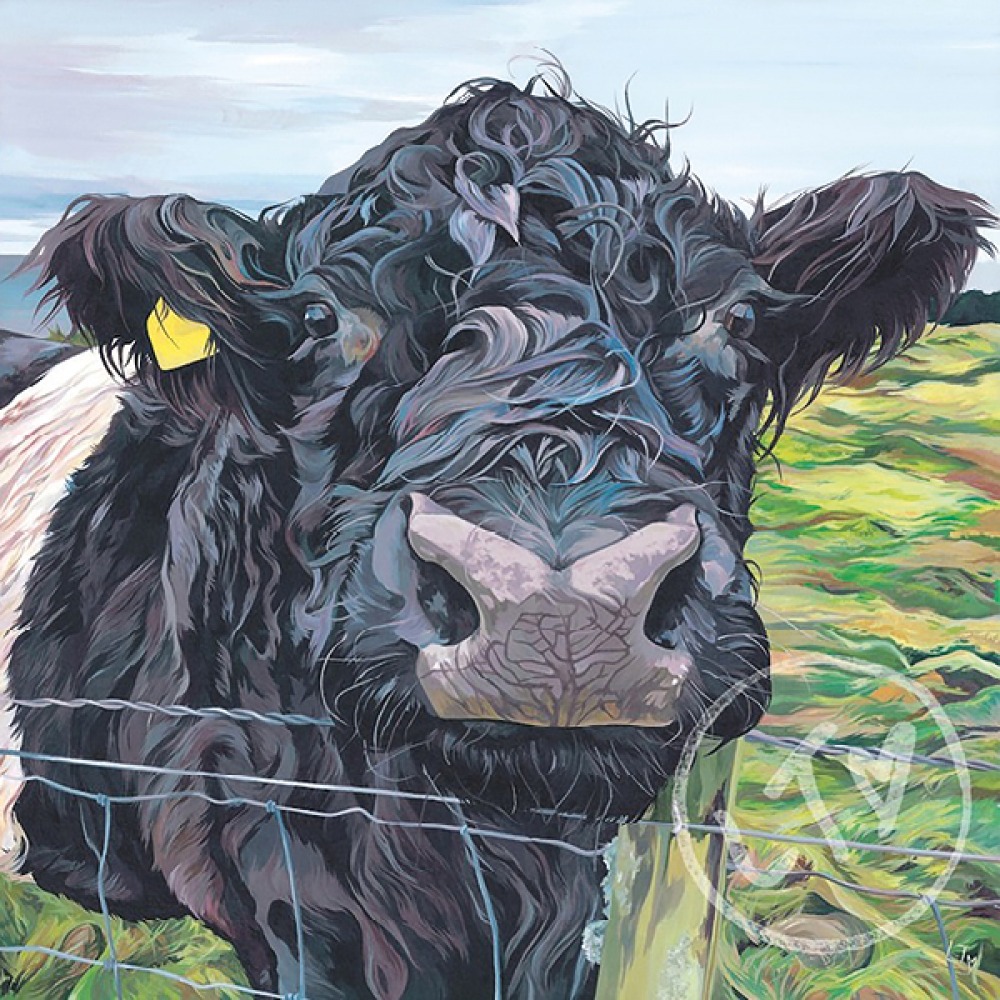 Lauren's Cows
laurenscows.com
Lauren's Cows was founded in 2012 off the back of a single painting – a painting of a cow by self-taught Yorkshire artist Lauren Terry. Since then the business has grown with her contemporary cow art prints and paintings hanging on walls worldwide. A mother-daughter business, Lauren's Cows produce homeware as well as cards and original art.
Laura Pennell
laura-pennell.co.uk
Laura creates animal art inspired by her North Yorkshire surroundings. Her detailed and vibrant artwork depicts wildlife and the countryside. While she's only been practicing art professionally for four years, she's always had creative bones. She spent time dabbling in paints (mostly acrylic and oil) before picking up pencils. Most recently, she was asked by The Fell Pony Society to provide artwork for their centenary celebrations for a special gift for Her Majesty The Queen. Read more about her work at livingnorth.com.
Rosie Smith Artist
rosiesmithartist.com
Rosie is an artist based in South Yorkshire. Inspired by her love for travel and nature, Rosie paints expressive wildlife art in both oils and watercolours, using palette knives and varied brush strokes.