Gateshead Author and Medium on Writing Comedy Crime Novels Set in the North East
Gateshead-born actress, playwright, and now author Tracy Whitwell is using her experience as a medium to write comedy crime novels set in the North East, and The Accidental Medium is the perfect read for winter
Tracy wrote plays and short stories from an early age before beginning her successful acting career. 'I worked with Live Theatre in Newcastle and the Little Theatre in Gateshead and I just had to brave telling my dad that I wasn't going to be a banker,' she laughs. After seeing Gary Oldman's performance in Sid and Nancy (a biographical film about Sex Pistols bassist Sid Vicious and his girlfriend Nancy), she decided she wanted to go to the drama school he'd attended. By the early 90s, she'd joined the cast of a Catherine Cookson mini-series before later appearing in Playing The Field, The Bill, Peep Show and Eastenders. But when Tracy realised that she still had a love for writing, she completed her first full length play entitled Kaboom!
'I didn't believe that I could write books, but I think those things come with time, don't they?' Tracy reflects. And when Tracy finally found the courage to write her first novel: The Accidental Medium, a crime-horror-comedy tale, she received rave reviews from award-winning local author Trevor Wood, Emmerdale icon Charlie Hardwick, and actor and angler Robson Green.

The story follows a thrill-seeking actress who talks to ghosts. She's a wine-loving, straight-talking, successful TV actress from Gateshead (a lot like someone else we know). But when she starts work in a new shop to keep the money coming in, she suddenly discovers that the voices she's hearing in her head are real – not the first signs of madness. In fact, she can give people messages from beyond the grave. She confronts her mum and discovers she is from a long line of psychic mediums. But darkness isn't far away and with help from the dead, she's about to solve a crime.

The story is fiction, but much of the inspiration for the main character, Tanz, comes from Tracy, who is a medium herself (and also loves true crime). 'When I was around 28, I went into a tarot reading/healing shop in Crouch End in North London and there was a woman working there. As soon as I walked in I didn't like the look of her, but, as usually happens, she became one of my best friends,' Tracy recalls. 'I got talking to her, had a reading, and it turned out she was really wise, so I went back a couple more times for readings. One night I was shopping and as I walked out of a shop, a voice told me to call her and go round to her place. I was so surprised that instead of questioning why I'd heard a voice, I just rang her. She laughed and said: "you better come round then". That was the first time I'd sat with another medium and talked to a spirit.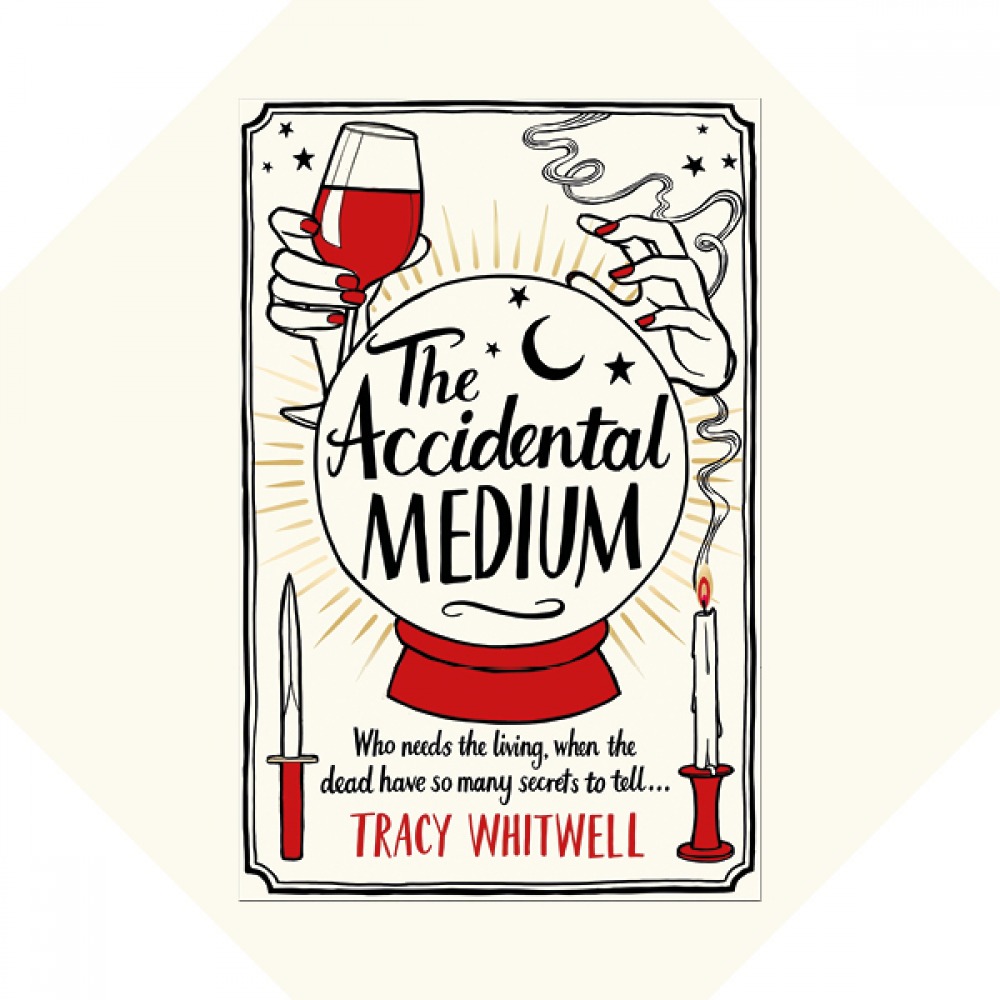 'It helped me develop into tarot reading and we did ghost busts together (we went into houses and cleared spirits from them). I was still acting but I started getting messages for people more often, for example when I went to parties.' When Tracy discovered her abilities, she realised her talent comes from a family of mediums. 'My mam had been holding out on me,' she continues. 'My great-grandmother (who I didn't meet) was actually a well-known medium in Gateshead. People would come to her and give her their jewellery in exchange for a reading. But my mam left it until I started hearing voices before she told me! Then I found out loads of things about my family, and so progressed with being a medium.'

Tracy is sure Northerners will relate to her book because, being a champion of her hometown, 'it's steeped in the North'. 'If you're a Geordie reading that book, you'll read it in a Geordie accent,' she continues. 'You can feel the rhythm and pick up on the fact that she's a strong-headed woman and she can laugh at herself. I just wanted to make her as warm as North Eastern women are.'

For now, Tracy's tarot reading has taken a backseat and she is channelling her talent into her writing. 'When I wrote the book, it wasn't even like I decided what it was going to be about until I started to write the first chapter, then it all came to me,' she says. 'If people want to learn how to tune in or to learn to listen to their inner voice, this book might help them with that. But if they just want to use it as a fun read, they can do that as well. I'm not Tyler Henry (who's very good at putting himself out there), but this book is my way of maybe helping people.'
The Accidental Medium, published by Pan Macmillan, is the first in a hilarious trilogy of books featuring Tracy's character Tanz. Find it in all good bookshops now.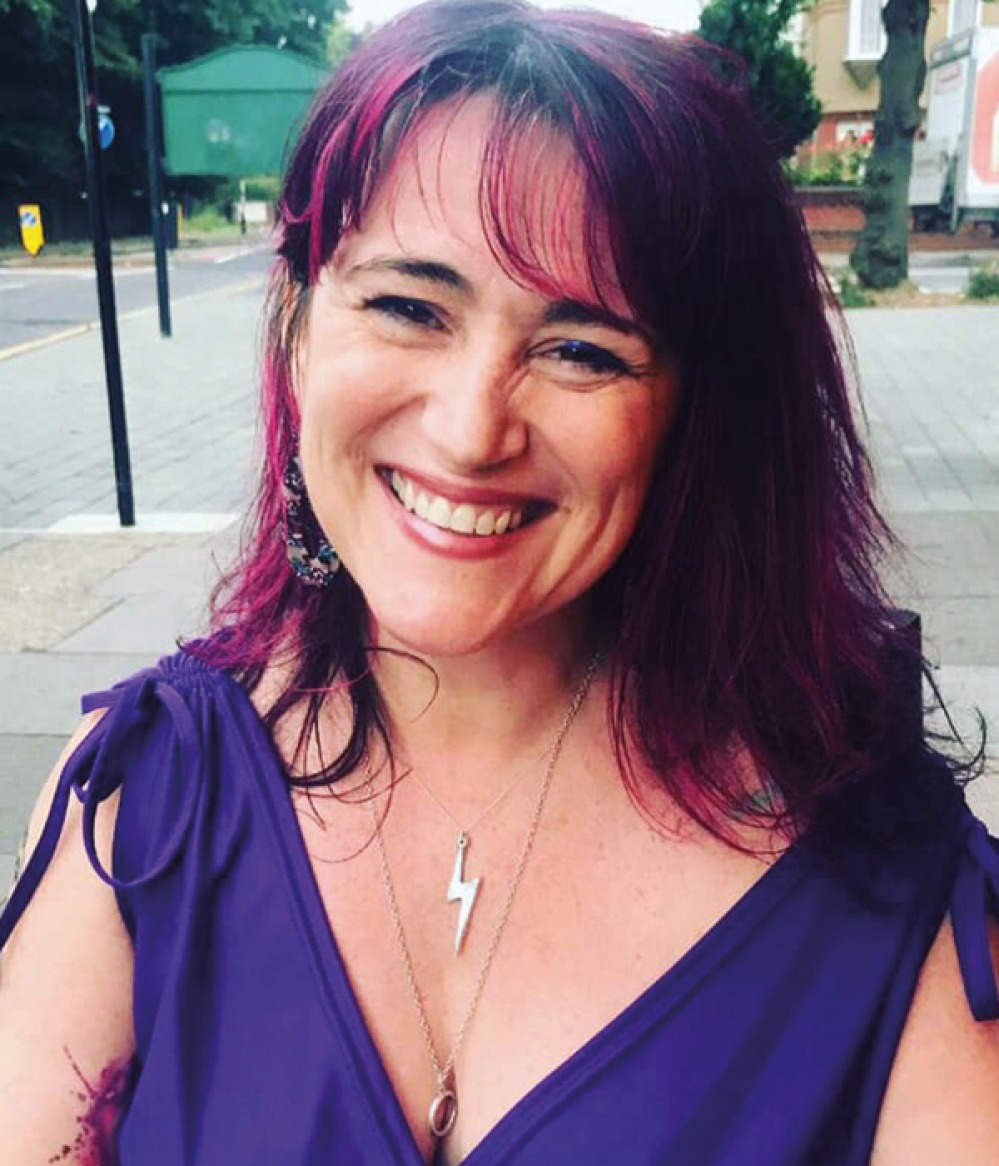 QUICK-FIRE QUESTIONS

Your happy places in the North East?
I love The Lit & Phil. It's very special and it's got a real feeling of the history of the people who've been there. They've all left a trace of themselves in there. I adore that place. I also love going to Tynemouth and getting in the sea. I love the coastline. Driving up to Berwick. I love Alnwick too.

Three people from the past you'd like to invite to a dinner party?
Off the top of my head, I'd invite Peter Cushing from all the horror films… but then I'd have to invite Christopher Lee wouldn't I? Let me think… there're three artists I'd love to have. Vincent van Gogh. I've been obsessed with him ever since I was little. My least favourite painting is Sunflowers but his work is just beautiful, and I cried when I saw Loving Vincent [an animated biopic of the artist]. I couldn't drive for half an hour afterwards because of the tears. I know he was a bit difficult, but I'd give him something to drink and he'd be fine. I'm a massive fan of Salvador Dali. Loads of people are, but the thing that got me was a painting he created called Mountain Lake [a lake his parents visited after the death of their first child, also called Salvador]. When I saw it, it got me in the stomach. Oh, we'd have to have a woman! So I think I'd have Frida Kahlo. I've always loved her as well. They're obvious choices but that's because they're all amazing.

What have you been reading?
I met Laura Shepherd-Robinson and said I'd start reading her work. I've just read Blood & Sugar. I'm a big Ben Aaronovitch fan, and I've just read his latest release, Amongst Our Weapons.
I also absolutely loved the latest Robert Galbraith book (the pseudonym of J.K. Rowling). She just understands the genre beautifully and her writing gets more and more beautiful with each Cormoran Strike book. I never really read the Harry Potter books, but anyone who knows the genre and reads the Cormoran Strike books says 'flipping heck, she knows her onions'. Oh, and I love anything by Richard Osman.

What's next for you?
I've got the second book coming out – and then a third one! I wrote the third one in 37 days during the third lockdown. I'm so proud of that one. I'm looking forward to it being edited, and I'm just going to keep writing!