Headteachers of North East Prep Schools Share Their Plans for the New Academic Year
Living North speaks to the heads of the region's prep schools as they reflect on 2022's successes, and highlight plans for the new academic year
From transformed arts and science facilities at Dame Allan's Schools, the launch of Strathallan's first Sports Academy in rugby to fantastic set of A Level results at Westfield School, reflect and look forward with these prep schools.
Dame Allan's Schools have made some changes to their running in the form of a spacious new building which has transformed the arts and science facilities. The new development, at the schools' Fenham site, has created 16 classrooms and includes three state-of-the-art science laboratories to enhance the pursuit of STEAM careers (for the scientists and engineers of the future).

Within these rooms, budding artists can also hone their talents and exhibit their work. The new space will also be incorporated into the schools' Masterclass programme, so younger children from local primary schools can benefit from using the advanced facilities too. There's also a suite for modern foreign languages classrooms, a new room for teaching Latin, and a Sixth Form space.

'This has been a significant investment in the future of the schools and it's wonderful to see pupils now making use of these outstanding new facilities and thriving in their lessons,' says Will Scott, principal at Dame Allan's Schools.

Dame Allan's Schools have also opened a new wellbeing centre in the main building – The Snug, home to their pastoral team (three counsellors, a psychological therapist, a chaplain and the schools' dedicated therapy dog, Heidi). It was opened by BBC Radio One DJ and Allanian, Vick Hope (read more about it at livingnorth.com).

'The Snug reflects how the schools are dedicated to the pastoral welfare of all the children in our care,' says Will. 'There's a palpable sense of trust here and we take pride in ensuring that the emotional wellbeing of our pupils is protected.'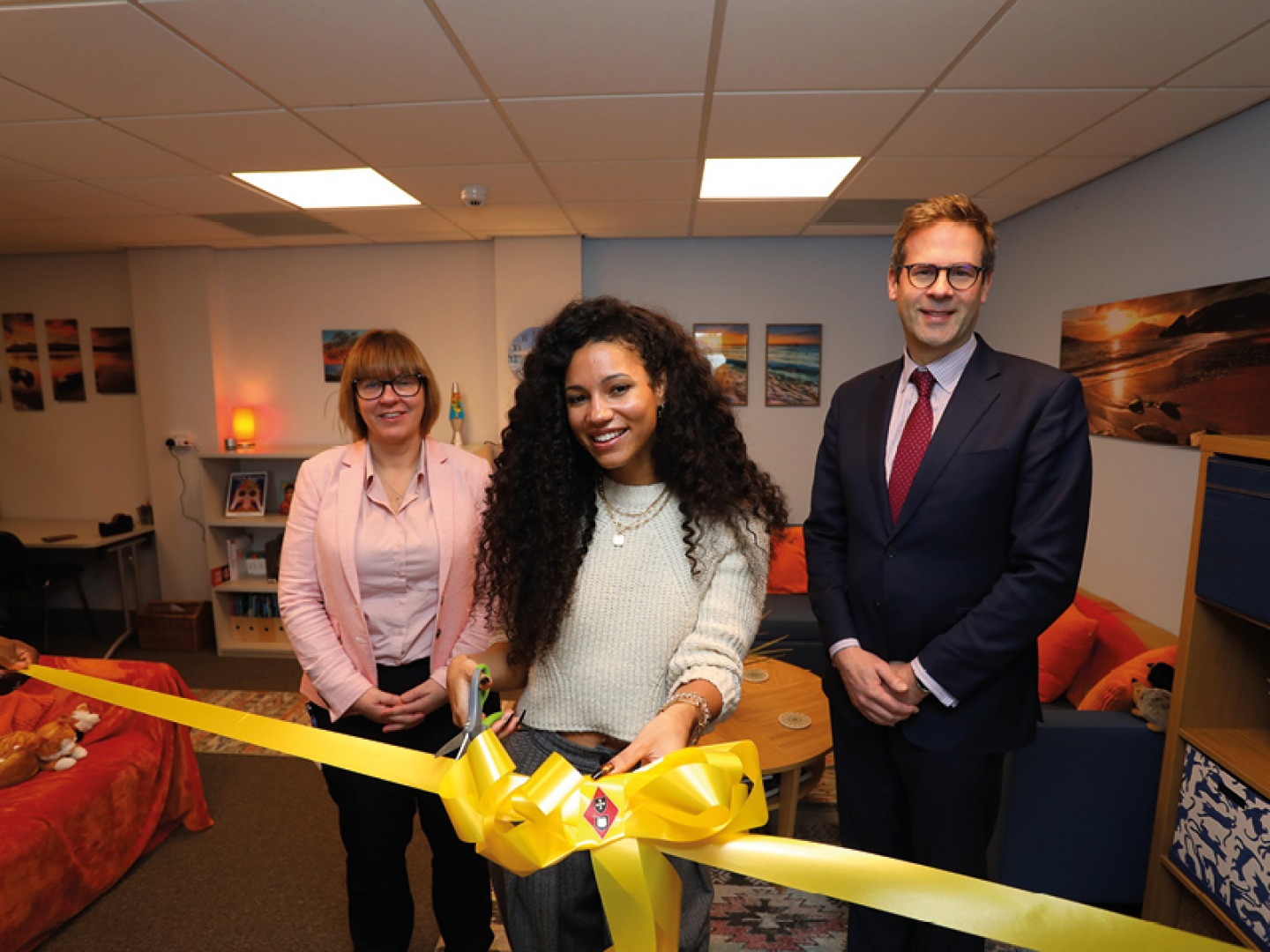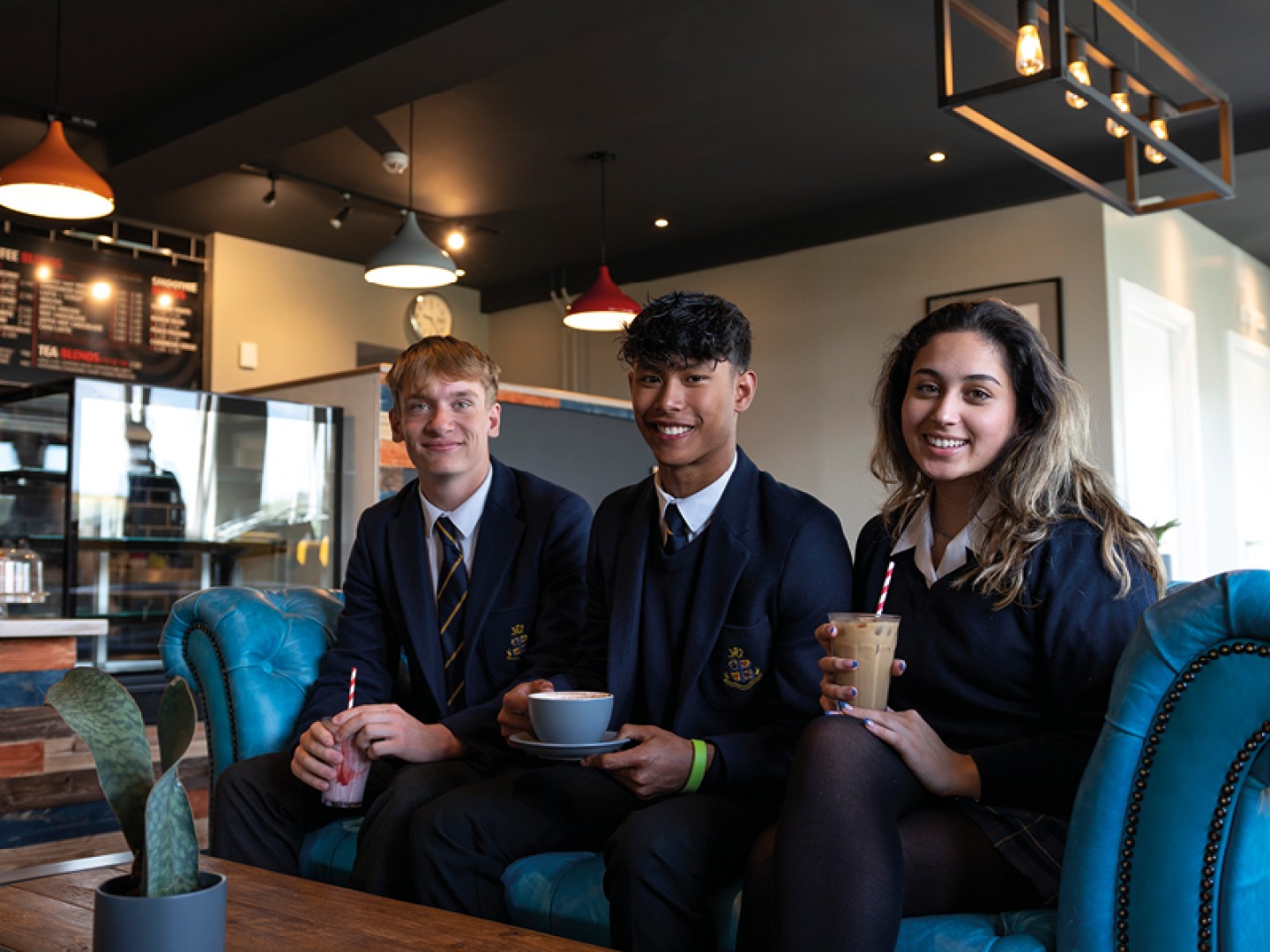 Strathallan School also have new additions. They launched a new Art Café in partnership with Scottish coffee company Blend, to provide a relaxing environment for pupils, parents and staff and the opportunity for students to gain crucial life skills. They also unveiled a new permanent golf course on campus which tees off from the heart of the school (available to pupils after classes and at weekends). 'Both have been hugely popular innovations,' reveals headmaster Mark Lauder.

Meanwhile, Strathallan pupils represented the school, Scotland and Great Britain across more than 40 sports this year and they launched their first Sports Academy in rugby (which Mark says is the first of several, designed to promote and support players' regional and national selection and ensure the right support is in place for their athletic development). 'The school also produced its first girls' XV rugby squad, first XI football team and first lacrosse team too, all getting off to a winning start,' he adds.

Mark also highlights new projects for this year. 'Our Build-a-Plane Stem Engineering Programme in partnership with Kinross Aerospace starts in September, when pupils will literally build a plane,' he reveals. 'The hangar is up and pupils are signing up and enjoying preparatory introductory sessions to aeronautical engineering and the mechanics of flight.

'At ground level, our students will now be able to reach for the stars at our new E-Sports Studio. They will take their gaming skills to an elite competitive level with four immersive rigs, looking to build on Scotland's fastest growing sport. And a new wellbeing centre for pupils and staff will open this term too – the hectic nature of a busy school means we must continue to look after ourselves as we seek to make the most of the time and opportunities open here to us all.'



Tony Jackson, headmaster of Barnard Castle School, reveals how his school community bonded when facing the pandemic and its affects. 'The message at the start of the year was to come out of the blocks,' he reveals. 'All year we continued to demonstrate a "can do" attitude and forged ahead, and did what we could to get children playing, singing, studying and laughing together.'

A highlight for Tony was the ambition and delivery of a first ever Whole School Gala Concert. More than 700 pupils, aged four to 18, took part in a concert hosted at Sage Gateshead. 'It was the most remarkable event I have been involved with in 15 years in education and a testament to the engagement and passion of the pupils and staff, led by our inspirational director of music Richard Dawson,' he says. 'The concert hall was full with 1,400 people and those involved will never forget it.

'This whole school event was matched on the last day of the academic year when, for the first time in memory, we combined Prep and Senior School Sports Day and added a range of activities for parents to be involved in. It was a memorable and successful way to conclude another strong year, which included supporting two year groups through the first exam sitting in three years, and equestrian and rugby teams that reached and performed strongly in national finals and semi-finals.'

These successes are likely thanks to what Tony describes as 'incredible resilience'. 'I am proud of how everyone fully immersed themselves in school life, regardless of the challenges faced,' he adds. 'With a full and welcome return of our exciting school calendar, engagement and enthusiasm remained high, so I expect more of the same preparation and focus as they have displayed throughout.'


Westfield School celebrated a fantastic set of A Level results (with 90 percent securing their first choice university and an overall 98 percent pass rate). Take student Ellie, who has studied at Westfield since the age of three and is now heading to the University of East Anglia, as one example. 'I am so happy and relieved,' she says. 'English Literature has always been my passion; I am obsessed with books and reading. I just love it! It's going to be really weird for me as Westfield has been my home since nursery; 16 years I have been here and I actually can't quite believe it. Dr Leng and Mrs McGowan have been really inspirational and I am also really excited as Mrs McGowan went to UEA, and I feel like I am heading in the best pathway I could possibly ask for.'
'As the start of the new school year approaches, pupils and their families should ensure they're ready and organised for the resumption of school and its routines'
Headmaster of Newcastle School for Boys, David Tickner, is equally proud of his pupils' achievements during the previous academic year as he reflects on the challenges they faced. 'Our pupils have shown a great deal of resilience and adaptability,' he says. 'Hopefully, time will prove that 2021/22 was the last academic year to have been significantly disrupted by Covid. Whilst as the school year progressed, we were able to return to "normal" teaching and other activities, it shouldn't be forgotten that a great deal of uncertainty persisted up until January.

'I have been particularly struck by our pupils who completed A level, GCSE and other exams this summer. Unlike the previous two years' cohorts whose exams were cancelled, this group of students faced ongoing contingency assessments throughout the academic year, an extended public exam period this summer – all on top of the disruption caused by the previous two years' lockdowns and restrictions.'

He hopes that all pupils will have been able to resume and enjoy socialising, activities and travel over the summer. 'They are so important for their personal development and wellbeing,' he explains. 'As the start of the new school year approaches, pupils and their families should ensure they're ready and organised for the resumption of school and its routines. Hopefully, a term in which they can look forward to new opportunities and challenges without uncertainty. At Newcastle School for Boys, we are looking forward to new adventurous activity trips for our pupils moving into Year 7, the resumption of overseas trips as well as full academic and co-curricular programme packed with opportunities for challenge, enjoyment and learning.'

The school's recent inspection report graded Newcastle School for Boys as 'excellent' in all areas. 'There is no doubt, however, that the pandemic has brought additional challenges for young people,' David recognises. 'It is important that schools respond appropriately to this. We are reviewing and adapting our curriculum delivery to take into account our pupils' experience in the past two years. We have also added further capacity to our guidance counselling to support our pupils' emotional and mental wellbeing.'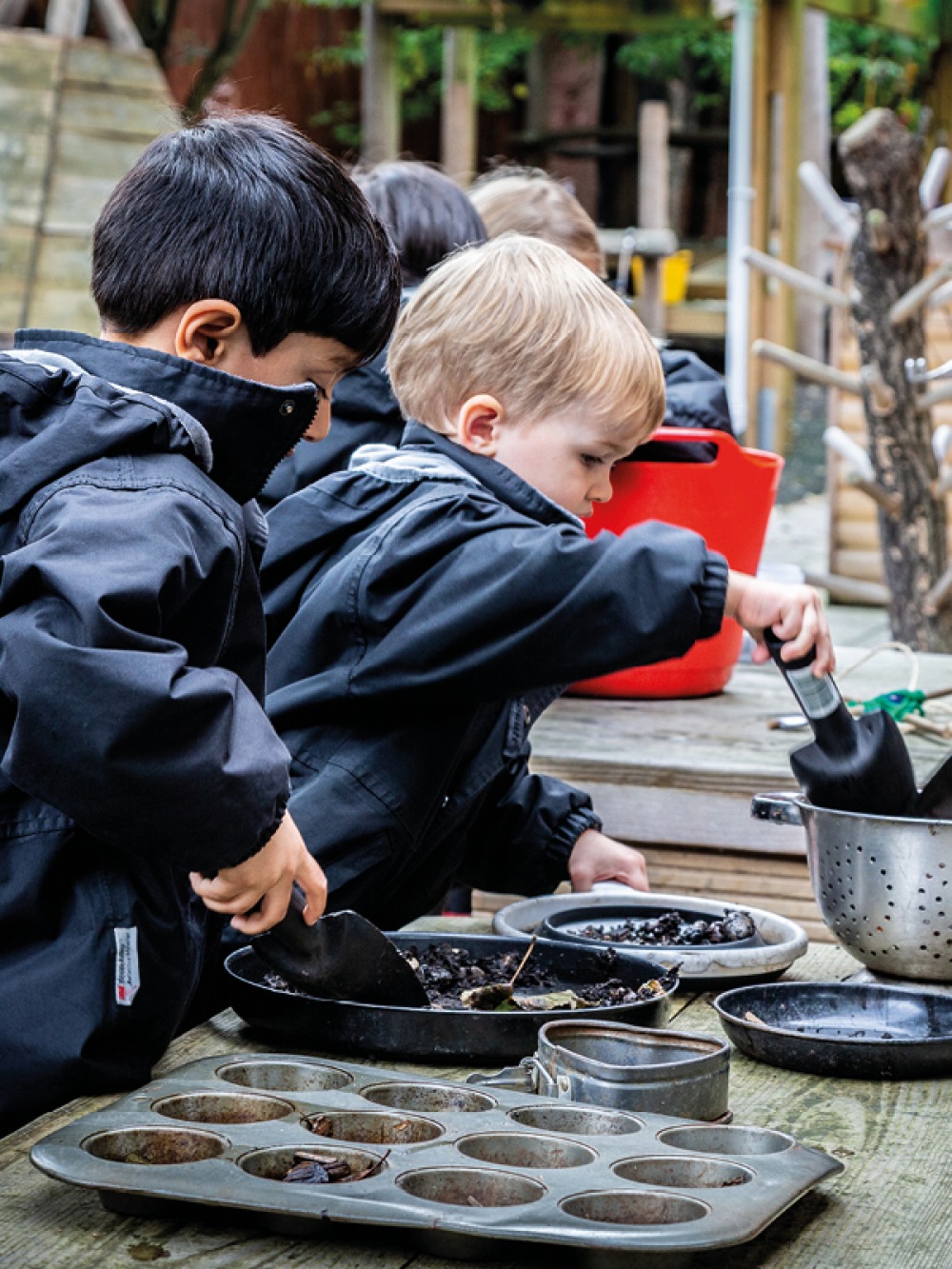 Newly-appointed head of Newcastle Preparatory School, Gemma Strong, says the school's academic year ended on a high in July thanks to a whole-school celebration. 'The theme for our final week in school was Festival,' she recalls. 'To mark the retirement of our headteacher, Fiona Coleman, the entire school participated in ColeFest, in tipis befitting the occasion. The joy and celebration shared certainly reminded us of how grateful we are to be able to host events and join together once more as a school community.'

Hybrid learning, absences and adapting to new ways of working meant pupils were faced with challenges but Gemma congratulates students, parents and staff on helping each other throughout. 'That sense of community was gratefully embraced once more at the quintessential preparatory school summer events – a fete, performances, sports days and a well-deserved celebration of our 11+ leavers,' she says.

'Although an emotional step, as children ready themselves for educational life beyond the warmth and familiarity of NPS, they leave us as incredibly assured and prepared individuals. One of the highlights of our calendar is the celebration of their achievements with family and friends, including a bespoke show to spotlight their talents. This year was certainly no exception! Our Year 6 pupils have once again been offered a wealth of places, including many scholarships, in highly competitive, independent secondary schools.'

Looking to the next academic year, Gemma shares the mixture of emotions of students returning to school in September. 'Although not starting a new school, I will be new to the role of head teacher,' she says. 'The pencil case is ready, the new shoes are bought, I am excited to see all of those familiar faces, but there occasionally is that worry. Have I prepared everything? What if I forget something? Which indeed is shared up and down the country between child, parent and teacher alike. My words of wisdom would always be to talk – to peers, to friends, to family – taking solace in everyone having the same concerns, rational or not, and knowing that there is always a solution. For children, talking through changes in routine in advance is very helpful, alongside casual dialogue about school and new teachers, making everything much calmer to ease the transition.'

This academic year, students at Newcastle Preparatory School can look forward to diving into immersive topics, creative days, trips and embracing the extra-curricular opportunities on offer. 'So, it is new shoes on and best foot forward for all of us this September!'