How to Apply Sun Cream Correctly to Avoid Skin Damage
Do you know exactly when and how to apply sun cream correctly? Here's what you need to know to prevent irreversible skin damage
We know it's critical to apply your sun protection properly to avoid irreversible skin damage. But whilst it sometimes seems like a chore, do we even know when and how to apply it, and which sun creams are the best to use?
It's critical because, according to Cancer Research UK, every year more than 16,000 new melanoma cases are recorded in the UK, and it is now the fifth most common cancer here. Historically, we have been a little lax when it comes to covering up, probably because of a general misconception that our weather, and less intense sunshine, meant we didn't have to bother so much. Wrong.

We may not (yet) have a summer of constant sweltering sunshine, but experts advise that a UV index (which measures the strength of the sun's burning potential) of above three (the maximum is 11) means you must apply sunscreen. Spring and summer in the UK regularly sees our UV index at six or above.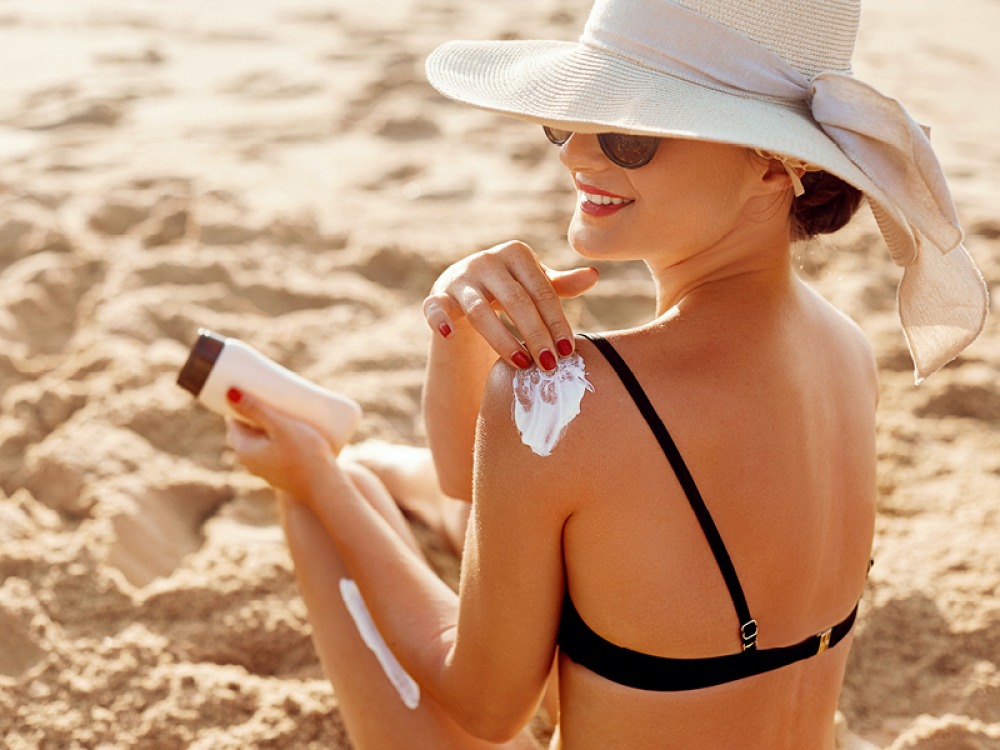 But once you get to the beauty counter, what are you looking for?

Sunscreen historically was thick, white and sticky and often left behind a grey tinge, but new formulas are far removed from those of old. Absorbing quickly and without a trace, they often have added skin benefits too.

But still not all suncreams are made equal, so you need to look for those that have a seal of approval. But firstly, you need to understand the difference between UVA and UVB rays. UVA rays are those that penetrate deep into the dermis and account for much of the skin's ageing. UVB rays are the burning rays which damage the epidermis. What you need is a broad spectrum cream which will protect you from both types.

The SPF (sun protection factor) of a cream refers to to the level of protection offered against burning. Specialists recommend an SPF of at least 30, which is the level clinically proven to reduce the adverse effects of the sun. Because UVA rays travel deeper into the skin and lead to wrinkles and loss of firmness as they destroy collagen in the skin, you do need to ensure any sun protection you buy will offer a good barrier against these harmful rays. In the UK, the UVA rating is represented by stars: one star is minimal protection so look for at least three stars or more before considering buying. There's a UVA EU Seal of Approval which you will see too. The most common UVA rating, it means the sunscreen has been tested and shown to have sufficient protection.
'Sunscreen historically was thick, white and sticky and often left behind a grey tinge, but new formulas are far removed from those of old'
A PA+++ rating is the American and Japanese rating for for UVA protection sometimes seen on certain brands. PA+ is low, so look for at least a PA+++.

How you apply your sunscreen is also important. Most of us skimp on suncream. The current guidelines are two tablespoons of cream applied all over the body including your neck and ears (we suggest a different cream for the face with added skin benefits) preferably half an hour before exposure. Then reapply every two hours, or immediately after swimming or playing sport. And remember that sunscreen has a shelf-life (usually 12 months), so check the bottle for the open jar symbol as a guide. Once it has expired it will be less effective.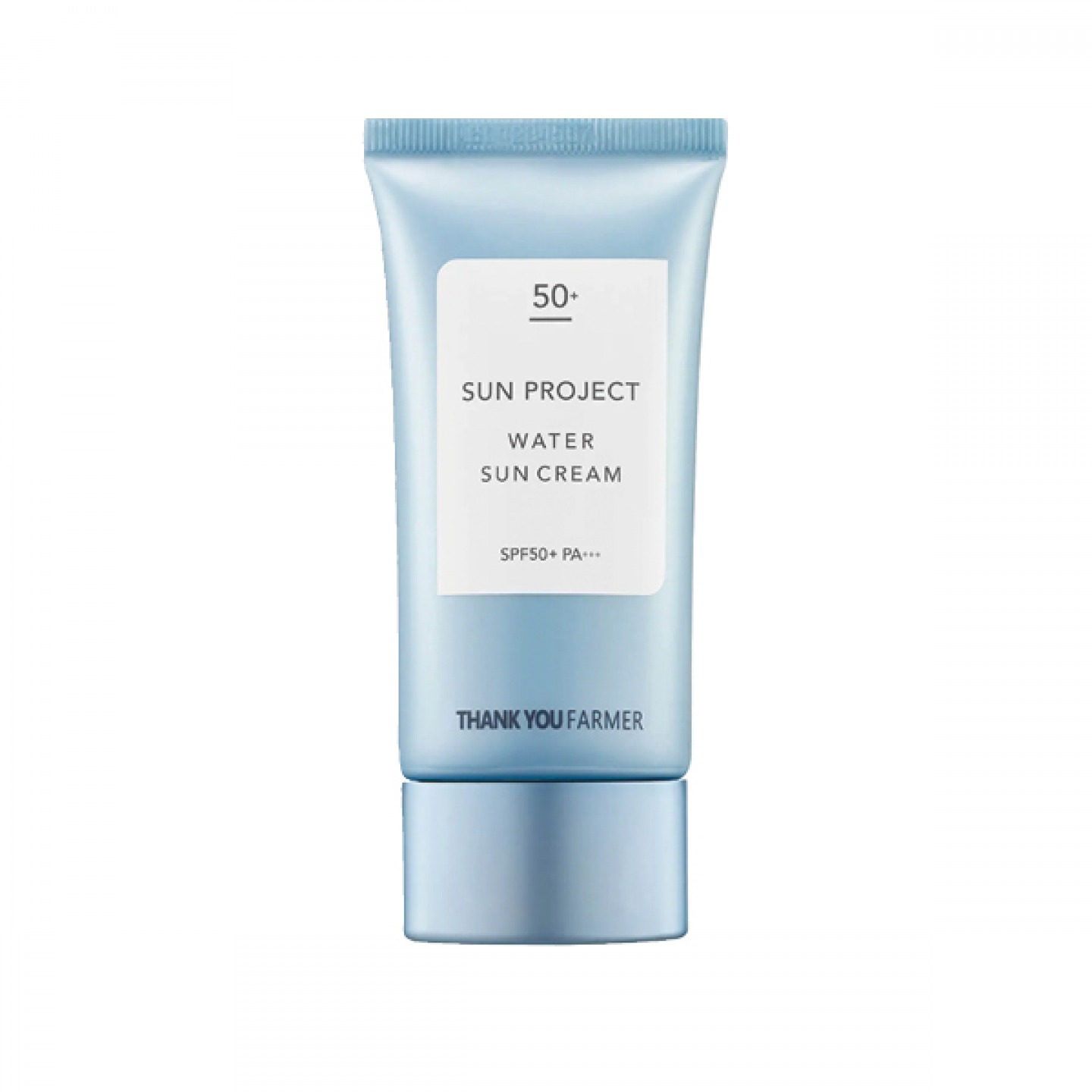 Best Sun Screen with Benefits
An ultra-light texture infuses skin with precious water (thanks to high levels of hyaluronic acid) while deflecting DNA- damaging rays, while the inclusion of mistletoe extract helps stimulate cellular turnover to minimise the damage caused through everyday exposure to the sun and oxidative stress.
Sun Project SPF50, £18 Thank You Farmer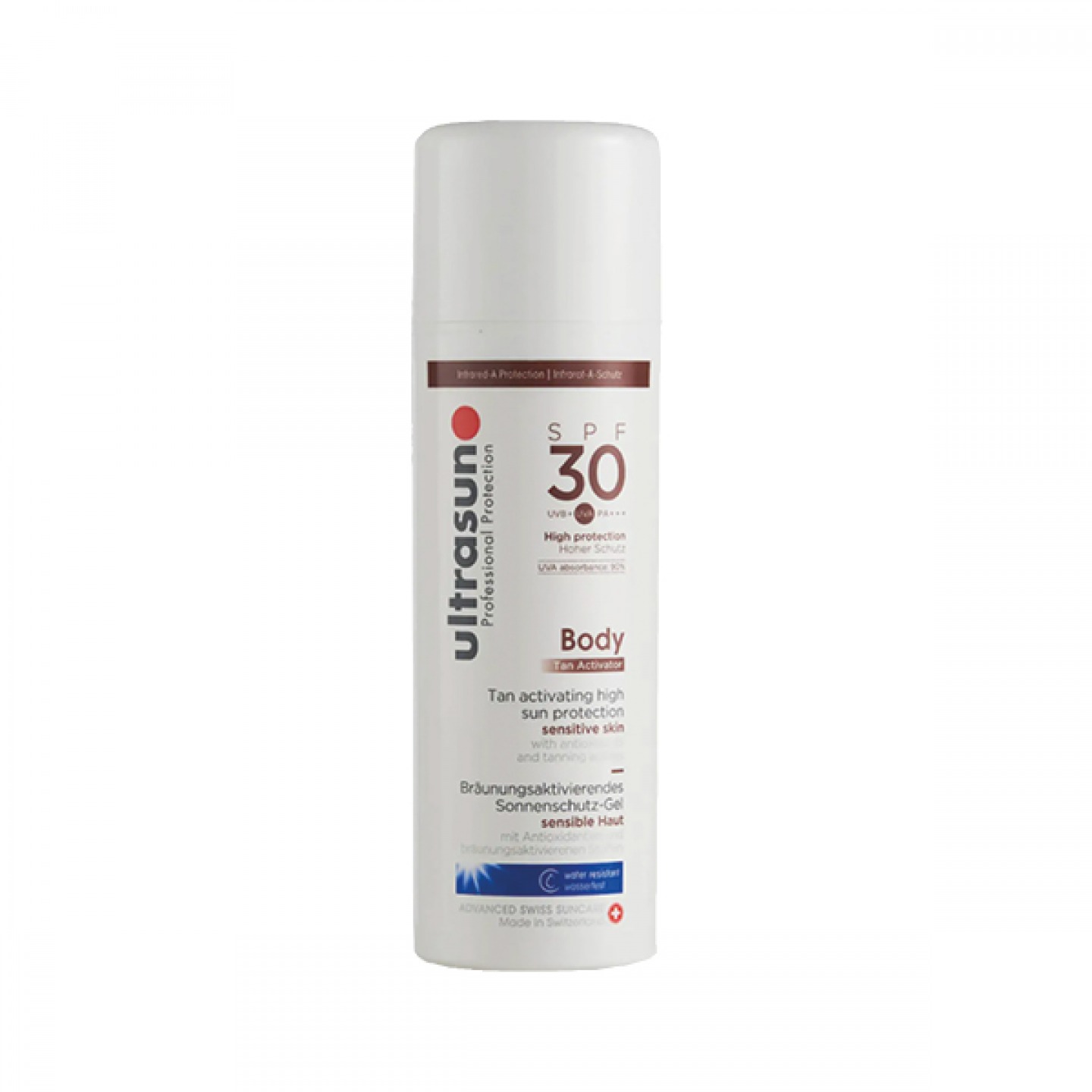 Best for Protection and Tanning
With a tan activator built in, and an SPF of 30, this is a great option for those that tan easily.
Tan Activator SPF30, £28 Ultrasun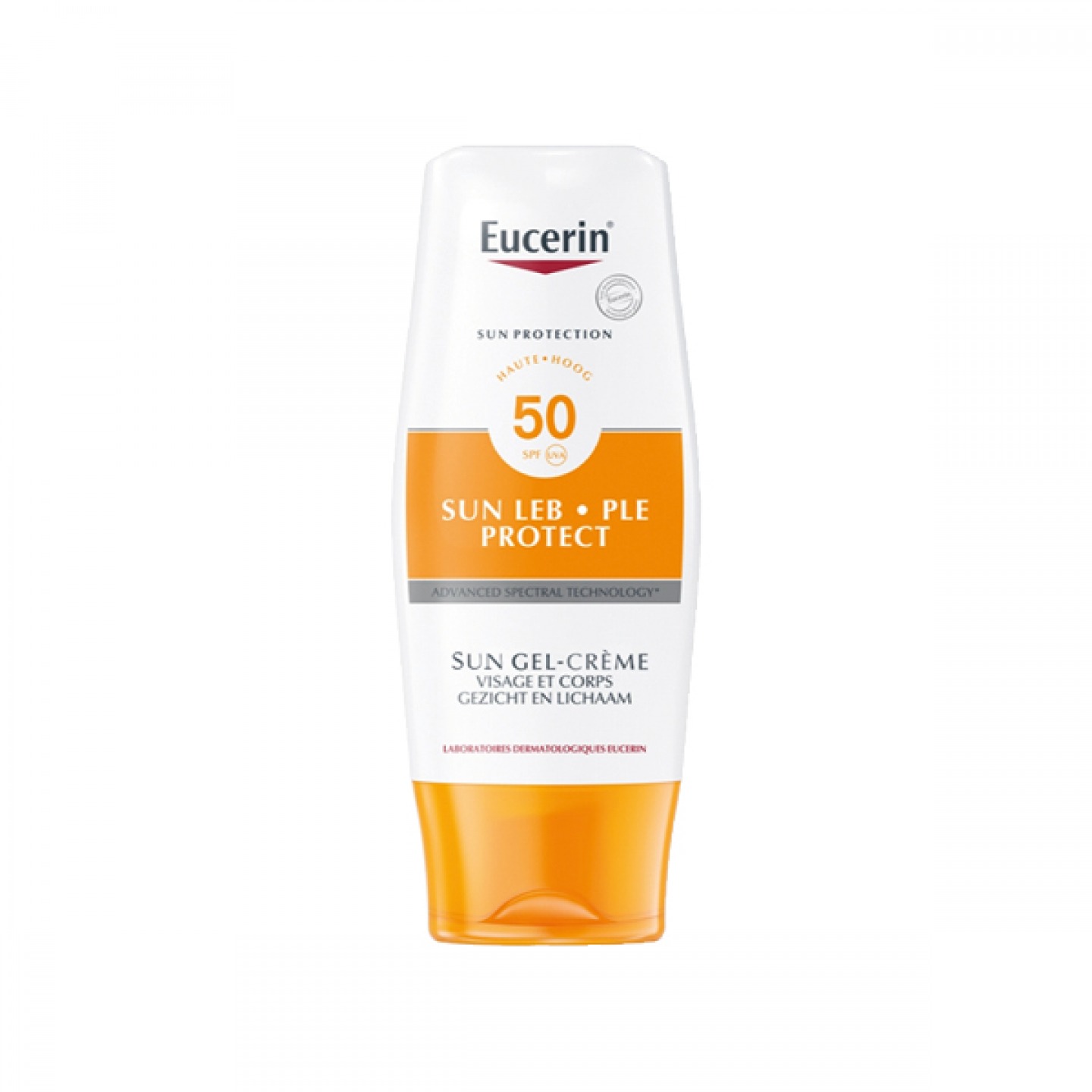 Best for Sensitive Skin
Sensitive skin and the sun often don't get on too well, but you still need good, if not even better, protection. Perfect for anyone with sun sensitivity, or allergies, this cooling cream-gel formula is great for everyday use.
Sun Allergy Protection Sun Creme-Gel SPF50, £19 Eucerin