How Northern Schools are Supporting Students for Further Education and Beyond
Every second spent in school is preparing your child for their future. Some of the region's leading schools share how they support their students for further education and beyond
The preparation for life beyond Newcastle Preparatory School (NPS) encompasses much more than just the weeks leading up to entrance exams in Year 6, as head Gemma Strong explains. 'Of course, we ensure that children have the knowledge they need at their fingertips and are familiar with an interview,' she says. 'But we find that what really makes the difference are the skills and experiences children have acquired since joining the school. By participating in a child-centred, diverse and varied curriculum; interacting with a range of specialist subject teachers; taking responsibility in roles such as house captains or eco committee members and joining a wealth of extra-curricular clubs from such an early age, children are keen and confident learners who are ready to take on anything.
'Our education focuses not only on knowledge, but transferrable skills which equip children with the ability and tenacity to adapt to the ever-changing educational and vocational landscape. Recent opportunities include competing in the finals of the Raspberry Pi competition, building robots using our class sets of VexGo and VexIQ, achieving Crest Superstar awards for Year 2 Science Club and attaining scores in the top 10 percent nationally for the Bebras Computational Thinking Challenge run by Oxford University.'
Allowing pupils to thrive in school is key to encouraging them to take advantage of these opportunities. 'The wellbeing of children is at the heart of what we do at Newcastle Preparatory School,' Gemma continues. 'With such small class sizes and excellent staffing ratios, we are able to really get to know the children we care for. Even the subtlest differences in demeanour are sensed and responded to by our dedicated staff. Our pastoral assistant head ensures that pupil wellbeing is embedded as a culture throughout the school; wellbeing check ins, social stories, yoga, feeling charts, worry monsters and a buddy committee are visible across classrooms. Children are actively involved in conversations about health and wellbeing for themselves and others.'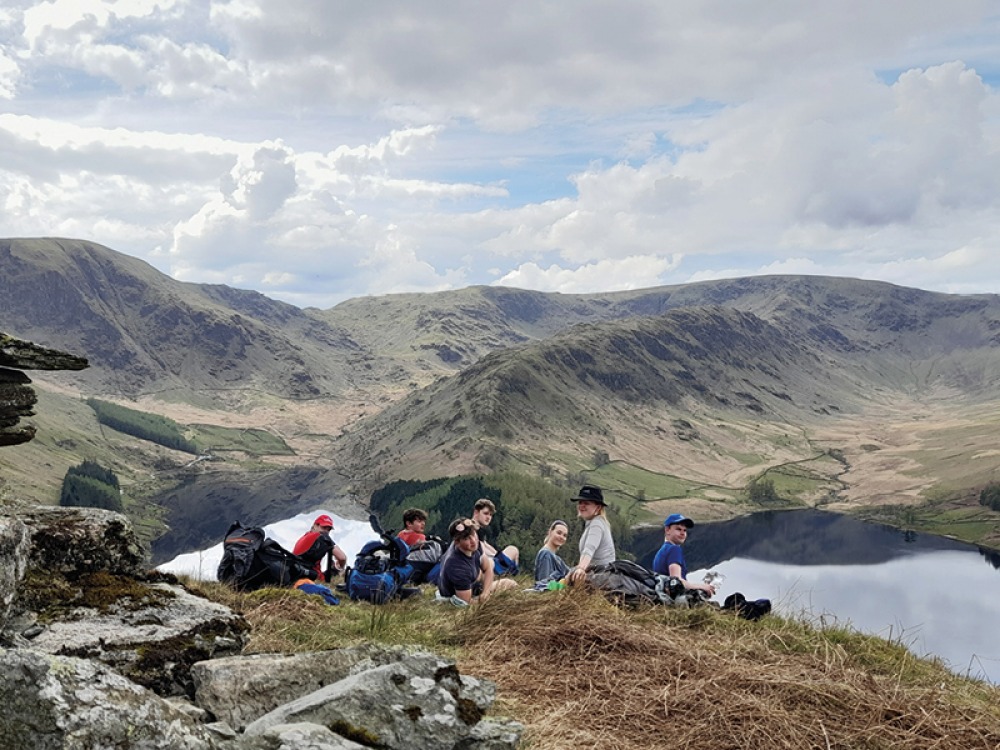 Staff at Durham School help their pupils to develop their independence and self-management by allowing them to take ownership of their own learning. 'We don't leave them entirely to their own devices and our dedicated staff take great care to encourage their studies, however, we do leave the onus largely on our pupils,' explains headmaster Kieran McLaughlin. 'They have to manage their own time, making use of study sessions and the Sixth Form study centre to manage their revision and develop self-study skills. Support is always available for our pupils to access, and they are encouraged to try a different way of learning through courses such as Extended Projects, which are more pupil-led than traditional classes. All of this prepares them for the full independence of further education, bridging the gap between teacher-led and student-led learning and allowing pupils to develop these skills before they need to rely on them too much.'
Kieran says there is marked evidence to show that having a good degree from a good university improves job prospects, earnings, and the chance of having a rewarding career – but this is not the only benefit of further education. 'Being away from home and fully independent before entering the labour market allows students to grow as people and learn more about themselves,' he adds. 'They are also able to meet new people from a variety of backgrounds; try new things and discover interests they may not have considered before, and experience a bit more of life without the added pressures of families and mortgages that likely await in the future.'
Traditional degrees are widespread and offered in a range of different careers and fields of work. There are, however, other options available. 'Combined honours degrees allow students to tailor a degree to their specific interests, where they can learn about the areas of different courses most pertinent to their chosen careers,' Kieran explains. 'For those that don't feel the degree route is right for them, there are a variety of apprenticeships into different careers, from business to mechanics. These allow students to get a hands-on approach to their field of study, whilst helping them adjust to the world of work. For those wanting a more specialised approach, vocational schools are another option; these focus on a specific profession or trade and may appeal to pupils who already know an area they wish to work in, but also wish to learn more about the field as a whole. These could include dedicated art and music schools, as well as schools focused on medicine, dentistry, law, culinary arts, mechanics, engineering and much more.'
Tony Jackson, headmaster of Barnard Castle School, is proud of what his students achieve academically, but also recognises the vital importance of preparing the next generation for what he describes as 'an ever-changing and increasingly competitive and global marketplace'. 'We expect our pupils to work as hard as they can, and do as well as they can. However, we tell them that academic success will only open a door; it is what they do when they walk through that door that counts. As such, we pride ourselves on our co-curricular activities because it is in these environments that most life lessons are learned. We want our young people to problem-solve, work in a team, demonstrate leadership and have emotional intelligence.'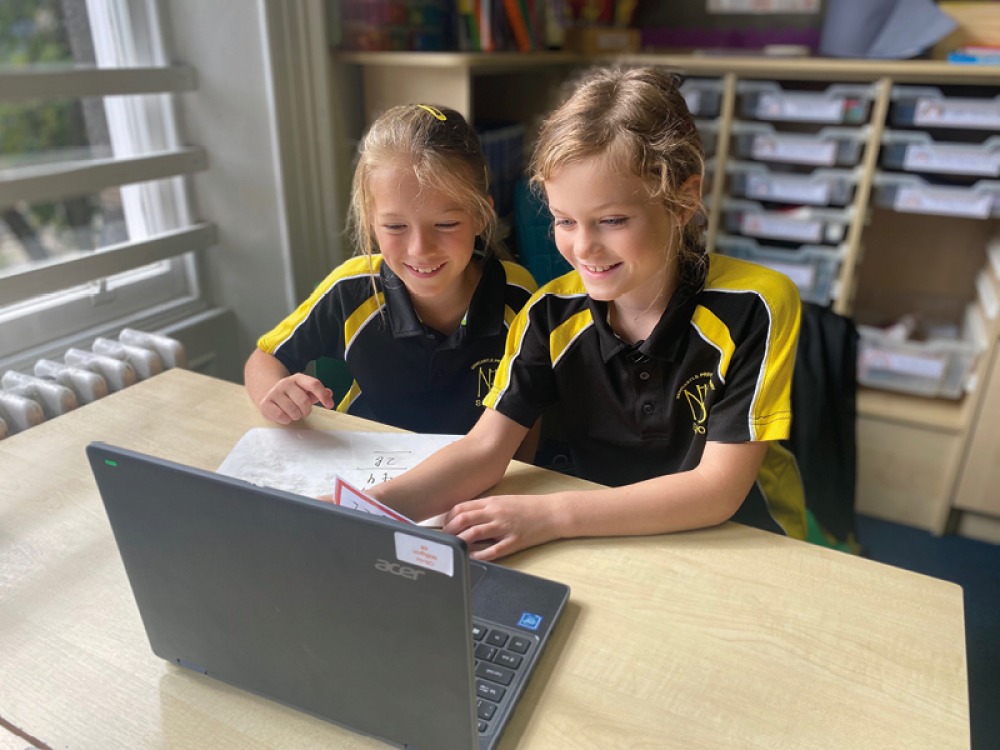 Beyond the traditional spheres of music, drama and sport, Barnard Castle School currently offer more than 100 activities, which includes a bespoke Mind, Body and Soul programme for Year 7 and 8s. 'We want Barnardians to be the type of people who light up a room when they enter it,' Tony continues. 'This requires confidence, resilience and compassion, all built up over a period of time, and in a variety of ways, both within and beyond the classroom. Stress is to be expected during exam season, but it is nothing to be scared of. Anxiety is not inevitable, and using breathing exercises and staying hydrated can help candidates learn to cope more effectively. This is something that we preach at Barney.
'We are fortunate to have a dedicated Careers and Higher Education department, who go out of their way to support each and every one of our Sixth Formers, whether that is advice on Personal Statements or helping them identify relevant university courses and apprenticeships. Furthermore, our bespoke Headspace speaker programme offers an insight into a breadth of industries and the opportunities available to young people.'
Strathallan similarly prides itself on providing an all-round education tailored to the individual to help them achieve their ambitions and aspirations, wherever they may be. 'Our pupils go on to study at a range of universities and colleges, from historic institutions like Harvard and Oxford to prestigious arts institutions and conservatoires,' says headmaster Mark Lauder. 'We believe a Strathallan education has the power to change the future for each of our pupils.'
Stuart Parry, head of Austin Friars VI Form, says expanding your mind and developing new skills will always provide opportunities that open pathways to exciting employment. 'Learning with new people and diverse cultures in further education settings enhances your employability in a globalised world,' he adds. 'Other pathways, such as apprenticeships, allow progression in a different environment. The common factor is to embrace continued education but find the format that you feel comfortable in. Lifelong learning is a very positive approach to take.'
In some cases, students need very specific subject skills to progress into undergraduate studies. For other subjects it is more about how you think and process information. 'We remind students not to think of subjects in isolation, but to recognise the transferable skills they can apply to all,' says Stuart. 'Academics aside, we encourage students to practice life skills for survival. This does not mean self defence! But rather the daily chores needed to live independently for the first time – like washing your clothes.'
'We want our young people to problem-solve, work in a team, demonstrate leadership and have emotional intelligence'
Stuart shares his advice for those worried about grades throughout their application cycle. 'If it is early on, there is always time to improve and show teachers that predicted grades could be higher,' he says. 'It could be that a student waits for results and then applies for an appropriate course, as there are always courses available for students to apply for after results day. It may be helpful for students who are worried about this to consider the wide range of universities that offer entry with a range of requirements – not all ask for simply grades – so they could consider courses that offer points entry instead.'
Durham Sixth Form Centre, one of the largest post-16 schools in England, is a diverse and vibrant community of more than 1,800 students, who have enrolled from more than 60 different secondary schools across County Durham and further afield. They have one of the broadest curriculum in the area.
The vast majority of their students progress to university, whilst others achieve places on highly sought-after school leaver programmes and higher-level apprenticeships, and others enter straight into employment. Their award-winning careers, progression and aspirations team continues to play an instrumental role in this success. 'Our students work hard to succeed; they adapt quickly to their new working environment and benefit vastly from the pace and focus, preparing them for the next steps in their education and careers,' says Claire Rye, senior assistant headteacher.