How a Prisoner-Turned-Playwright Hopes to Inspire in the North East
Playwright Ric Renton tells us how his time in a North East prison inspired his new show, One Off, set for the stage at Newcastle's Live Theatre
Born in Denton Burn, Ric had a troubled upbringing that led to him spending his young adulthood in prison. Whilst in HMP Durham he improved his reading and writing – and One Off is his story, relived and performed by him.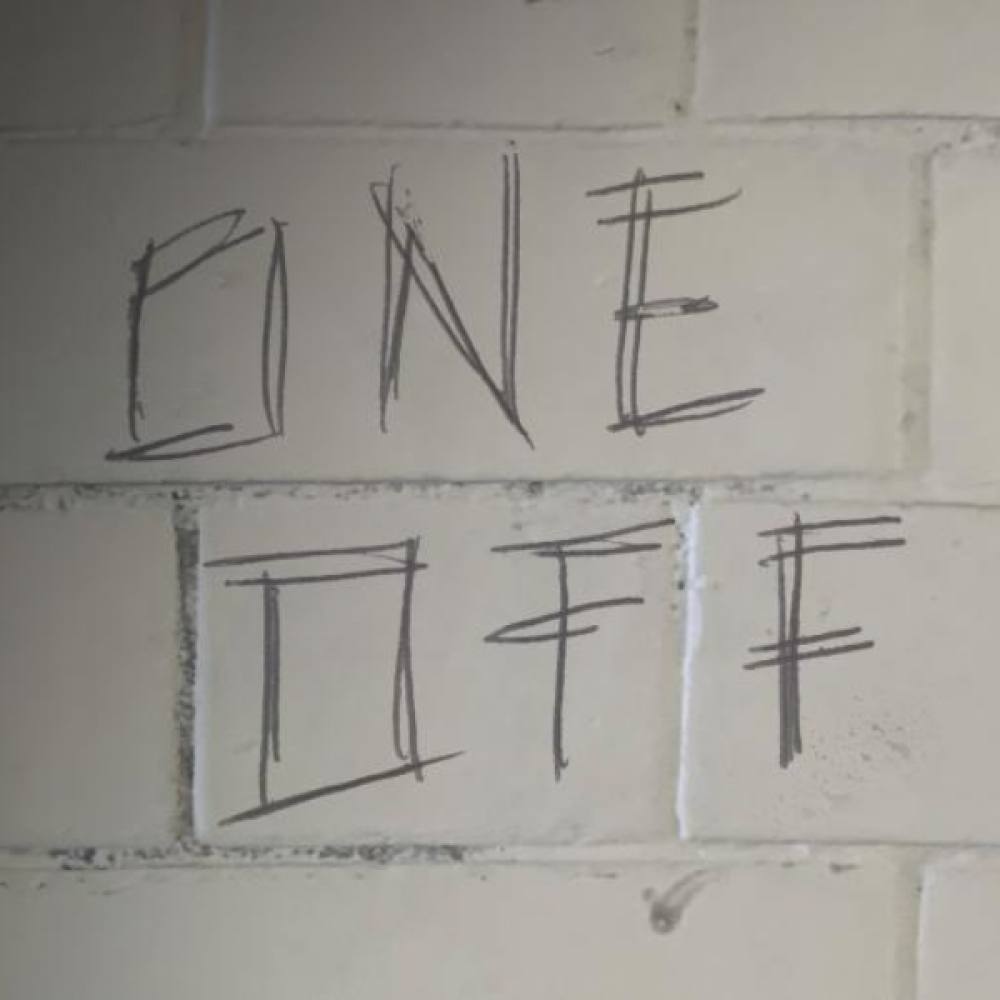 'I was born in Newcastle. In my youth, there was lots of drugs, alcohol and violence and as a consequence, I lost my way at quite an early age,' Ric explains. 'I logged between 20 and 30 arrests between age 12 and 18, until I was sentenced to three years in prison – and that's where this story begins.'
Live Theatre is located immediately next door to Newcastle's court buildings – where it all began for Ric. 'It's been a hell of a journey,' he reflects. 'I got sentenced to three years in prison and part of that sentence was in HMP Durham which at the time had the highest inmate death rate of any institution in the country.'
Things didn't start off well for Ric. Whilst in induction at HMP Durham, he didn't have access to visits, and when the day of his first visit finally arrived there was a protest and he was sent back to his cell. 'So began quite a turbulent time, but it did garner the interest of a man who worked at night called Jock,' he says.
Jock came to Ric's cell that night and he was in no mood for small talk, but after some time they sparked an unlikely friendship and Ric says Jock helped him change his direction and path in life. 'He was quite an avid reader and he played Scrabble, and in order to get better at the game he read the dictionary – something that he encouraged me to do too,' he says.
'Whilst in solitary confinement for a period of time, in a flash of what I can only call foresight genius (I could kiss 20-year-old me now), I was offered a bible to read by a screw who thought I could use a dose of morality. I said I don't need that, and just as he was walking away I shouted "can I get a dictionary instead?". He thought I was joking but I sat in solitary confinement and read the dictionary and that elevated my language, because I don't have a GCSE to my name.'
Ric's play at Live Theatre charts the evolution of his emotional articulation through letter writing to his partner, which was encouraged by Jock. 'I evolved into a better person largely thanks to this figure on the other side of the door, who I only ever spoke to at night in an unlit corridor,' Ric says. To this day, Ric has never seen Jock's face.
Reflecting on his story, Ric says he's come full circle. 'On 5th January this year when I walked out of Live Theatre I stood for a moment on the Quayside looking out across the river and looking back at the court buildings and I remember thinking: I can't believe I'm back and that my journey has done such a 180,' he says.
'I was one of the very fortunate ones. The percentage of reoffender rates are wildly disproportionate. Even those who do make it out alive are destined to go back. The play is called One Off because that's how they'd announce a death in prison. I'm incredibly fortunate and grateful to share my story – and it's an authentic one.'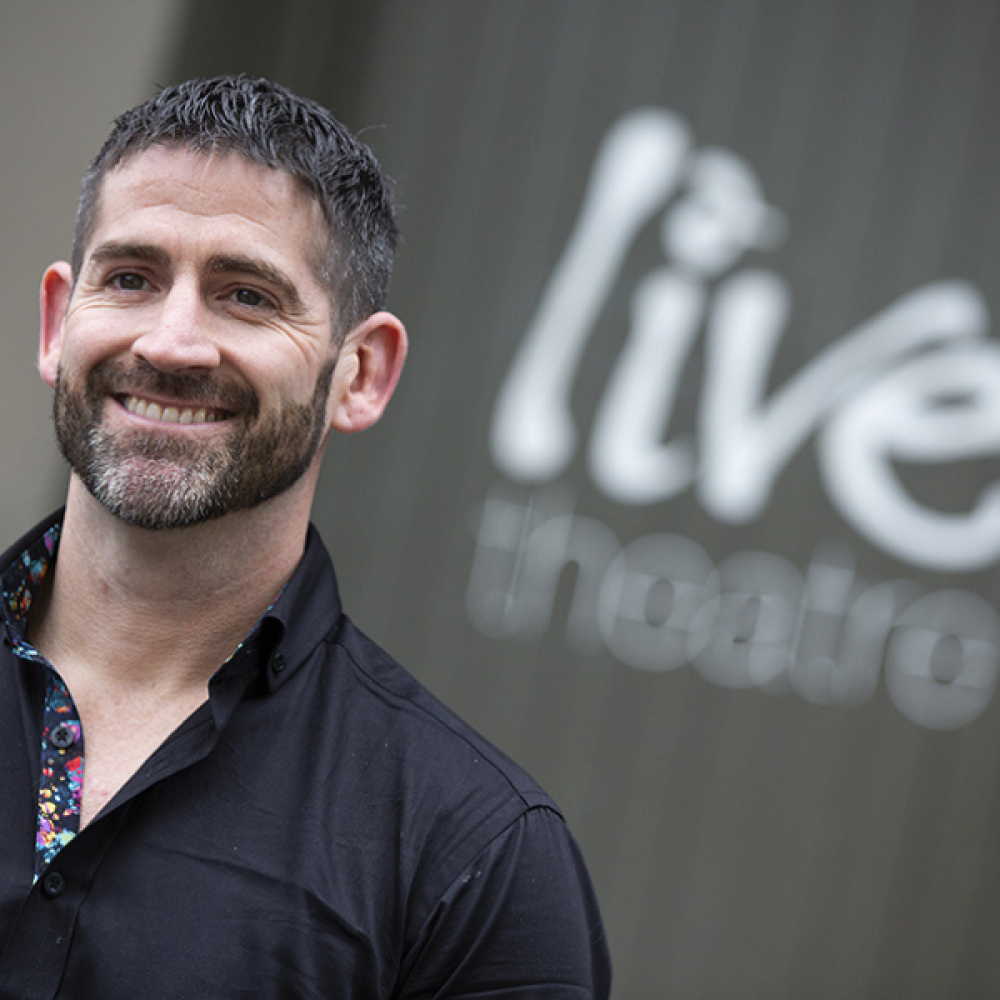 Ric's play is an honest story about his experiences. 'What I'm not interested in is exploring the perceived prison hierarchies,' he adds. 'There are four people in the cast – three inmates who share joining cells and Jock who is the linchpin to these men. He has quite a story himself. In many ways, it's a play about male relationships. It was never an easy decision to not have any females in the play. I know how important diversity is but I couldn't fake the reality.
'Something I did remember was how important women were to these men. Knox had a wife who he absolutely loved and couldn't wait to get home to. Brown was put up for adoption later in life and was separated from his twin sister. Jock had a wife who unfortunately passed away but he would still say the sweetest lines in his beautiful Glaswegian accent about how they met and how much he loved and missed her. There's a lot a dark humour in there too. The things you find funny in prison tend to err on the dark side. I've kept it as true to the region as possible. It's all written in dialect. I hope the audience will have an exhilarating and moving experience.'
Ric has already garnered interest from a theatre in London, he's working on his first TV pilot and he's also developing a film. 'I want to continue creating exciting content and I'd like to hear more North East voices,' he says. 'I'd like a Geordie to win an Oscar. Sam Fender is one of the best things to come from our region; I'm such a fan and I'm so proud he's out there doing what he's doing and I hope in my own way I can make a similar dent in the artistic world.'
See One Off at Live Theatre, Newcastle from Thursday 10th November–Saturday 26th November 2022.