LJ Ross' Book Club Pick from Scottish Comedian, Billy Connolly
Northumberland-born LJ Ross is the bestselling author of the DCI Ryan murder mystery series. Each month, she shares an exclusive Book Club pick with Living North readers
Here's LJ's pick this month.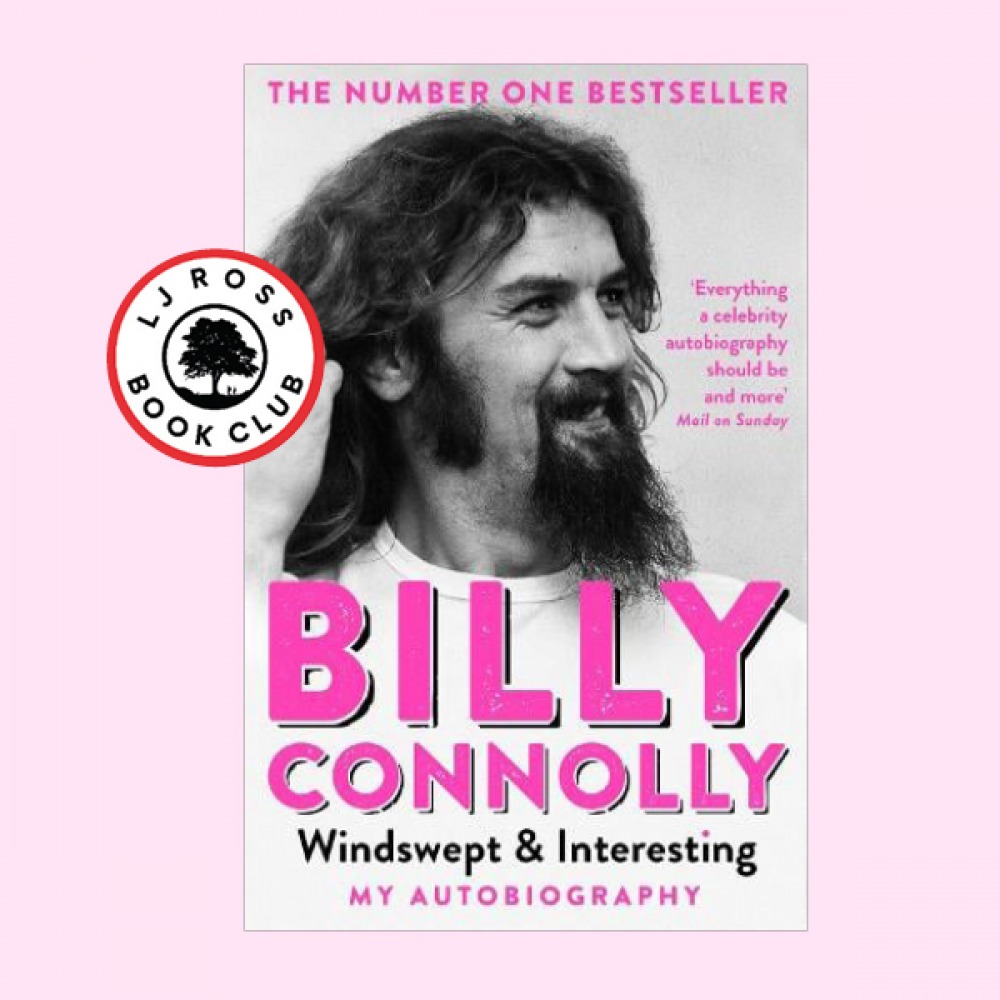 'Windswept & Interesting' – Billy Connolly
This month's LJ Ross Book Club selection is Scottish comedian and actor Billy Connolly's autobiography, Windswept & Interesting, which the author dictated via smartphone rather than putting pen to paper, owing to Parkinson's disease, which was diagnosed in 2013. Connolly is a man who needs very little introduction and, for those who've missed his live comic performances following his official retirement from the stage, this book is a fantastic opportunity to delve into the personal history and mindset of a man who has, to use that Marmite phrase, become something of a national treasure.
LJ's thoughts:
'I loved this book. I could leave my review with those four simple words, but I should probably give some context; this autobiography manages to walk a very careful line between the extreme lows of Connolly's childhood in post-war Glasgow and the joyful highs that came alongside his rise to fame, propelled in no small part by his ambition to prove wrong his Aunt Mona, who, as his surrogate parent, had instilled a belief in the young Billy that he was worthless and would amount to very little. There is nothing so uplifting as a true success story and, reading between his own lines, that success couldn't have happened to a nicer man. Well worth a read, or a listen if you prefer to hear the author narrate the book himself.'
This article contains affiliate links. We may receive a commission for products that are clicked on through our website.
Don't miss these other fantastic picks from the LJ Ross Book Club