Meet the Yorkshire Entrepreneur who Co-Founded Zero-Waste Cleaning Brand, Miniml
Recognised in Lloyds Bank's Ones to Watch list of exceptional entrepreneurs, Miniml is one of the fastest growing zero-waste cleaning brands in the UK, and a pioneer of closed-loop manufacturing
We caught up with the company's co-founder and director Emma Tapper to find out more.
When did you start Miniml and why?
Whilst studying marketing at university, my partner Scott and I both had an interest in sustainability and wanted to start a business with a purpose. In 2019, at the age of 24, we developed our first batch of washing up liquid in our garage at home – we lived in a small flat at the time which had a shared garage block so we got a few funny looks from the neighbours!

We started selling to local refill shops but both worked full time so we would make our products at the weekends and then fill up our cars and drive around delivering the washing up liquid early before work, or after hours. Within six months word quickly got round and we had signed up about 300 independent shops in the North.

Fast forward to 2023, we now operate from a 15,000-square-foot warehouse in Yorkshire with a team of 40 staff, blending around 10 tonnes of cleaning liquid a day and have over 3,500 Miniml stockists, as well as selling our products directly to consumers.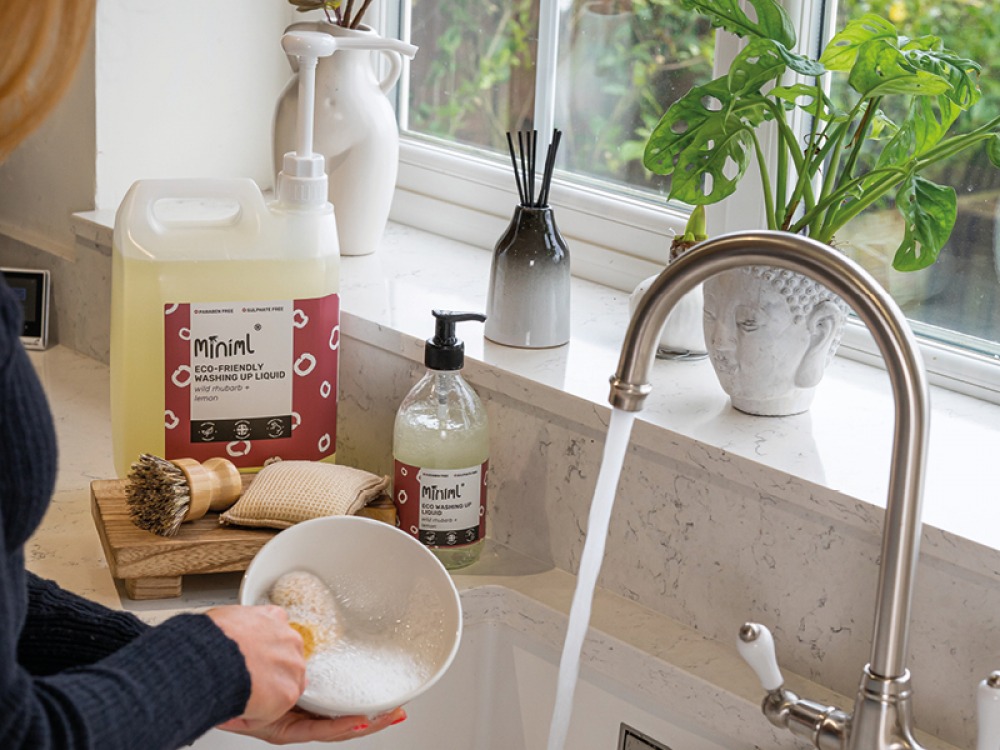 How would you describe the brand?
Miniml is a leading manufacturer of eco-friendly household, personal care, and laundry products, with sustainability embedded within the core of every element of the business. We wanted to create a cleaning brand that helps customers reduce waste all around their home. We now have an extensive range of every chemical household product – all operating a zero-waste, closed-loop supply chain.

We also produce a full range of personal care products, including shampoos and conditioners, and launched our Good Human Skincare range in January. We have kept the range small to begin with, including a cleanser, toner, moisturiser and face mist, with plans to expand the range throughout the year. Miniml is now stocked in larger retailers, such as Booths, Ocado, Abel and Cole, to name a few, and has also been awarded Ethical Consumers best-buy status.

With sustainability at the core of our business it has also always been non-negotiable to choose eco-friendly, vegan and cruelty-free ingredients. We have huge ambition and a vision to make Miniml the 'go-to' eco-cleaning brand in the UK and have shown sheer determination and drive to achieve this goal on our journey so far. I never really felt like I was making the 'leap of faith' that people describe entrepreneurs talking about. It was more that I was convinced it was insane that this idea hadn't been done already.
Tell us about your closed-loop system?
We set out to change the way people consume these products at home by creating a unique zero-waste supply chain to help consumers live more consciously. Designing our bespoke industrial washer was instrumental to developing this one-of-a-kind closed-loop manufacturing process. Customers purchase our award-winning products either on our website or via our network of refill stations across the UK. Once the products are finished, the empty container can be sent back to our factory (at no charge to the customer) to be cleaned and put back into the supply chain. Thanks to our sustainable practices, by the end of 2022 we'd stopped a total of 3.2 million bottles worth of plastic going to landfill.

What do you think has made Miniml so successful?
I think the success of Miniml is down to the fact that customers have been looking for sustainable, zero-waste alternatives to cleaning and personal care products for a long time, and now they're able to find it. Growing a community on platforms such as Facebook and Instagram has also been a huge factor for our long-term success. It's amazing to see everyone genuinely excited when we launch new products and scents!

Our independent stockists have also been a huge contributor to our success. They are our biggest brand ambassadors and have helped the brand to grow and nationalise. 'Community' is one of the biggest buzzwords in start-ups and there's such a clear reason for that. It's a group of people that believe in our business and stand by the brand. It's no surprise the most successful businesses springing up now are the ones who have strong communities around them.
'By the end of 2022 we'd stopped a total
of 3.2 million bottles worth of plastic going to landfill'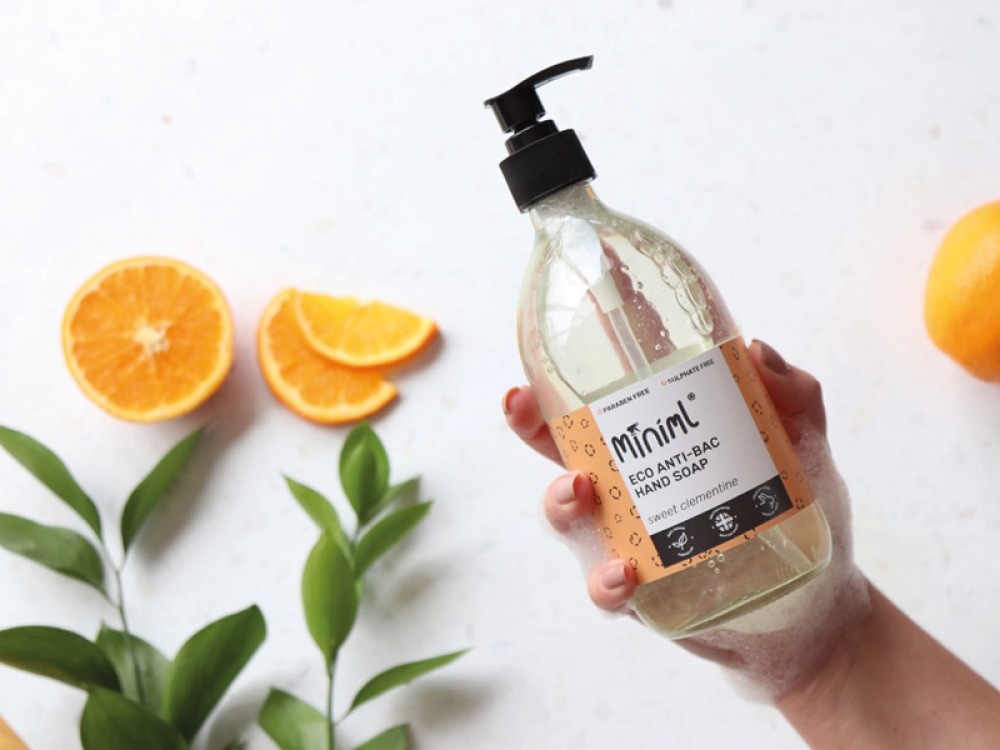 Did you ever expect to be as successful as you have been?
I have always felt like I wanted to achieve something a little different compared to my classmates but neither of us ever expected the business to grow so rapidly in such a short space of time. Building an entire manufacturing facility to ensure we have the most efficient manufacturing processes has been extremely challenging. Scaling up the blending process has also been tricky at times, especially in colder weather as the raw ingredients can be harder to work with.

For me, one of the hardest challenges within the business so far has been managing the growing team, quickly realising that I cannot physically do every single task myself. I have found building respect from older employees has been a bit of a challenge too. Nevertheless, we're now hiring the right people to help us grow the business, allowing me to devote more time on product development and improve our long-term growth strategy.

Why is being sustainable so important to you?
There was a clear gap in the market which we recognised at the time. The UK generates more plastic waste per person than any other country except the USA according to data from the World Bank, and household cleaning is one of the biggest contributors to the 14 million tonnes of plastic that washes into the ocean every year. Scientists estimate that plastic can take up to 450 years to break down. Consumers woke up to the danger this plastic causes marine life partly through David Attenborough's documentary, Blue Planet II, a couple of years ago. Our pioneering business is designed to cut out plastic waste altogether. The best part about our unique system is that it also saves costs, so it makes complete financial sense!
What are your plans for the future?
We are focusing on launching into larger retailers as we aim to compete with the big players in the market. Our success proves that it's possible to build a brand without compromise over sustainability, affordability, or quality, making it possible to please both consumers and our company needs, while sticking to our core business values. We want Miniml to become the go-to household brand for everything zero-waste! We also received investment from Fearless Adventures and we are currently using that to build awareness of the brand; spending most of this money on marketing to grow our audience. Whilst we already have a captive audience within the eco community, we aim to tap into less environmentally-conscious customers with the new subscription element to the business. This means that customers can get their cleaning products delivered to their door every month, taking the hassle out of buying boring cleaning products.

What do you love most about being based in Yorkshire?
Yorkshire has a great reputation for manufacturing and it's where I've spent most of my life. Manufacturing is one of the key sectors for the Yorkshire economy and whilst it is known for its beautiful landscapes and hills, I'm always inspired to hear other entrepreneurs' stories that come from Yorkshire. I'm very proud to be from here.
Our Health & Beauty Editor's Favourite Products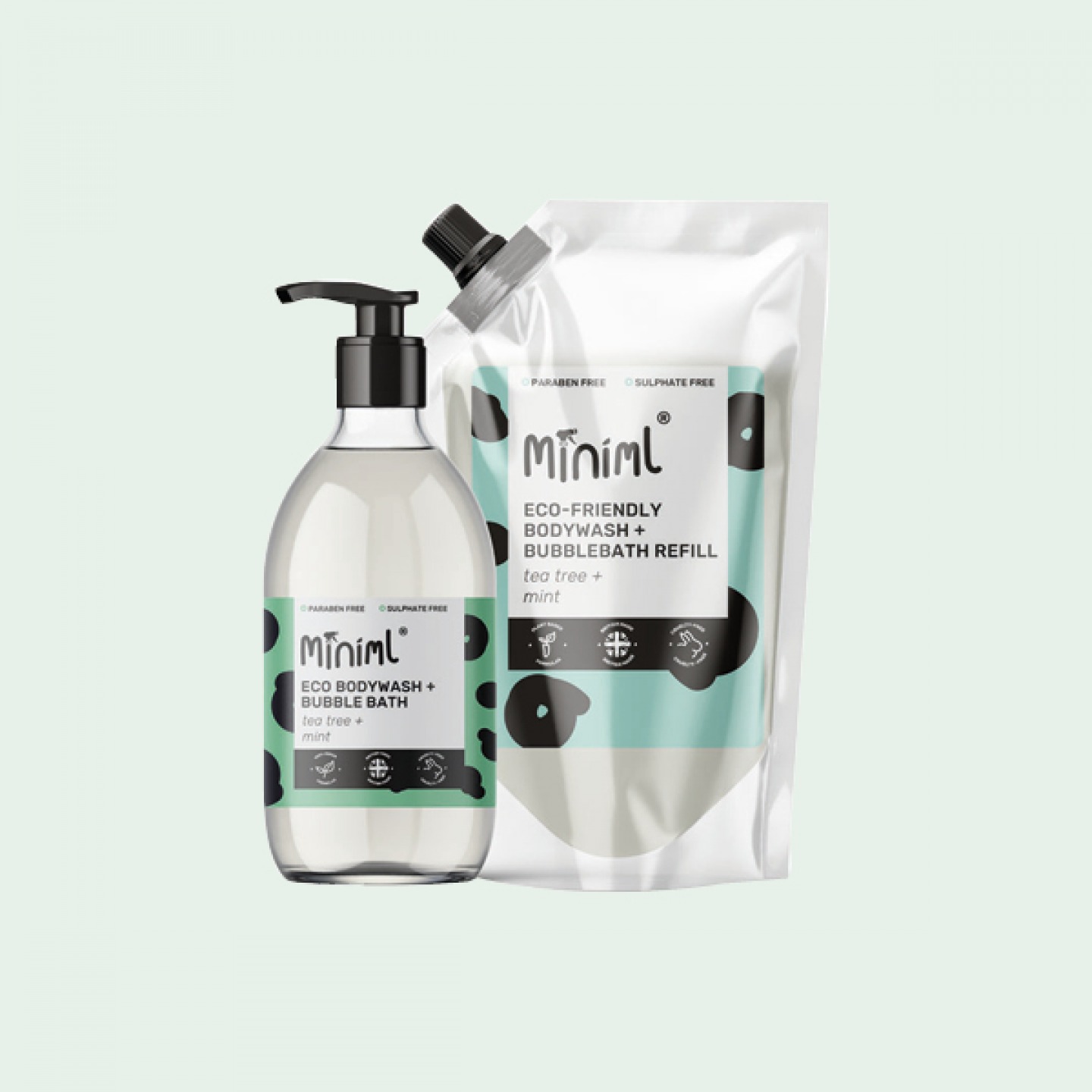 Tree Tree and Mint Bodywash & Bubblebath Starter Kit, £12.95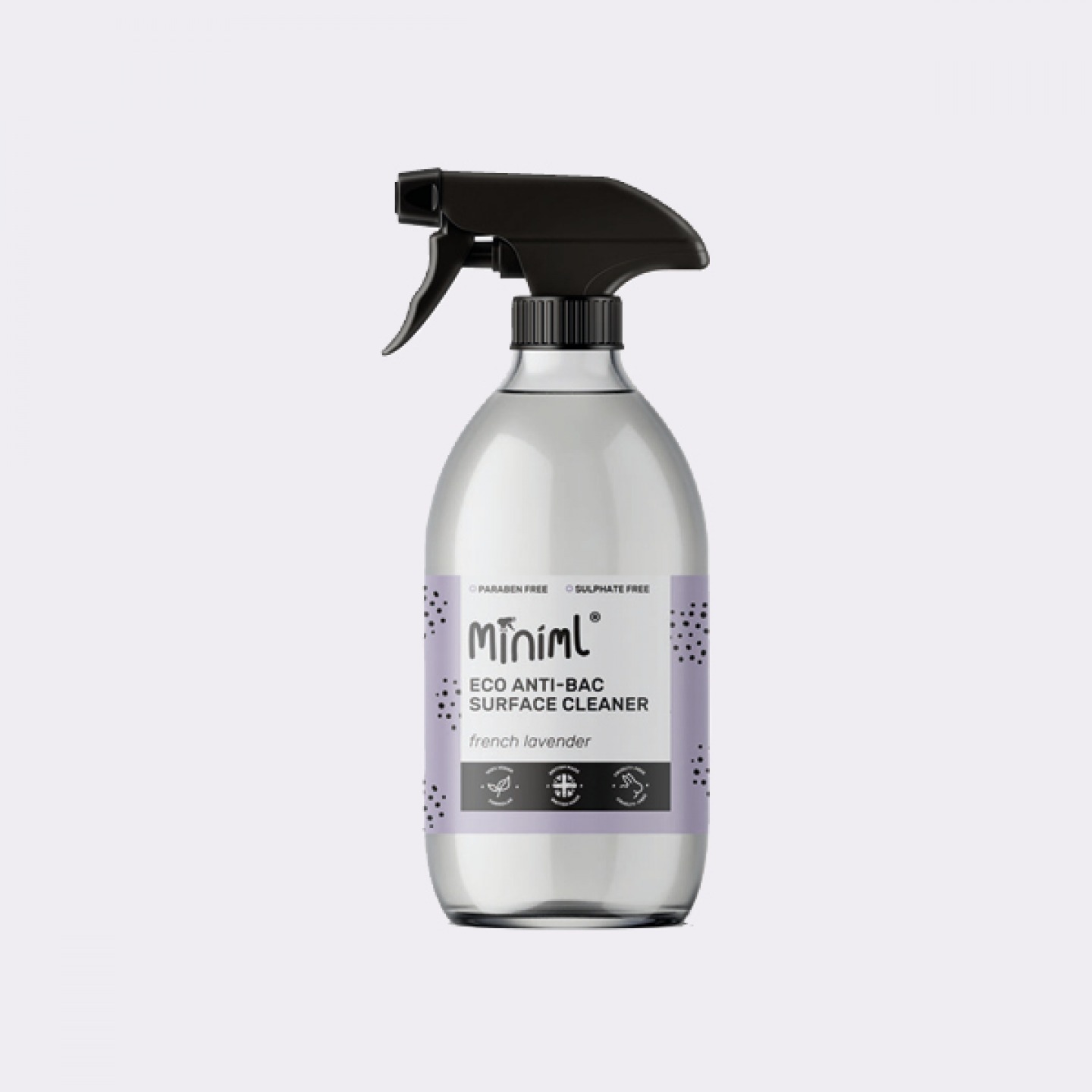 French Lavender Anti-Bac Surface Cleaner, £3.95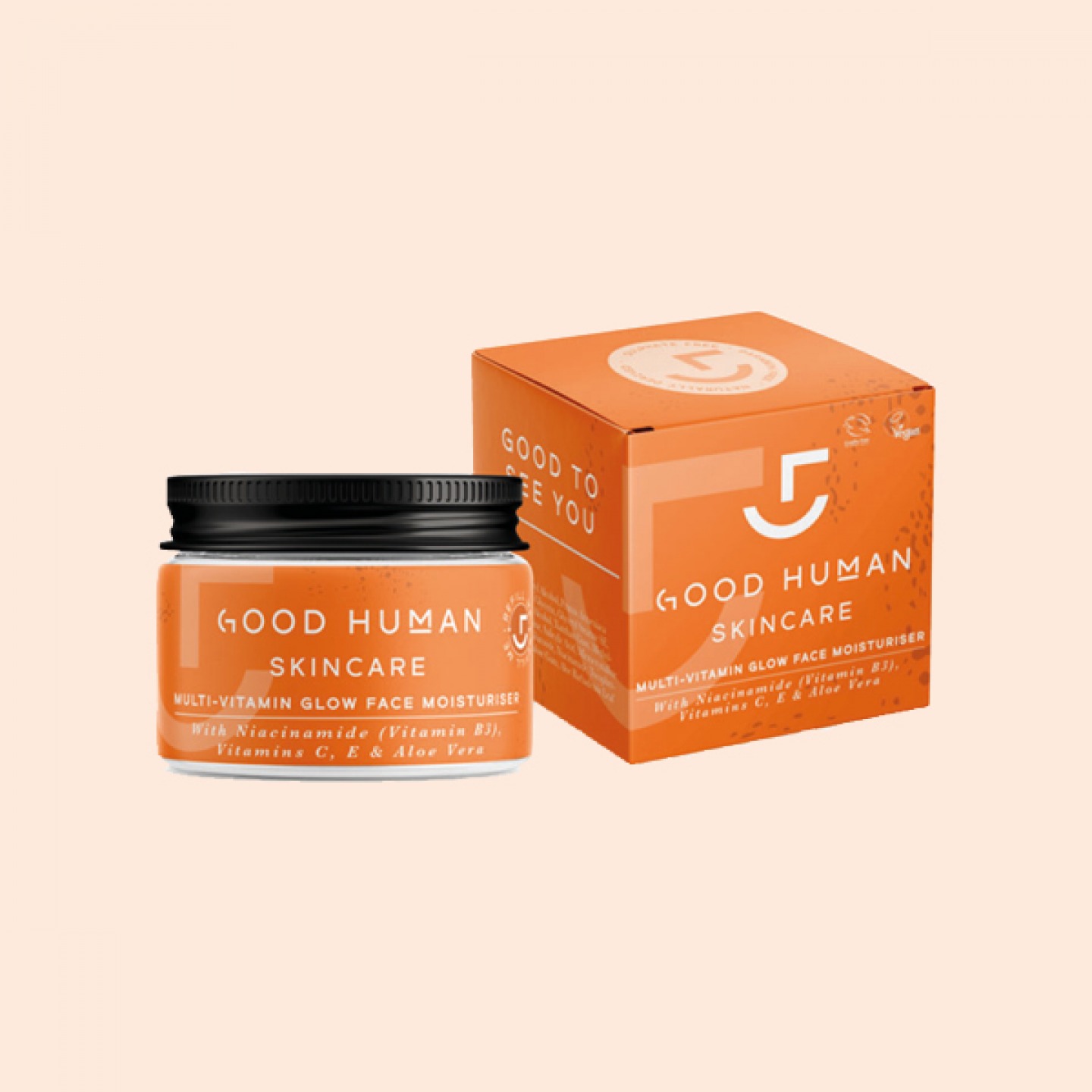 Multi-Vitamin Glow Moisturiser with Niacinamide, £12.99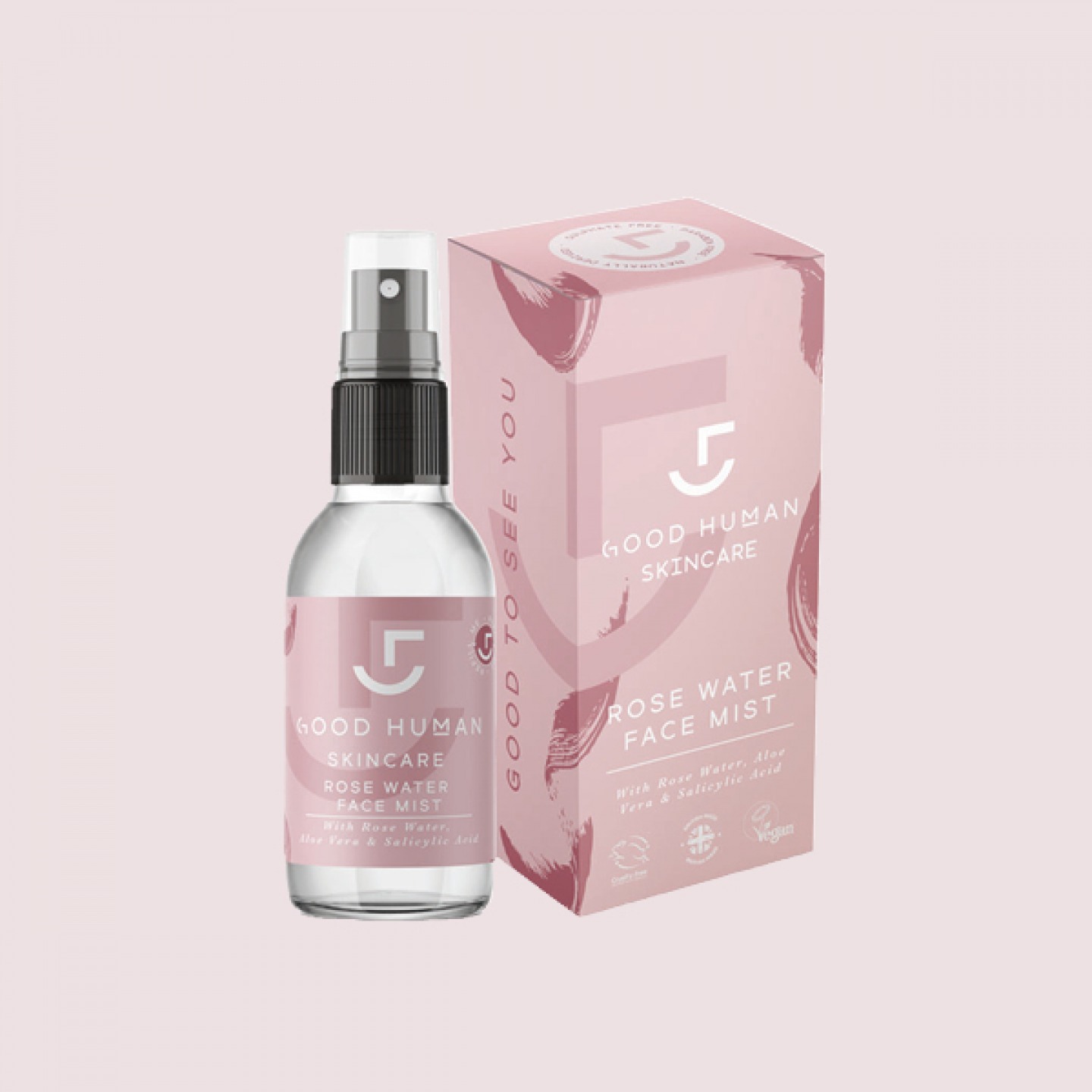 Rose Water Face Mist with Salicylic Acid, £12.99
For more information or to shop Miniml products head to minimlrefills.co.uk.