Review: Michael Bublé at Utilita Arena, Newcastle
Michael Bublé pulled out all the stops for the second of his two shows in Newcastle
Here's what you missed.
We could start this review with some sort of Christmas pun, like, someone's defrosted Michael too early! But he was happy to crack that joke himself, and promised there would be no other mention of festivities throughout the show. Instead, he promised this show would be a 'celebration of life' and compared Newcastle's Utilita Arena to a church – partially down to the crowd's (our) angelic singing voices, of course…

With no support acts for his show (the fantastic band and backup singers were quite enough) we eagerly awaited Michael's appearance on stage (half an hour later than billed). A single piece of confetti fell from the arena's ceiling which told us we should expect a pretty spectacular finale, but his entrance was just as impressive. As the curtain was raised we were greeted by a huge band with various instruments before Michael was appeared from below the stage.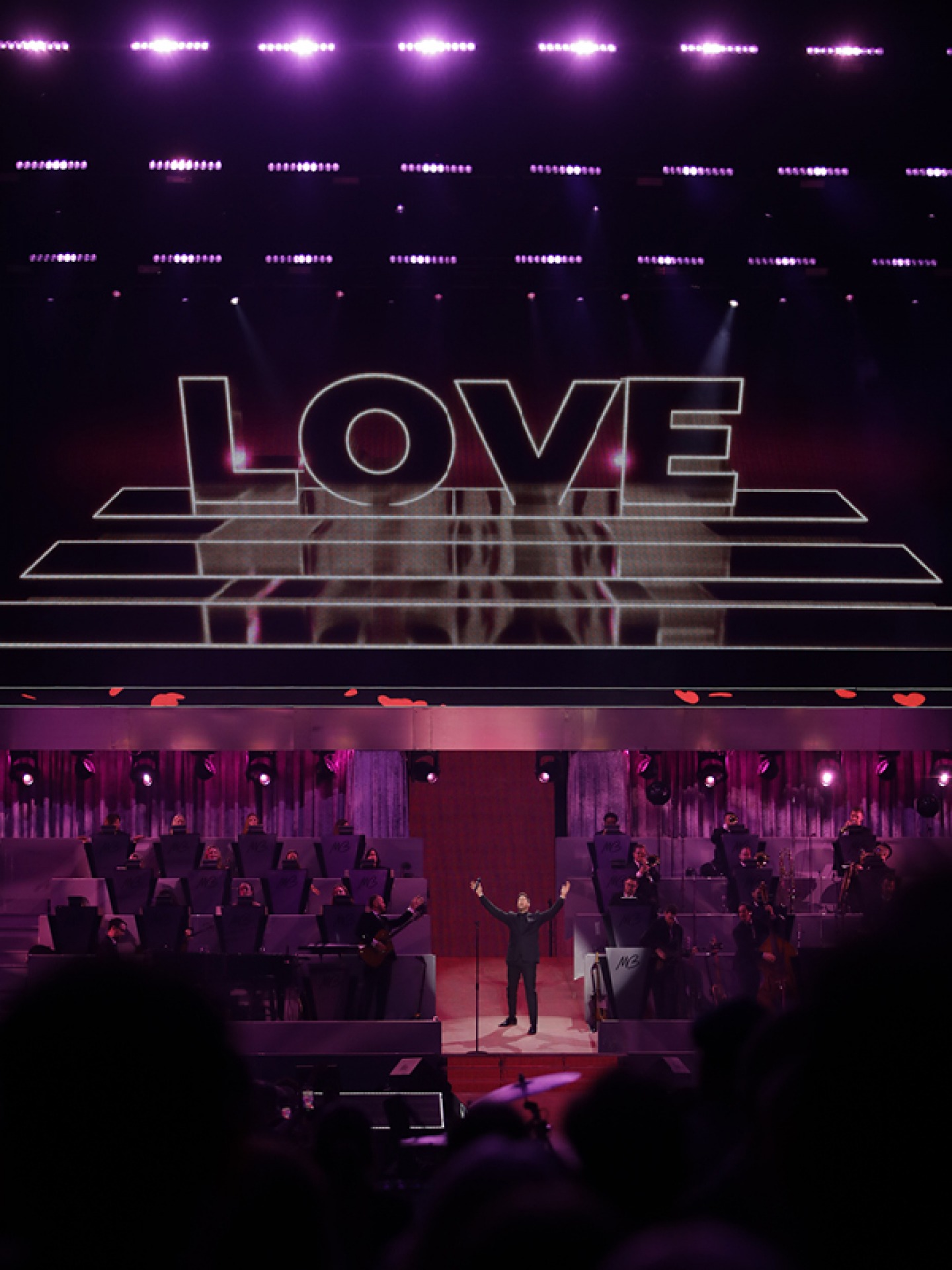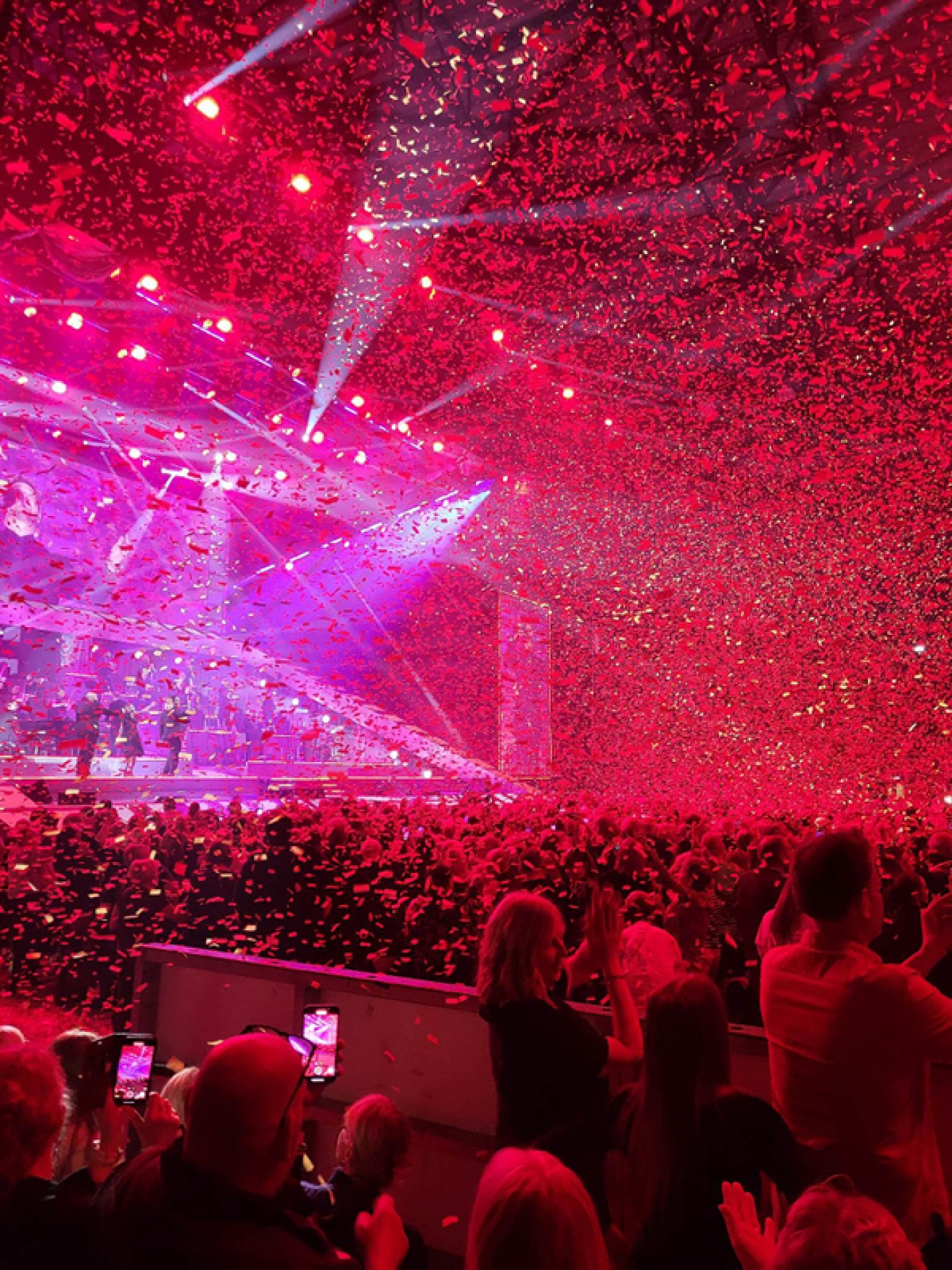 'Knowing the power of his voice and his cheeky chappy demeanour, Michael's show was exactly as we'd expected, but what we didn't know is just how funny he is'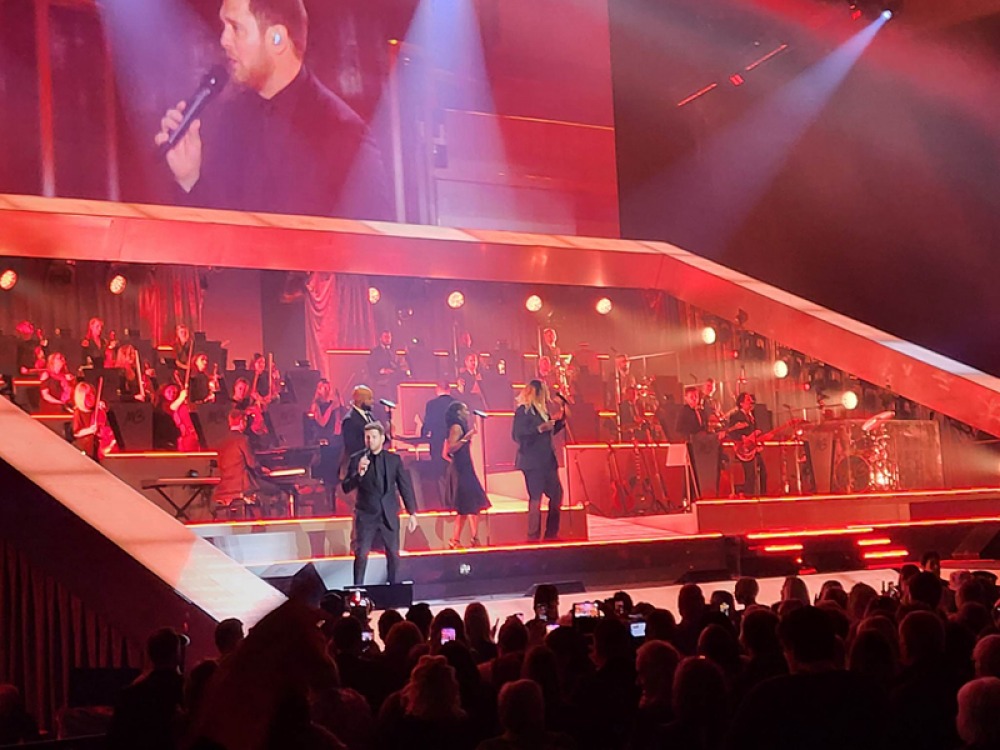 Members of the audience were immediately on their feet as Michael began to perform with all the charm and charisma he's so well known for. He made sure everyone was Feeling Good before moving into his smash hit Haven't Met You Yet and belting out a few of his most famous covers including Such a Night, Sway and When You're Smiling. But we particularly enjoyed his performances of Home, Everything and, in his encore, Cry Me a River. He even paid tribute to the King of Rock and Roll with Fever and a medley of If You're Looking for Trouble, All Shook Up and Can't Help Falling In Love With You, performing in the centre of the arena with his guitar.

At points we didn't know where to look. If Michael was out in the audience, the backup singers would be energetically dancing around the main stage. Even members of the band we're getting involved in some of the dance moves when they weren't playing.

Of course, knowing the power of his voice and his cheeky chappy demeanour, Michael's show was exactly as we'd expected, but what we didn't know is just how funny he is. He certainly doesn't take himself too seriously and had the audience in hysterics between songs, whether that was with his Kermit the Frog impressions, taking selfies with men he'd taken a liking to in the audience, or apologising for being such a sex symbol. You can't argue with that though, can you? But on a more serious note, he thanked the audience for keeping this genre of music alive.
The sweetest moment was when a member of the audience who caught Michael's eye told him she'd been to 19 of his concerts after catching one of his towels, and he joined her in the audience for a photo and a hug. He made a point of signing banners children had made for him too.

The confetti did fall towards the end of the show, and we were still picking it out of our hair on the drive home. All in all, it was a fantastic, feel-good production we won't forget anytime soon.