Six of The Best Cafés to Visit in Sheffield
Whether you're looking for a loaded hot chocolate, the perfect morning brew, or a cosy corner to enjoy tasty food, Sheffield is full of fantastic cafés to do just that
Here are six of our top picks...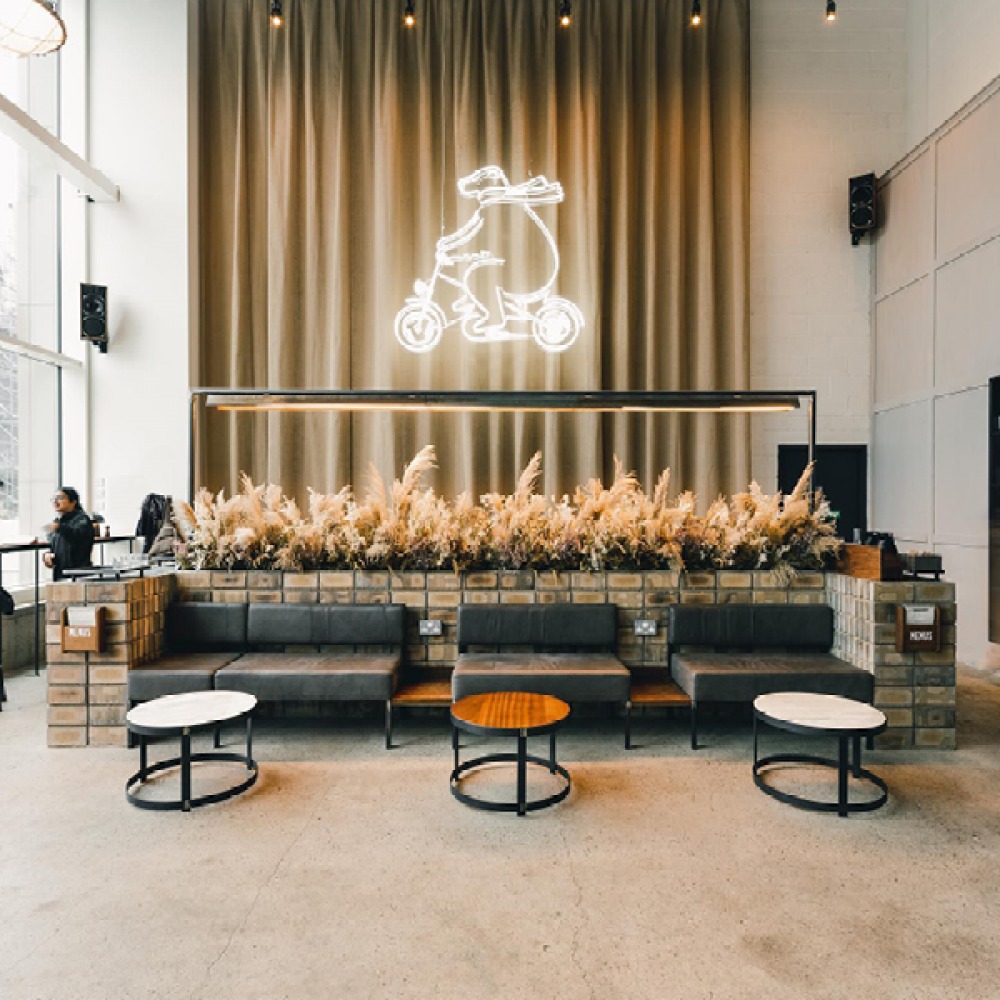 Marmadukes Café
22 Norfolk Row, Sheffield S1 2PA
42 Cambridge Street, Sheffield S1 4HP
846 Ecclesall Road, Sheffield S11 8TP0114 276 7462
marmadukes.co
Marmadukes can be found in three unique locations in the heart of Sheffield. They're all about the best coffee, brunch and lunch, wherever you choose to dine. Their sausage sarnie is our favourite – sweet chilli sausage, on a homemade muffin with sweet onion marmalade. Spread across two floors, their outpost The Sorting Office on Ecclesall Road is also home to a sourdough bakery, expanded pastry kitchen, and zero waste shop.
The Furnace
Unit 7 and 8, Block D, Sheffield S1 4HS
0114 479 7980
thefurnace.uk.com
Industrial heritage meets modern design at The Furnace in the heart of the city of Sheffield. Local ingredients are used to create imaginative menus, from laid-back lunches to late-night drinks accompanied by the best live music. It's the place to be for brunch whether you're indulging in the Cumberland sausage wheel or treating yourself to the smoked trout and salmon paté with dill, capers and flatbread.
The Grind Café
Cornwall Works, 3 Green Lane, Kelham Island, Sheffield S3 8SJ
0114 272 3929
thegrindcafe.co.uk
This indie breakfast and lunch spot on Kelham Island has built up a loyal following since it opened in 2010. Their homemade sausage rolls are a hit with the locals, along with colourful granola bowls, mouthwatering mains and decadent cakes and pastries (the Lotus caramel brownie sounds inviting).
Pom Kitchen
388 Sharrow Vale Road, Sharrow, Sheffield S11 8ZP
pomkitchen.co.uk
If you have a sweet tooth, you'll love Pom Kitchen. Creativity oozes from this small vegan kitchen. Burgers are served in a squishy pink bun, bagels are rainbow patterned and their hot and cold drinks are overflowing with goodies from chocolates to your favourite sweets. It's an Instagrammer's dream. Watch out for their second outpost opening in June.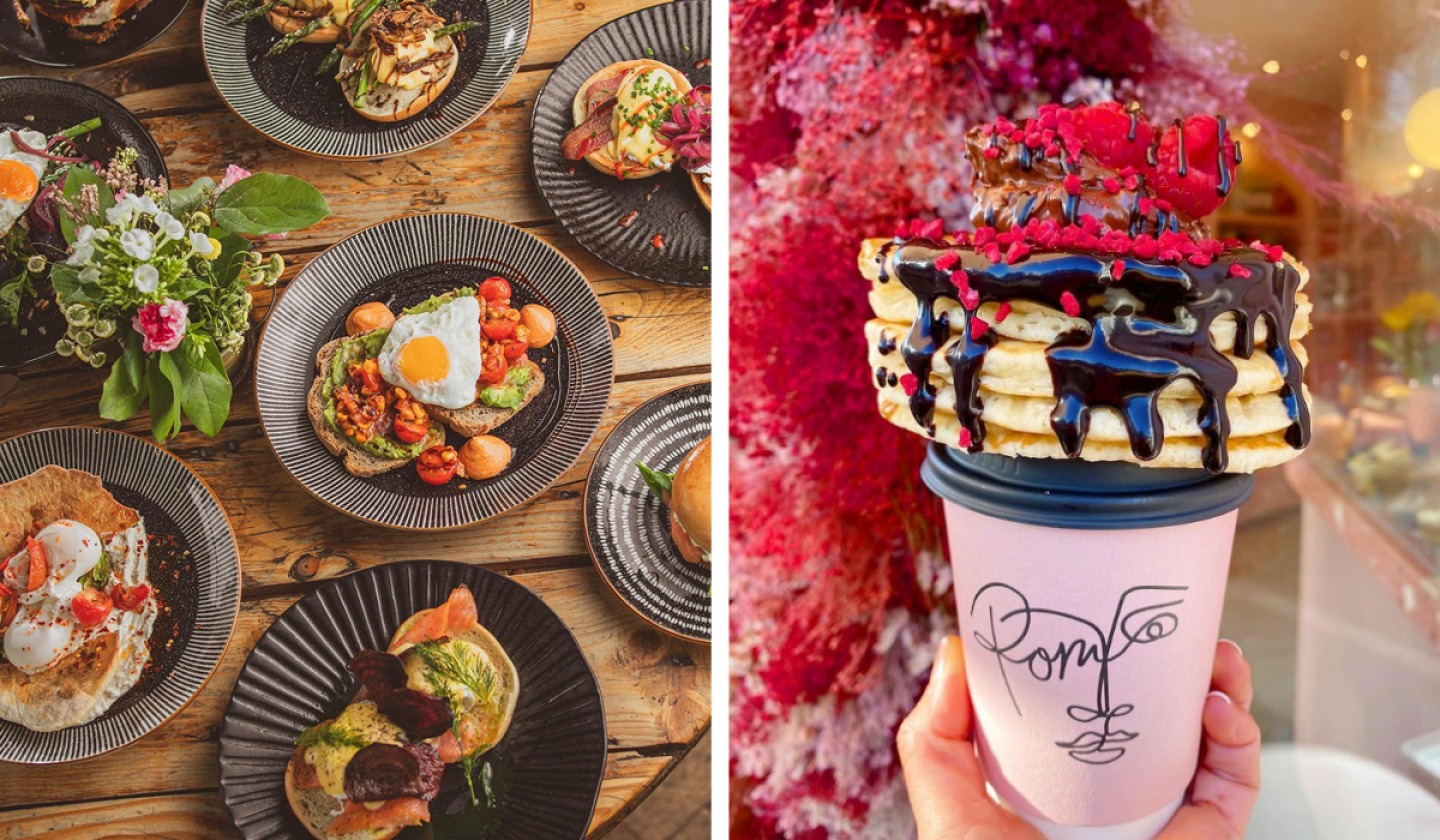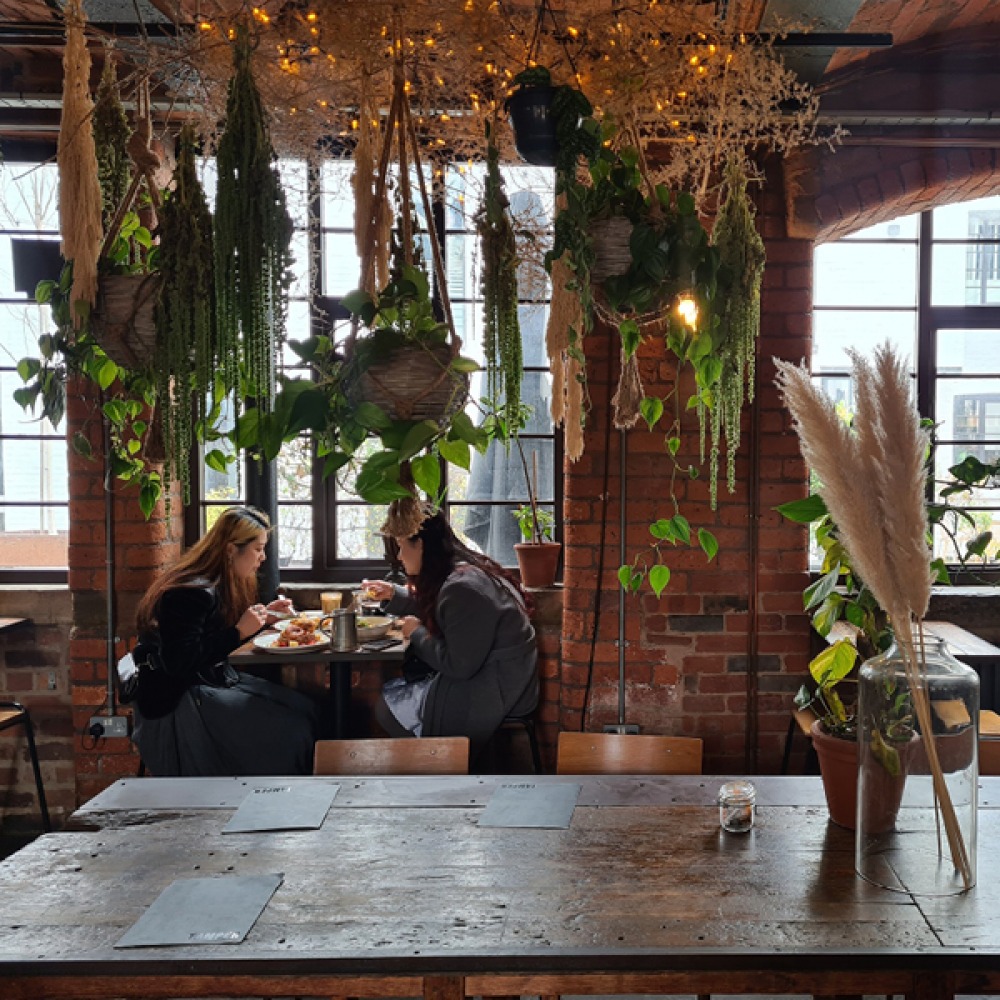 Tamper Coffee
Sellers Wheel, 149 Arundel Street, Sheffield S1 2N
9 Westfield Terrace, Sheffield S1 4GH
Kommune, Castle House, Angel Street, Sheffield S3 8LS
0114 275 7970
tampercoffee.co.uk
A café with a New Zealand twist, Tamper Coffee brings Kiwi coffee culture to Sheffield with upscale brunches, and lunches inspired by our Antipodean cousins' culinary habits. Their three outposts are the perfect places to sip and socialise with family and friends.
Steam Yard
Unit 1–2 Aberdeen Court, 97 Division Street, Sheffield S1 4GE
0114 327 1270
facebook.com/SteamYard
Take a seat inside, or when the weather is fine, find a table in the courtyard and enjoy fresh bakes, sweet treats and hot coffee at Steam Yard. Using locally-sourced ingredients to create their delicious sandwiches, expect the likes of brie, pickled red cabbage, rocket and onion chutney filled rolls.