Steve Mayes proves why Lego is for everyone
Steve Mayes, an architectural photographer turned Lego designer, has released new sets in time for Christmas, all inspired by local landmarks. We find out why they're proving so popular
We last caught up with Steve in April 2016 when he introduced us to his Lego creations. In previous years his work had been one-off, large-scale models locations such as Alnwick Garden and The Bowes Museum. 'The pandemic really changed things for me,' he tells us. 'A lot of my clients were venues so they were all forced to close. What I thought I'd do is start designing some smaller Lego sets of local landmarks.' Lego themselves sell a range of architecture sets, including city skylines from around the world, but last year Steve had a go at creating a Newcastle and Gateshead skyline. 'Lego would never create one as it's unfortunately too niche,' he admits. 'But the response to my design was great and I realised it would be a nice new angle for me.' Steve, through his business Brick This, now sells around 20 different sets, that anyone can build, all focusing on iconic scenes around the North of England. 'I just love this part of the world,' he adds.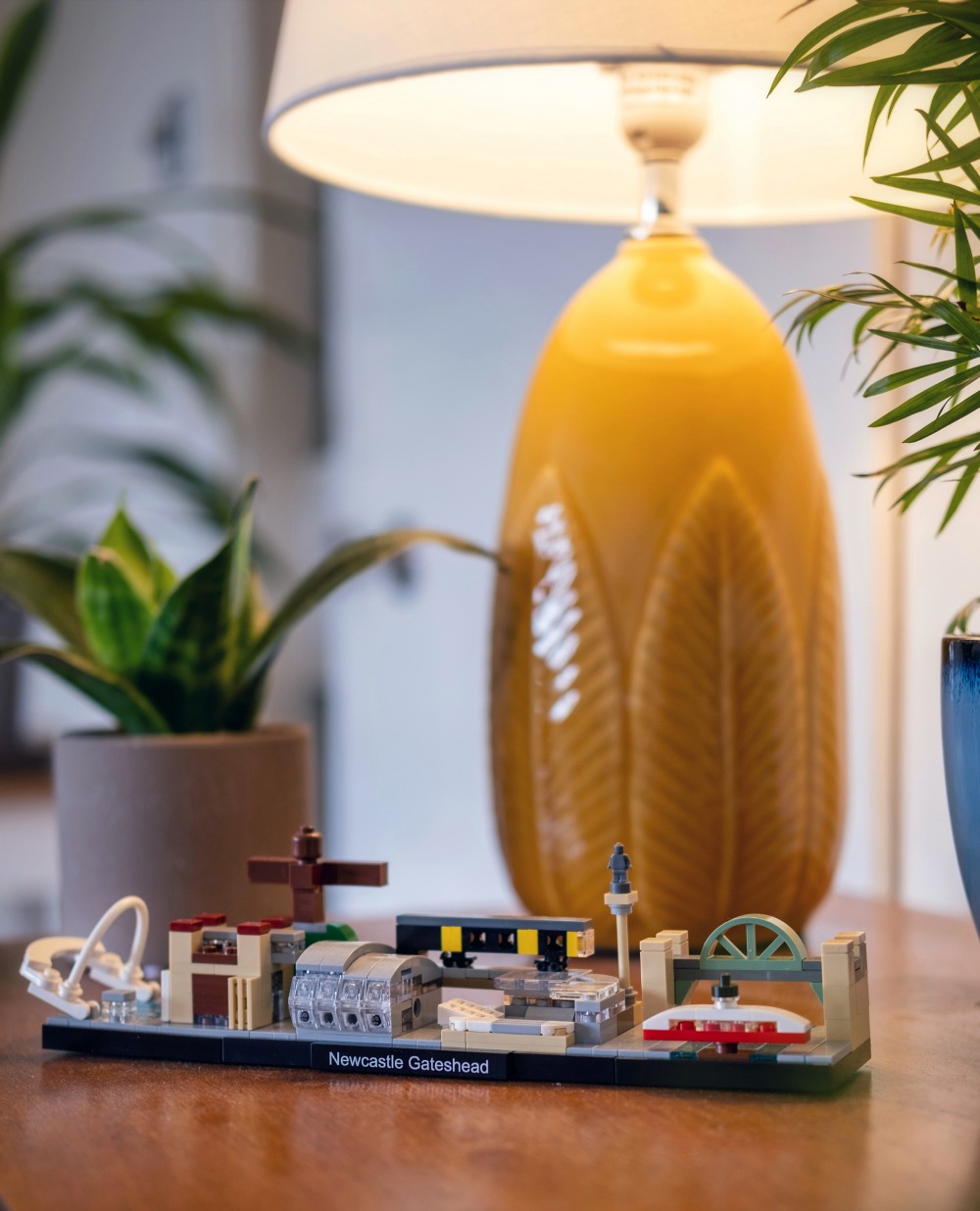 It's clear a lot has changed since we last spoke, but the digital world has continued to grow, so is it surprising that Lego continues to be so popular? 'Quite a few people who have bought Lego sets from me aren't necessarily Lego fans,' Steve reveals. 'They're fans of the Angel of the North, or Newcastle as a place. They're buying them, maybe for themselves, but also as gifts for others. I think that's interesting and I like to think that it's getting more people into Lego.
'Lego has always been popular, but I actually don't think it's been this popular before. It's really of the moment. There are a lot of adults admitting to liking Lego too, so the company has changed on that front and we now create a lot more sets aimed at grown-ups. Although I would have said this before the pandemic, with the year we've had, I think people like to have something that isn't staring at a screen, that involves getting hands-on – I find it quite mindful. If you combine that with it being really relevant to where you live, I think it's a really good gift. Whether people choose to display them once completed, or take them apart and build new structures – that's the point – it's up to them.'
While these new designs aren't as big as his original Lego sculptures (which often involved more than 100,000 individual pieces and took months to build), they brought Steve new challenges. 'I'm a big fan of architecture so I like the process of really getting to know a building or a place. When it came to the skyline models, I really studied the place to work out what to include in the skyline,' he says. 'But as it's someone else building it, developing the instructions was a new element. They might be quite young, or may not have built many Lego sets before.'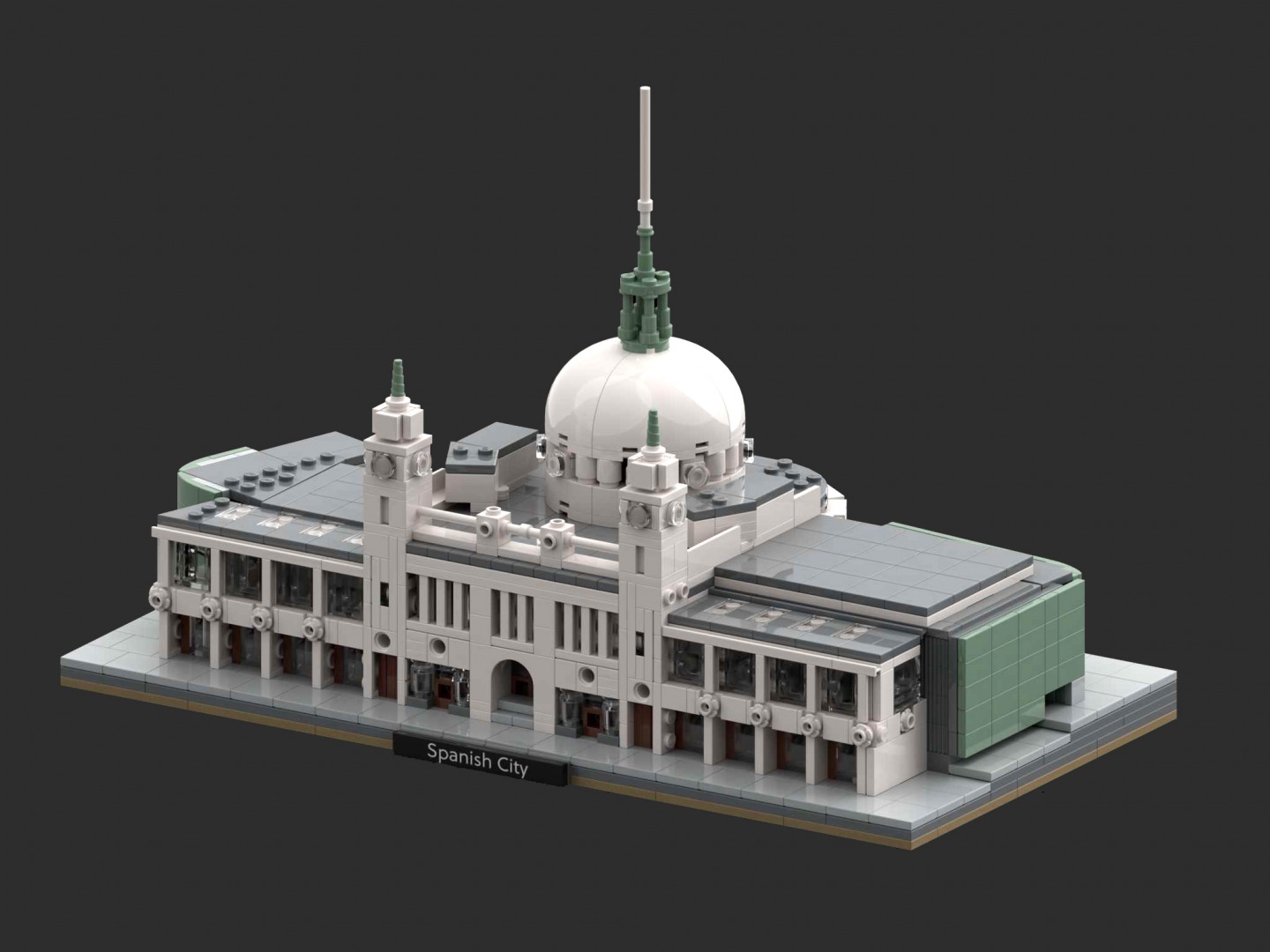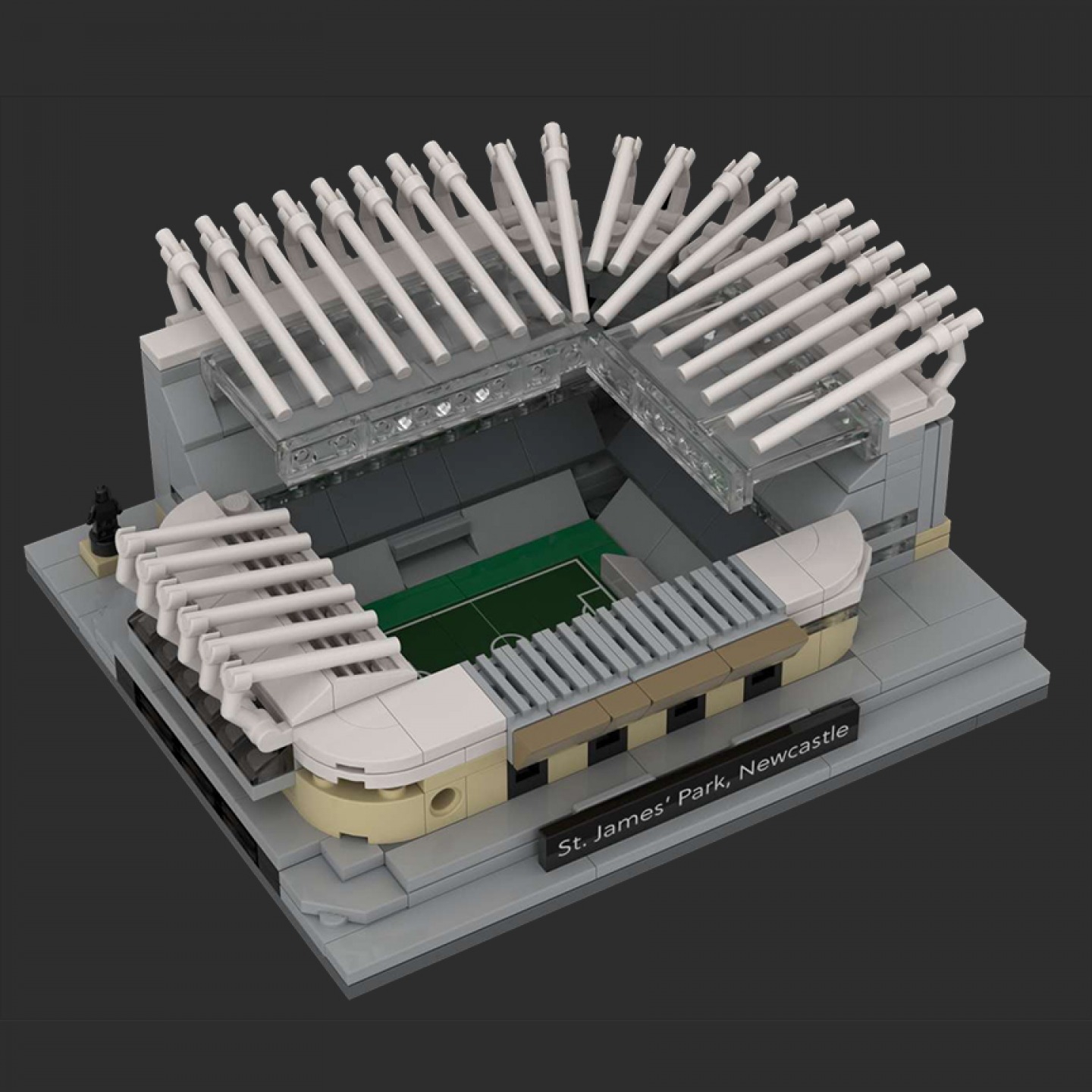 We ask Steve which set was the hardest set to design, and he responds quickly that it's the Tyne Bridge. 'You can't get many dark green pieces in Lego. It exists but it's a fairly rare colour. When I decided to do the Tyne Bridge, I knew it had to be dark green because that's the defining colour, but that meant working with a really limited range of parts. It's quite an unusual design; getting the curvature was very tricky. I would love at some point to design the Sage but I'm putting it off because that's pretty much the hardest building you could make out of Lego – it's so curvy. I find the individual models like the Angel and Spanish City in some ways more straight forward.'
Never lacking ideas for new designs, there are so many places that Steve loves in the North, and he shares just a few with us. 'I moved up here in 2000 and I got into photography originally because I realised how magnificent the landscapes and architecture were in the North East,' he says. 'I've got loads of favourite places. We went to Holy Island over the summer and I absolutely love it there. I've got an idea of doing a model of Holy Island somehow. I also love the Quayside. I think it's one of the most impressive waterfront urban areas in the country. I love Bamburgh Castle, but I live in North Shields so I'm really close to Tynemouth and I spend a lot of time at Longsands. I've actually got a skyline of the Tyne and Wear coast planned from Whitley Bay to Tynemouth.'
With plenty in the pipeline, we can't wait to see what Steve creates next, but you can catch up with him and check out his Lego sets at Living North's Christmas Fair at Newcastle Racecourse from 28th–31st October.
Find out more about Brick This and Steve's buildable sets at brickthis.co.uk but first enter our competition to win four buildable Lego models (Newcastle Gateshead skyline, Angel of the North, Durham and St James' Park) worth almost £350. Click here to enter.