Three Last-Minute Family Holidays Everyone Will Love
Does your family love the beach? Or maybe you're thrill seekers and nature lovers? We have three holidays perfect for you
Whether your brood are beach babies, thrill seekers or mountain explorers, we've picked out some perfect last-minute family holidays.
Paphos, Cyprus
With a claim to be Europe's sunniest island (averaging more than 11 hours of sunshine every day in summer), Cyprus is not just about the beaches – although they're pretty special, with warm, glittering seas and fine, pale sand. You'll also find that the island is rich in history, culture and myth – Mount Olympus, which was said to be the home of the Greek gods, stands on the island, covered in dense forest and wildflowers. Paphos, on the west coast, was supposedly the birthplace of the goddess Aphrodite. The old town here is charming, with pavement cafés and cobbled streets, while the modern harbour area is packed with bars and restaurants.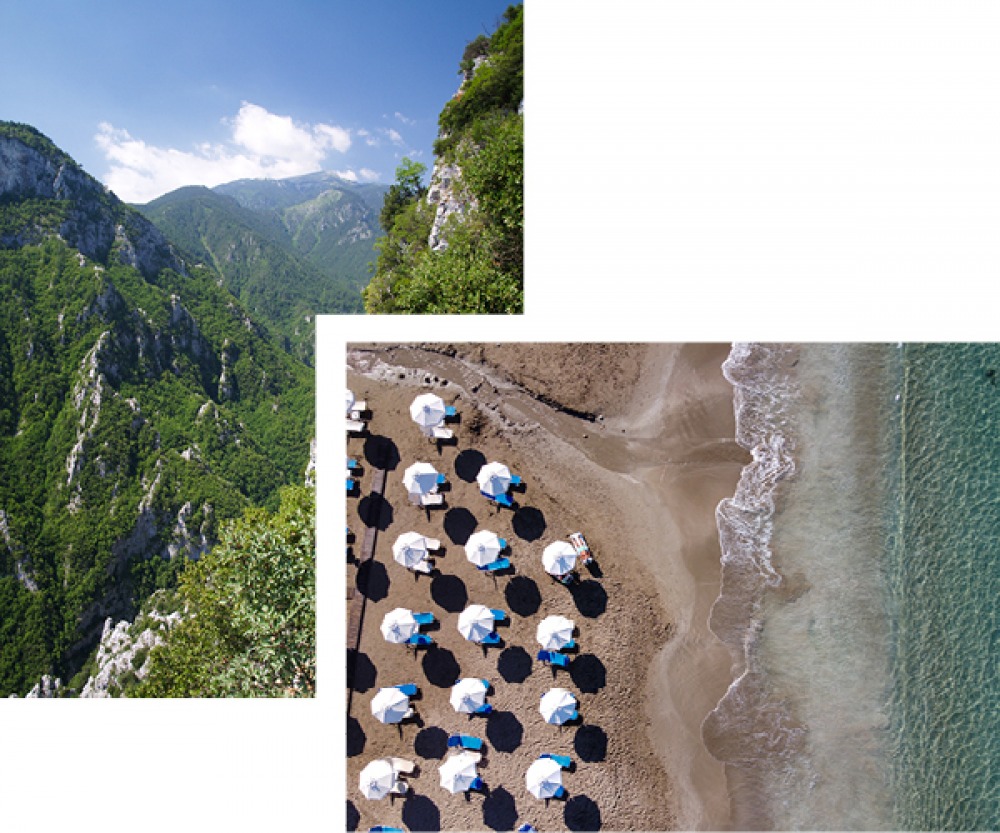 PLAY

So while Paphos may not be solely about the beaches (much of the coast here is rocky), the ones there are, are must-visits. Coral Bay beach is a good choice for families with young children, with shallow waters and plenty of room to spread out. In the heart of Paphos there are numerous beaches: Vrysoudia has shallow, clean waters (it has Blue Flag status) as well as plenty of useful facilities including toilets, showers, changing rooms and equipment hire for watersports. A touch south of here Geroskipou beach is another Blue Flag option, and is also known as Rikko's beach.

If you're looking for educational activities, don't miss the UNESCO-listed Tombs of the Kings. These huge underground tombs are carved from solid rock, and date back as far as the third century BC. In the Roman-era House of Dionysus, you can see beautifully preserved floor mosaics on the themes of myths and hunting, as well as gorgeous geometric and decorative patterns, while the old Sanctuary of Aphrodite has fabulous sea views as you explore the ruins.

The famously proud Aphrodite would perhaps not be so pleased with her other namesake in the area – Paphos Aphrodite Waterpark, where there's plenty to keep all ages entertained for a day (or two). Plummet 50ft on a sheet of water at the Free Fall, dare to ride the Kamikaze slides, and see how long you last on the Wet Bubble – which is something like a giant bouncy castle/balloon, which also happens to be soaking wet and therefore slippery. More sedate options include the Lazy River tube ride and a family raft ride, while younger kids can board the pirate ship for swash-buckling fun (and make parents walk the plank down the double slide!), and the Magic Splash kids pool is packed with colourful wheels, jets and buckets which sprinkle water through the structure.
STAY
Leonardo Laura Beach & Splash Resort is a good bet if you want to spend plenty of time by the pool while the kids keep busy. If a cinema, games room, teens' club, kids' club, immersive escape games and live entertainment weren't enough, the onsite Splash Waterpark surely tips the balance, with slides galore. Brightly-decorated family rooms and suites are available in various configurations.

The Elysium Hotel is a more luxurious option, but still super family friendly. Offering a range of accommodation including Family Cyprian Maisonettes, which have a double-height sitting room, mezzanine sleeping gallery and plenty of space for two adults and two children, it's a chic yet practical choice. There's no shortage of activities for all ages either, with an outdoor play area with swings, slides and climbing sets plus a covered pool, and swimming and tennis lessons available. There are also video and pool rooms, plus a kids' club for ages three to 12. They'll also take care of the mountain of equipment you normally need when taking kids away – providing everything from high chairs to car seats and bottle warmers – and the restaurants offer child-friendly options.
Tui, Ryanair and Jet2 fly direct to Paphos from Newcastle over the summer.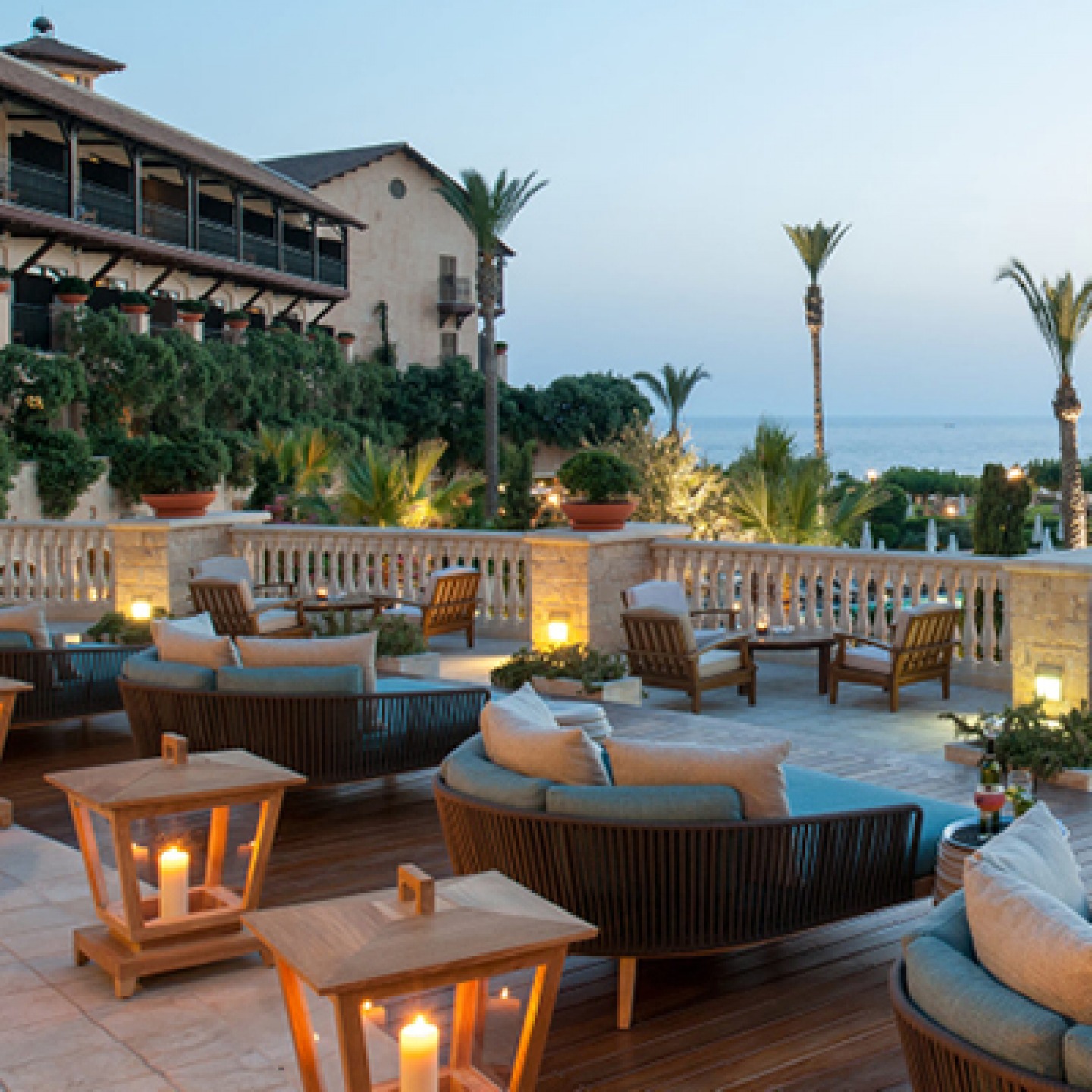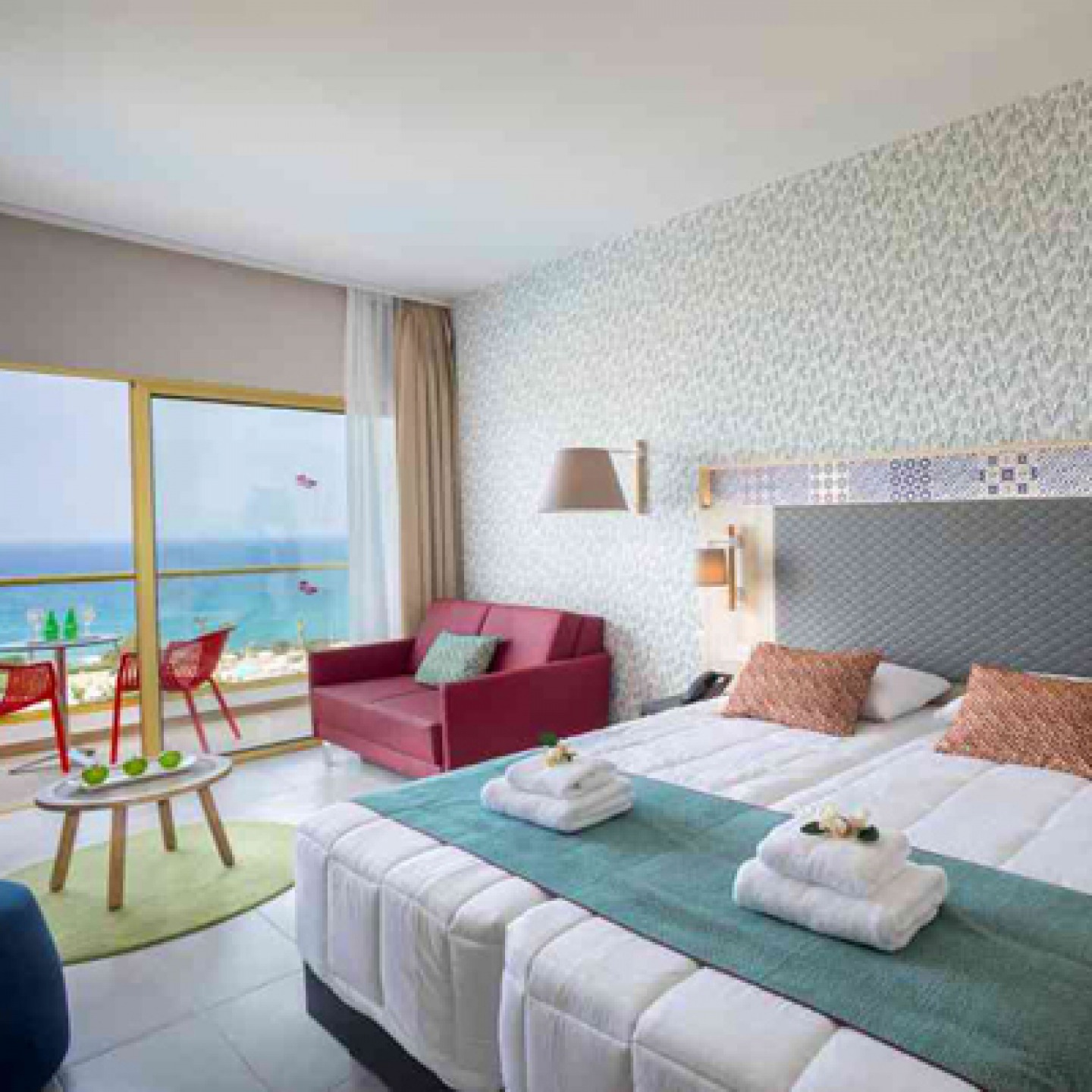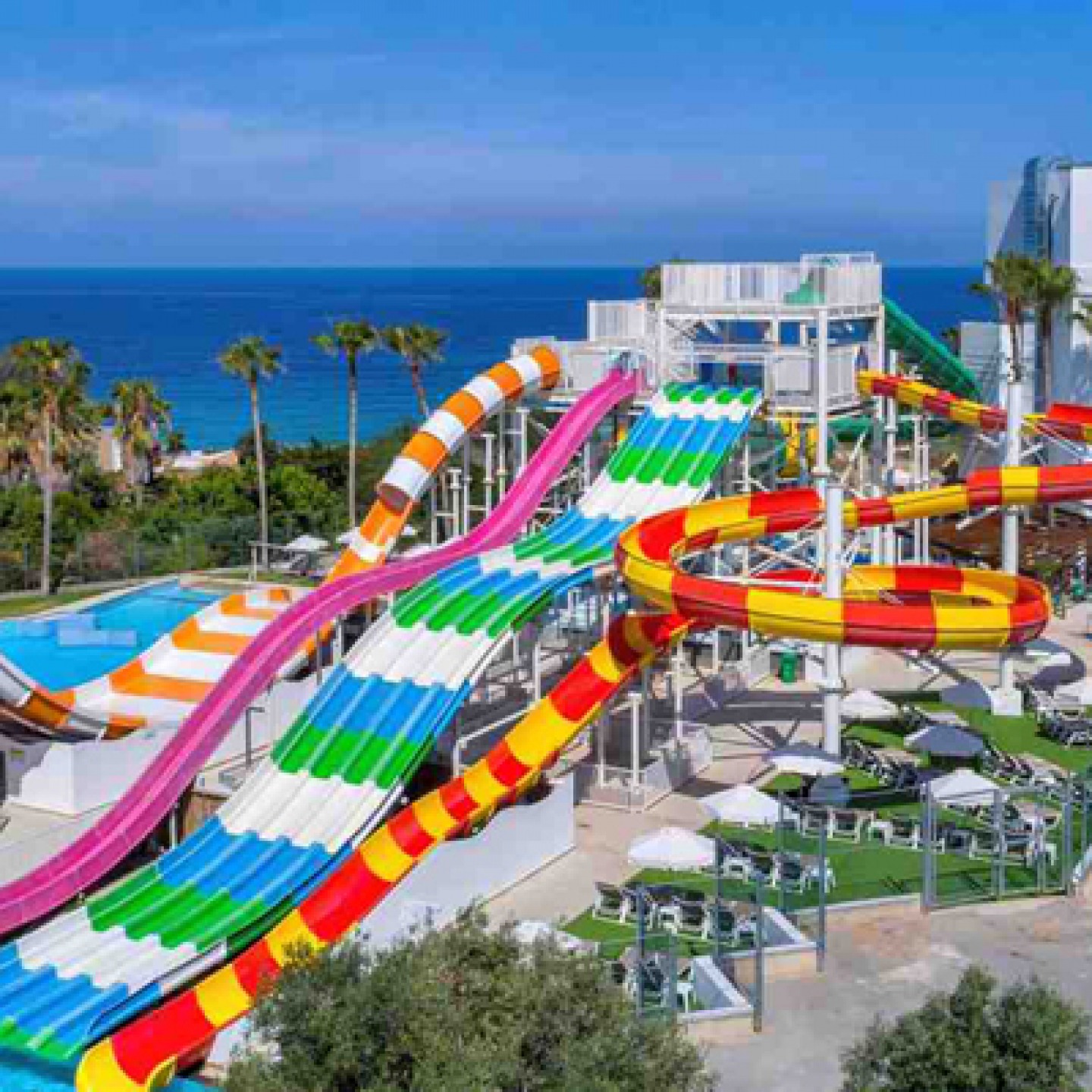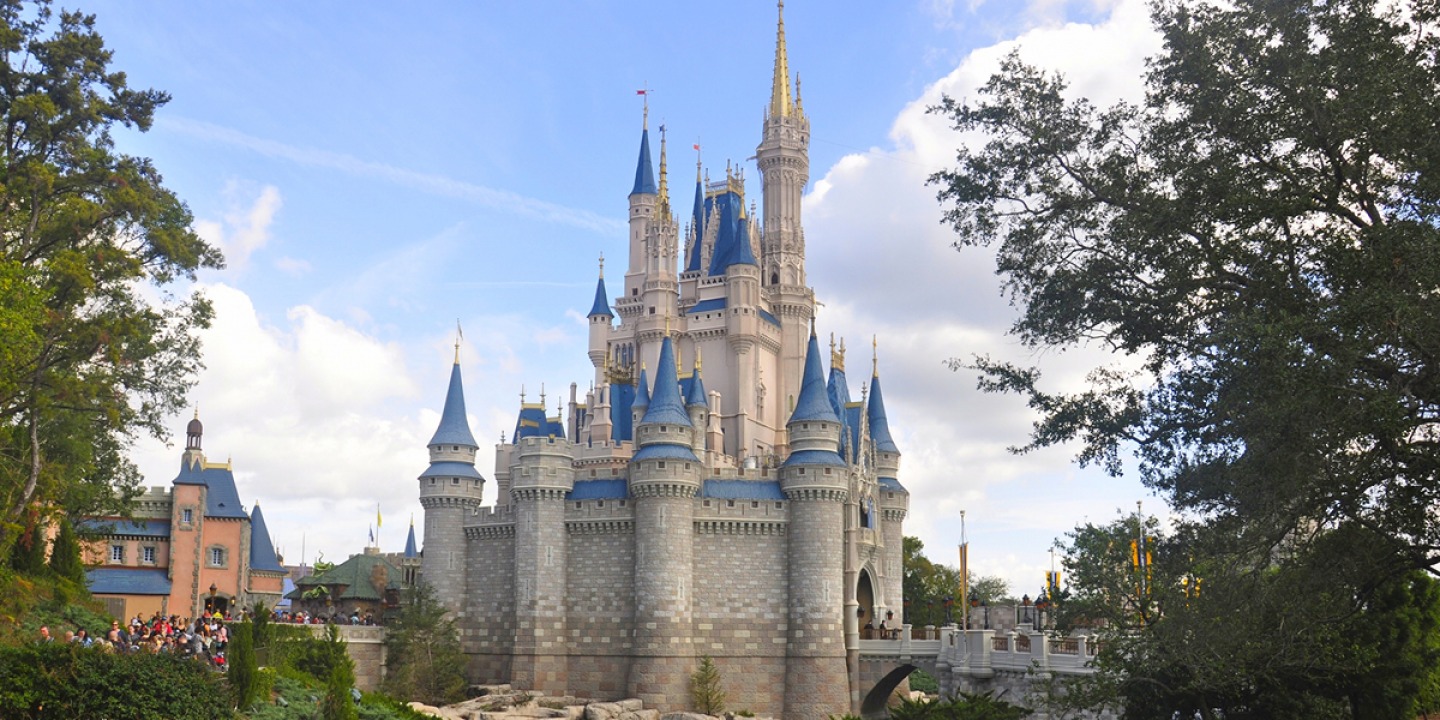 Orlando, USA
The USA's 'Sunshine State' is known for three things: space centres, rollercoasters, and old folks' homes. Discounting that last one (although there are worse places to retire to), there are few children who wouldn't be entertained by Florida's plethora of theme parks, space museums and water parks.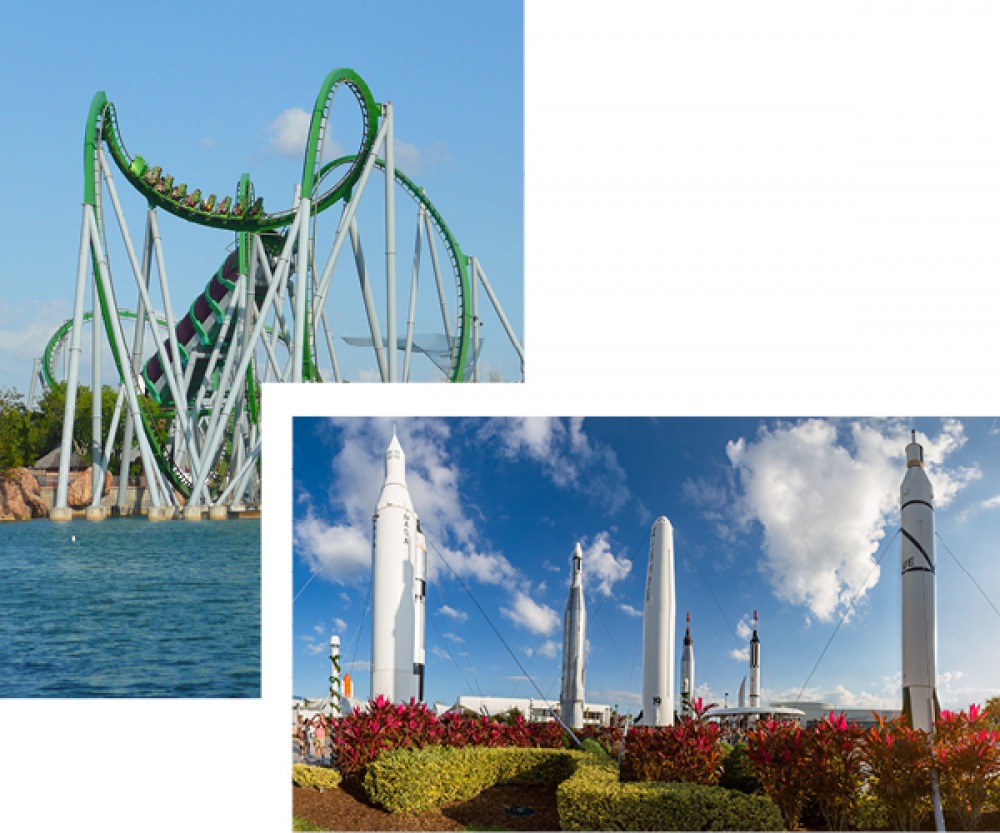 PLAY
Top of the bill (in our book, anyway) is Universal Orlando Resort, which is made up of three vast theme parks (and which takes the top spot purely because it's the US home of Harry Potter). Each of those three parks is made up of various zones with multiple rides and experiences and… look, let's not get bogged down in the detail. The important thing is that while you're here you can attempt to Escape from Gringotts' subterranean vaults, board the Hogwarts Express, enjoy a Butterbeer in Hogsmeade, and ride Hagrid's Magical Creatures Motorbike Adventure. Muggles might prefer to rush through the raptor paddock on The Jurassic World VelociCoaster, get into mayhem with Gru and his Minions, or crash through Krustyland with The Simpsons.

Slightly further out of town, Walt Disney World Resort is made up of four theme parks, two water parks and three 'destinations' where you'll find even more shopping, dining and entertainment. Again, don't let the incredibly confusing layout and structure of these places trip you up – just get ready to fly the Millennium Falcon to a galaxy far, far away, get up close with the animals at Animal Kingdom, and make a splash at Typhoon Lagoon.

East of Orlando is Cape Canaveral and the NASA Kennedy Space Center. Explore the US astronaut Hall of Fame, walk among rockets from the Mercury, Apollo and Gemini programs in the Rocket Garden, see if you've got what it takes when you try out high-tech astronaut training simulators, ride the shuttle launch experience, and even meet a real life astronaut. New for this summer, enter Gateway: The Deep Space Launch Project and check out four unforgettable journeys to distant worlds on an immersive ride (choose Red Planet, Daring Explorers, Cosmic Wonders or Uncharted Worlds). Plenty of tours and transfers are available direct from Orlando.
STAY
Look, you're not really coming to Orlando to go to Orlando, and the fact that most of the hotels in the area have names like 'Inn Across from Universal Orlando' or 'Hotel Really Really Close to Disney World' has to tell you something. You might as well just stay in one of the parks, and if you do choose a resort hotel, they'll often include exclusive perks like early admission. There are near-endless options, and perhaps unsurprisingly most of them are set up brilliantly for kids of all ages, with themed rooms, family suites and transport to and between the parks.
Tui fly from Newcastle to Orlando twice a week during the summer.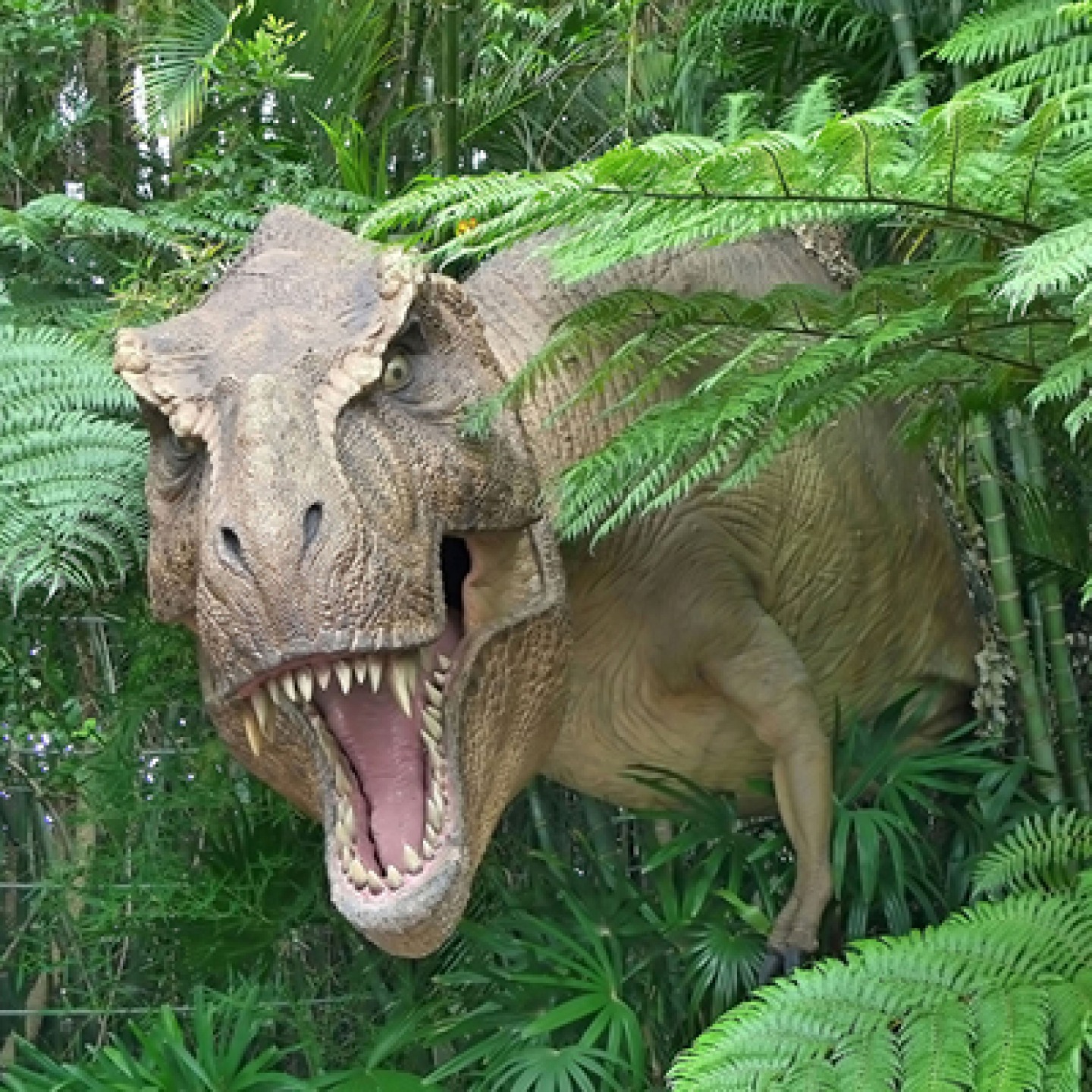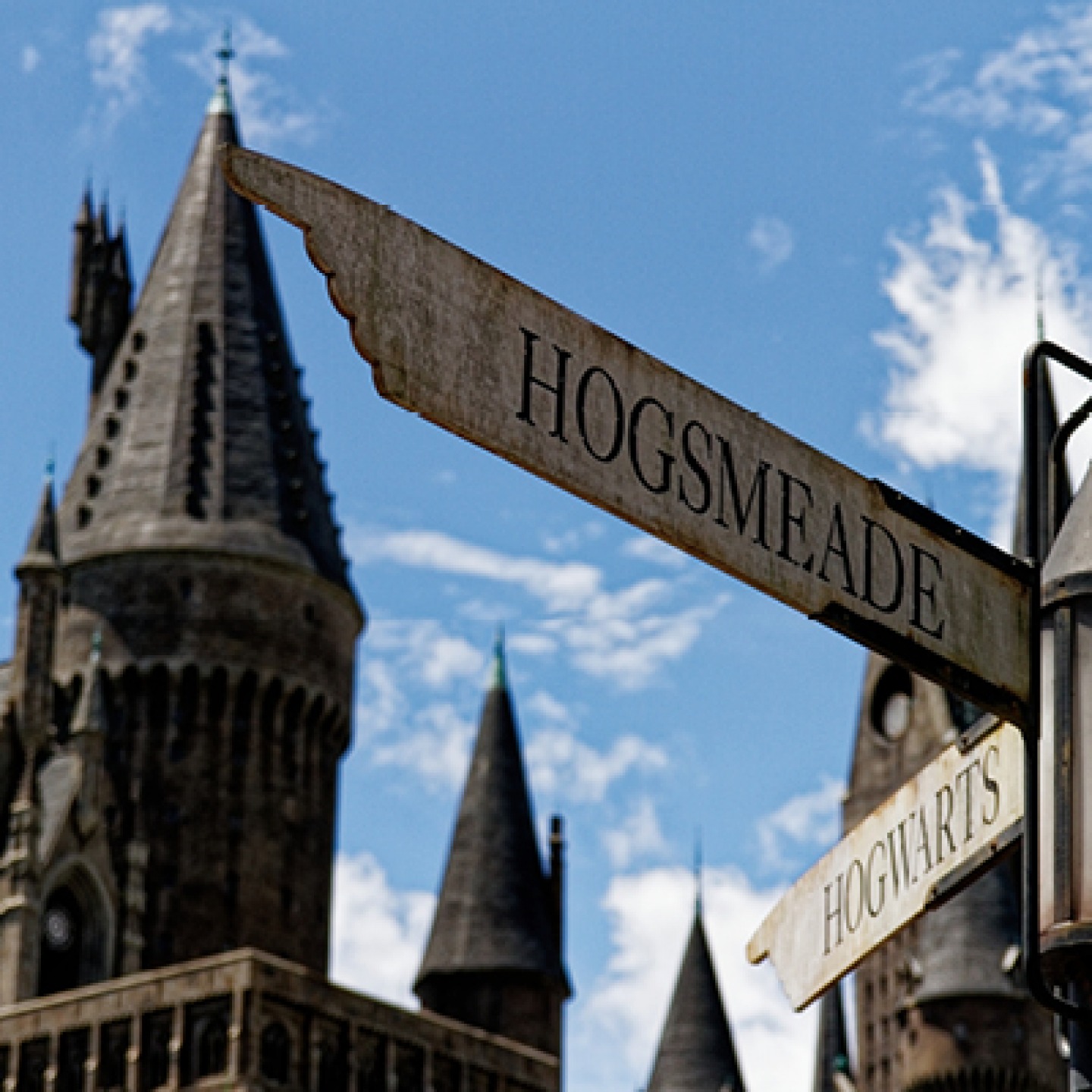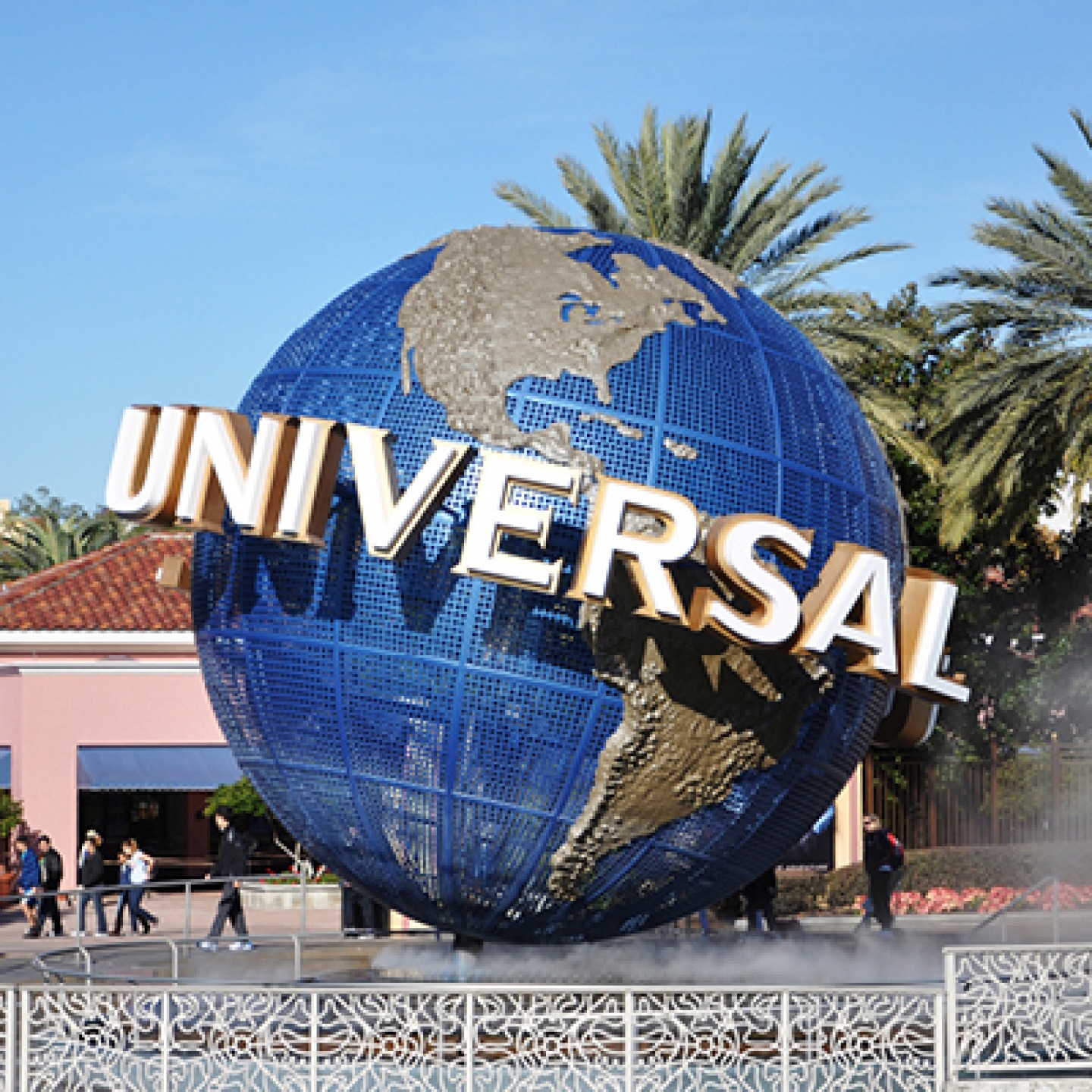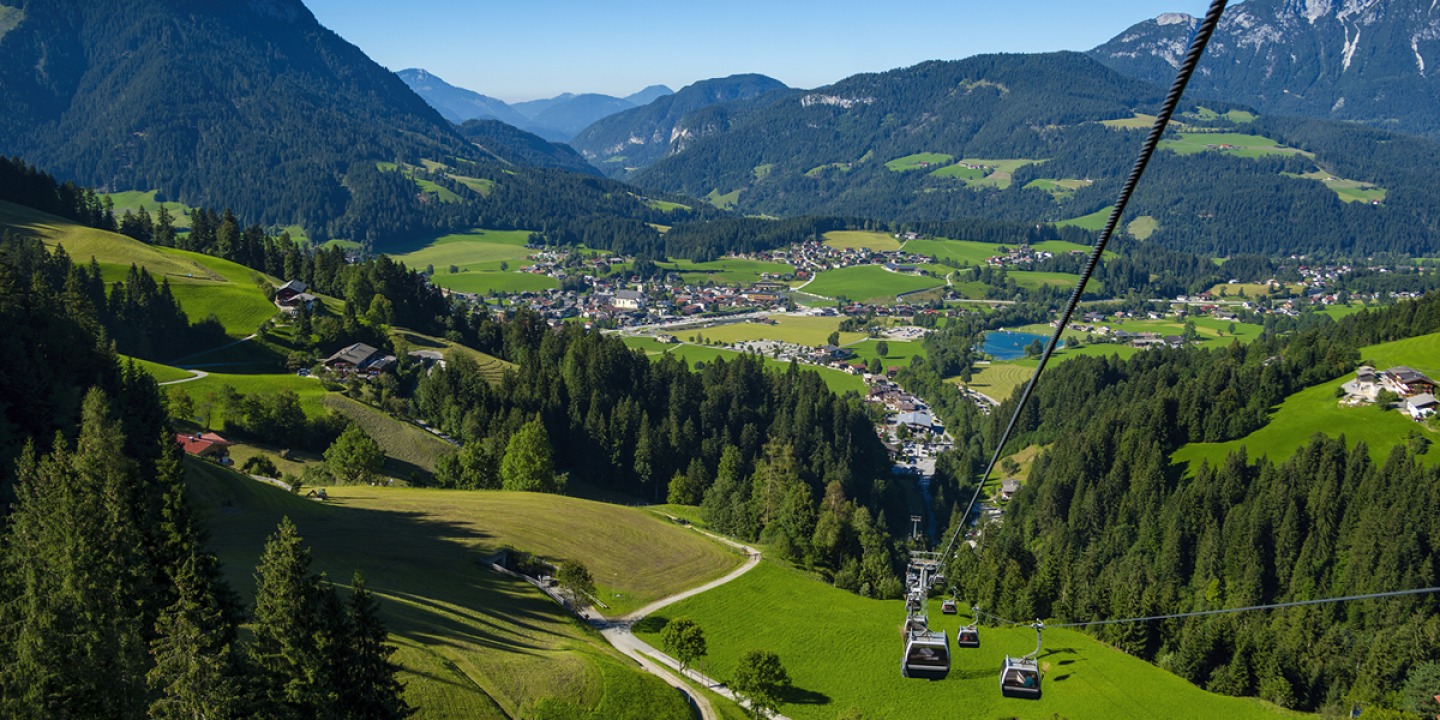 Wilder Kaiser - Brixental, Austria
In the mountainous Austrian Tirol region, the country's second-largest ski area operates as a mountain theme park from May to November. Around the base of the mountains are more than half a dozen picturesque villages which you can make your base, and from which it's super-simple to ride the cable cars up the mountain to explore. The area has more than 700km of hiking trails, 50 charming mountain huts, 400km of mountain bike trails, and views of more than 70 peaks over 3,000 metres.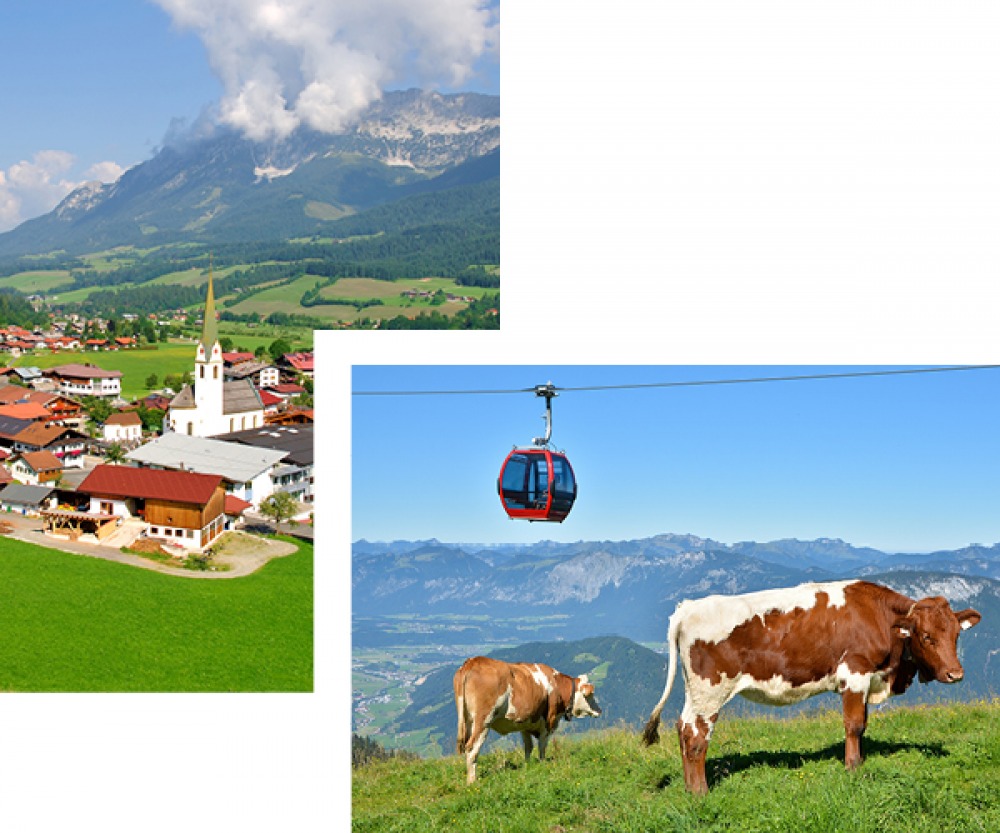 PLAY
Once you do get up the mountain, there are seven mountain theme parks to choose from, all kitted out perfectly for kids of all ages. Hexenwasser Soll Hohe Salve is home to the region's legendary witches (Hexenwasser meaning Witches' Water), and you can meet them in the Hexerei, working, cooking and casting spells with them. You can also follow Austria's longest barefoot hiking path through streams, over meadows and along pebbled paths.

On the mountain above Ellmau, Ellmi's Zauberwelt (Magic World) includes an enchanted forest, riddle-strewn adventure paths, caves and even a mini climbing park. There's also a very good restaurant here with panoramic views, and kids will love Kaiserschmarrrn (chopped sweet pancakes served with a fruit compote). Above Scheffau meanwhile, kids can follows the trail to find the seven lost gems of the old emperor, completing tasks and puzzles along the way, while above Brixen it's all about water – glide across the lake on a wooden raft, have a paddle in the wading pool and see if you can spot the giant as he emerges from the depths. Above Going, a pony pasture is home to more than 20 ponies so children can explore the area on horseback.

In the valley meanwhile, there are crystal-water bathing lakes galore, including Ahornsee in Soll and Badsee in Going, while a visit to Ellmau's Kaiserbad is a must. There are outdoor pools here (including a small eco pool and a larger swimming pool) as well as a large indoor swimming area with plenty to keep the kids busy, from a white-water flow to whirlpools, turbo slides and more. There are also tennis and squash courts and a climbing wall here, and if you can escape the kids, there's a spa with steam baths, grottos, saunas and waterbeds.

After all that, there's no need to worry about getting back to base at the end of the day: the regular KaiserJet bus service connects the different villages at valley level, and it's free if you've bought a cable car pass.
STAY
Whichever village you choose, there are endless options here, with families very well catered for. In Ellmau, Hotel Christoph has a kids' club and a great pool area, with special sauna and steam room for the kids (a little cooler than the adult ones), plus a family hot tub and indoor pool with a 40-metre waterslide.

In Scheffau, Kaiserlodge is a chic, luxury aparthotel with a rooftop pool and spa, natural swimming pond, restaurant, deli, kids' club (with indoor playground) and equipment hire shop all on site. The apartments are seriously well kitted out, with proper kitchens, living areas and balconies and contemporary bathrooms. If you don't want to cook or go out, you can have meals delivered to serve up to 10 people which you can simply finish off in your apartment, with dishes ranging from spinach dumplings to cheesy noodles with salad.

Up the road in Soll, the recently redeveloped Postwirt hotel is the pick of the bunch, with a good range of family rooms, a baby and toddler pool with mini slides and water games, indoor and outdoor swimming pools and a playground in the garden. When you need an escape, there's an adults-only rooftop infinity pool here too.
Wilder Kaiser - Brixental is a 90-minute drive from Salzburg. Fly to Salzburg from Newcastle.