The Ultimate Food Guide For Harrogate
From cosy cafés to contemporary fine dining, Harrogate has it all
There's so much to see and do in Harrogate. Here's where to refuel.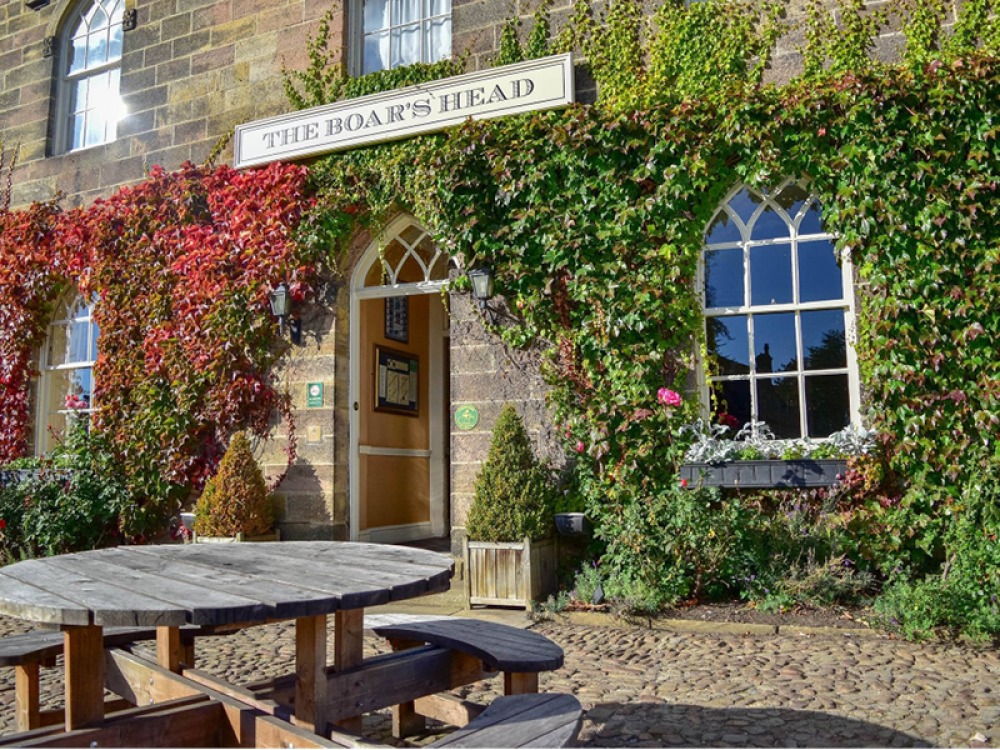 The Boar's Head
Ripley, near Harrogate HG3 3AY
01423 771888
boarsheadripley.co.uk
Expect honest pub grub and a selection of Yorkshire classics on the menu at this traditional coaching inn at the heart of the Ripley Castle Estate. Their menus showcase fresh produce from the castle's kitchen gardens, changing regularly to reflect what's in season, and there's a great wine list to accompany. No member of the family is left out – there are always dog treats and water bowls on stand-by.
Cardamom Black
2–6 Cheltenham Parade, Harrogate HG1 1DD
01423 313136
cardamomblack.com
An altogether different Asian dining experience, Cardamom Black's striking interior is the perfect setting to enjoy cocktails and browse the extensive menu. Head Chef Dilu and his team of five chefs bring more than a combined 100 years' experience in the kitchen, so whatever you order, you know your food is in good hands.
Hoxton North
1 Royal Parade, Harrogate HG1 2SZ
01423 564061
hoxtonnorth.com
This chic café, bar and restaurant champions small-scale artisan suppliers and producers and features a constantly changing range of coffees from hand-chosen roasters, who source and roast coffees from across the globe. Their brunch menu features all the classics plus extra treats. It's popular so be prepared to wait.
Foundry Project
1–1a The Ginnel, Harrogate HG1 2RB
01423 740701
foundryproject.com
Indulge on burgers, pizza or fried chicken, or share some flavoursome tacos at the Foundry Project. They say the best way to enjoy brunch is bottomless, and who are we to argue? The bacon and egg Benedict bun is a must try but we've got our eye on the caramel and pecan American pancakes. Whichever brunch dish you choose, you'll have unlimited Prosecco, bellinis, mimosas or bloody Marys to pair.
Hustle & Co
71 Station Parade, Harrogate HG1 1ST
01423 552844
hustleandcocafe.co.uk
Hustle & Co is a new independently-owned café founded by two best friends. Here you'll find an innovative menu using the best ingredients from local suppliers. The meals are perfect comfort food but served in style – think pancakes, wraps and bagels and bakes and cakes. Vegan, gluten-free, and dairy-free dishes are available.
The West Park Hotel
19 West Park, Harrogate HG1 1BJ
01423 524471
thewestparkhotel.com
A best food offer Publican 2022 award winner, this lovely hotel and restaurant overlooks the 200-acre Stray in central Harrogate. Its AA-Rosette restaurant has an intimate courtyard for al fresco dining. The à la carte menu includes slow-cooked pork belly with rhubarb, black pudding, potato fondant, charred cabbage and a red wine jus, and their Yorkshire wagyu burger served in a brioche bun.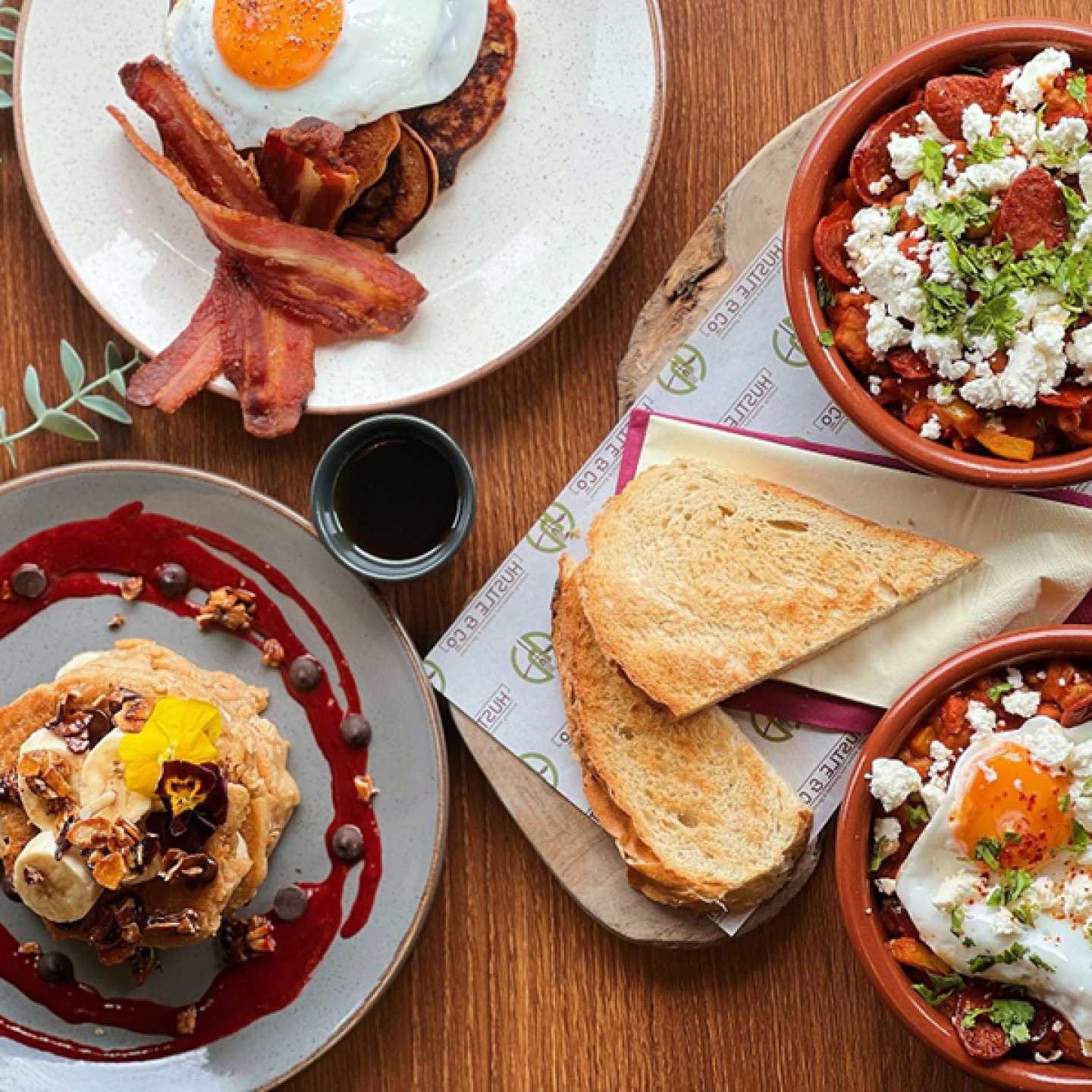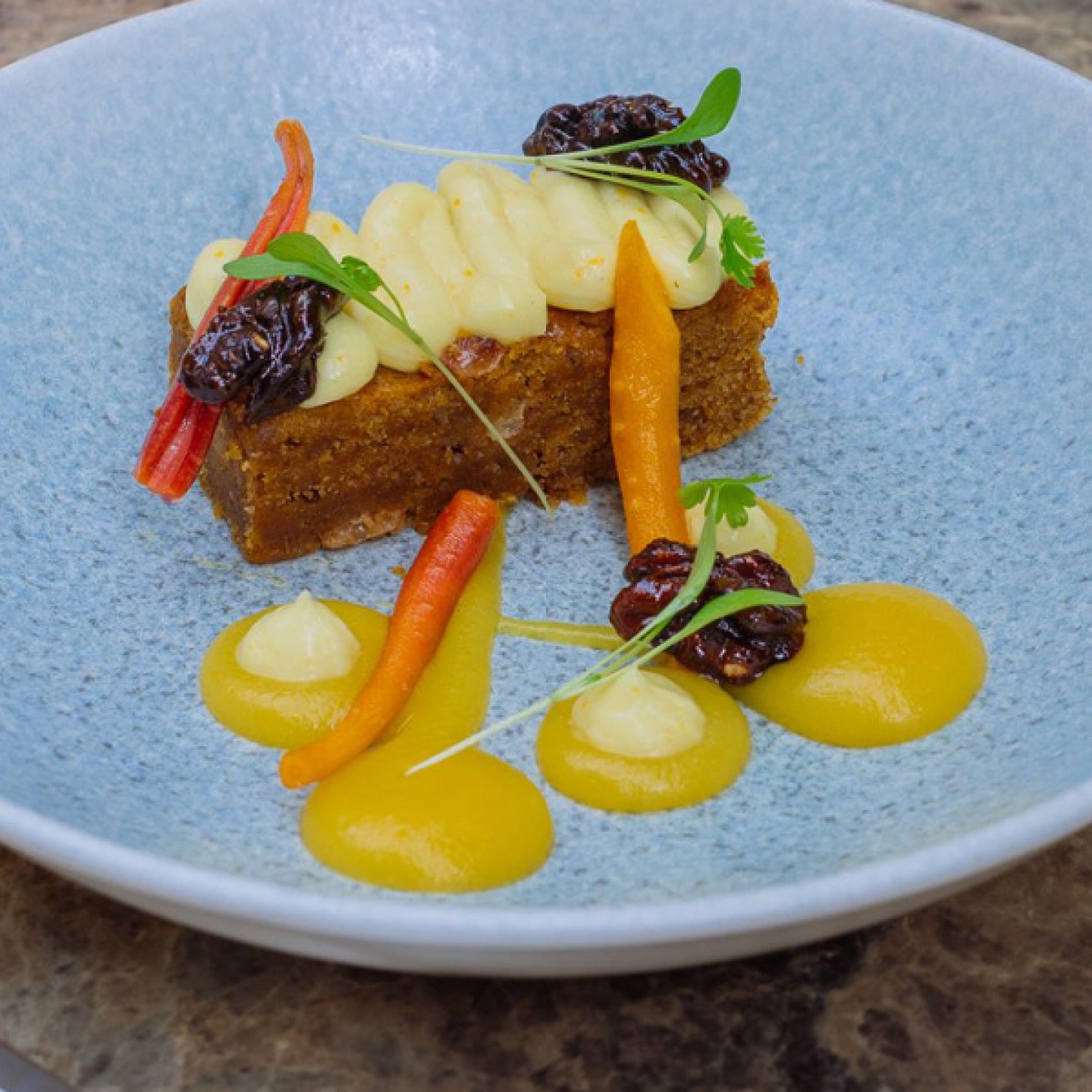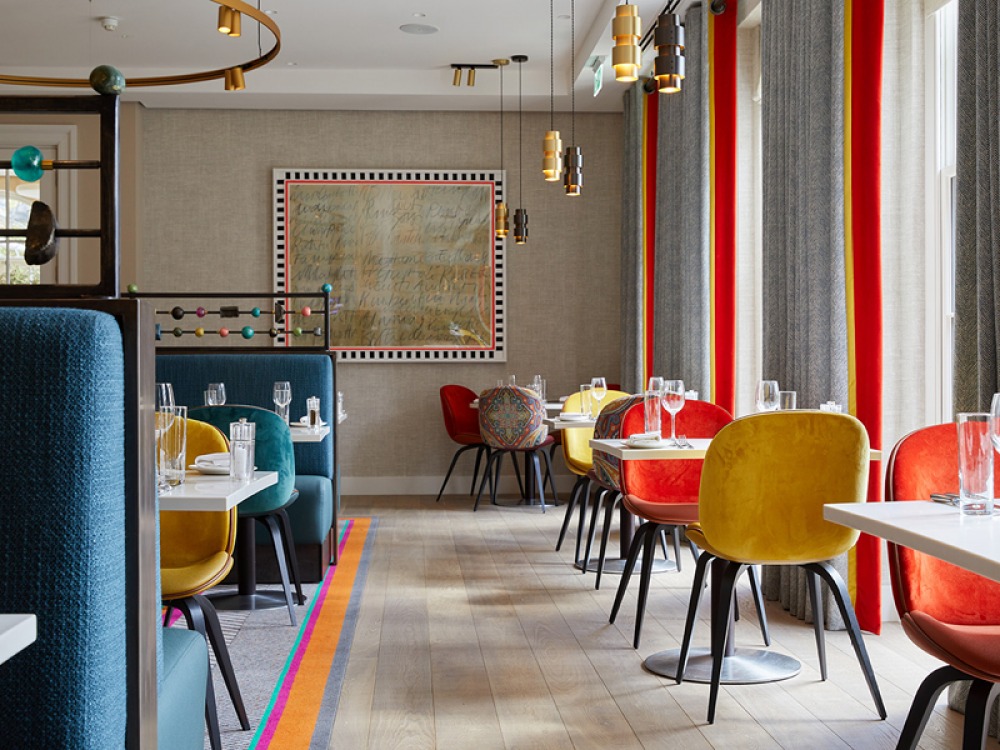 Mykonos Bar & Grill
4 Mayfield Grove, Harrogate HG1 5HB
01423 565151
mykonosbarandgrill.co.uk
Bringing some of that Greek holiday charm to Harrogate, Mykonos offer mouthwatering mezes and Mediterranean-inspired mains – all with their award-winning customer service of course. We'll have the chicken fillet marinated in Metaxa Greek brandy, with mushrooms in white wine cream sauce.
The Sportsmans Arms
Wath-in-Nidderdale, Harrogate HG3 5PP
01423 711306
sportsmans-arms.co.uk
This family-run country inn is a top choice for a peaceful lunch in a welcoming atmosphere. The menu features a wide range of delicious Yorkshire game, including grouse, venison, fresh Nidderdale trout and Whitby haddock.
Rudding Park
Follifoot, Harrogate HG3 1JH
01423 871350
ruddingpark.co.uk
Choose from contemporary fine dining in the outstanding three AA-Rosette Horto Restaurant headed by chef Callum Bowmer, or the more relaxed two AA-Rosette Clocktower Restaurant and Bar, or the hotel's Conservatory for afternoon tea. The restaurant boasts a famous pink chandelier and the conservatory a 400-year old olive tree. Don't miss the ultra-relaxed Horto Café, a light bite health café where you can dine in your spa robe. Wherever you choose, be sure to book.
Stuzzi
46B Kings Road, Harrogate HG1 5JW
01423 705852
stuzzi.co.uk
Friends Nick Harvey, Tom Pierson and James Waters launched Stuzzi in 2014 to bring a distinct Italian flavour to Harrogate, with small plates, sharing platters and delicious Mediterranean staples. Self-proclaimed purveyors of 'fine Italian stuff', these Italian grub fanatics are sure to keep any foodie happy with selections of Italian salami, cheeses, pasta and fish.
Starbeck Tandoori Restaurant
67 High Street, Harrogate HG2 7LH
01423 888414
starbecktandoori.co.uk
This renowned restaurant is thought by many to be 'the best Indian in Harrogate'. Its well-presented dishes are packed with flavour, and you'll find all the classics on the menu, including tikka, jalfrezi and masala – but there are also plenty of house specials if you want to try something new.
Sukhothai
17–19 Cheltenham Parade, Harrogate HG1 1DD
01423 500869
sukhothai.co.uk
Head chef and owner Ban Kaewkraikhot knows a things or two about Thai food after running a successful restaurant in Bangkok for eight years before relocating to Yorkshire in 2002. Her imaginative, authentic menu, using only the freshest Thai ingredients, is now available in three stylish eateries – two in Leeds and one in Harrogate – where you'll find delicious dishes like guns tang (butterflied jumbo king prawns coated in a sticky chilli oil and served with corn on the cob) and play manow (grilled seabass fillet with a tangy and sweet lemon butter sauce, served with pak choi).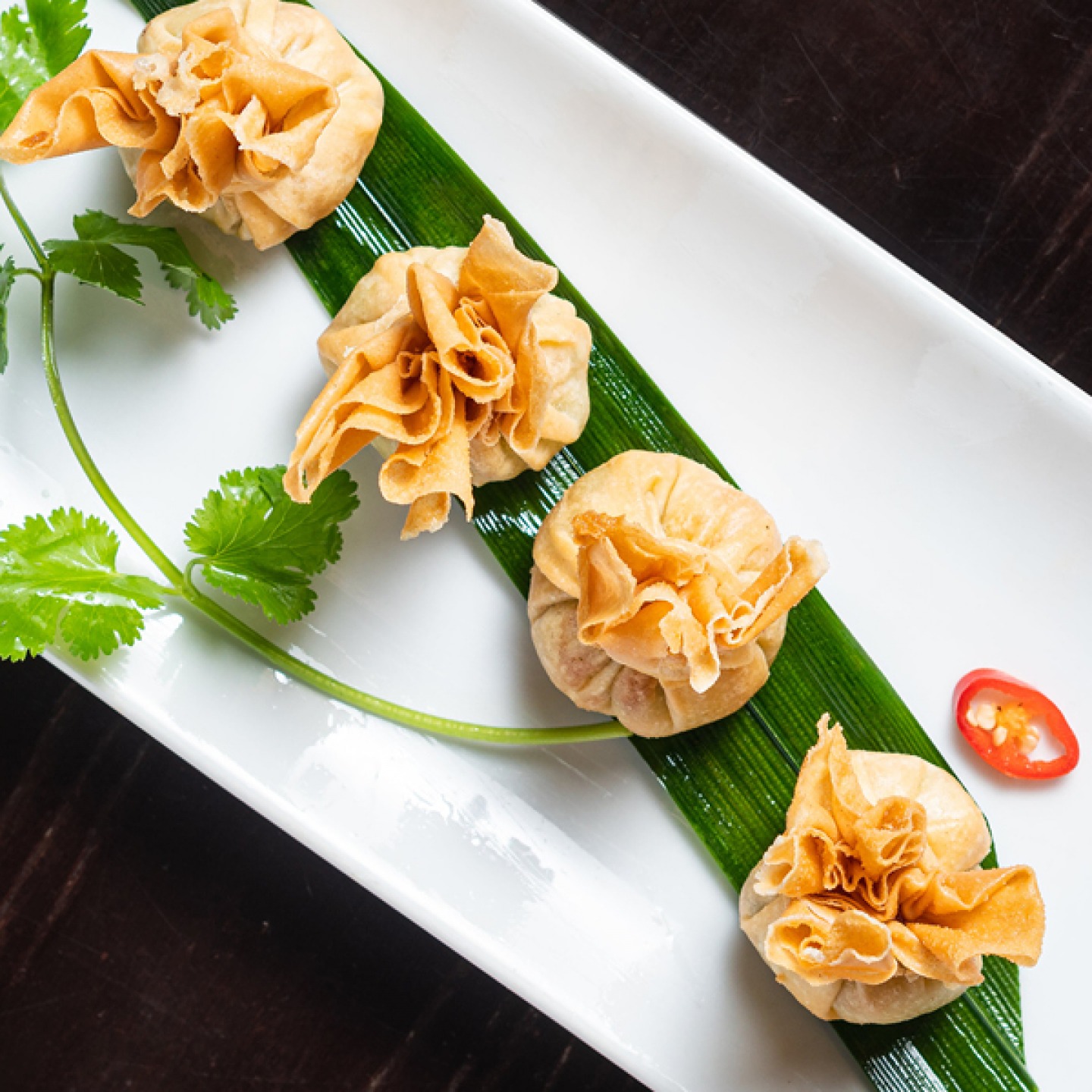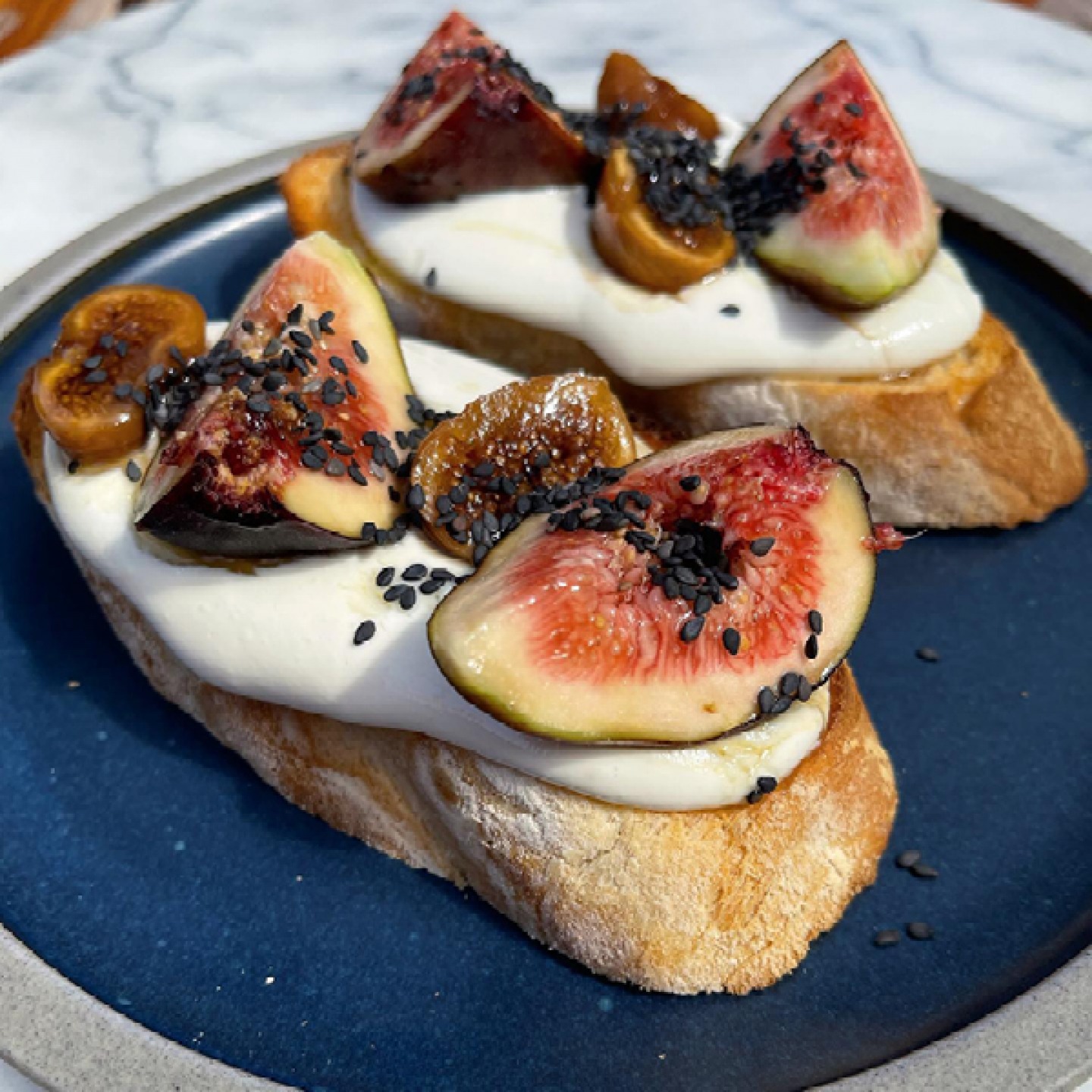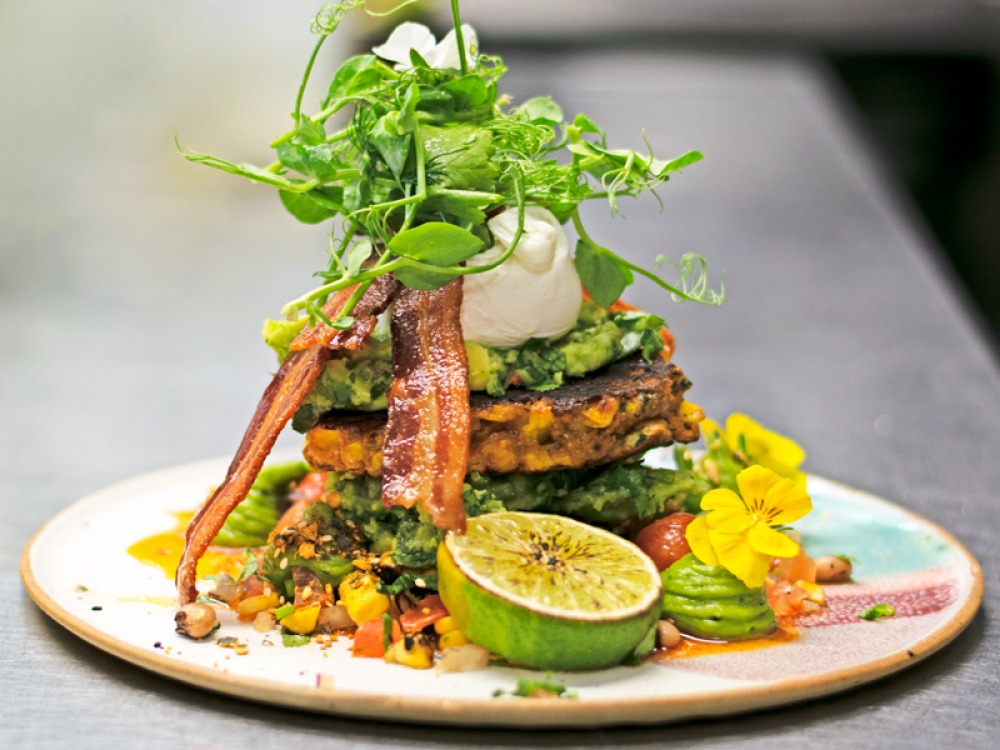 The Wild Plum
34–36 Hookstone Road, Harrogate HG2 8BW
01423 815320
snootyfrox.co.uk
Coming from a family lineage of entrepreneurial, amateur, and impassioned home cooks, head chef Bethany Haresign heads a wonderful brunch eatery within her mother's specialist fashion boutique – Snooty Frox. Bethany was crowned chef of the year at the Harrogate hospitality and tourism awards in 2019 thanks to her delicious dishes at The Wild Plum, including prawn and lobster toast and her tropical paradise waffle.
Buon Gusto
15 Cheltenham Crescent, Harrogate HG1 1DH
01423 541855
buongustoharrogate.co.uk
This welcoming and down-to-earth restaurant does classic Italian dishes really well – think deep-fried mozzarella with basil pesto and tomato sauce; focaccia topped with garlic, red onions and smoked pancetta; arancini with bolognese sauce; and a vast range of pizzas and pasta. There's plenty of meat and seafood on the menu too, and special vegetarian, kids and early bird options are available.
William & Victoria
6 Cold Bath Road, Harrogate HG2 0NA
01423 506883
williamandvictoria.com
Owned and managed by the Straker family since 1982, 'Will & Vics' is a firm favourite with locals and visitors alike. Something of a Harrogate institution, it works closely with local suppliers to source the best seasonal produce to create an extensive menu with 'portions to satisfy Yorkshire appetites'. Among the many highlights are lemon and thyme roasted cauliflower steak and pan-fried fillet of sea bass.