What's New in Weddings this Year
It seems 2023 will see some changes to the big day as wedding planners note the subtle shift from tradition to making the day more personal and unique than ever before. Here's just some of what we can expect to see from brides this year
From bows and buttonholes to buddymoons, more and more couples are saying 'I do' to detail, making the day as different and uniquely personal as possible. Stepping away from convention, couples are keen to get creative.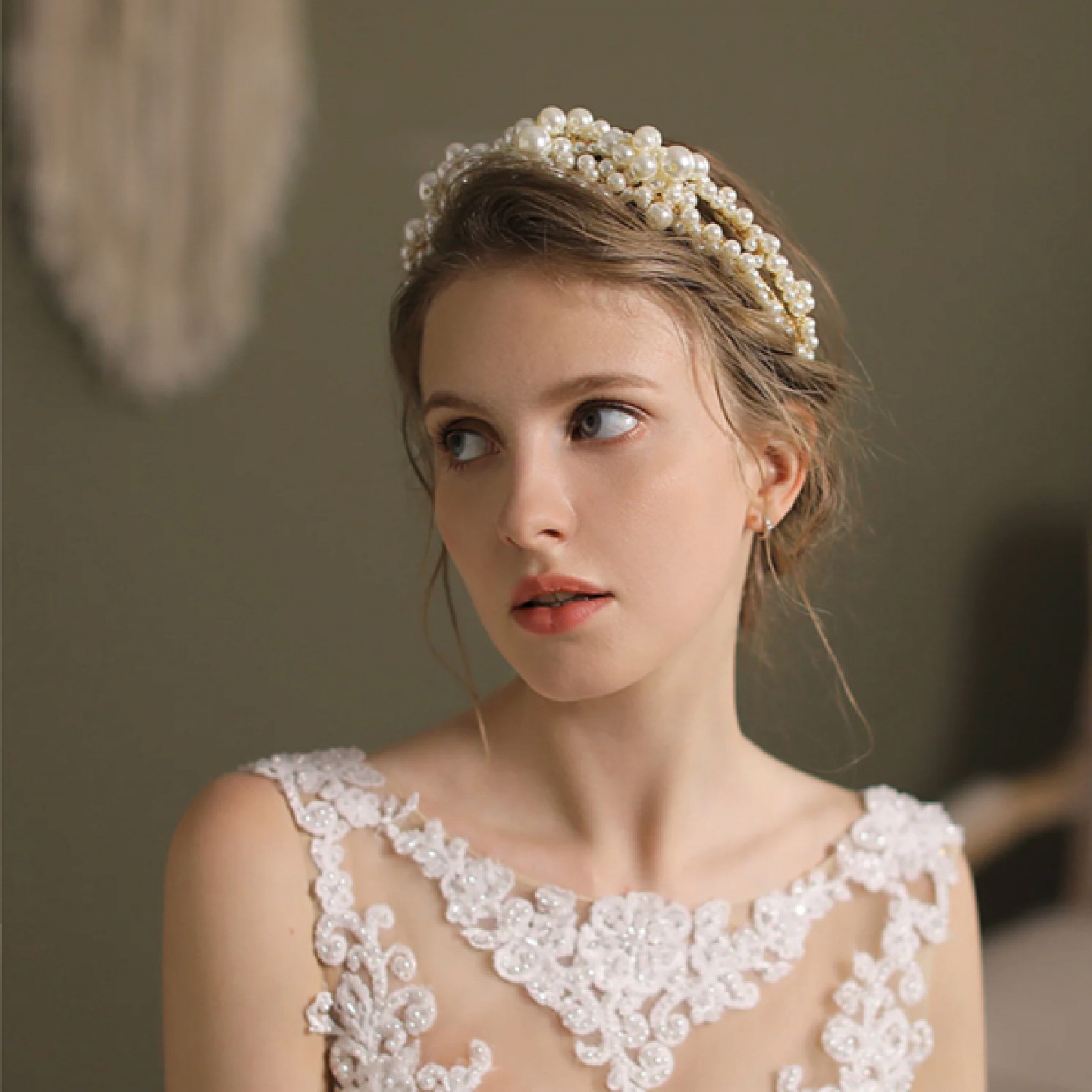 STATEMENT HEADPIECES AND EARRINGS
With delicate veils being replaced by statement versions; think pearls, lace and embroidery on full trailing veils, they need anchoring with a bold headpiece. Padded, pearl-encrusted headbands were seen at many new collections, as were tiaras and big fabric bows. Longer hair was treated to hair vines; delicate pearls or crystal threader through tresses. Another trend seen across many designer collections was statement earrings. With the focus on the dress, many designers left the neckline bare, opting to add sparkle with chandelier-style earrings when showing the gowns, often adding a splash of colour for a more modern take.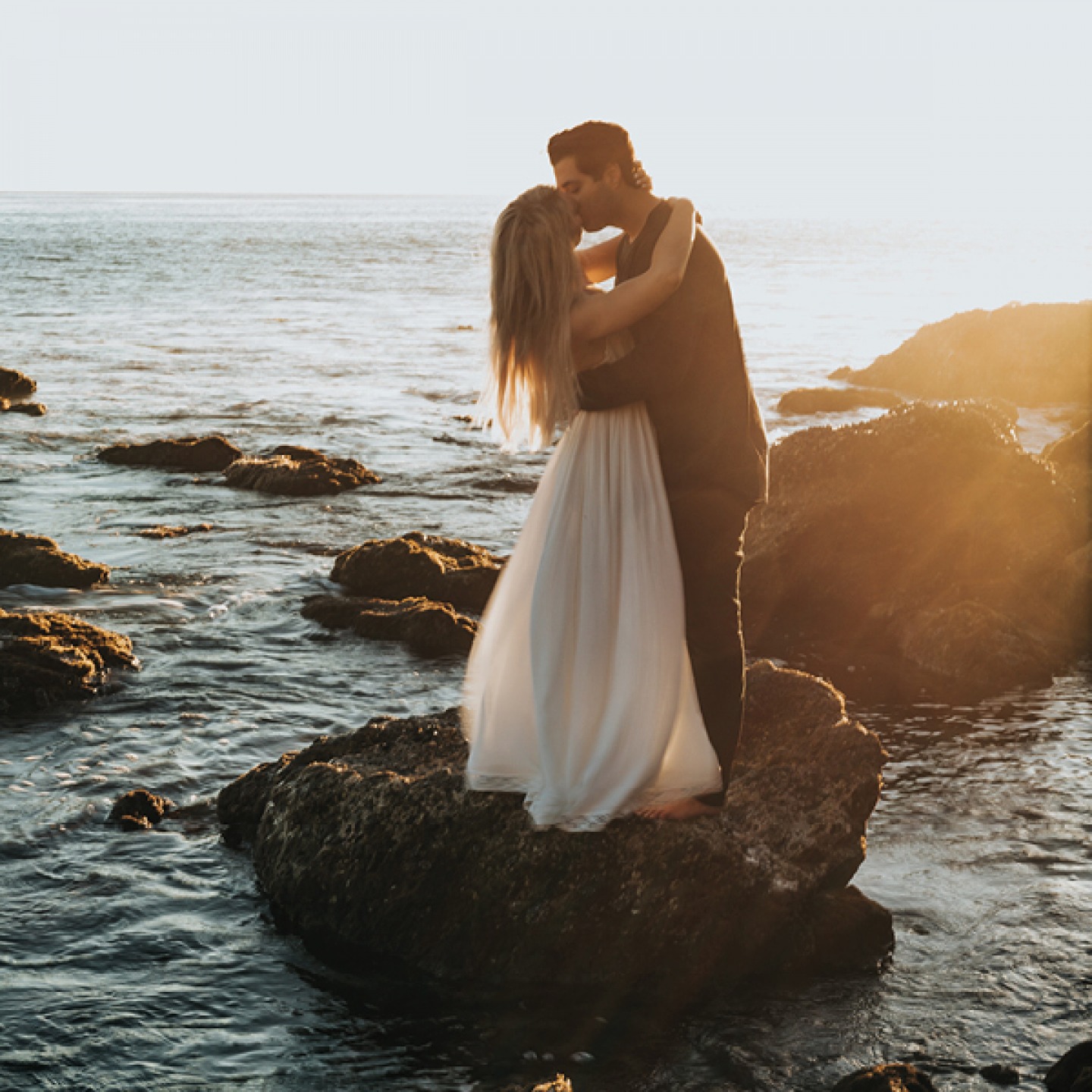 THE PICS
There's a move away from the traditional wedding album to a more creative stye of wedding photography as brides look to differentiate between the social media-style snaps and the more stylish, standout 'hero' images to frame. Clever videography with good editing and a great soundtrack is also becoming more important as couples look for new ways to capture their day.
ALL CHANGE
No longer it seems are we asking our bridesmaids to be wearing identikit. Different shapes in tonal shades means bridesmaids are more likely to love (and re-wear) their dresses. Elevating the bridesmaids outfits to timeless, elegant dresses such as a slip dress means they will be a much-loved item to be worn over again. Jumpsuits for bridesmaids are also becoming a more popular choice which are both practical (nothing to trip over) and a chic alternative.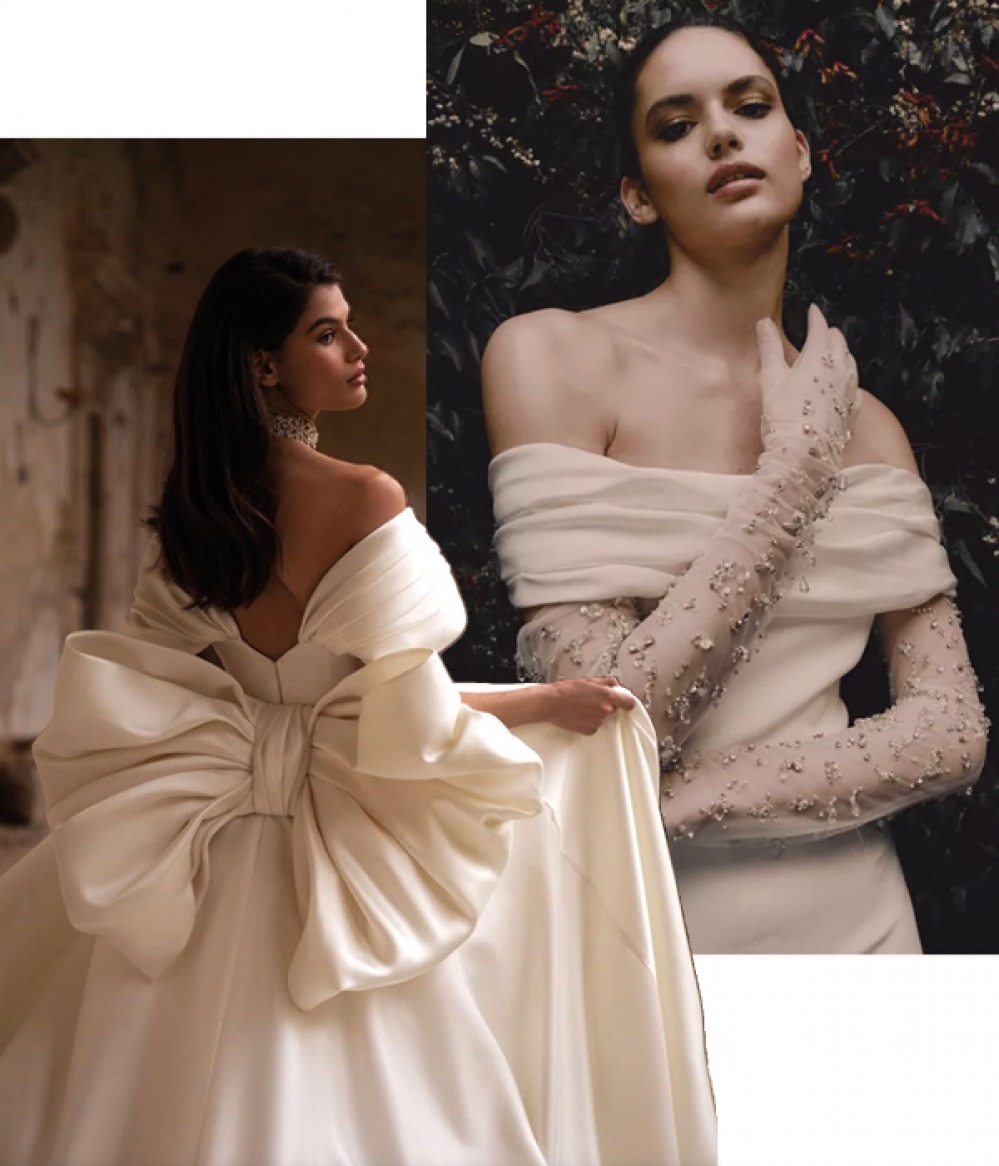 STEP BACK IN TIME
It seems the 80s are making a comeback, as whilst sustainability is still a growing element for eco-conscious brides, it seems that minimalism is not. Big frocks, bigger sleeves, lots of lace and a resurgence of cathedral-length veils mean brides are wanting to make a big impact on their big day. Heavy crepes and silks make a return for brides looking for a more slimline, flowing style and accessories are also key this year. A great way to balance the old and the new, wedding capes and opera gloves appeared in many bridal collections for 2023.
THE GROOM
Traditional morning dress is still popular for weddings but we now see the groom (as well as the bride) opting for a change of outfit during the day, swapping their tailcoat or suit jacket for a velvet dinner jacker for the reception. Bold colours are back too, with rich colours such as dark green and burgundy expected to be popular in 2023, switching up to paler pastels for a summer wedding. Double breasted jackets are predicted to be the silhouette for this year with statement waistcoats (another nod to the 80s) also making a comeback.

THE BUDDY MOON
Weddings are no longer just a one-day affair. Couples are adopting a 'continuous party' attitude when it comes to their nuptials with the celebrations often extended over several days. Don't want the party to stop? Couples are now even taking their closest friends on a buddy moon, often abroad, immediately post the wedding for a few days' fun in the sun to seal the whole deal.

VINTAGE
From vintage lace to vintage diamonds and hired dresses, brides are looking to make more sustainable choices for their big day. When it comes to the ring, vintage and antique pieces often contain stones and cuts which are no longer available in contemporary designs, and it seems couples are looking to add more colour as engagement rings for 2023, which are expected to include many different and sometimes a multitude of coloured stones.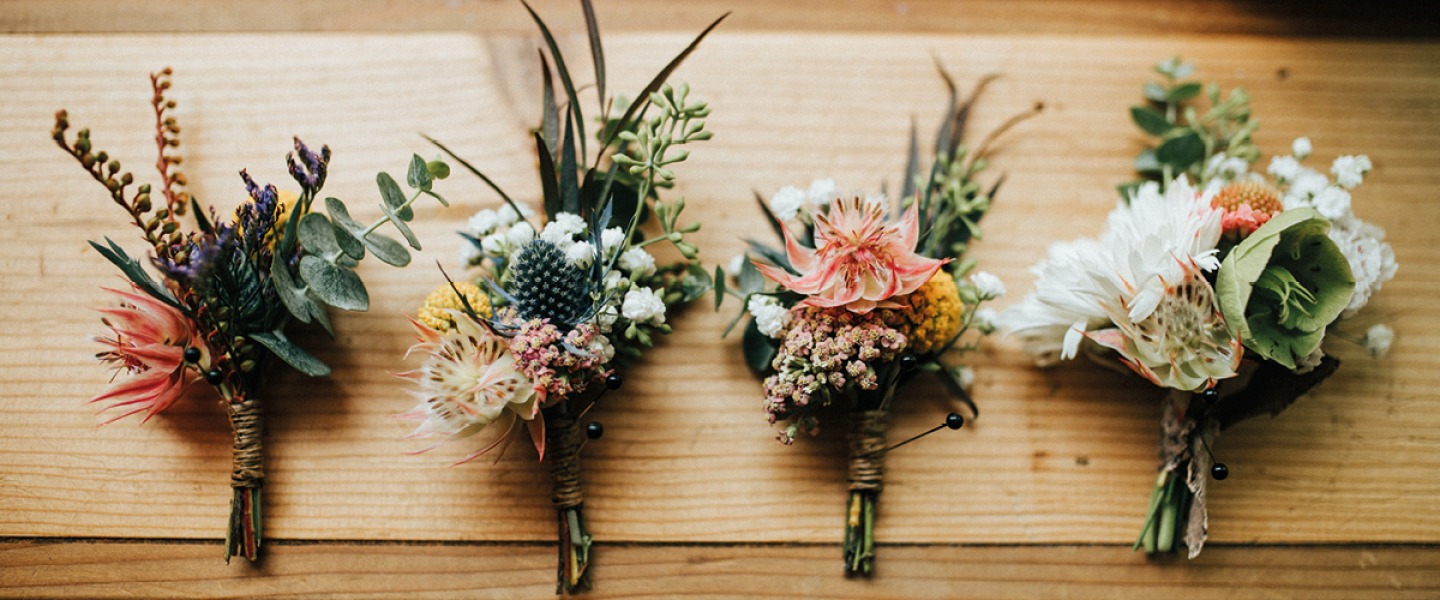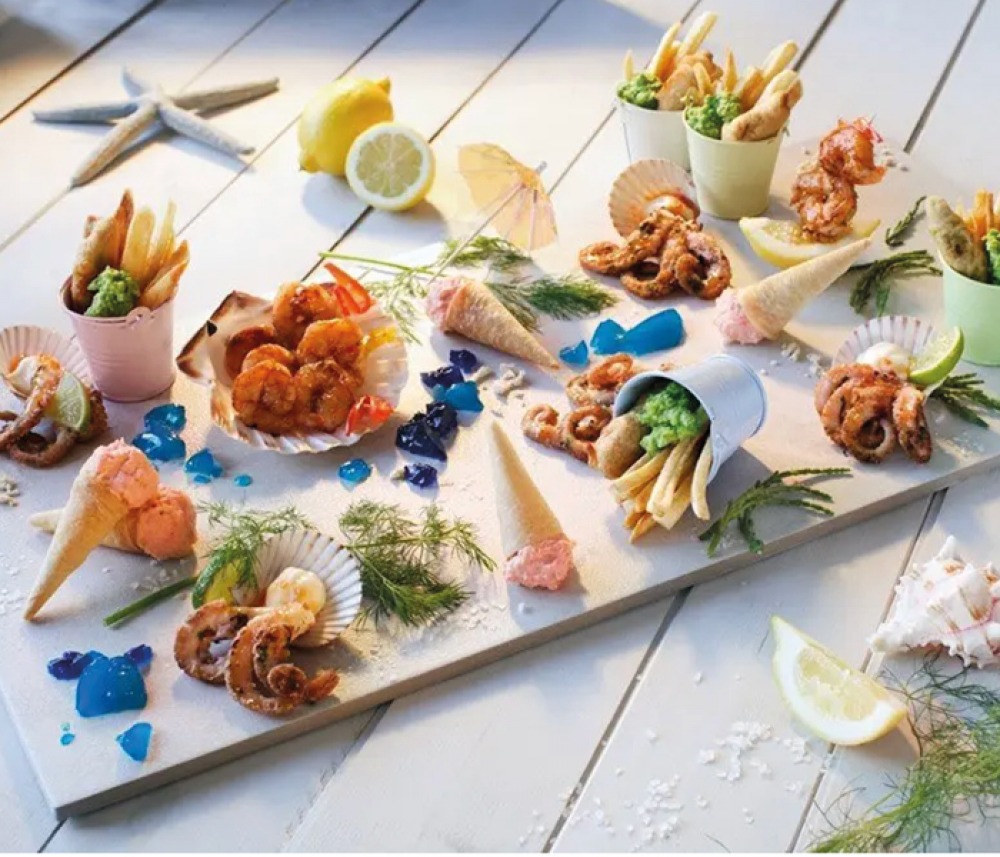 THE FLOWERS
The focus still remans on seasonal, British-grown flowers as brides adopt a more sustainable approach to the details which also sees them re-purposing arrangements throughout the day, moving flowers from the ceremony to the reception wherever possible. When it comes to bouquets, the wilder country garden style which has been so popular still carries on for 2023, which allows brides to include different, less conventional blooms. But when it comes to tables, the trend is leaning towards a 'less is more' approach with single stems in bud vases dotted along tables becoming more popular. Buttonholes are back too, and in 2023 brides are choosing to add drama to their groomsmen's outfits with bigger, more obvious statement mini-bouquets.

THE FOOD
Whilst there is still a place for a sit down wedding breakfast, the food has become more informal at weddings recently and the trend looks set to continue. Grazing tables and sharing boards help move things along and allow guests to take what they want rather than wait to be served something they might not want. Canapés are getting creative with ambitious bites being served on palm leaf plates and bamboo skewers, and amuse-bouche served in shot glasses. The informality reflects the changes many couples are taking to the whole ceremony as they want a more intimate, relaxed day (even if there are still 100 plus guests).