Where to Buy the Finest Cuts of Meat and Fillets of Fish in Yorkshire
Deli-licious meat and fish for Christmas
From the freshest locally-caught fish and fine cuts of meat straight from the butcher's block to delis stocked full of the best pantry produce – here's where you'll find it all this Christmas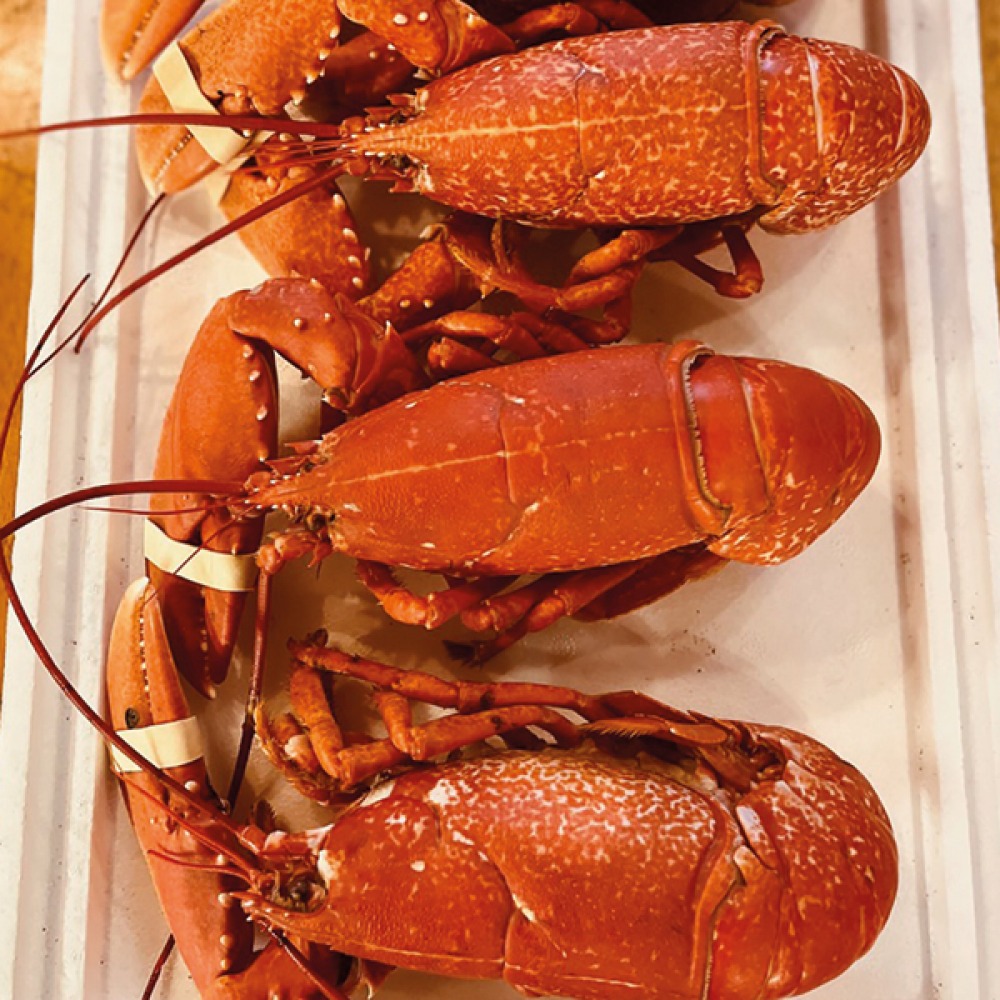 BRIDLINGTON BAY LOBSTER
bridlingtonbaylobster.com
Using a simple lobster pot, a boat and their unrivalled knowledge of the local waters, the Bridlington Bay fleet bring healthy, natural and delicious lobster to the plates of Britain (and the world). Using traditional methods and harvesting responsibly, the lobsters caught by the Bridlington Bay team can be found at fishmongers, cafés and restaurants across Yorkshire, and if you're looking for tasty ways to enjoy your lobster, head to their website for inspiration.
COD & LOBSTER
West Pier, Scarbough YO11 1PD
01723 374102
instagram.com/codandlobster
With more than 40 years of experience within the fishing industry across three generations, Cod & Lobster pride themselves on supplying the finest and freshest produce along the Yorkshire Coast. Their independent wet fish shop is located on Scarborough West Pier and as well as tuna steaks, dressed crab, monkfish and salmon, you'll also find locally-sourced oils, seasonings and sauces.

TARBETT'S FISHMONGERS
Chapel Allerton, Harrogate, Wetherby, Leeds
tarbettsfishmongers.com
Established in 2013, Tarbett's are Yorkshire's largest independent fish retailer with outposts in Leeds, Chapel Allerton, Wetherby and Harrogate. Providing the highest quality fresh produce and always ensuring top-level customer service, find everything from shellfish, smoked fish, seafood platters and exotic fish for your festive table at these award-winning seafood shops.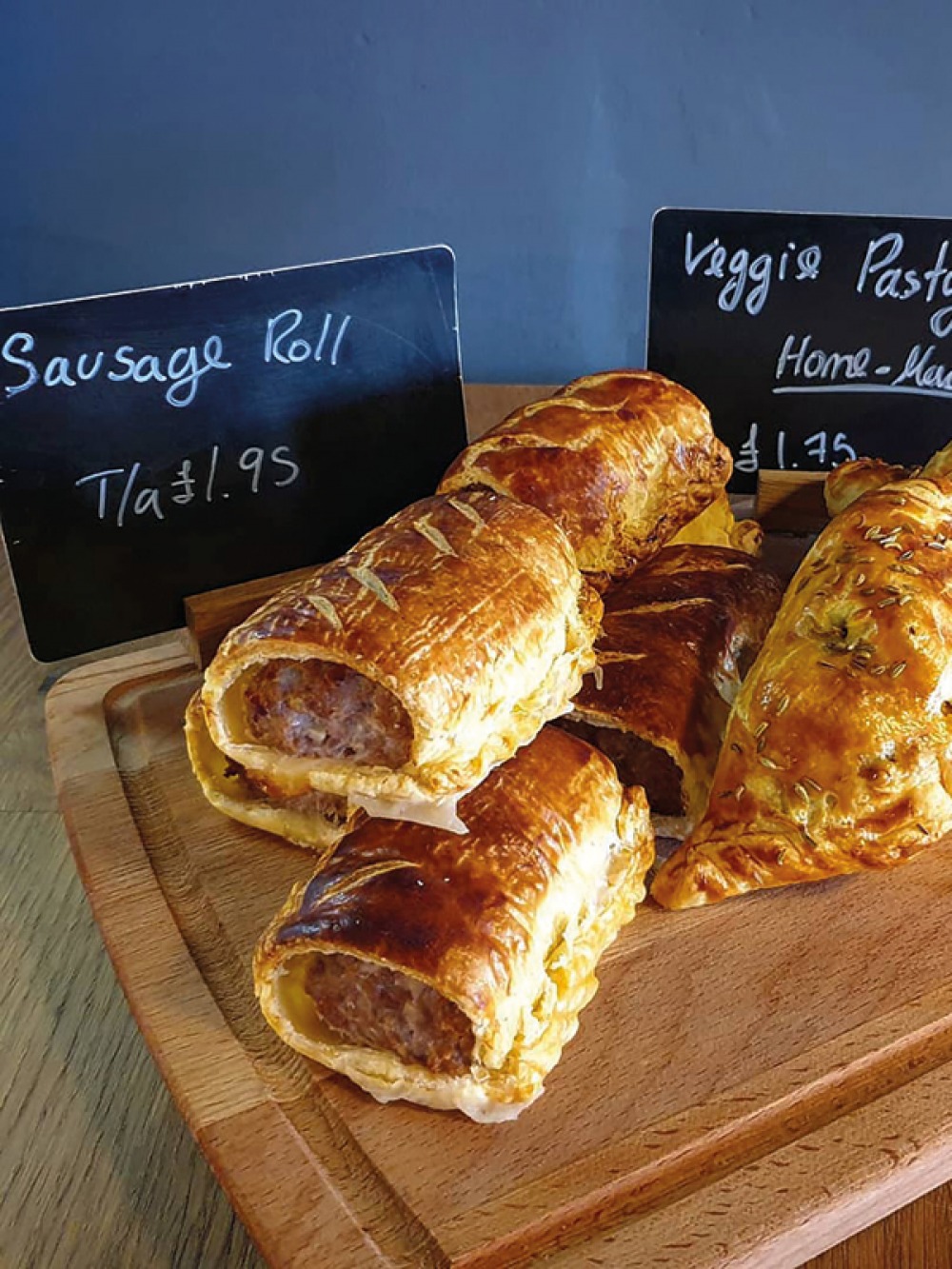 POOKY'S DELI & CAFÉ
92 New Road Side, Horsforth LS18 4QB
0113 258 8811
pookysdeli.co.uk
On New Road Side in Horsforth you'll find high-quality food and drink stocked in this wonderful deli. Full of foodie treats, expect homemade sausage rolls, savoury snacks, crackers, chutneys, condiments and conserves, as well as coffee, tea, wine and all things sweet. Stock up on cured meats, delicious cheese and antipasti, or order one of their speciality food hampers which can be tailored to your foodie needs.
WEETONS
23–24 West Park, Harrogate
HG1 1BJ
01423 507100
weetons.com
Priding themselves on stocking an extensive range of fresh meat, fish and breads, as well as cupboard must-haves, Weetons is the perfect one-stop-shop for all your festive feasting. Sourcing from local producers and artisan makers where possible, shop fresh fruit and veg boxes, as well as craft beers and speciality wines in the food hall, before visiting the deli for cured meats, antipasti, pies, pastries, and a huge selection of world cheeses. Weetons also create their own luxury gift hampers filled with Champagne, cheese, chutney and cake.

LISHMAN'S OF ILKLEY
25 Leeds Road, Ilkley LS29 8DP
01943 609436
lishmansbutchers.co.uk
With a number of accolades to their name, Lishman's of Ilkley have gained a local, regional and national reputation as one of the top butcher's shops in the country. Although the business has grown and developed since it was first established in the 1980s, the team of master butchers, bakers and charcutiers continue to create fantastic produce. For a show-stopping Christmas dinner, order one of their award-winning hampers filled with a free-range bronze turkey, marmalade-glazed ham, pigs in blankets, oak smoked salmon, pork pies, charcuterie, cheese, beer and champagne.
HENSHELWOODS DELICATESSEN
10 Newgate, York
YO1 7LA
01904 673877
deliyork.co.uk
Tucked at the side of The Shambles Market, Henshelwoods Deli are purveyors of cheese, charcuterie, freshly baked pastries, pâté and preserves, as well as soups, sandwiches and sweet treats. Their homemade specialities include crab and chicken liver pâté, seasonal terrines and quiches all made using the best locally-sourced and seasonal produce. Plus, you'll find foodie hampers (perfect for Christmas gifting) filled with delicious sweet and savoury treats.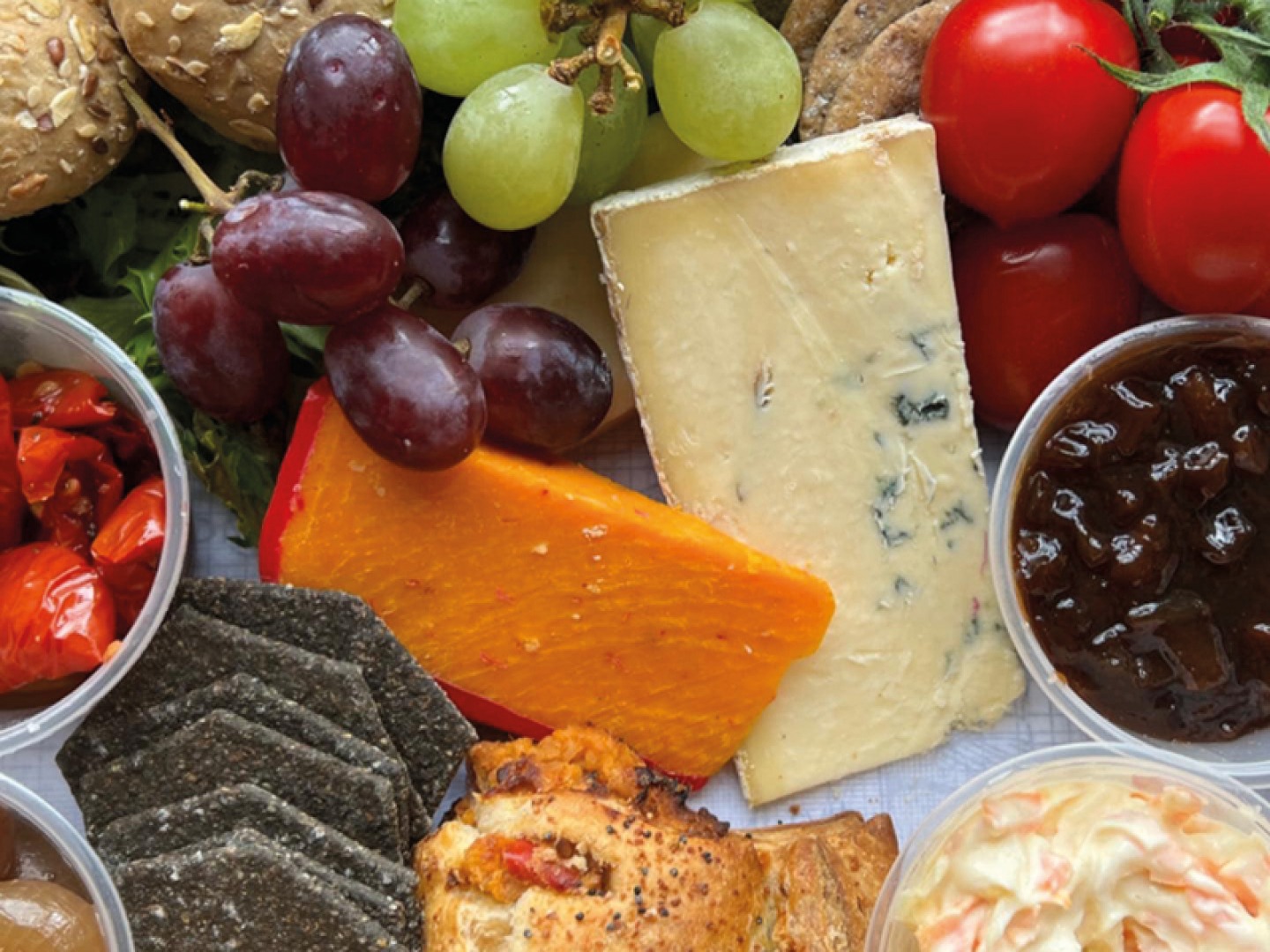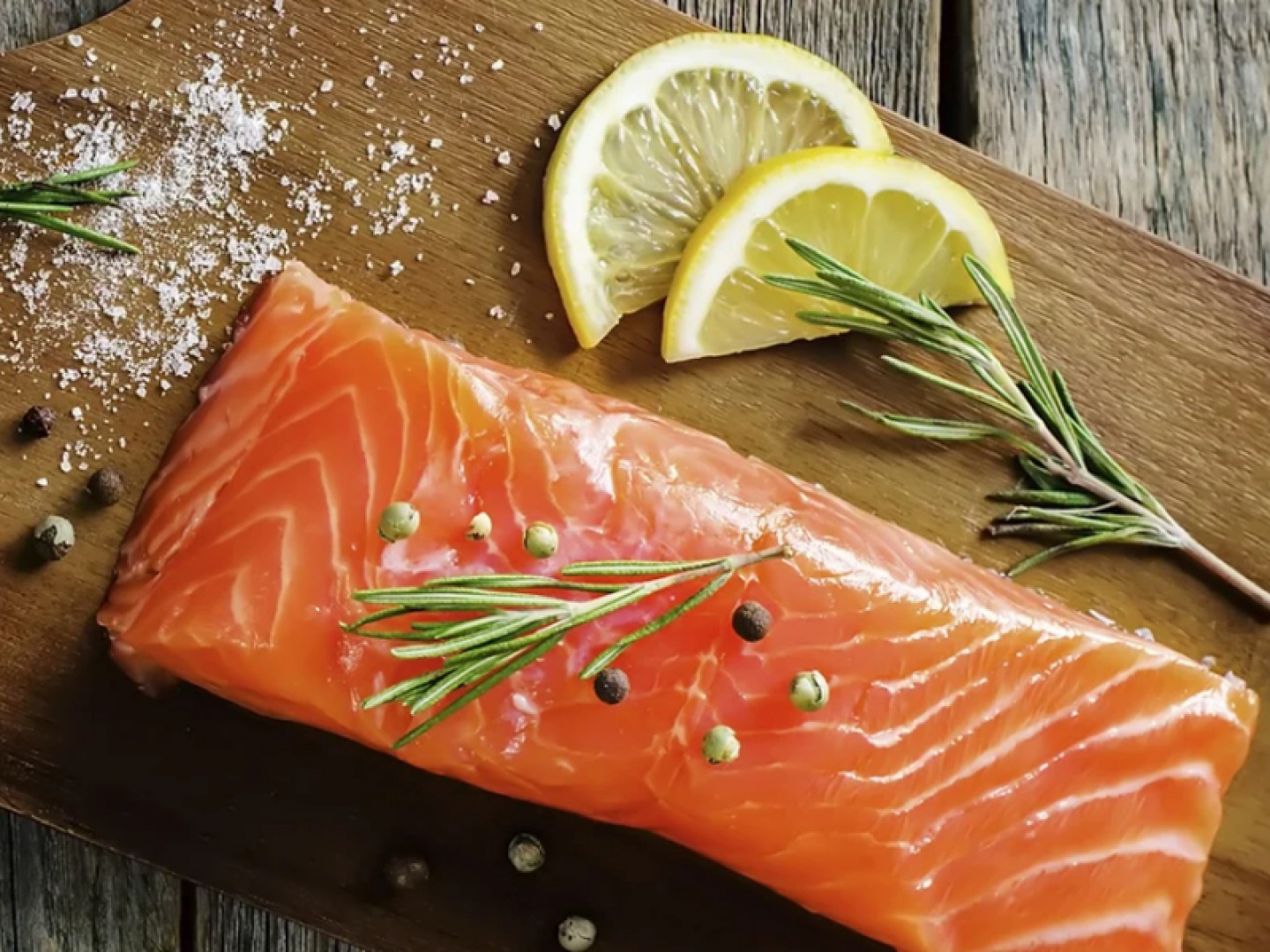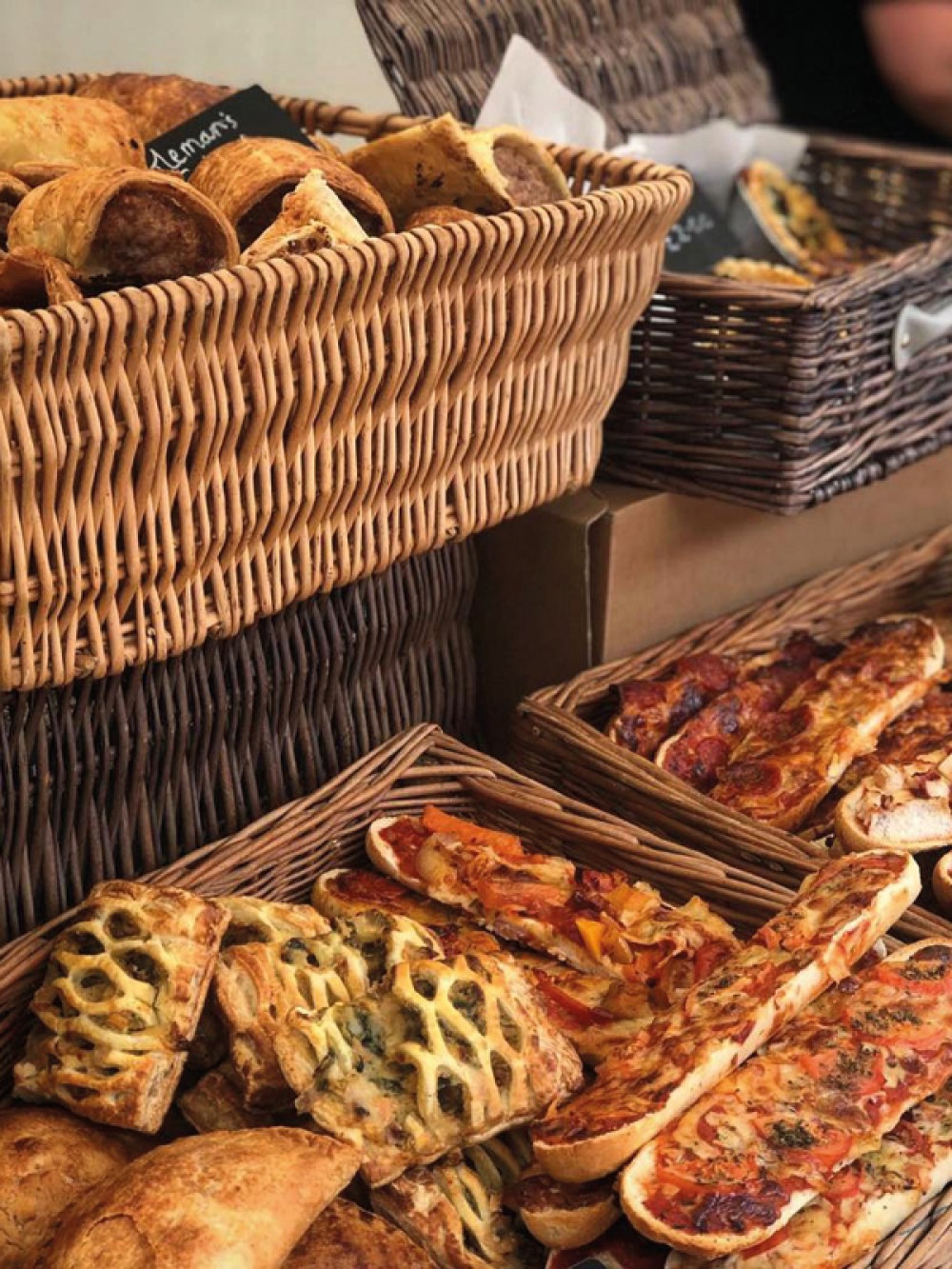 CARRICK'S FISH
Yew Tree House, Snape DL8 2TJ
01677 470499
carricksfish.co.uk
This family-run business started in 1929 and, still using traditional methods, has gone on to provide award-winning produce to their customers across the county. Offering a wide selection of fresh fish, including home-smoked and traditionally cured Scottish salmon, oak-smoked kippers and homemade potted shrimp, Carrick's also stock fresh fruit and vegetables, breads, cakes, pies, pâtés and fine wines at their Fine Food Shop in Bedale.
JOHN CRAWSHAW BUTCHERS
Fox Valley, Chapeltown and Hillsborough
johncrawshaws.co.uk
For more than 60 years, John Crawshaw Butchers have been a familiar sight on the high streets of Sheffield, building a reputation for serving prime quality, locally sourced meat and award-winning produce. Sourcing meat from local farms within 30 miles of their shops, all cuts are personally selected and prepared by the expert team of butchers, so expect to find beef and pork joints, chicken, turkey, bacon, cooked meats and pies, perfect for feeding all your guests over the festive period.

CRIMPLE FOOD HALL
Leeds Road, Pannal, Harrogate HG3 1EW
01423 870800
crimple.co.uk
With more than 150 local suppliers, 50 specialist producers and plenty of fresh fruit and vegetables, Crimple is a real foodie destination. Stock up on coffee beans, cheese, local spirits and craft beers, or browse the onsite bakery and patisserie. Shoppers can explore the sustainable grain store, refill milk bottles at the vintage milk float and enjoy a refreshing fresh juice at the juice bar. There's so much packed into this food hall and you can even sit down in the Bar + Kitchen for a tasty lunch.
THE HUNMANBY PANTRY
10 and 12 Bridlington Street, Hunmanby YO14 0JR
01723 891300
thehunmanbypantry.co.uk
Made up of two neighbouring shops, a Yorkshire delicatessen and a village store crammed full of local produce, you'll find everything you need to stock up for Christmas here. At the deli counter, browse the freshly-made scones, cakes and breads, as well as cheese and antipasti, before visiting the pantry where you can shop the range of locally-produced preserves, crackers, tea, biscuits and beers.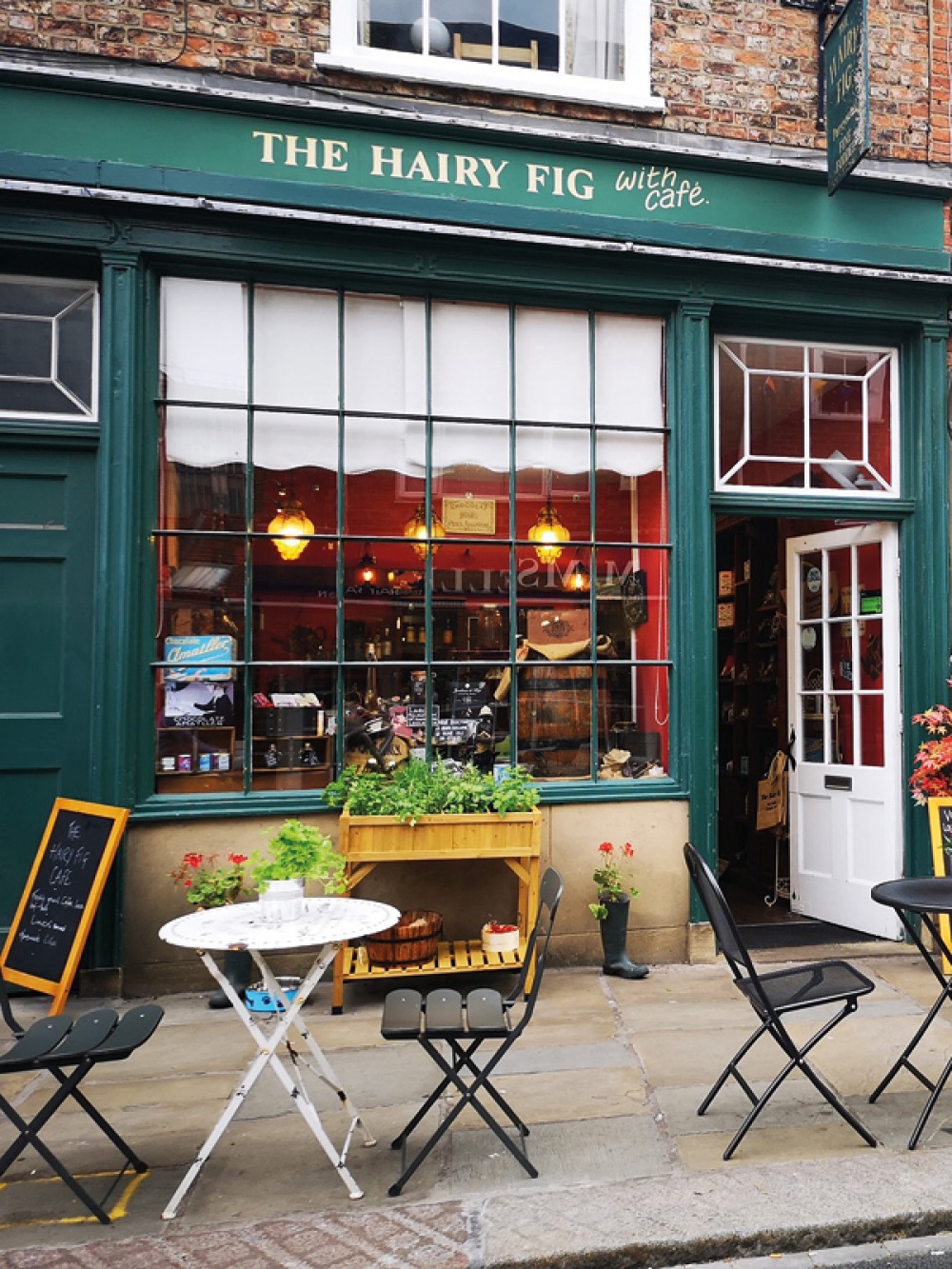 R&J YORKSHIRE'S FINEST FARMERS & BUTCHERS
01765 658611
randjyorkshiresfinest.co.uk
The family behind R&J's have been farming in Yorkshire since the 1850s and now, following a traditional process where animals are grass-fed and free range, the butchery team use traditional and contemporary hanging and curing techniques which gives customers tasty cuts of meat. On their online store you'll find everything from large cote-de-boeuf steaks and belly pork to sausages, bacon, wild venison and pheasant, as well as delicious homemade pies and charcuterie.

HUNTERS OF HELMSLEY
13 Market Place, Helmsley YO62 5BL
01439 771307
huntersofhelmsley.com
This award-winning deli on the edge of the North York Moors has been providing the very best quality food and drink to its customers for 30 years. Although it's a small shop, the shelves and counters are packed with produce, including plenty of local suppliers and artisan producers. Alongside Yorkshire, British and continental cheeses, you can shop locally-baked pies and pastries, fresh salads and sandwiches, plus dairy essentials, chutneys, sweet treats, speciality wines and craft beers.

THE MAGPIE'S WHITBY CATCH
1 Pier Road, Whitby YO21 3PT
01947 601313
thewhitbycatch.co.uk
Whitby's traditional fishing port has been recognised for generations as one of the premier places for fresh fish, and at its heart you'll find The Magpie's Whitby Catch offering a huge range of fresh fish including cod, haddock, plaice, monkfish and dover sole, plus fresh shellfish and naturally smoked kippers, mackerel and cod. Visit their online store, order over the phone, or head to their store on Pier Road to see the team and pick up some expert advice.

THE HAIRY FIG
38–39 Fossgate, York YO1 9TF
01904 677074 thehairyfig.co.uk
Purveyors of fine fodder, The Hairy Fig are renowned for their floor-to-ceiling stock of speciality food and drinks. As well as a wide selection of ready-to-eat pastries, pies and quiches, the deli is crammed with charcuterie, cheese, antipasti, jams, pickles and preserves, plus plenty of pantry staples including spices, oils, biscuits and sweet treats. The Hairy Fig is the perfect one-stop-shop where you can get everything from the best of Spanish, French and Italian foods to freshly baked breads, speciality beers, wines and spirits.
HAMMONDS OF HULL
1 Paragon Street, Hull HU1 3JZ
01482 429348
hohfoodhall.co.uk
This Hull hotspot is packed with locally-sourced fruit and vegetables, delicious home-cooked meats and pies, freshly baked breads, and plenty of olives, oils, wine and Champagnes. As well as pantry produce, sweet treats and worldly spices and cheeses, you'll be able to shop foodie gifts, or head to one of the food vendors where you can stop for breakfast, lunch or dinner.

HERB FED
Shires Farm, York Road, Easingwold YO61 3EH
01347 823155
herbfedpoultry.co.uk
This family-run, award-winning business offers free-range turkeys, chickens and roosters who happily roam the fields, being fed a unique diet which includes more than 10 varieties of fresh herbs. Allowing the birds to grow slowly and naturally ensures taste and texture and if you're looking for your Christmas turkey, get your order in quick. Head to Herb Fed's website to order poultry and get it delivered straight to your door, or if you're local you can collect from the farm.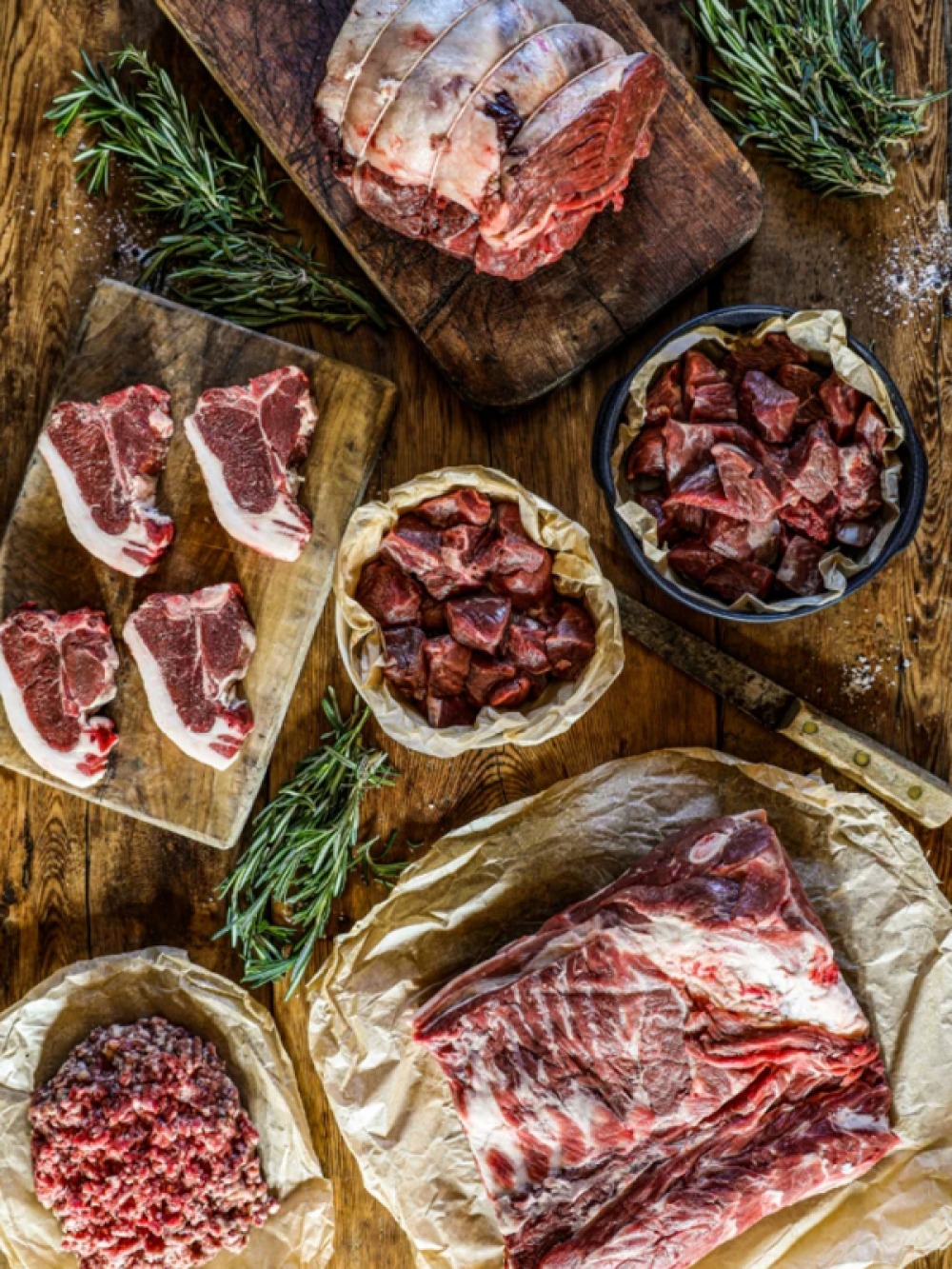 THE WHITBY DELI
22–23 Flowergate, Whitby YO21 3BA
01947 229062
thewhitbydeli.co.uk
Loved for their fabulous selection of freshly baked goods, locally-sourced produce and fantastic coffee, this neighbourhood deli's shelves are stocked with everything from spices, pickles, cheese and crackers to beers and wines, and the team here also offer grazing boxes, picnics and platters. So, whether you're after a hamper filled with Yorkshire produce, or everything for a festive feast, The Whitby Deli has it all.

VANESSA DELICATESSEN AND CAFÉ
21–22 Saturday Market, Beverley HU17 8BB
01482 868190
vanessadelicafe.co.uk
In the heart of Beverley is Vanessa Delicatessen and Café stocking award-winning seasonal produce, much of which is made by the team or sourced from local farmers and producers. If you're after fresh cuts of meat, head to the in-house butchery, and for food on-the-go, the deli has you covered. You'll also find luxury hampers packed with fine foods and spirits selected from the best Yorkshire producers.

CROSS OF YORK
3–4 Fish Stalls Newgate,
York YO1 7LA
01904 627590
crossofyork.co.uk
Whether you have a particular dish in mind, or you're looking for inspiration for the perfect fish dish for Christmas, Cross of York fishmongers offer a wide selection of fresh fish, shellfish and game. The team here take pride in supplying the best produce to customers and local restaurants, and often supply hit TV shows like MasterChef. Find everything from monkfish, trout, salmon and sea bass to crab, lobster and scallops – there's also duck, pheasant and partridge available to buy too.

SWALEDALE BUTCHERS
swaledale.co.uk
Heritage and native breeds of cattle, sheep and pigs which are raised on small, sustainable farms in the Yorkshire Dales ensure delicious cuts of meat at Swaledale online butchers. The expert butchery team take a whole-carcass, nose-to-tail approach, but if you're not sure what to order, we recommend the meat boxes that showcase the Dales' most delicious seasonal cuts, including grass-fed and dry-aged beef, pork, free-range chicken, estate-reared venison and award-winning sausages and bacon. Perfect if you are entertaining over Christmas.