All the Shows in the North East to Book this January
Don't miss these North East shows this January
From pantos to comedy shows, musicals to gigs we have rounded up all the shows you need to book to brighten up your January.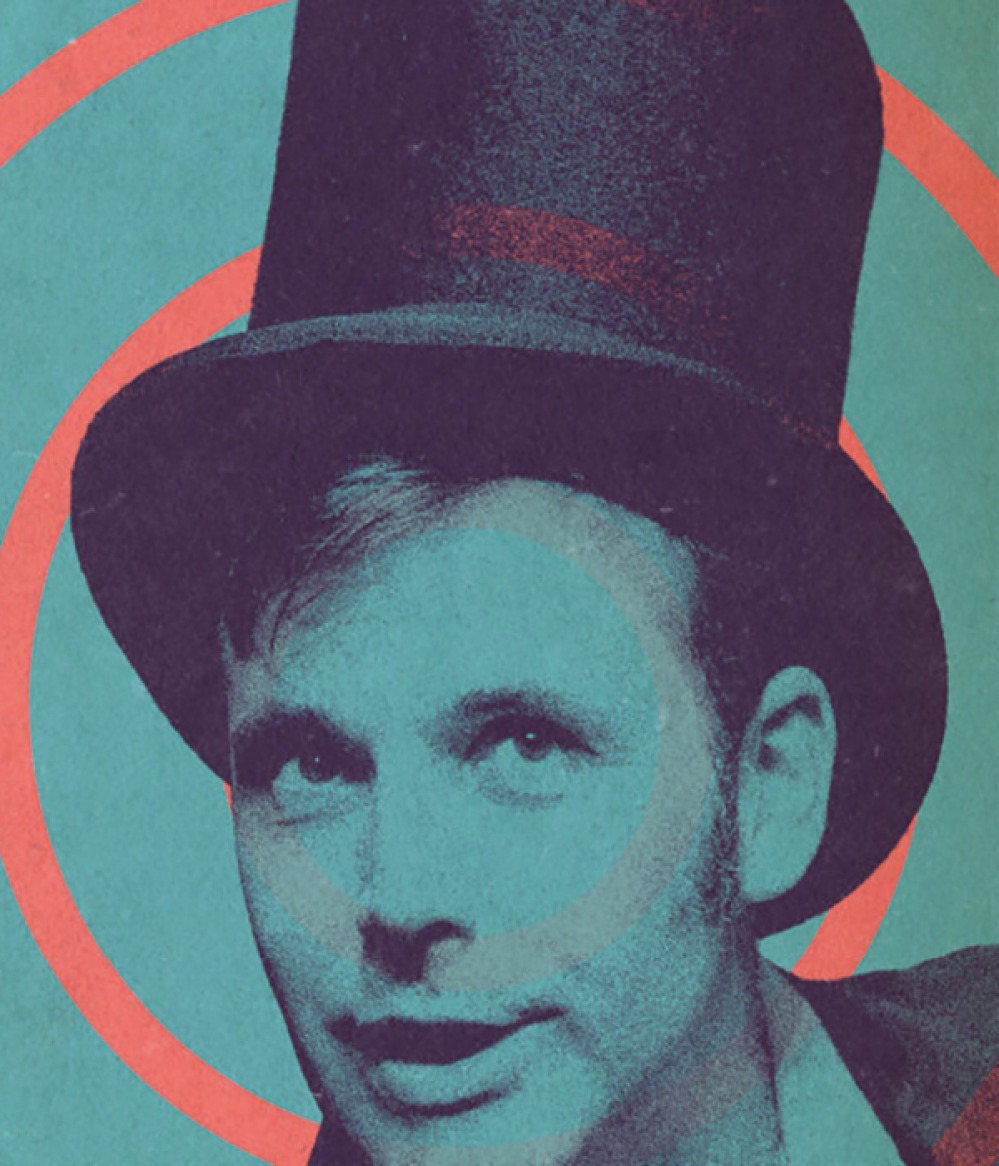 PAUL SMITH: JOKER
7TH JANUARY
O2 City Hall, Newcastle
academymusicgroup.com
Comedian Paul Smith, who is best known for his viral clips on social media, is heading back out on the road to make you laugh by mixing his trademark crowd banter with hilarious stories from his life.
DAMP KNIGHT COMEDY: DEXTER'S LABRADORATORY
13TH–14TH JANUARY
Henry Travers Studio, The Maltings, Berwick
01289 330999
maltingsberwick.co.uk
Damp Knight Comedy are back with their 11th improvised comedy extravaganza. The Damp Knights take elements of popular improv TV shows for their comedy and in their latest special at The Maltings, they'll invent and scramble their way through impossible situations and ridiculous games to make you laugh. It's all about audience participation so don't be shy.
LOCAL FUNNYMAN MATT REED
14TH JANUARY
Tyne Theatre & Opera House, Newcastle
0844 249 1000
tynetheatreandoperahouse.uk
Expect a night of audience interaction, crazy stories and an all round great time as local funnyman Matt Reed takes to the stage at Tyne Theatre & Opera House to perform his popular stand-up. Read more about Matt here.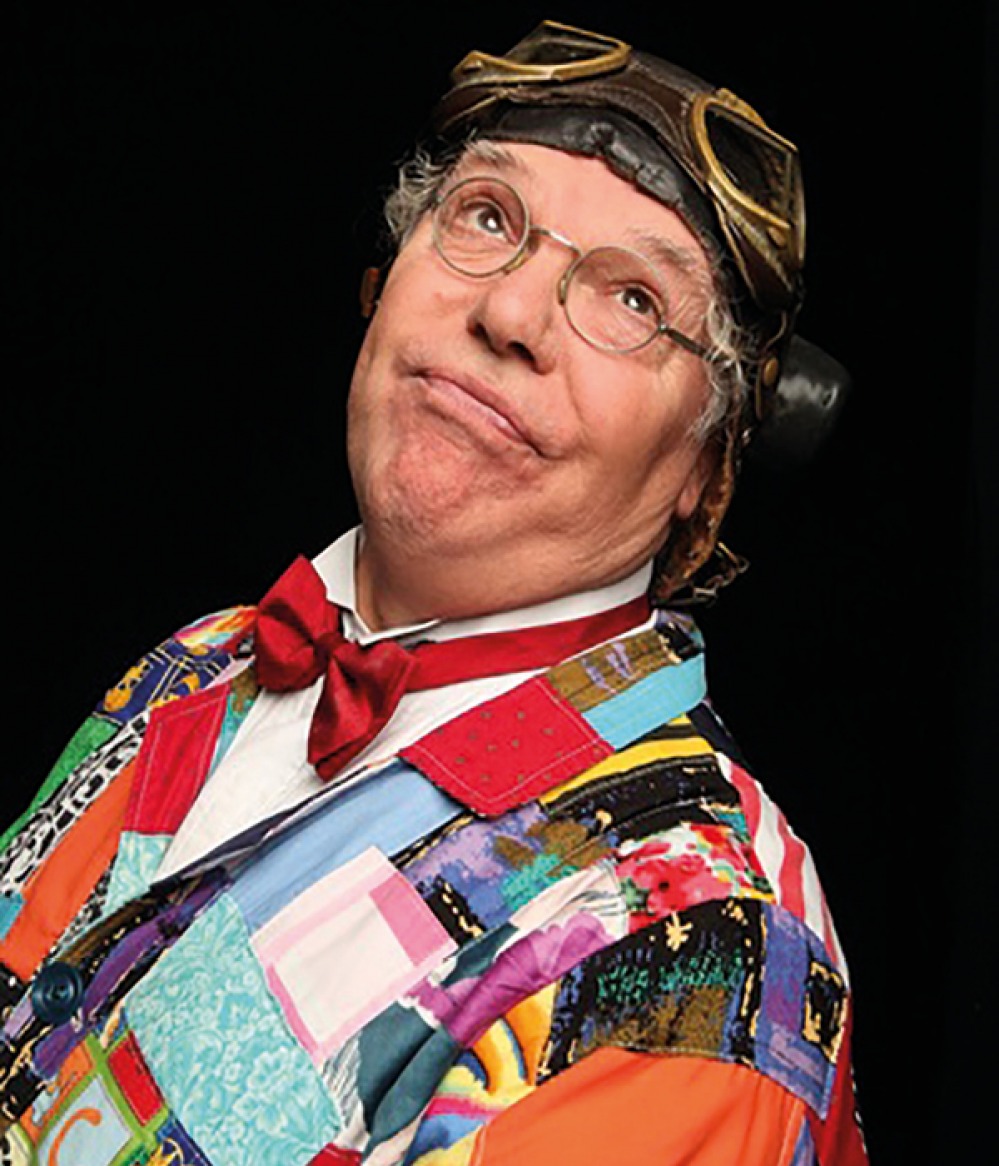 ROB NEWMAN: LIVE ON STAGE
19TH JANUARY
Alnwick Playhouse
01665 660550
alnwickplayhouse.co.uk
Fresh from his BBC Radio 4 series Rob Newman On Air, this award-winning comedian is back with a new show asking: who are we? Where are we going? And how do spiders fly?
ROY CHUBBY BROWN
20TH & 21ST JANUARY
Forum Theatre, Billingham
01642 552663
forumtheatrebillingham.co.uk
After more than 50 years in show business (not to make him feel old or anything), Roy Chubby Brown has definitely proven himself as a brilliantly funny comedian. His 2,000 worldwide live shows, four books and millions of fans say so. Don't miss this opportunity to see the man himself live on stage. This show is strictly for adults only, of course.
PRIDE & PREJUDICE*
(*SORT OF)
23RD–28TH JANUARY
Theatre Royal, Newcastle
0191 232 7010
theatreroyal.co.uk
Direct from its triumph in the West End (where this show won the Laurence Olivier Award for Best Comedy) Pride and Prejudice* (*sort of) is a unique retelling of Jane Austen's most iconic love story. The show features a string of pop classics including Young Hearts Run Free, Will You Love Me Tomorrow and You're So Vain. It's set in the 1800s, it's all about ruthless matchmaking, and it promises to be utterly hilarious.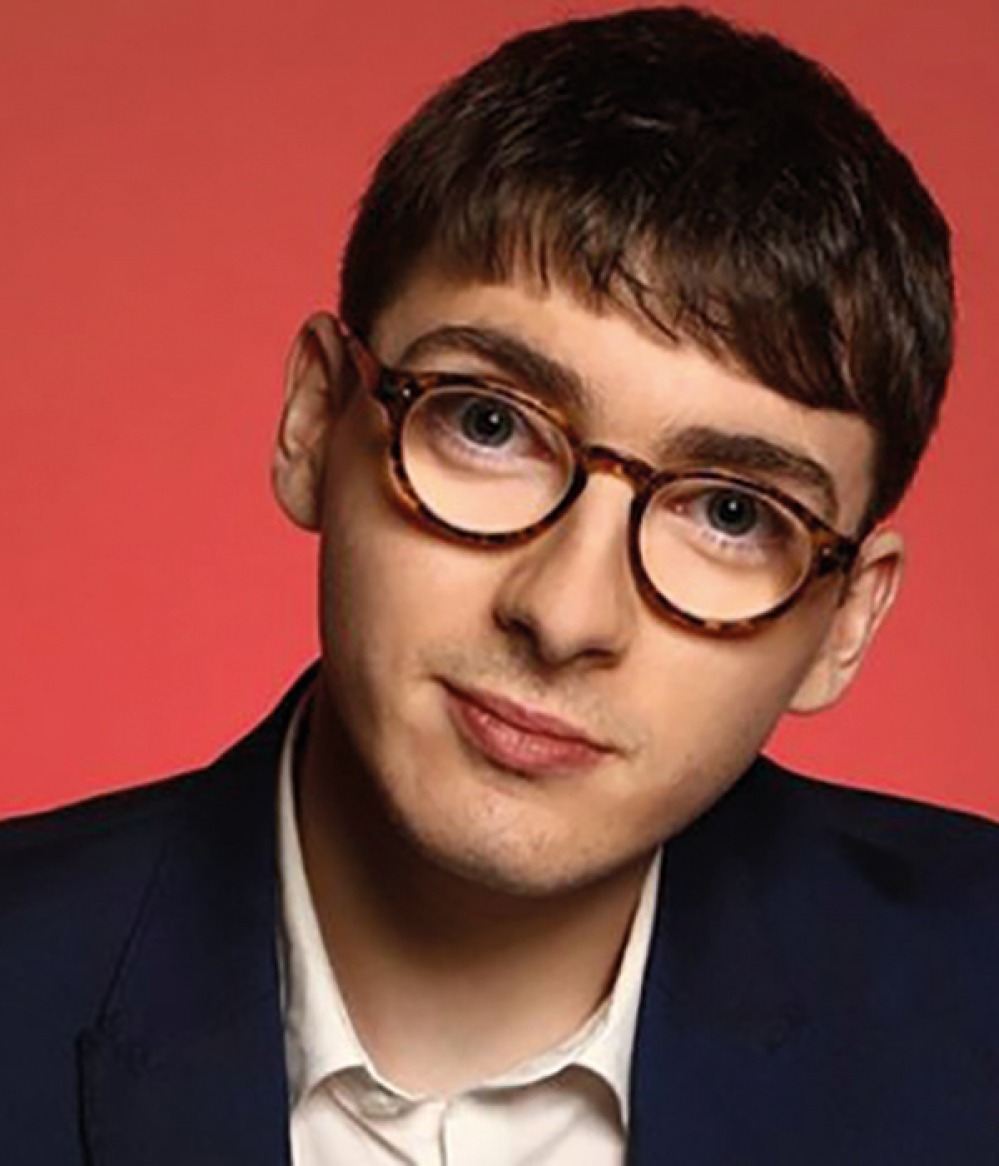 THE COMEDY STORE
27TH JANUARY
Empire Consett
0300 026 2400
empireconsett.co.uk
This club gave a leg-up to the likes of Eddie Izzard and Rhod Gilbert and offers a night out like no other. It's two hours of laughter featuring four of the UK's best stand-up comedians. Expect adult themes and beware, it's not for the faint-hearted.
JACK CAROLL: WALKING FUNNY
28TH JANUARY
ARC, Stockton Arts Centre
01642 525199
arconline.co.uk
Britain's Got Talent Runner-Up, star of BBC's Live at the Apollo and Brighouse lad Jack returns to the stage with his new comedy show, Walking Funny. Dubbed as a 'comedy genius' by David Walliams, his humour could be just what we need right now.
BRENNAN REECE: CROWDED
29TH JANUARY
The Stand Comedy Club, Newcastle
0191 232 0707
thestand.co.uk
Now he's finally allowed to reconnect with human people again, despite his stints on Live at the Apollo, Roast Battle, Celebrity Coach Trip and Joe Lycett's tour, the world just seems a bit much and Brennan needs your help. He says this show is all about you, him and all of the 'other ones'.
ROB BECKETT AND JOSH WIDDICOMBE: PARENTING HELL LIVE
30TH JANUARY
The Witham, Barnard Castle
01833 631107
thewitham.org.uk
Join hilarious duo Rob Beckett and Josh Widdicombe as they warm up for the arena tour of their hit podcast Parenting Hell. With nearly 50 million downloads, the chart topping podcast is growing more and more popular every day. From the stresses of sleep deprivation to building a trampoline in the dark, they're taking a night off (or quite a few nights actually) to make you laugh in person.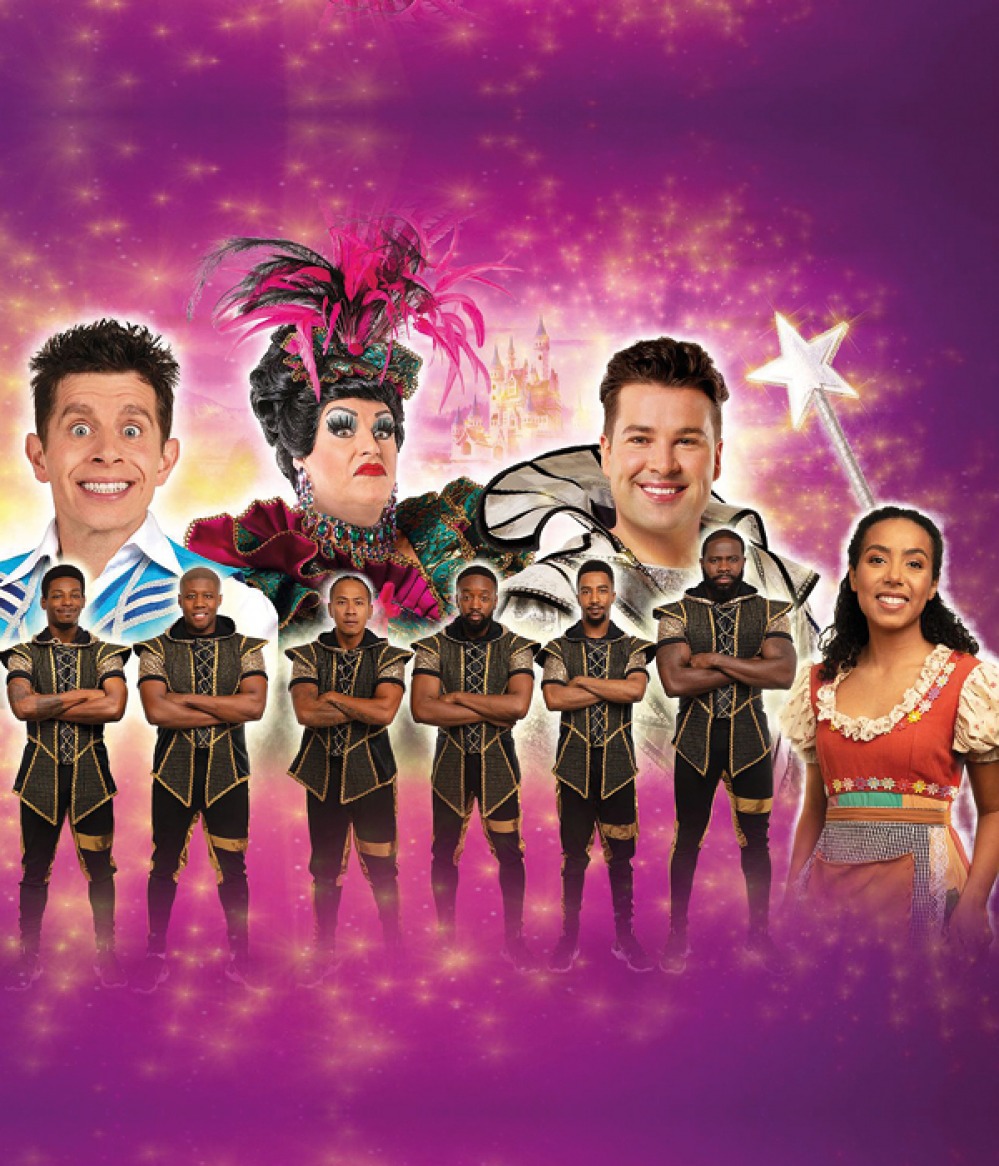 CINDERELLA
UNTIL 15TH JANUARY
Theatre Royal, Newcastle
0191 232 7010 theatreroyal.co.uk
This Christmas you are invited to the most spectacular ball of them all, as panto superstar Danny Adams leads the cast in a brand-new production of Cinderella. Joining Danny will be panto favourites Clive Webb and Chris Hayward, with Joe McElderry making a triumphant return as The Fairy Godfather following his acclaimed debut last Christmas. If you've been before, you'll know it's something the whole family will love, and if you haven't yet shared the magic of a Theatre Royal panto, go and see what you've been missing.
DEATHTRAP
17TH–21ST JANUARY
The People's Theatre, Newcastle
0191 265 5020
peoplestheatre.co.uk
When a young unknown playwright gives a successful Broadway writer a copy of a thriller for some input, he sees an opportunity to resurrect his career – but how far is he willing to go to get back on top? This hugely successful 1978 play remains the longest-running thriller ever to have played on Broadway (it also ran in the West End and was made into a Hollywood movie). A sharply funny thriller which promises to keep you on the edge of your seat.
GOLDILOCKS AND THE THREE BEARS
17TH–22ND JANUARY
Playhouse Whitley Bay
playhousewhitleybay.co.uk
The award-winning Whitley Bay Pantomime Society are back with their amateur production of Goldilocks and the Three Bears, and we're sure this show will be just right. Bring the whole family along for this new take on the tale.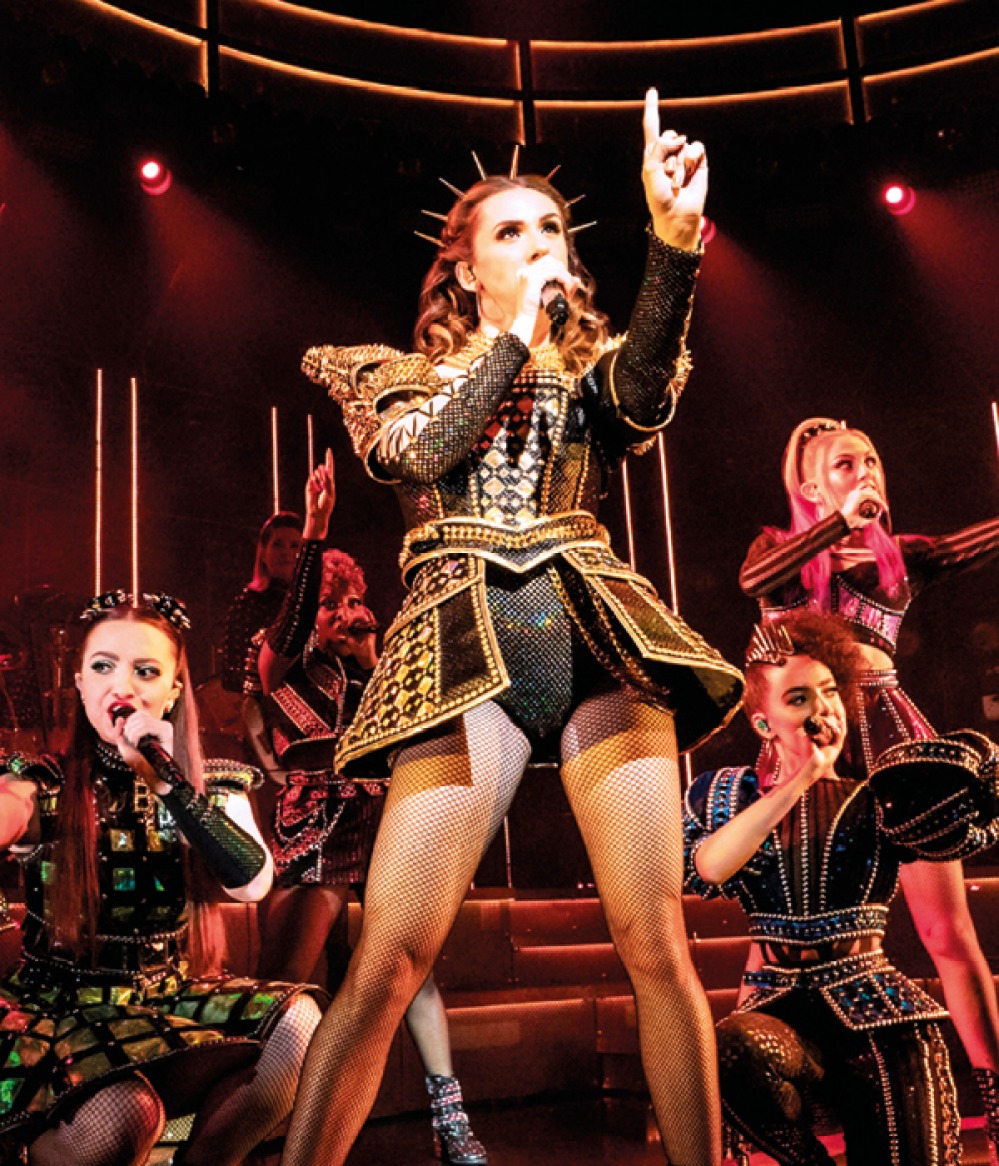 CIRCUS OF HORRORS: HAUNTED FAIRGROUND
21ST JANUARY
Tyne Theatre & Opera House, Newcastle
0844 249 1000
tynetheatreandoperahouse.uk
An amazing set, lights, special effects and bizarre circus acts bring this sinister story to life, with an original rock score. Since the Circus of Horrors began 27 years ago at Glastonbury, it has taken the extreme to the mainstream and become a household name. Rock fans and theatregoers love the reinventions of this show time and time again. Set in a decrepit fairground, this new show sees creatures in The House of Wax brought back to life.
THE CINDER PATH
29TH JANUARY
Playhouse Whitley Bay
playhousewhitleybay.co.uk
Set during World War One, this tale begins in the rolling hills of Northumberland, where Charlie becomes an innocent witness to the murder of his cruel and sadistic father. Believing he's the only person aware that his childhood friend Arthur Benton is the killer, he tries to protect his friend from prosecution.
SIX
FROM 7TH FEBRUARY
Stockton Globe
stocktonglobe.co.uk
The six wives of Henry VIII are taking to the mic to tell their tales in the modern masterpiece, Six. Impressively, 500 years of history is compacted into this 80-minute show filled to the brim with girl power (and it has a truly unforgettable soundtrack). This show is already an international smash-hit, so get your hands on the last few remaining tickets now.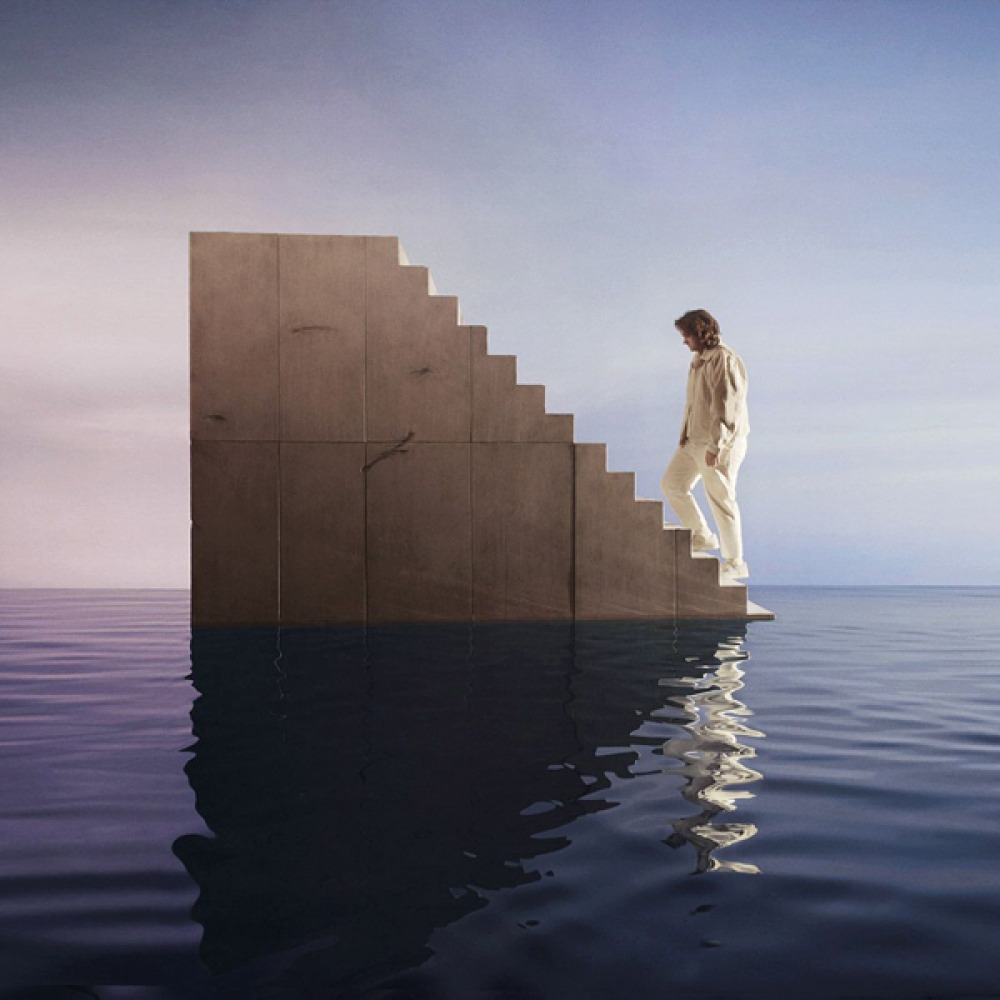 VIEUX CARRE
EVERY SUNDAY THROUGHOUT JANUARY
Spanish City, Whitley Bay
spanishcity.co.uk
Playing in Valerie's Tearoom from 12pm–12.40pm and The Gallery from 12.45pm–1.30pm, Spanish City's resident jazz band are your soundtrack for catching up with friends and family by the coast this winter.
LEWIS CAPALDI
21ST JANUARY
Utilita Arena, Newcastle
utilitaarena.co.uk
After making his eagerly-awaited return to the charts with Forget Me (making it his third UK number one) Lewis Capaldi has announced his arena tour – and he's coming to Newcastle. Hilarious but also incredibly talented, he's a joy to see perform live.
GIOVANNI PERNICE
23RD & 24TH JANUARY
Gala Durham
0300 026 6600
galadurham.co.uk
Strictly Come Dancing 2021 champion Giovanni Pernice is inviting you to join him on a journey to his Italian homeland in this new show. Joined by a team of outstanding dancers and singers from the ballroom and theatre worlds, stunning costumes and fabulous music, this show promises a fantastic night out.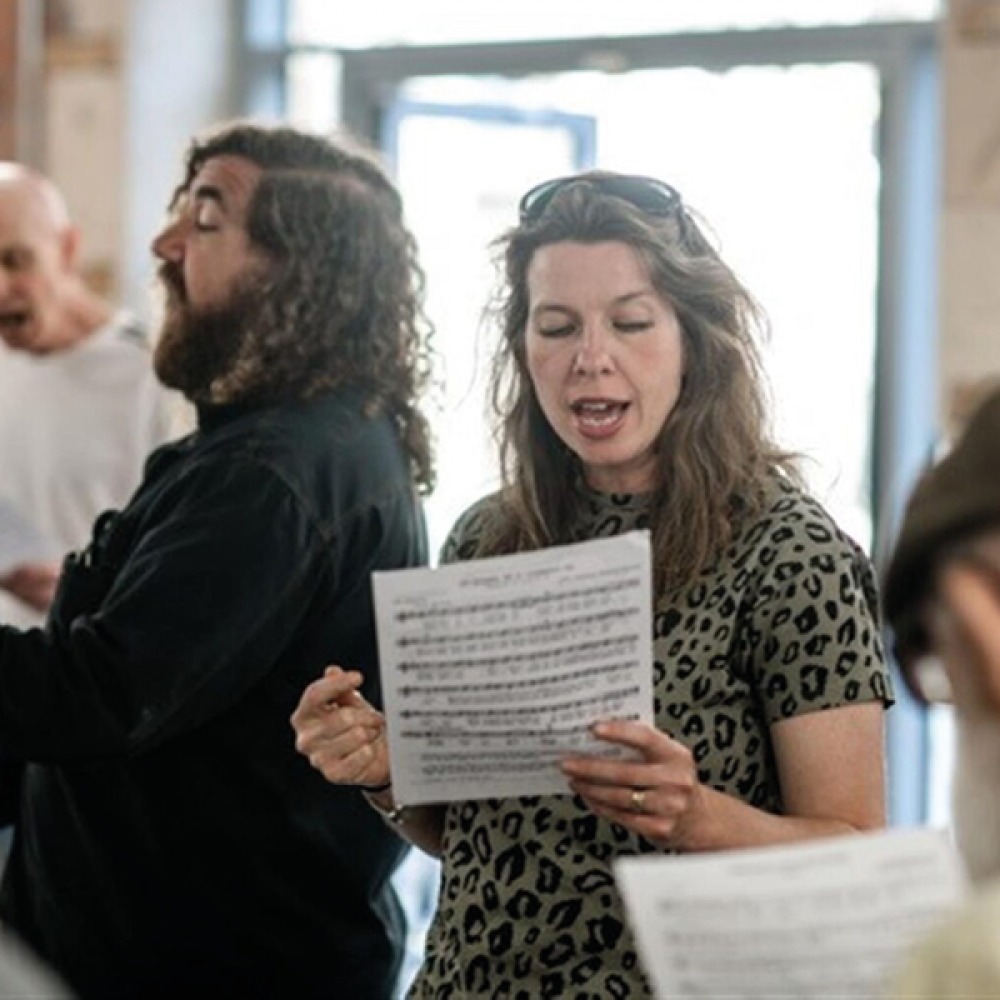 THE 1975
25TH JANUARY
Utilita Arena, Newcastle
utilitaarena.co.uk
The 1975 join the many stars who've made a comeback this year with new music. They're coming to Newcastle to play both old and new tracks for their fans. Listen to their new album Being Funny in a Foreign Language now.
BEAUTY AND THE BEAST
28TH JANUARY
Middlesbrough Theatre
01642 815181
middlesbroughtheatre.co.uk
Ballet Theatre UK are bringing one of the most enchanting love stories of all time to the stage. Inspired by the original tale, this production tells the story of Belle who feels out of place in her French village. When her father is imprisoned in a mysterious castle, her attempt to rescue him leads to her capture by the Beast (a prince cursed by an enchantress). Set to a classical score, this production will showcase new choreography by artistic director Christopher Moore, as well as beautiful new sets and costumes.
OPERA IN AN HOUR: THE MAGIC FLUTE
28TH JANUARY
Middlesbrough Town Hall
01642 729729
middlesbroughtownhall.co.uk
Ever fancied singing opera? Now's your chance. Local opera singers Emily and David will be leading an opera in an hour-long workshop on Mozart's The Magic Flute, and everyone is welcome. This workshop is a whistle-stop tour of all the famous musical numbers from one of the world's most popular operas.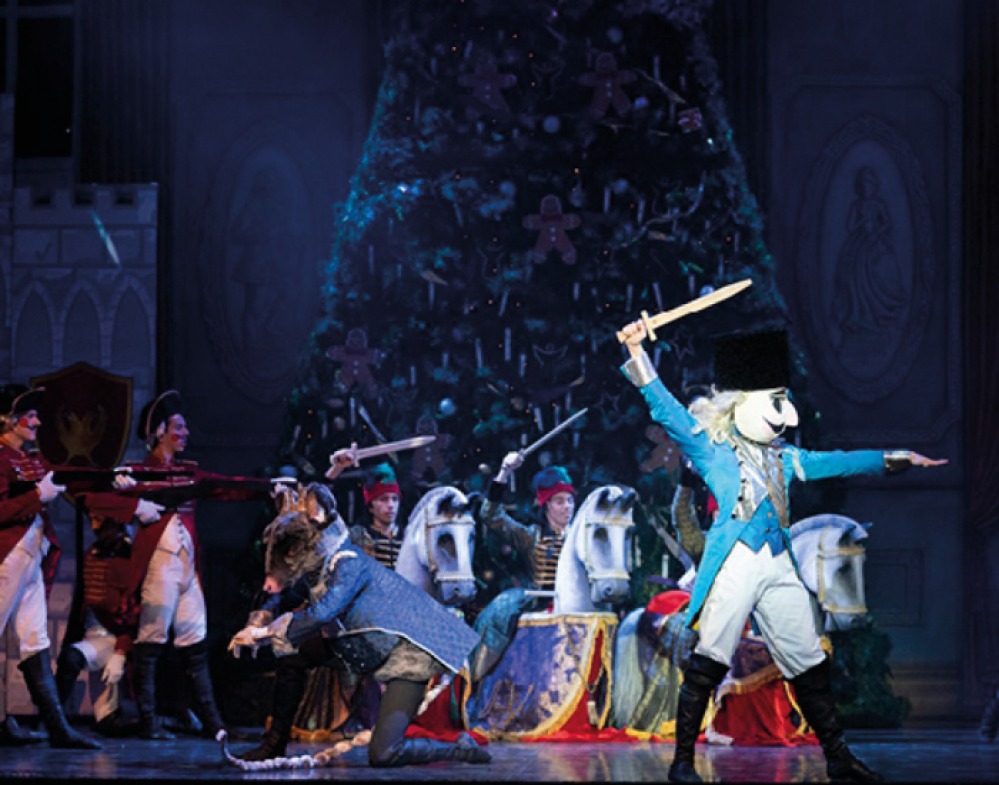 THE NUTCRACKER
29TH JANUARY
Darlington Hippodrome
01325 405405 darlingtonhippodrome.co.uk
Founded in 1947 and currently celebrating their 75th anniversary, Varna International Ballet are coming to the UK for the very first time. This most famous of fantasy ballets for all the family begins as night falls on Christmas Eve and the story is also celebrating an anniversary this year – it's The Nutcracker's 130th year on stage. Read more about the magic of this story here (and why audiences love it so much).
CIRCA WAVES
2ND FEBRUARY
NX Newcastle
nxnewcastle.com
One of Britain's most influential and adored guitar bands, Circa Waves are back on tour with Never Going Under, in support of their highly-anticipated fifth album of the same name (releasing in January). Don't miss this chance to see them in an intimate venue as we're sure they'll head to arenas in the future.