Meet the Ukrainian Businesswoman Who Set Up Fashion Business in Yorkshire after Fleeing War
After fleeing her home country of Ukraine, 30-year-old Yana Smaglo found refuge in the quiet Yorkshire town of Huddersfield. Luckily, it has taken no time at all for the young businesswoman to rebuild her life here
Setting up a fashion business to benefit both Ukraine and the UK alike. We catch up with Yana to find out more. When Yana Smaglo was woken by the sound of explosions on 24th February 2021, she quickly realised what was happening. 'I called my friends and one of them told me that they were going to cross the border,' Yana explains. 'I had 15 minutes to get everything together before they picked me up, so I grabbed a small bag, my laptop, some documents and cash. That's all. It was so scary at the time that it wasn't even important to take clothes, I just got a few handbags as I thought if I needed money quickly I could sell them.'
Friends drove Yana to Lyiv where she was able to make it across the border to Poland, through to Germany and France, before finally a friend who lives in the UK offered to be her host. 'I have a friend in Yorkshire – she is Ukrainian too but got married to a Yorkshireman – and when she heard about the Homes for Ukraine programme she invited me to stay with them,' explains Yana. 'As soon as applications opened, we both registered and after four days I was accepted. I came to Yorkshire and I think it's the biggest piece of luck I've ever had, I really like this part of England.'

Now settled, Yana wants to assimilate in her new location and she hopes to do this by setting up a wholesale and retail clothing distribution business. Yana had a successful fashion and beauty business in Ukraine before she was forced to flee, and decided to use her skills to set up Nenya. 'When I first arrived I started to search for a job, but at the same moment I got the idea to somehow help the Ukrainian designers like me who stayed behind,' she says. 'While I had made it to safety, I knew a lot of people had not, and I wanted to do something to support myself, but also support friends and businesses back in Ukraine.'
Yana continues: 'In my previous job we had a big retail and wholesale team, with over 35 shops selling our brand. I used to help companies introduce management systems for their big production houses and I decided to use this business model in my new situation. The main aim was to help Ukrainian designers sell here because this market was closed to them and I saw an empty space which I could fill with Ukrainian products.
'I don't just want to be a guest, I want to be part of Yorkshire'
Yana decided to start a distribution company for Ukrainian clothing brands in the UK. 'This would open up the market for them which is really important to create jobs and support their economy at this time, but it will also bring the UK unique, high-quality clothing at an affordable price,' she explains. 'The name Nenya is a Ukrainian word and the translation is motherland or grandma. For me it has a lot of meaning because I love Ukraine and I want to help them, but also I was raised by my grandma and she died one year ago so this word means a lot to me.'

She adds: 'I also wanted to help other refugees in the UK like me to find a job and integrate here. I want us to be a part of the society and create a new life here and that includes paying taxes. Now we're here we are part of this economy and it's really important that while we get the benefits, we also get a job and give back.'

Following an article about Yana's ambitions in a local newspaper, many local businesses have offered their help and support to get her back on her feet. 'A lot of people started to find me and write to me – they all just wanted to help!' says Yana. 'Step by step I got some stock and I also got some wholesale partners. People have invested both their time and knowledge in me and I now have quite a big team who help me with lots of aspects, from PR and business connections, to advertising and design.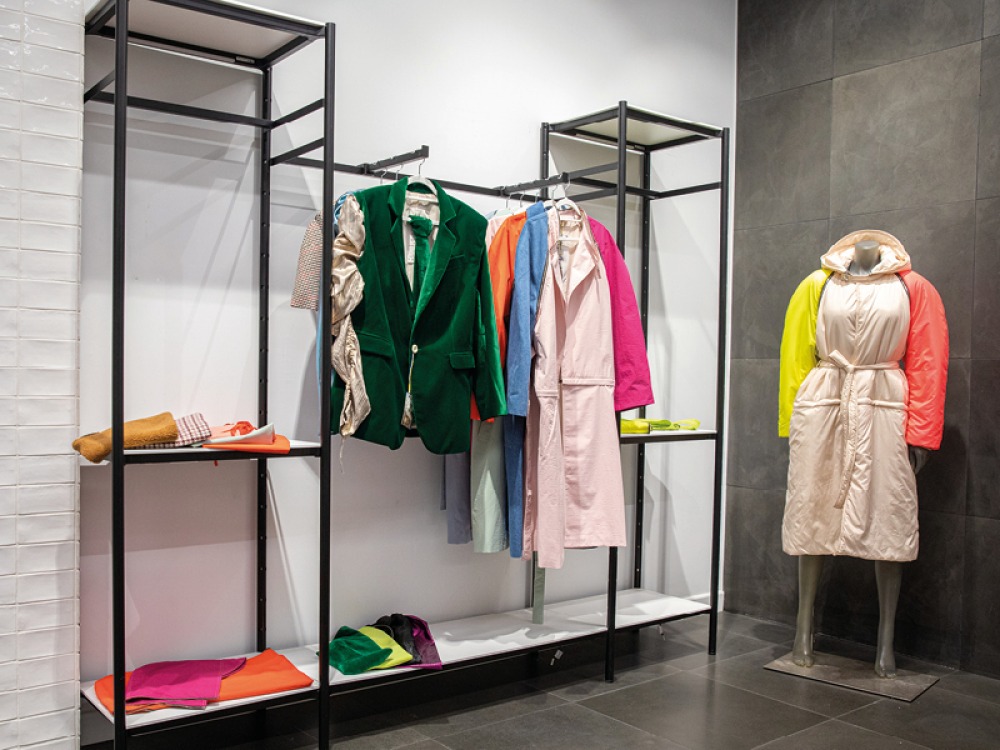 'People just see that I'm trying to do my best and understand that it's not so easy to escape your country and start your life from zero. So I've had a lot of support from people and that's why I think people in Yorkshire are the kindest people I've met in my life. Everyone's so involved and they all want to help. It's just amazing.'

All the support has paid off, with Nenya already running pop-up shops in both Victoria Gate and Trinity Shopping Centre in Leeds, and Yana's plan is to continue building on this in the future. 'I just finished planning work for the next year and if everything goes to plan I will take part in two of the biggest exhibitions in the UK, Pure London and Spring Fair,' Yana says. 'They're quite expensive so I'm looking for support for this, but I also want to open a new pop-up shop here in Yorkshire and then in London and Manchester too. So I'm looking for connections with Selfridges, Net-A-Porter, John Lewis and Harvey Nichols, to help with the pop-up shops and present the project.

'I want to add a few other brands, one lingerie and one shoes, and I'm also pitching and trying to find some investment to grow the business. Nenya's had a great reaction and for myself I already see that this project will be really successful but I need some help. I'm really active and really motivated so my plan is just to grow the business. I believe I can help even more Ukrainians from here, but also I'm learning how to work in the local market and I really want to be useful here. I don't just want to be a guest, I want to be part of Yorkshire.'
To find out more or shop Nenya's products head to nenya.online
OUR FASHION EDITOR'S TOP PICKS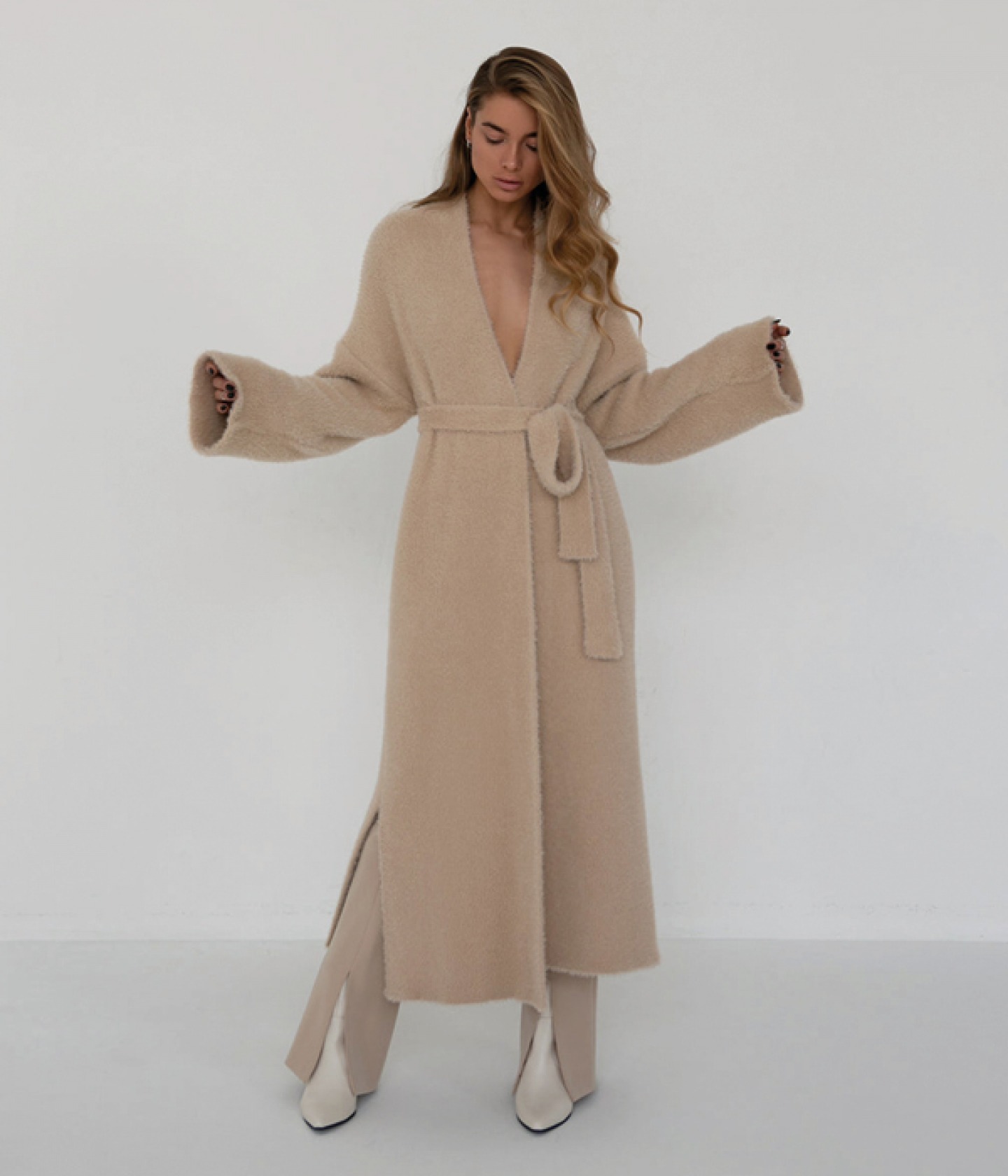 Longline fluffy cardigan, £132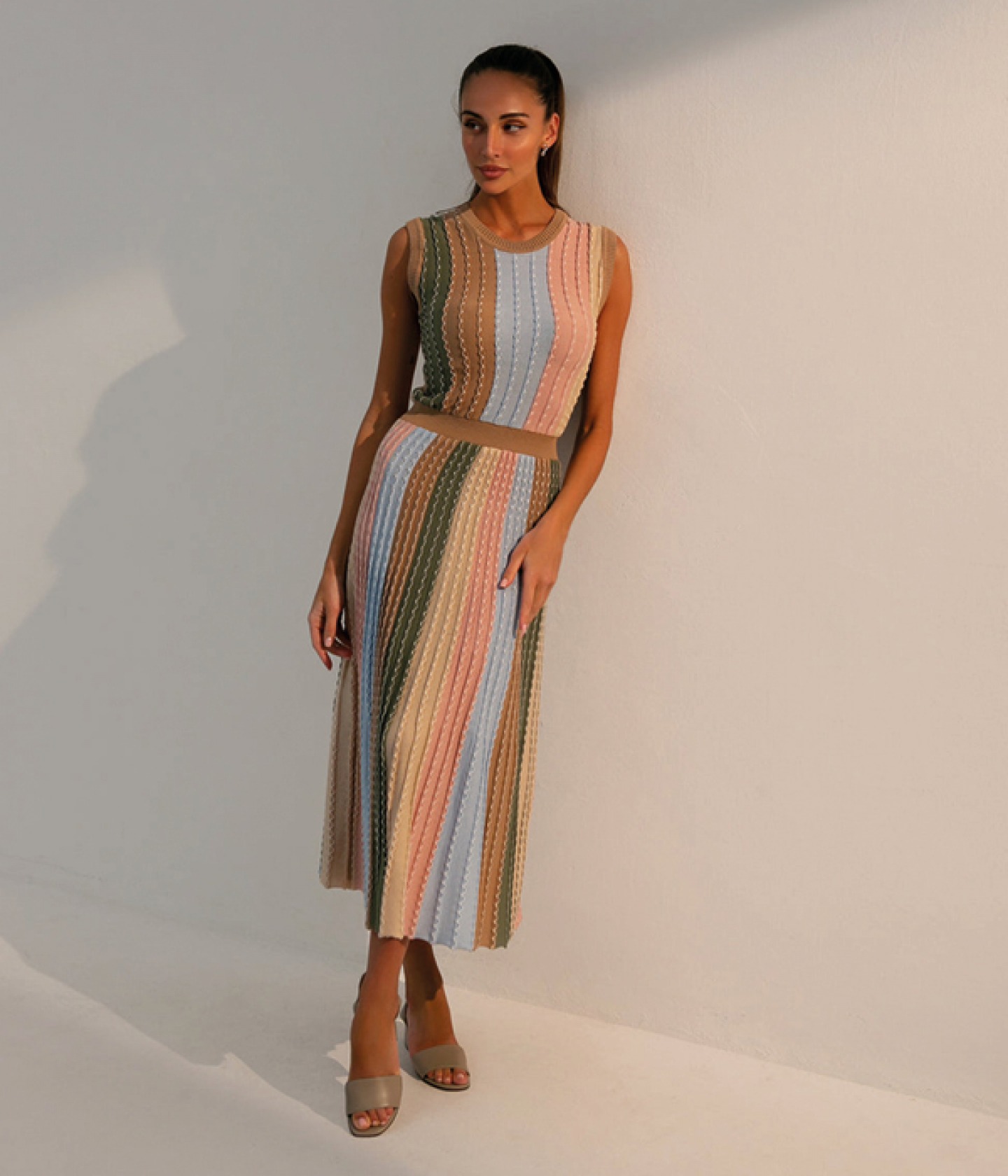 Knitted colour-block midi dress, £108