Masham Business on Their Fight Against Fast Fashion Through Restoring Luxury Cashmere
After becoming frustrated with the constant rise of fast fashion, Masham-based Ali Orr saw an opportunity to repair and restore luxury cashmere clothing, giving it a new lease of life
We catch up with Ali to find out more about how Nearly New Cashmere Co. is protecting our planet.
Having been a teenager in the early eighties, Ali understood that clothes needed to be taken care of. 'When I was a teenager clothes were comparatively more expensive than they are today. It was before fast fashion, so you did tend to look after your clothes and be a bit more cautious about what you were buying,' Ali explains. 'I would buy things from secondhand shops, taking clothes in and up and customising them but by the time I had teenagers myself I was horrified at all this very cheap fashion and couldn't bear the waste of these clothes, which quickly become valueless once they've been worn.'
Following years of secondhand shopping and selling, Ali stumbled across an opportunity to source 100 percent cashmere pieces that would otherwise be sent to landfill.
'I found it very easy to look after, restore and make them look good again, so I started focusing on just cashmere,' she explains.
In 2015 Ali established Nearly New Cashmere Co., a business which sources secondhand and vintage, 100 percent cashmere clothing, recycling and restoring the garments so that cashmere lovers can shop nearly new without compromising on quality.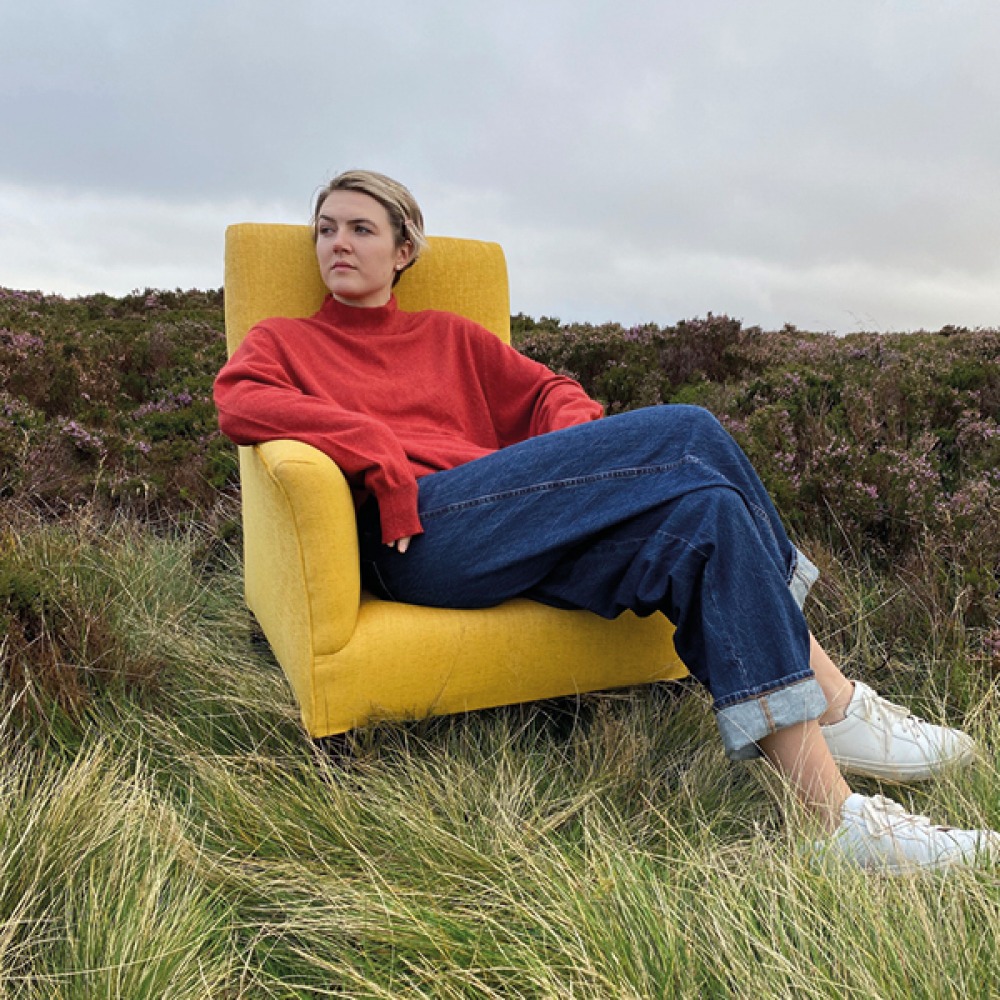 However, in order to establish the business Ali needed to build strong connections with her suppliers. 'I was a tiny business trying to get started and I was operating in a world where secondhand clothing was being sold by the hundreds of tonnes.
'It took me a long time to find anyone to sell to me, but now we buy and sell around 14,000 pieces a year,' she says. The cashmere clothing Ali and her team recondition come from suppliers all over the world, including Canada, the US, Italy and the UK.'
'There is this whole underbelly of the rag trade which people don't realise exists,' Ali explains. 'Quite reasonably you'd think that if you take your clothes to a charity shop they would hang those clothes in their shop and sell them, but in fact, the shops are overwhelmed with donations, meaning some bags are never even looked at and they just get moved on and sold by the weight into the secondhand rag trade,' she says.
Once Nearly New Cashmere Co. get hold of these garments, they get to work on restoring them. This process is meticulous and results in the highest quality collection of secondhand cashmere knitwear.
'We wash and renovate [the clothes] and get them looking good again. We might do some minor repairs or change some buttons, and sometimes we need to get stains out, but it's a very robust fabric once you know how to handle it – plus, the clothes come up as good as new once they've been spruced up a bit.'
Naturally, not all clothing will come to Ali and her team in a good enough condition to restore, and any jumpers which don't reach their high standards are reworked into accessories.
'We make neck warmers, gloves and hats, as well as hot water bottle covers with old jumpers which can't be used,' she says.
'If the sleeves are gone we can use the body for something else, and we also use small pieces of cashmere to make patches.'
'Shopping from us is straightforward because we have a full range of colours and sizes. We provide measurements of the jumpers and we have proper women on our website'
Nearly New Cashmere Co. also offers a repair service so customers can bring in their damaged or unused cashmere clothing to be repaired or repurposed.
'We offer a repair service where people can send their jumpers in. Sometimes a hole can be too big to be repaired or sewn up, and if we can't find a piece of cashmere which matches, we can put a patch over the hole,' Ali explains.
Although secondhand shopping now has less of a stigma attached to it, and shoppers are becoming more aware of their impact on the planet, some are still put off by the amount of time it takes to find clothes in secondhand shops. That's where Nearly New Cashmere Co. comes in.
'Shopping from us is straightforward because we have a full range of colours and sizes. We provide measurements of the jumpers and we have proper women on our website, so a size 18 jumper will be on a size 18 woman, so you can get an idea of what it really looks like. And if it doesn't work for you, you can send it back,' Ali says.
'I think the reason why the business works is because all the hard work is done. If you went to secondhand shops today it might take you a while to find a cashmere jumper, and then it might take even longer to find one you like. I think most people are on board with shopping secondhand – it's just very time-consuming.'
The Nearly New Cashmere Co. collection is ever-changing because each item is one-of-a-kind but the demand for polo neck jumpers is something Ali and her team are always up against.
'We get asked for a lot – people want navy blue polo neck jumpers and camel-coloured crew necks, but the challenge for us is selling the ones which aren't those styles,' she says.
Growing the business further, Ali is committed to promoting the benefits of slow fashion and wants Nearly New Cashmere Co. to be the go-to business for anyone looking to buy cashmere.
'I want people to be aware that we are here and if they want to buy themselves a cashmere jumper they will look to see if they can get it secondhand before they buy new.'
The Nearly New Cashmere Co. team are on a mission to make this luxury fabric available to everyone at an affordable price while doing what they can for the planet at the same time.
nearlynewcashmere.co.uk