Our Guide to Fabulous Flooring For Each Area Of Your Home
We've compiled a guide to help you find the best flooring for your home
Choosing the best type of flooring for each area of your home is no easy task. With so much to consider, from the amount of wear and tear to comfort, and of course the look you want to achieve, so much depends on your household needs, and your budget. Here's our quick guide to fabulous flooring.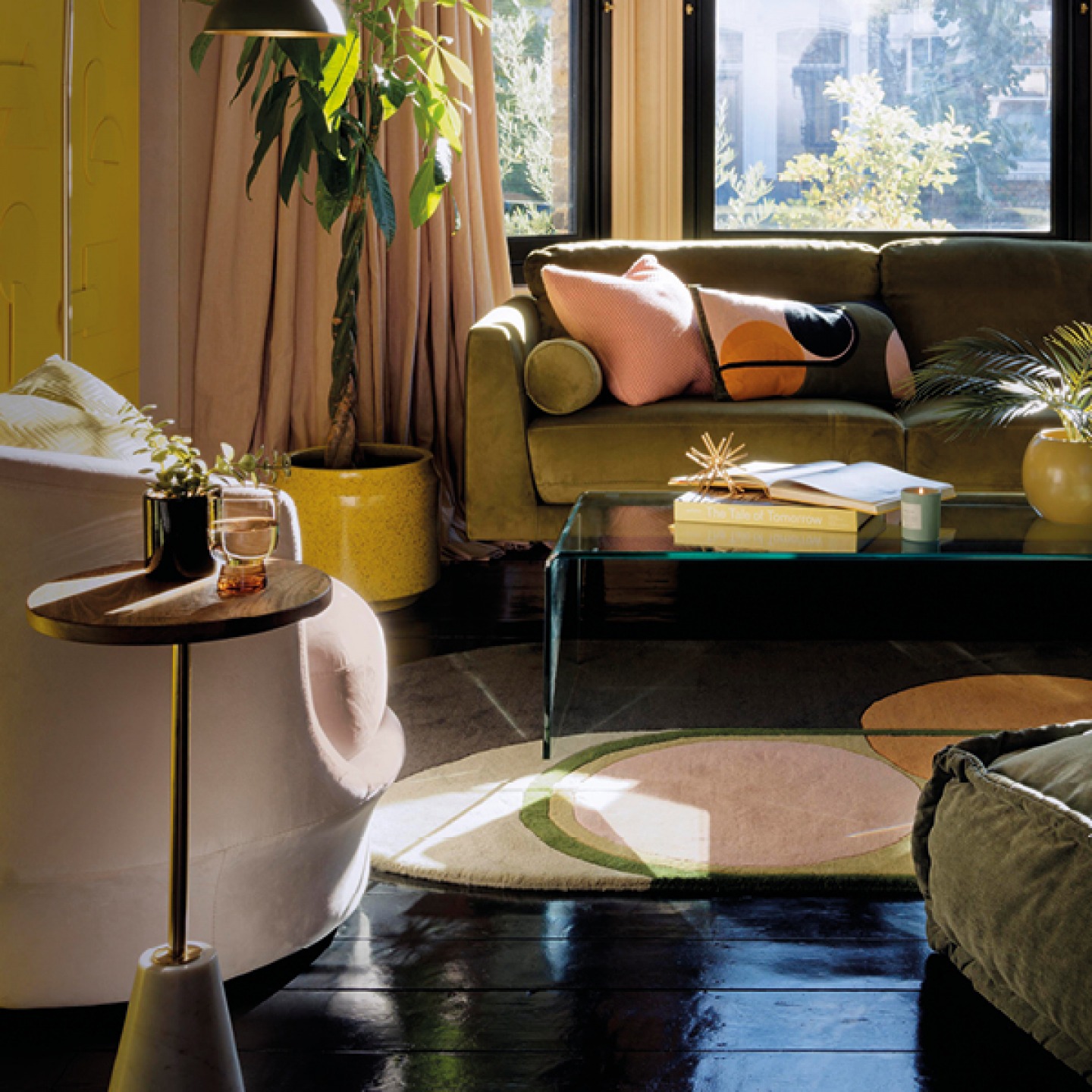 Gloss Paint
Painting floorboards which are not in perfect condition is a great way to update a room on a budget. A great way to hide imperfections, and add some cost-effective impact to your interior design, ideally choose a long-lasting floor paint, although most good quality paints suitable for woodwork will give you a surprisingly tough floor, but do expect the paint to chip over time. Diamond Hard Floor Paint, £26.86 per 2.5 litres Ronseal, stockists regionwide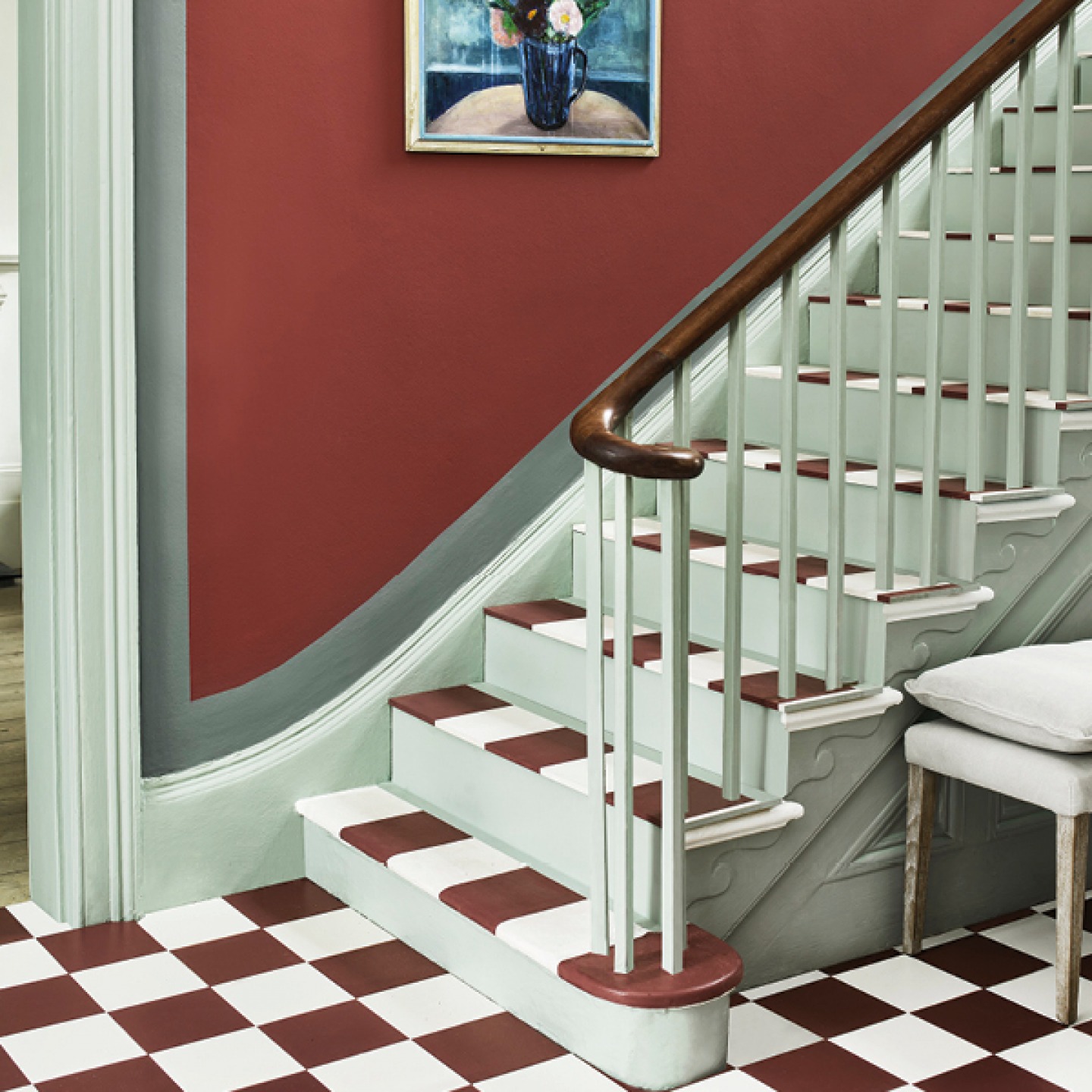 Ceramic Tiles
Ceramic floor tiles offer endless opportunities to add real impact to any interior and you need to think carefully about the size and finish as well as the colour. Here, a chequerboard effect in the hallway is extended up the stairs for an eye-catching and unusual finish. More expensive to lay than a laminate or vinyl, but needing less maintenance, you can expect a tiled floor to last 20 years or more.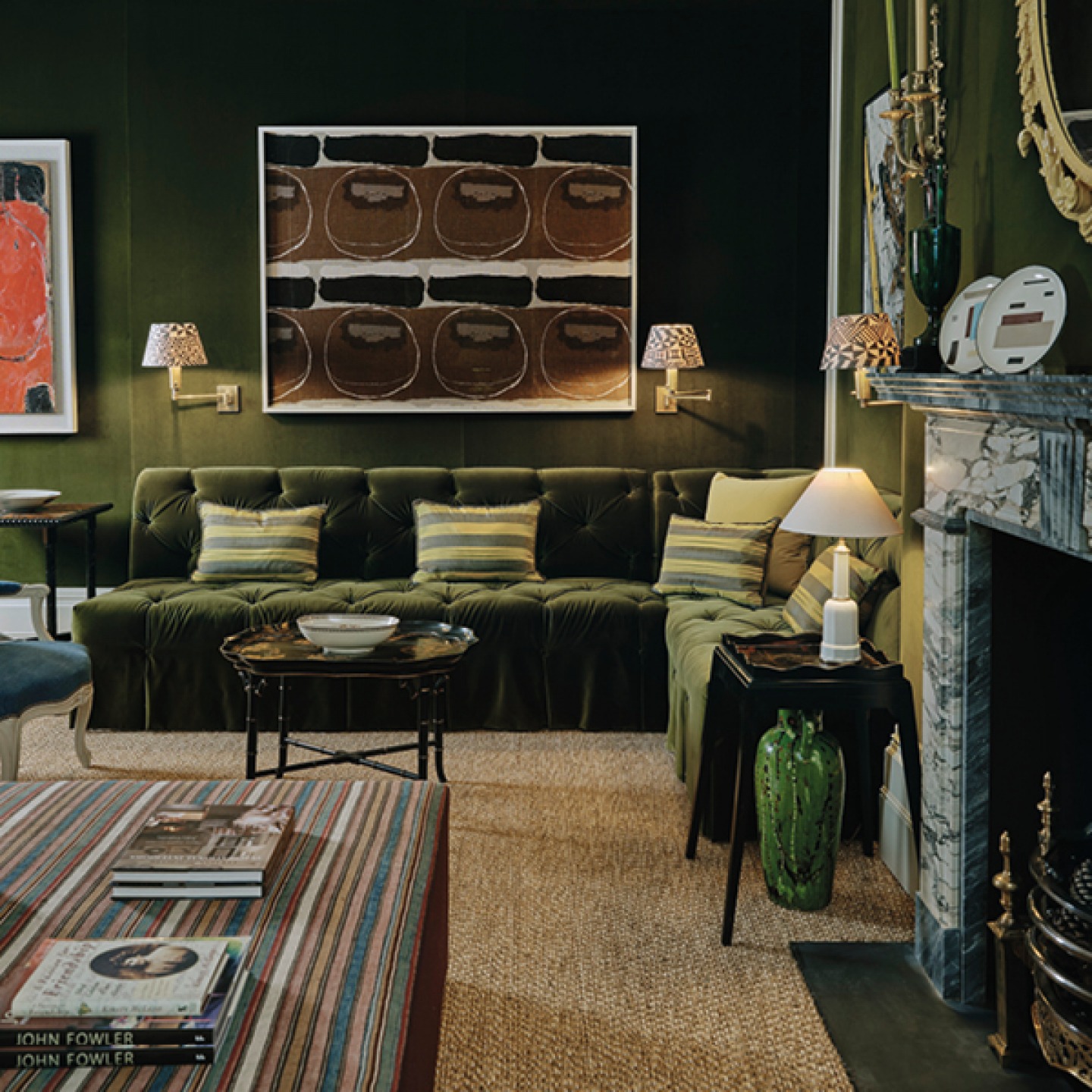 Natural Flooring
Woven from naturally-grown fibres and grasses, natural flooring is a great choice for any interior scheme looking to blend traditional and contemporary styles. Here, hard wearing, sophisticated sisal is the perfect neutral backdrop for this rich dark green drawing room by Colefax & Fowler. Sisal by Crucial Trading at Karpet Mills, branches regionwide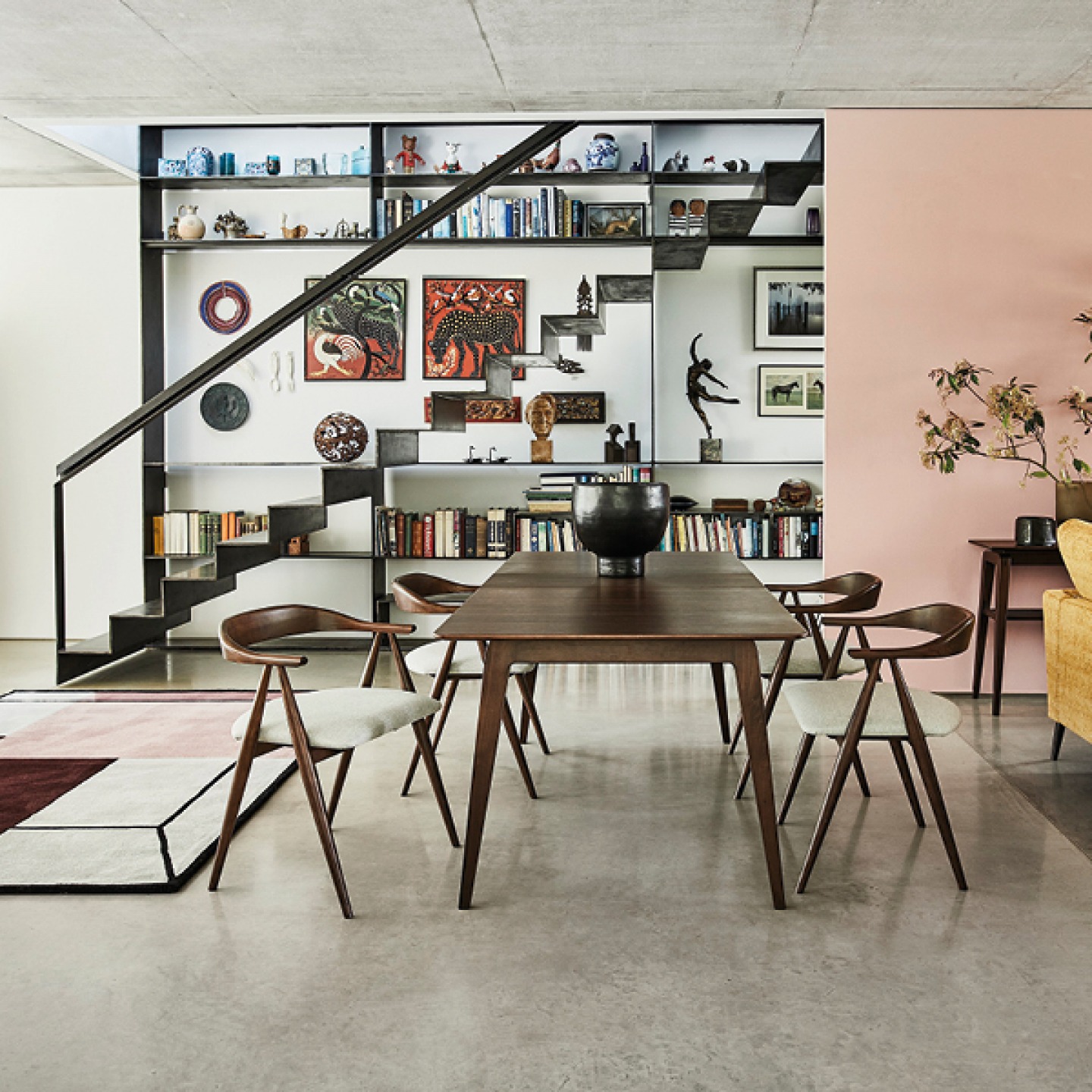 Polished Concrete
Increasingly popular, and perfect for pared back, industrial-style interiors, sleek polished concrete is extremely resilient and will easily withstand pressure from the heaviest foot traffic and equipment. Once laid, it's almost impossible to chip or scratch, and once sealed it is very easy to maintain. Resin Flooring North East, Newton Aycliffe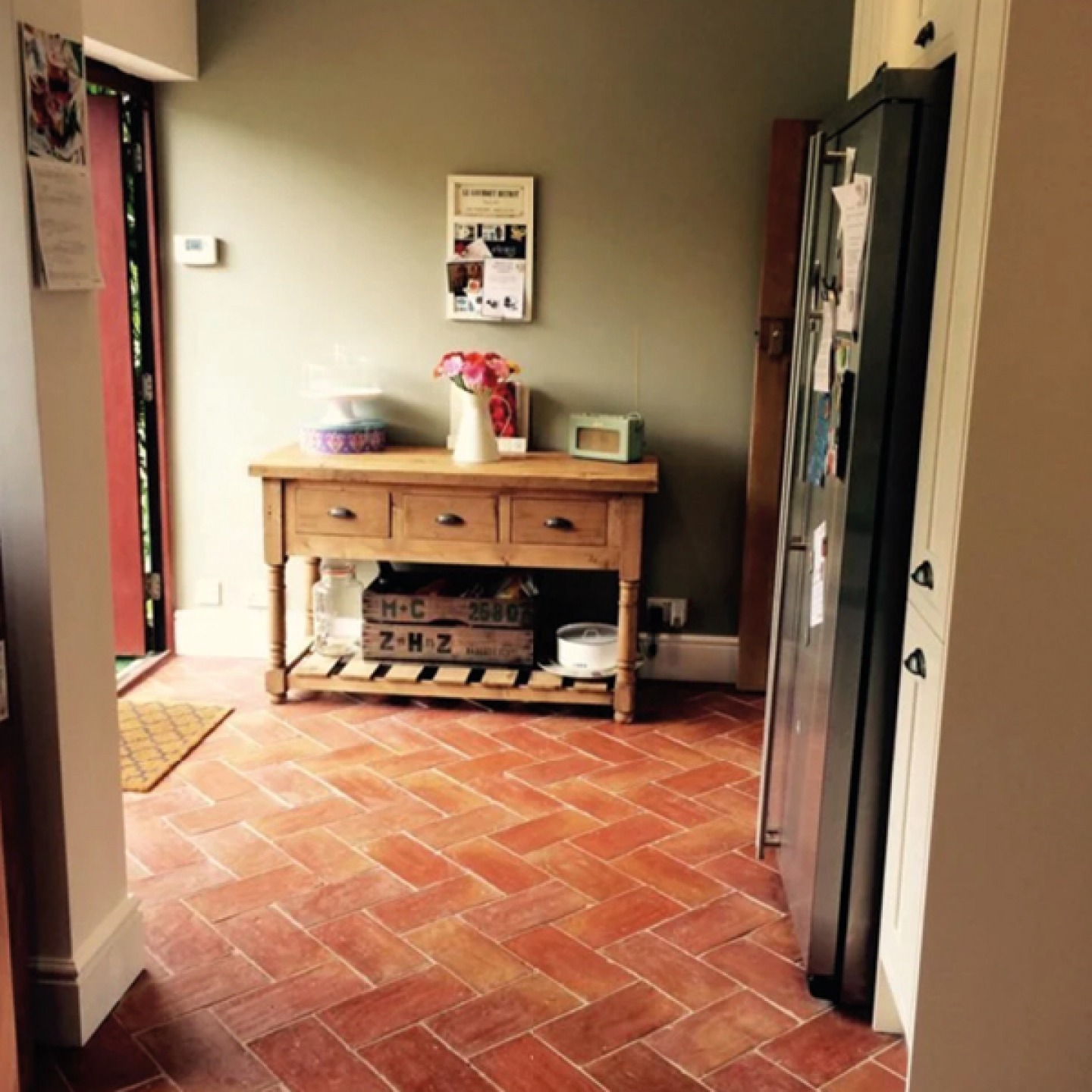 Teracotta Tiles
These rustic, pre-sealed rectangular terracotta tiles add warmth and a touch of country house character to any interior – perfect for high-traffic areas such as kitchens and hallways. Although a more expensive initial outlay, they can and will last forever if looked after. Pre-sealed rectangular floor tiles, £67.95 per square metre bakedearth.co.uk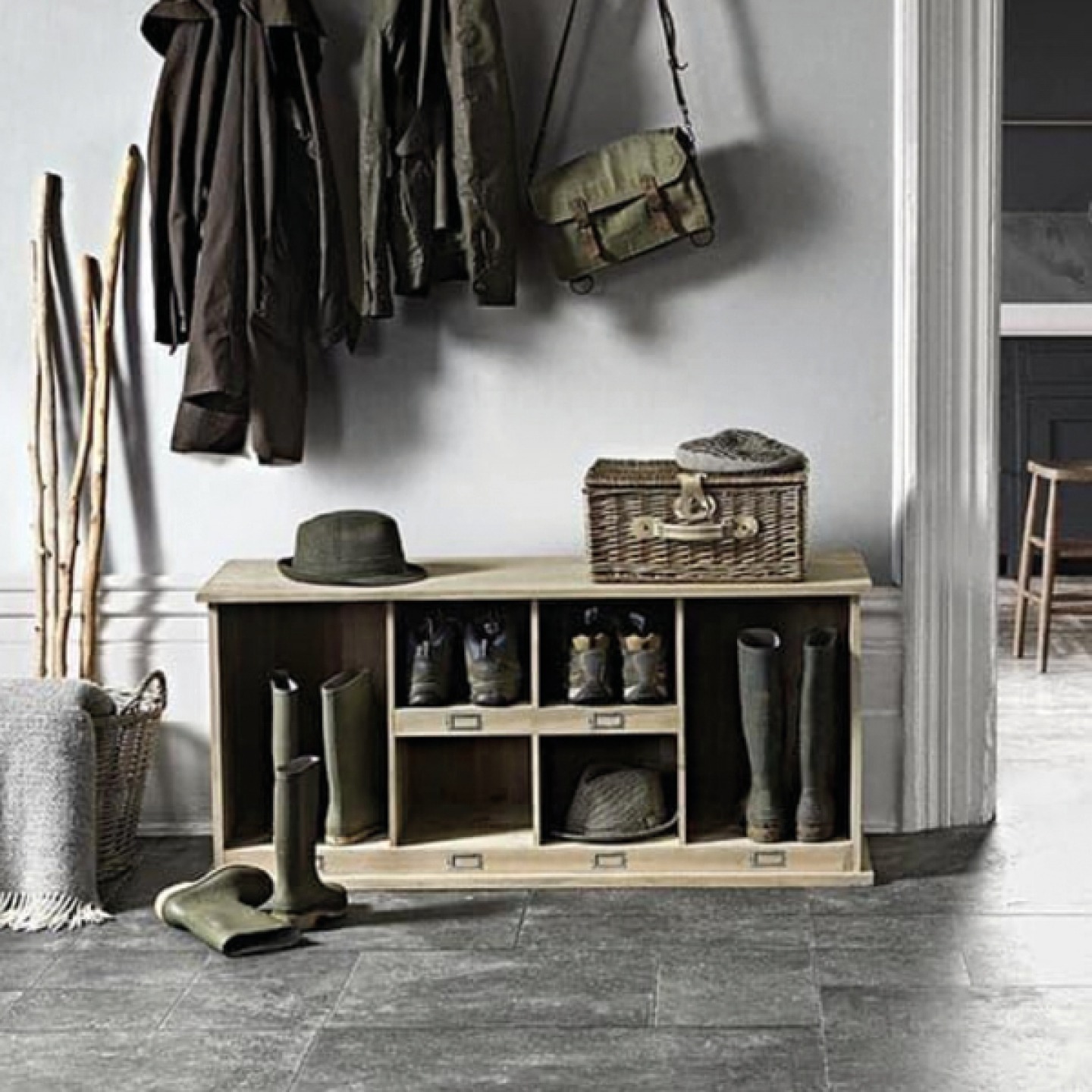 Porcelain Tiles
Denser and less porous than ceramic, porcelain is one of the most durable materials on the market. Designed to look like French limestone, but in hardwearing, durable porcelain, the distinctive chiselled edge on these floor tiles gives them a modern, country feel. Verdelais Noir floor tiles, £96.60 per 1.69 square metres firedearth.co.uk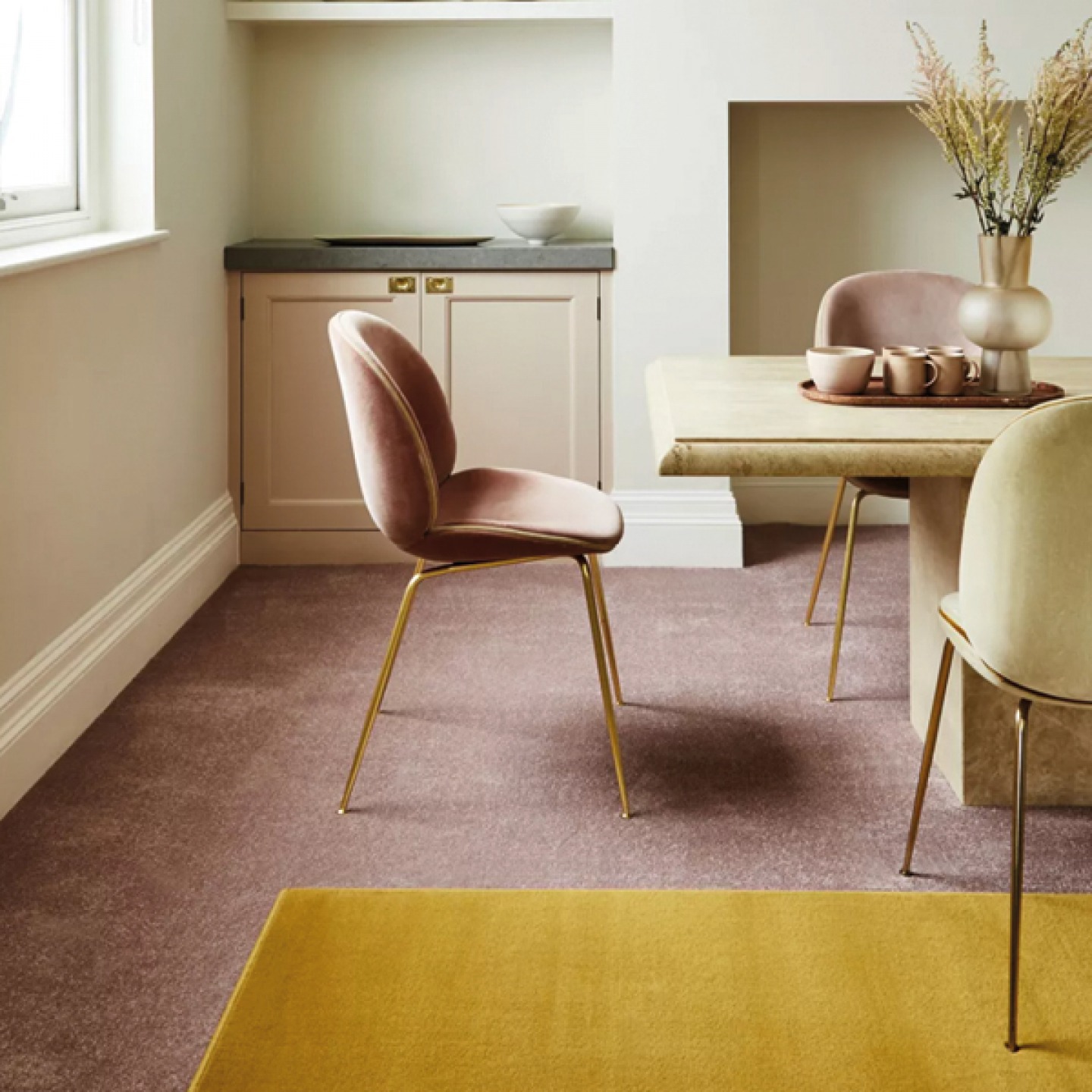 Carpet
Wall-to-wall carpet is a great option for sitting rooms and bedrooms. Noise reducing and comfortable underfoot, it can also help make a space appear bigger. Try and opt for carpet with a high wool content (80 percent) with a loop finish, as the natural lanolin in wool helps resist stains, and a loop will crush less than a thicker pile. It's worth seeking advice from a carpet specialist such as Carpetright, or MEH Flooring in Newcastle.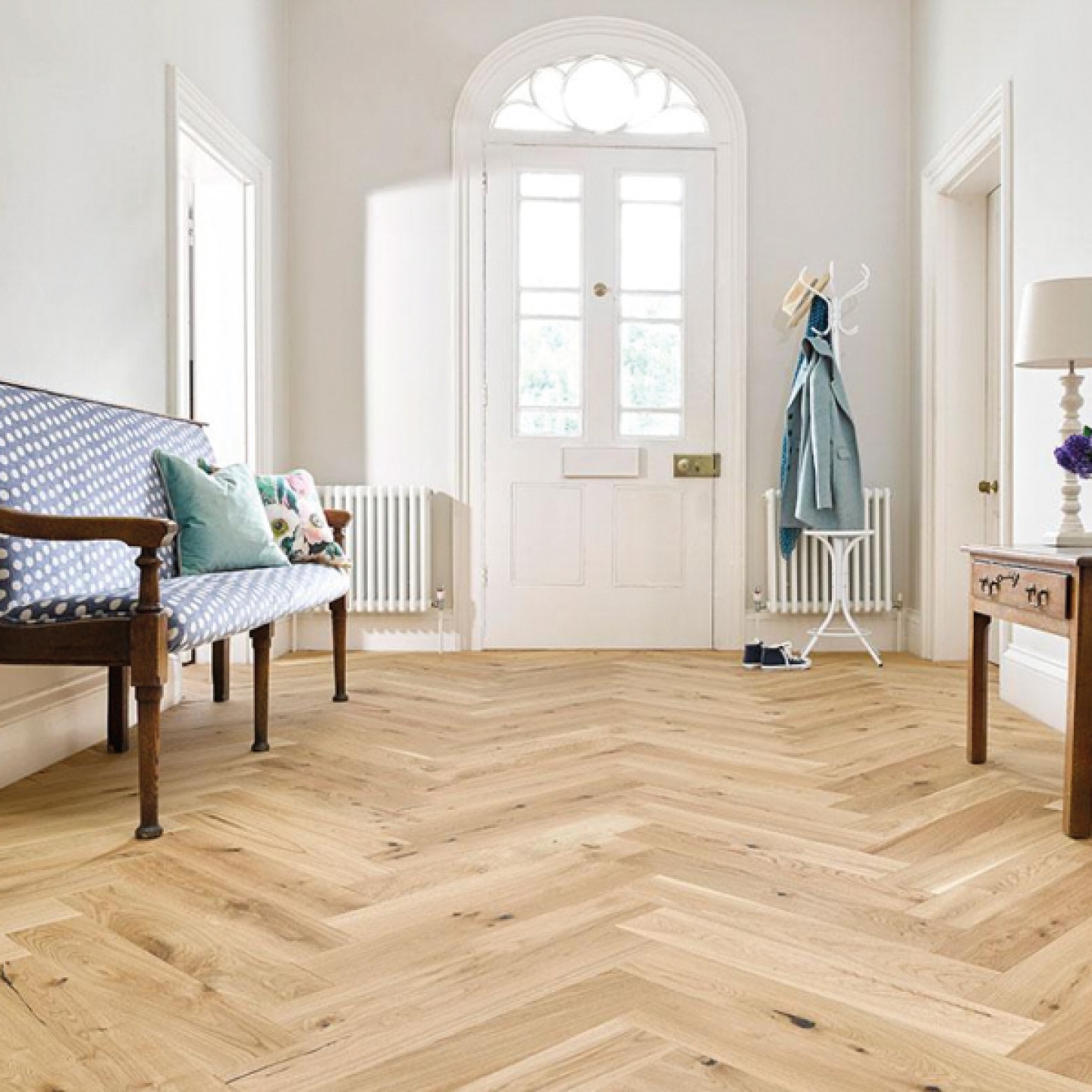 Engineered Wood
The stability of engineered wood makes it ideal for areas where you want to install underfloor heating. The planks have a real wood veneer over a core of heat-formed wood, making it more stable than real wood where shrinkage is an issue. It's also easier to lay but unlike a hardwood it is more difficult to treat scratches if you damage the thin top layer. Home Choice at ukflooringdirect.co.uk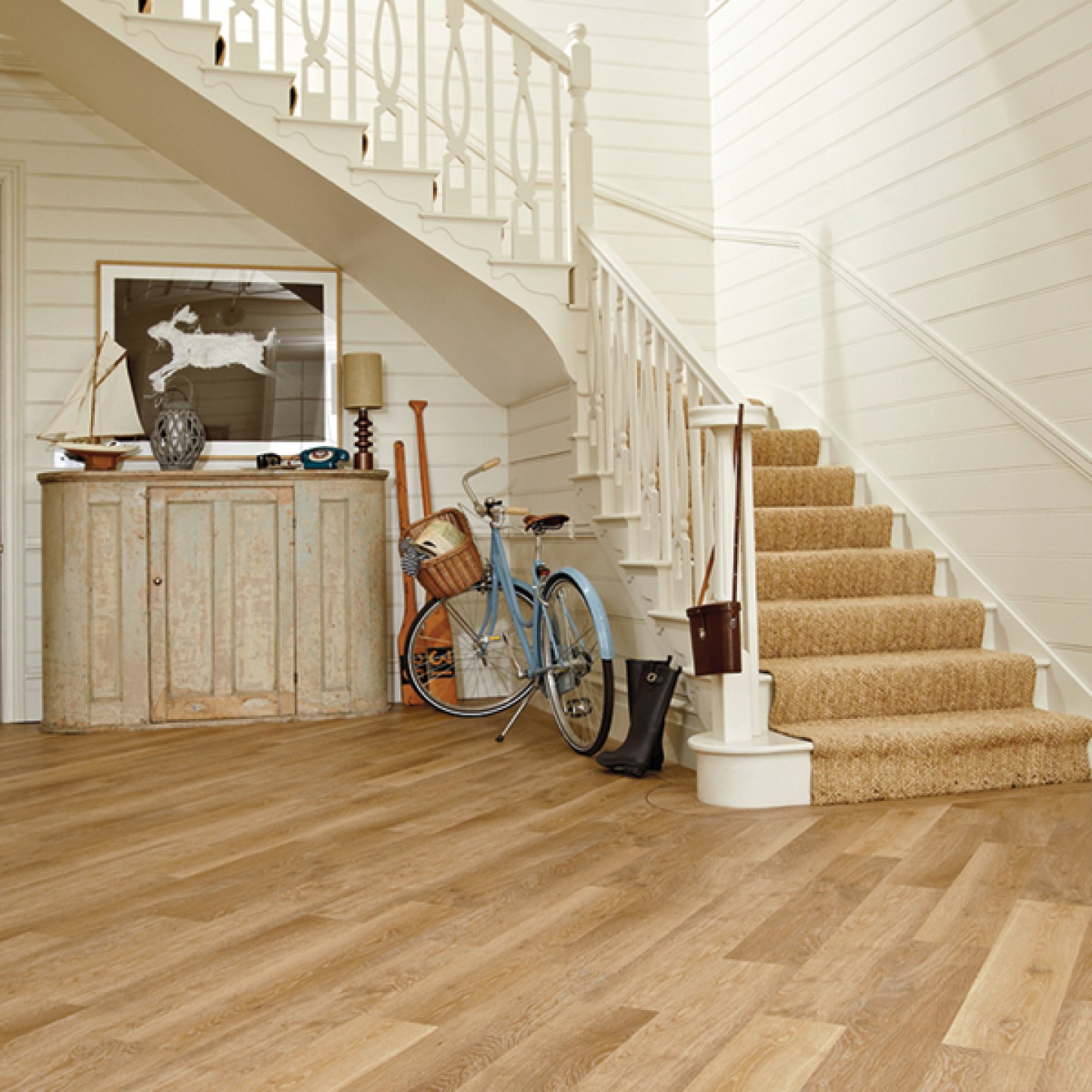 Vinyl
Versatile and easy to maintain, vinyl flooring has become increasingly popular as a substitute for wood, as it is more cost effective and harder wearing. There are so many different finishes to choose from including this Pale Limed Oak which has tones ranging from pale blonde to honey and caramel. £75 per square metre Karndean at MEH Flooring, Newcastle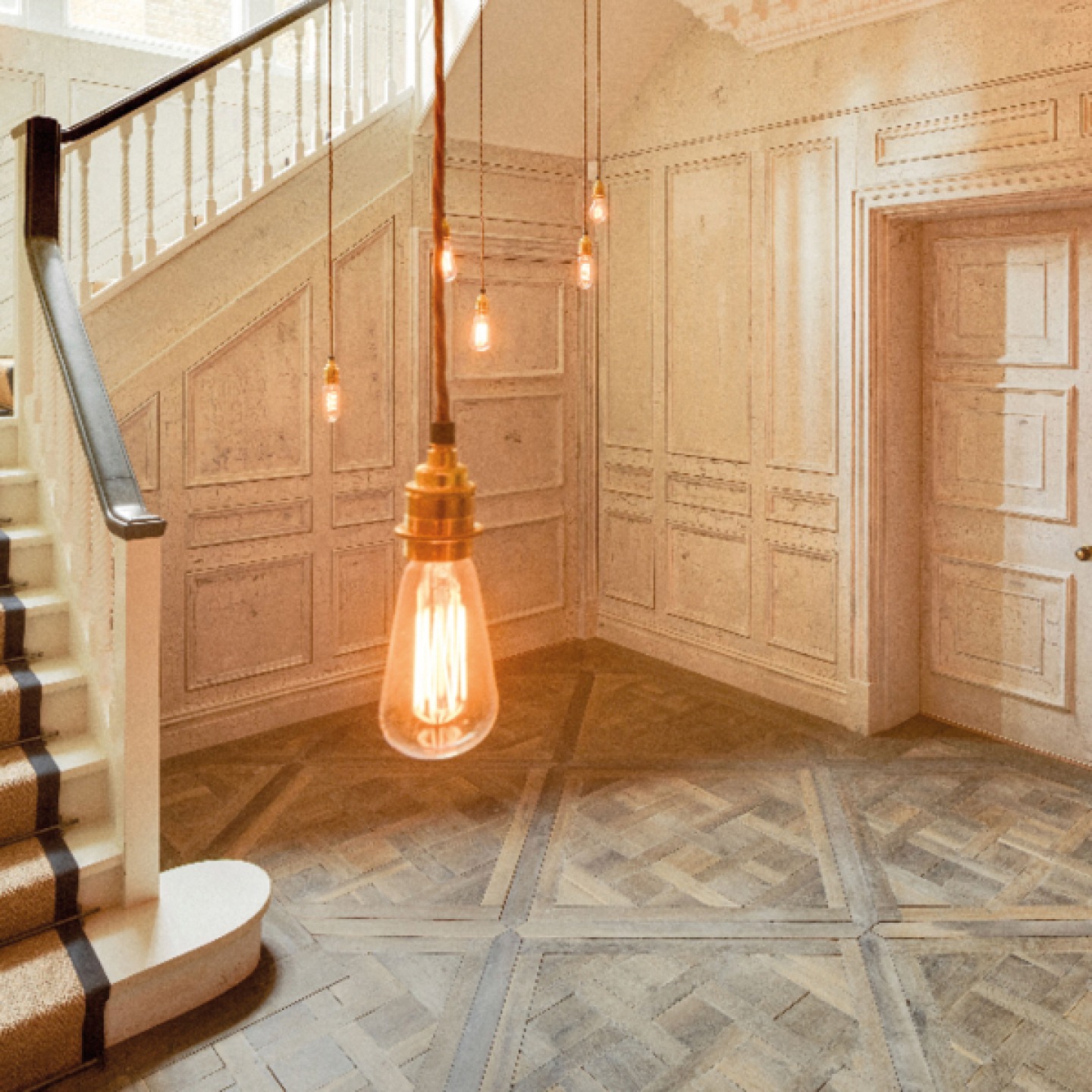 Reclaimed Wood
In a world where everything seems to be shiny and new, the natural beauty of reclaimed wood is hard to match. Sourcing, shaping, grading and finishing all take time, which means using reclaimed wood is an expensive alternative, but it is beautiful, and each relaid floor is unique. Hand finished Versaille panel floor at reclaimedflooringco.com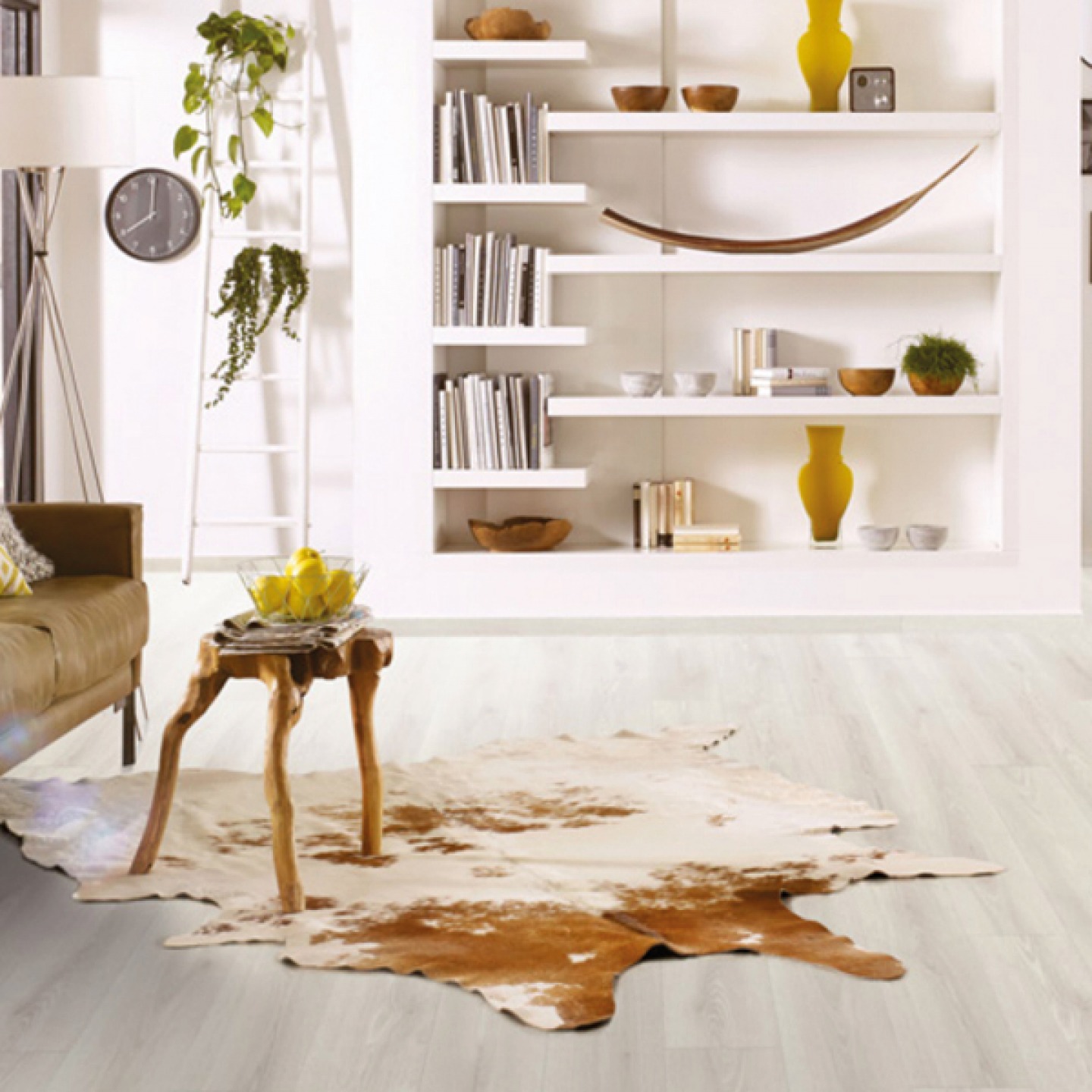 Laminate
Laminate is made from high density fibreboard with a photographic image laid over the top. Easy to lay, damage and fade-resistant it is a great, cost effective alternative, but if you are not careful this can be reflected in the quality and overall finish, so always opt for a quality brand such as Krono or Egger. Yosemite Oak flooring, Krono at Karpet Mills, branches regionwide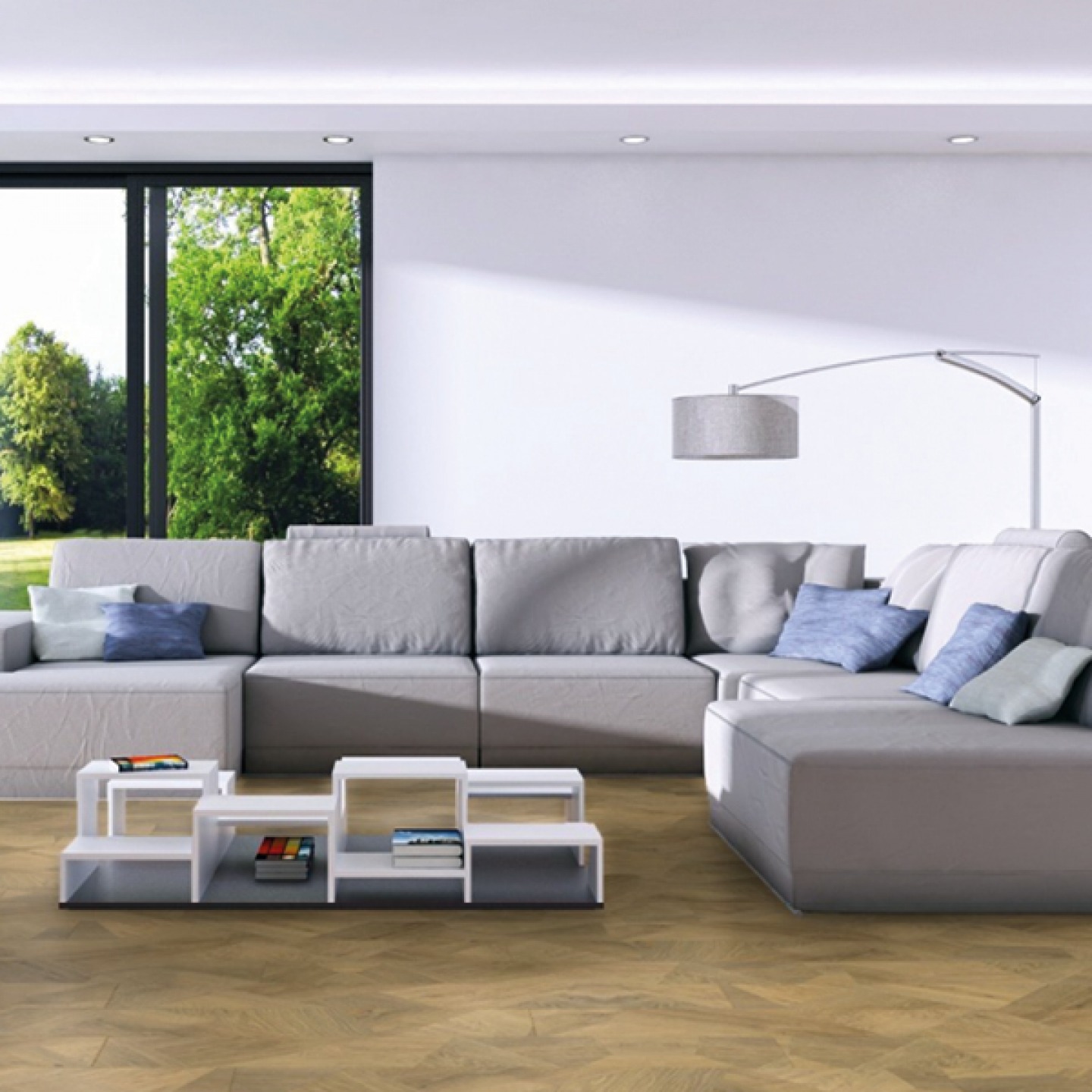 Cork
This is a sustainable choice, with as much as 90 percent of cork flooring tiles made from renewable materials, and 100 percent PVC free. The cork layers provide natural sound insulation and retain heat making them a warmer surface than laminate or wood. Comfort Smoked Bermuda Oak Click Cork, £33.99 Egger at Karpet Mills, branches regionwide