What You Need to Know About these Popular Open-Air Opera Shows Coming to Northumberland
Never been to an opera? Looking for a unique way to experience one? Then Ford Castle is the place to be this summer, and after catching up with Bronek Pomorski, artistic director at Opera Brava, we can see why
Opera Brava, Britain's leading outdoor touring opera company, are bringing two hugely popular, open-air opera performances to Ford & Etal Estates this summer, to be staged in Ford Castle's courtyard: La Bohème and La traviata - two very different operas, connected by their romantic genre.
Bronek Pomorski, artistic director at Opera Brava, became an opera singer in his 20s, following in the footsteps of his father who sang his way out of a Russian jail and later worked at The Royal Opera House (that's a story for another time). Bronek started his own company, Opera Brava, after he was disappointed in the productions being performed in the 80s (not catering for the whole family). 'We've always believed in bringing really good quality singers and directors to the company, and that's been going on through the years,' he explains. 'We've had some fabulous people involved. We're a stepping stone company. There are all sorts of people who started with us, and are now enjoying international careers, and we're here mentoring and helping people along the way.'
Puccini's La Bohème (generally regarded as his finest score), is set in bohemian Paris and follows the passion between poet Rodolfo and seamstress Mimi. This opera has captivated audiences for decades and it will be on stage at Ford Castle on 23rd June. 'For La Bohème, we're already rehearsing some [local] children who'll be in act two and at the beginning of act three,' Bronek says. 'I think over the years, we've probably got the best cast that we've ever had in an opera in this production. It hasn't been done yet; its first night will be in June down in Sussex, but I think it's going to be absolutely remarkable. It's always wonderful to have children involved, because that's what the composer wanted.'
It's this opera Bronek recommends for first-time opera-goers. 'There are some amazing songs including Che gelida manina, which is the tenor's great aria. It's one of three operas you should see for the first time which will blow you away. The others are Carmen and The Marriage of Figaro. If you want a taste of opera, choose one of those three. Then you'll love it, and be hooked for life. If you are not crying at the end of La Bohème, we have failed!'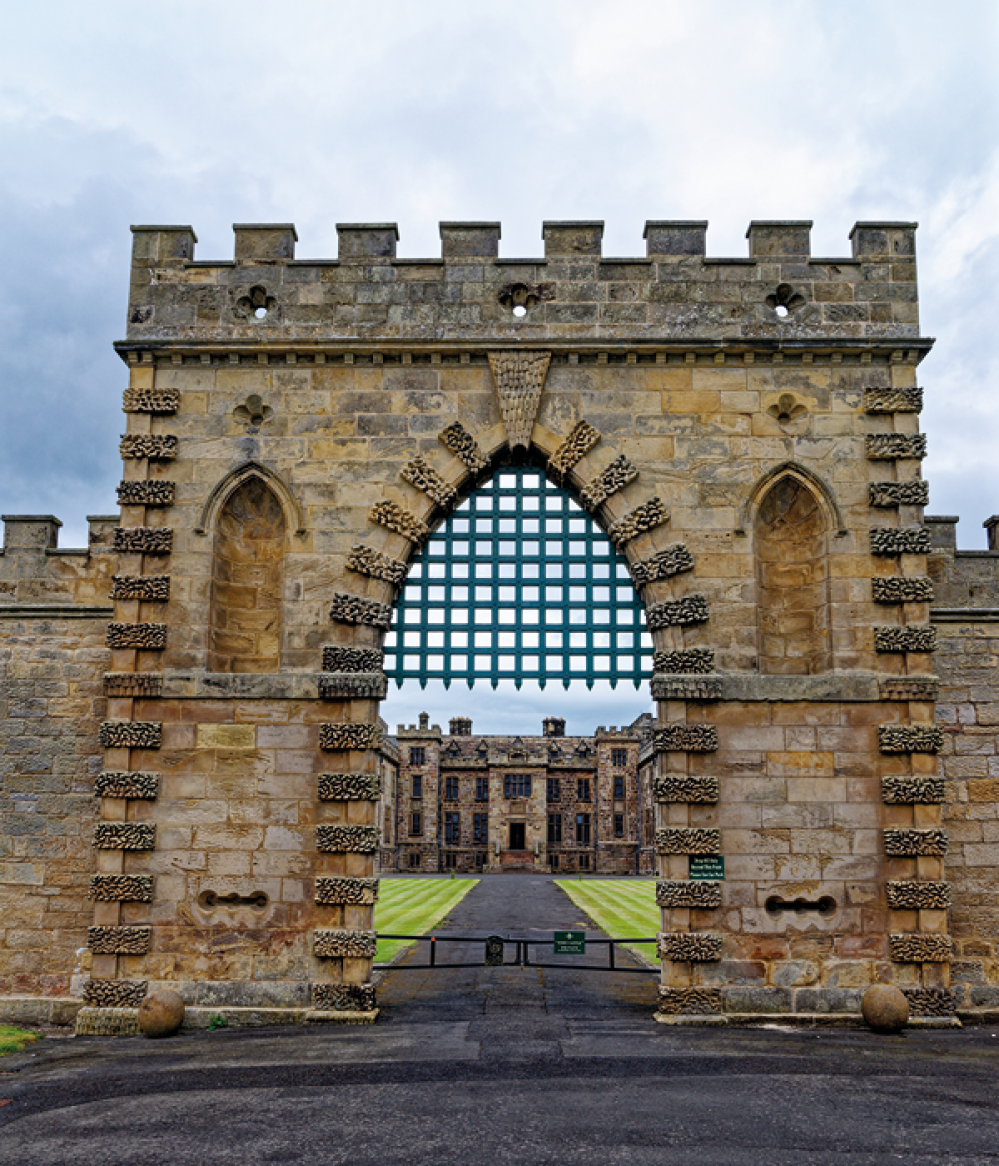 From the thrill of unexpected romance to a heart breaking reconciliation that comes too late, Verdi's La traviata (on 24th June) is one of the most popular of all operas. Opera Brava's production brings out all the emotional colour, from the first discovery of love, through painful confrontation to the inevitable conclusion. 'La traviata is a classical piece full of amazing tunes which you often hear on Classic FM, mainly the Brindisi,' Bronek explains. 'It's based in the 1880s and it's full of glamour. It follows the romance between two people, and how that develops into a situation where unfortunately (and this happens in quite a few operas), [spoiler alert] the female dies at the end. The music is absolutely stunning. People can expect some incredible performances from the singers. In fact, when I went to see the production at Covent Garden around 18 months ago, apart from the soprano, we would match any other role on their stage. We have some fantastic people involved (whether they're the musicians or stage management) and they love working with us because it's an ensemble – we're a real family.'
Audience members are encouraged to bring rugs and their own chairs to enjoy the show comfortably, and there'll be porters to help you carry your things, but an open-air performance doesn't come without its challenges. 'The weather is the biggest challenge,' Bronek exclaims. 'But in all our years, we've only ever cancelled one performance, and we've done hundreds. Because there's some people who sing at ENO or Covent Garden, as well as youngsters and orchestras, the stages have to be covered. But we will go on no matter what. We're British. This is England, and we know what the weather's like. People will come with parapluies and, in fact, the warmest thing you can do is bring a black plastic sack and put it around your legs. Someone told me that years ago, and I've seen a few people doing it in my time,' he laughs.
'Every event and every location has its own quirks. It's quite windy up at Ford Castle but it's the most beautiful setting. It's stunning at nighttime! In our first year, we even stayed in the medieval castle. The singers absolutely loved it. It was rough, because there was hardly anything there at the time, but it was a real experience – and we're back for the third year now. Hopefully audiences will get bigger. I know everybody loved it, we just need to keep growing our audience.
'We've travelled to many places throughout the Kingdom but I have never been anywhere where the acoustic is so absolutely stunning'
'We've travelled to many places throughout the Kingdom (a lot of them belonging to the National Trust) but I have never been anywhere where the acoustic is so absolutely stunning. We perform with the castle on the left hand side and we're facing this huge wall that goes around, so you can hear a pin drop if the wind isn't too strong. The acoustics are stunning and you'll hear every word. We're looking at those walls and the people, they're looking at us but they're also looking miles into the distance. It's rare. I haven't found anywhere else in this country that has that beauty and that ability to produce acoustics you would normally hear in an opera house.'
While audiences look forward to seeing one (or both) of these operas at Ford Castle, Opera Brava are continuing to get more people into the art. 'We do a huge amount of education work,' Bronek explains. 'We work with schools for a week and at the end of the week there's a performance. We do The Lion, the Witch and the Wardrobe and Prince Caspian from The Chronicles of Narnia by C.S. Lewis. The Lion (bass) is always an adult and The White Witch (soprano) is always an adult, and the tenor does the narrating, but all the other parts are for the children. And some have huge parts – like those of Susan, Lucy, Edmund and Peter. I'm trying to search for a sponsor for The Voyage of the Dawn Treader, which is the third story.'
Your favourite opera?
The one that I'm working on. In this case, it's La Bohème. It's always the case, because you're right in the centre of it.
Your favourite song?
E lucevan le stelle – the tenor aria from Tosca before he gets killed. He's looking into the night sky and the twinkling stars.
Advice for singers looking to try opera?
Find a good singing teacher, preferably someone in your own register. Therefore you can hear and feel the actual sounds that that person is making so you'll know how you want to sound.
A book or TV series you're enjoying right now.
I love Ken Follett's books. Aren't they amazing? They take you back in time and you bring the reality of life into his stories. If you ever have time, you can dip in and dip out of those. I did enjoy watching The Gold. I was surprised, it was better than I thought it was going to be.
Your favourite thing about the North East?
We love staying here – it's a long way (eight hours for us)! You've got so much space up there. Once you get past Newcastle, there's so much amazing countryside.
Ford Castle is not normally open to the public as it has been run as a holiday centre for children for the last 50 years, so having access this summer for such performances is a real treat. La Bohème will take place at 7.30pm on 23rd June and La traviata will be on stage at 7.30pm on 24th June. Tickets cost £40 for adults and £20 for children, and can be purchased at ford-and-etal.co.uk.