Where to Buy the Finest Cuts of Meat and Locally-Caught Fish this Christmas
We only want the best for Christmas Day
From the freshest locally-caught fish and fine cuts of meat straight from the butcher's block to the delis stocked full of the best pantry produce – here's where you'll find it all this Christmas.
Nicholsons Butchers
140 Park View, Whitley Bay NE26 3QN
0191 252 5250
nicholsonsbutchers.co.uk
Offering everything you would expect from a top notch, traditional butcher and baker who has been in business for more than 100 years, Nicholsons is a name you can trust. In the butchery and deli in Whitley Bay you can expect some of the finest and freshest cuts of meat, as well as charcuterie, cheese, handmade pies and quiches. Hosting a party this festive season? Call into the shop to organise everything you need, or order online and browse the full selection of meats, sandwiches and pastries which can be delivered straight to your door.
Block & Bottle
188 Heaton Road, Newcastle NE6 5HP
0191 265 7955
blocknbottle.com
Heaton Road is home to Block & Bottle, the UK's first dedicated free-range butcher and craft beer bottle shop. Curating a shop brimming with exciting, locally-sourced, free-range and grass-fed meats, hand-crafted charcuterie and mouthwatering craft beers and natural wines, it's no wonder this butchery and bottle shop is multi-award winning. For your festive feasts, Block & Bottle have you covered for everything from turkey, goose, beef, pork and game to the extra trimmings including pigs-in-blankets, sausage-meat stuffing and goose fat.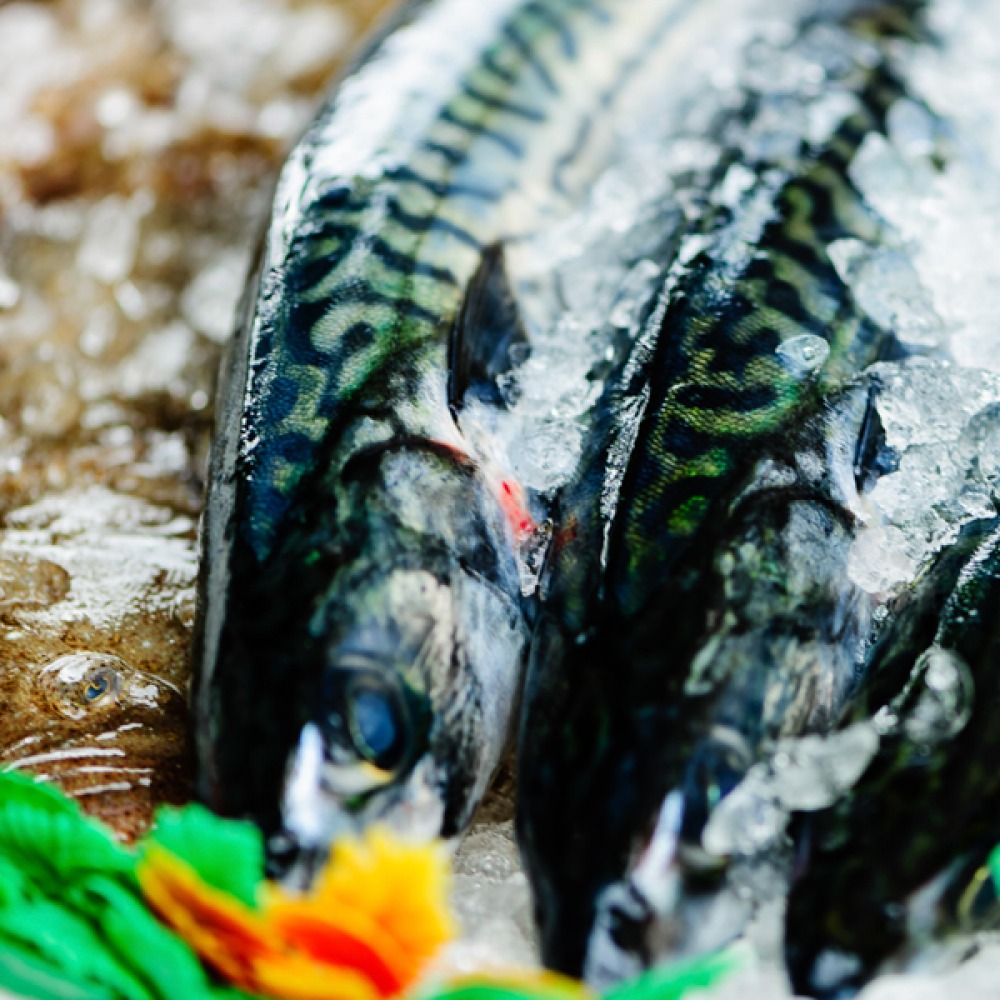 Ridley's Fish and Game
Unit 15 Acomb Industrial Estate, Acomb, near Hexham, Northumberland NE46 4SA
01434 609246
ridleysfishandgame.co.uk
As a specialist retailer of top quality fresh fish, seafood, poultry, wild local game and delicious homemade foods, Ridley's have become a household name across the North East. From fresh cod, haddock and monkfish to wild salmon, rainbow trout and sea bass, as well as local venison prepared and butchered by their expert team, Ridley's also offer a selection of fresh homemade pies, pasties, pâtés and terrines made with locally-sourced vegetables, British butter and cream straight from Marleycote Pedigree Dairy.
The Deli Around The Corner
61 Hotpsur Street, Tynemouth NE30 4EE
0191 259 0086
thedeliaroundthecorner.co.uk
Since 2005 this Tynemouth deli has been supplying everything from sandwiches and bespoke wedding cakes to hampers and local gifts. Alongside their range of homemade pastries, cakes and sandwiches, you'll find a selection of more than 1,500 products handpicked from local suppliers, plus a range of more than 50 cheeses and plenty of traditional deli produce.
Castle Bank Butchers
Corbridge, Barnard Castle, Crook and Stanhope
01833 638123
castlebankbutchers.co.uk
Their first butchers shop opened in 1978 and Castle Bank have expanded to outlets across the region. At each of the shops, and on their website, you'll find premium quality meat from the best local farms and delicious homemade pies, many of which are award-winning.
Phil's Plaice
3 Cliffords Fort, North Shields NE30 1JE
0191 257 1555
philsplaice.com
Sitting in prime location on North Shields Fish Quay, Phil's Plaice offers a fine selection of locally-sourced fish (in fact, it's so fresh that they guarantee the seafood gets from the quay to the counter in under 10 minutes!). With more than 30 different fresh fish and seafoods selected daily, visit the counter to ask the expert fishmongers about the best ways to prepare and cook your fish at home.
De Giorgio Butchers
10 East Street, Whitburn SR6 7BX
0191 529 2318
39 Front Street, Cleadon SR6 7PG
0191 536 7450
degiorgiobutchers.co.uk
This award-winning butchers was established in 1978 and now has outposts in two bordering villages of Sunderland. Little has changed in their recipes and techniques over the last 44 years and as well as offering local beef, British poultry and Northern game, the shops also stock a range of cooked meats, pies and quiches.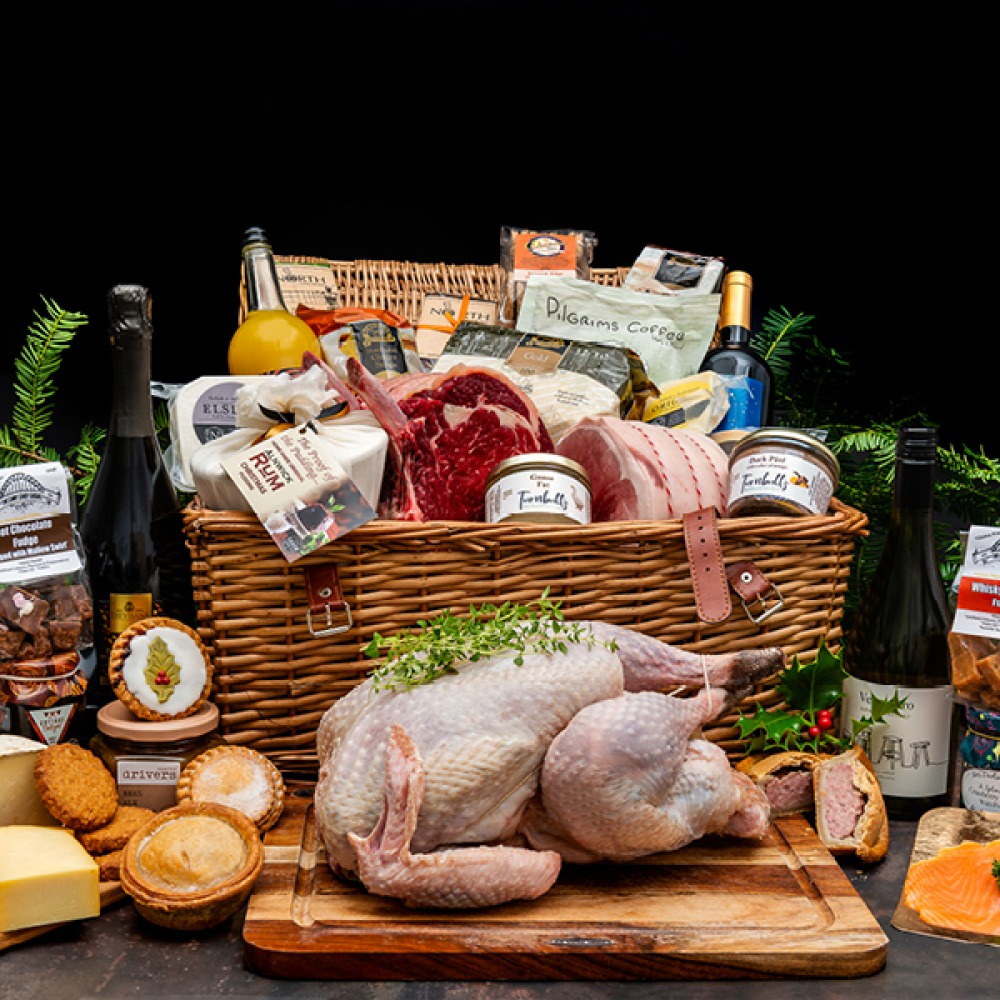 Turnbull's Northumbrian Food
Taylor Drive, Alnwick, Northumberland NE66 2DJ
01665 602186
turnbullsfood.co.uk
Get your Christmas food shopping all in one place at Turnbull's Northumbrian Food Hall. With a butcher's counter supplying the finest quality local meats, a delicatessen stocking everything from cheese, olives, jams and preserves, as well as shelves filled with fresh fruit and vegetables, biscuits, sauces, puddings and cakes, you can create a delicious and totally local feast this Christmas. You can even take the hassle out of shopping and order one of their festive hampers full of all the Christmas essentials – think turkey, pork pies, Turnbull's cheeseboard, Christmas pudding and a bottle of fizz!
Swallow Fish of Seahouses
Fisherman's Kitchen, 2 South Street, Seahouses NE68 7RB
01665 721052
swallowfish.co.uk
Based in The Fisherman's Kitchen in Seahouses, Swallow Fish use the original smokehouses which have operated since 1843, and still use the traditional oak sawdust which allows the natural flavours to speak for themselves. As well as smoked produce such as kippers, salmon and haddock, this fishmonger offers a wide range of fresh, seasonal fish and locally-caught shellfish from the North Sea.
Fenwick Food Hall
39 Northumberland Street, Newcastle NE1 7AS
0800 783 1783
fenwick.co.uk
At the heart of Fenwick Food Hall you'll find the deli with its carefully curated range of regional and international cheese and charcuterie, heart-warming pies and quiches, as well as small-batch loaves at the artisan bakery. Visit the grocery department to stock up on pantry staples, speciality foods and culinary gifts, or head to the fresh fish and meat counters for expert advice. Don't miss the chocolate and confectionary department, the wine room, or the selection of speciality Christmas hampers.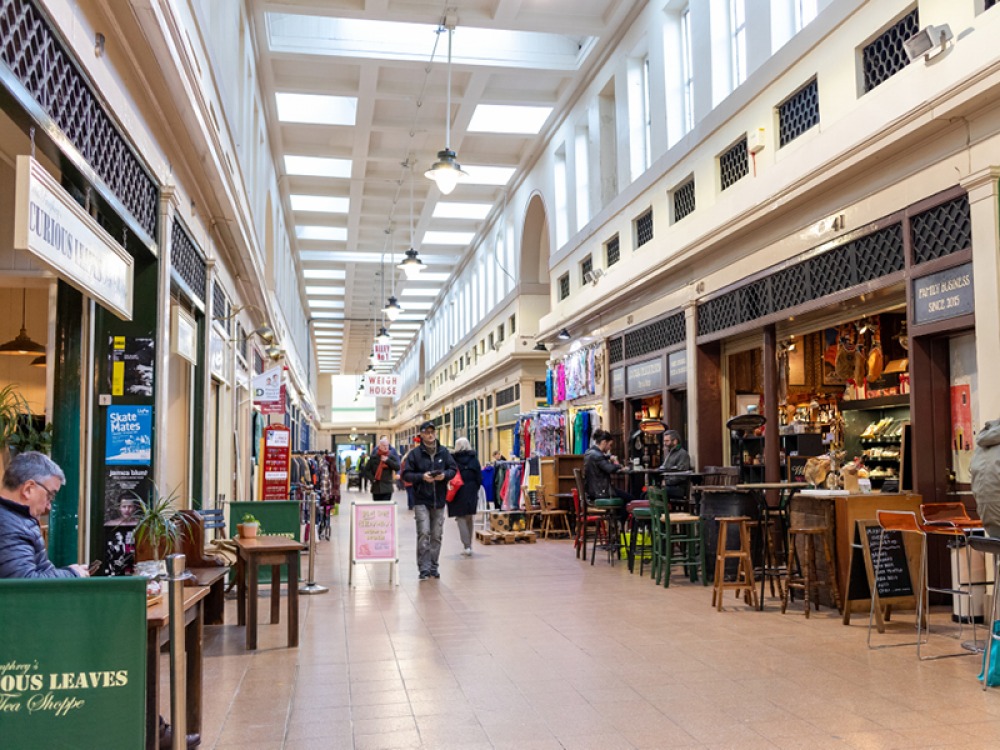 L. Robson & Sons
Haven Hill, Craster NE66 3TR
01665 576 223
kipper.co.uk
This family business produces some of the world's finest smoked salmon and kippers. Using the same methods which were used in the original smokehouses more than 130 years ago, the team here oak-smoke the kippers for up to 16 hours giving them their famous colour and flavour. Head to the smokery where you'll find plenty of fresh fish and seafood, ready-made meals and a range of jams and biscuits, or order online.
Grainger Market
Grainger Street, Newcastle NE1 5QQ
0191 211 5542
newcastle.gov.uk/graingermarket
Established in 1835, the Grainger Market is the foodie hub of Newcastle with 110 quality independent traders all under one roof. Alongside craft stalls and mini bazaars, you'll find high quality butchers, artisan bakers, greengrocers and coffee traders, as well as plenty of street food vendors serving everything from Spanish tapas and vegan Indian food to freshly made dumplings and delicious Greek gyros. No matter what's on your shopping list or what food you're craving, you'll be sure to find it here.
The Corbridge Larder
18 Hill Street, Corbridge NE45 5AA
01434 632948
corbridgelarder.co.uk
The Corbridge Larder sources the finest local ingredients and is a great destination for foodies from across the North East. The deli stocks more than 100 types of cheese, pantry must-haves and delectable made-to-order hampers perfect for Christmas gifting.
Andalucia Deli & Coffee Shop
82A Galgate, Barnard Castle DL12 8BJ
01833 695826
facebook.com/andaluciagifts
This unique deli and bistro is home to a wide variety of biscuits, jams, chutneys, charcuterie and local artisan produce. Amongst the well-stocked shelves you'll find a selection of teas, local coffee blends, fine wines and craft beers, as well as homemade cakes and local eggs. If cheese is your thing, head to The Cheese Game counter which stocks more than 200 types of local and international cheese as well as all the accompaniments you need to make the perfect cheese board. Andalucia is the perfect one-stop shop.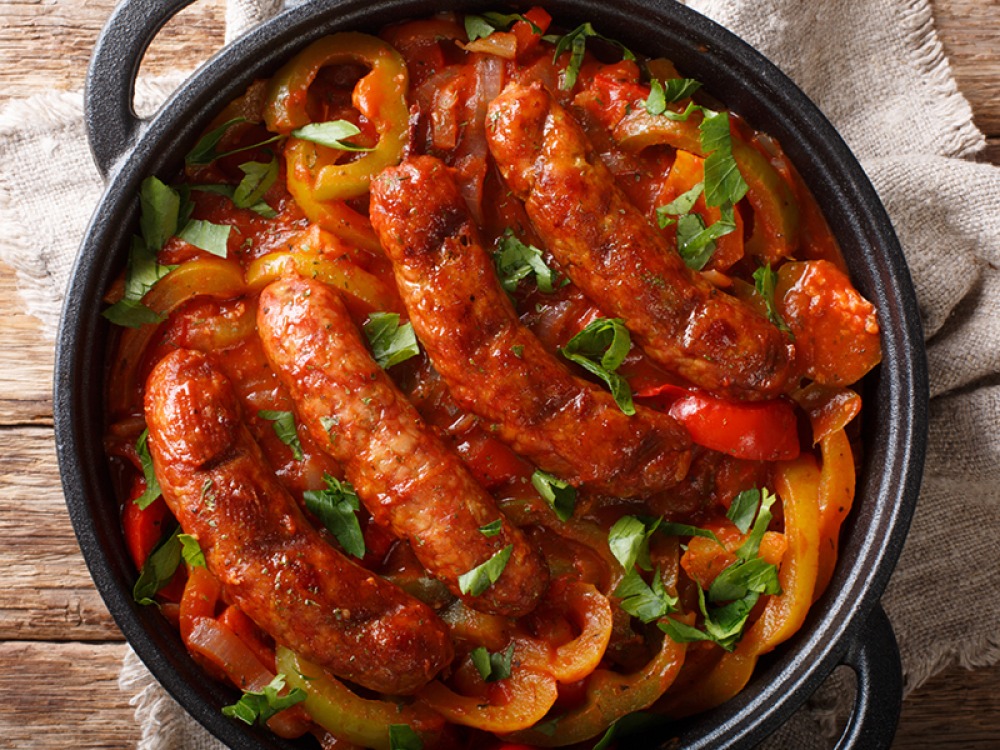 Scott's of Alnmouth
15–16 Northumberland Street, Alnmouth NE66 2RS
07590 564963
scottsofalnmouth.com
This deli focuses on homemade goodies and hot drinks to takeaway – perfect if you're braving the cold and heading to the beach. Showcasing the best independent food producers including plenty of local and award-winning produce, expect artisanal cheeses, meats and dairy, shelves stocked full of marmalades and savoury biscuits, as well as local coffee, juices and plenty of spirits. Don't miss the bakery counter brimming with freshly made treats.
Ibbitson's
Unit 69, Jacky White's Market, Sunderland SR1 3DG
0191 567 4340
ibbitsons.com
Ibbitson's opened their first market stall back in 1920 and have been supplying top quality meat and deli produce to customers ever since. Alongside delicious homemade quiches and pies, you'll find award-winning sausages, hams, bacon and Scottish outdoor-reared pork, as well as certified Aberdeen Angus beef sourced from the heart of the Scottish Highlands. Visit the team of expert butchers who will be able to help you choose the perfect cut of meat for all your festive celebrations.